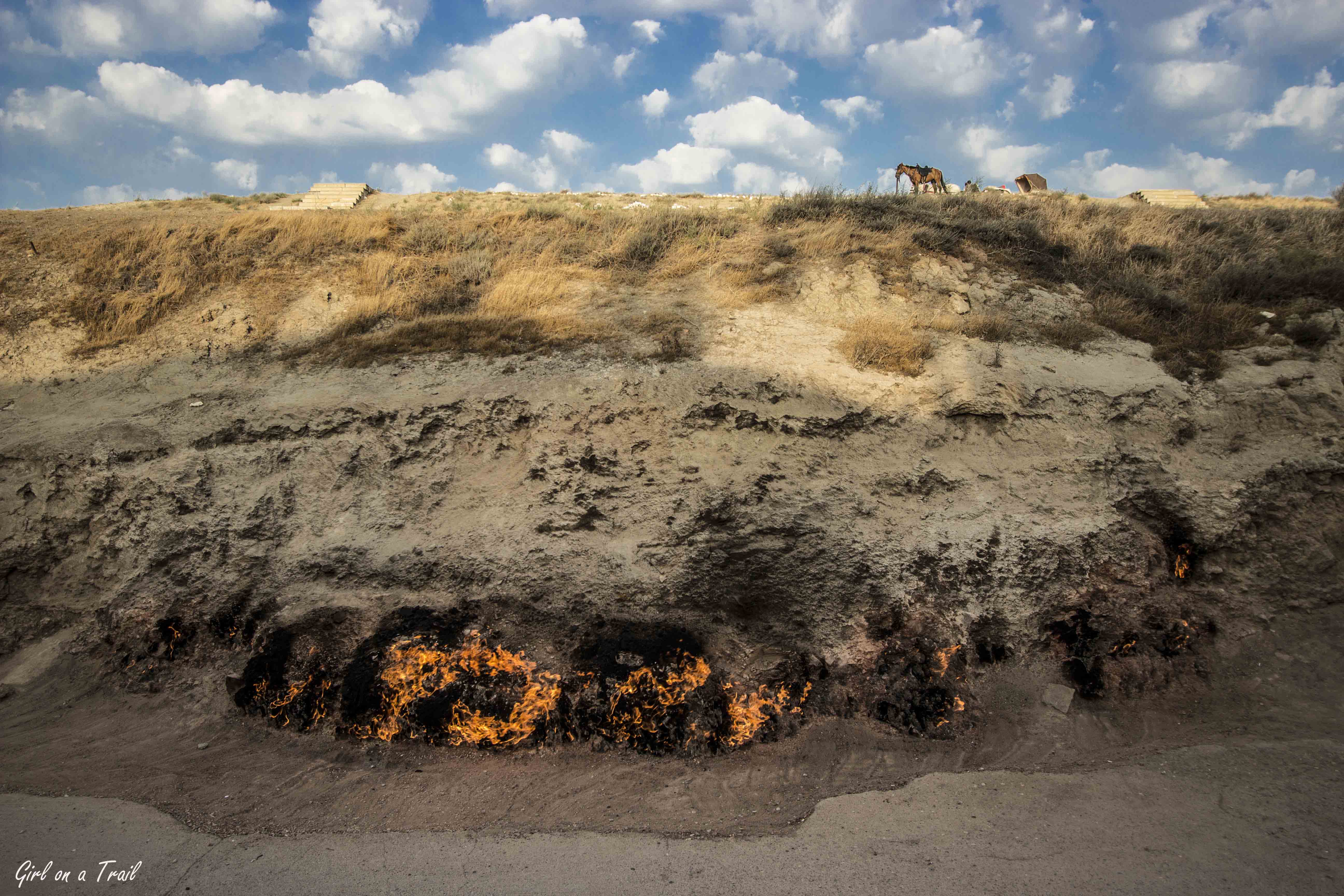 Azerbaijan – The Land of fire and mud volcanos
Azerbaijan is also called The Land of Fire. The Absheron Peninsula has been famous for centuries of so called "burning ground". This phenomenon can be seen 5 km from Baku in Yanar Dag.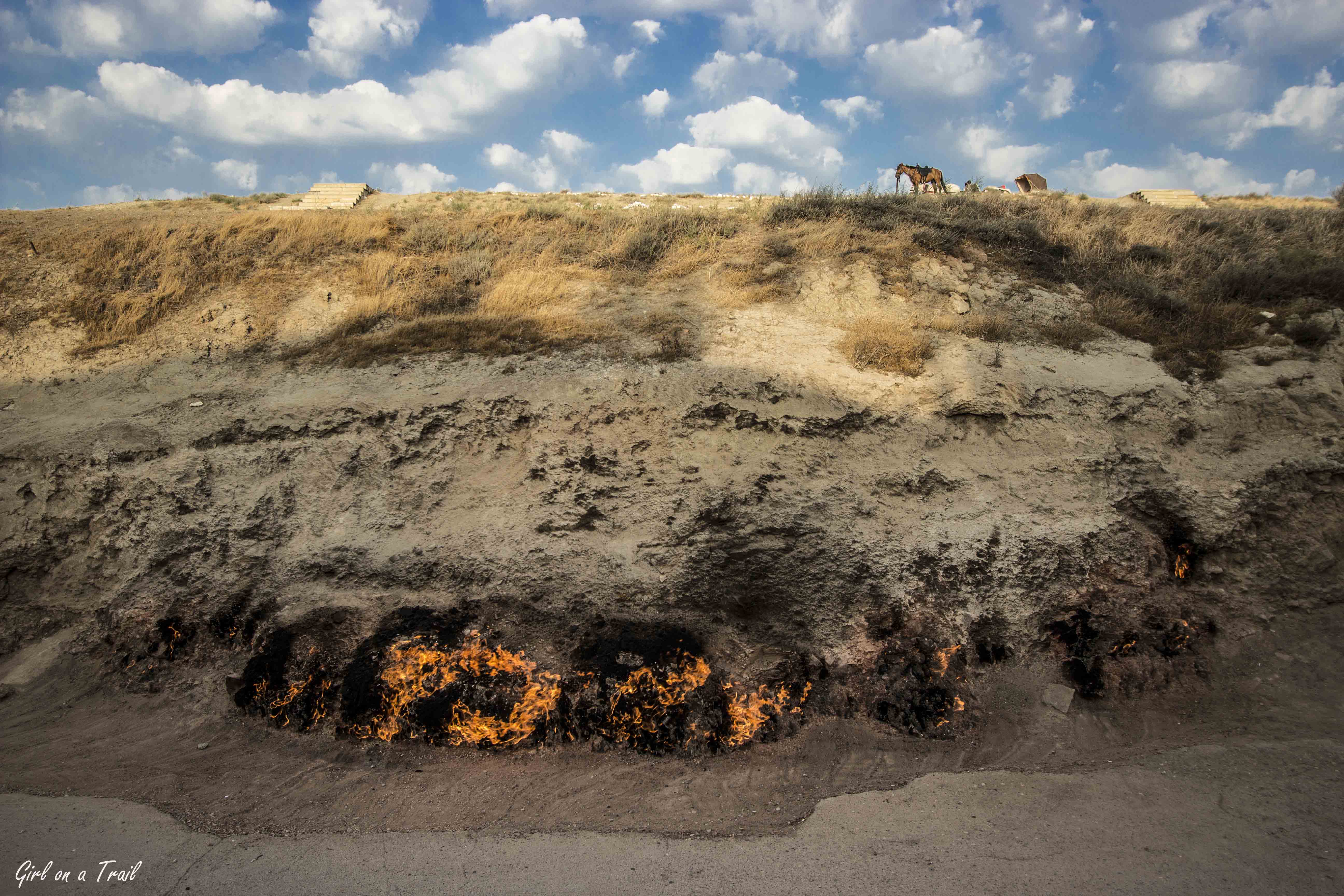 A unique attraction, located near Baku are mud volcanoes. It's estimated that half of the all mud volcanoes in the world are located in Azerbaijan .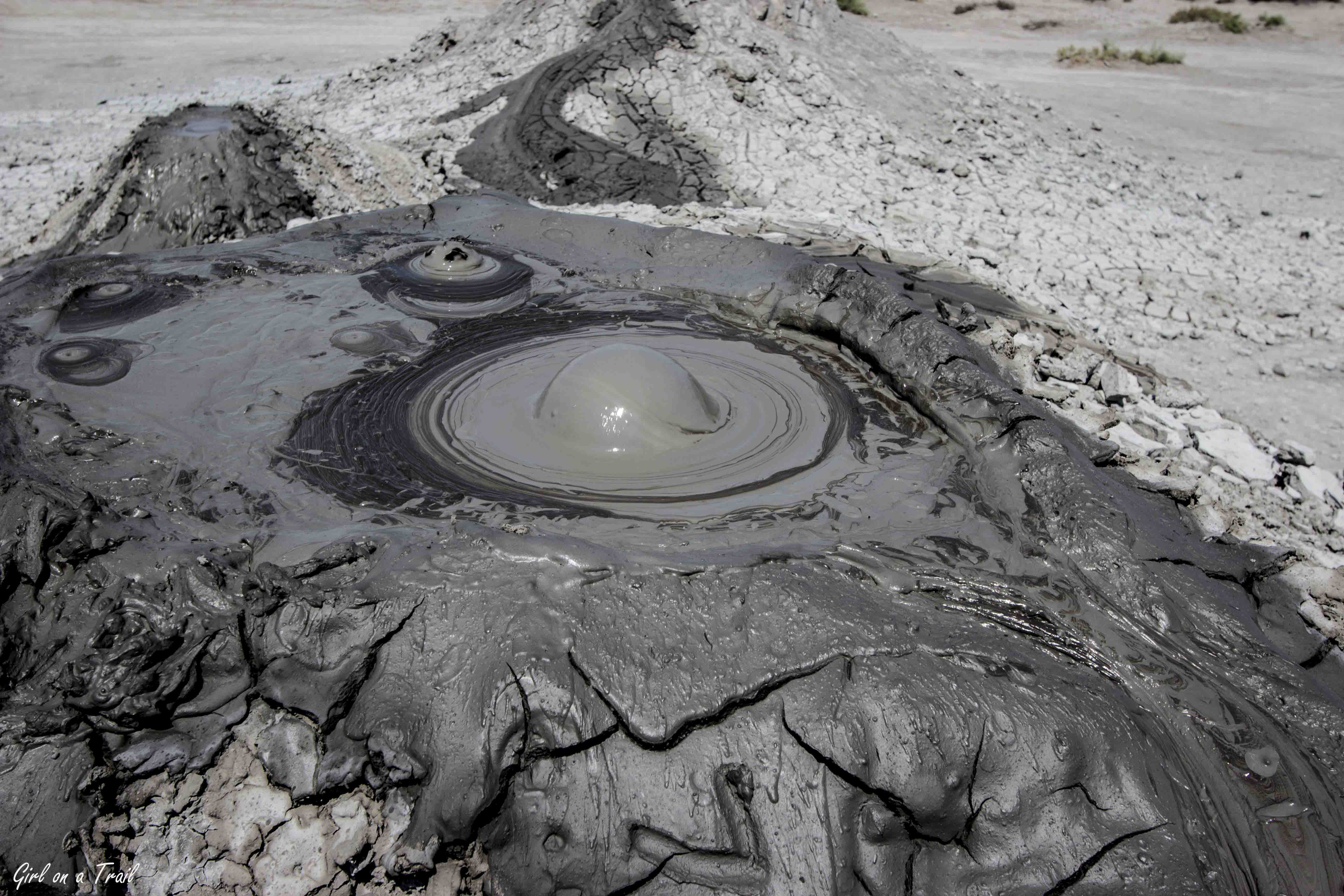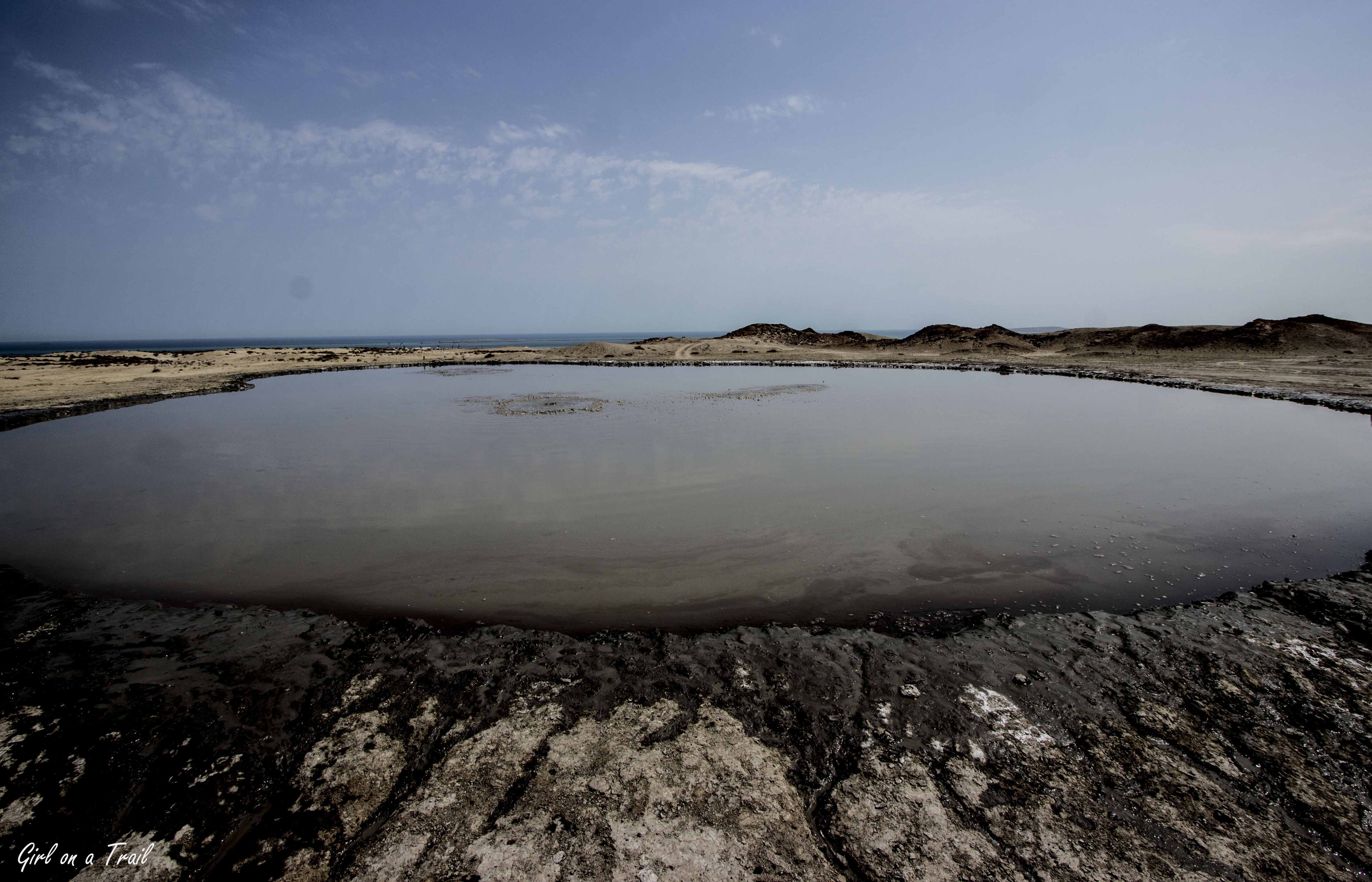 In Qobustan National Park you can see numerous mud volcanoes. What's more interesting, gurgling mud is cooler than the air temperature – checked by Lukas himsef! 😀
The volcanoes are located on slopes, from which you can admire a beautiful view of the Caspian Sea on one side, and on the other mountains and steppe. The road to Qobustan itself is very interesting albeit a little complicated. You can use local taxis or guides, but it's possible to get there by car.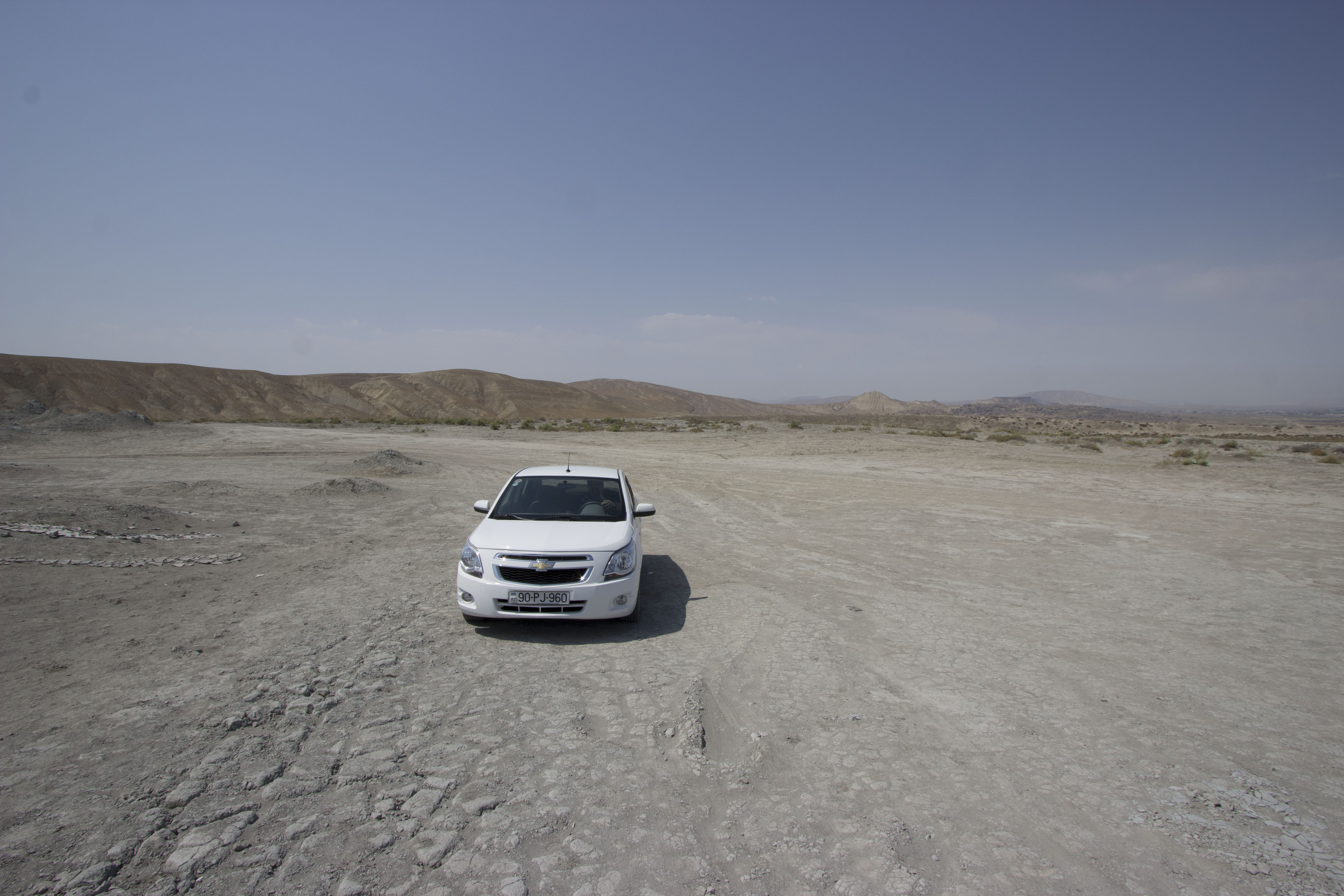 map below: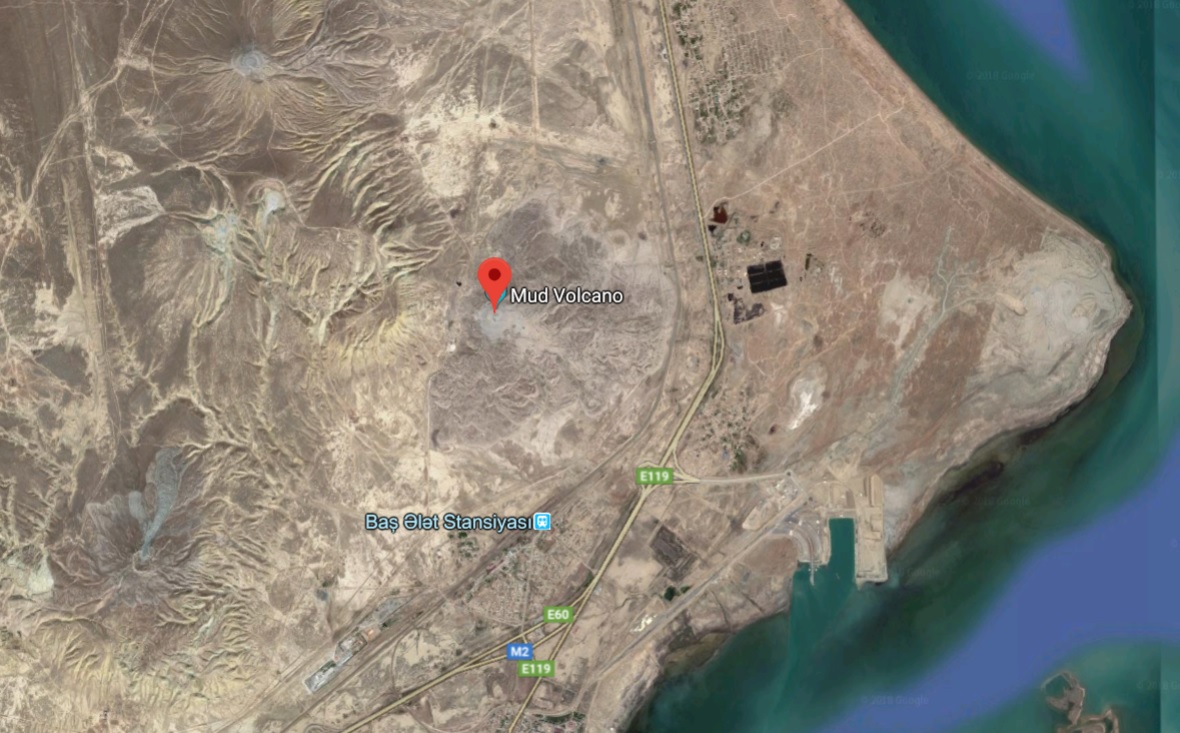 Unfortunately, the initial complications with the car rental company in Tbilisi, prevented us from visiting other interesting places in Azerbaijan, such as the Candy cane Mountains – characteristic white and pink mountains, the town of Quba – known from the production of excellent apples and carpets, Ganja – the second largest city in Azerbaijan or Naftalan Spa where we wanted to bathe in crude oil.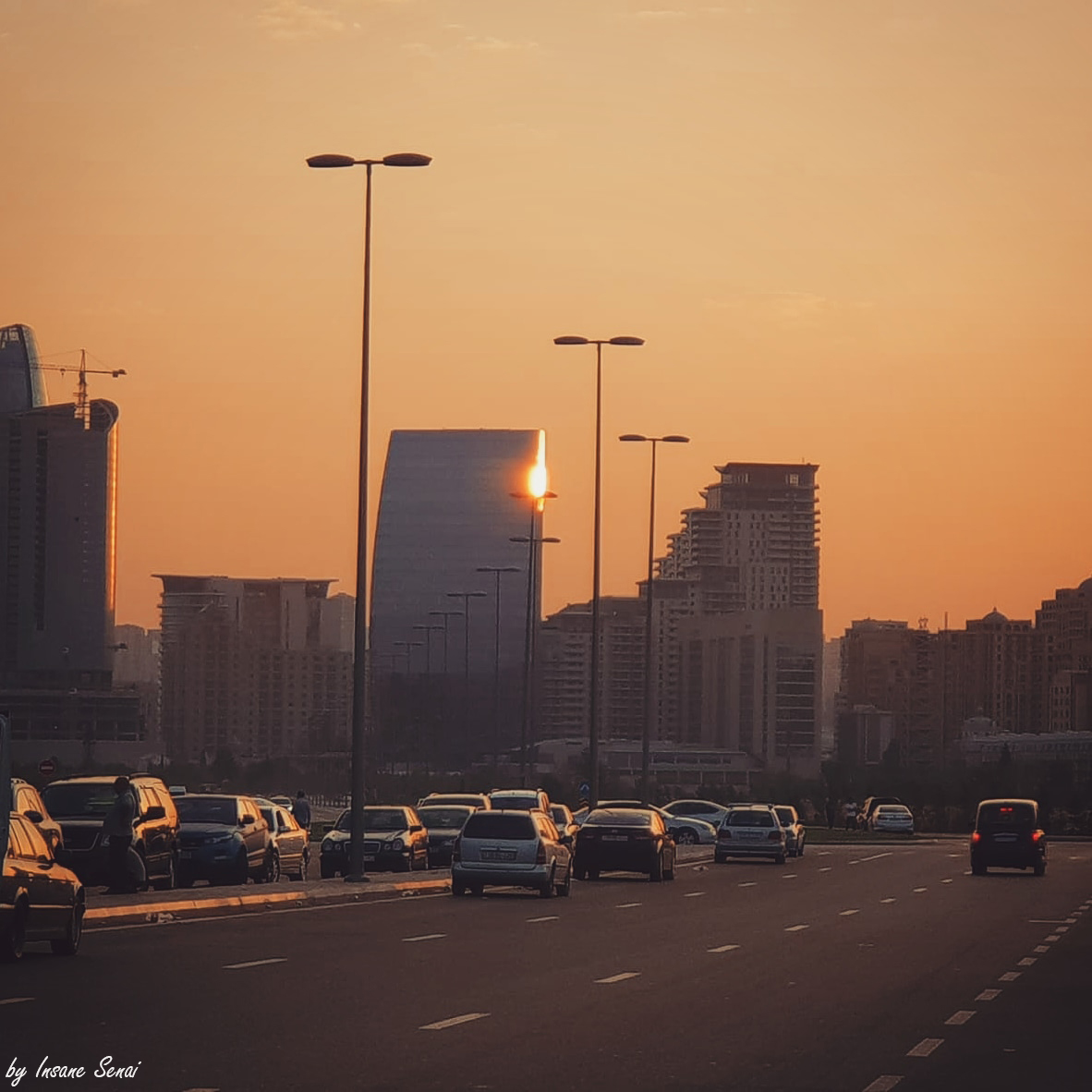 What to eat:
Unfortunately, due to the problems with car rental company, we didn't have so much time, so breakfasts looked like this:
The most popular fruit in Azerbaijan is watermelon, served in different ways, but mostly with bread and cheese. Yes, that's right, bread and cheese!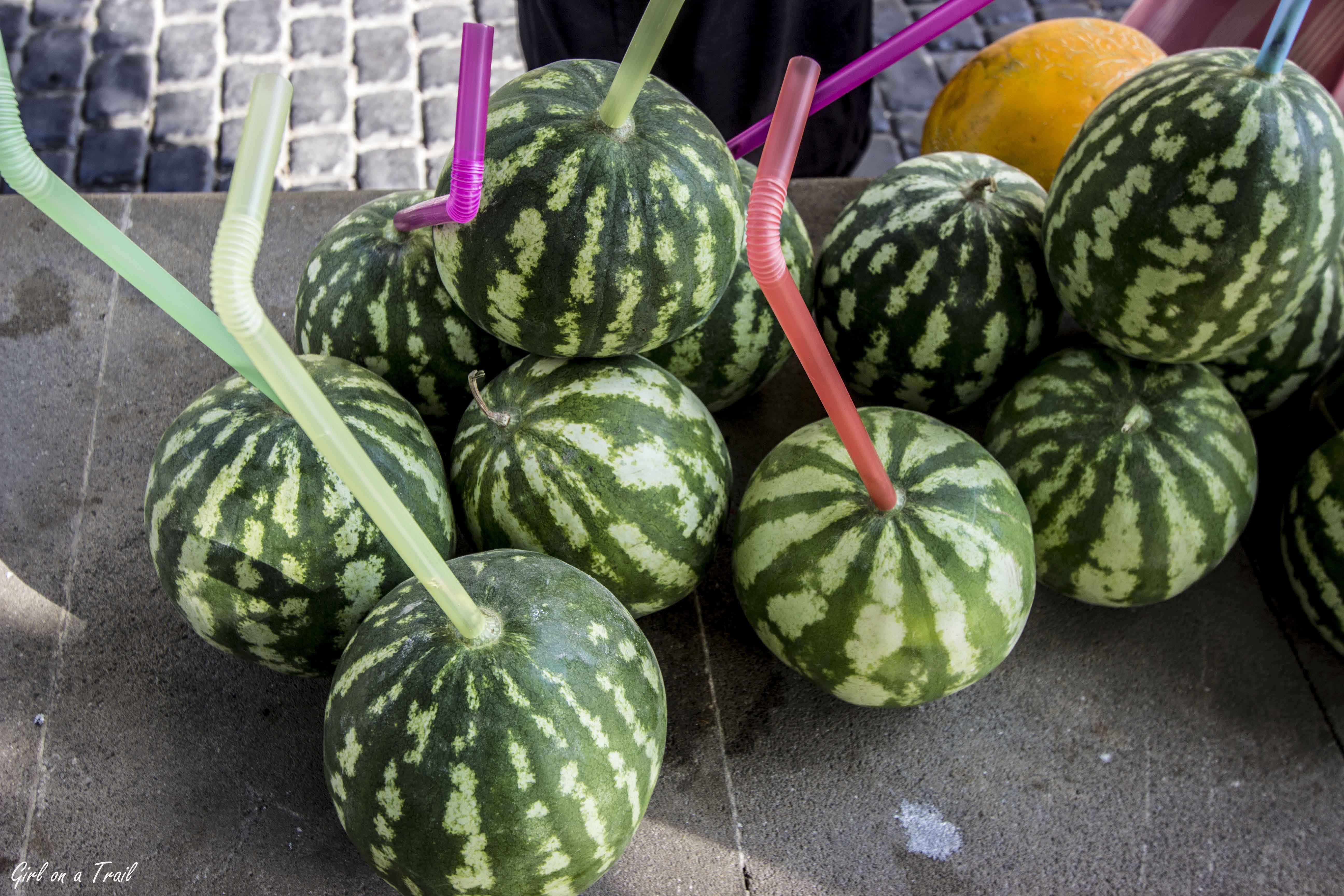 The traditional drink is strong tea, given in the known from Turkey, tulip-shaped glasses. It's served with a cube of sugar through which a drink is poured. Instead of sugar cubes, Azerbaijanis often serve jam. Traditional food are kutabi – pancakes stuffed with: pumpkin, vegetables, chestnuts or meat.
Azerbaijani cuisine is very aromatic and full of oriental flavours. It's mainly based on beef and lamb and also uses intense spices and herbs. Many dishes are similar to those known from Turkey like: dolma – wine leaves stuffed with meat or pilav – a very aromatic dish with meat, rice and vegetables, and sometimes with fruit and nuts. Pilav is the staple dish in Azerbaijan and throughout the country you can try over 350 types of it!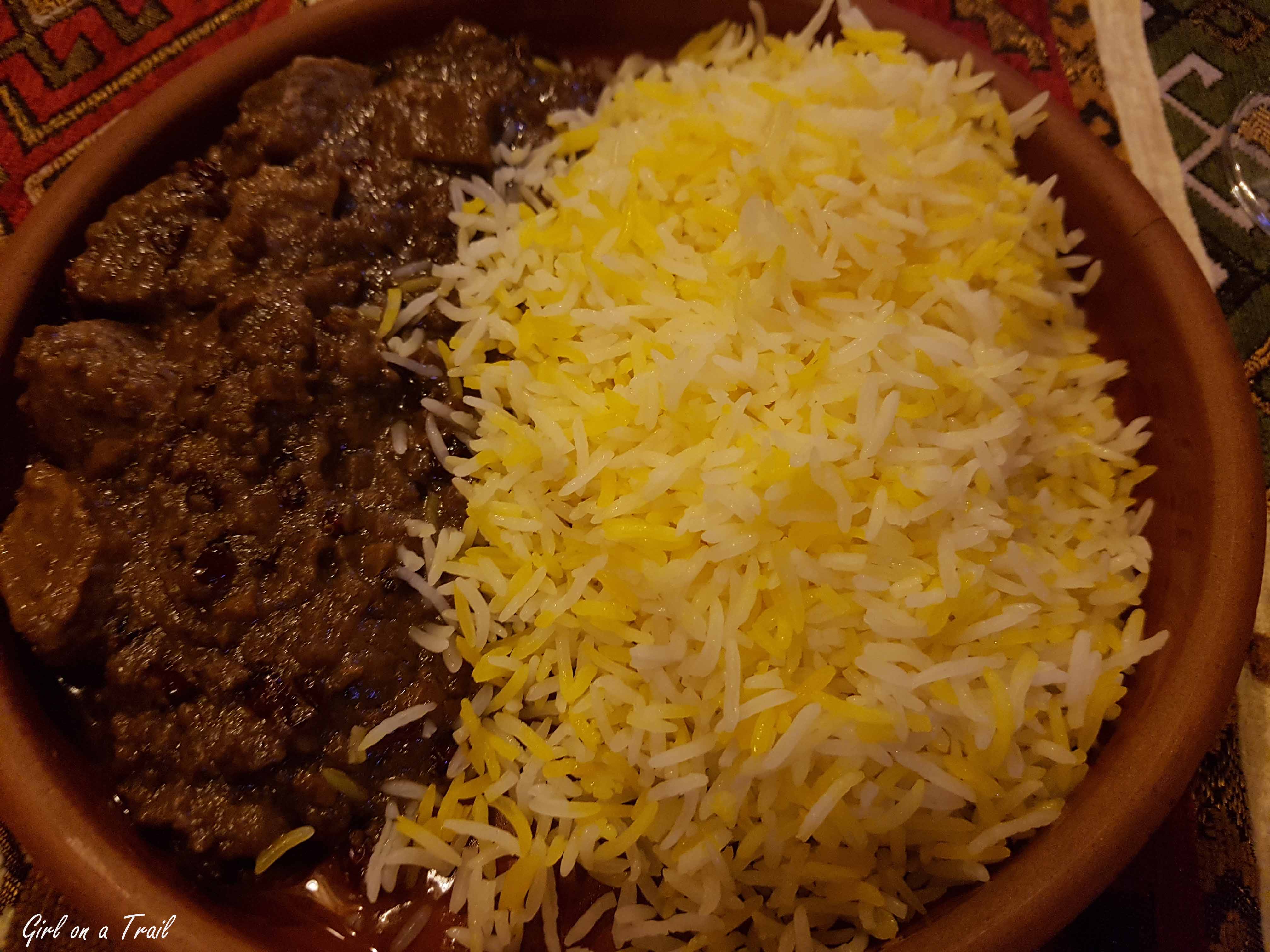 Meat is often served with traditional bread baked in the tandoor oven.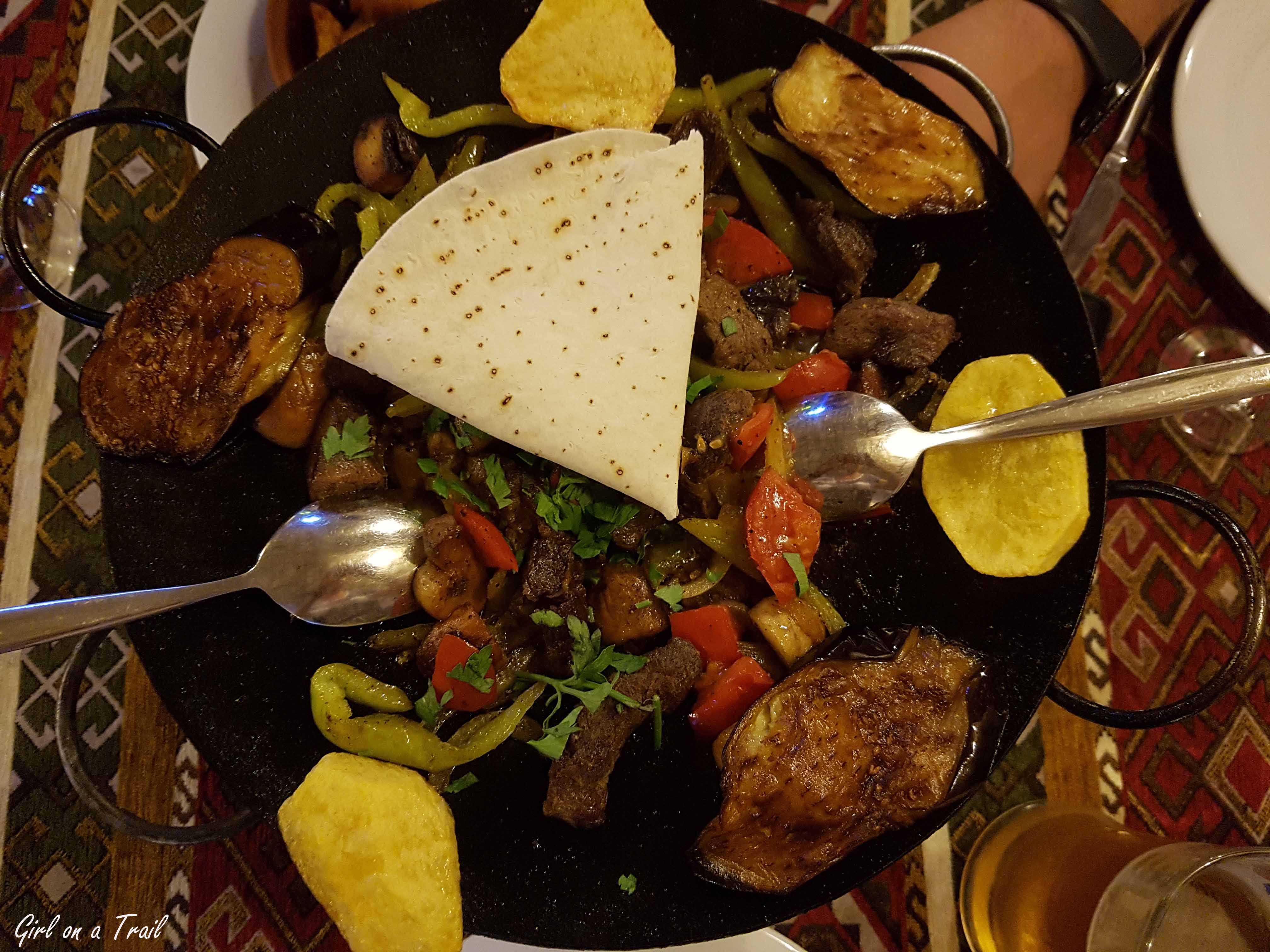 I was captivated by the unique taste of Azerbaijani food. The Azerbaijanis can easily combine various ingredients. One of the most popular dish is qovurma/kovurma which consist of mutton meat with pomegranate juice, onion and nuts. Believe me after coming back home, you'll be dreaming about this taste.
Not only the taste matters, Azerbaijanis pay attention also to the preparation and the way of serving the dishes. Unforgettable taste and appearance had a dish of mutton with vegetables, potatoes, prepared in Saj/Sac.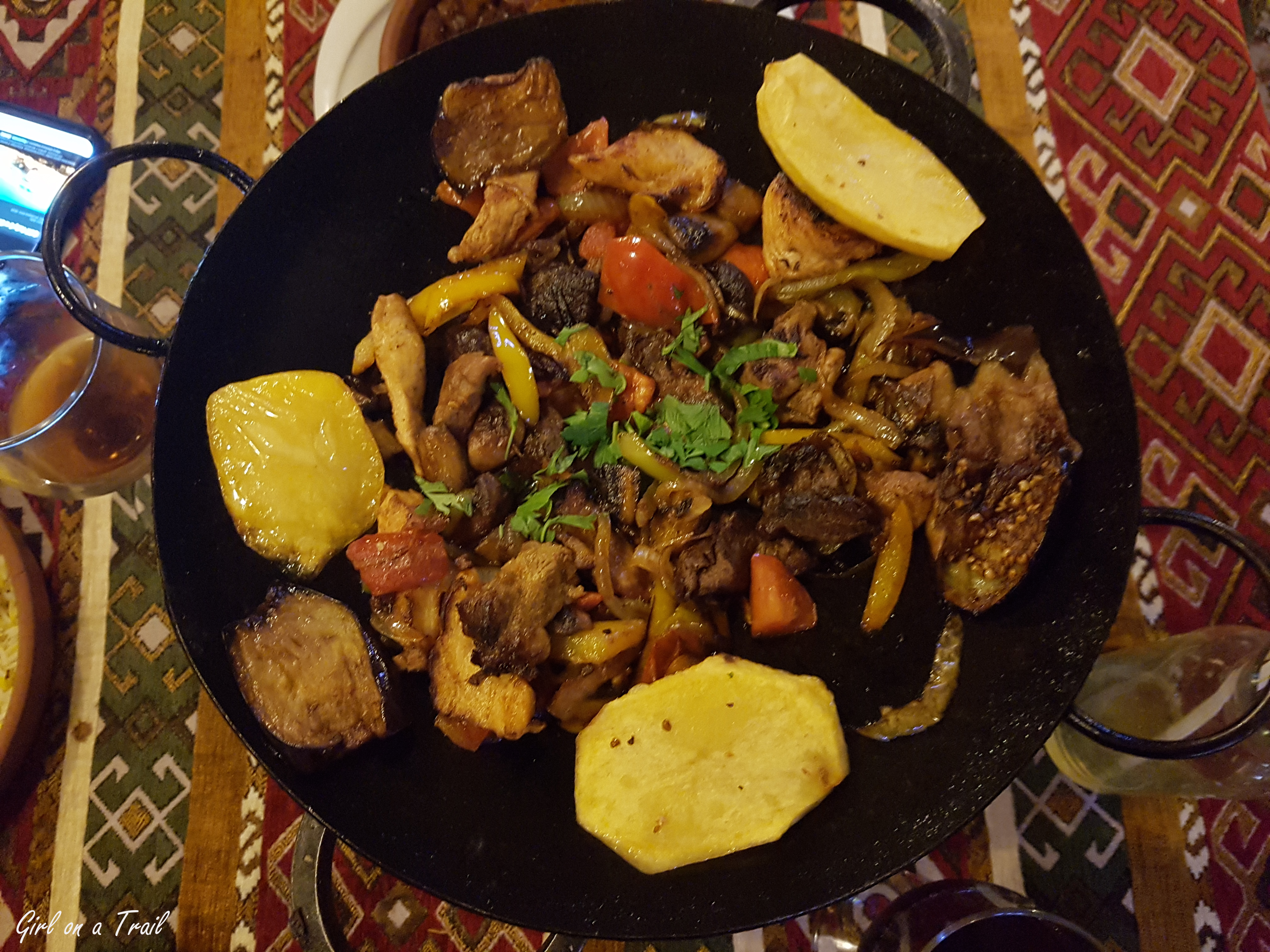 Traditional and cheap Azeri dishes you can eat in Dolma restaurant, located in Baku.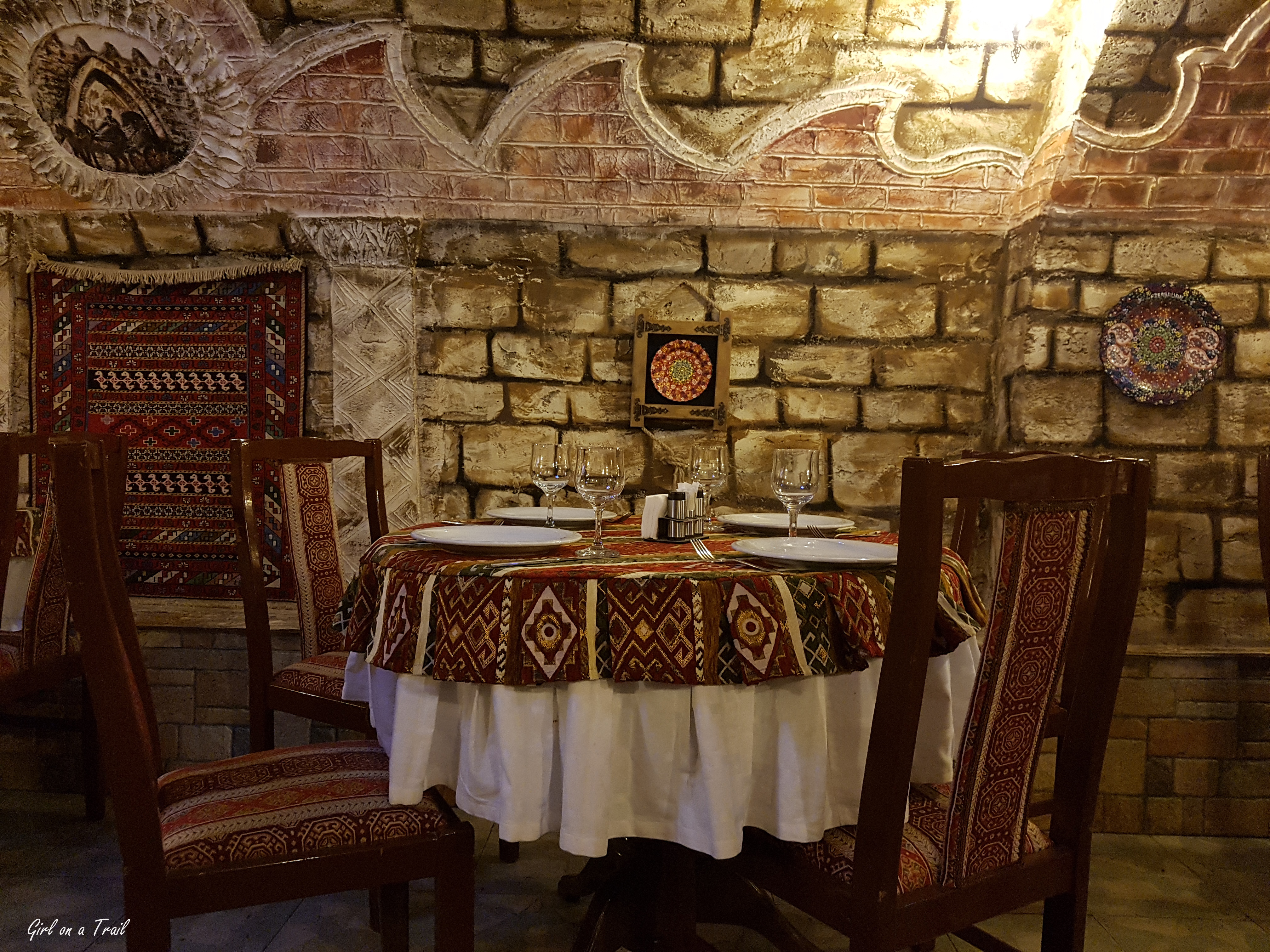 Sample prices:
– cost (per night) for double room in hostel located in the centre of Baku – 5 €
– liter of fuel – about 0,5 €
– dinner in Dolma – around 7€ per person
– admission tickets from 5€ to £ 7€ (prices are higher for foreign turists)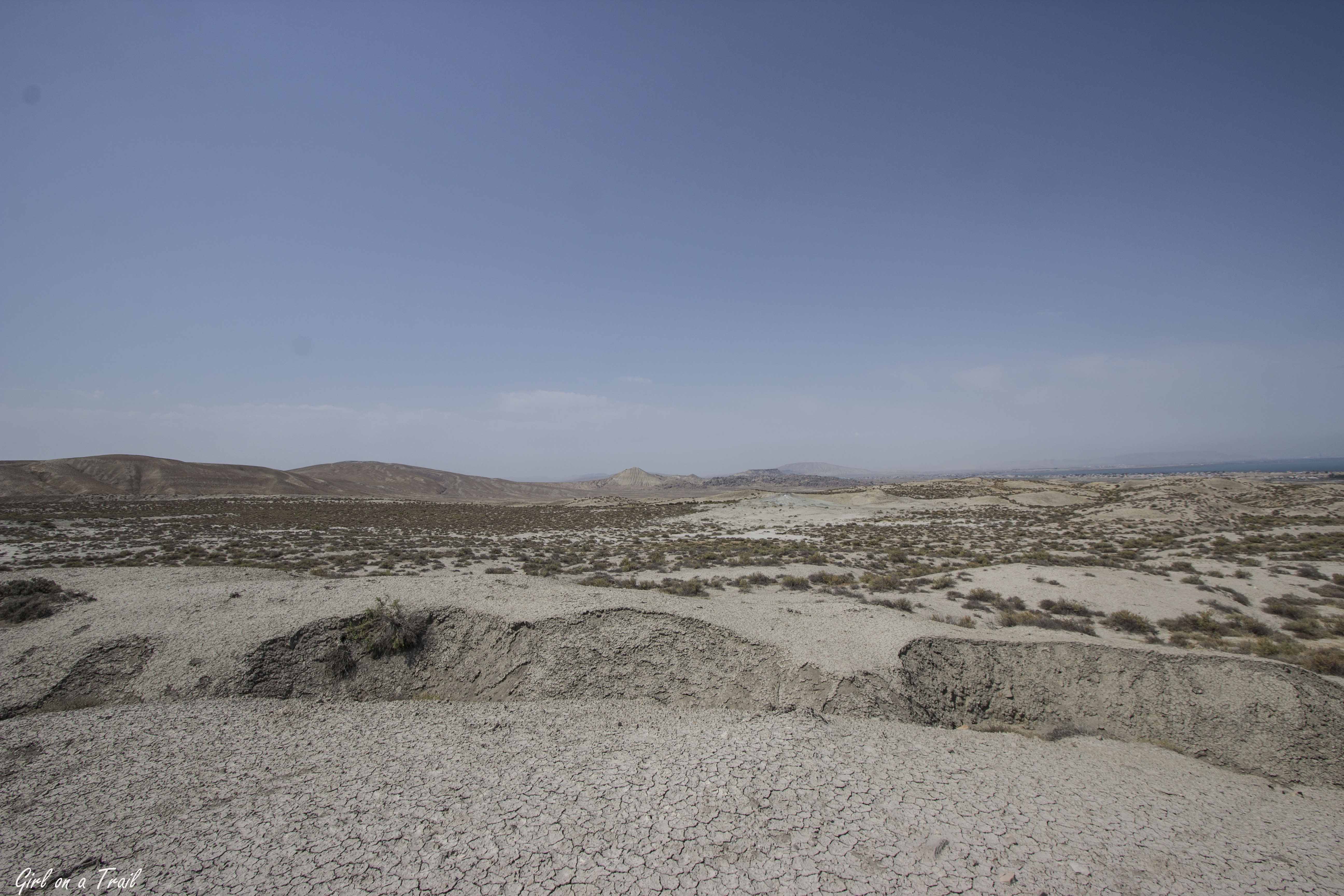 How to get there:
The best is to get a train from Tbilisi to Baku.Night train no 37 leaves daily at 8.30 pm and comes to Baku at 9.00 am pm, tickets can be bought here. During the holiday it's better to book the tickets in advance. The cost of couches in the second class, (4 berths in a compartment) is about 20 €. The train is well signed, and information about the platform is visible on the information boards. The train is clean, and fresh sheets are given. There's no dining car on the train, so it's good to buy something to drink and eat. There's a possibility to buy cold drinks during a long break at the border. A return train to Tbilisi departs daily from Baku at 9.50 pm and arrives at 10.30 am. Tickets can be bought here.
Necessary documents:
– passport,
– visa that can be arranged online here,
– it's good to have confirmation of booked accommodation in Azerbaijan.