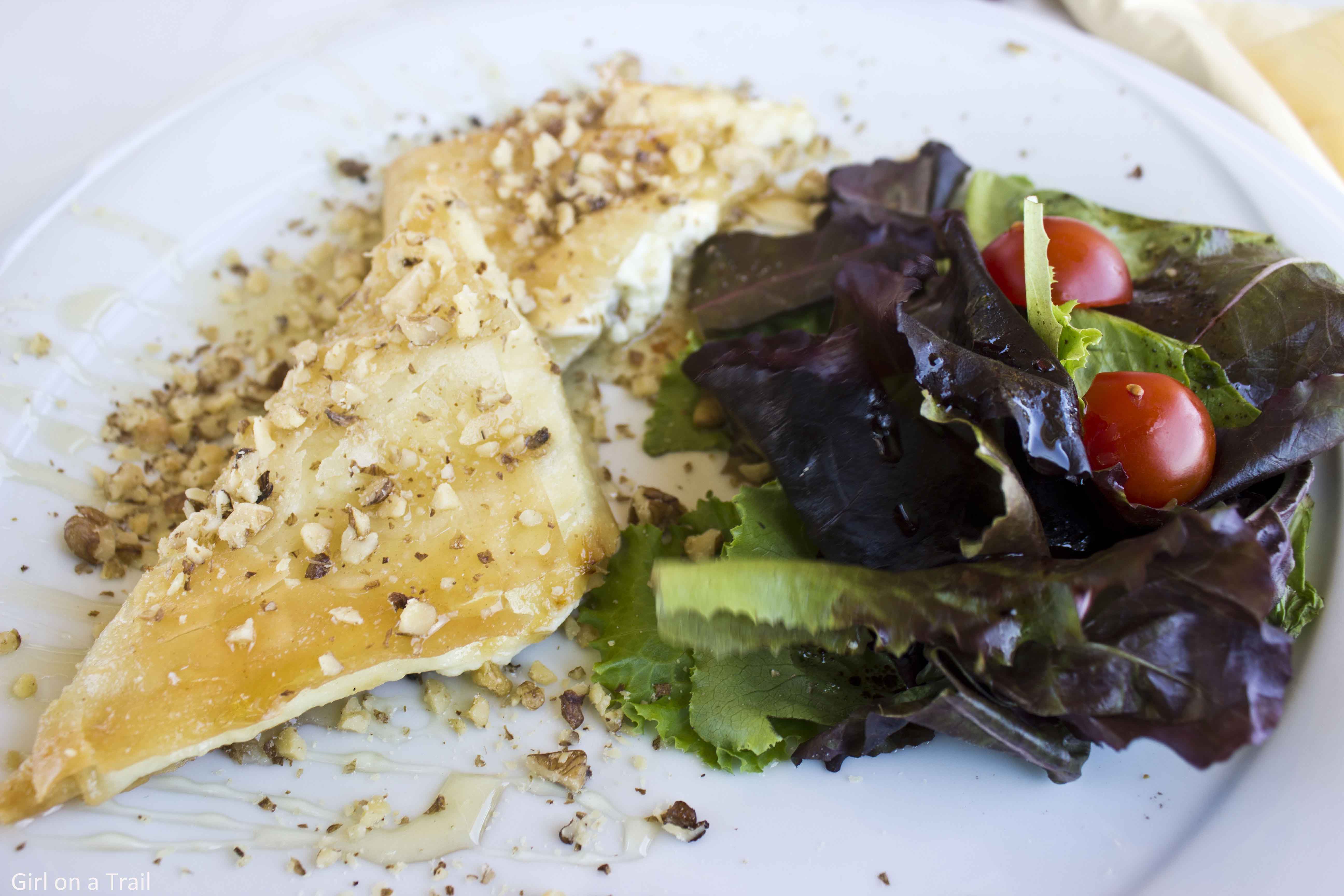 Corfu cuisine – kumquats, sofrito, stifado…
Corfu cuisine is based mainly on vegetables, grilled meat and cheese. The real treasure of the island are lemons and oranges, which are everywhere.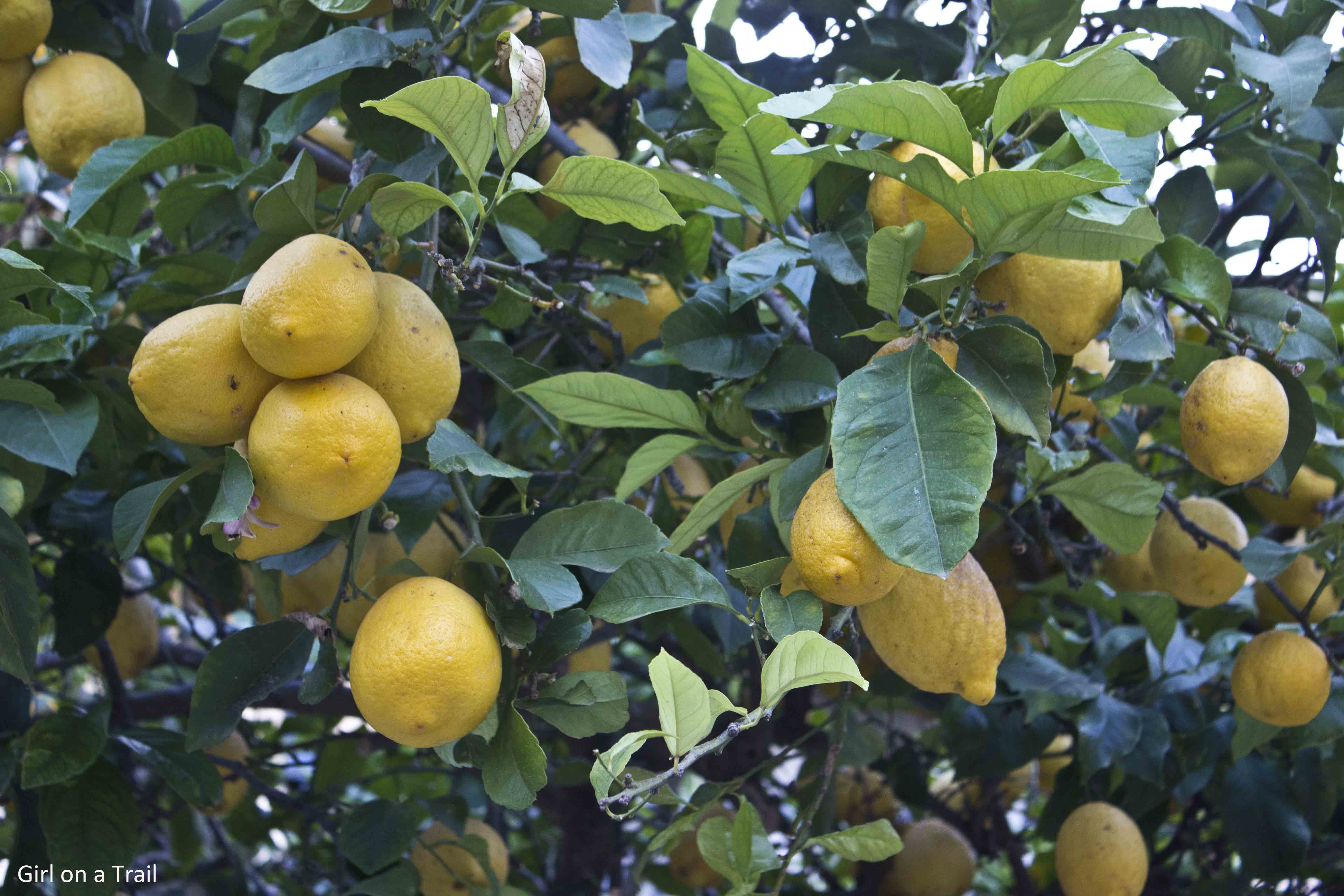 But the king of the fruit is the only one – it's kumquat, a citrus tree with little oranges.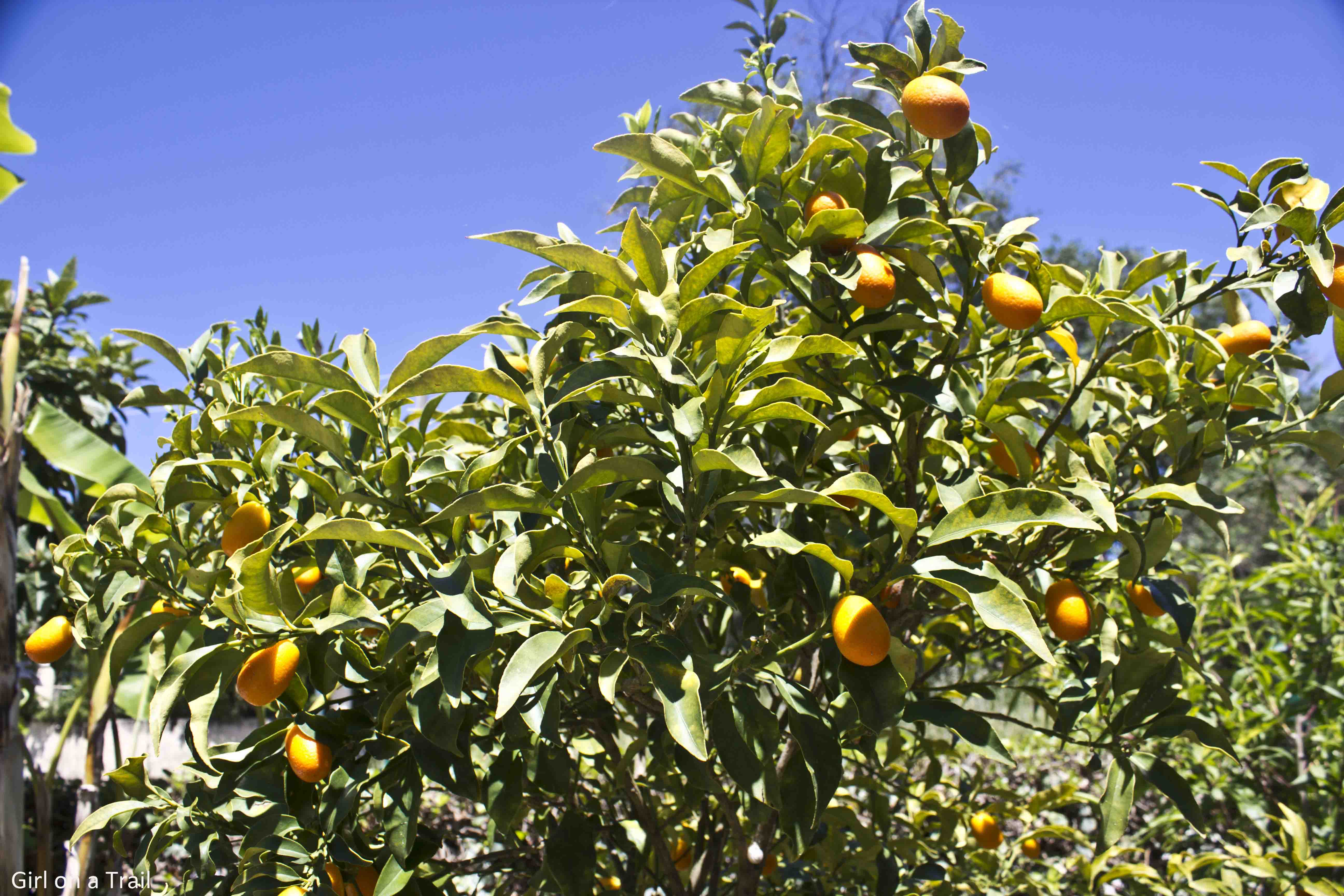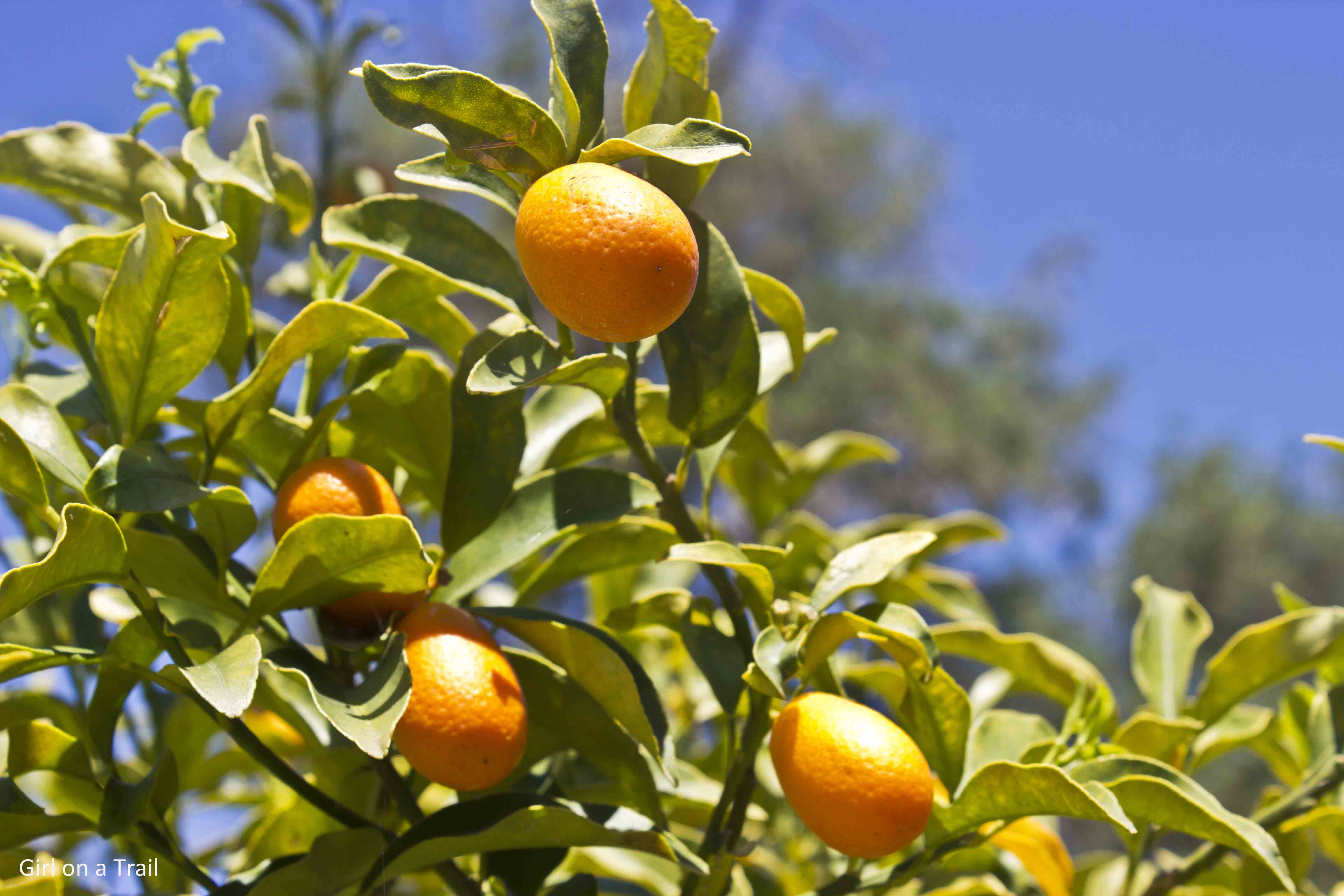 Fresh kumquats are bitter and not so tasty. They're used in the production of marmalades or famous liqueurs.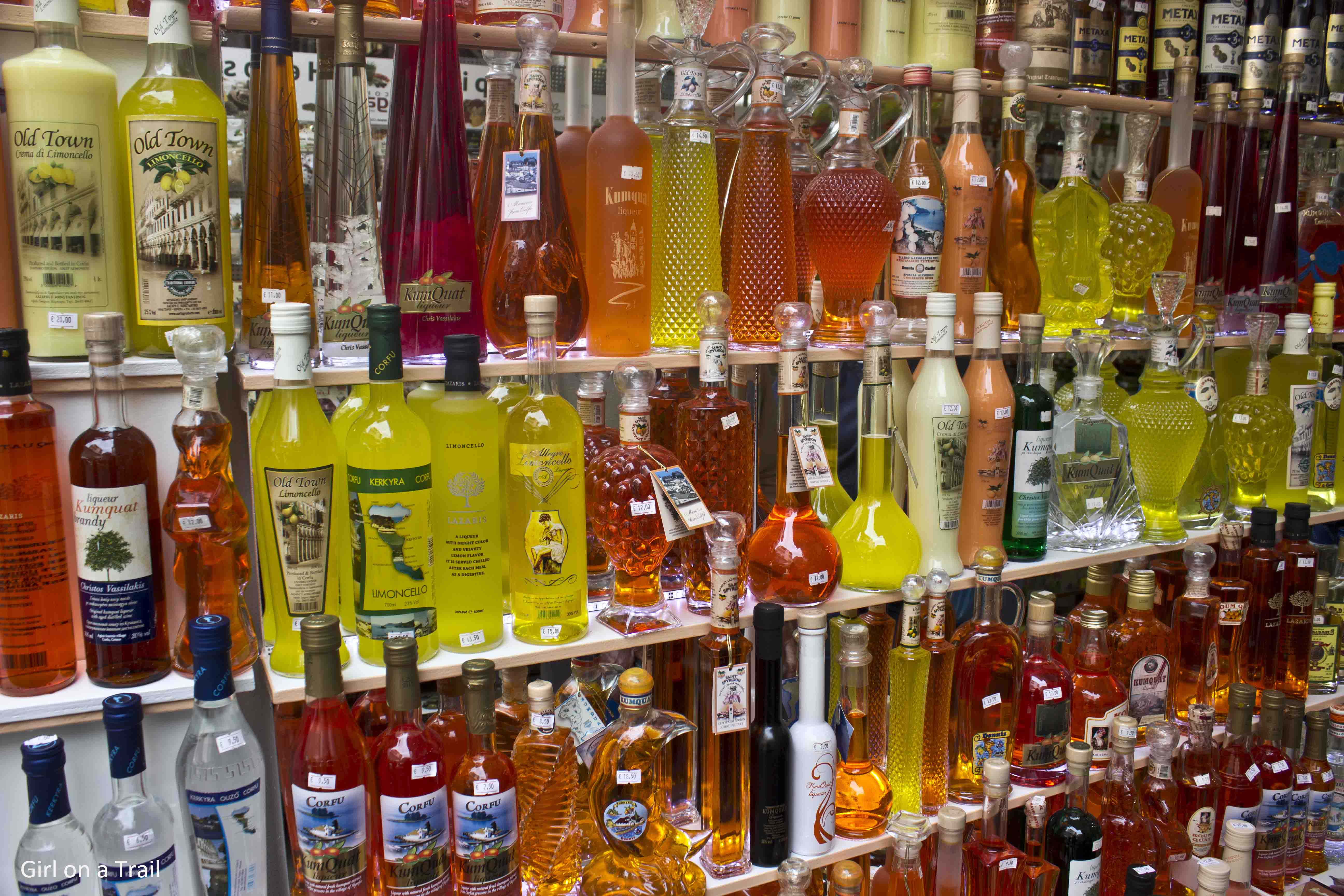 Surpsingly, fish and seafood aren't so popular in Corfu and usually more expensive than meat.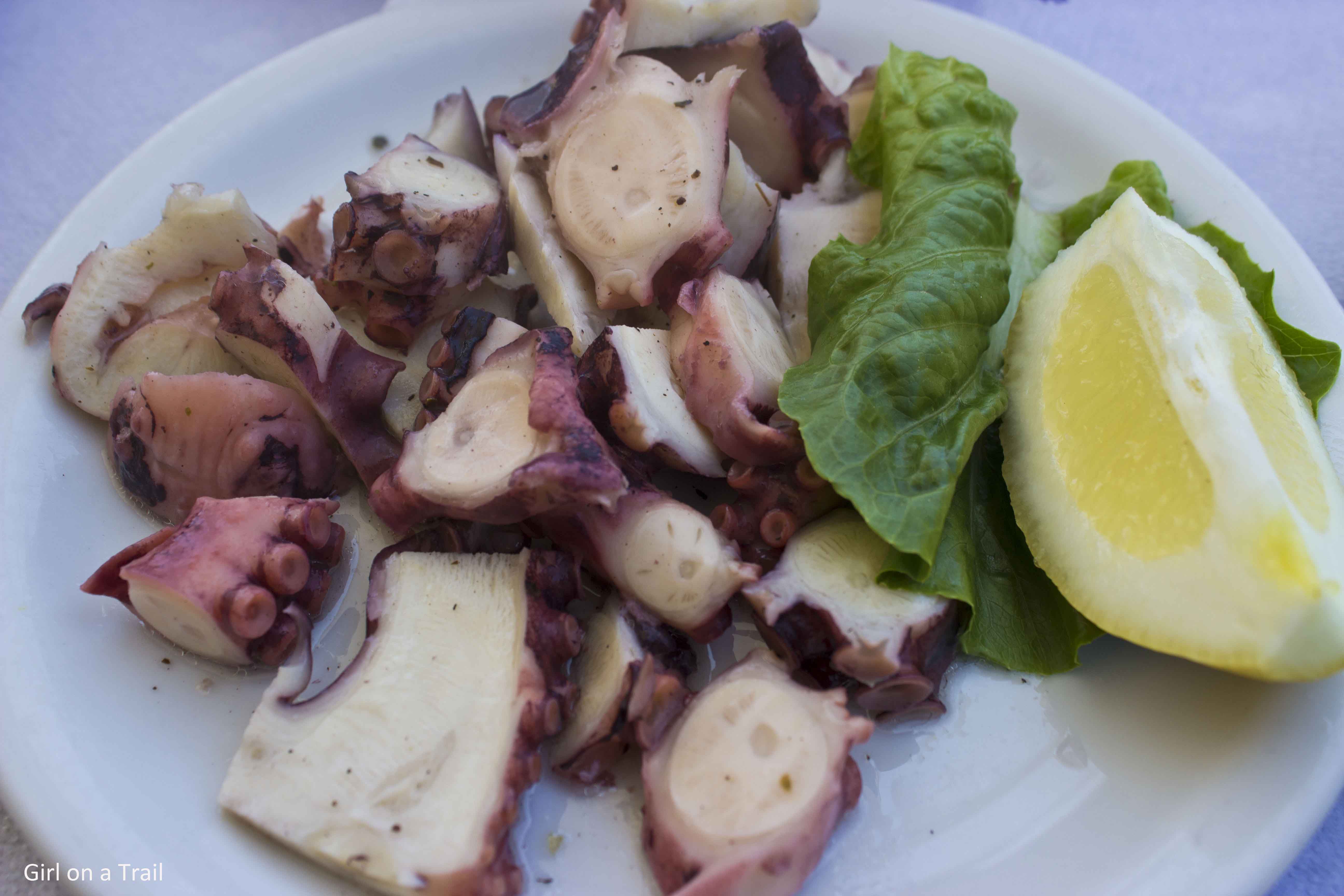 So which local dishes are worth a try?
Starters:
The winner in this category is Greek salad. This simple mix of tomato, lettuce, cucumber, onion, olives and feta cheese with local olive oil, tastes incredibly good.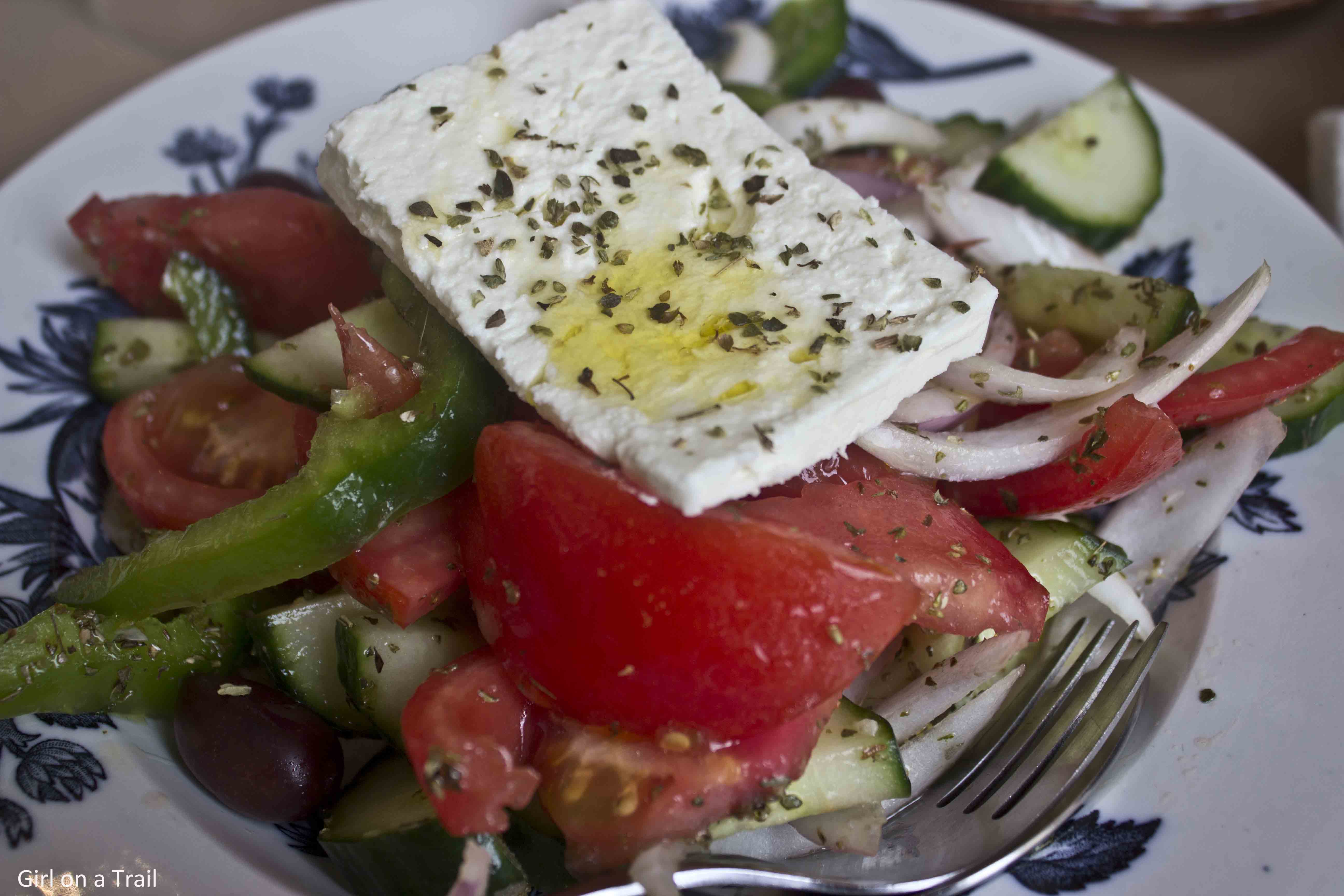 A very interesting starter is tiropitta – filo pastry stuffed with feta cheese. Personally, I have opportunity to eat this delicacy with addition of honey and nuts. I must admit that the taste was really interesting…
Those who prefer more traditional dishes, can choose croquettes made of filo pastry stuffed with ham and cheese.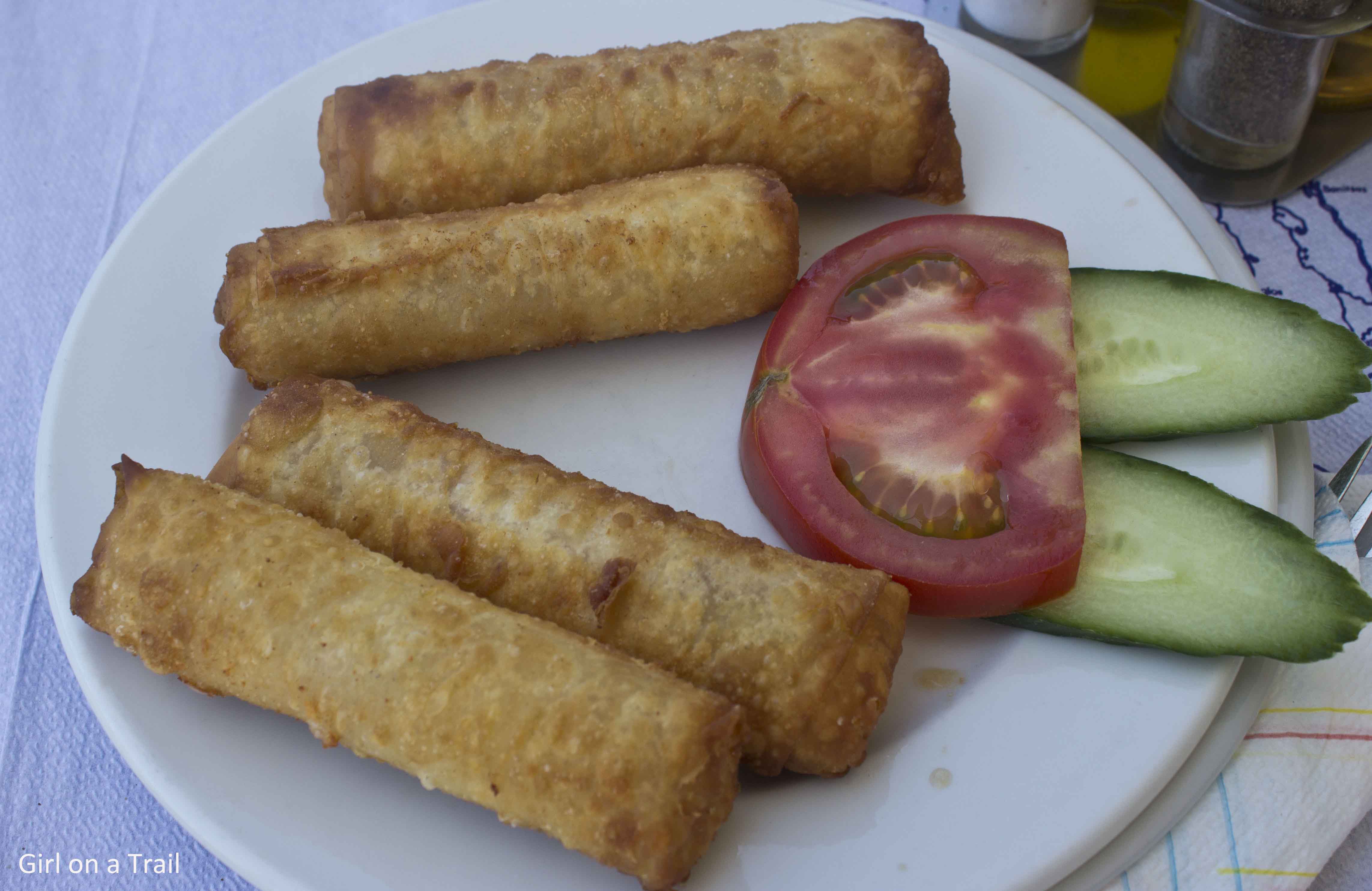 Another interesting, local starter are dolmades – vine leaves stuffed with rice or meat. Reportedly the best are in May and June, when the leaves are fresh.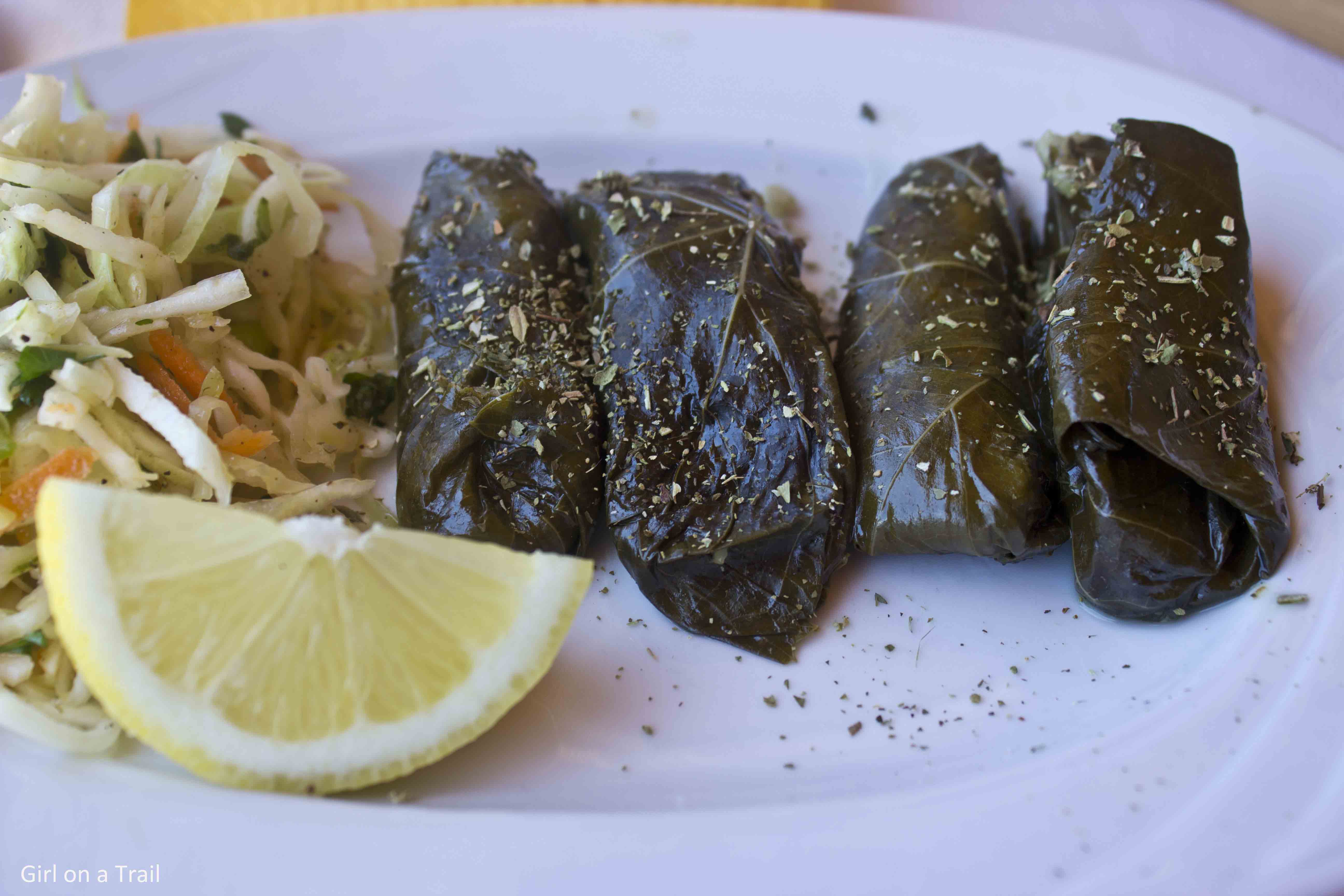 Main courses:
Greek cuisine is famous for grilled meat. In Corfu town center, you can visit a cozy tavern – Pane e souvlaki where you can taste a lot of grilled dishes.
We ordered the course for two, which consisted of: pork and chicken souvlaki, beef, turkey and lamb keftethes and local sausage, called loukaniko.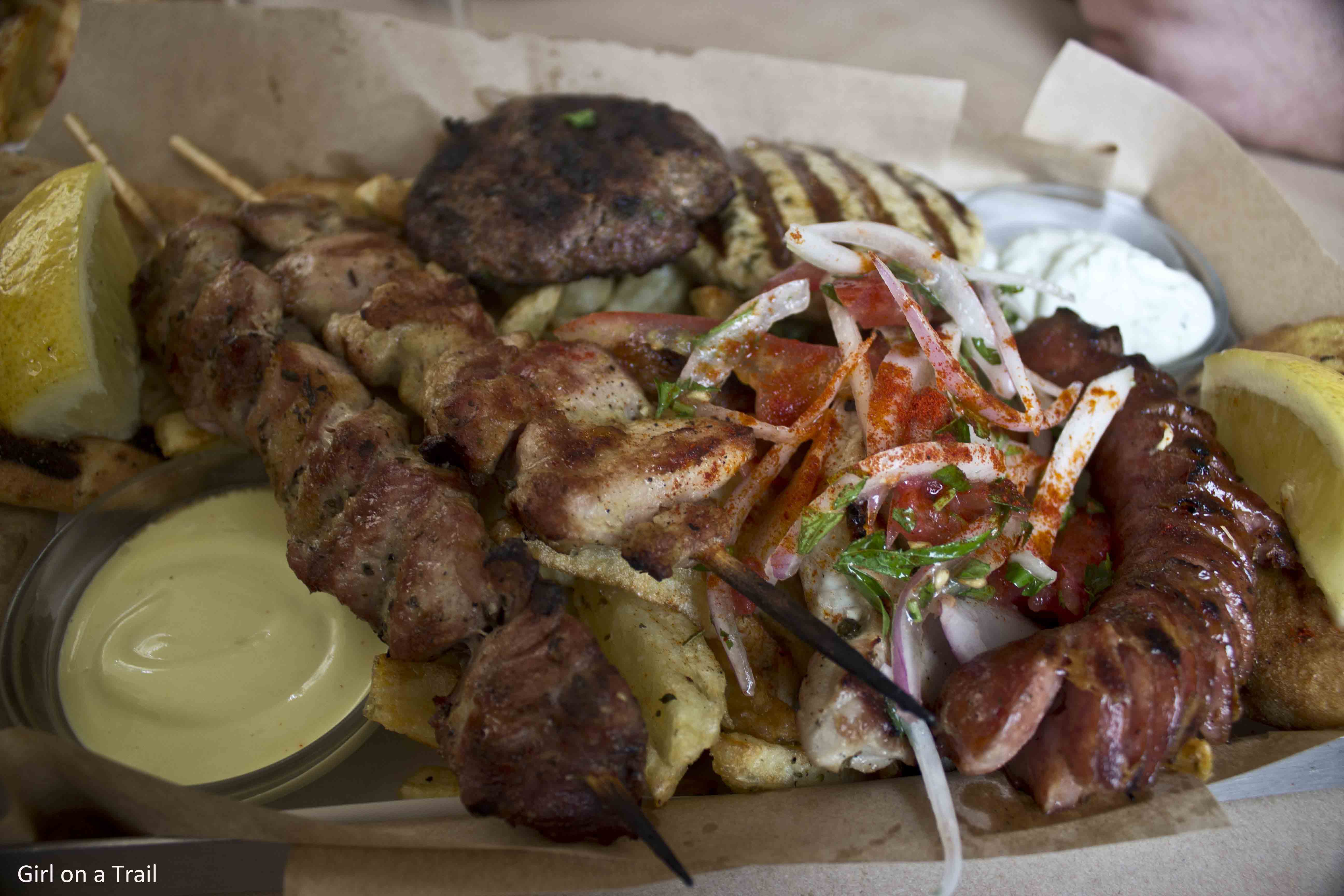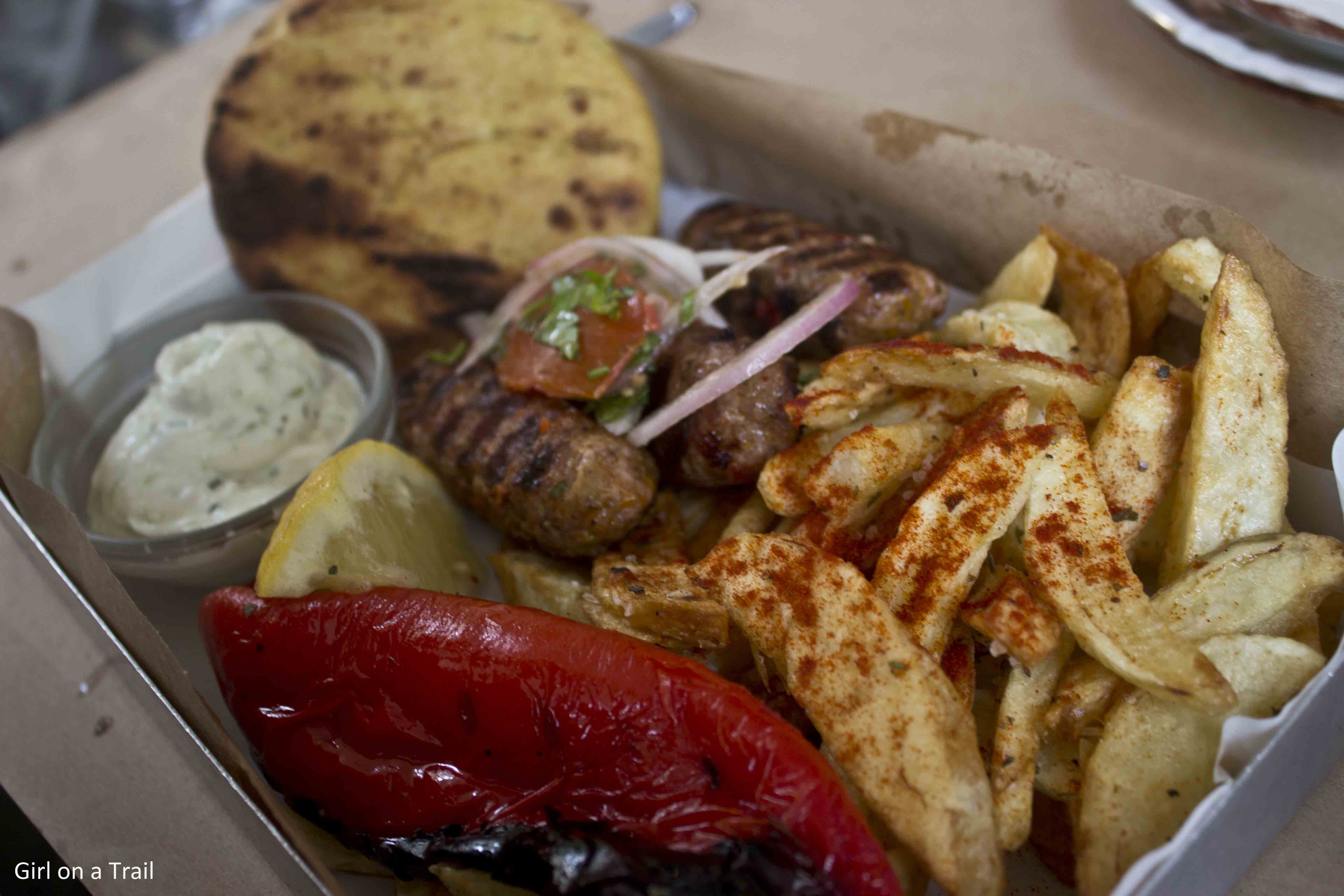 Another dish which can't be missed is gyros, which is served with hot pita bread and tzatziki sauce.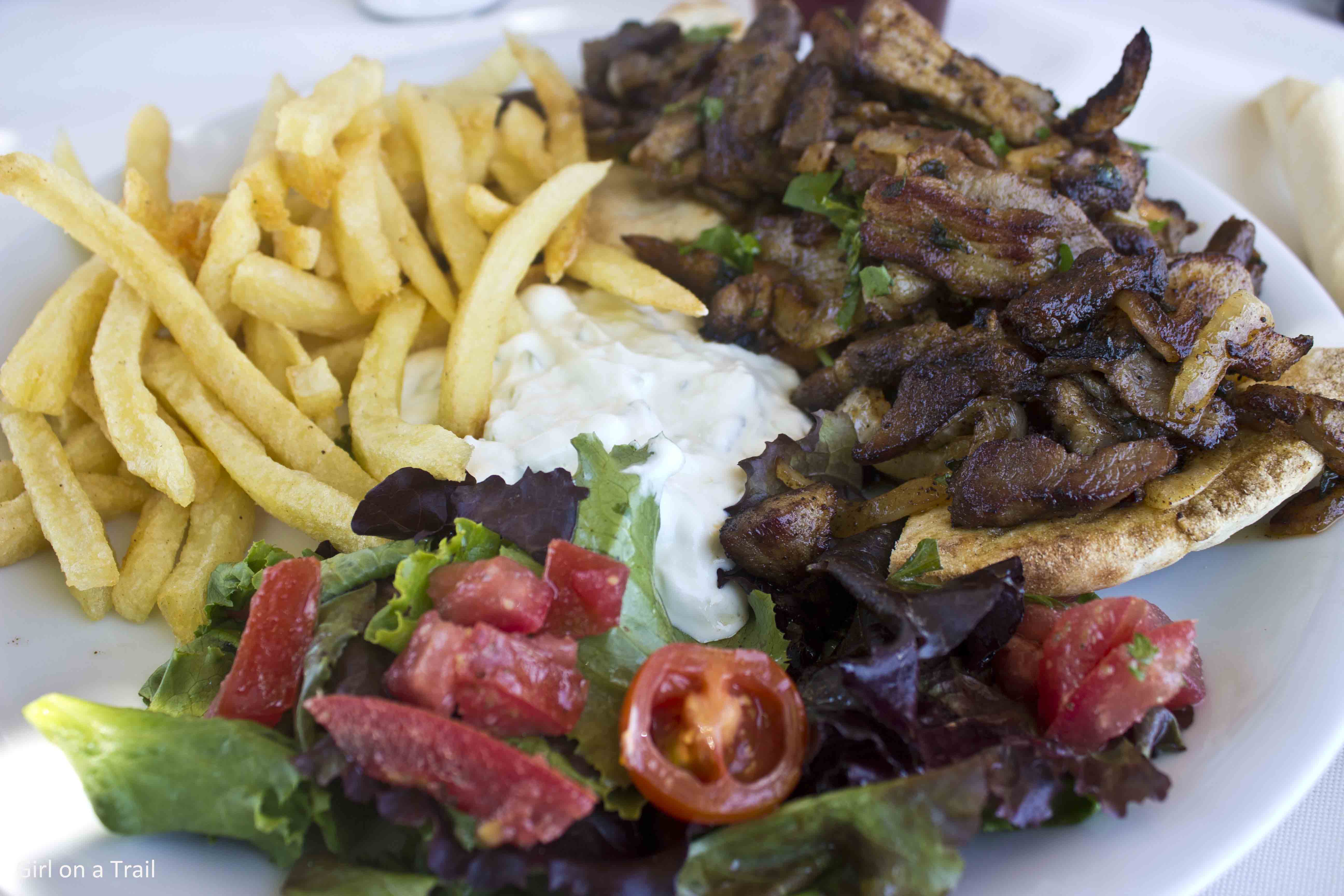 You won't be disappointed by mousaka – casserole dish with eggplant, minced meat and béchamel sauce.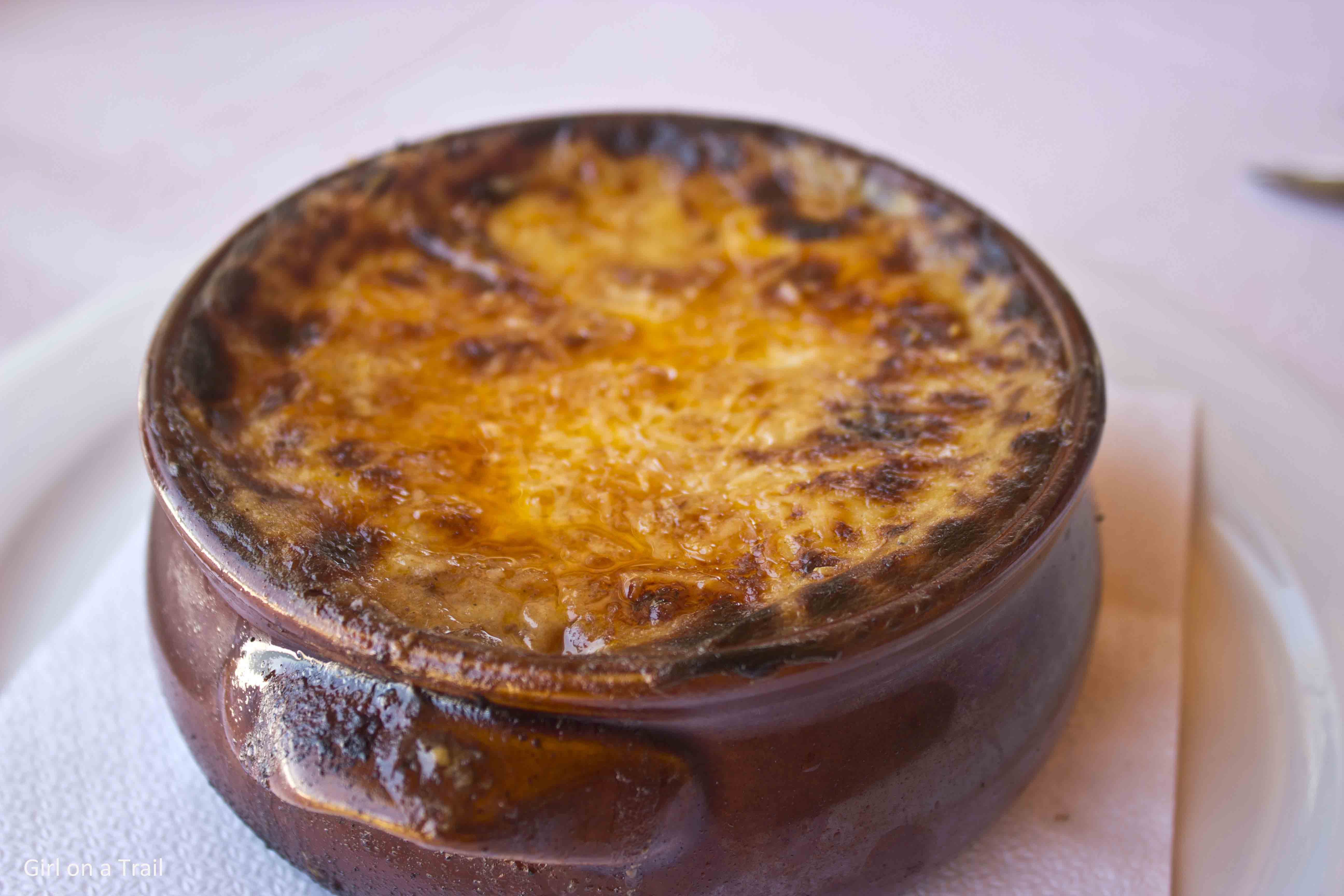 The dish below is far better than it looks. It's sofrito – beef stew with spices, white wine, garlic and parsley.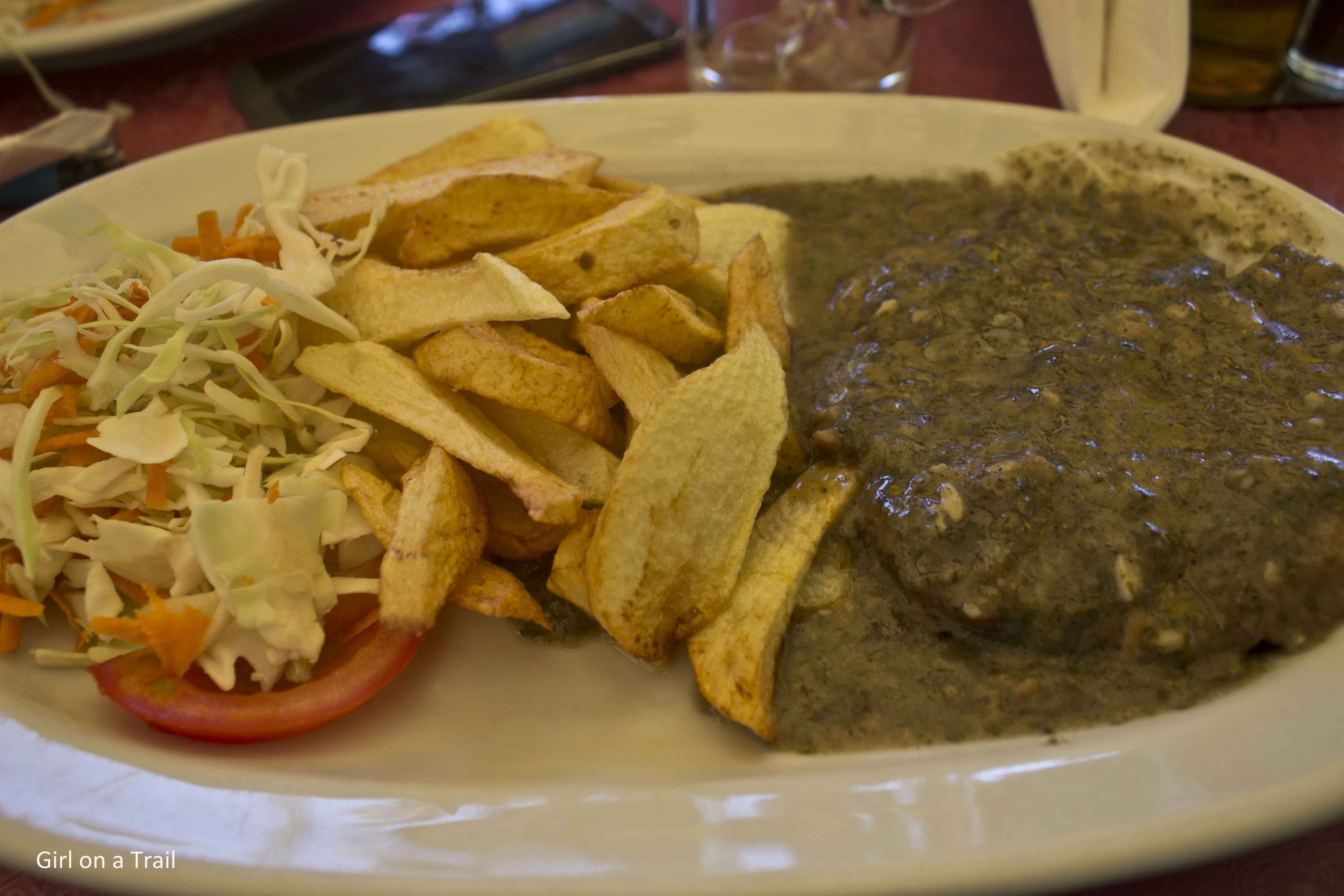 Another tasty dish is kokkinisto – beef stew with tomato sauce.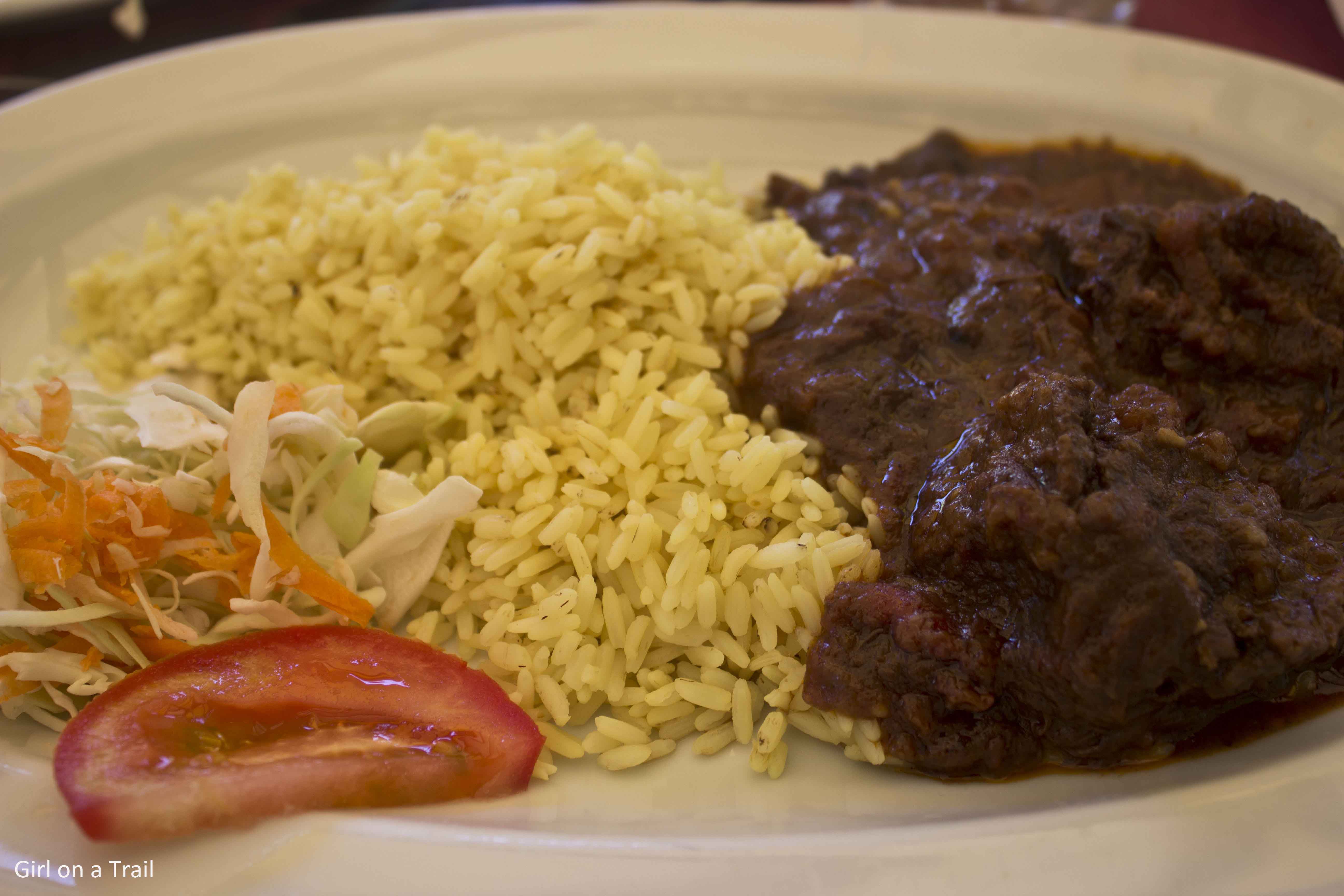 These both dishes you can try in a cozy Orchard Restaurant, located in Siadri town, in the surroundings of banana and citrus trees.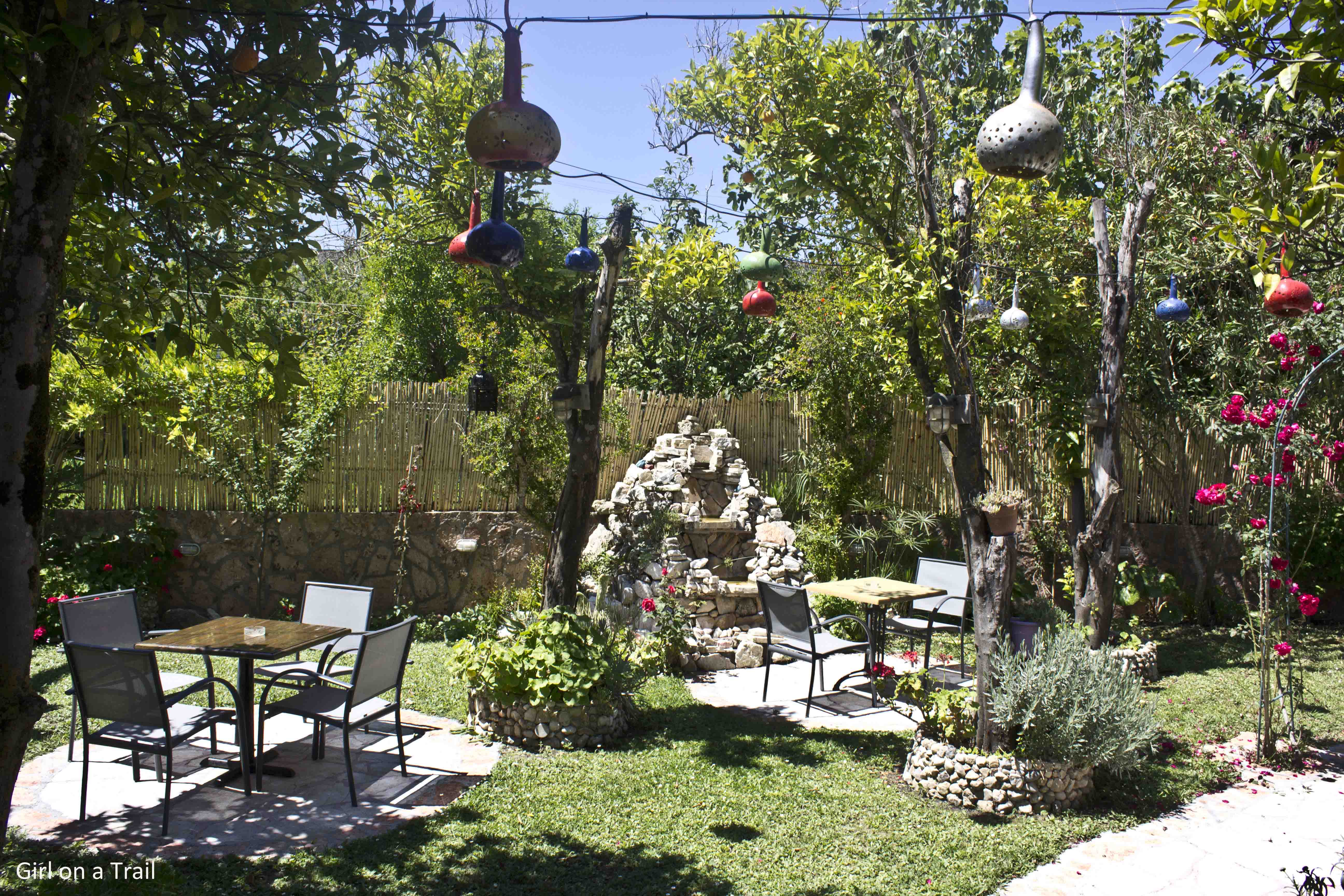 My favorite dish is defintely stifado – beef stew with red wine and shallots.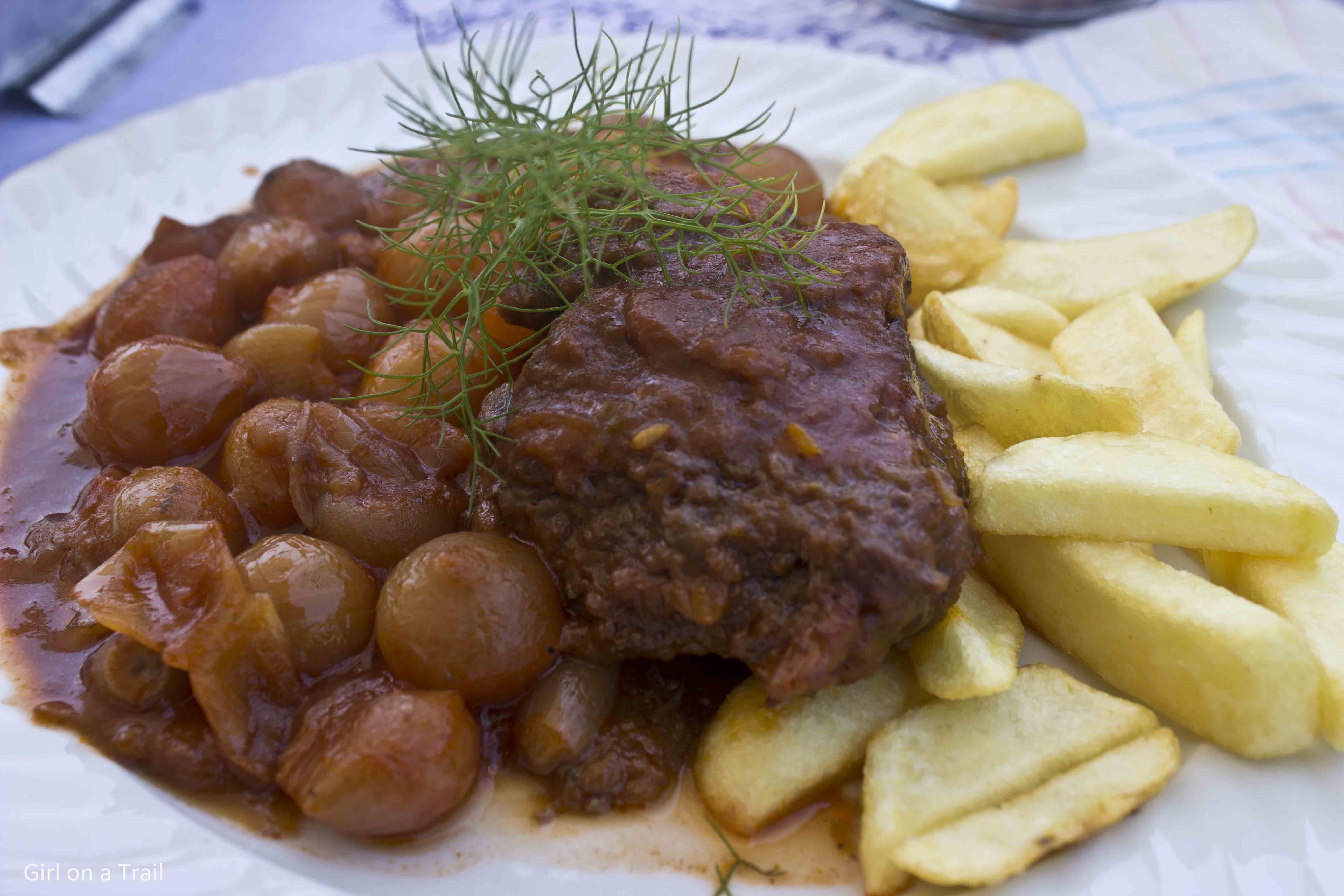 And for the dessert…
Nothing compares to crunchy baclava stuffed with chocolate…