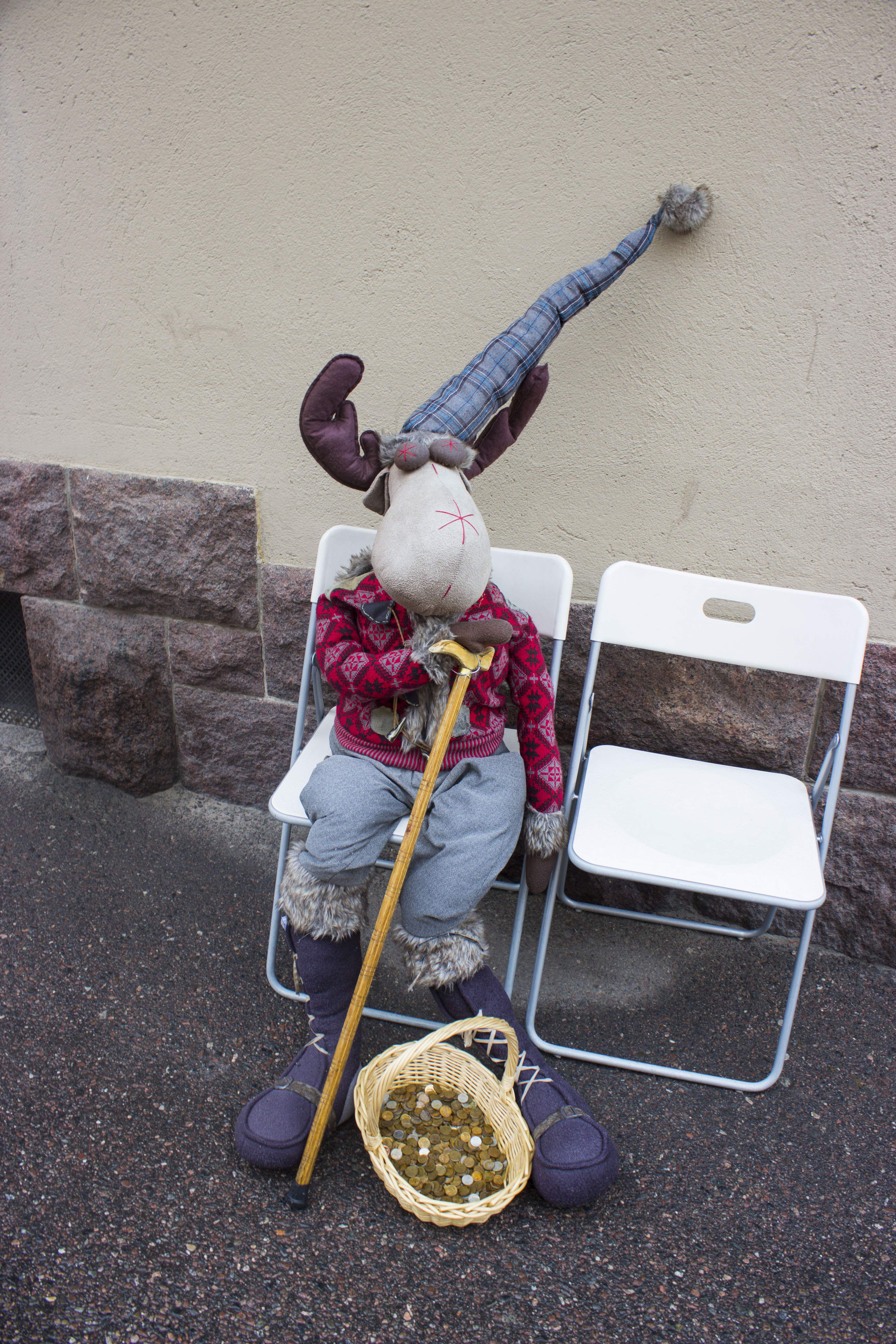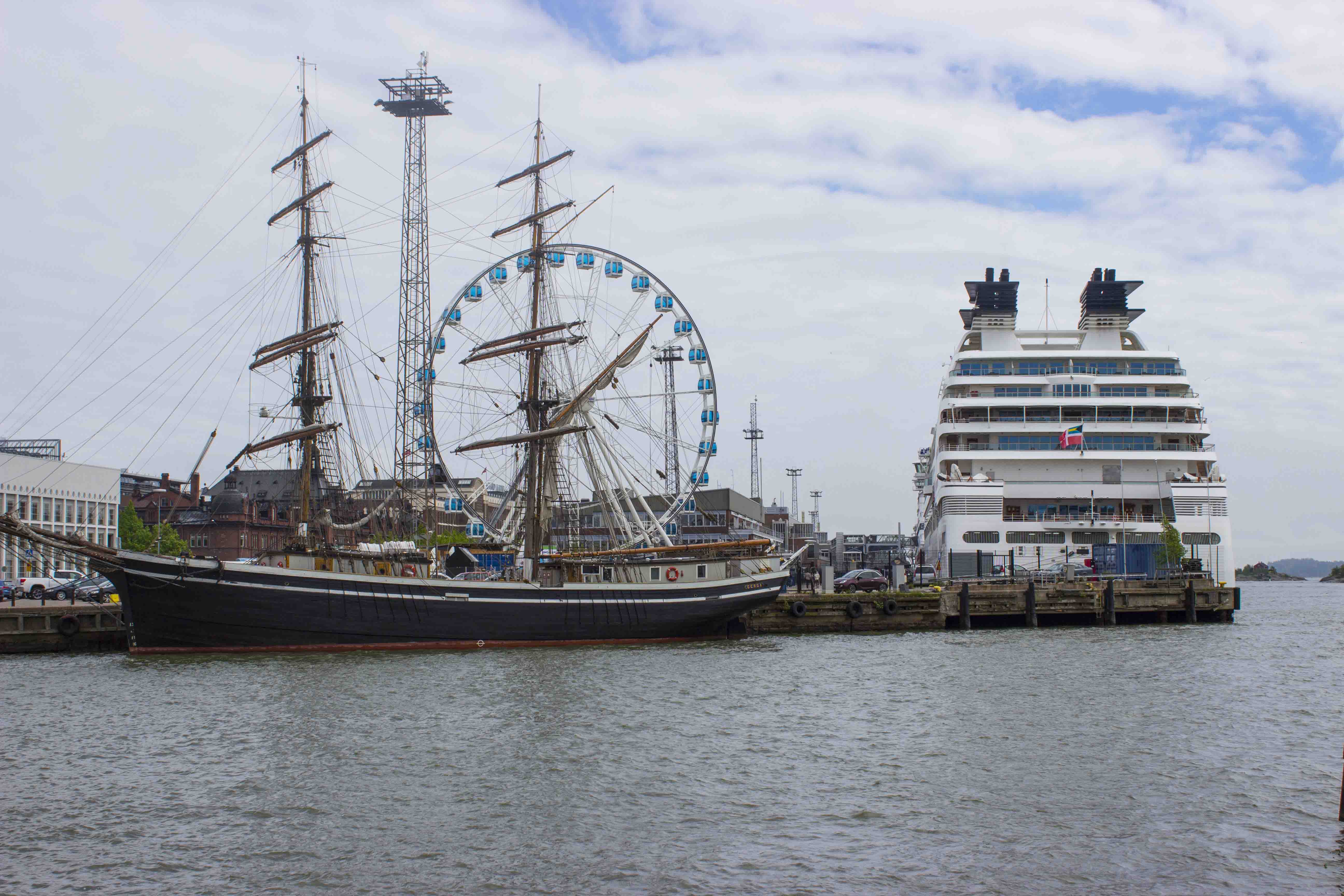 We stopped off in Helsinki during our journey from Tallinn to Sankt Petersburg. This city, well known for its leafy surroundings and interesting architecture merging Finnish minimalism with Russian grandeur, is actually an archipelago of more than 300 islands. The city is famous of white nights in June and July and intensive nightlife. Gathering information about Helsinki before our trip, I was surprised that regardless the highest alcohol prices, there's the biggest sobering chamber in Europe! This riddle was solved during our ferry trip form Tallinn.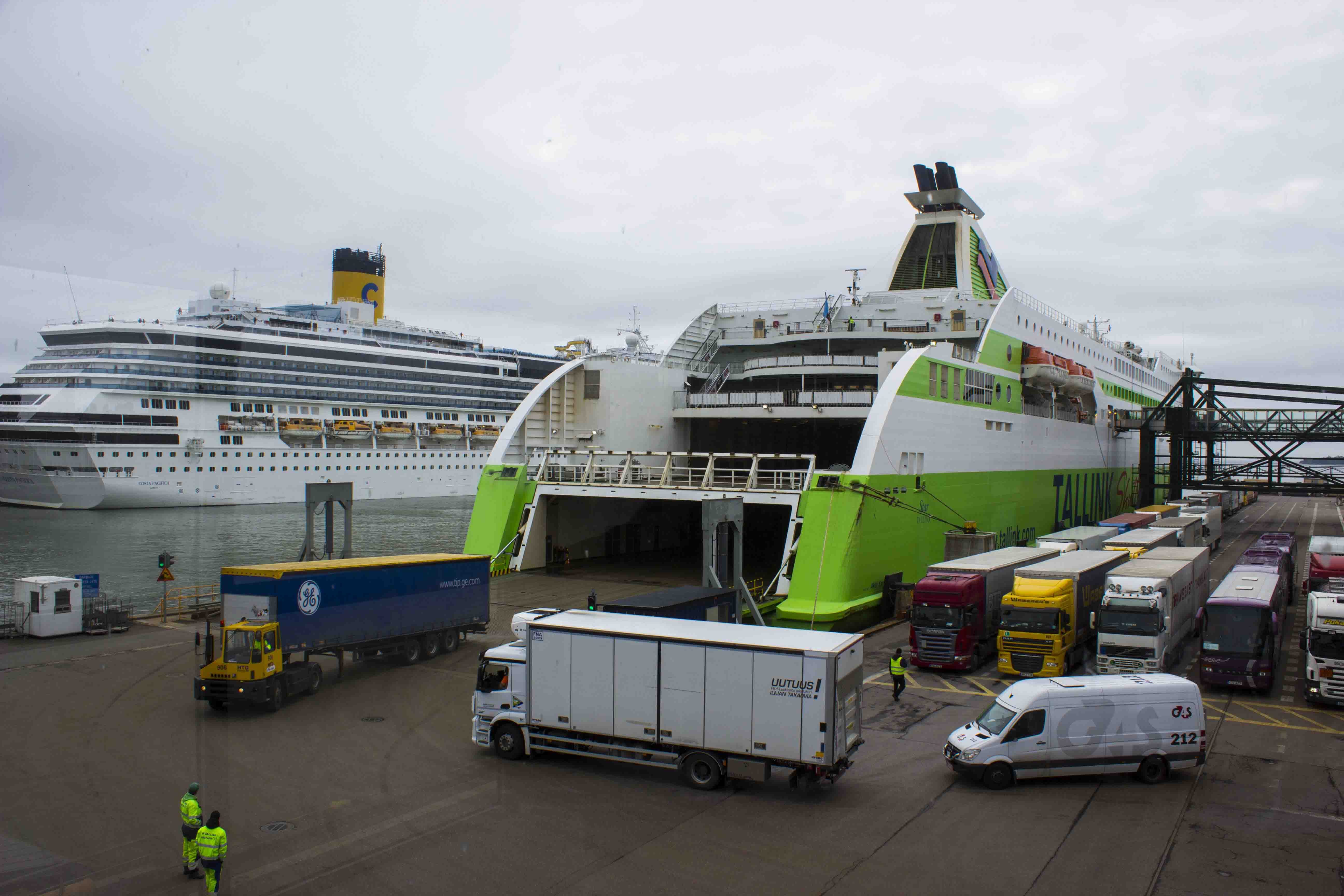 The Finnish – Estonian border is very busy. I couldn't believe my eyes when I saw a lot of passengers trailing carts filled to the top with alcohol. Some of them decided to start the party before crossing so our journey elapsed in a cheery way. On the contrary to our playful friends, we started our sightseeing fresh and sober. Senate Square with the Lutheran Cathedral – Tuomiokirkko, located at the top of monumental stairs, is the central point of this capital.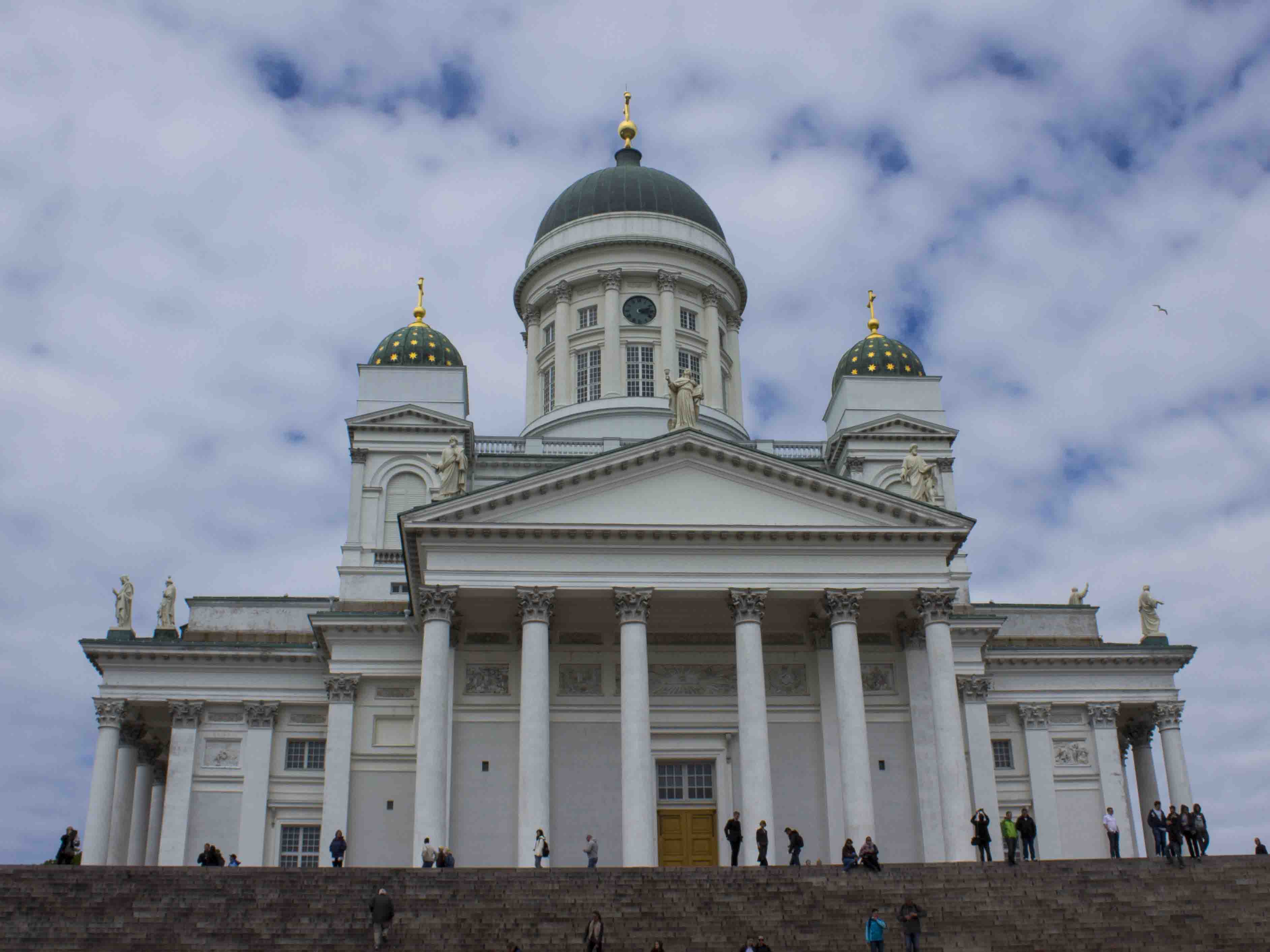 There's also a monument of Tsar Alexander II who validate Finnish language in common with Russian.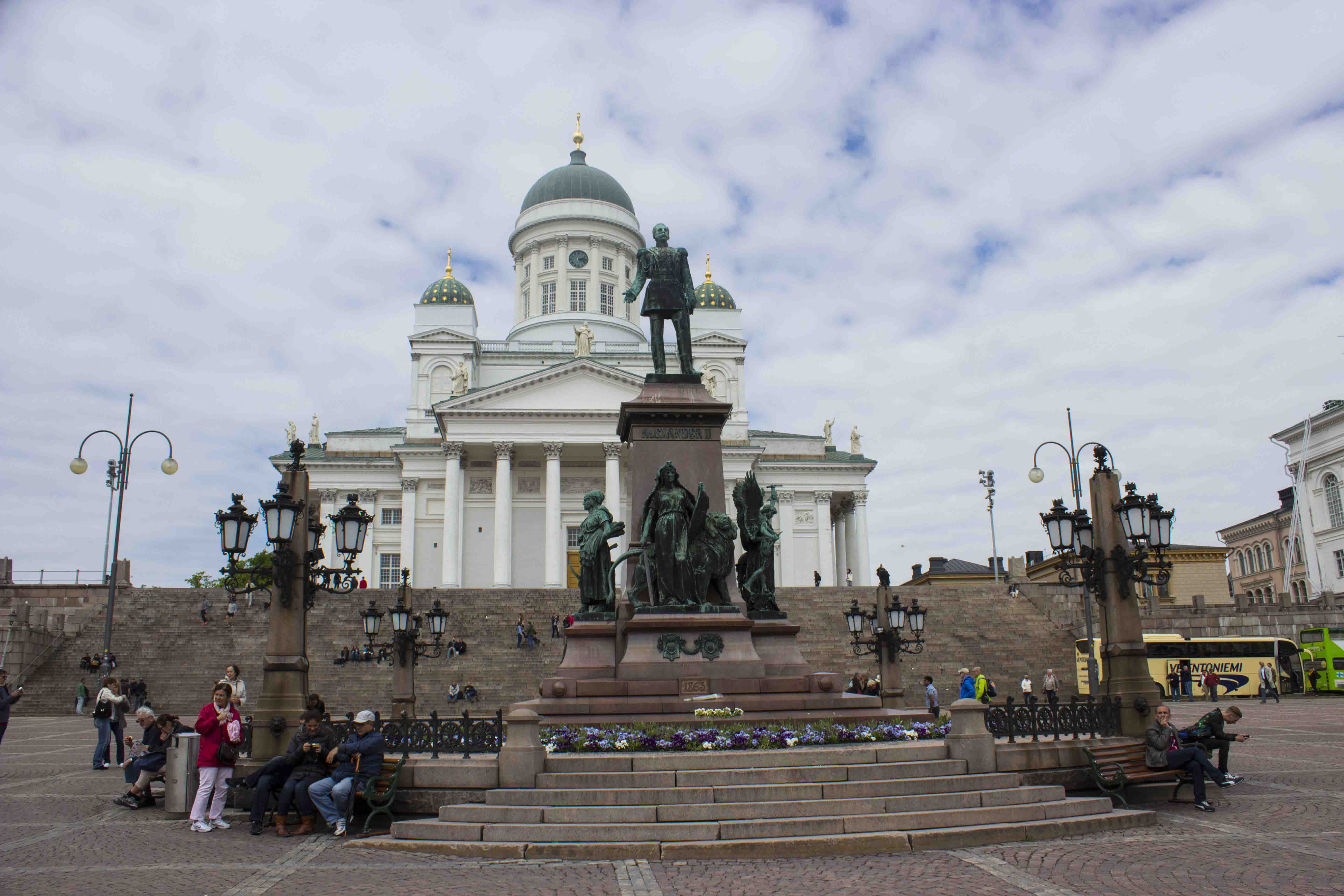 Mandatory point is famous market – Kauppatori, also called fish marketplace.
Here you can buy fresh fish sold form cutters and typical Finnish souvenirs such as: woolen clothes, sheath knives or leather slippers. However the food is the main attraction there.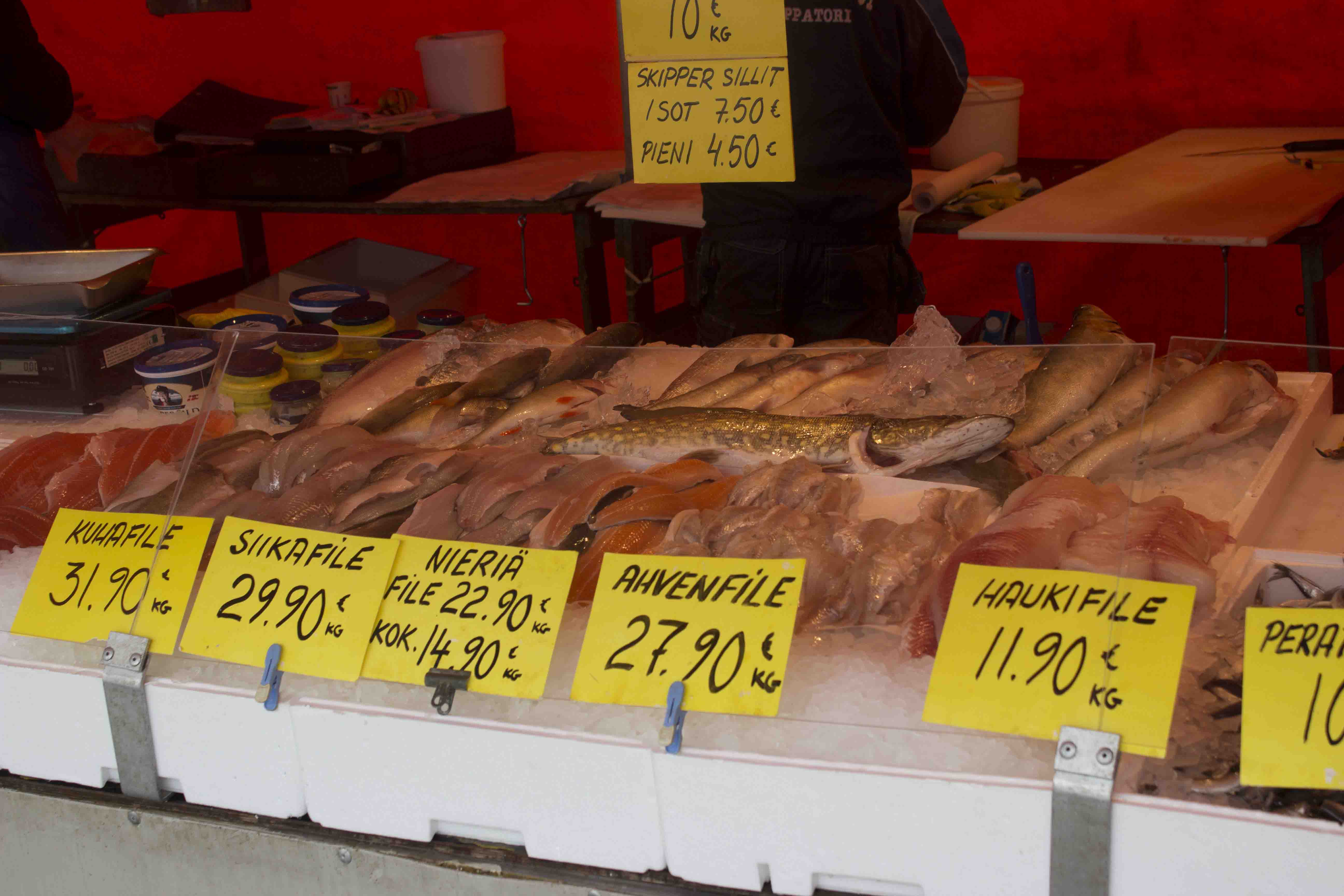 Besides salmon sandwiches, herrings or sardines, we can buy there reindeer meat served as meatballs with potatoes and vegetables or even reindeer tongue – popular local delicacy.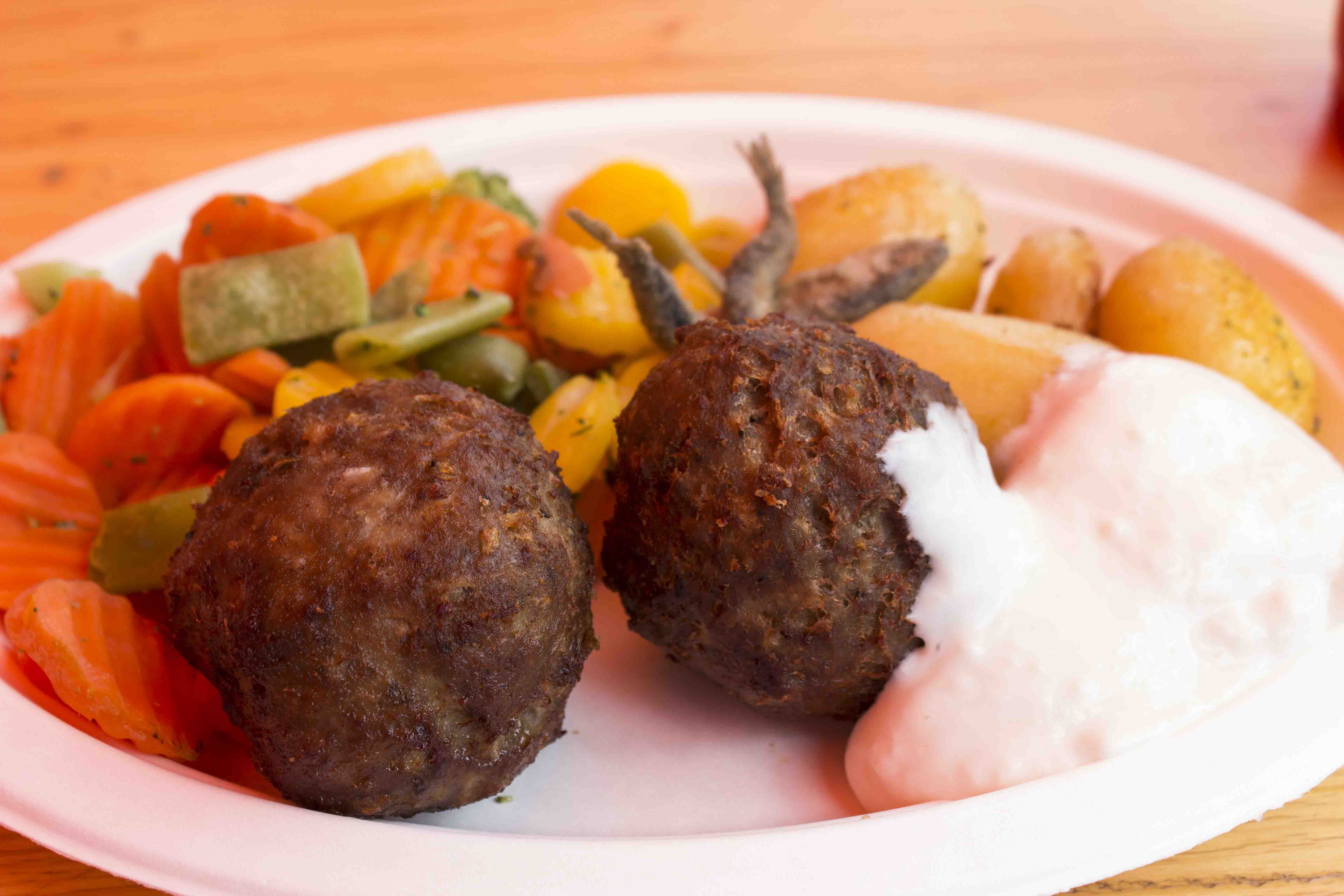 There are also jams and juices made of sea buckthorn, called Russian pineapple. In view of its medicinal properties it's widely cultivated in Finland. Close to the market, there are: Town Hall, Presidential Palace, harbor and the main orthodox church in Finland– Uspenski Cathedral.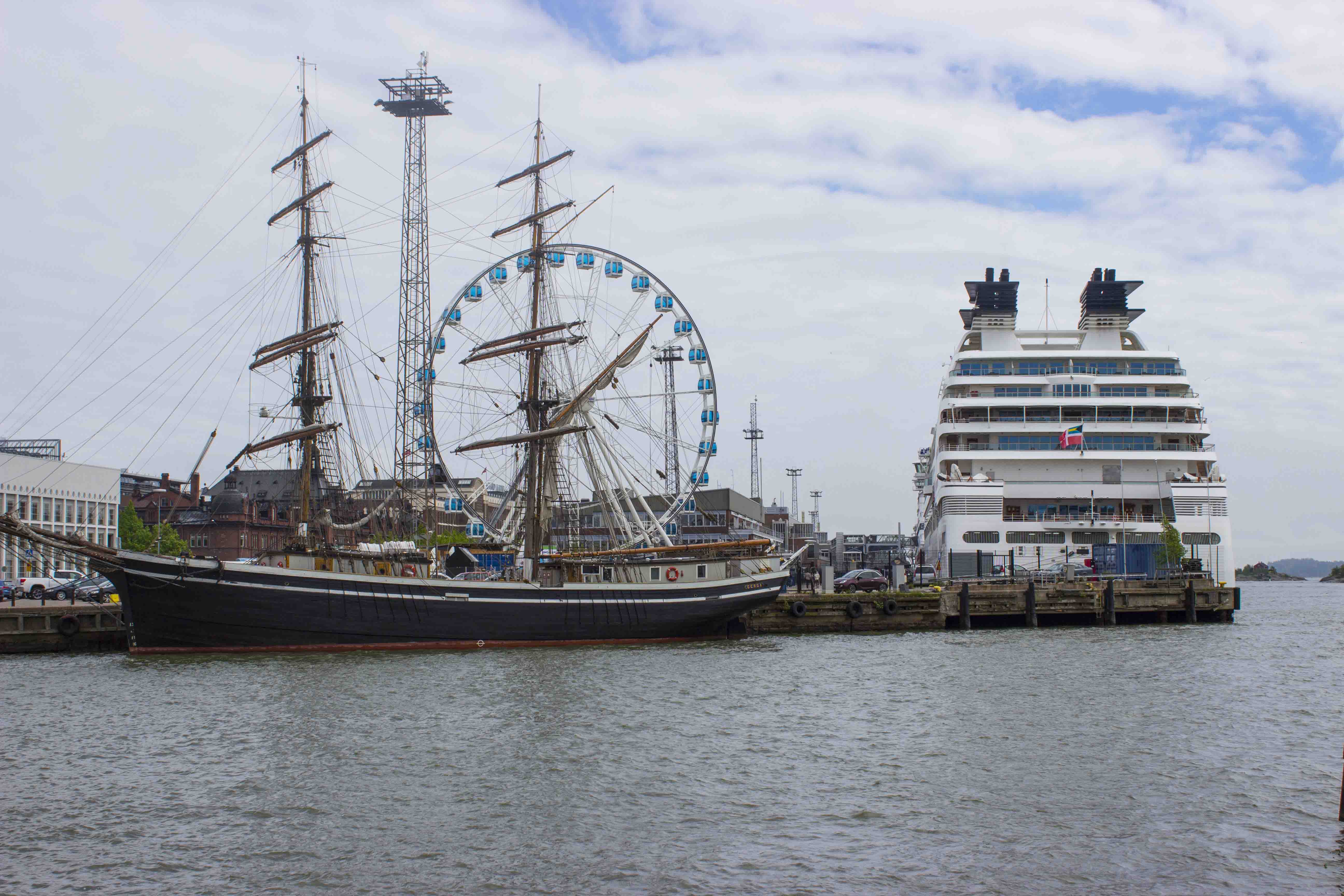 Kauppatori is connected with famous boulevard called Esplanade where prestigious hotels, restaurants and cafes are located on two lanes separated by a park.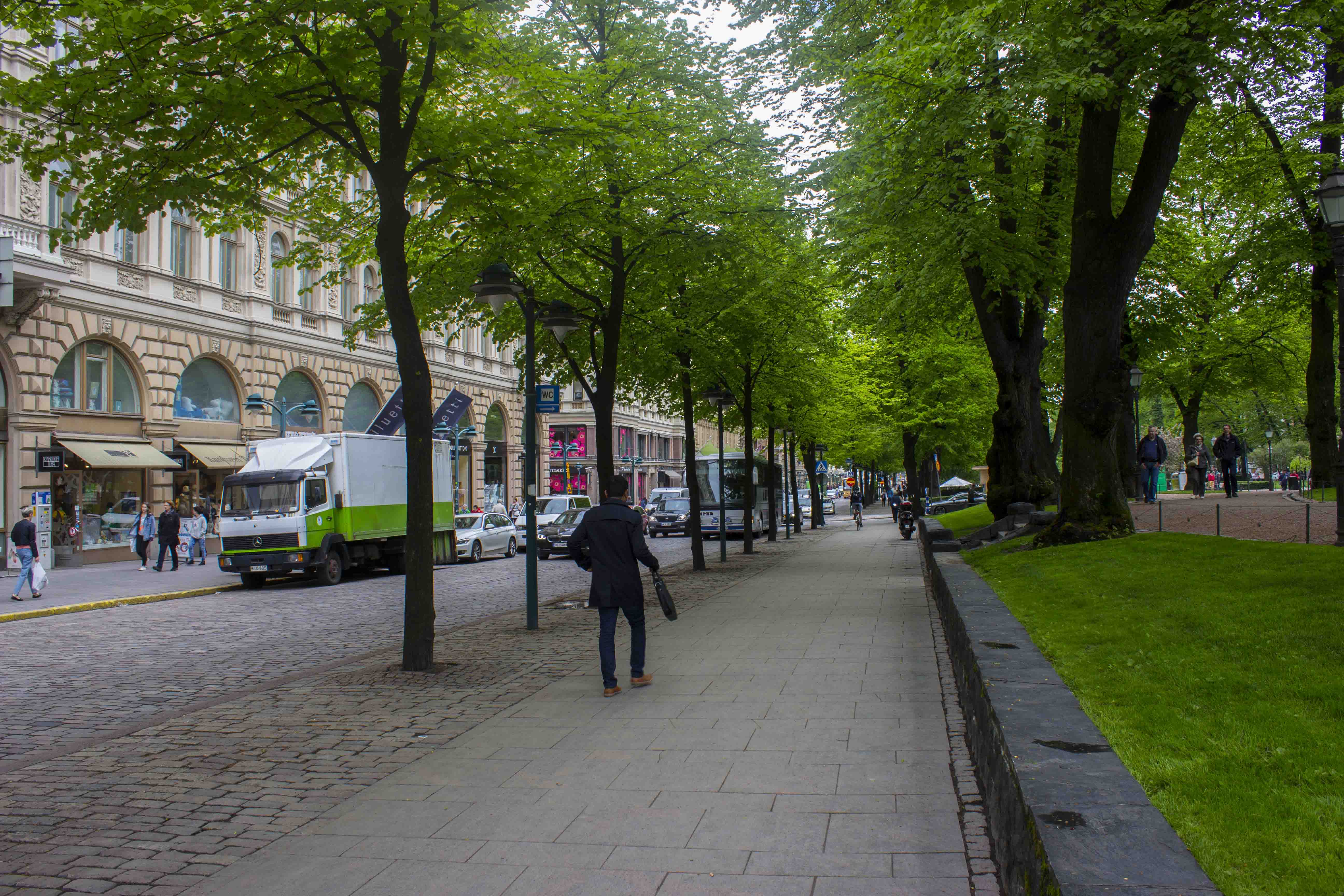 With the population of 600 thousands residents, Helsinki almost sinks in greenery. It differs from other European capitals in view of its optimistic, calm and relaxing atmosphere. Apparently residents suffered from the shortage of this idyll because they decided to build Chapel of Silence (called Kamppi Chapel of Silence) in the city center.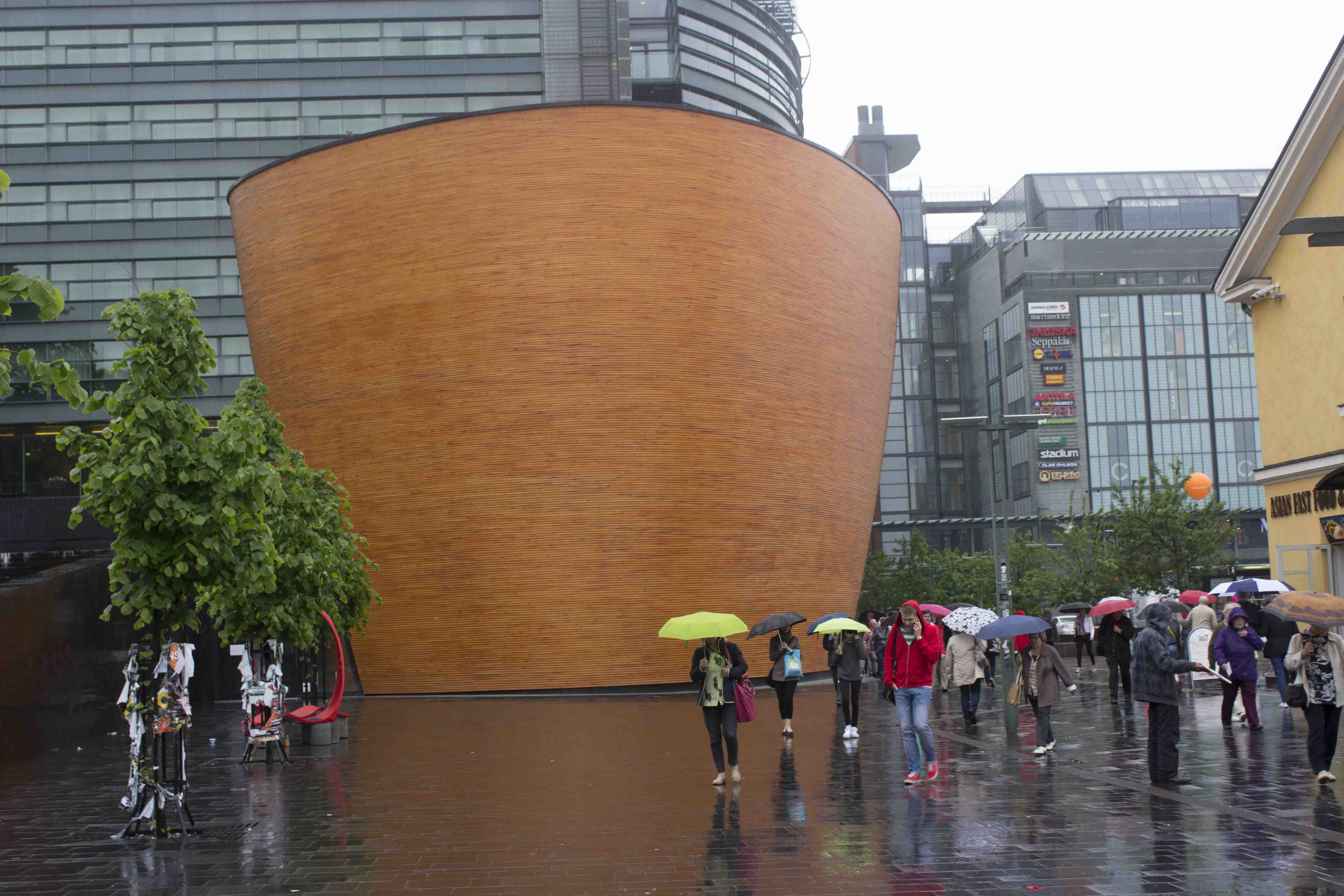 Chapel is ecumenical so everyone can rest here from the "noisy" city, regardless of the faith. I was scared to breathe inside this stark building in view of its absolute silence.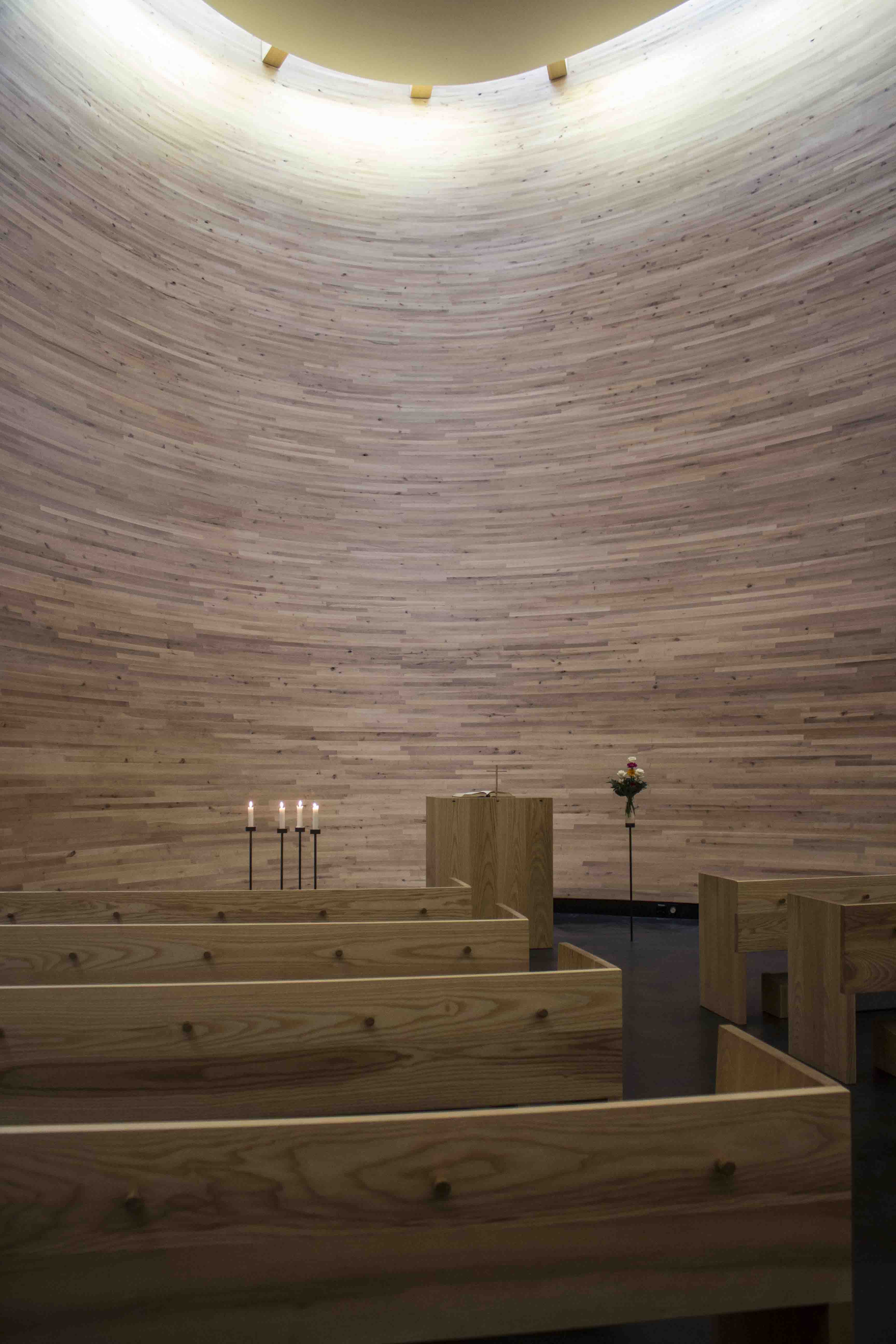 Another interesting sacral building is a rock church – Temppeliaukion Kirkko. Don't be misled by its inconspicuous look, resembling a bunker because inside you can find beautiful, atmospheric place. Its walls were forged from solid granite rock. Amazing pastel colors go with cupola built from glass panels and coiled copper wire.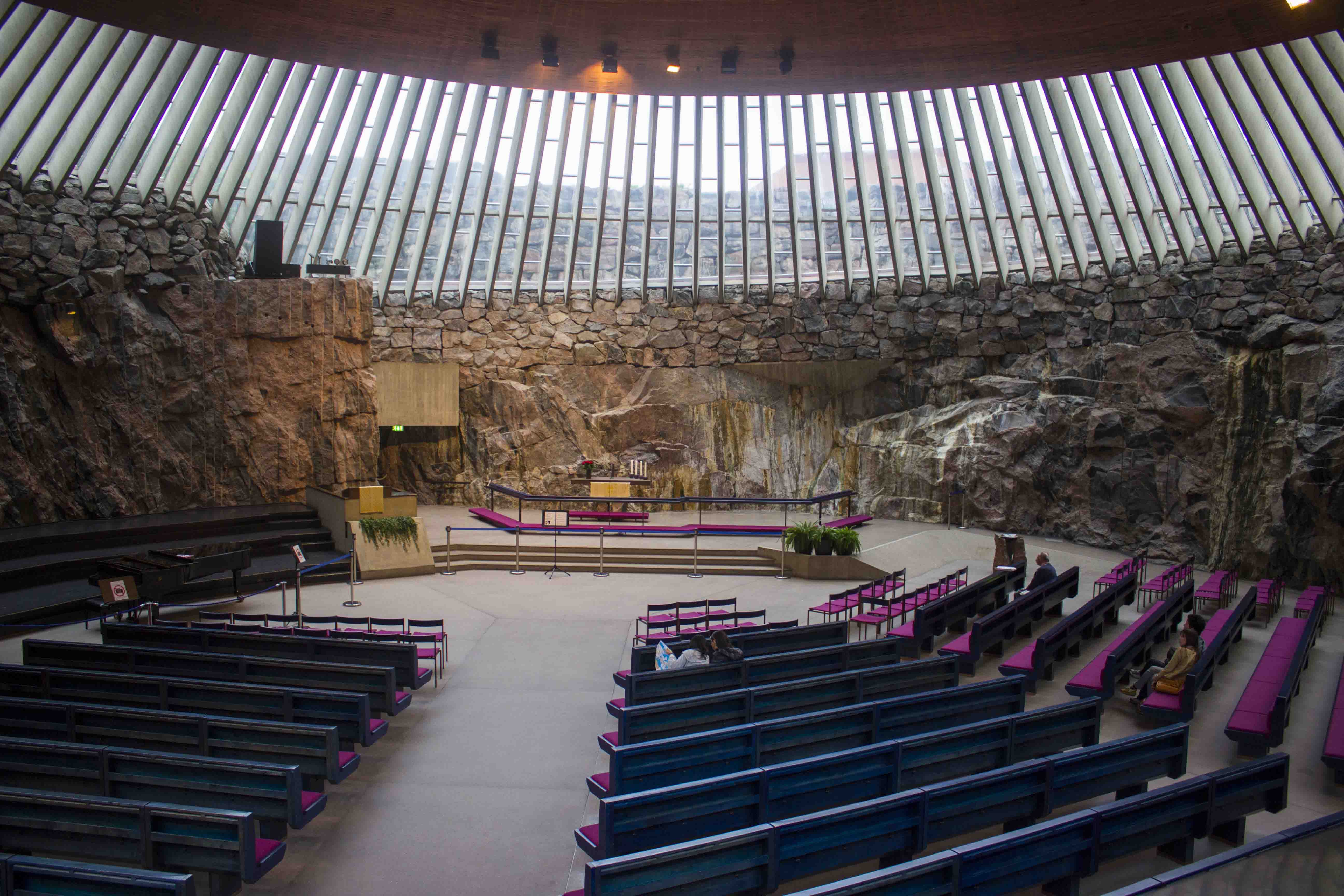 The interior is minimalist in a traditional Finnish way. Inside you can find only: stone altar, organ, pews and candles. This building has a perfect acoustics so there are often organized classical music concerts.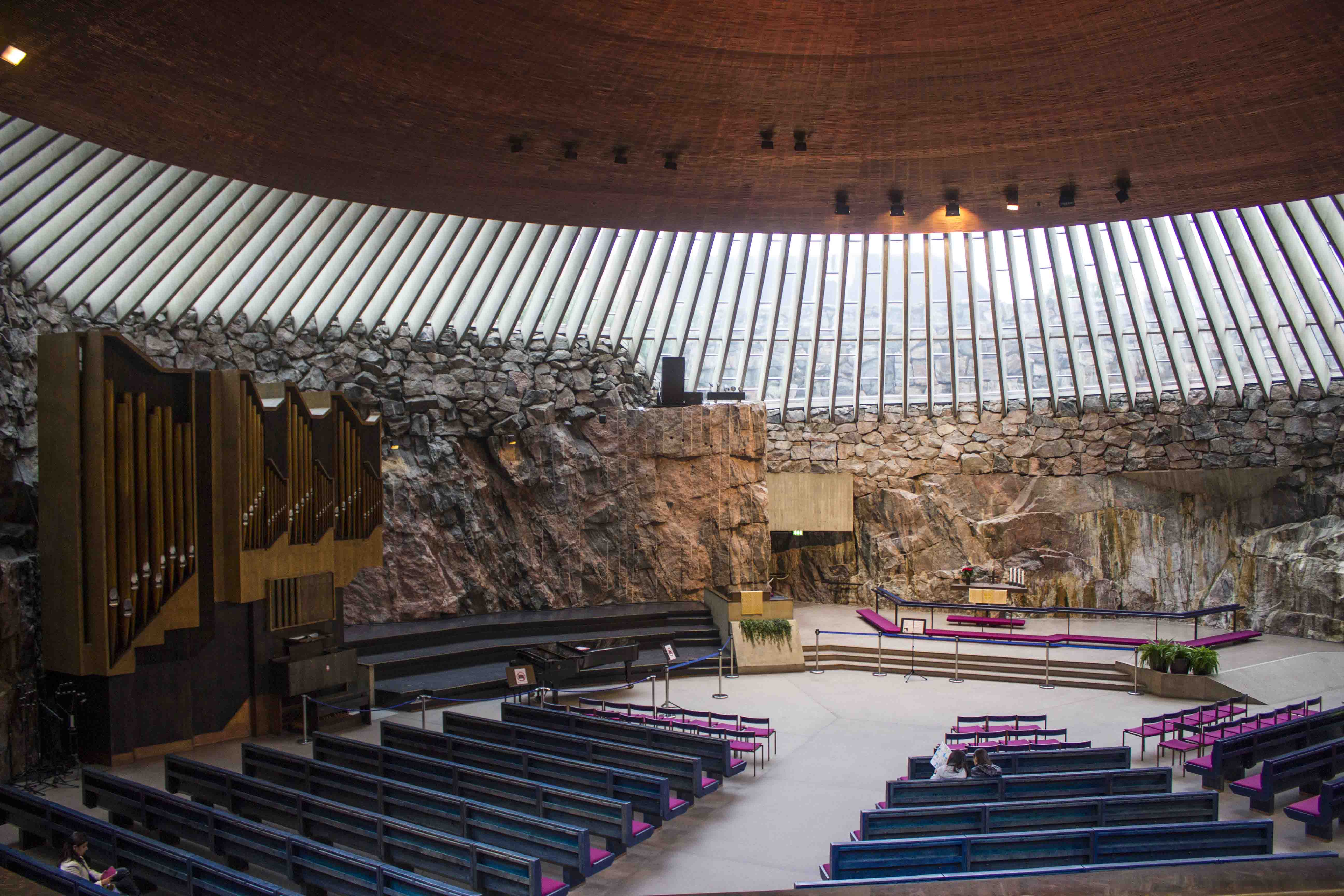 Maybe Helsinki is a small city in comparison to other European capitals but this place is for sure an interesting alternative. Finnish minimalism "sinking" in the greenery sea, interesting city topography and amiable atmosphere make this city an ideal place to rest.