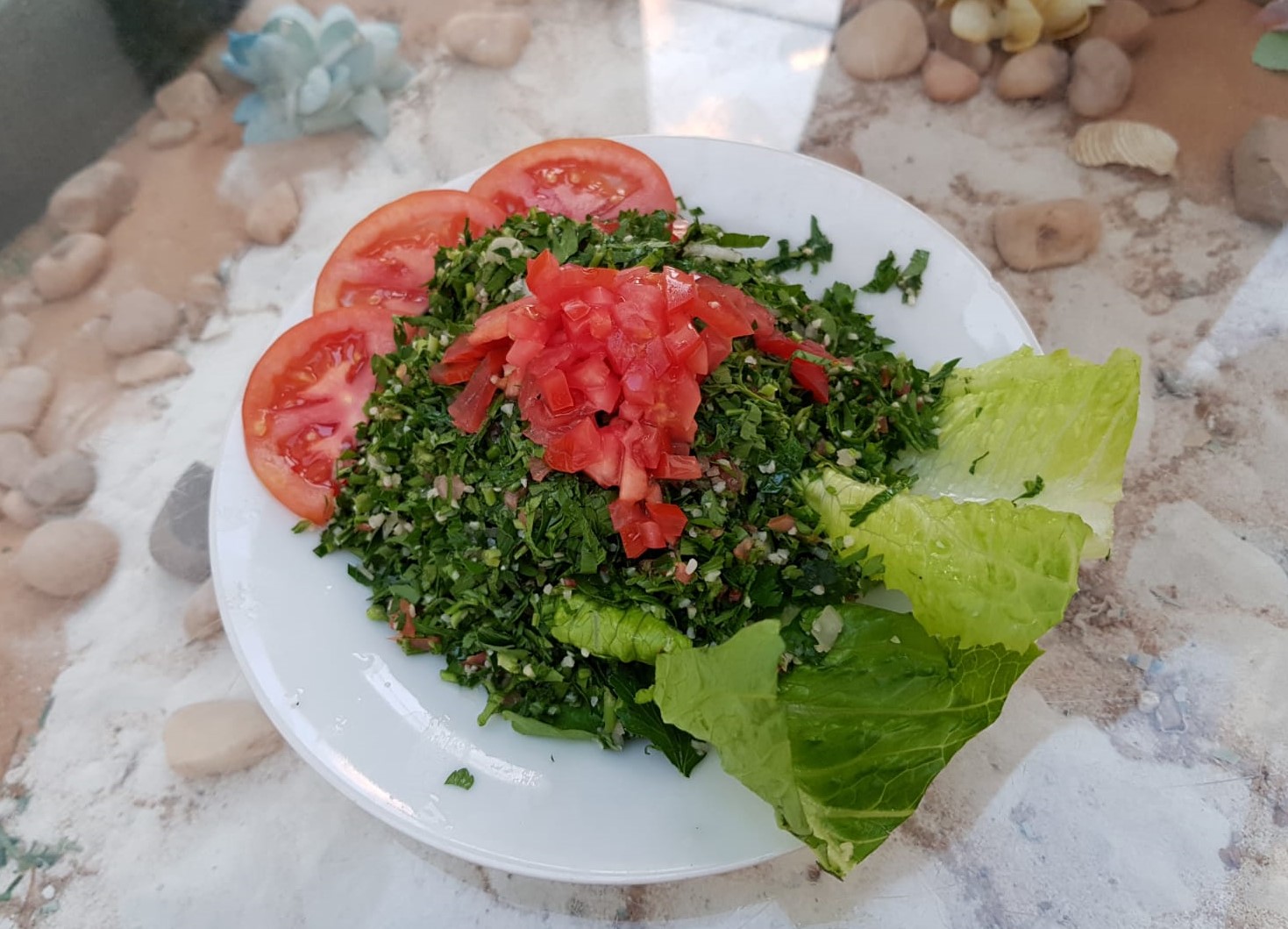 Jordanian cuisine belongs to Levantine cuisine which is characteristic to countries like: Lebanon, Palestine and Syria. In addition, Turkish influences can be seen in the traditional way of preparing Jordanian dishes. In a word Jordan is an interesting place on the culinary map of the world!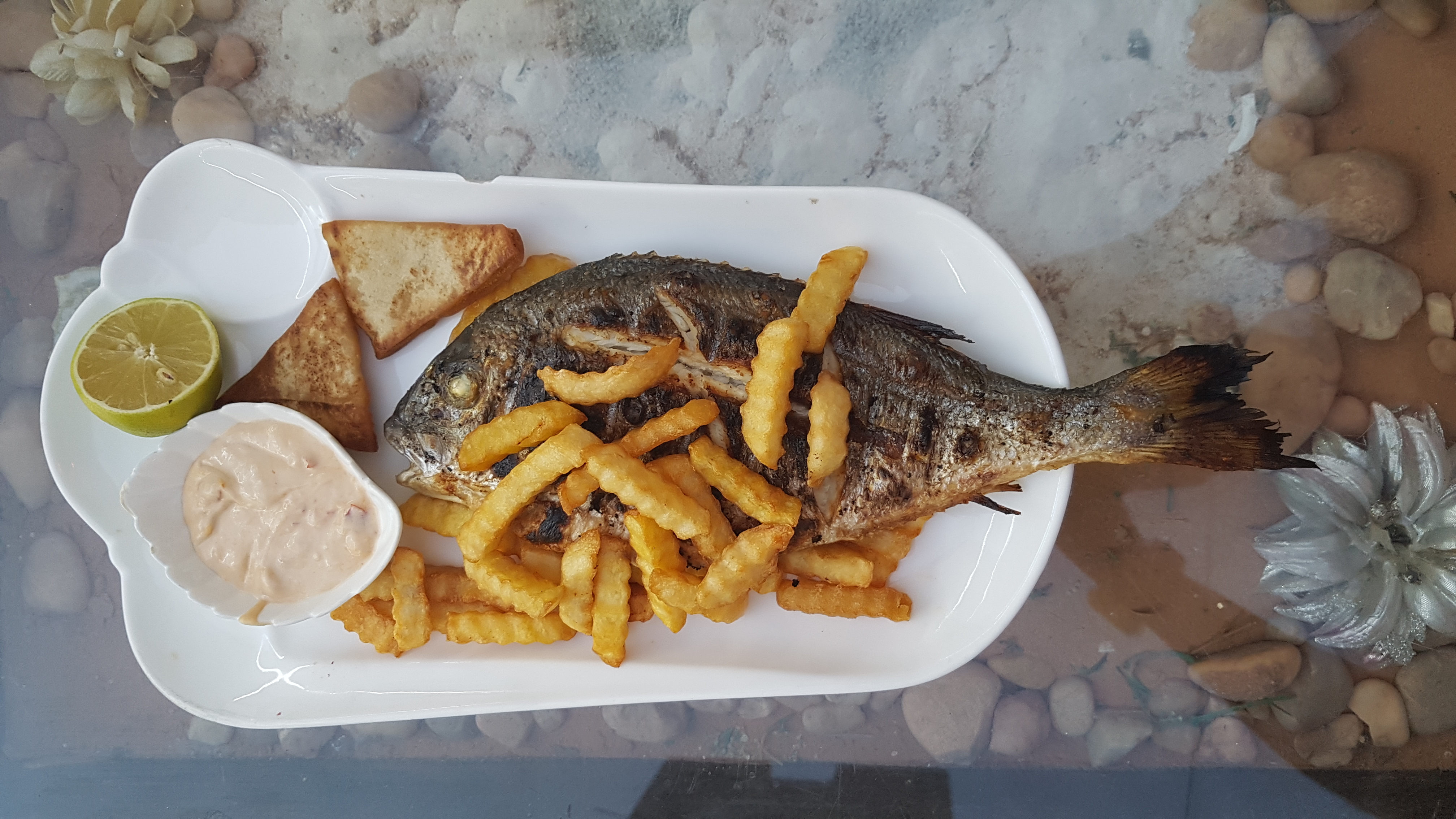 Traditional breakfast is very nutritious and consists mainly of hummus (chickpea paste with lemon and garlic), excellent white cheese of cream consistency, called labaneh, ful madames – paste made from fava bean with cumin, chili and lemon, as well as eggs and excellent halva.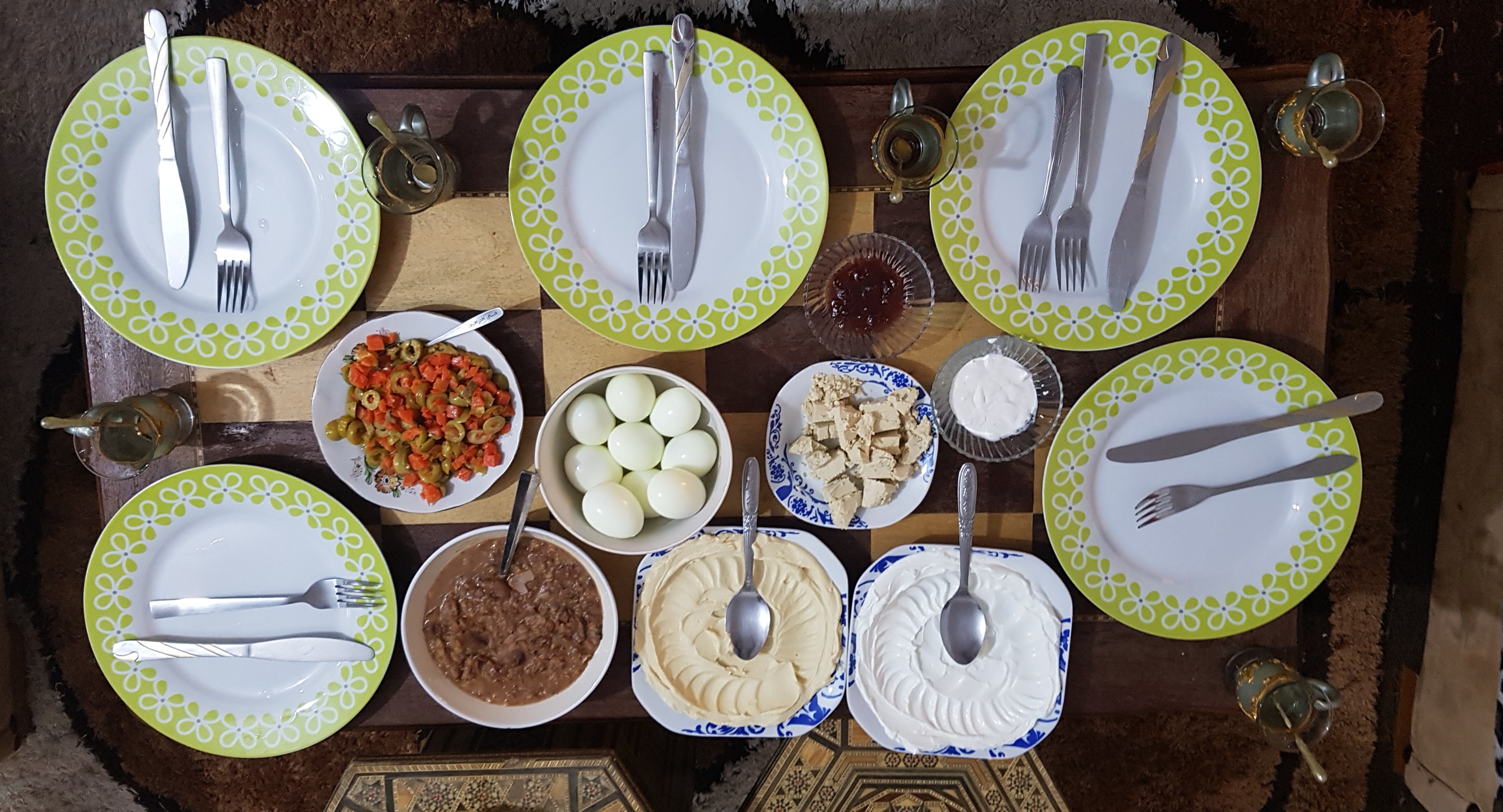 What's more interesting,  no matter what time of day is on the table there're always pickled vegetables, usually olives and carrots, but you can also find cucumbers, radish or cauliflower. It's without doubt that this snack is a culinary hit in this country.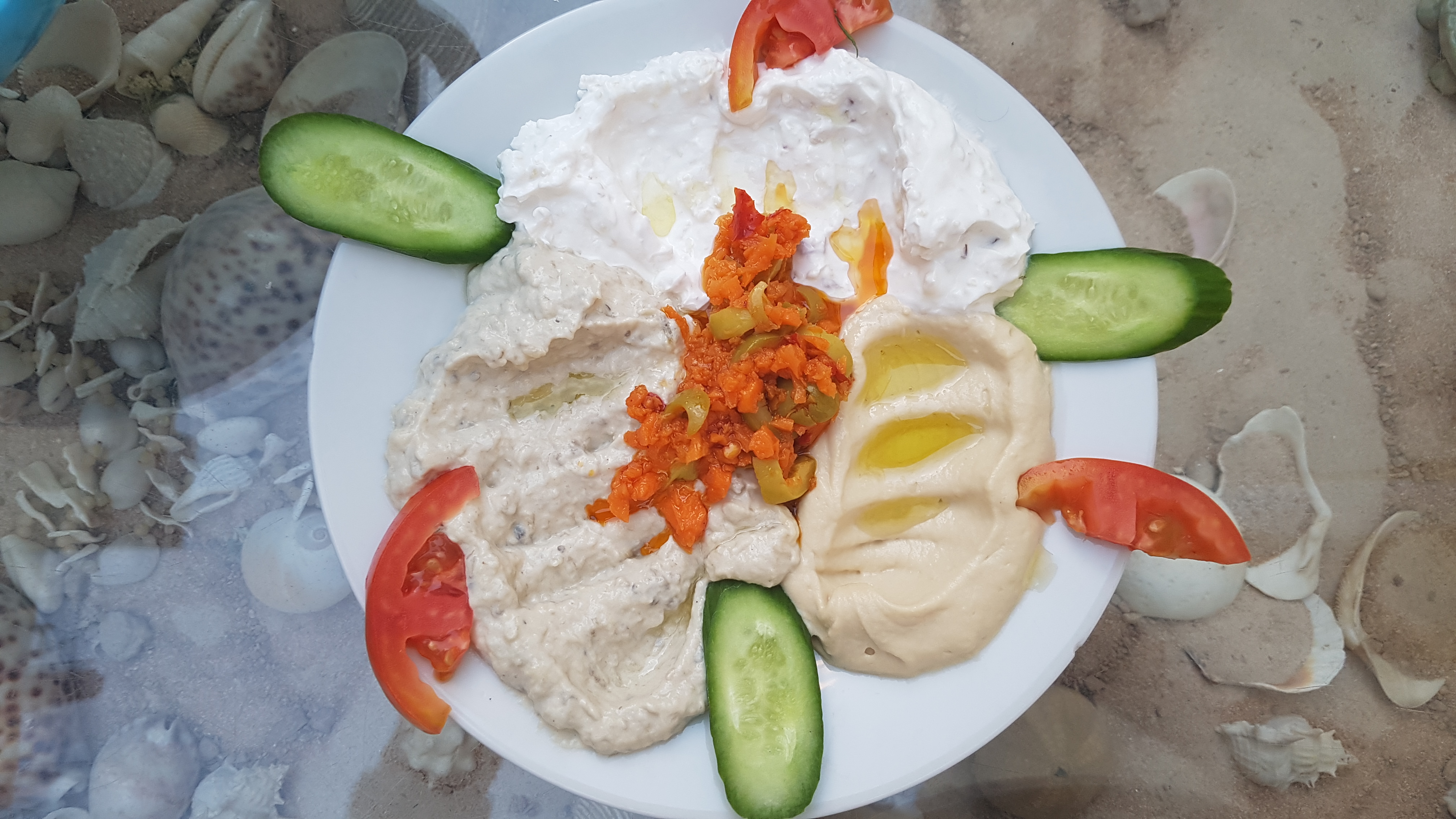 Jordan is one of the largest olive producers in the world. Great olives can be purchased on many stands, however personally I do not recommend the vinegar version. The main meal begins with an appetizer, here called mezze. Of course, there's excellent hummus among the appetizers. In addition, various types of cheeses, paste and salads are also served.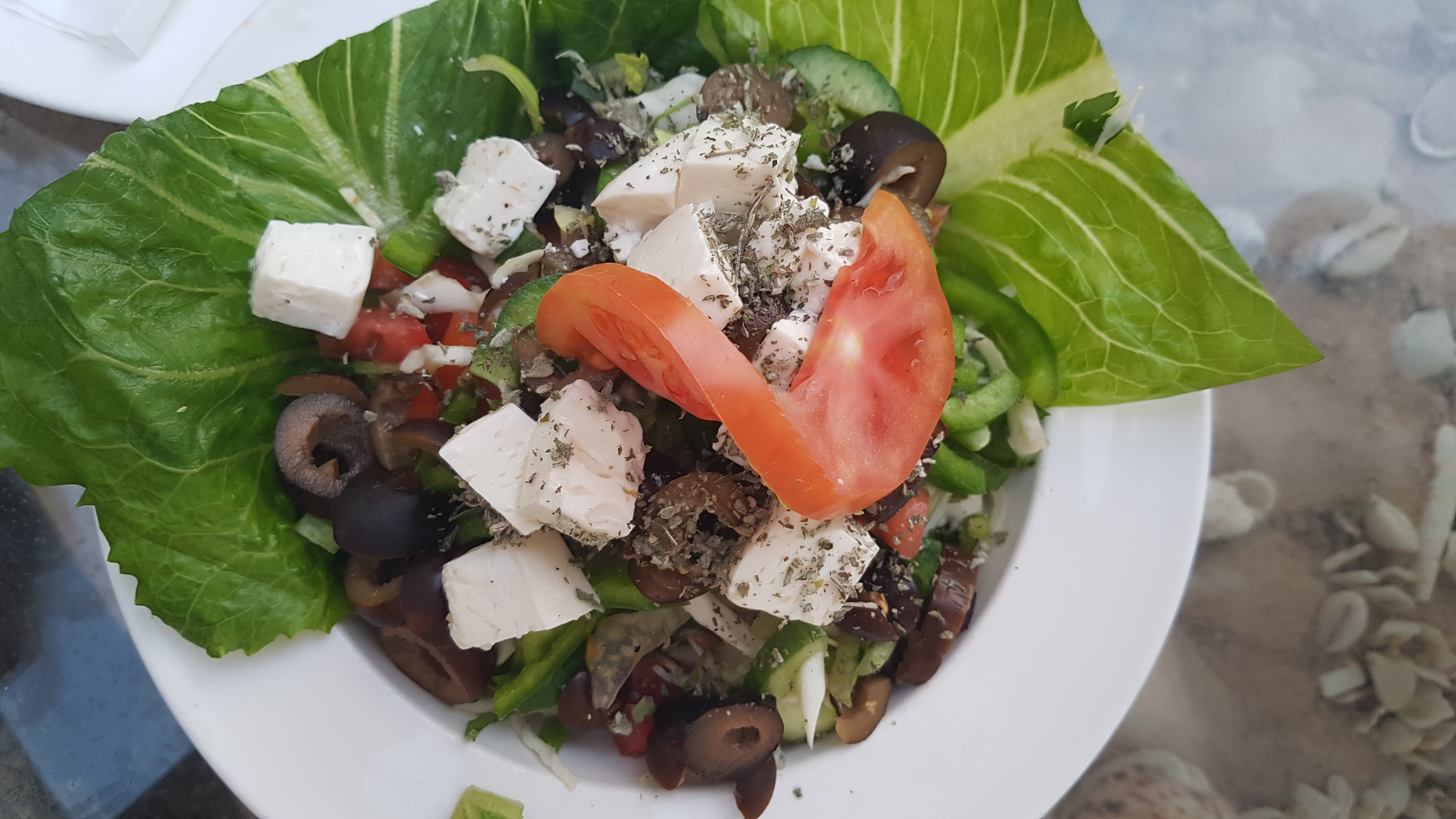 Jordanian cuisine offers a wide variety of dishes among which you can list:
– kofte – perfectly seasoned meatballs, which may be served in tomato or sesame sauce,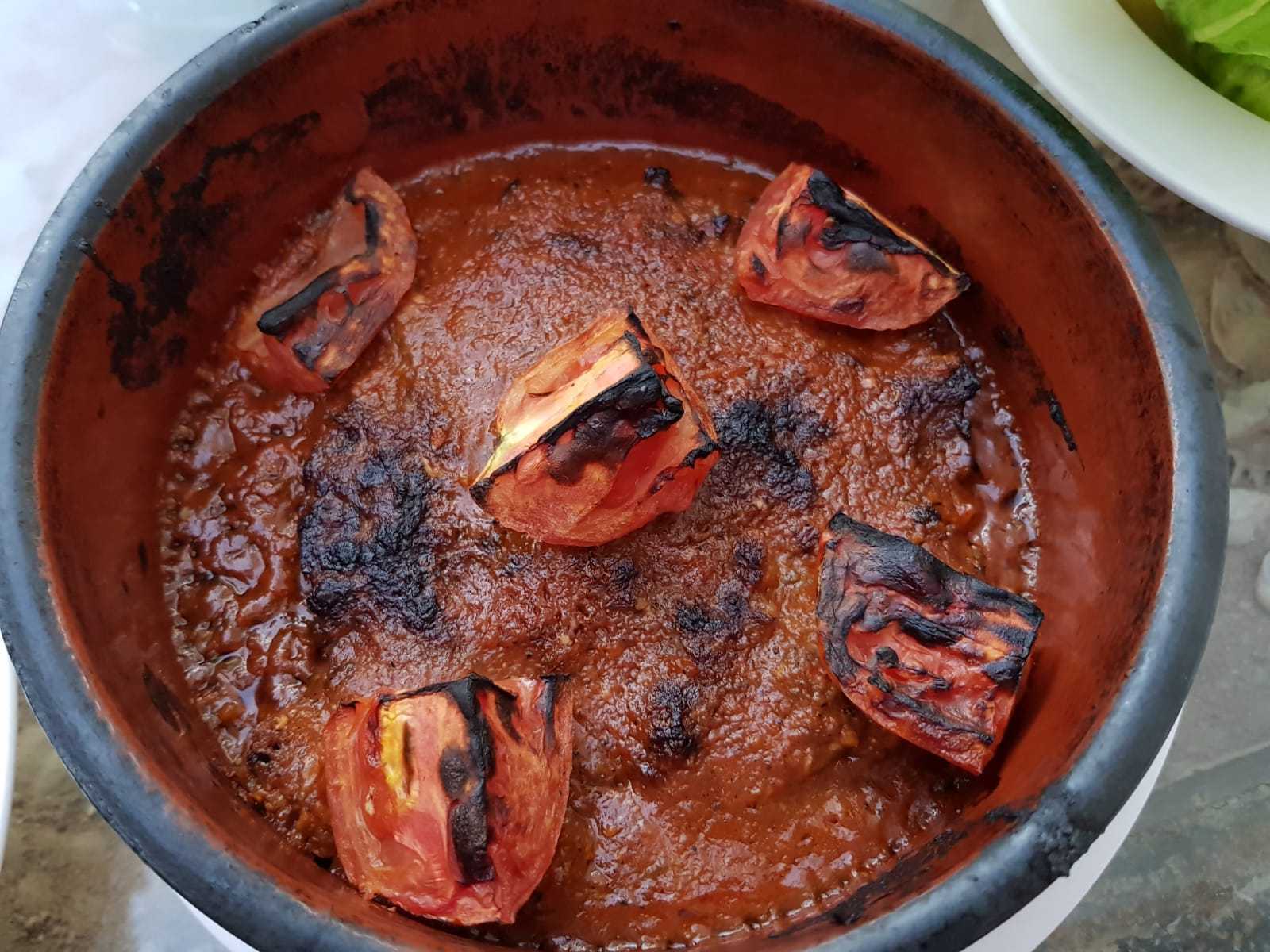 – kebabs,
– zarb – so-called Bedouin BBQ,
– dolma – vine leaves stuffed with meat and rice,
– baked meat in dough,
– falafels.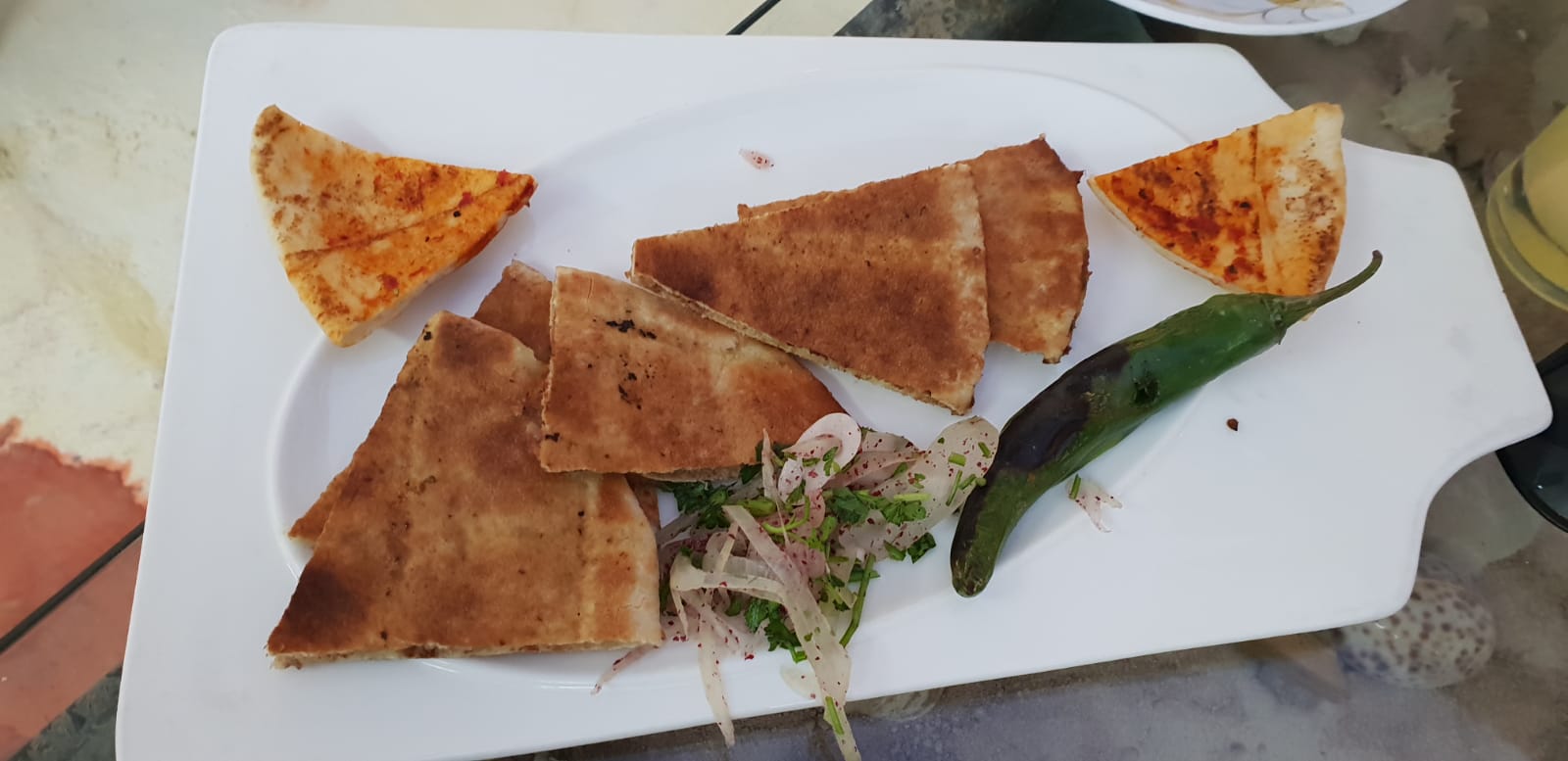 Being in Aqaba it's also worth to try local fresh fish and seafood. I recommend sayadiya – grilled fish served with rice, the best you can eat in Syrian Palace Restaurant. 
The main course goes with variety of salads. Olives, tomatoes, cucumbers, lettuce and eggplants are common ingredients. One of the most interesting dishes in the Lebanese menu is known as Lebanese salad – tabbouleh, which includes tomatoes, bulgur or couscous, parsley, mint, garlic, lemon juice and olive oil.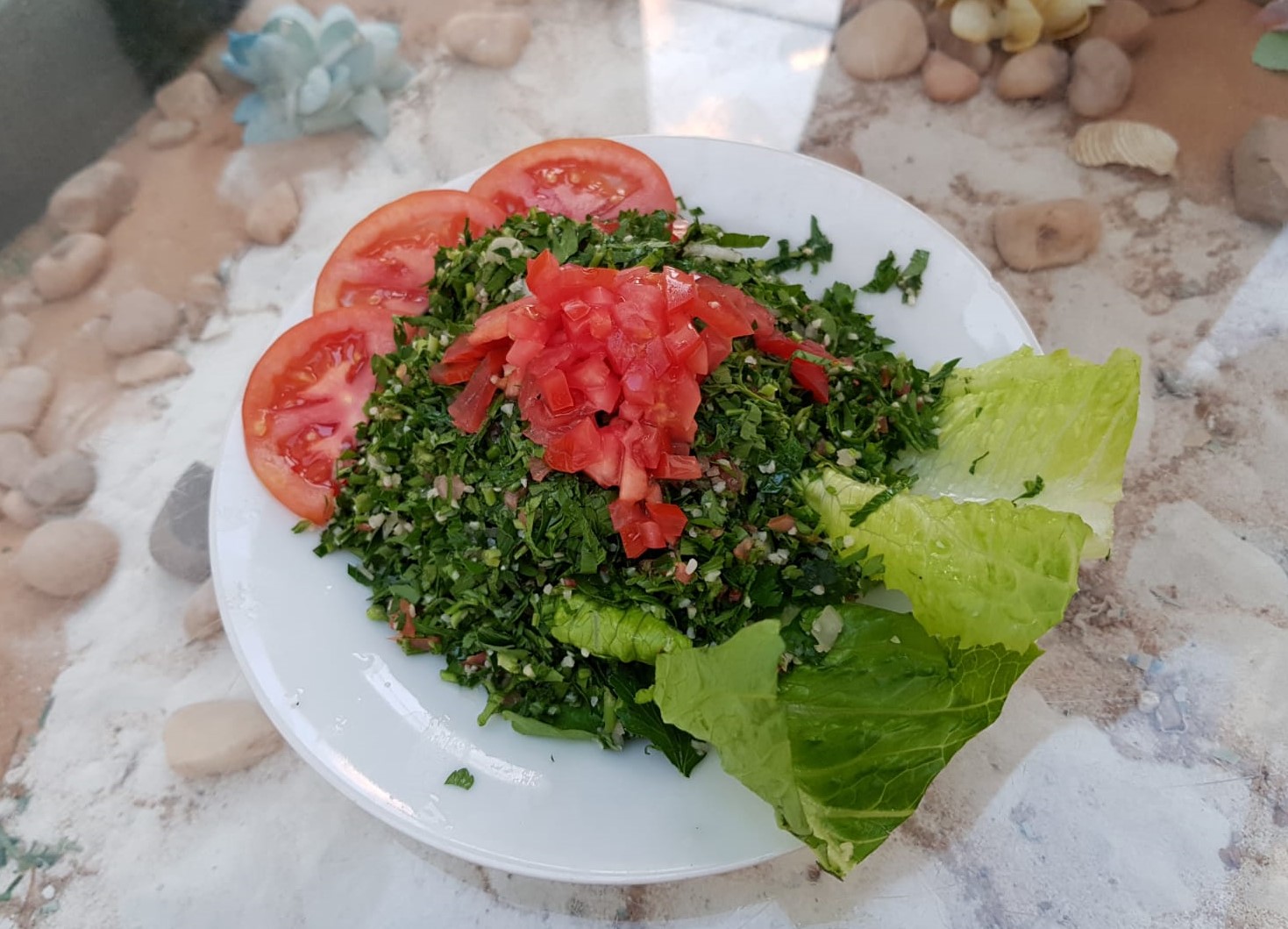 The basis of every meal in Jordan is bread, most commonly known as pita. An interesting type of bread is Bedouin abud – it's covered with ash after baking in fireplace. Another is taboon – thin bread made in a traditional oven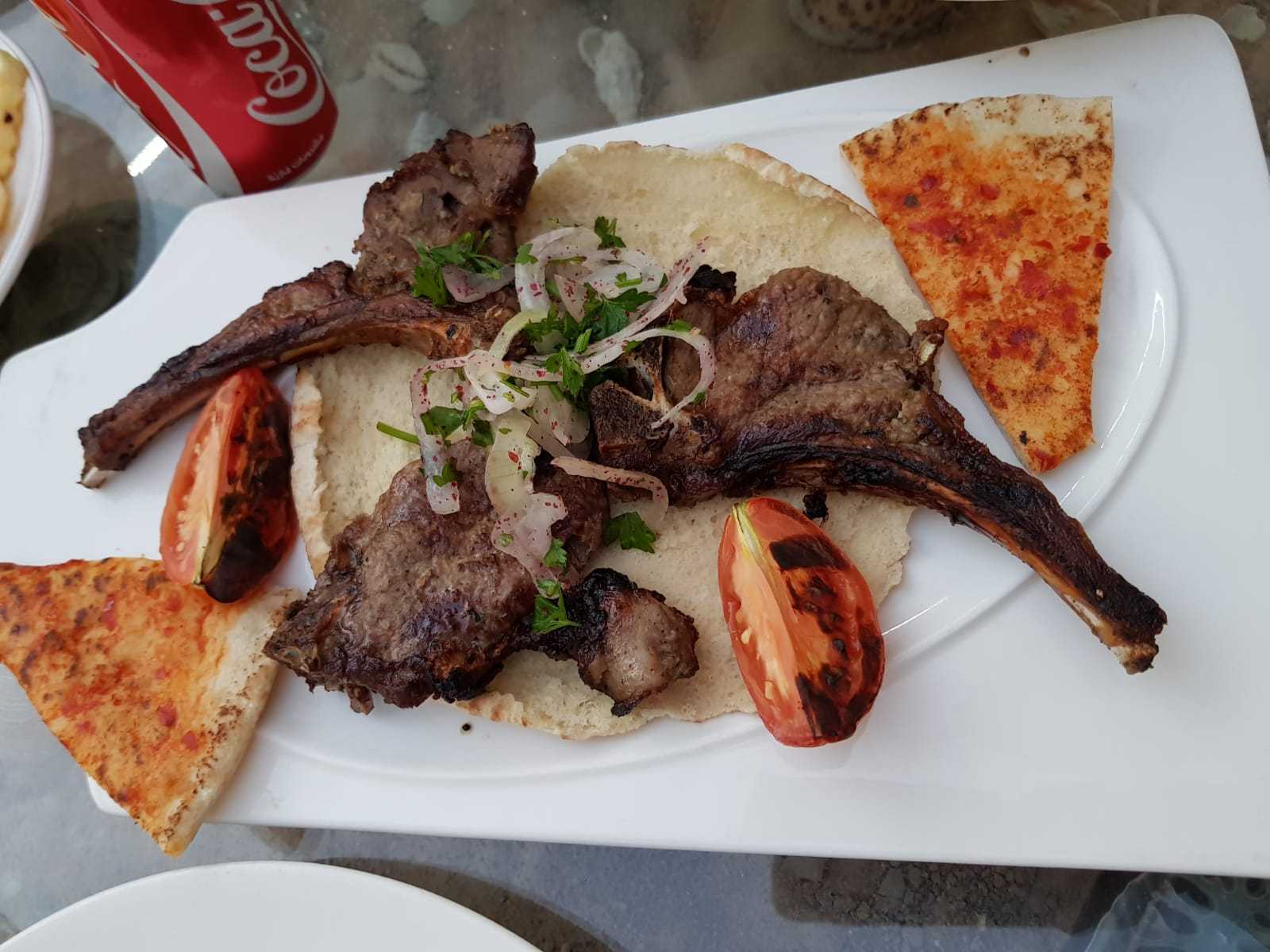 For dessert, baklava and halva are served.
Very popular delicacy is kunafa – honey-soaked cake with a filling of cheese similar to mozzarella. Personally, I didn't like the connection of these ingredients. A tasty souvenir from the trip can be butter sesame cookies with honey and pistachios, called Barazek.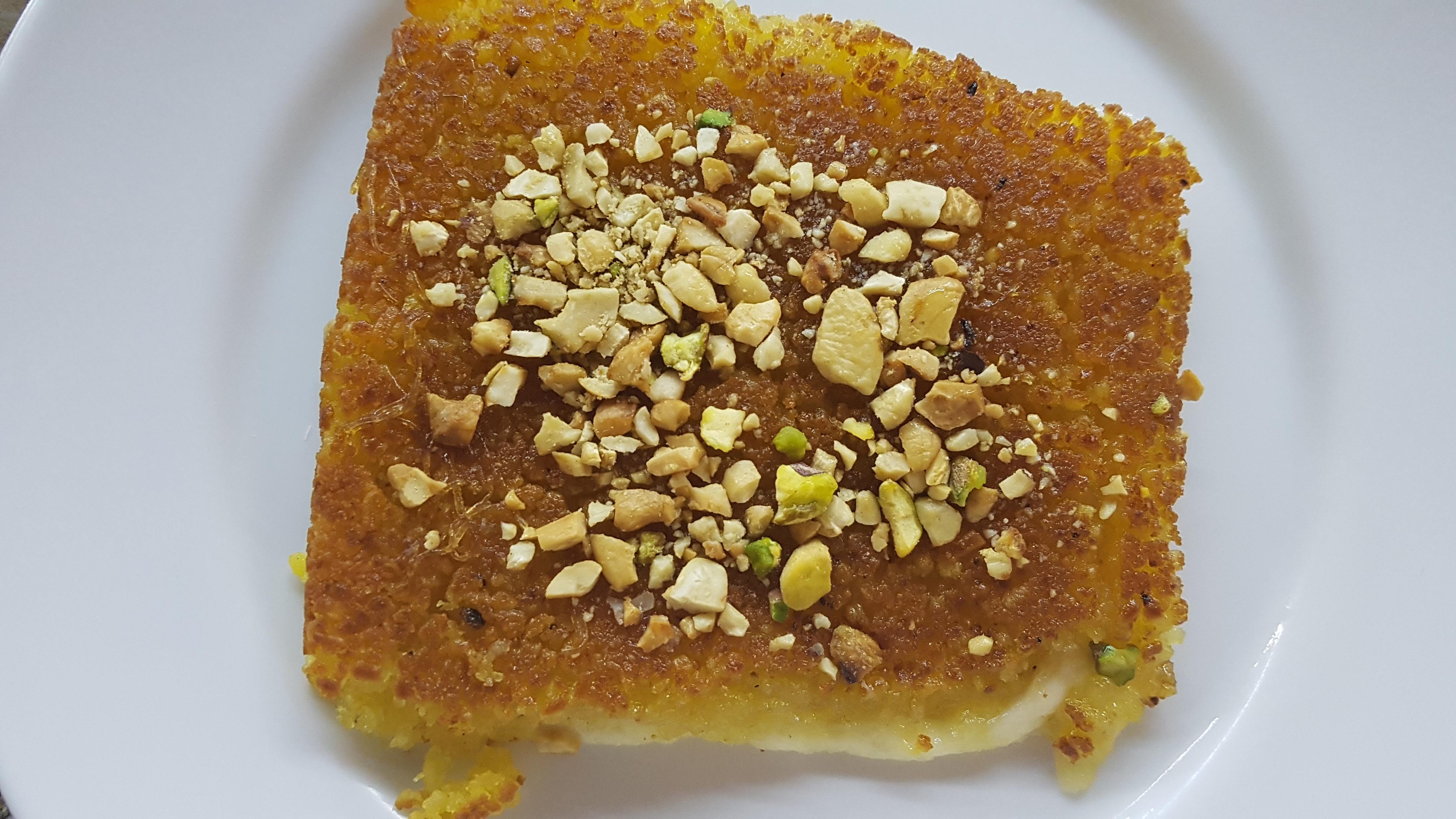 The main beverage in Jordan is tea, usually served black with mint (na'na) or sage (meramiyyeh), which is actually black tea with added sage. Although I am not an admirer of herbal teas, I honestly admit that the taste of this tea was so distinctive and tasty that I will always associate it with Jordan. Very popular is coffee. In addition to famous coffee in Turkish, you can taste Bedouin coffee with added cardamom.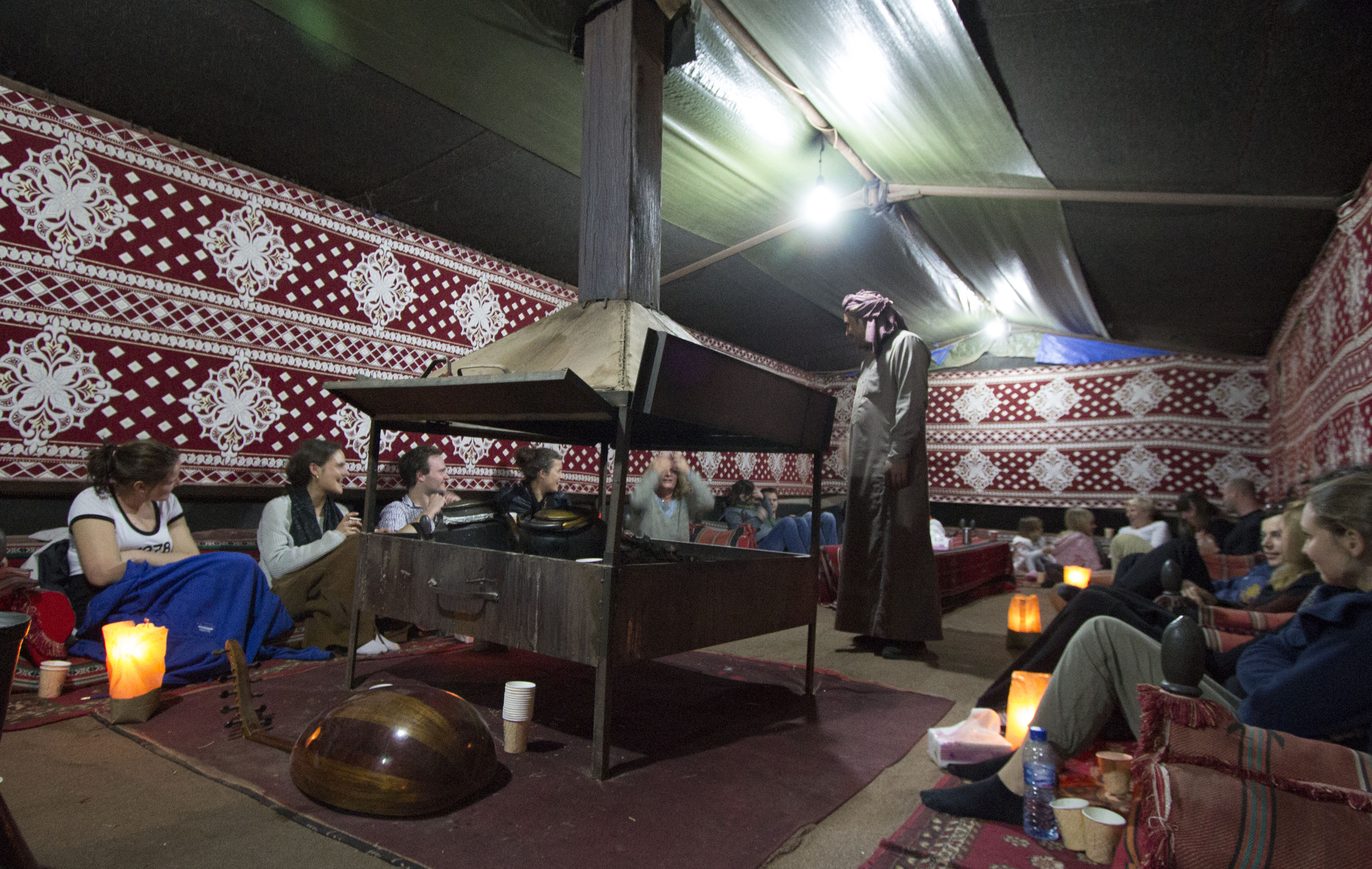 Although Jordan is a Muslim country, there's no prohibition. Alcohol is available, but only in a few stores and costs quite a lot, so the best solution is to buy it in duty – free.
Want to know more? Check out the other posts:
-Jordan how to organise a trip
– Jordan – seven worders