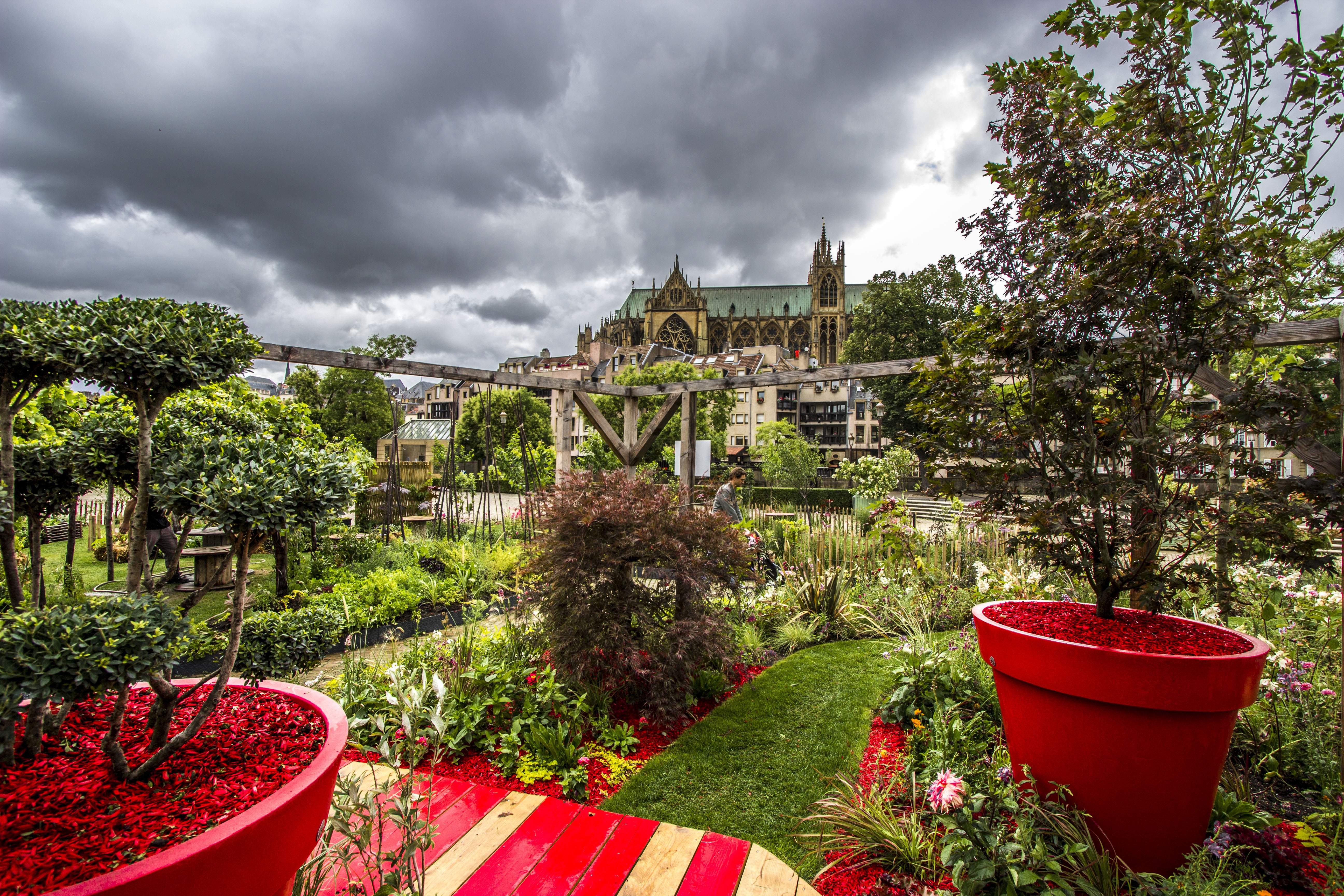 Metz – the city of mirabelles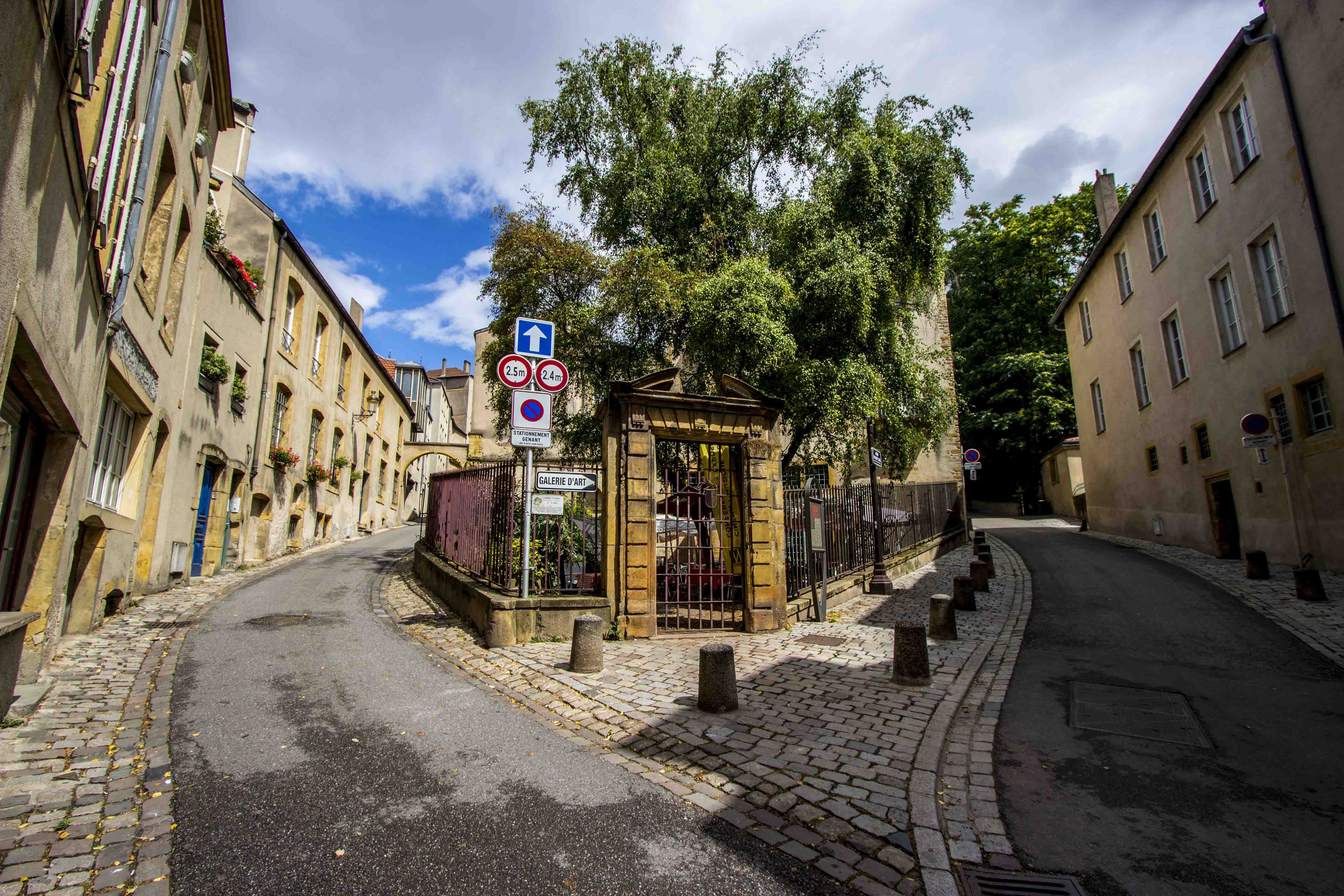 Metz, the capital of Lorraine is located in the northeastern France on the banks of the Moselle and Seille rivers, around 43 kilometers from famous Schengen.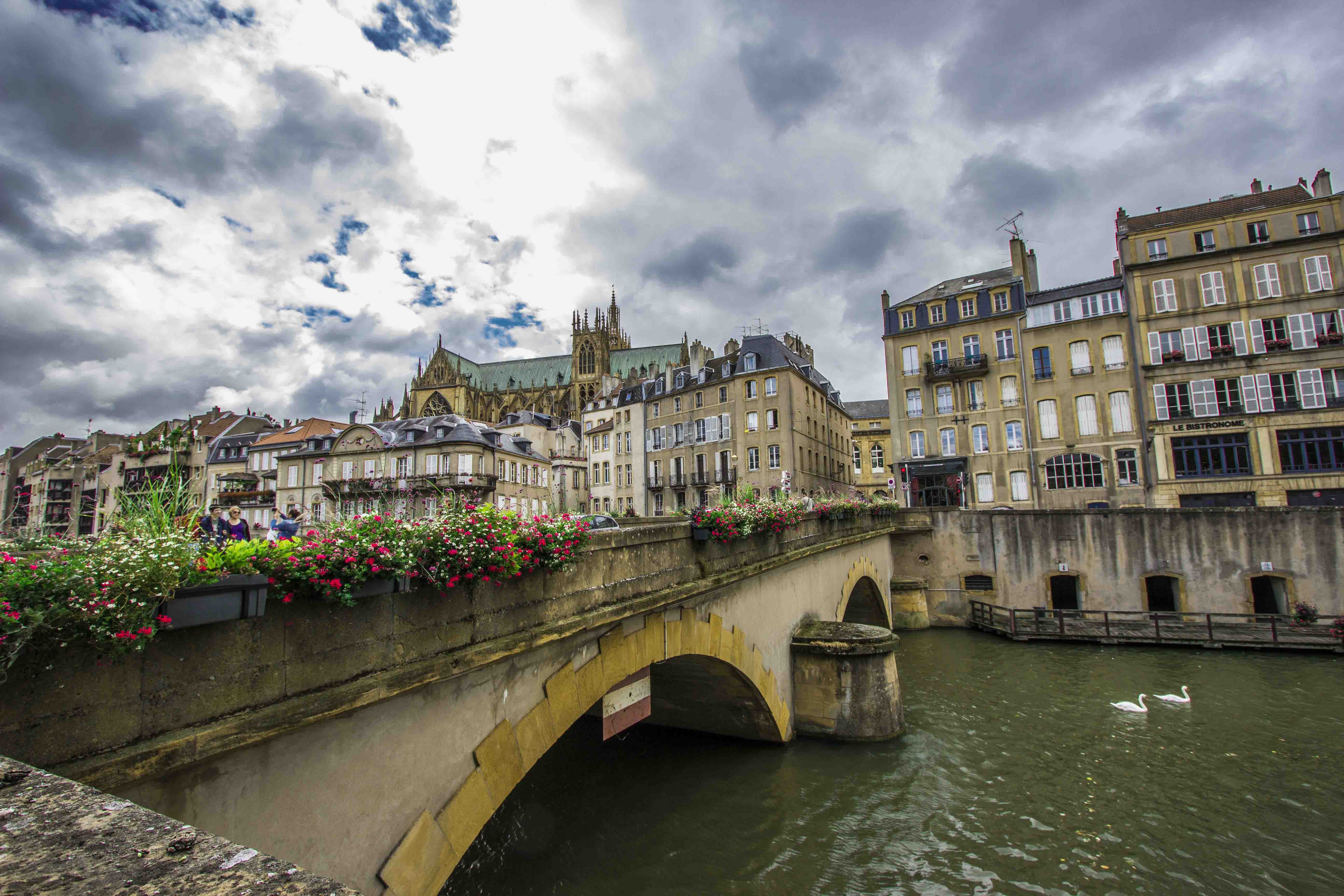 We won't hide the fact that our visit in this "untouristic" city was in a fact connected with its good location, close to Luxembourg and cheap transport by Flibco.
However, apart from its perfect localization and bus connections, is it really worth visiting? Well and truly, it's worth visiting in view of its 3000 years history which is reflected in diverse city's architecture. Here you can see beautifully decorated cathedrals, ramparts dated as far back as 13th century, numerous boardwalks stretching along Moselle river and parks.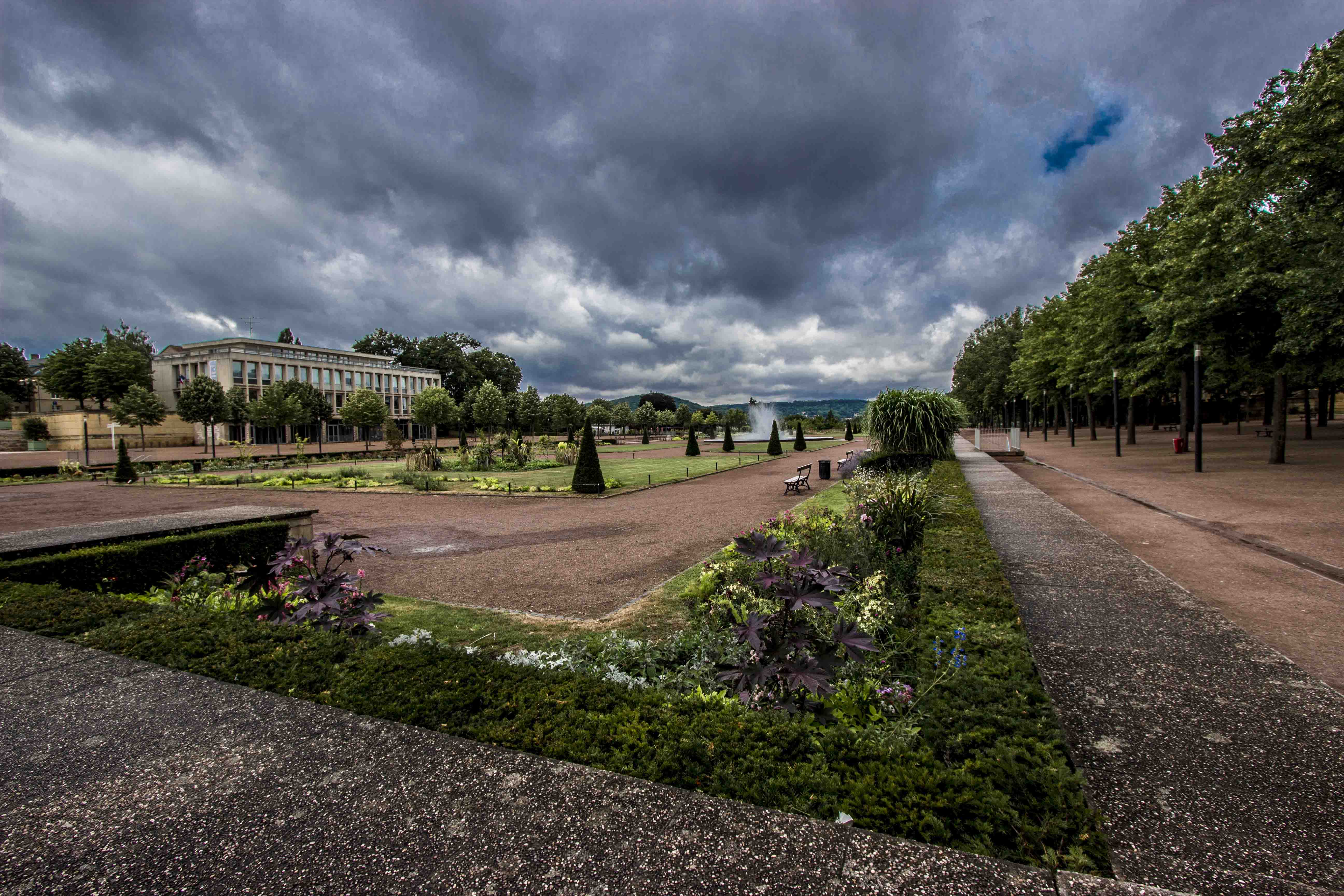 We started our trip from Avenue Foch, where Flibco stops.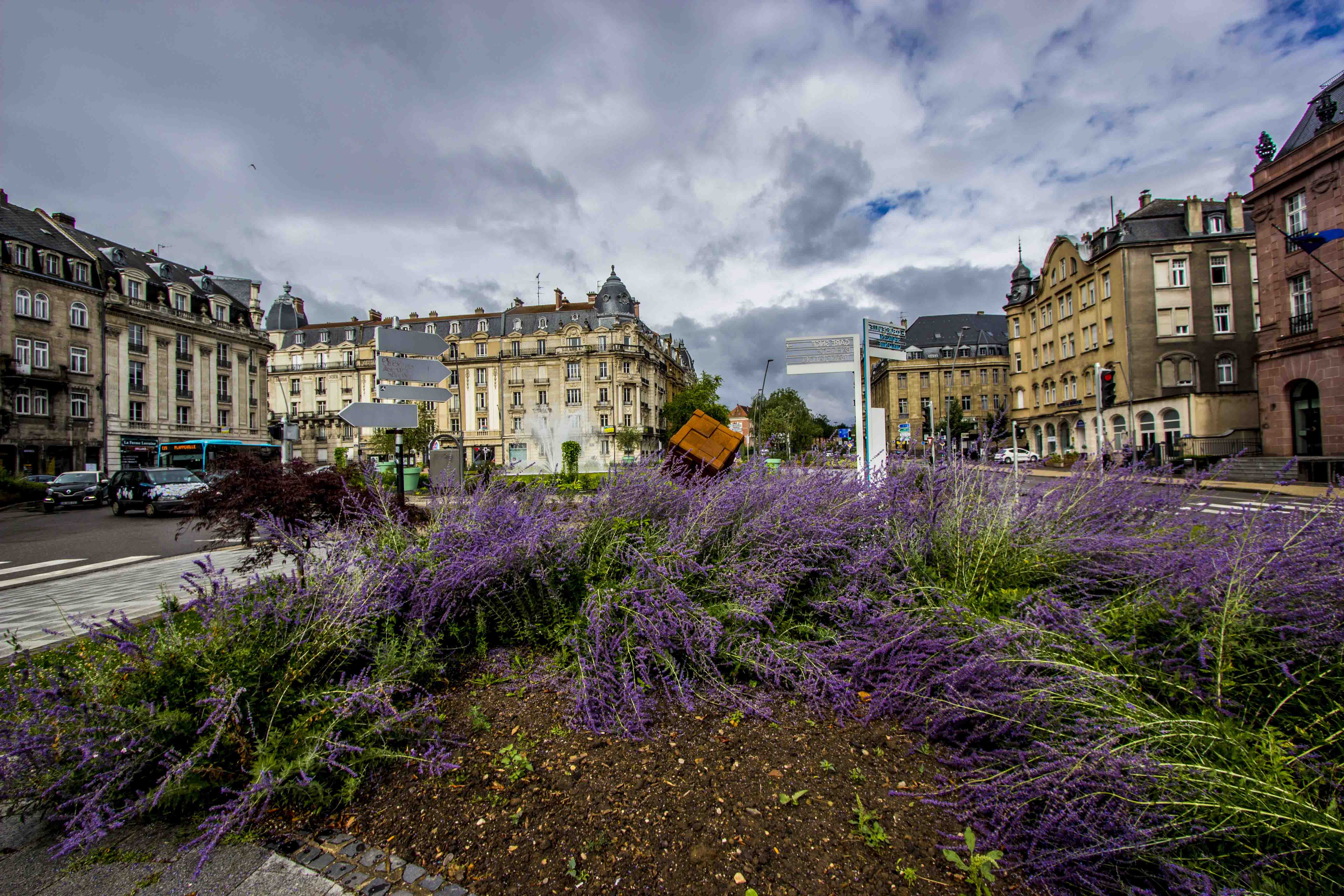 This avenue is famous for a tower which is a part of former fortified walls and beautiful villas divided by a park.
This avenue adjoins the railway station which at first sight looks like a church. This part of the city has a different, German architecture.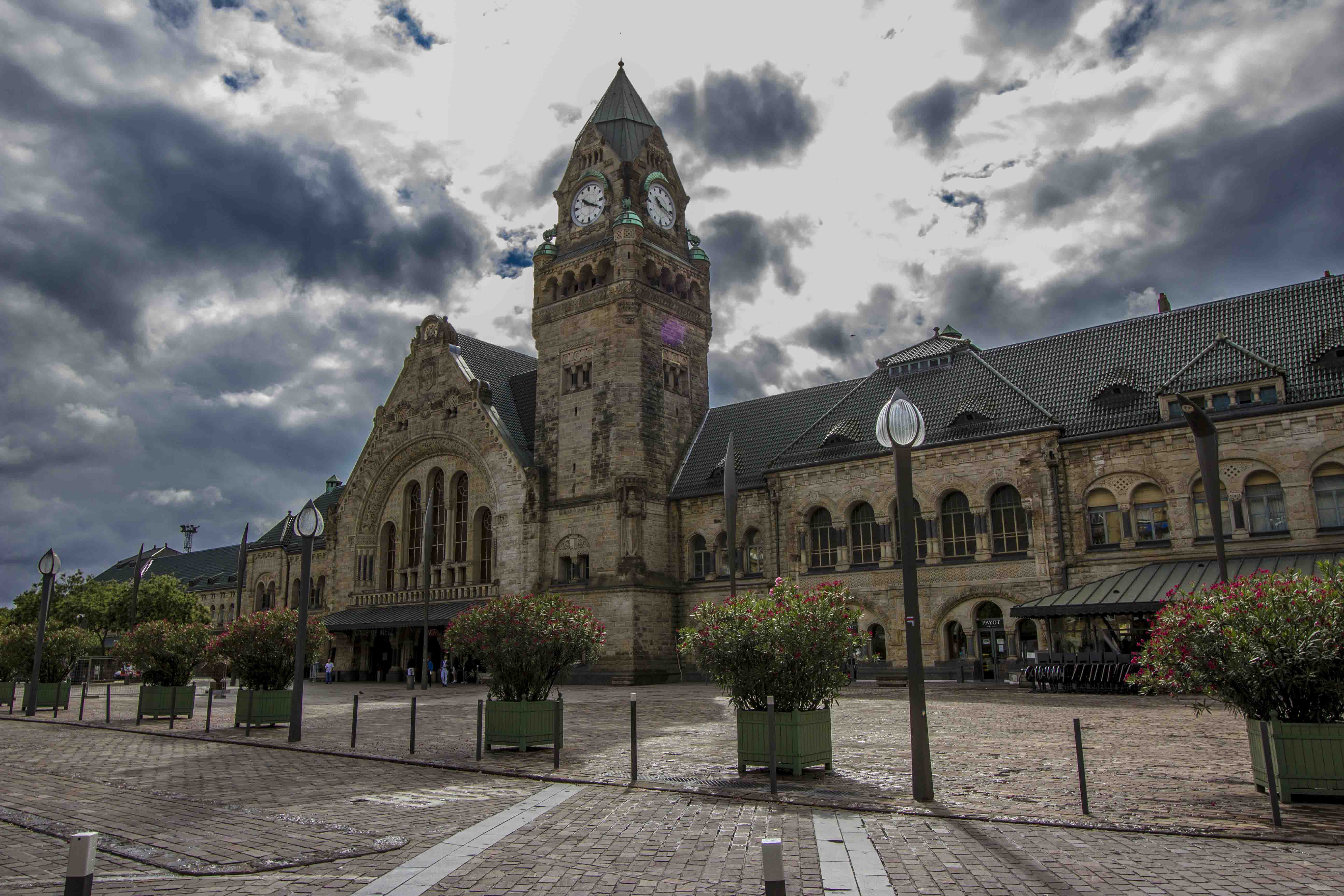 The German part consists of stark buildings which are built from grey stone. It differs from French district which is mostly painted in mirabelle plum color – the symbol of wealth in Lorraine region. Why mirabelle? The answer you'll find further.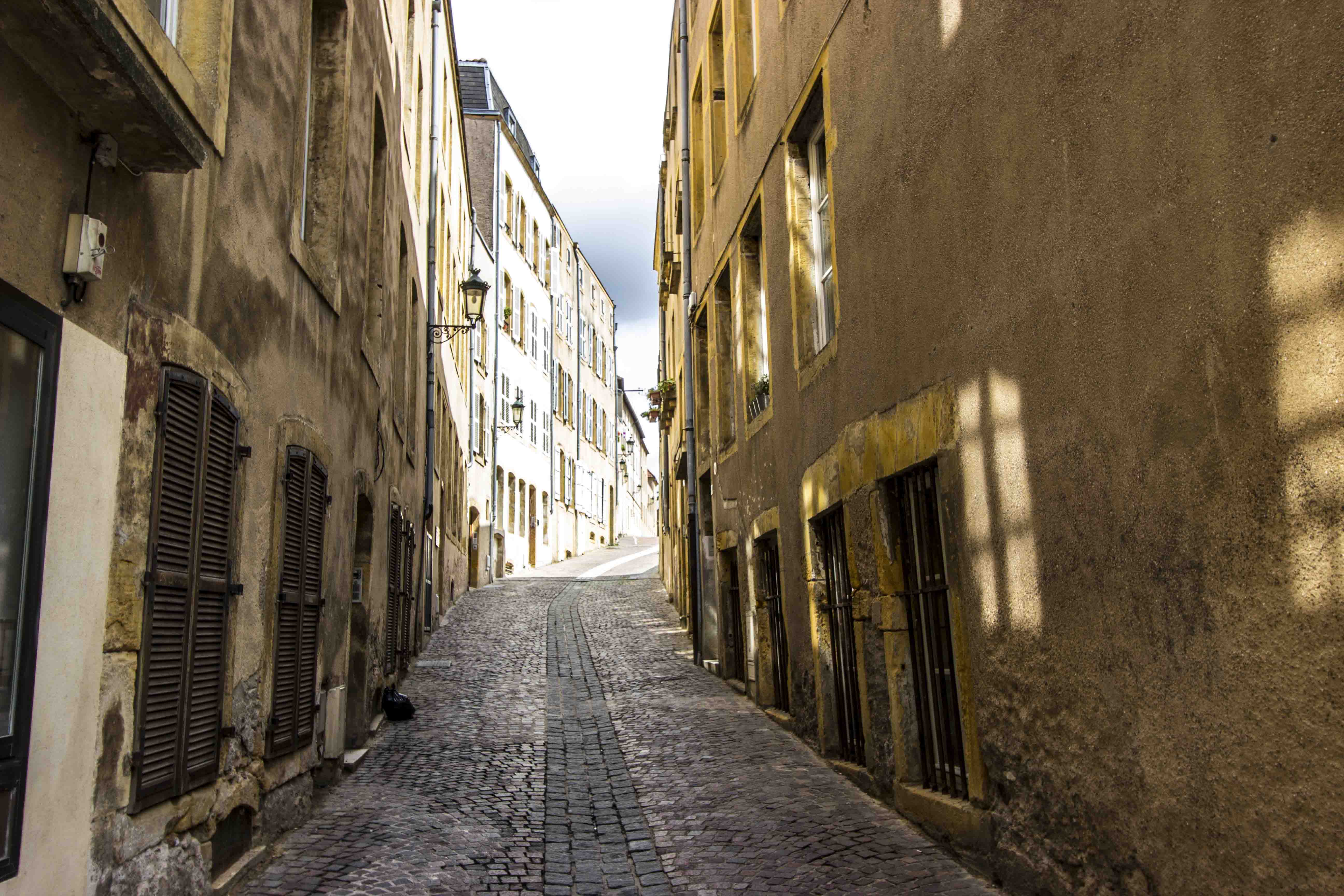 The most magnificent edifice in Metz is St. Stephen's Cathedral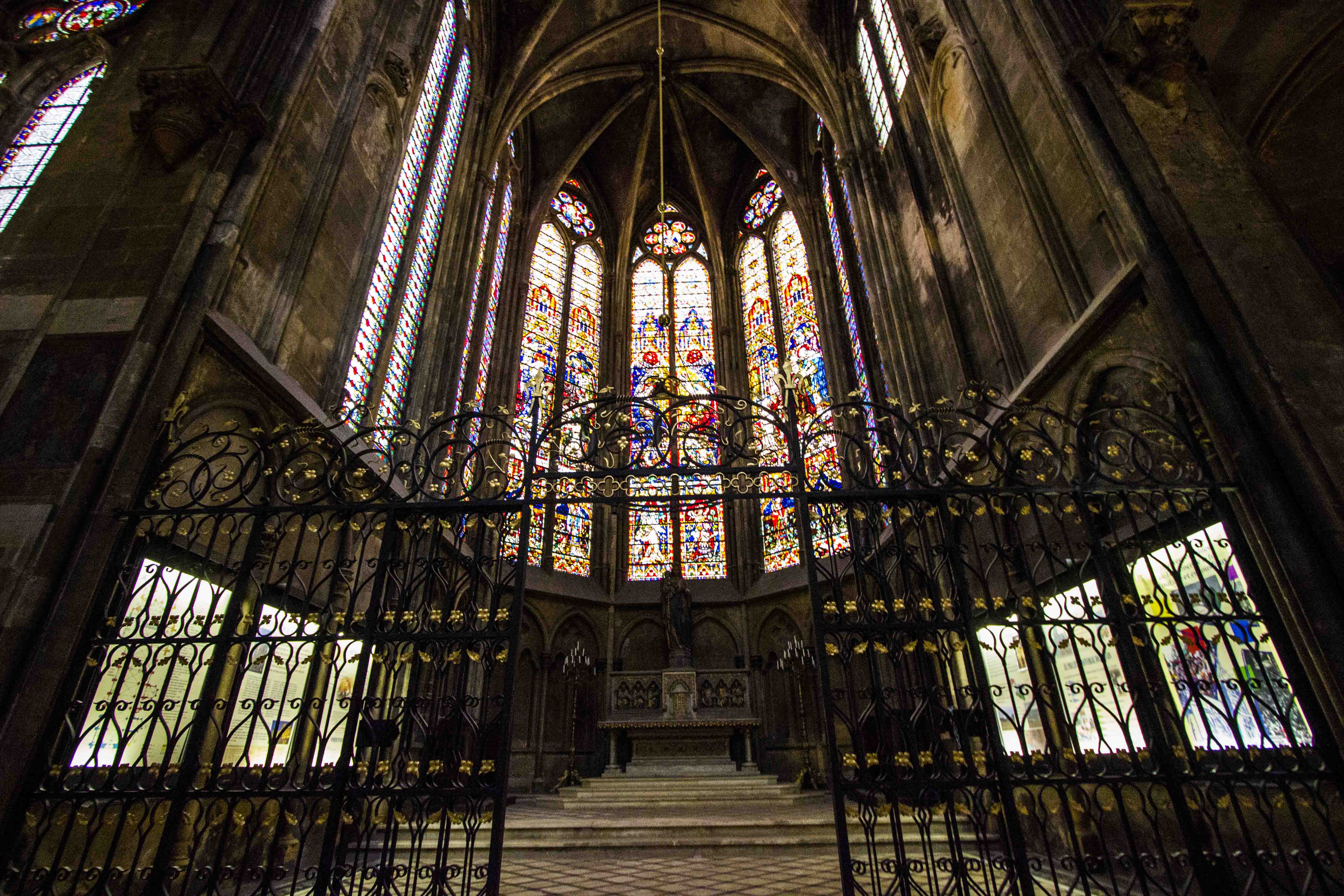 It was built by connection of two churches in 12th century. It façade doesn't differ much from other shrines in France, but it's regarded as one of the most beautiful there.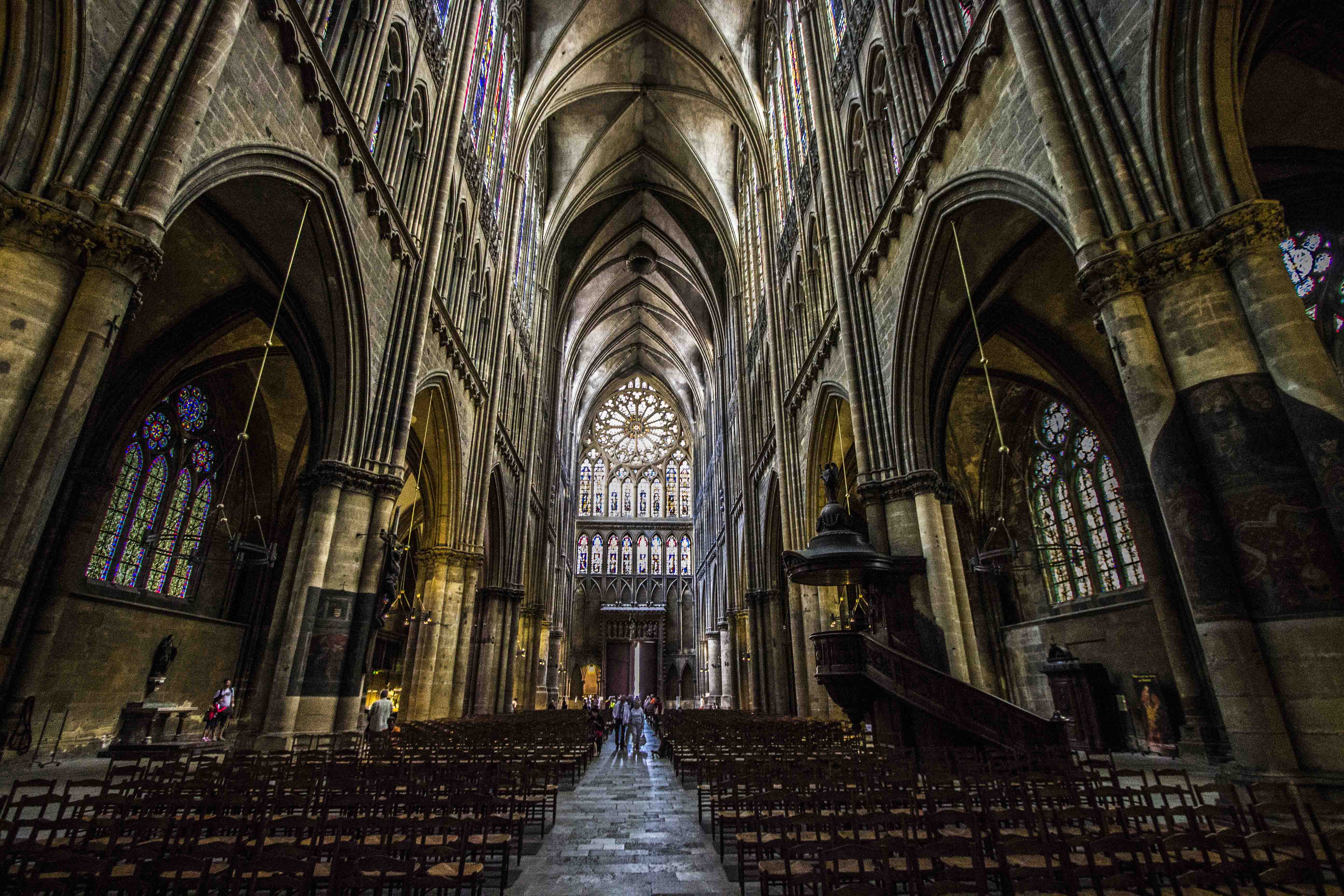 It hides the secret in a stark, gothic interior decorated with wonderful stained glasses which total surface reaches 6500 square meters.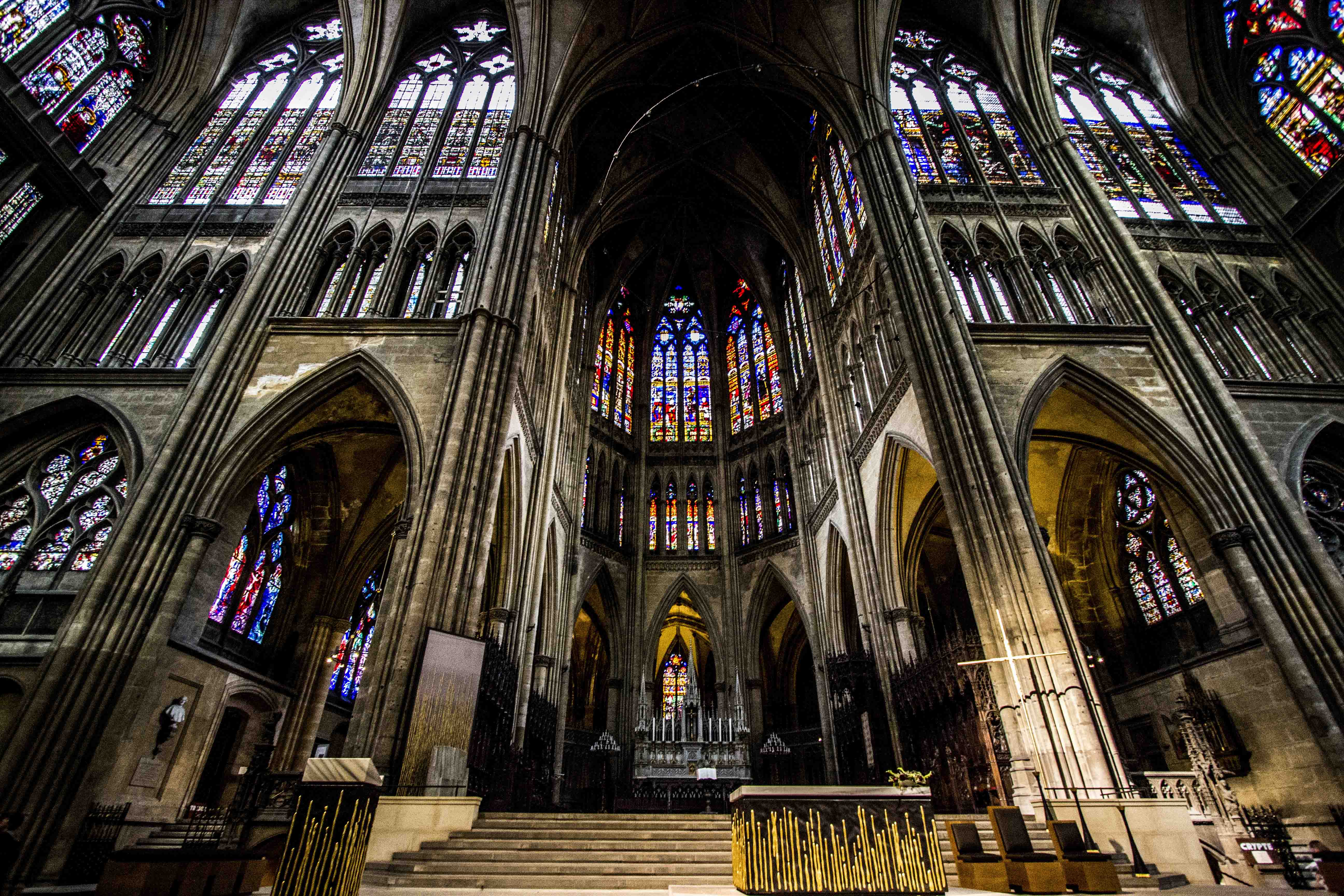 It's no wonder that it's called the God's Lantern. Additionally it's one of the highest churches in France.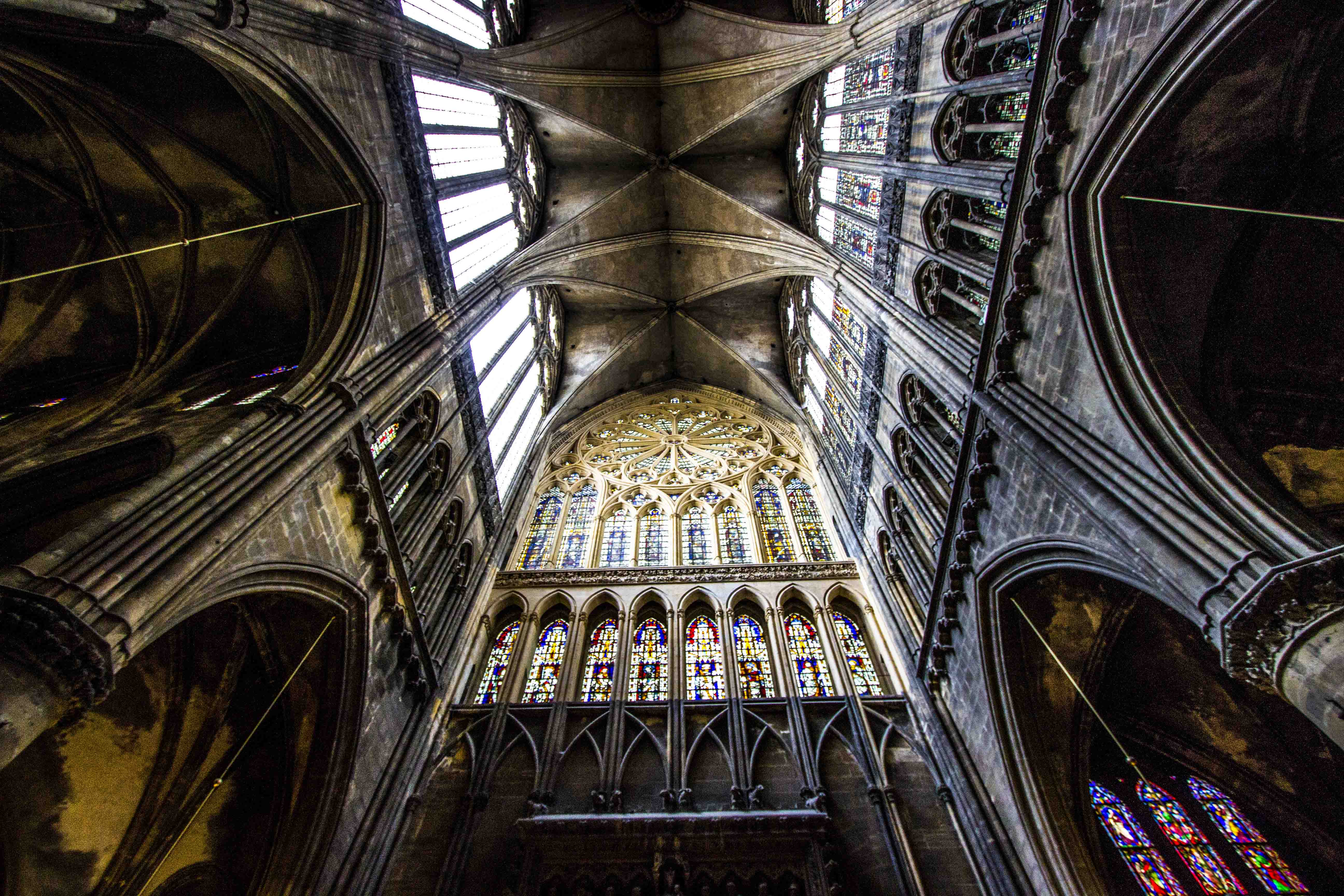 Apart from amazing stained glasses or sculptures, there's a bath which dated back to the Ancient Roman's times. It was used for christening purposes.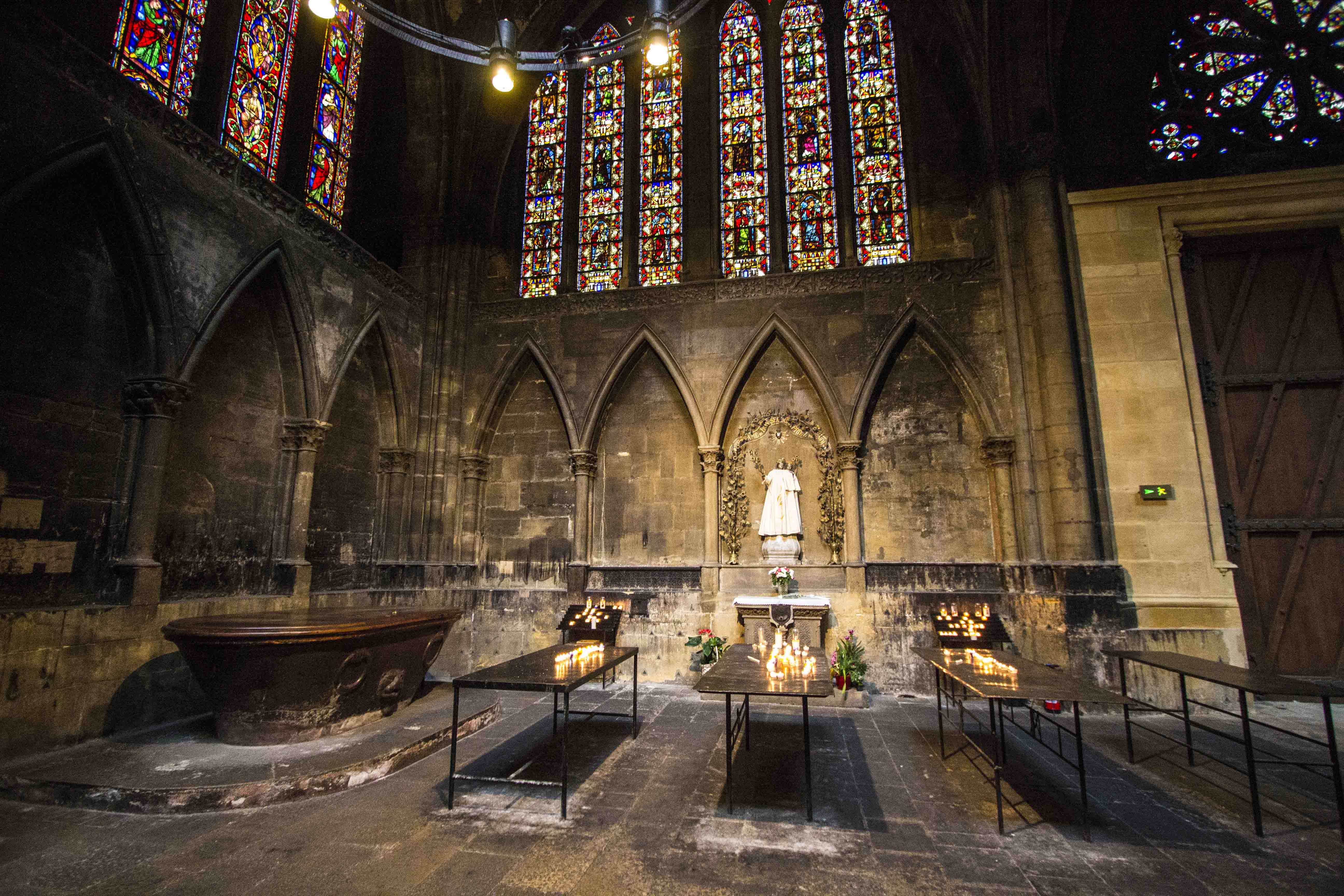 Next to the cathedral you can see interesting building – Marche Couvert.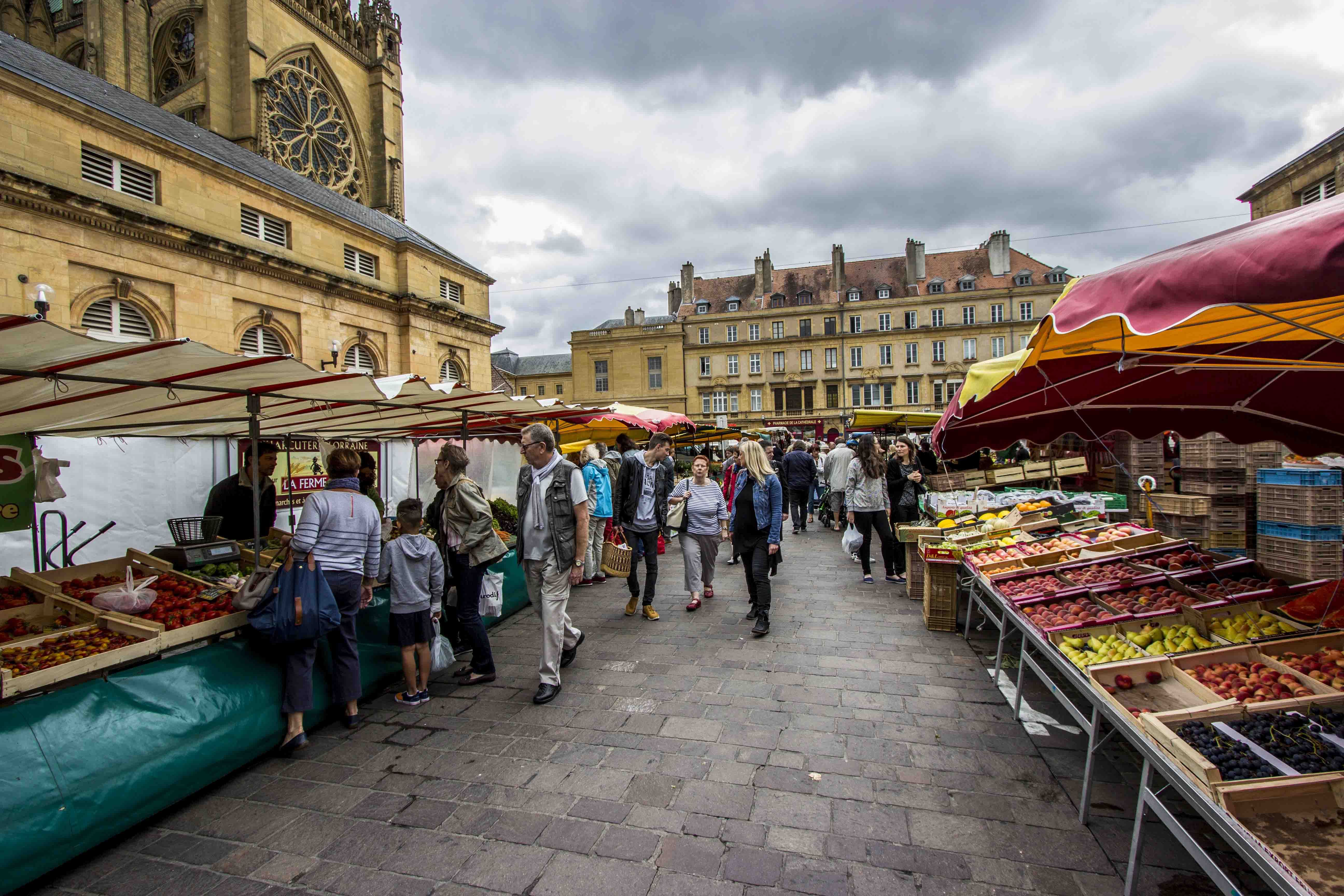 It matches perfectly with the famous Place d'Armes architecture. This former bishop's residence, nowadays houses a covered market.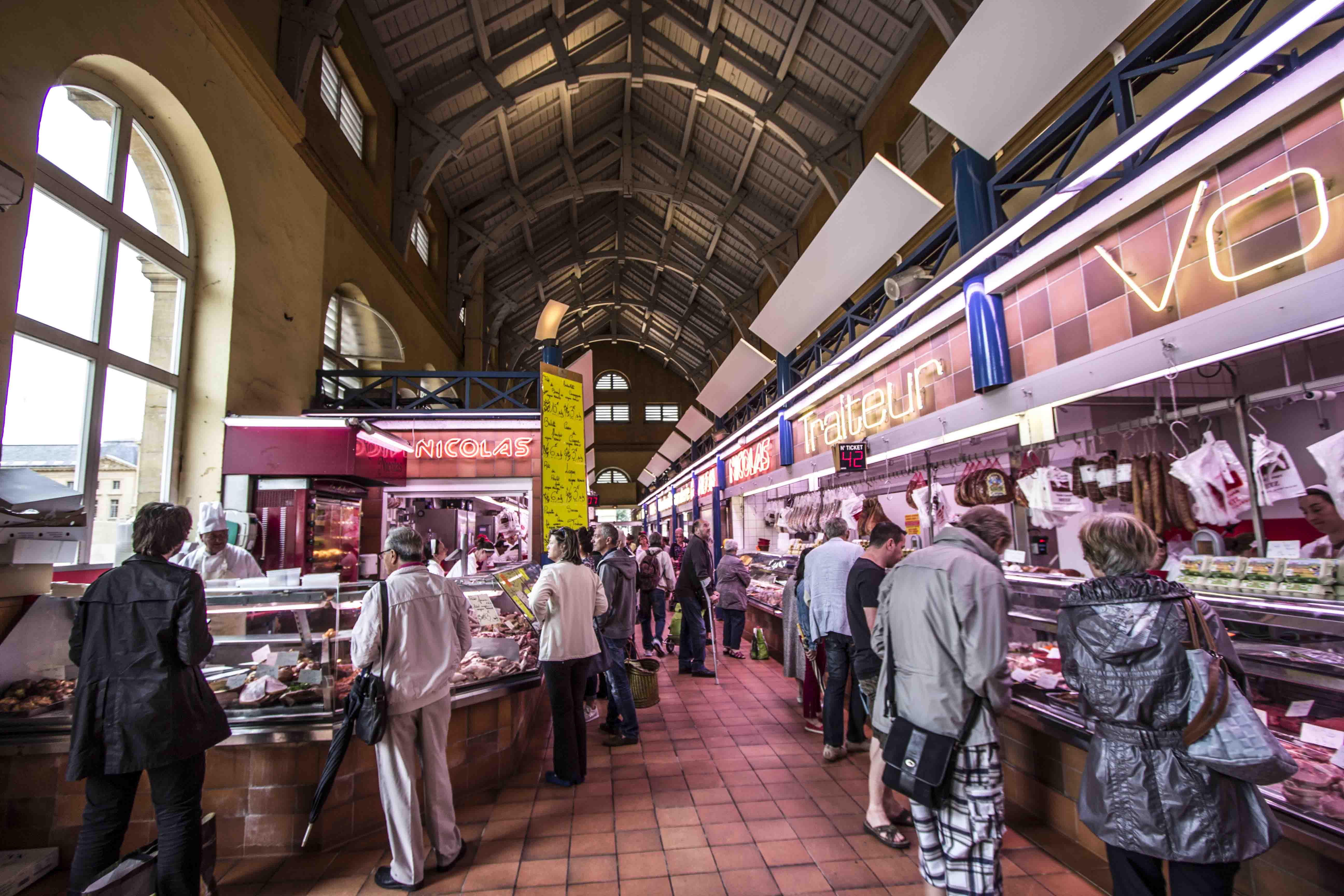 You can find here a large variety of traditional food made by local producers. You can buy here not only fruit, fish or meat but also you can taste local cheese, pâté, cakes, confitures and famous eau de vie – liquor made of mirabelles – the flagship product of Lorraine region.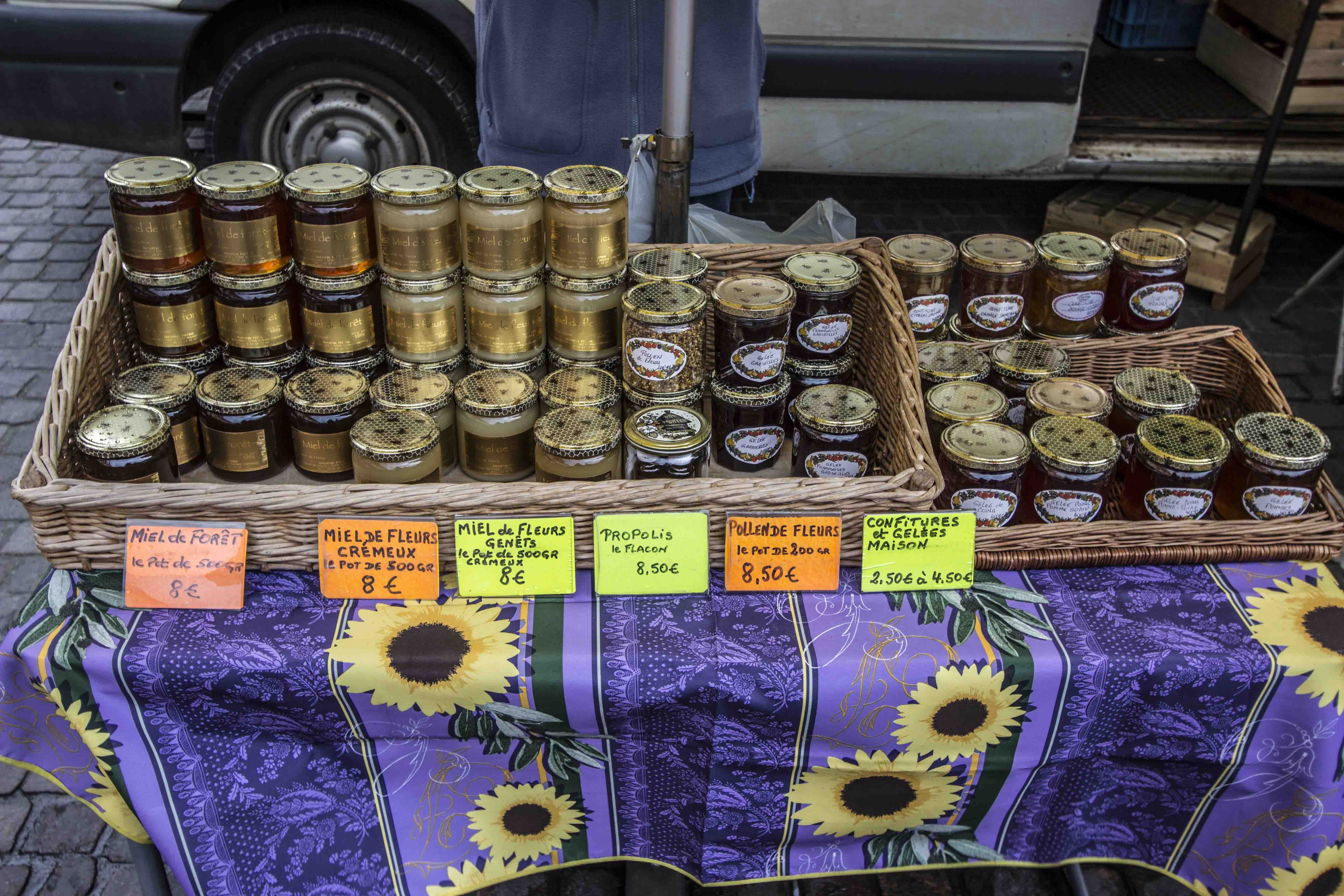 Lorraine is a realm of mirabelles. The festival of this little plum is organized here in August. The unique atmosphere of this market is created by the interior of this former palace and the stalls which are kept in an old – fashioned style.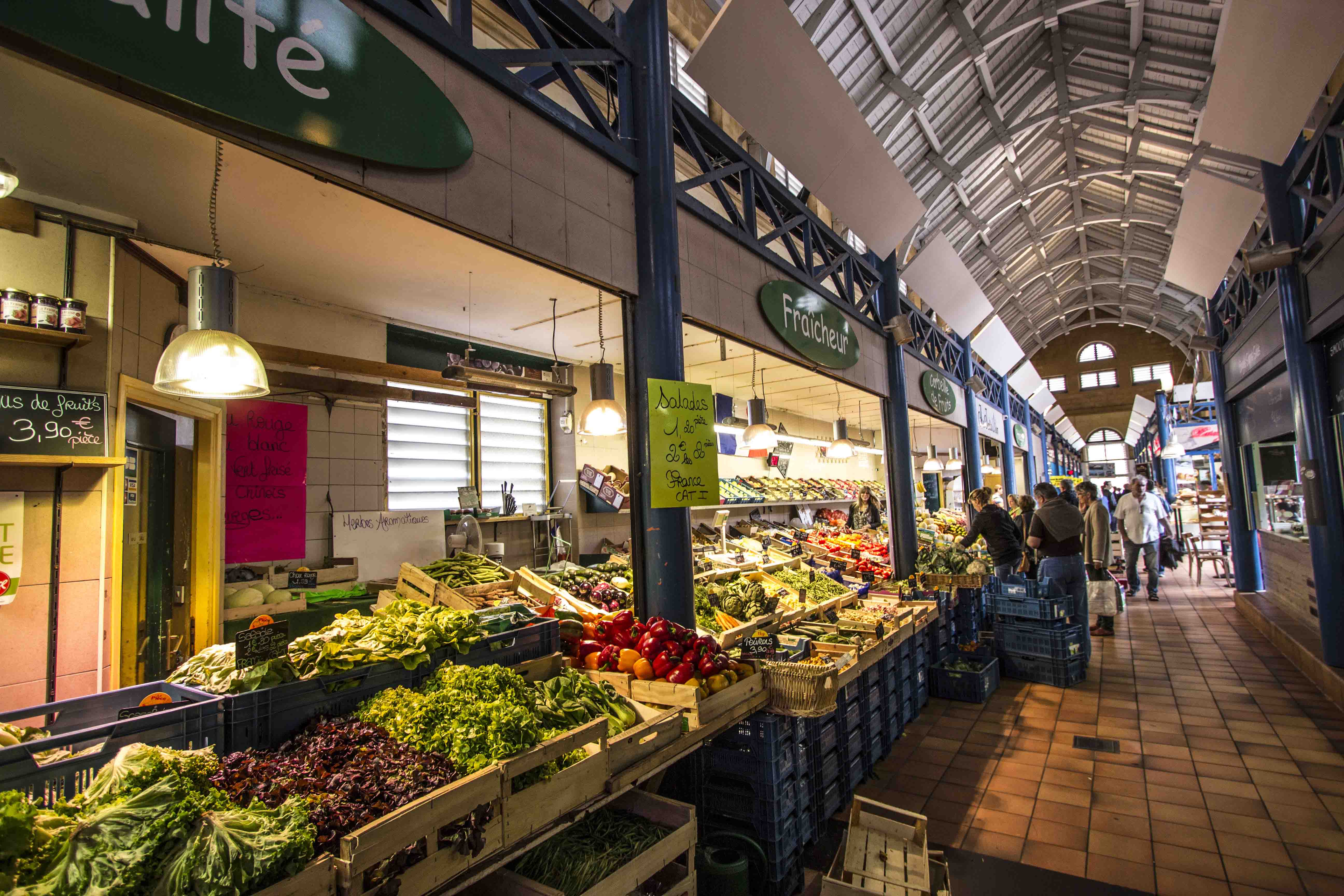 Additionally, there's an outside market located just in front Marche Couvert. You can taste here local honey, freshly baked bread and delicious sweets.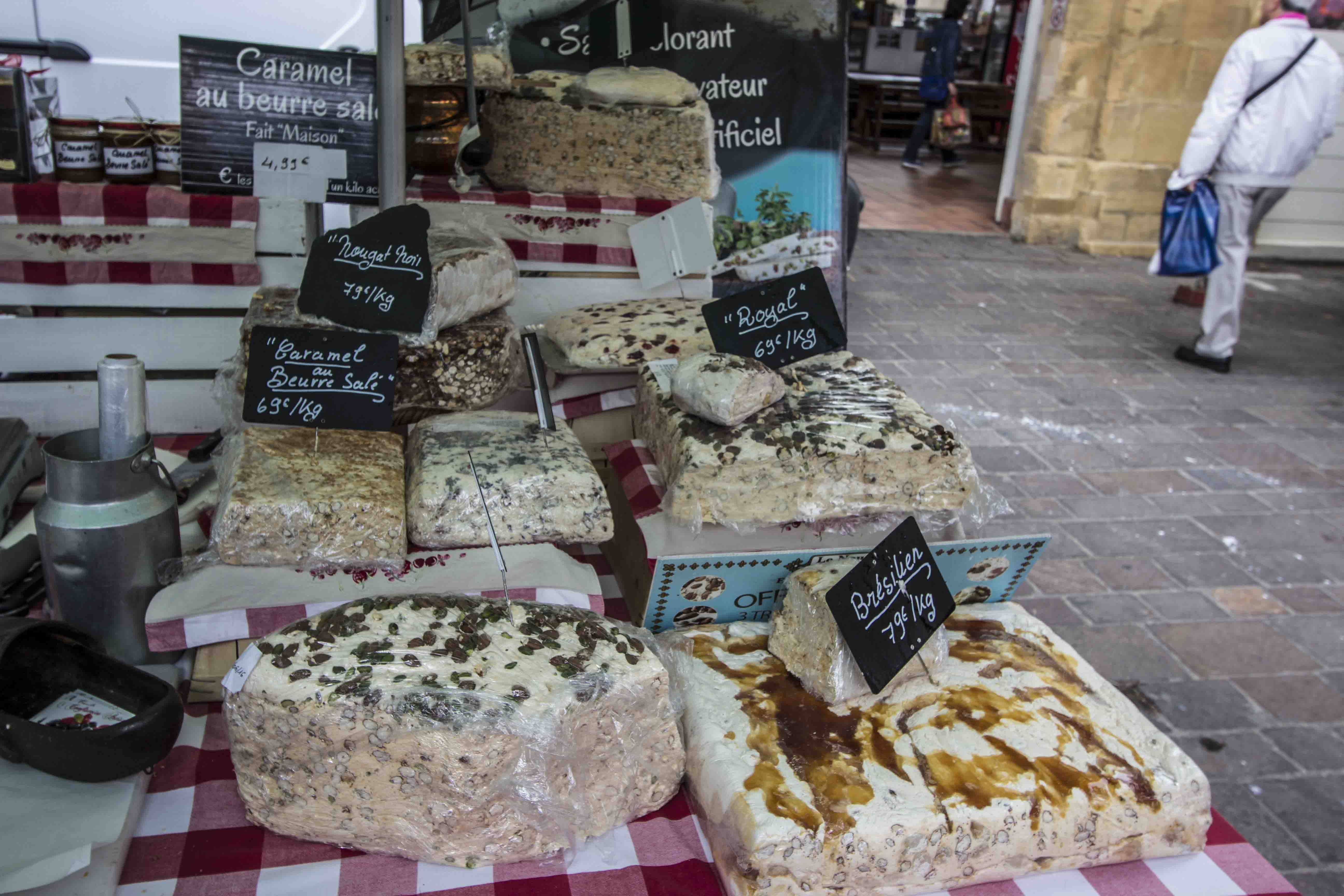 Marche Couvert is the quintessence of France where the way of presenting for example simple potatoes or tomatoes should deserve credit in famous Michelin guide and the art of haggling poses a great challenge to tourists who speak only in a language from the "worse" side of the English Channel.
Our linguistic ignorance knows no bounds. Our strenuous efforts to communicate even in Molier's language were ineffectual.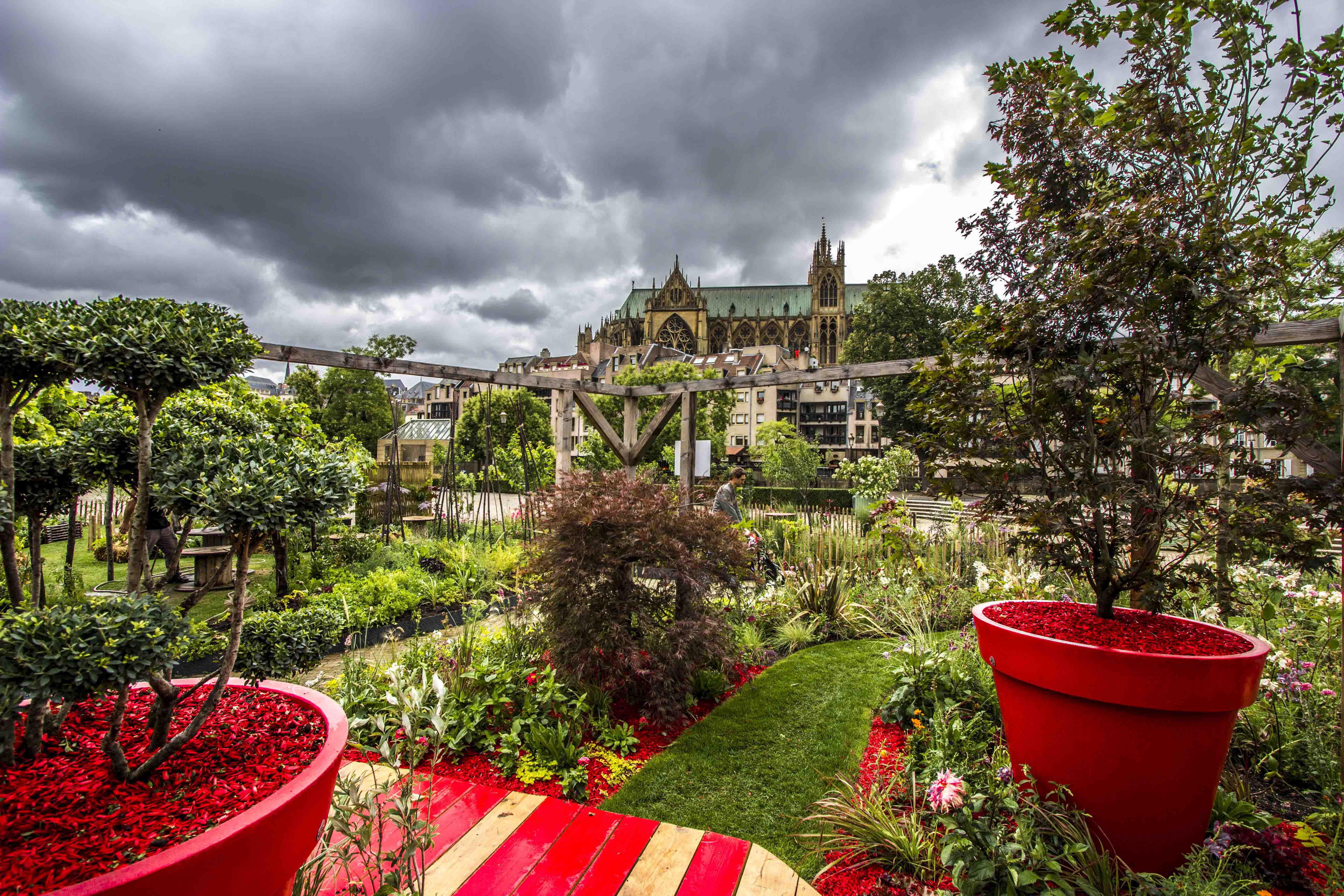 The second famous shrine in Mets is Temple Neuf. It was built during the German rule, between 1901-1904. Then it was a military church. Many local residents were protesting against it, because it didn't go together with the city architecture.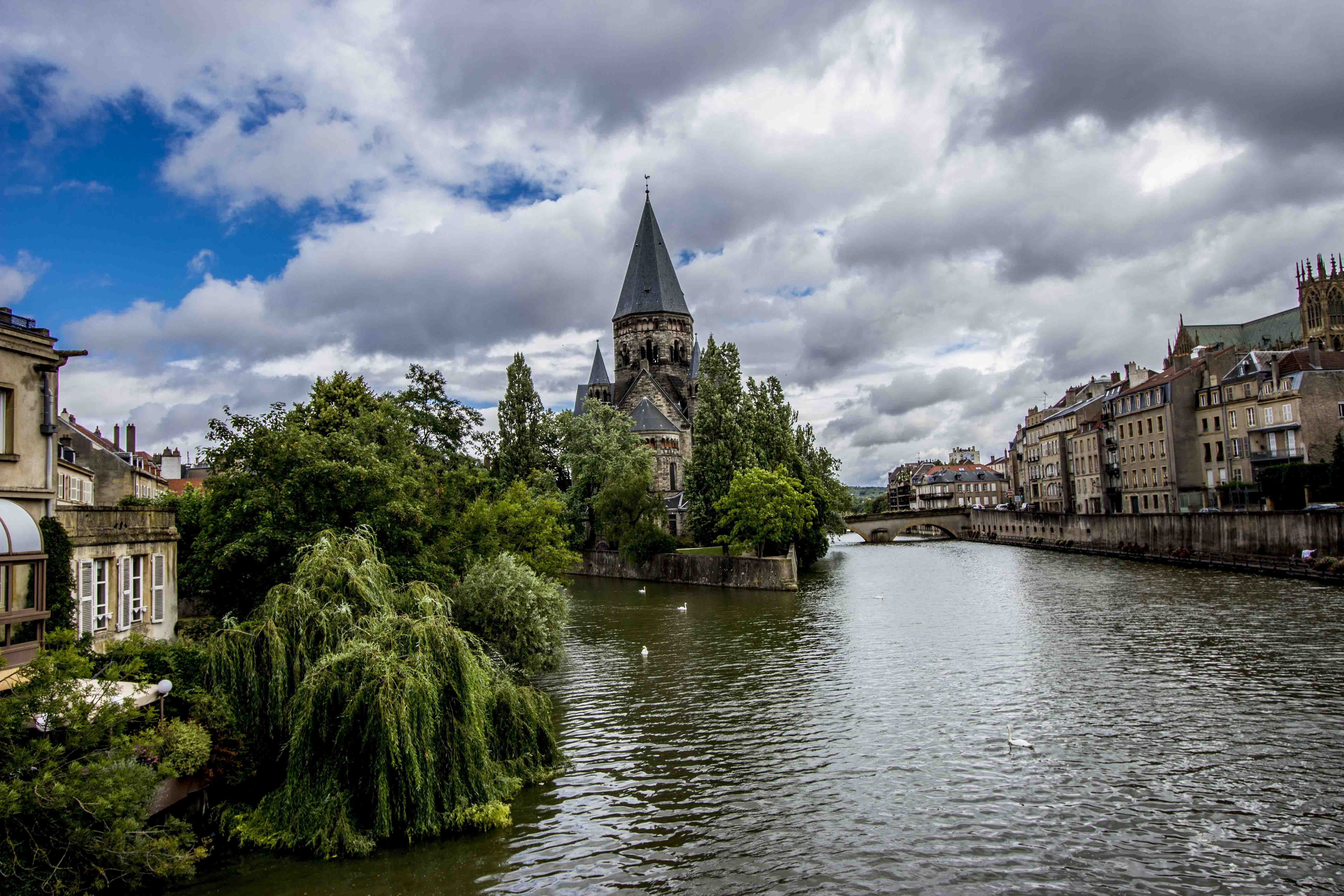 However, Germans decided to make of this temple the symbol of their rule. Although the intentions weren't honest and devout, the final effect is stunning. Perfect location certainly makes Temple Neuf exceptional. It's located on the green, tiny islet decorated by numerous flowers.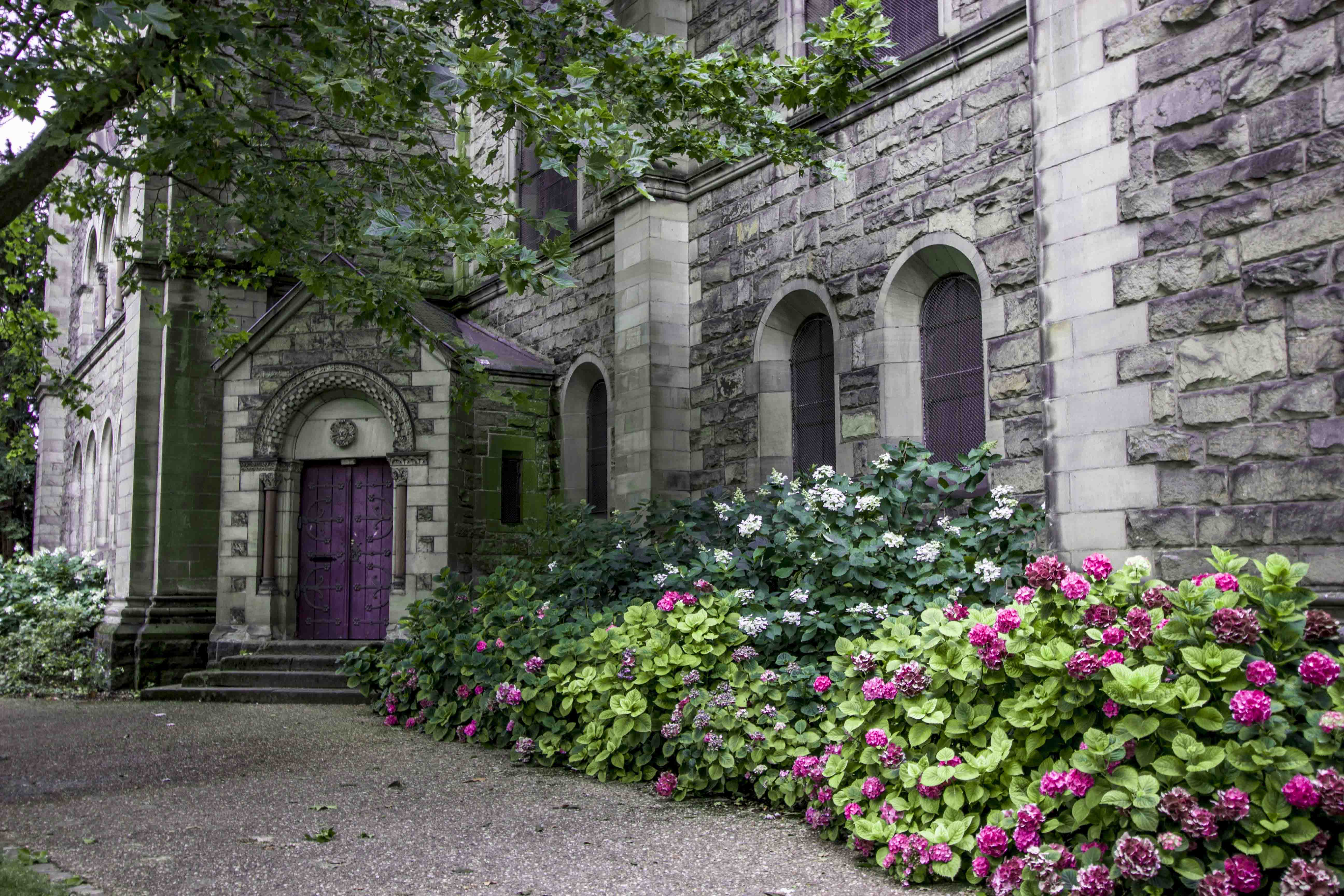 Its appearance surprises, as well. Grey stone contrasts strongly with pink and violet decorations, what is unusual for such buildings, especially those intended for the army.
The most beutiful view is from three bridges: Pont des Roches, Pont Saint – Marcel and Moyen Pont.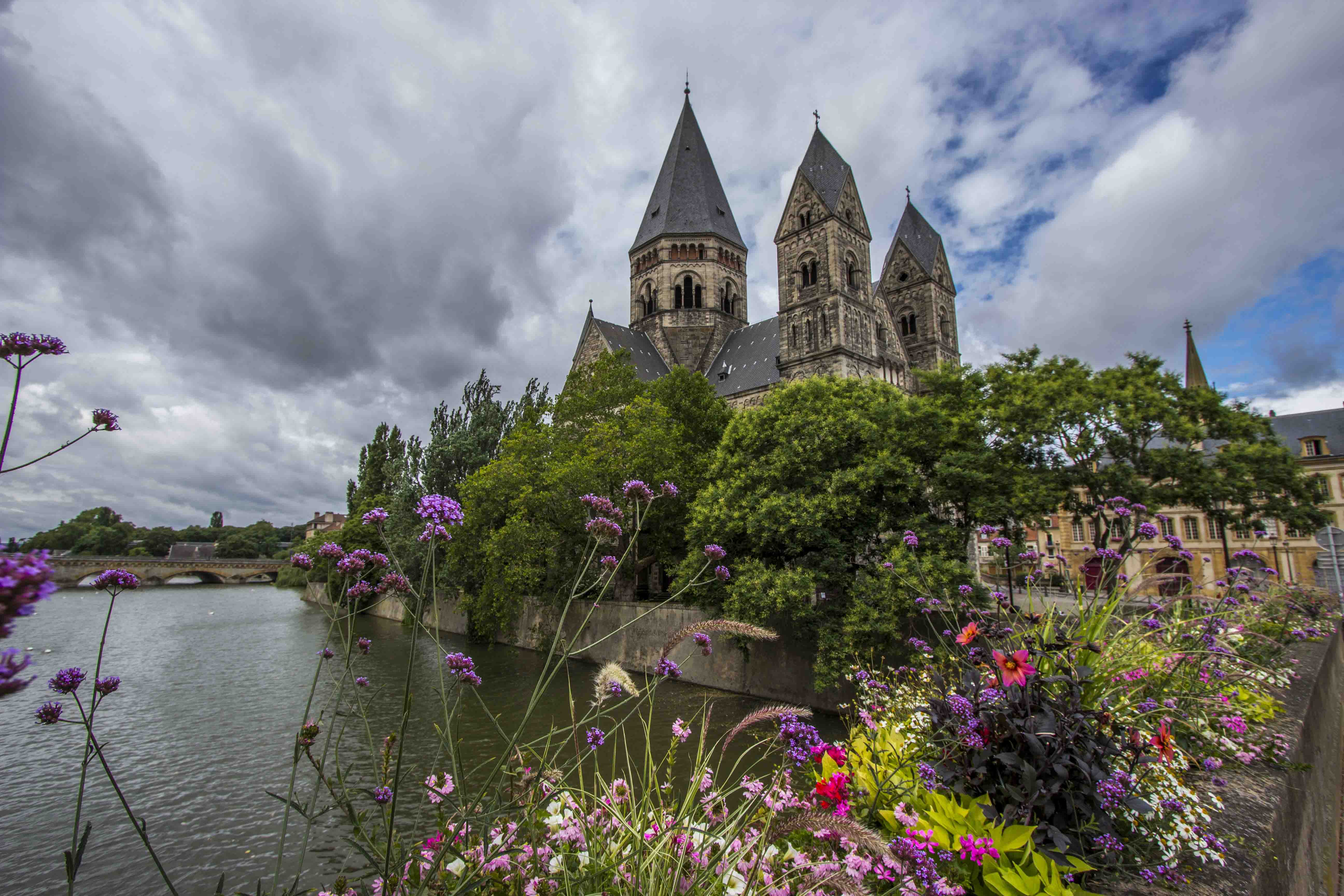 First two are decorated with flowers and make perfect background for the church and from the third one you can admire this temple from the other, interesting perspective.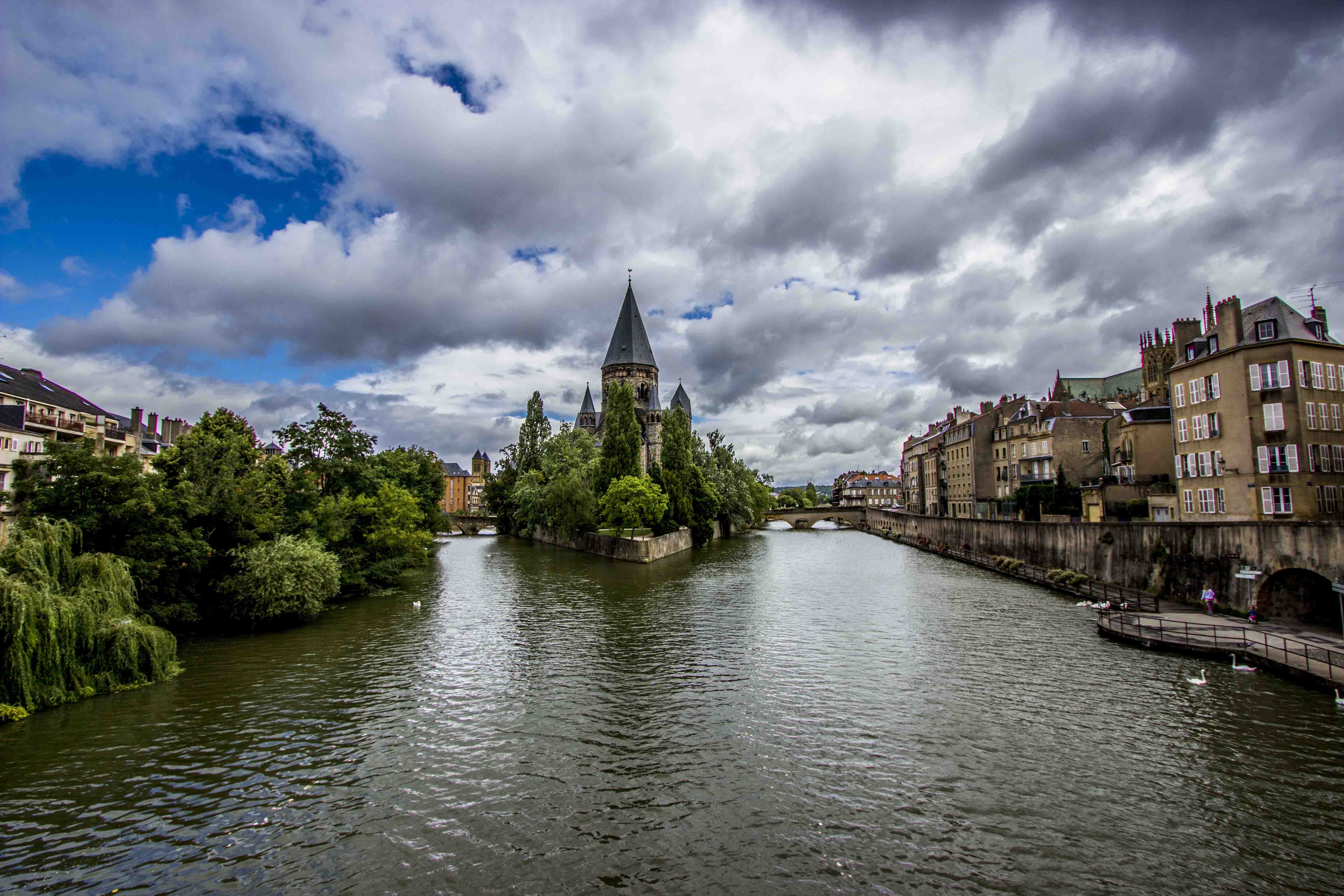 Temple Neuf adjoins to the oldest working opera in France. It's located on the Place de la Comedie in the surroundings of the picturesque garden.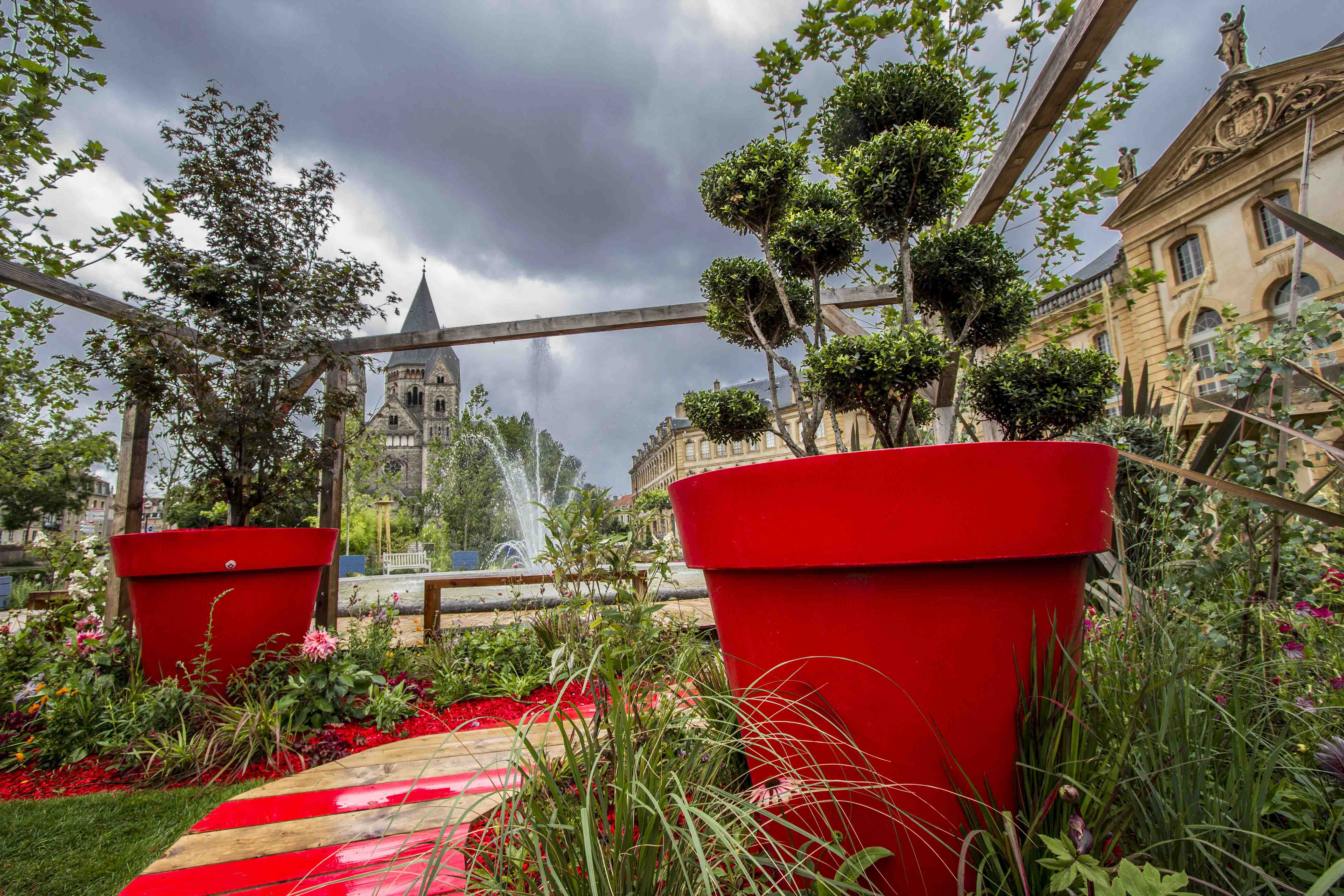 During intensive sightseeing it's Worth visiting Place St. Louis, where in the shade of colonnade you can sit in an atmospheric café.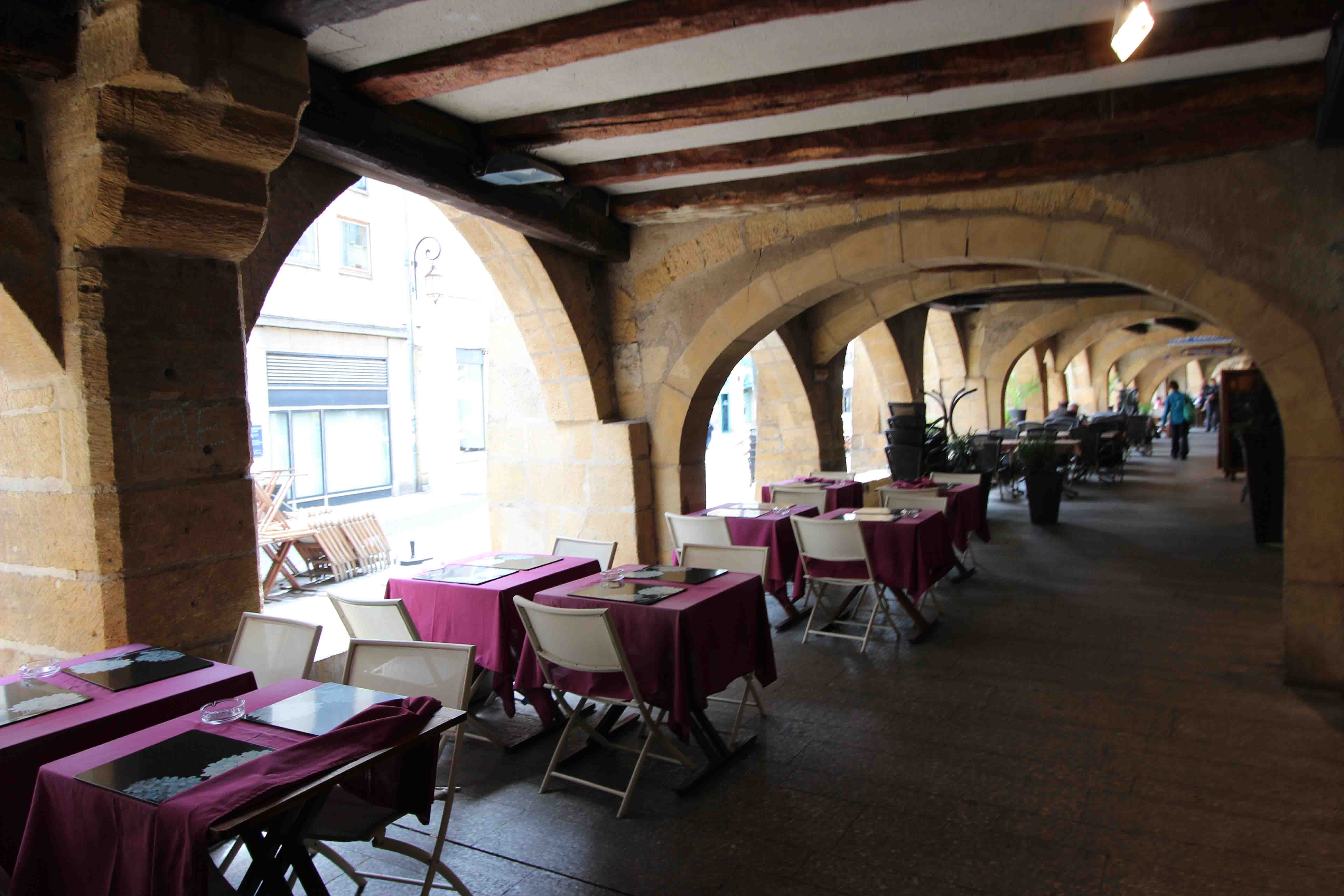 Not far from Place St. Louis is the Metz icon so called Gate of the Germans (Porte des Allemands), which is the part of fortifications built between 13th and 15th century.
The gate is actually a one of the oldest such castles in France.