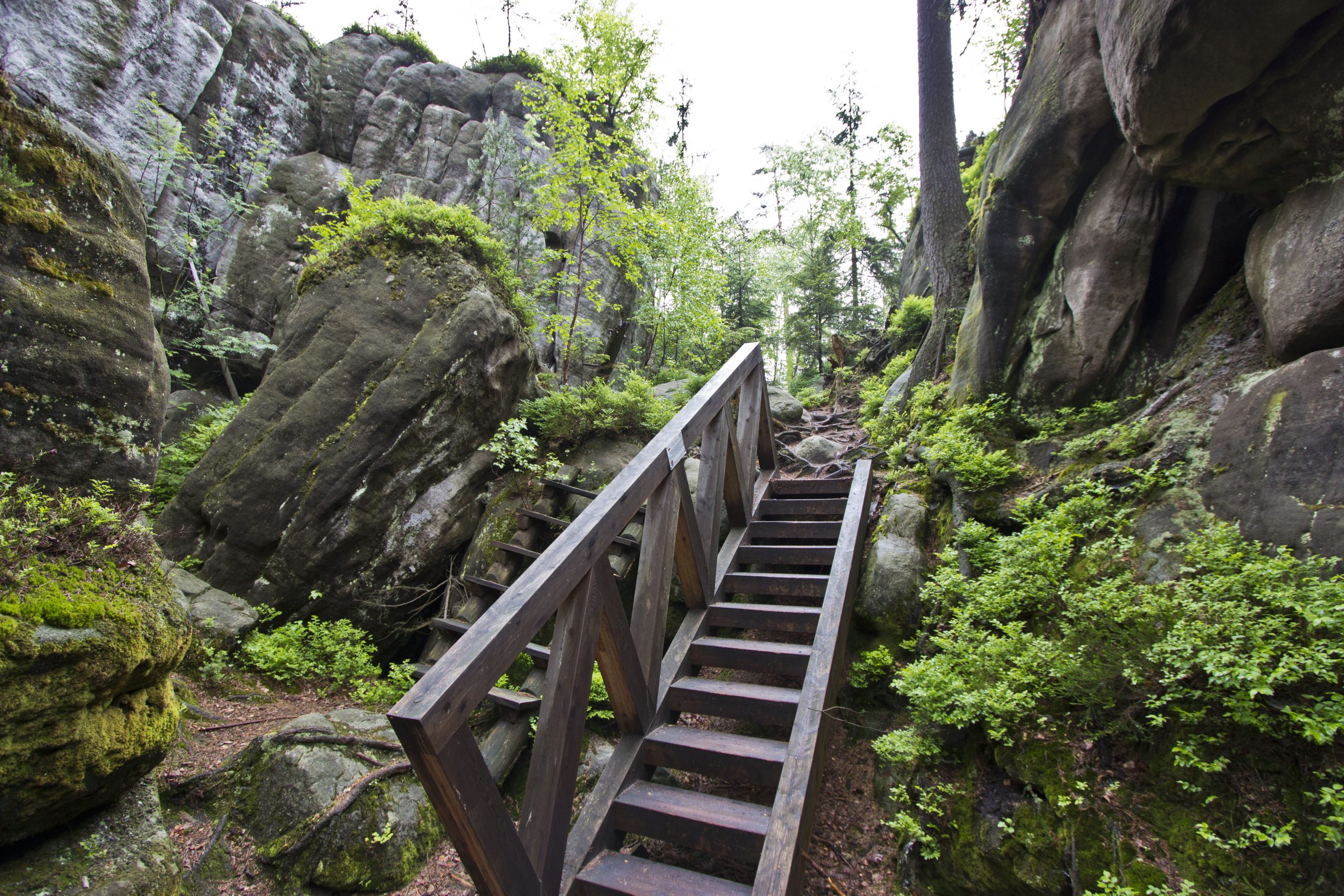 Ziemia Klodzka – the most interesting places to visit
Ziemia Klodzka is an incredibly interesting region of Poland, where everyone will find something for themselves. There is no shortage of interesting mountain trails and fancy rock formations. Numerous spas guarantee excellent relaxation. On the other hand, the Sanctuary in Wambierzyce, also called Silesian Jerusalem, is the main point of pilgrimage.
ZLOTY STOK – A GOLD MINE
It's best to start visiting Ziemia Klodzka with the Zloty Stok Mine, located right next to road no. 46 leading towards Klodzko. Supposedly on 21 levels of the mine, more than 300 km of pavement, drifts and shafts were hollowed. During around 700 years of operation, 16 tons of pure gold were excavated here. An additional attraction of the Zloty Stok is the only one underground waterfall in Poland.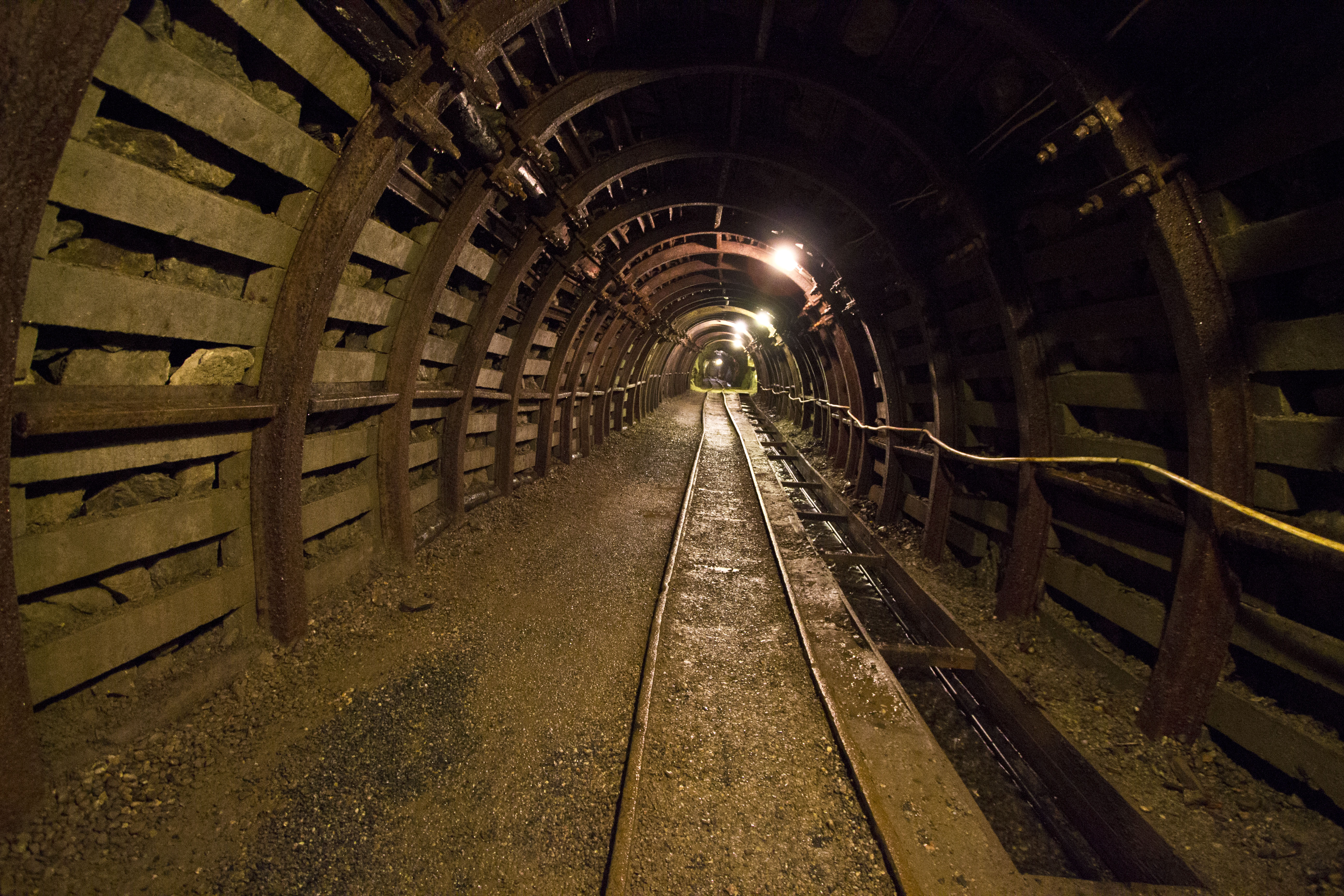 SZCZELINIEC WIELKI
Szczeliniec Wielki is the highest peak of the Stolowe Mountains and belongs to the Crown of Polish Mountains. The easiest way to get to Szczeliniec is by car. The trail begins in the parking lot in Karlowo. The route to the top takes less than 30 minutes, during which you cover more than 600 stairs. The path is not demanding, but quite narrow. On the other hand, the views are… ?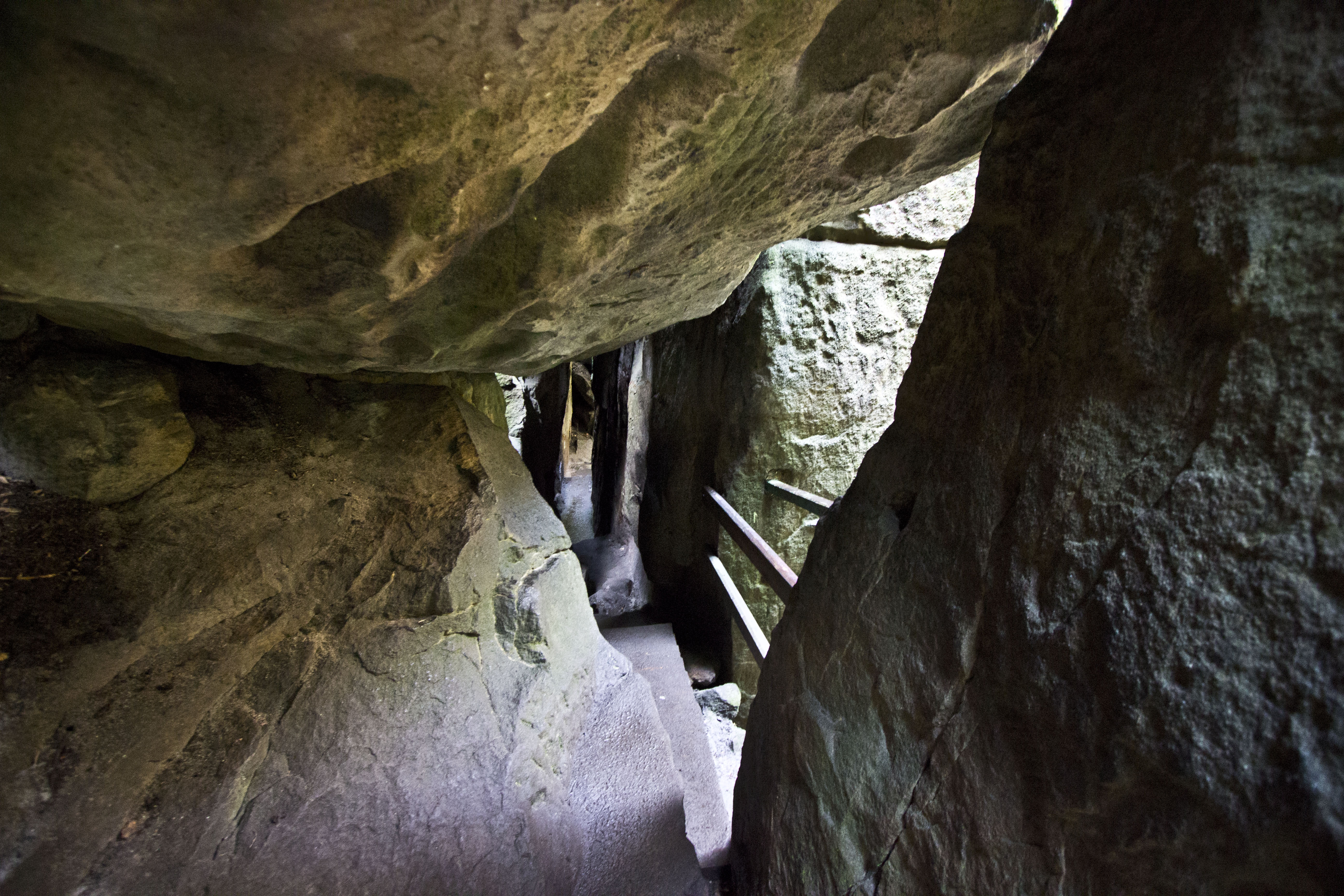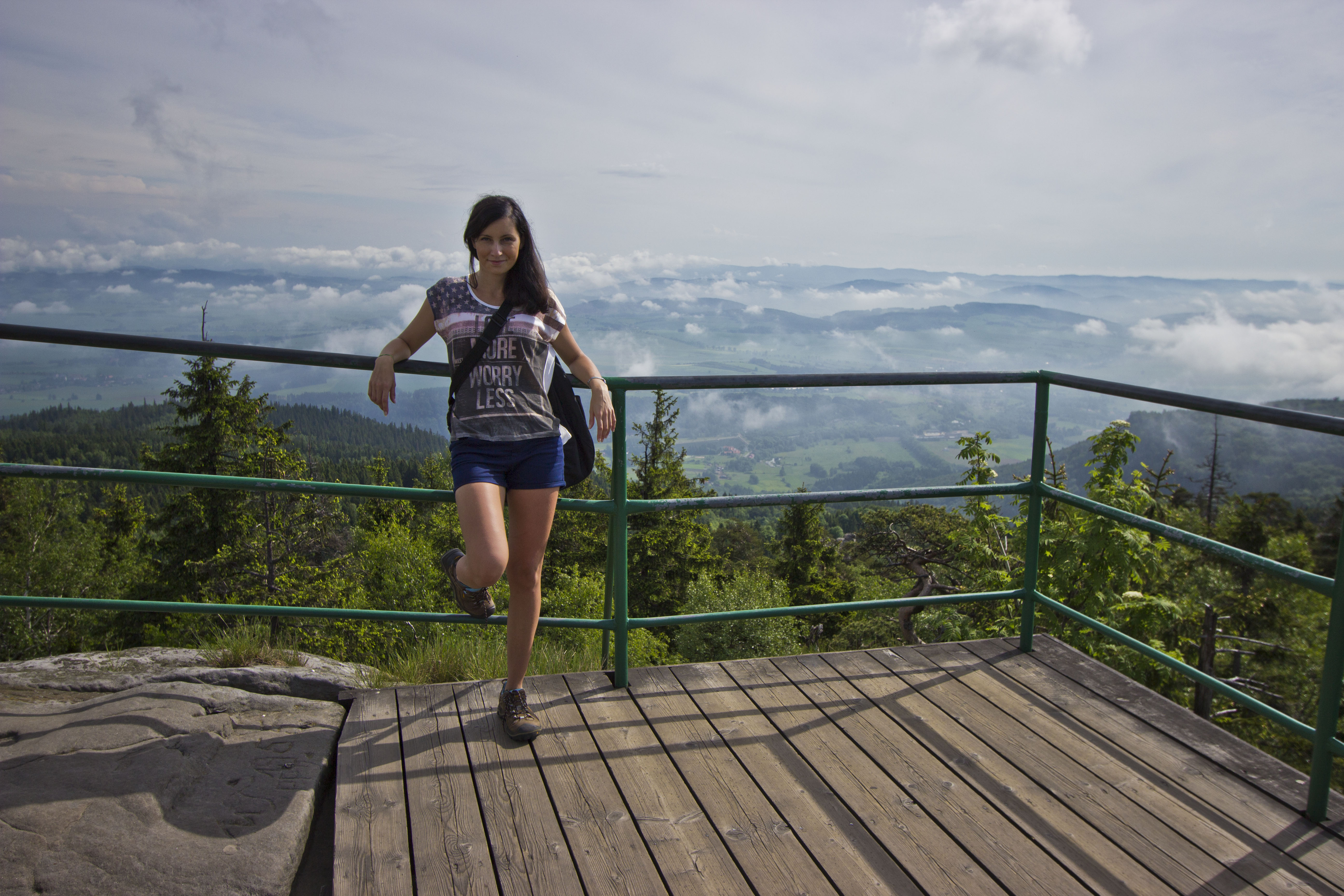 The route leads along rock corridors and interesting formations that look like animals. You can see here for example: Camel, Monkey, Dog or Elephant.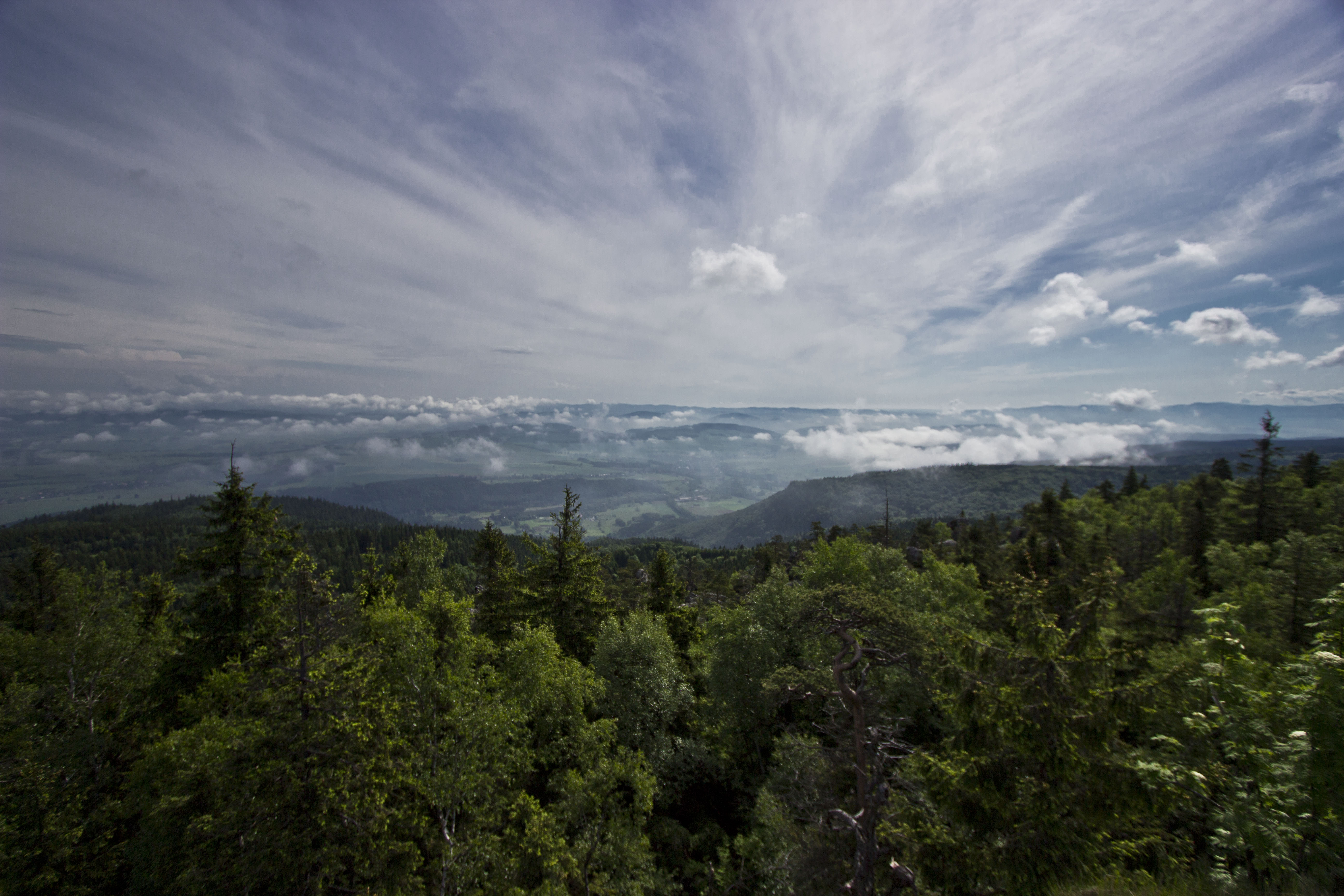 At the top of Szczeliniec there's  an view terrace with a beautiful panorama on the Sudety Mountains.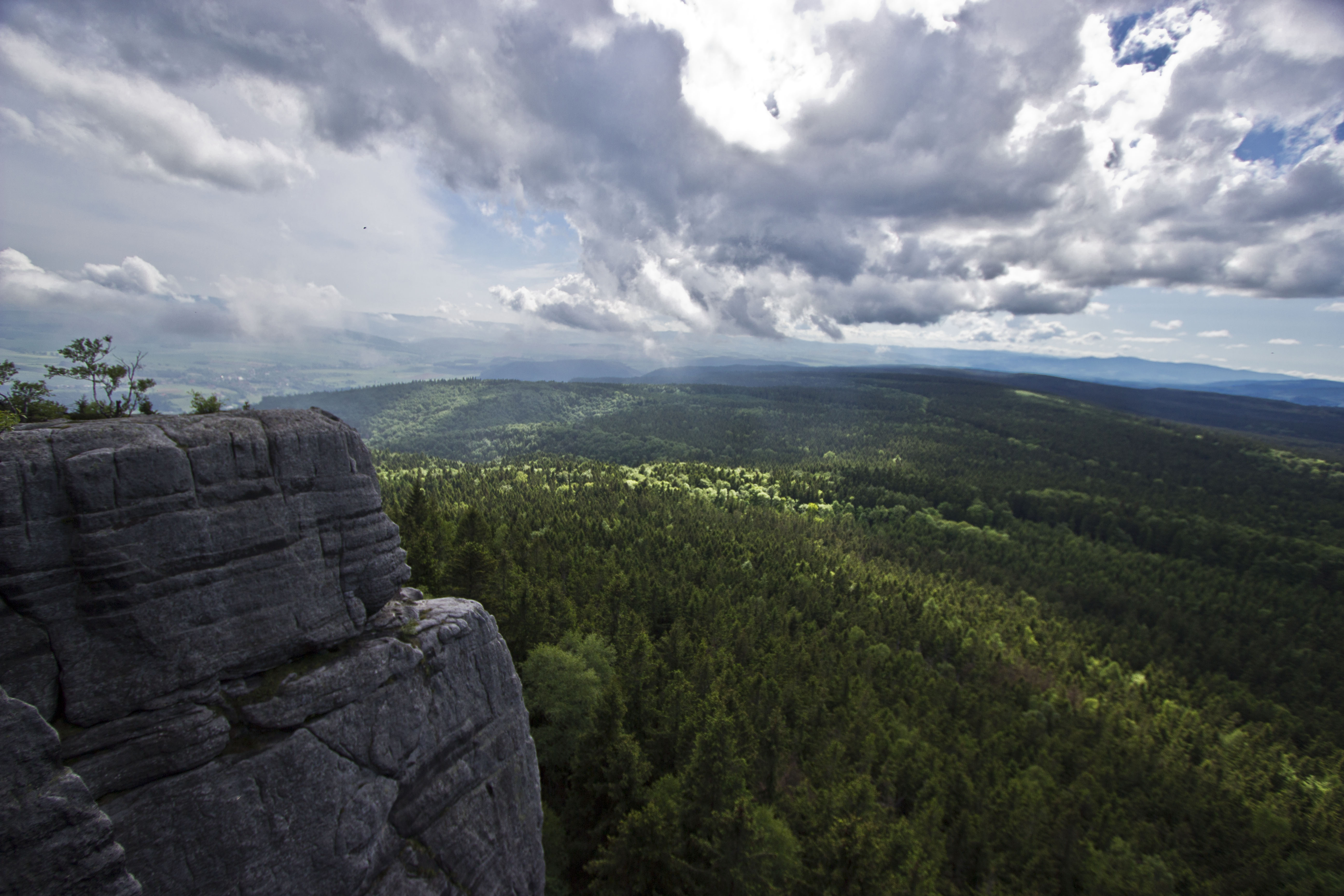 The route from Szczeliniec is worth continuing towards Radkowskie Rocks and Rock Mushrooms. In both places you can see interestingly shaped rocks.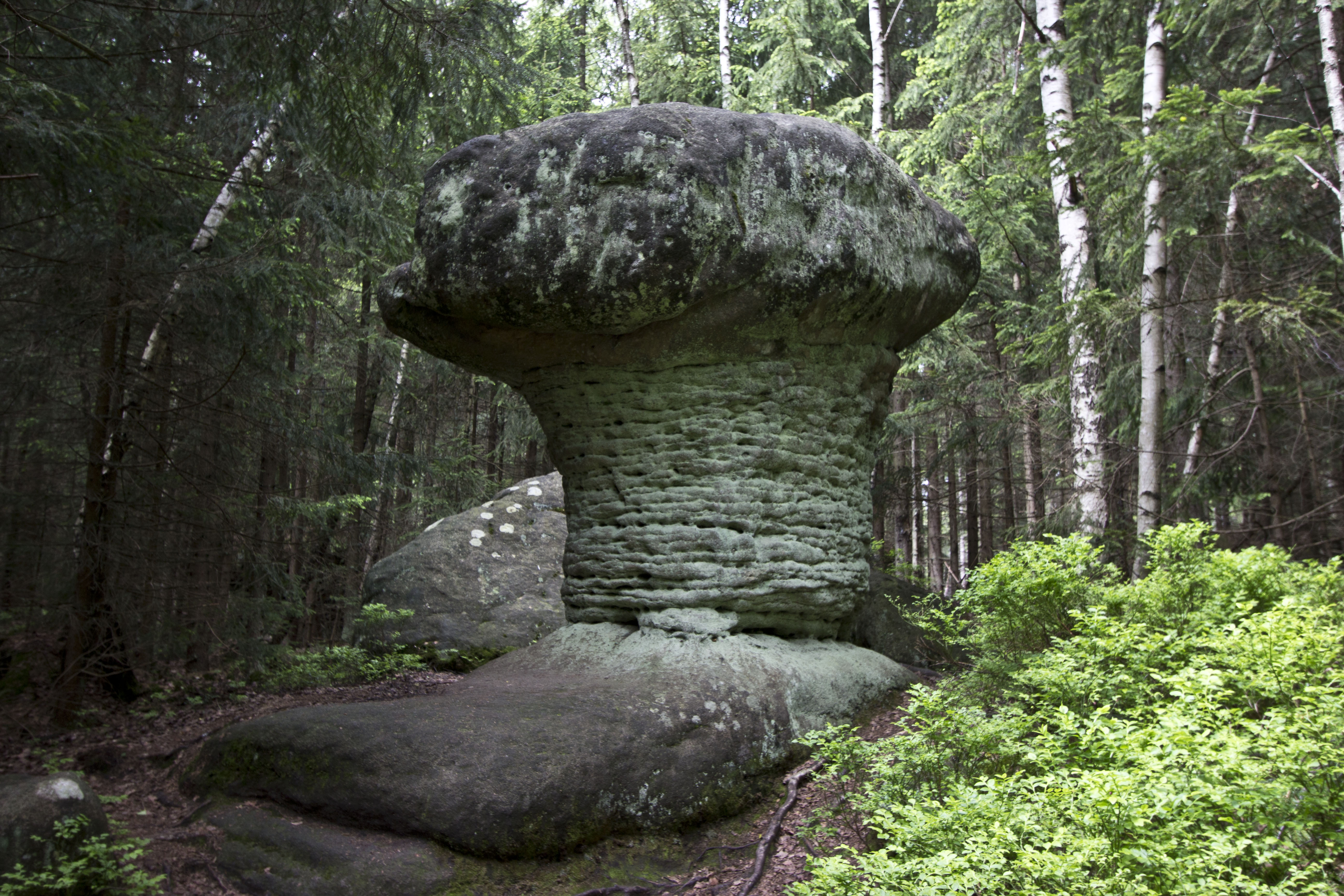 On the way back it's worth taking a look at the educational path ′′ Niknąca Łąka ", which leads along the peats.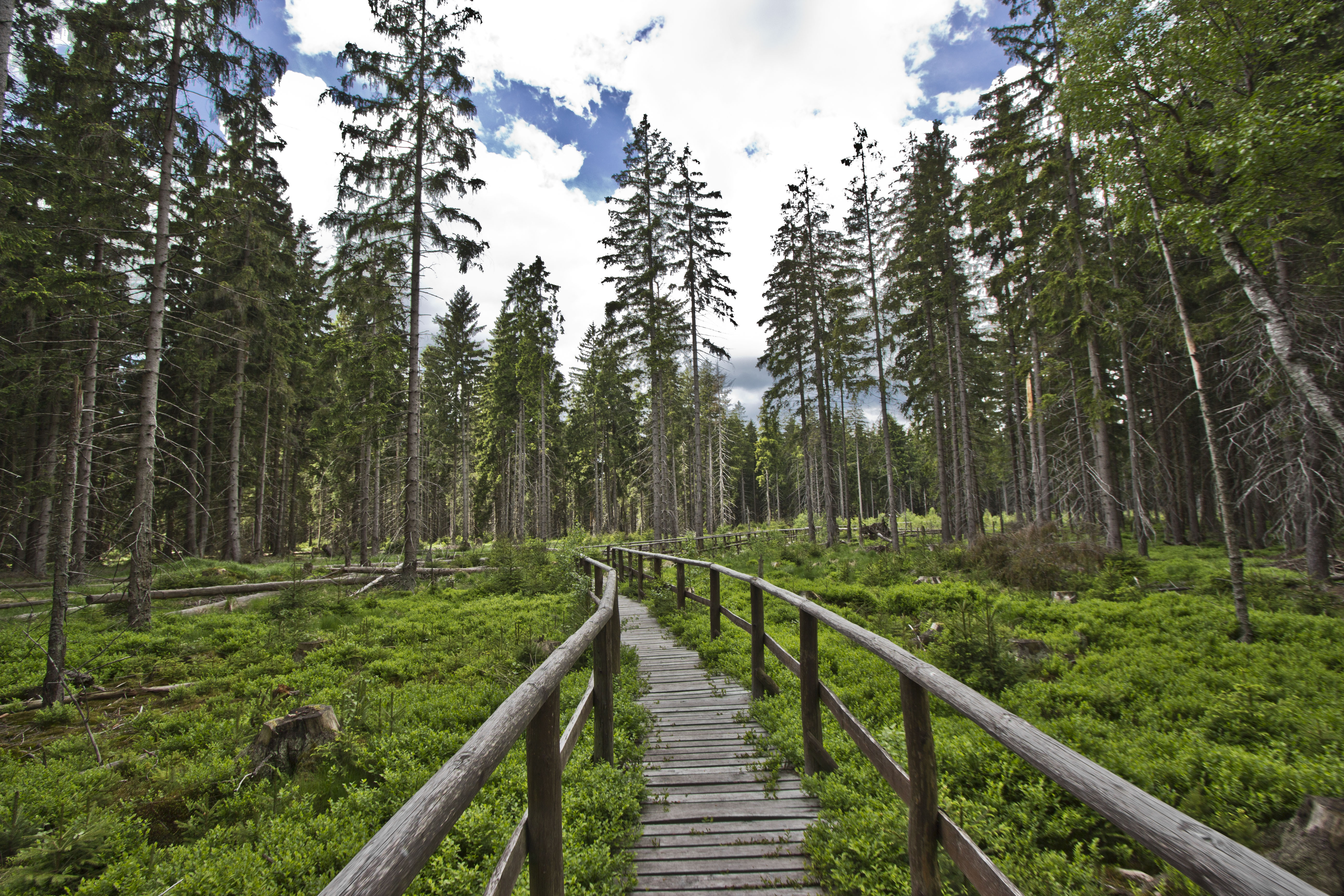 BLEDNE SKALY
The second interesting trail is the maze of Bledne Skaly. It's convenient to get here by car. From Kudowa you can get here by so called "the Road of Hundred Curves", which is already an attraction itself when it comes to driving ?
It takes about 30 minutes to cover the labyrinth of Bledne Skaly, while I can bet that you'll stay here much longer. You will be amazed by the shape of rocks here, from huge blocks to formations reminiscent of mushrooms or animals.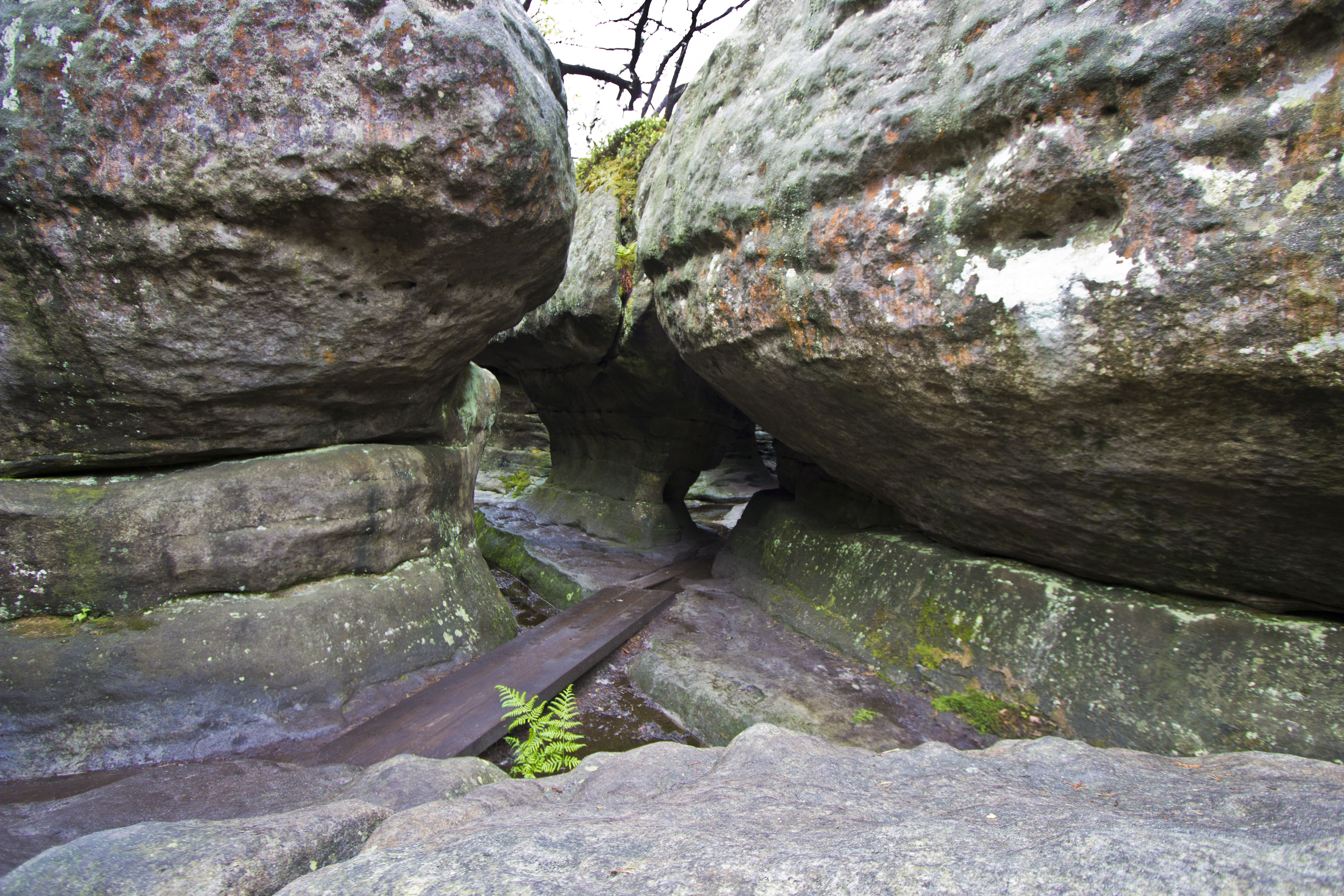 The trail is very diverse, initially leads through a maze of various narrow crossings and alleys. The route continues to get much wider and lead along fancy shaped rocks reaching several meters.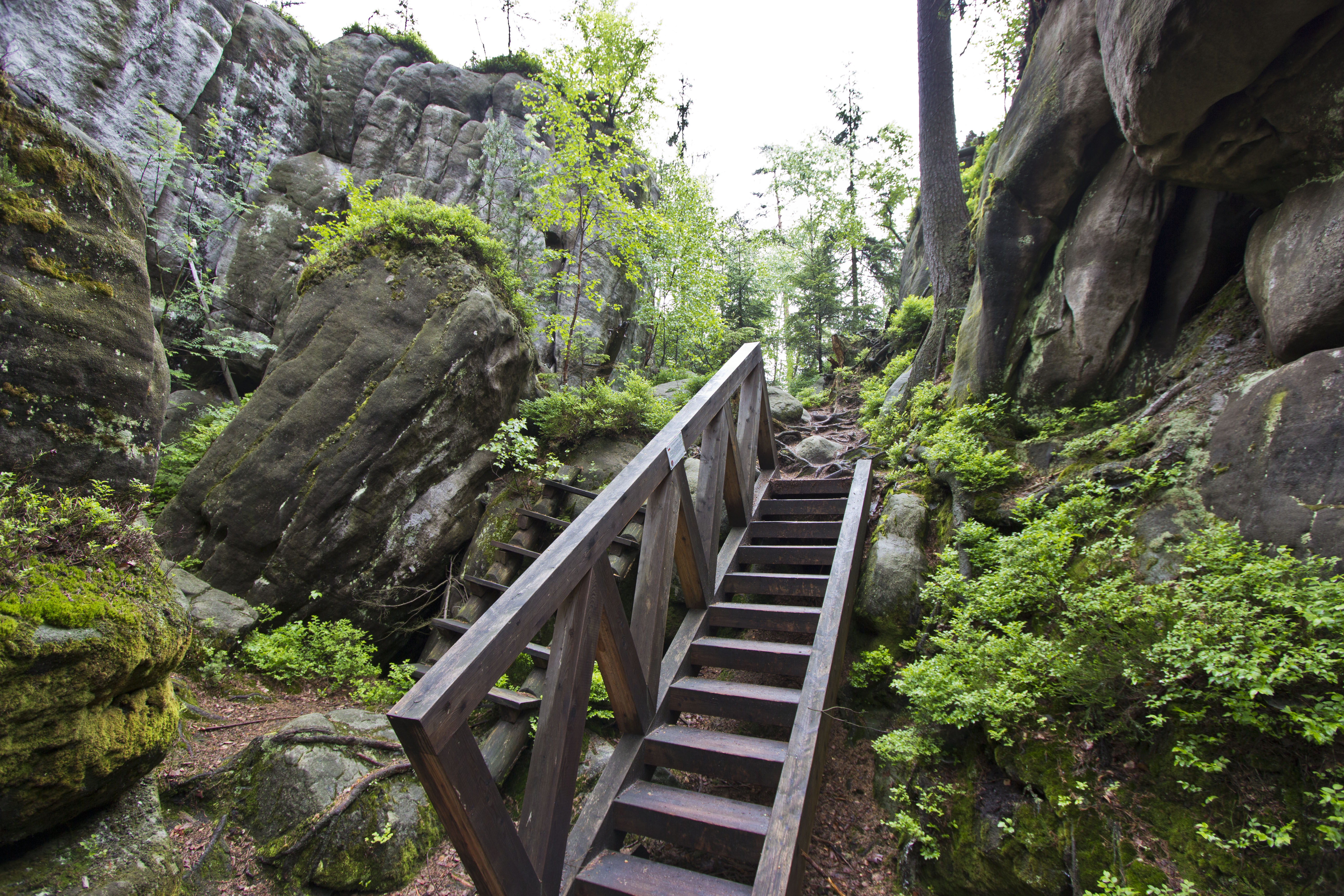 At the end there's a wooden footbridge, which leads through wetlands.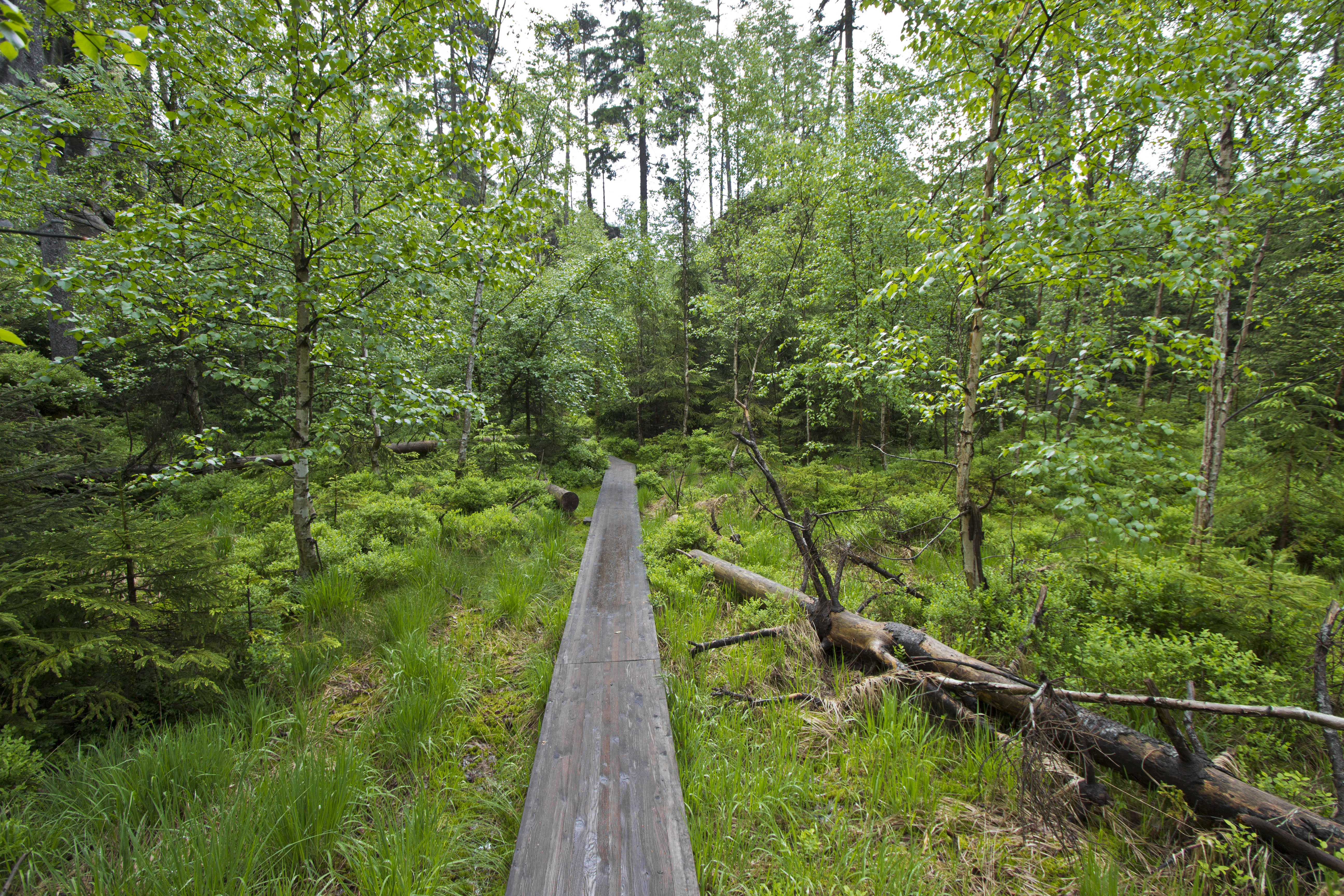 SPAS
While being in Klodzko Land, don't miss popular spa – Duszniki – Zdrój. Spa tradition in Duszniki dates back to 500 years. The spa is famous for its healing waters, mainly derived from three water intakes: ′′ Jan Kazimierz ", ′′ Pieniawa Chopin ′′ and ′′ Agata ", which are used to treat: digestive, osteoporosis and cardiovascular diseases.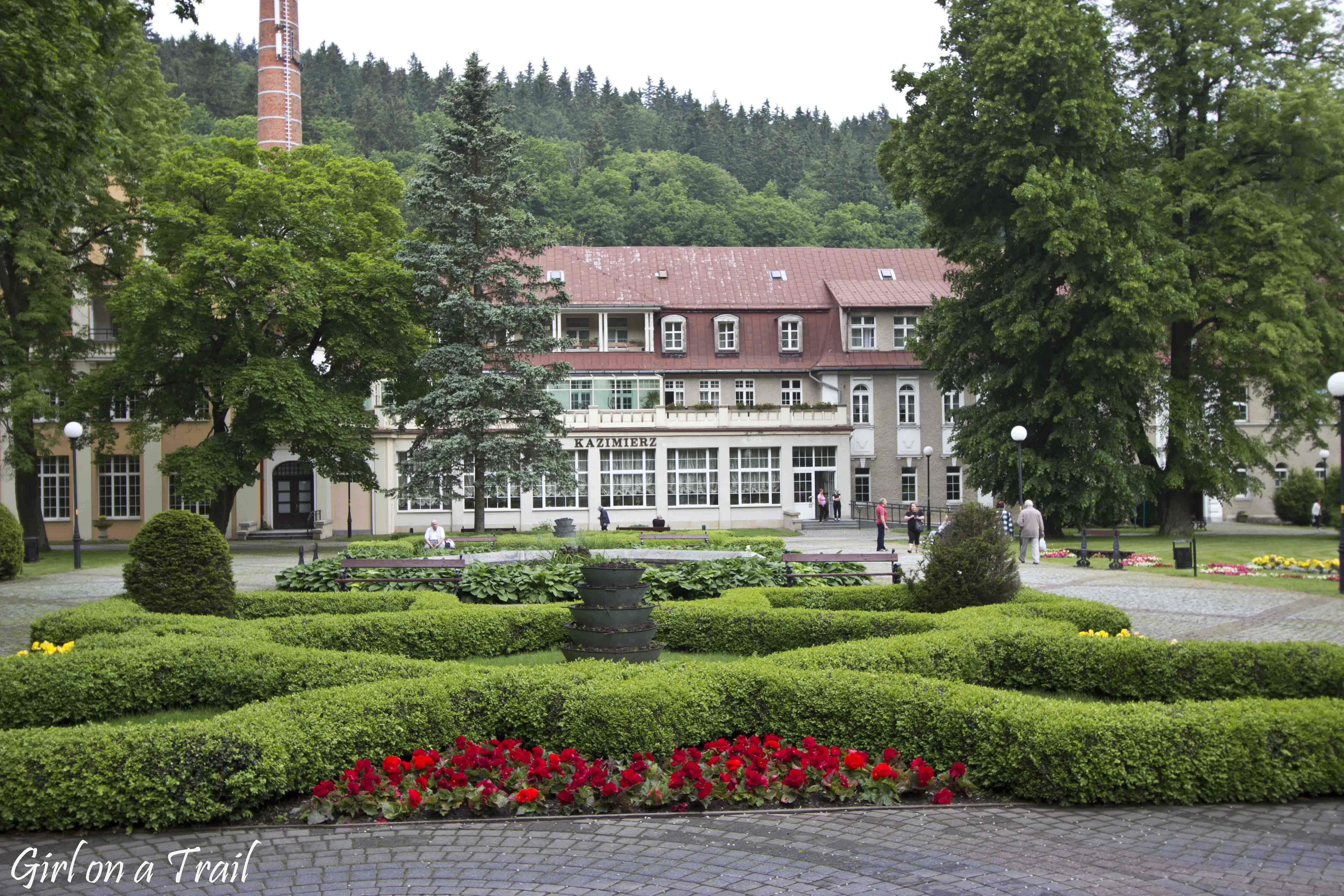 An important tourist point in Duszniki is the Chopin Manor located in Park Zdrojowy. This is where 16-year-old Fryderyk Chopin performed concerts during his treatment. Every year in August the Chopin International Festival takes place here. It is the oldest Polish music festival that has taken place continuously since 1946.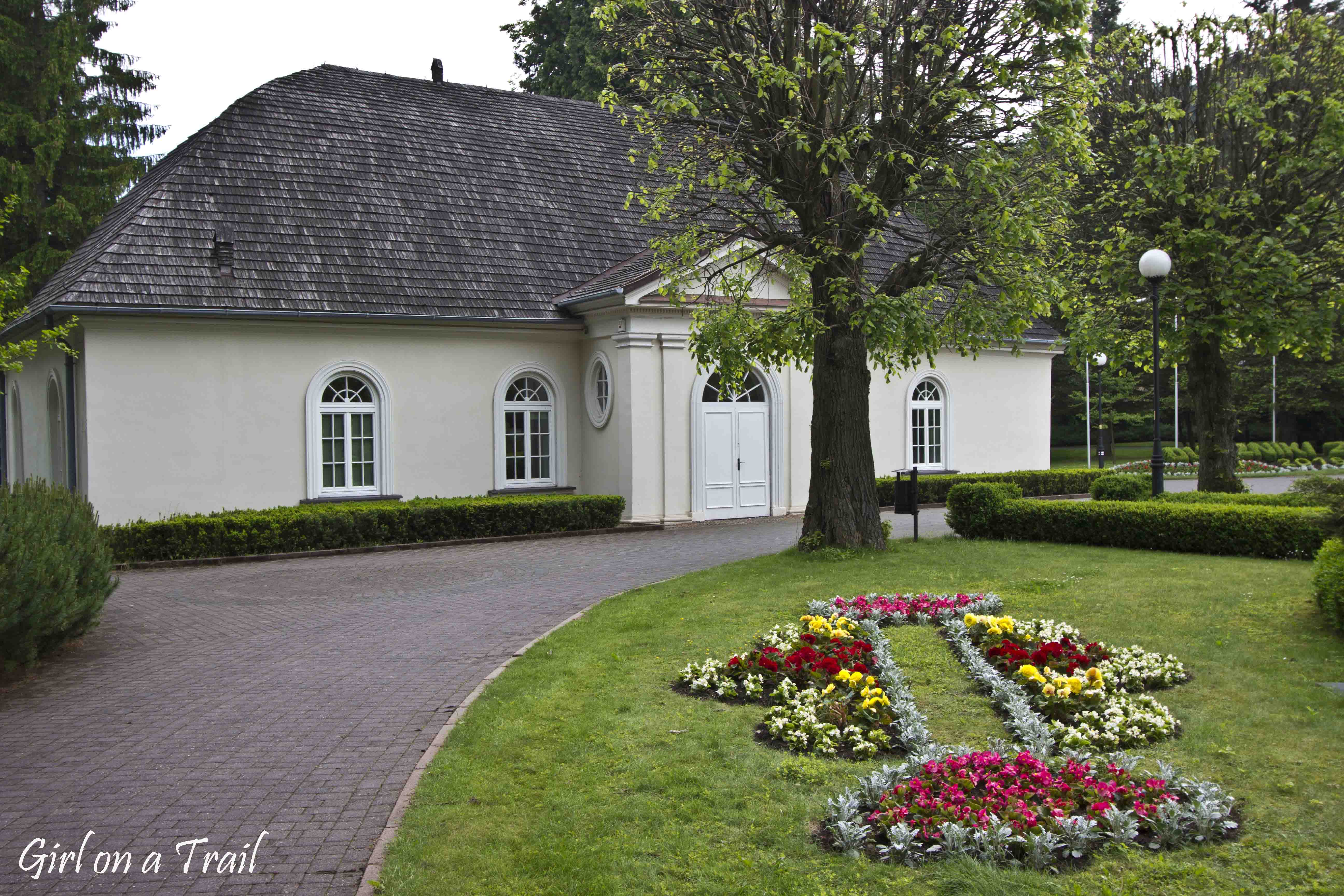 Polanica – Zdrój is another popular spa town in Klodzko Valley. It is a picturesque town located on the Bystrzyca Dusznicka valley and characterized by unique buildings.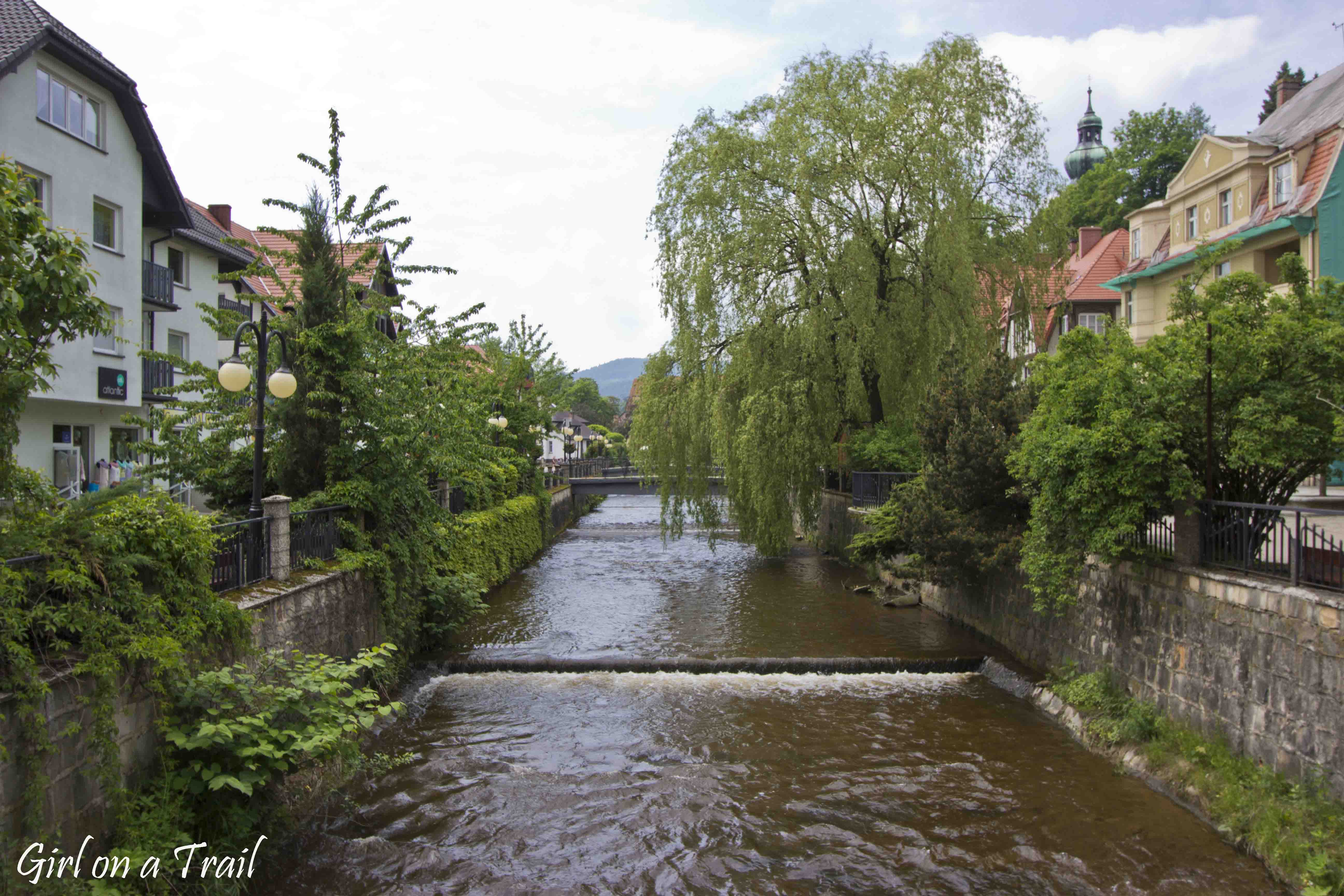 The central point in spa is Spa Park, where you can visit: Spa Theater, Mineral Water Pumproom -Wielka Pieniawa, as well as many sanatoriums and spa hospitals.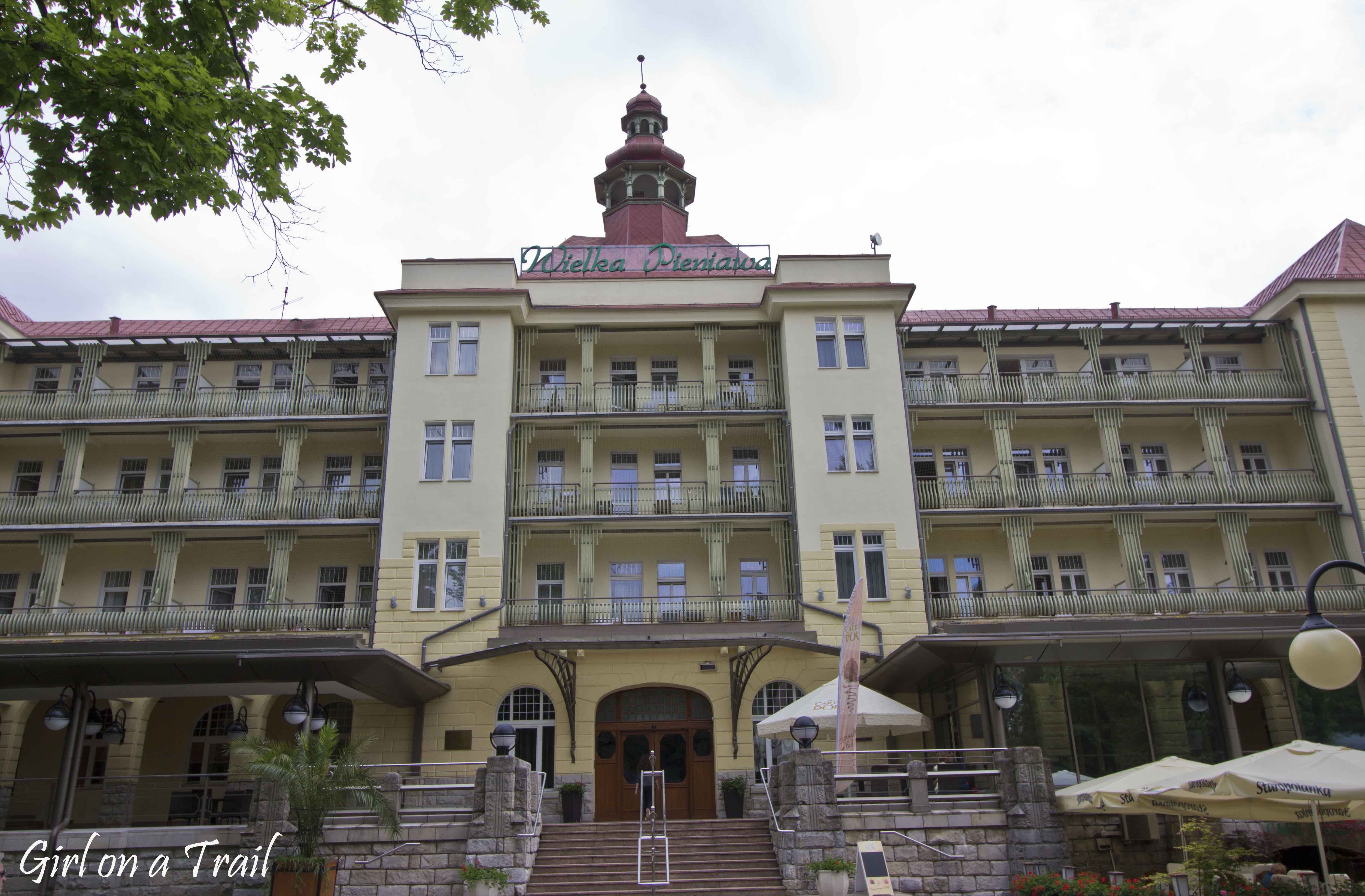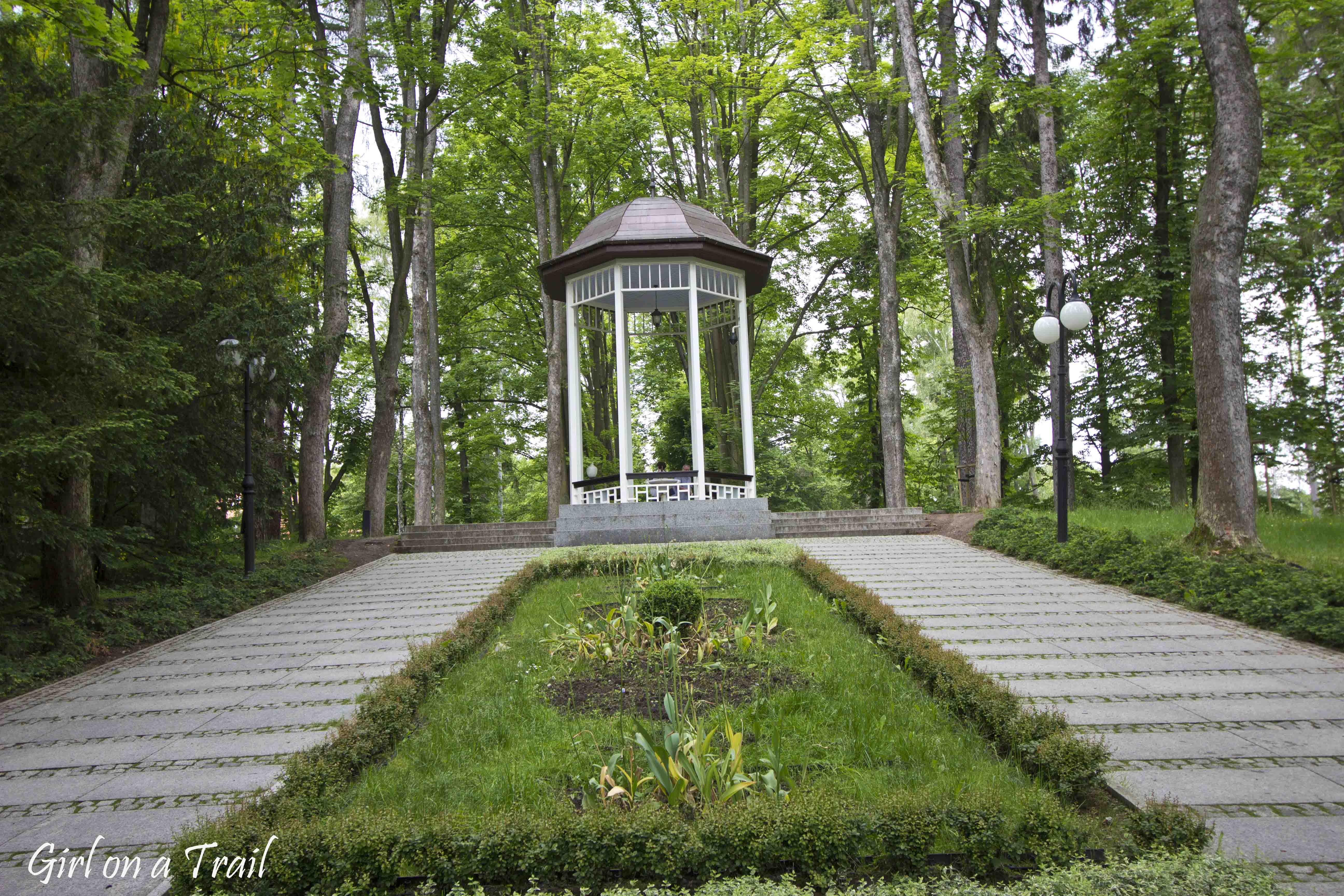 In the Pumproom you can try local healing water – Wielka Pieniawa, which is the main healing medicament in the spa.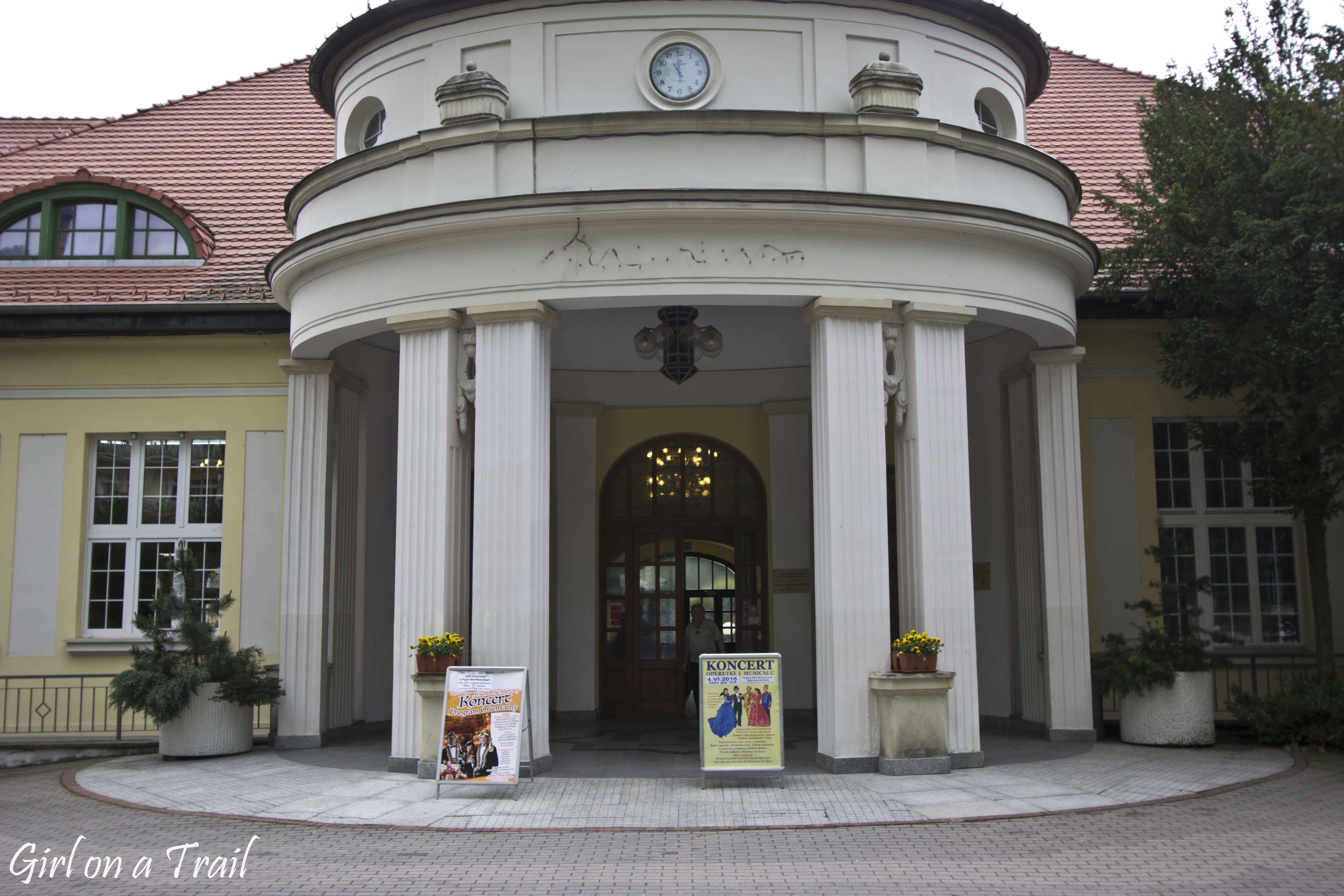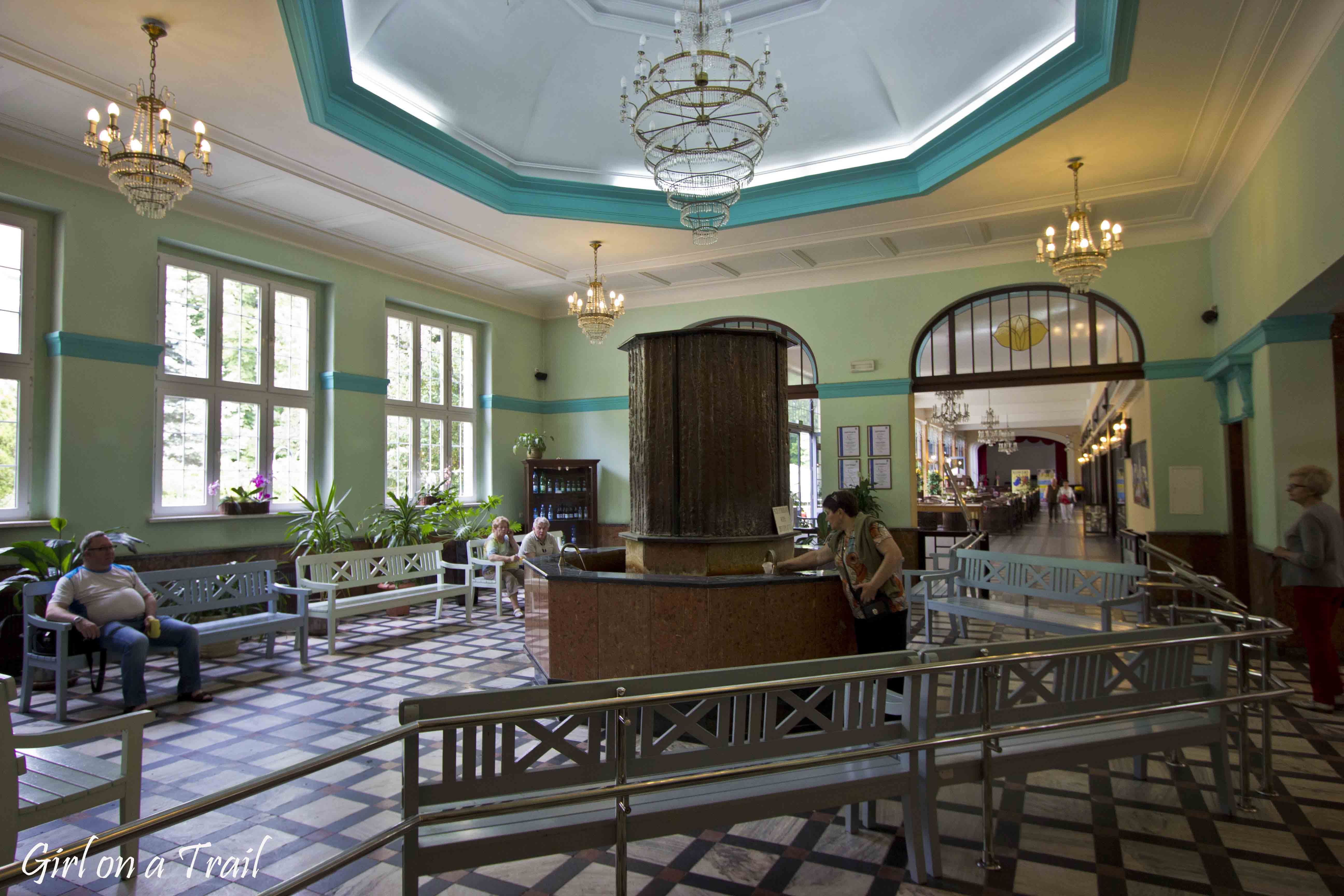 Personally, if I had to choose a spa in the Kłodzko Valley, I would visit Kudowa Zdrój. This spa surprised me with a unique, colorful architecture.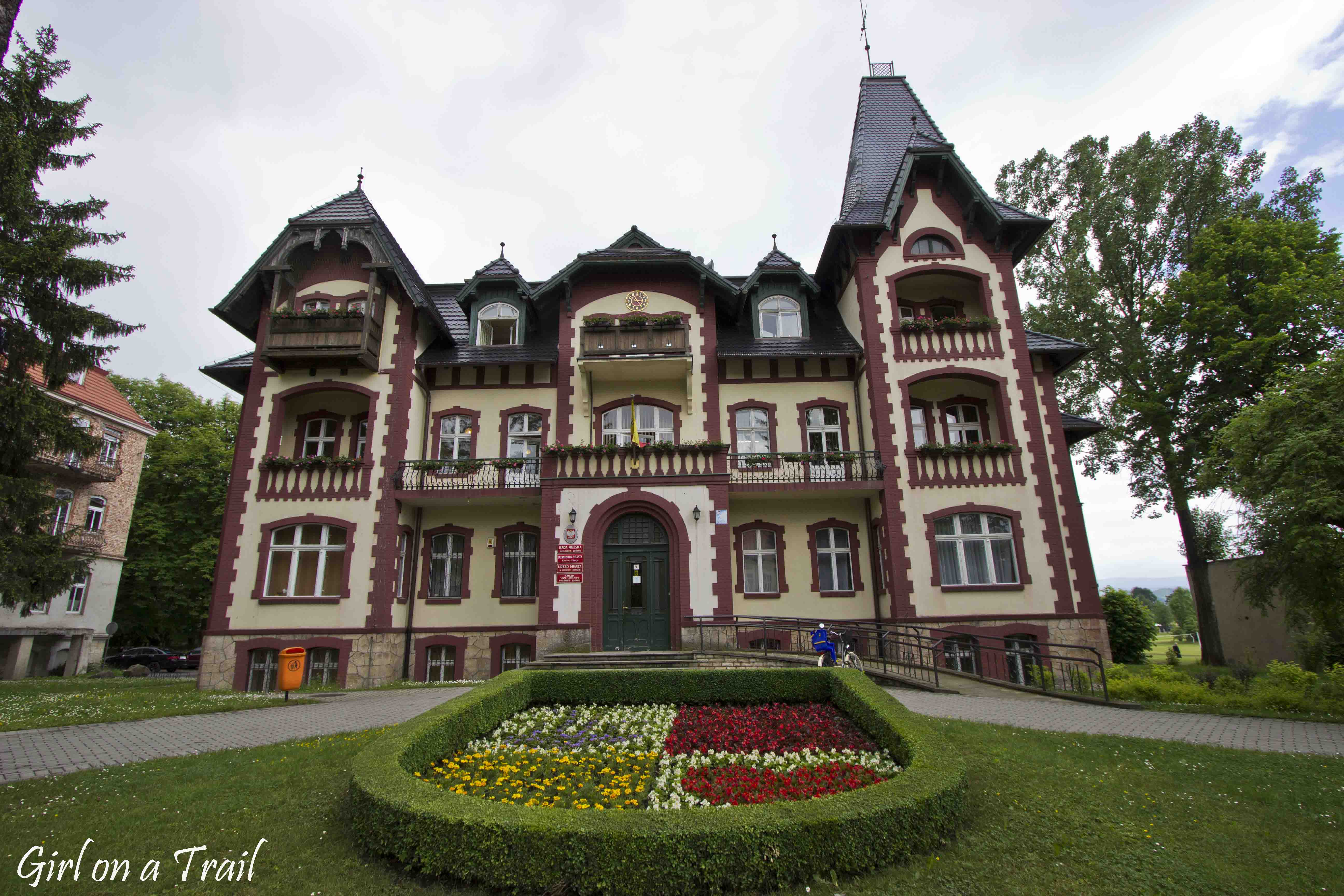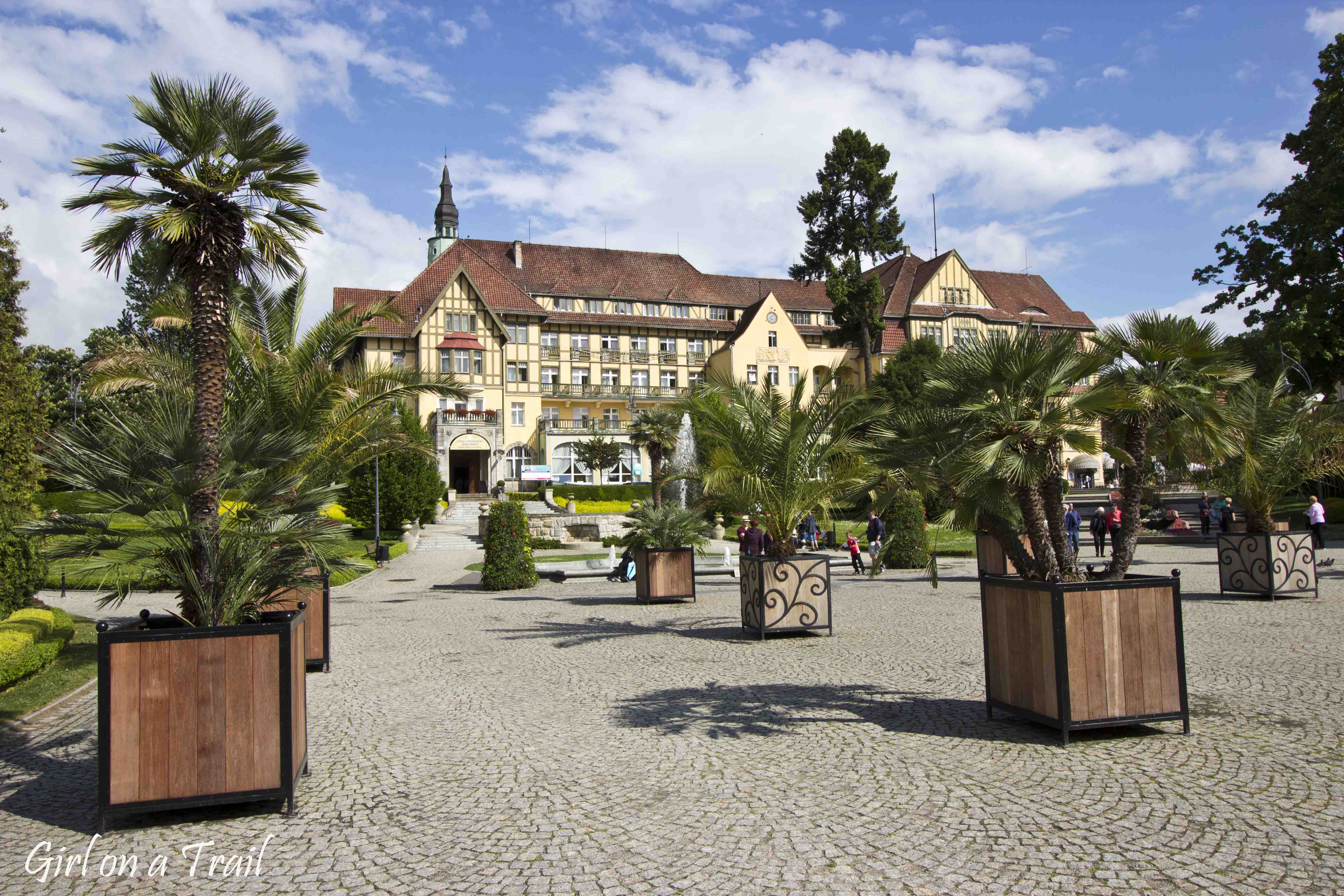 You can feel specific vibe here. In Spa Park you can see many people walking or sunbathing , while in the Spa Pumproom you can try three kinds of local healing water: Śniadecki, Marchlewski and Moniuszko. It's worth taking a look here also because of its elegant interior.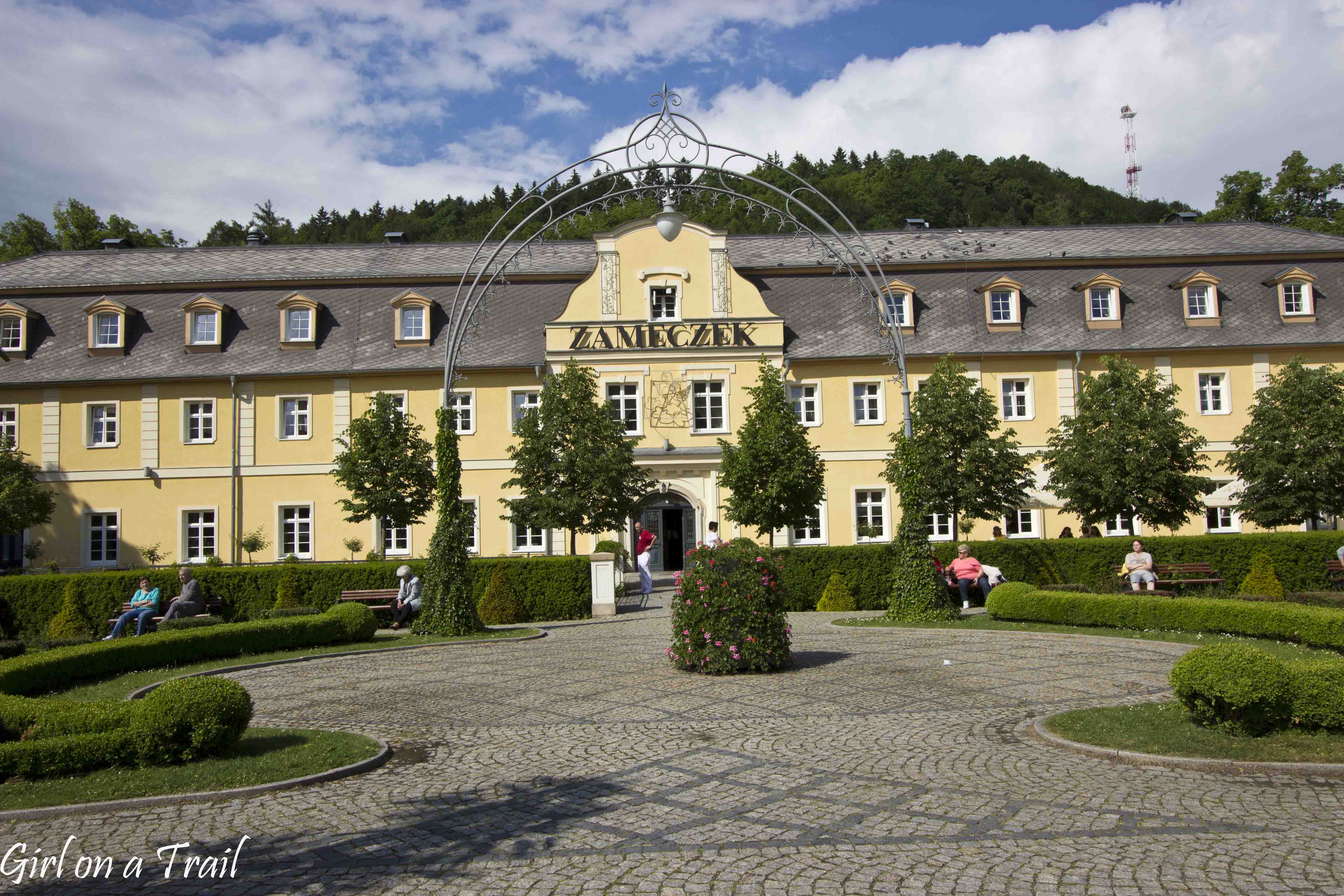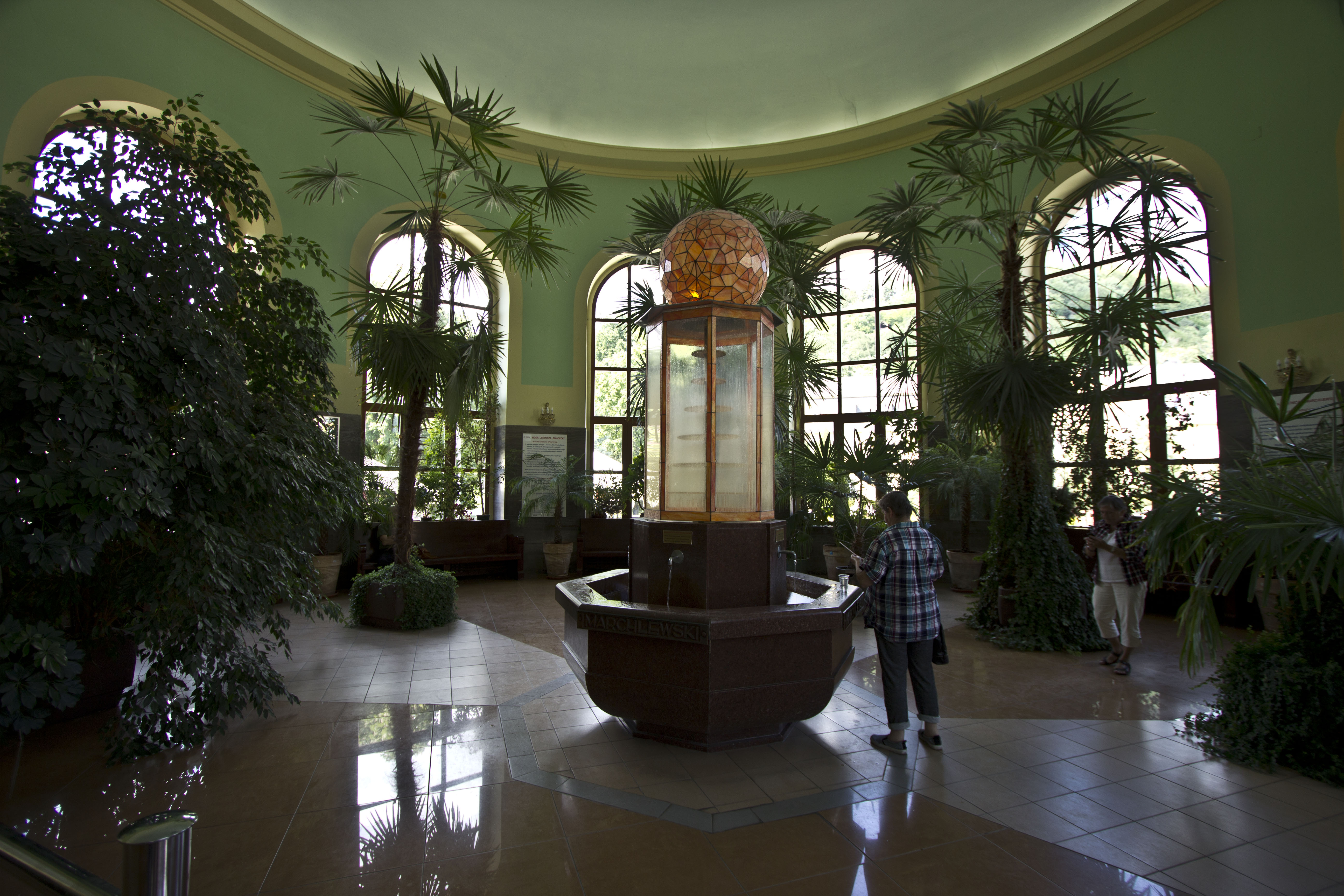 CASTLE LESNA ON SZCZYTNIK
Driving from Duszniki towards Polanica it is also worth visiting the Castle Lesna on Szczytnik hill. Although the castle looks like a medieval fortification, it was actually built in the 30's in 19th century. Right next to the castle there's a lookout platform from which you can admire the beautiful countryside.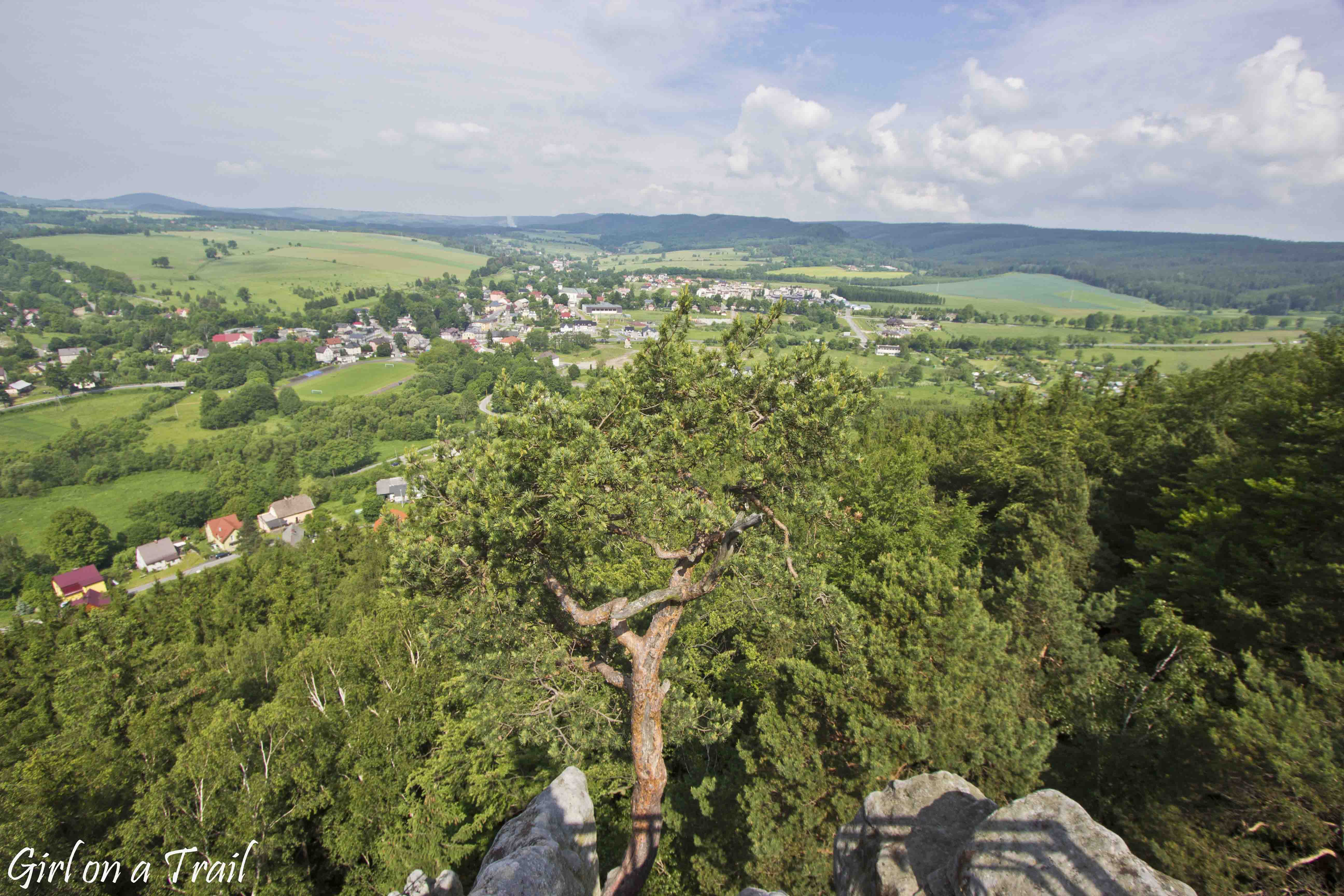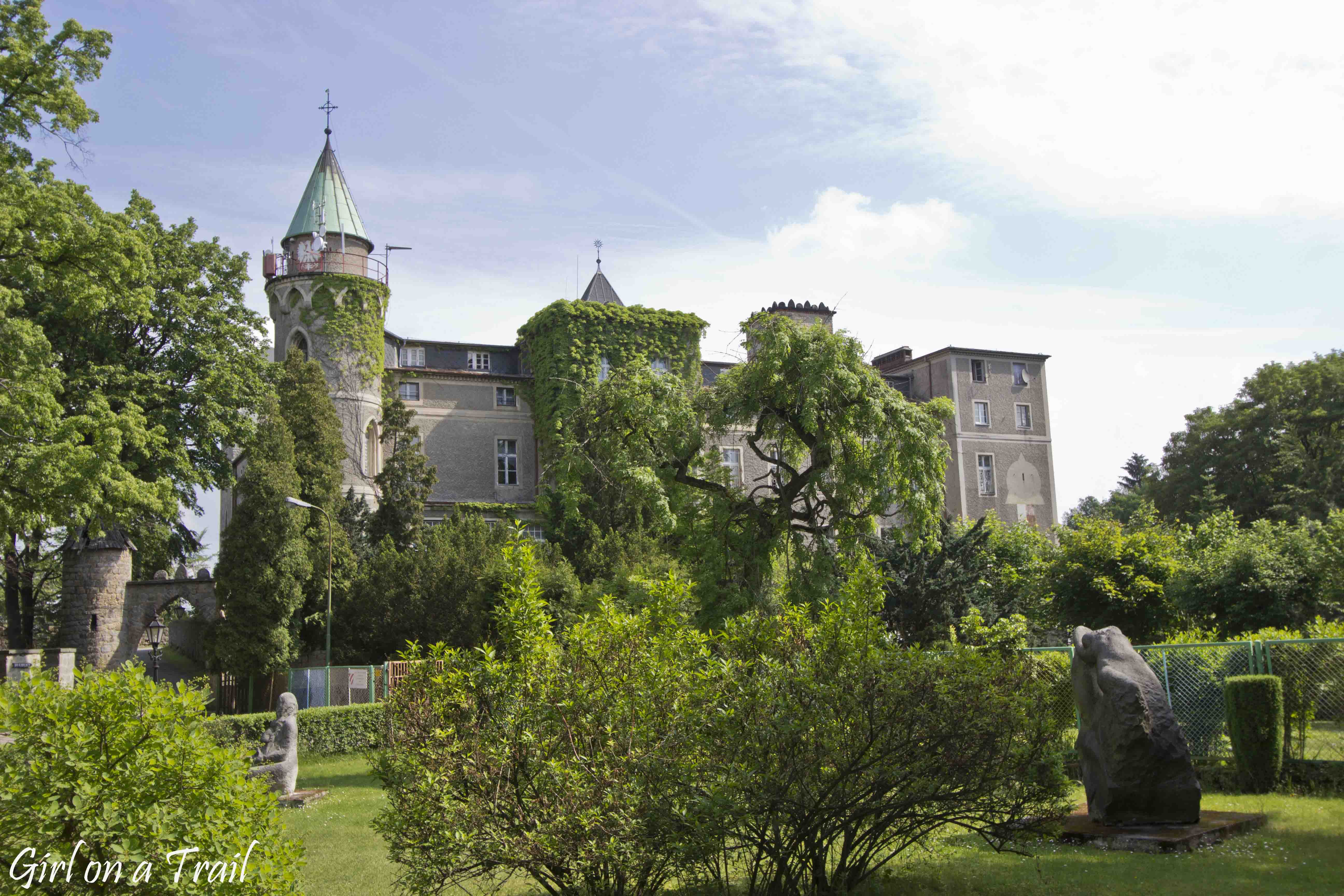 WAMBIERZYCE
An interesting place of sacral character is the Sanctuary of Our Lady of Wambierzyce, Queen of Families, also known as ′′ Silesian Jerusalem ". A total of 57 steps leads to the entrance. The first nine stairs symbolize the number of angel choirs, the next 33 the age of Jesus, while the last fifteen – Mary's age at the moment of conception. The basilica gained great popularity after the wonderful recovery of Jan from Raszew, who regained his sight here.