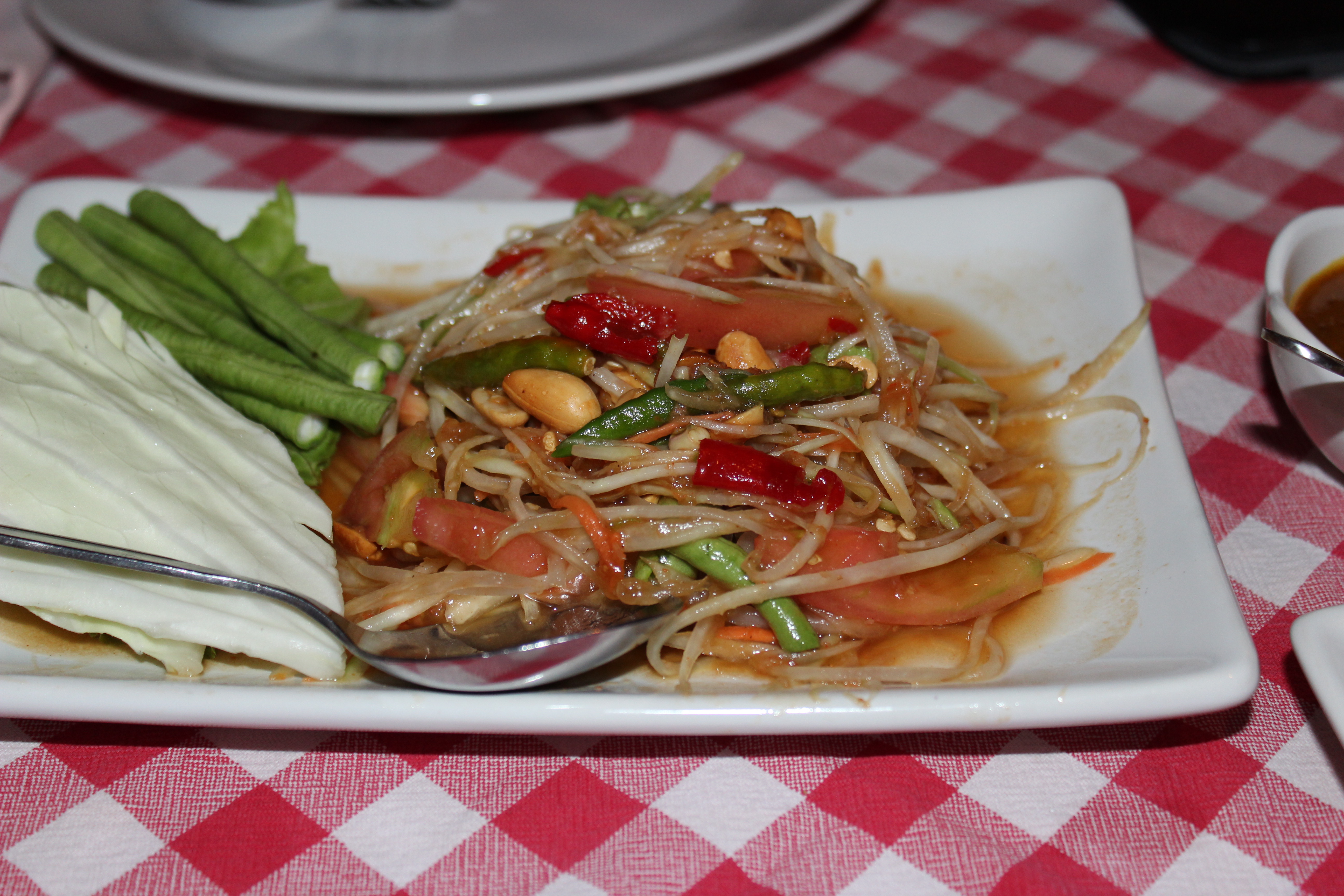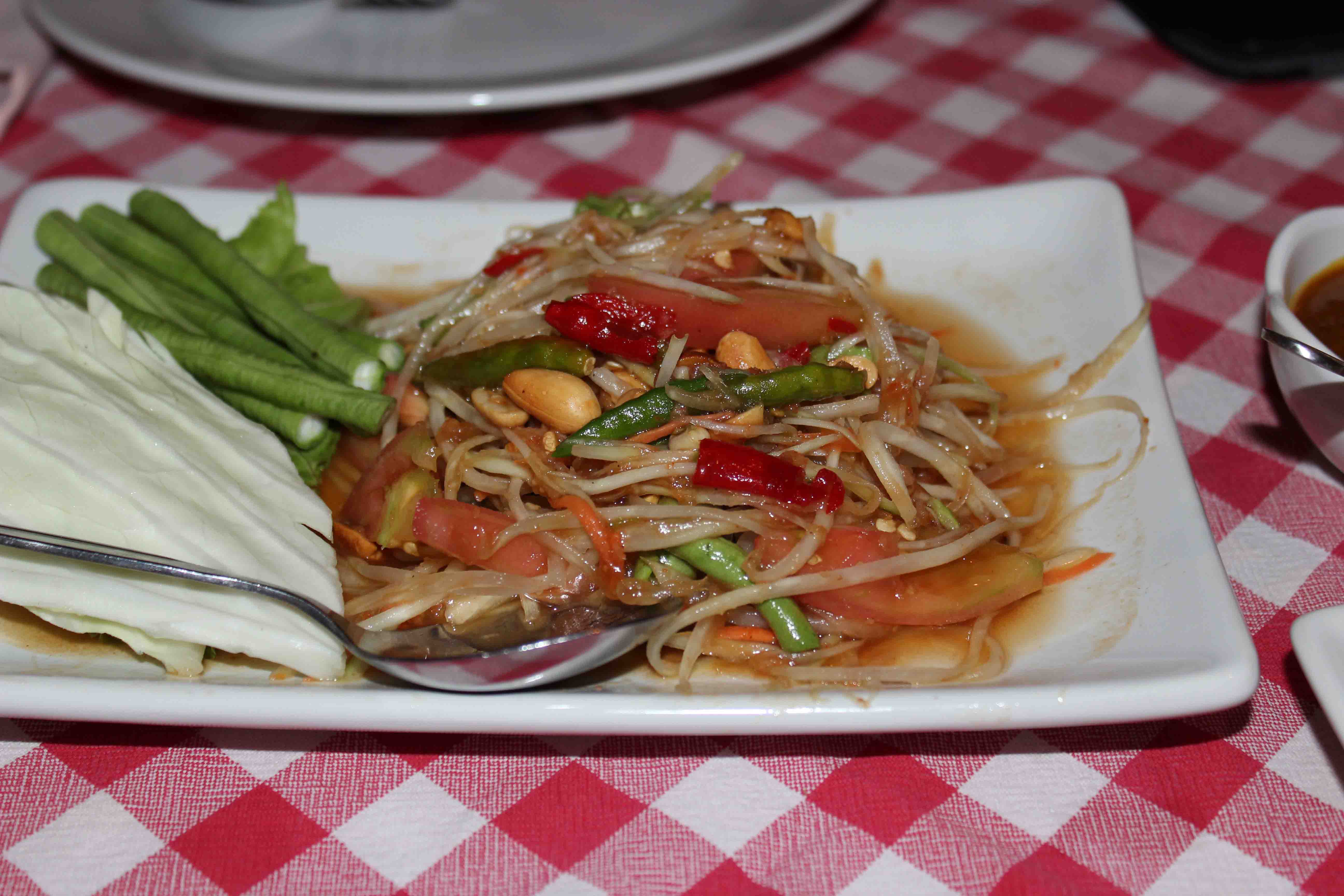 Cuisine is an inseparable element which characterizes the culture of the country. Nowhere else it isn't as visible as in Thailand. The way of eating and preparing dishes reflects Thais customs and history. A lot of books and TV shows about Thai cuisine were created but none even the best recipe won't taste the same as those courses which are prepared hastily on improvisational stalls on Bangkok streets. Street vendors specialize in few dishes so that the teste of Pad Thai prepared by elder Thai is comparable to the experience on grandma's dinner.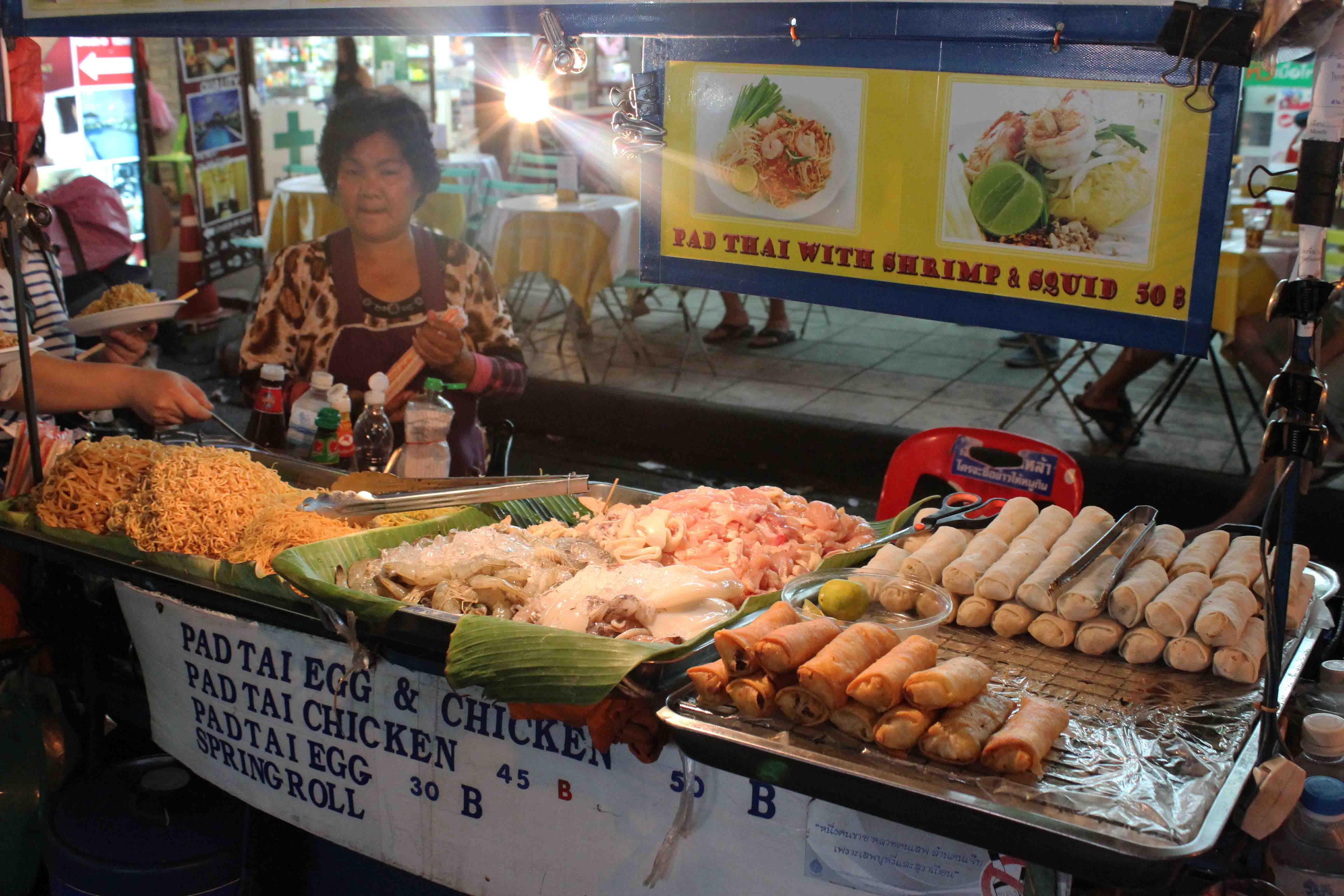 Four tastes: sweet, sour, salty and spicy are the base of every Thai dish. It's impossible to eat bland or similar dishes there.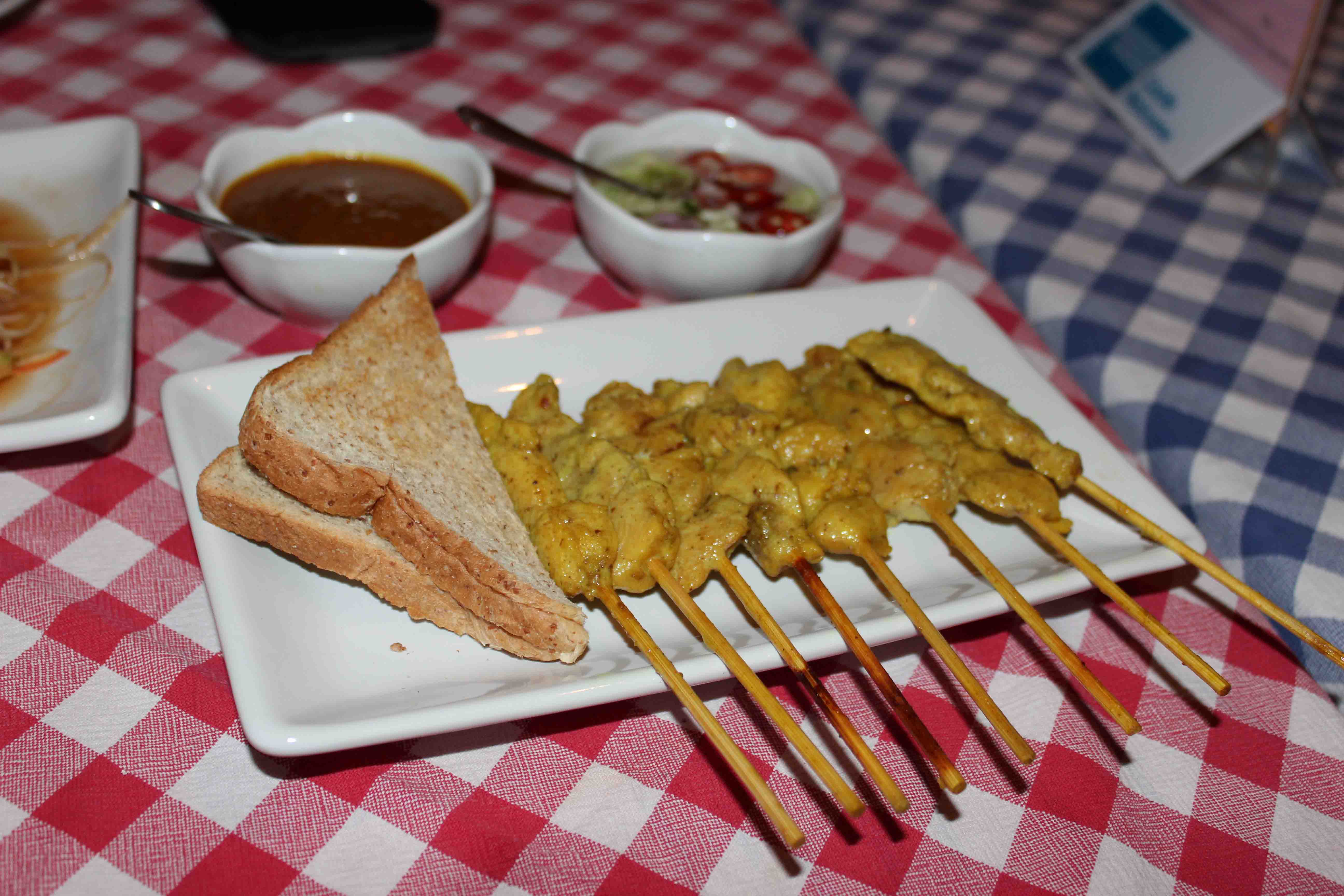 Combination of various tastes in one dish wouldn't be possible without proper selection of spices. Searching for salt and pepper in Thai cuisine is pointless. Instead of salt they use fish sauce which makes specific, salty taste. It's prepared from fermented fish, so you can imagine its smell.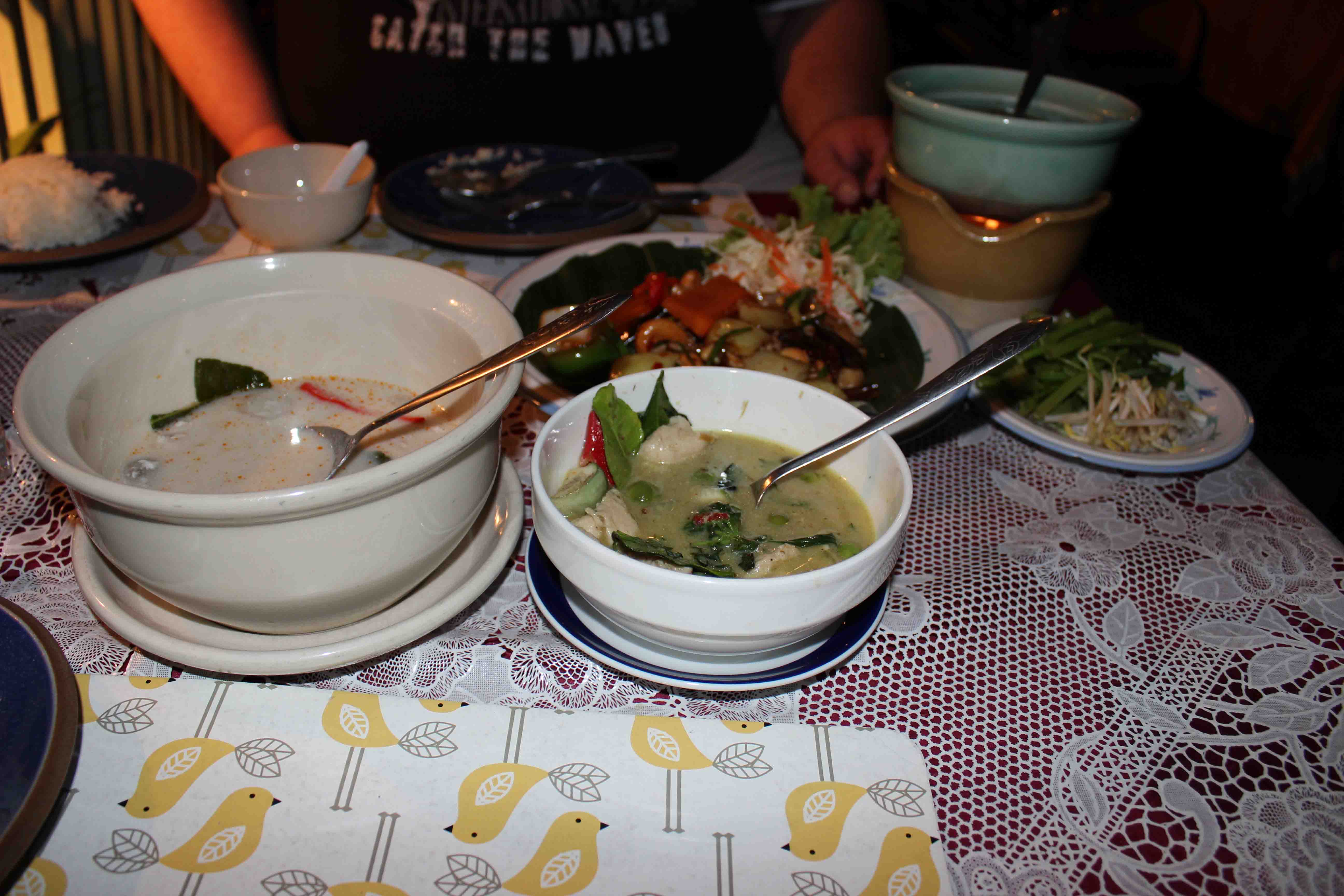 Unique taste of Thai cuisine is made also by kaffir lime leaves and lemon grass which balance spicy chilli. They're used for soups, sometimes with a galangal root which tastes similarly to ginger. They have acid, refreshing taste. Another popular ingredient used in a curry is also Thai basil.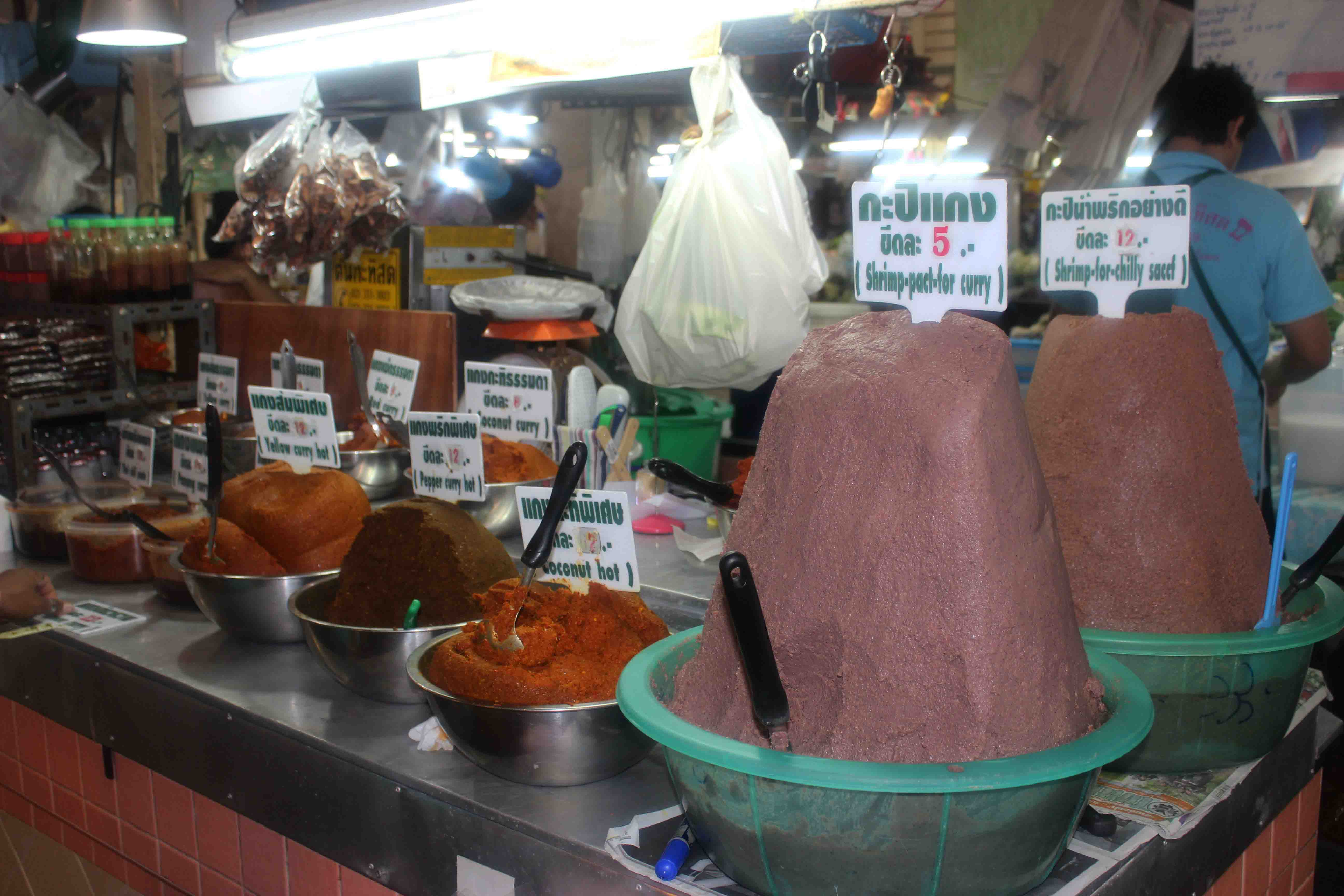 Cilantro, mint leaves, turmeric or Ginger are also widely used. Some dishes are rolled in pandanus or banana leaves such as gai haw bai dteuy chicken. Leaves make the dish milder but we remember that they are inedible (we checked it). Additionally banana flowers are used in salads and curry or as a decoration.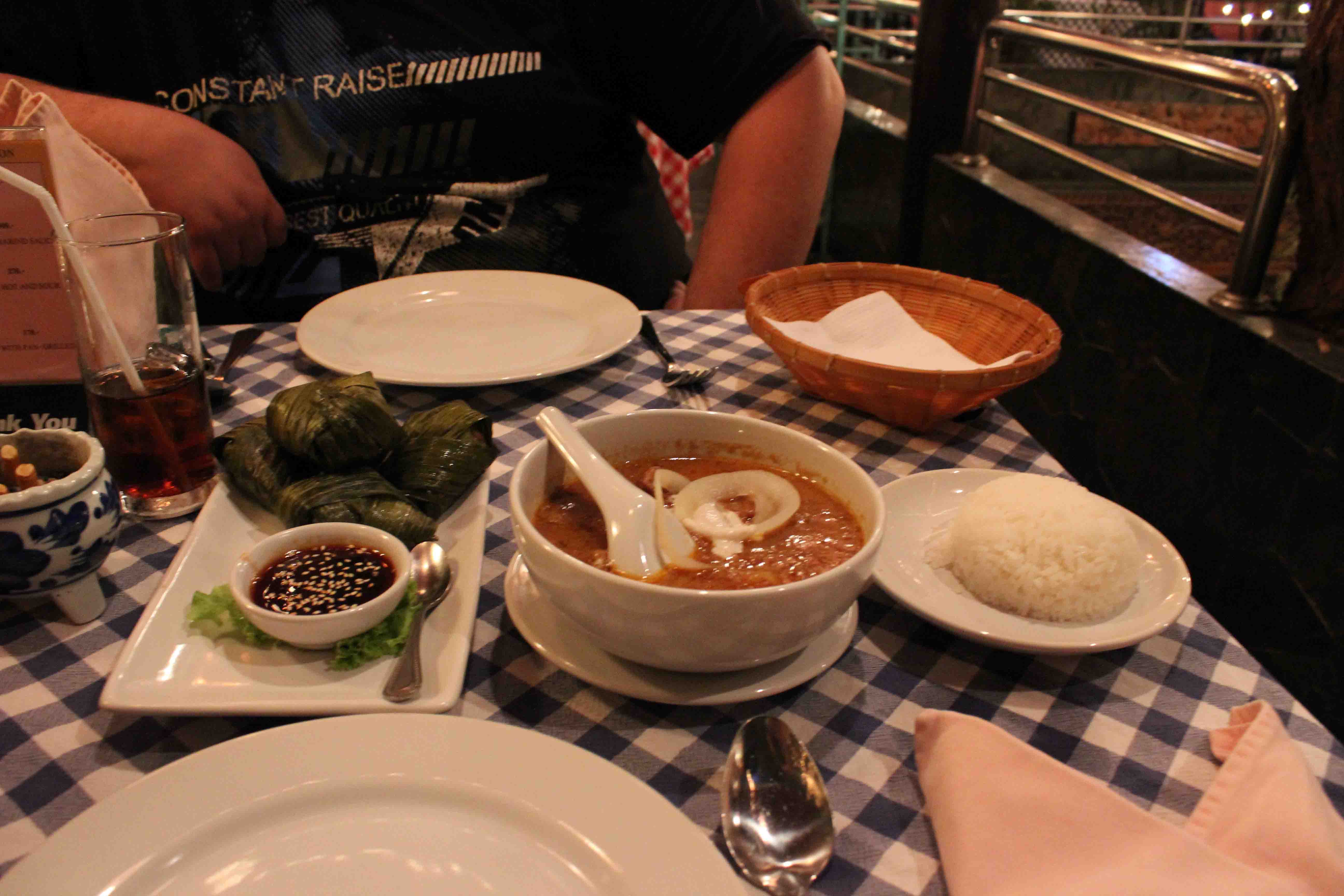 What to eat in Thailand?
Thai cuisine is so varied that it's impossible to try everything even during monthly holiday.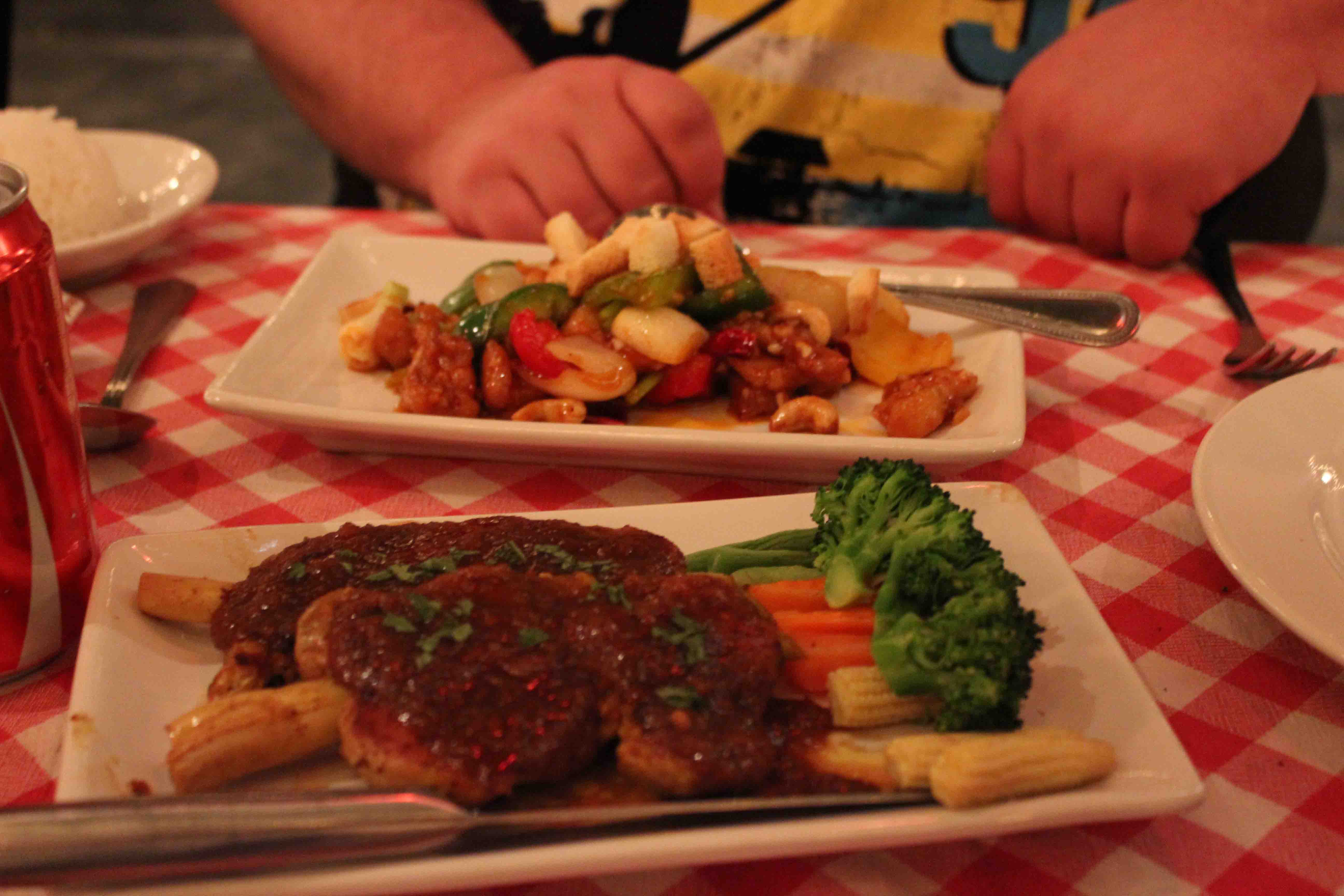 The most popular Thai dis his pad thai – noodle with shrimps, tofu or chicken fried in a wok with peanuts, tamarind, lime juice and egg. The best pad thai is prepared on the streets. Among various salads, som tum is definitely the most interesting. It's made from papaya, peanuts, dried shrimps and chilli, and it can be really spicy.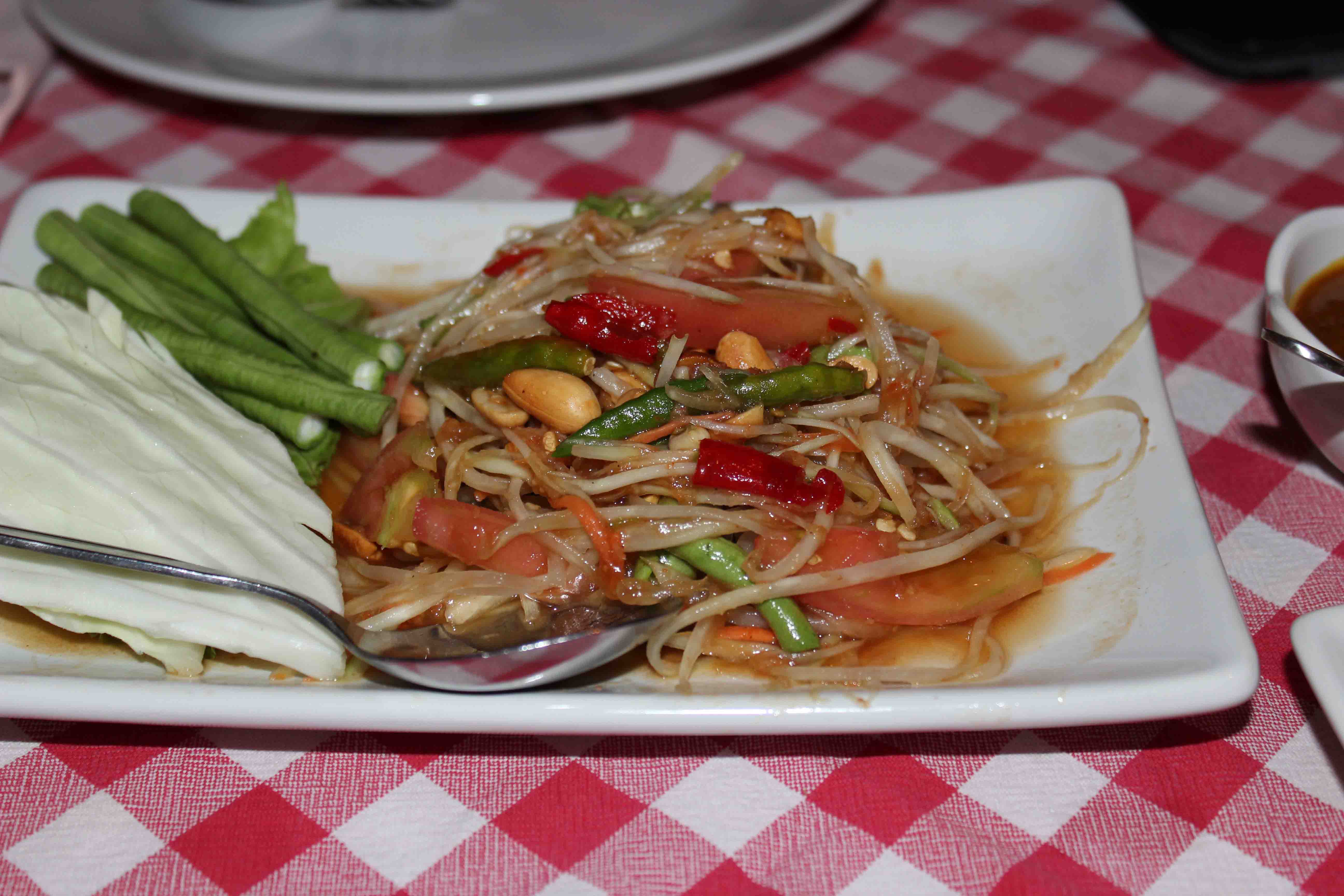 Another tasty dish is Thai curry. Our favorite is Massaman curry – known also as Muslim curry with beef. From soups, we can recommend you refreshing Tom Kha Kai – coconut soup with chicken, lime, galangal and chilli. The staple food is rice which is combined with various Thai dishes. In Thailand you can taste a lot of kinds of rice but the most popular is jasmine.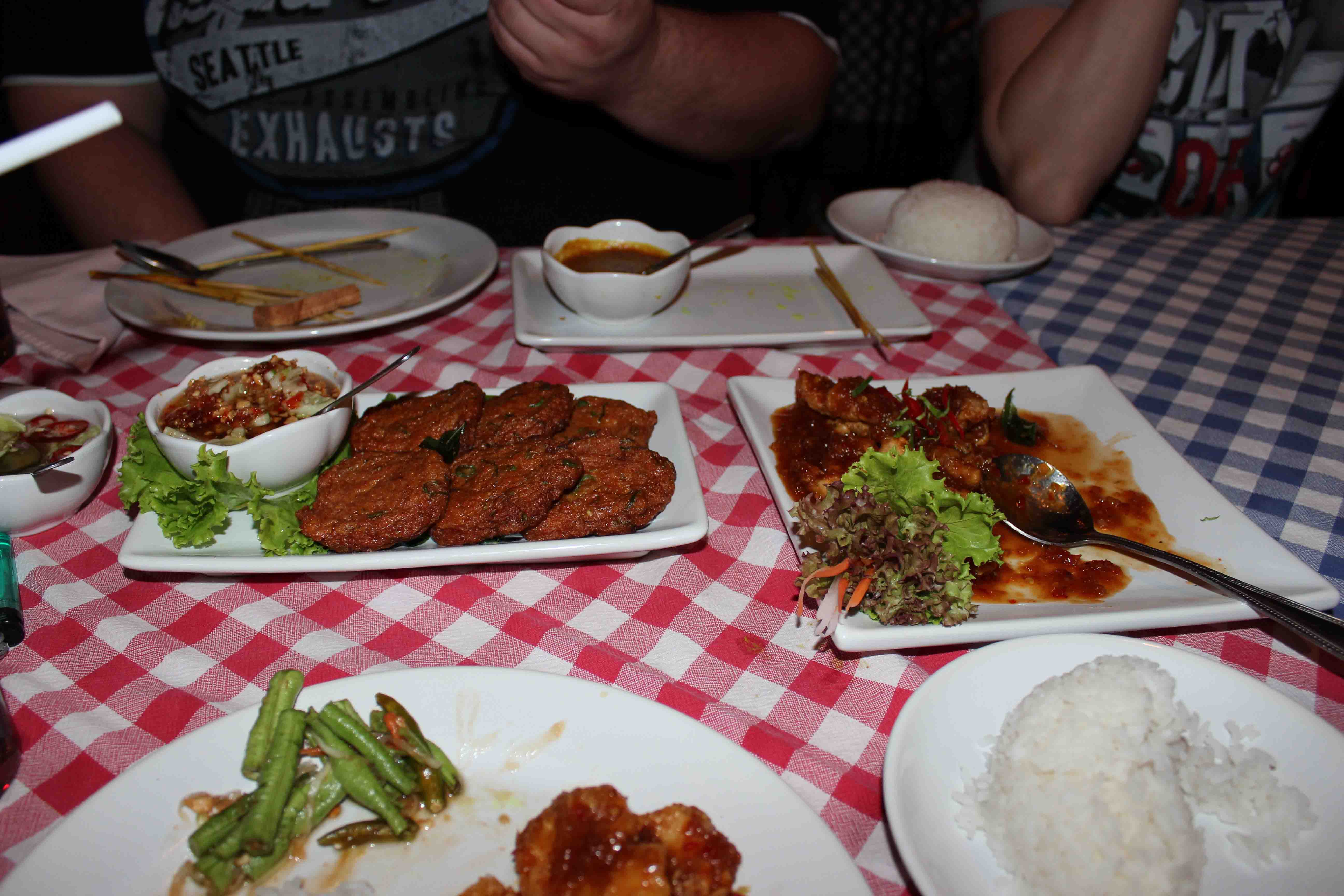 Desserts
Thai desserts are based mainly on fruit. Fruit like lychee, papaya, mango, pomelo or coconuts you can find on the stalls on Bangkok streets.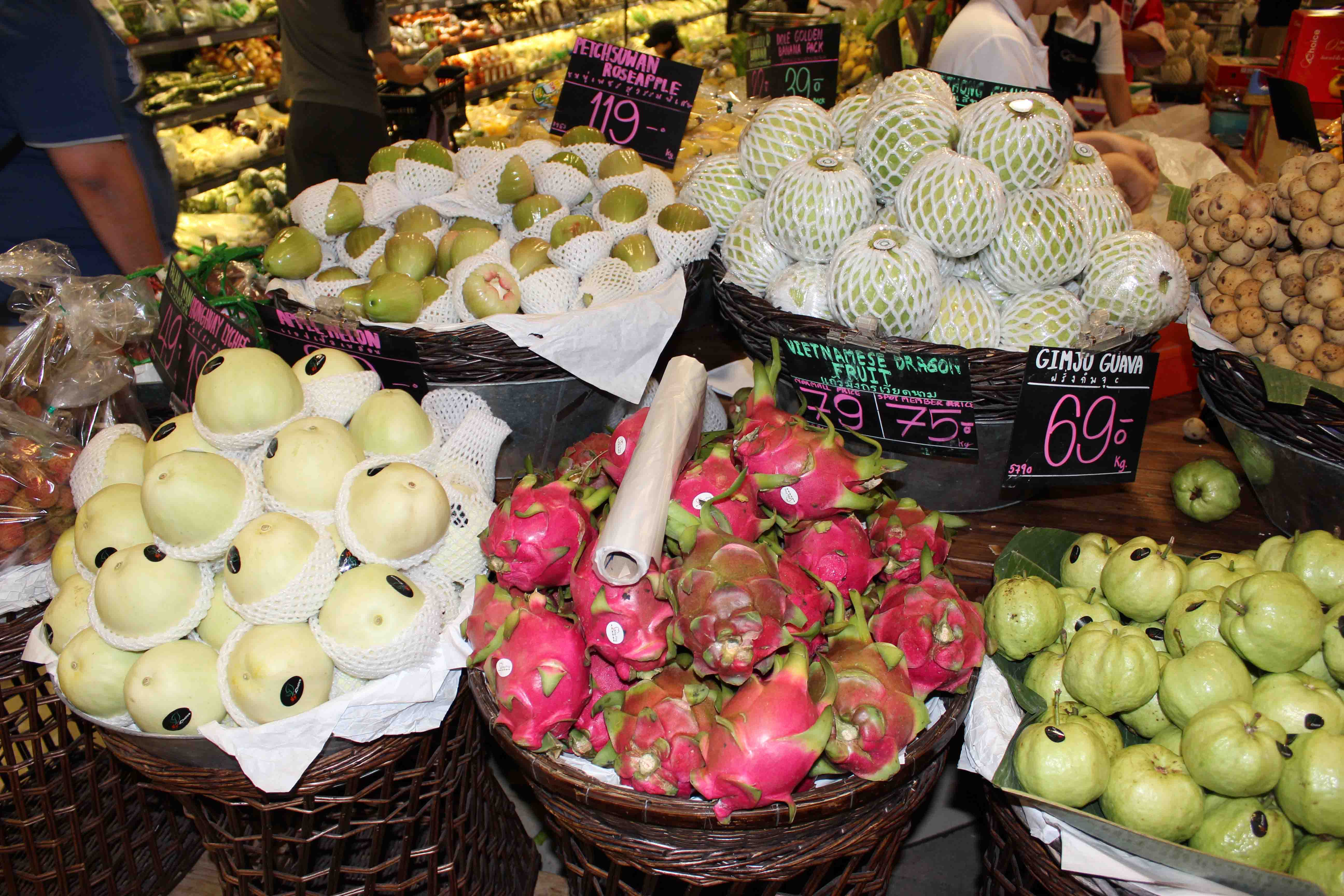 Less popular are: rambutans, jackfruit, mangosteen, lansat or longan.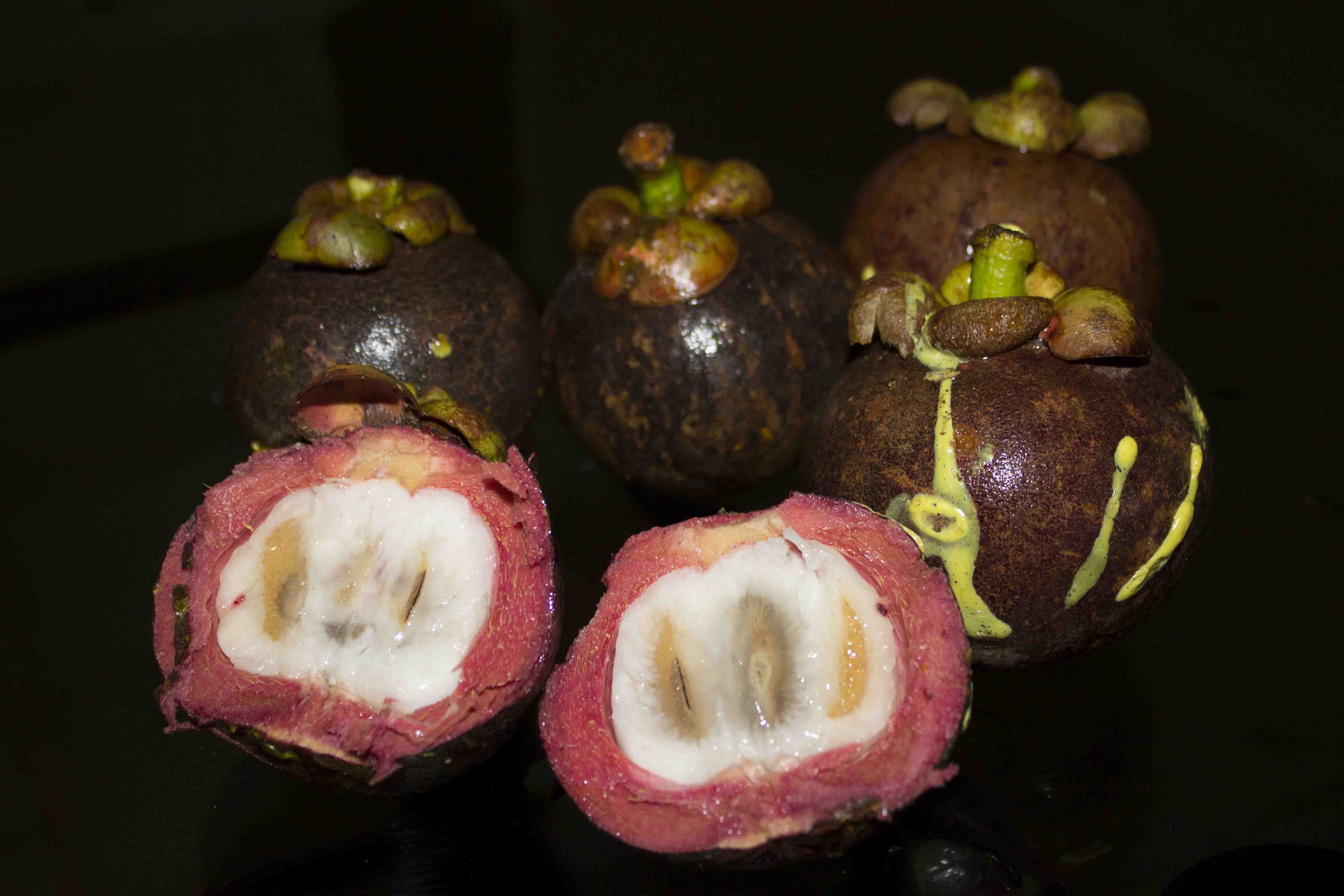 One of the most interesting fruit is durian, known also as "the king of fruit". Its taste resembles a combination of garlic, cucumbers and almonds but believe us the smell is the worst. It smells similarly to rotten meat. It's forbidden to bring this fruit onto any public transportation or hotels.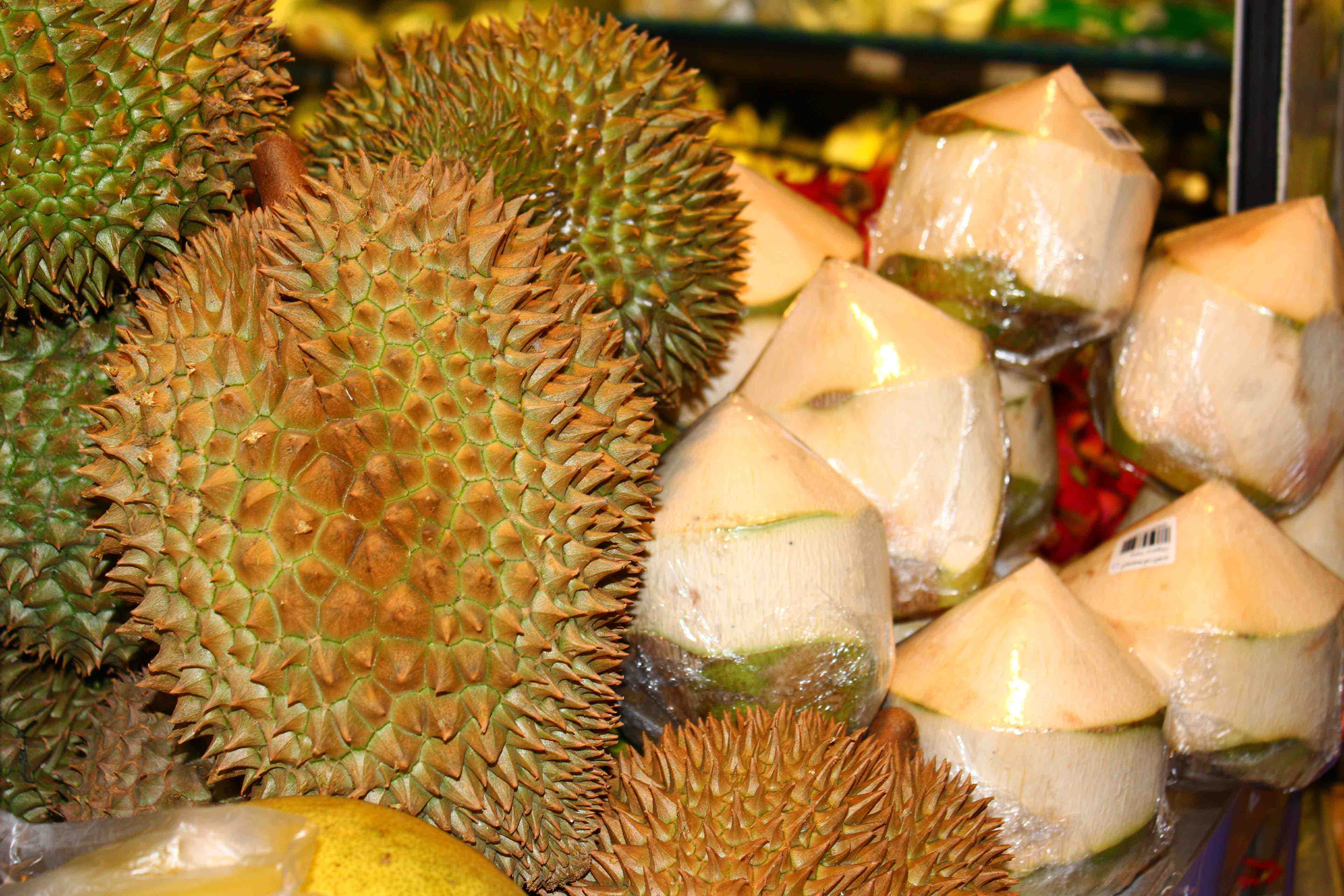 Various fruit are available on numerous stalls on the streets. They can be cut into cubes and sold in plastic cups or in a form of smoothie. The most popular and definitely our favorite is coconut juice served straight from the coconut shell.