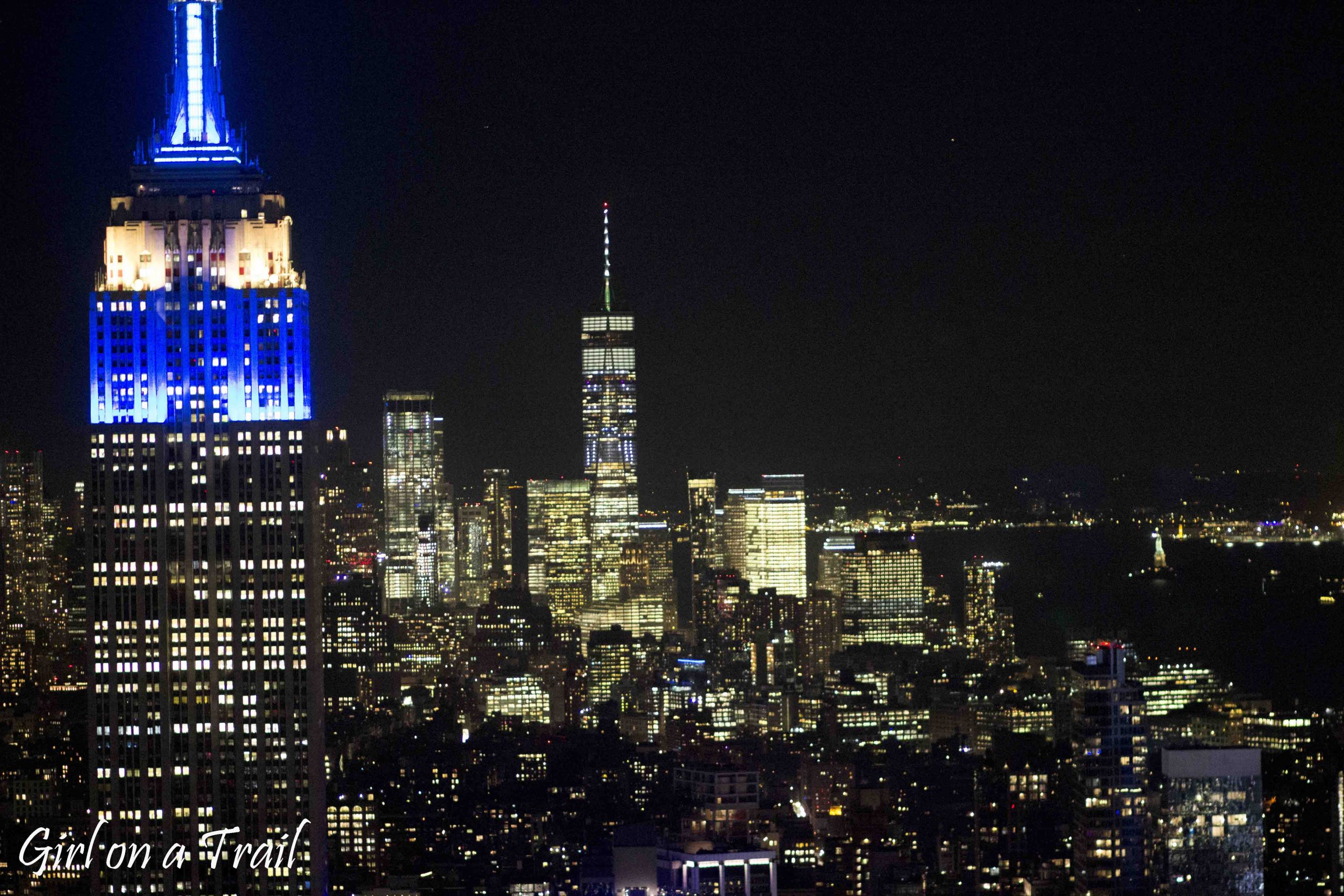 New York skyscrapers – how to eat your cake and have it?
Skyscrapers – this is probably the most distinctive element of New York. I won't hide that when I was going to NYC I was fascinated by the number of skyscrapers I would see on the spot. Meanwhile, New York skyscrapers have surprised me in several other ways. First of all, I didn't expect them to be so tall. Buildings in the size of the Palace of Culture an Science in Warsaw are let's say of medium size. This makes a huge impression, but on the other hand, it also has some drawbacks.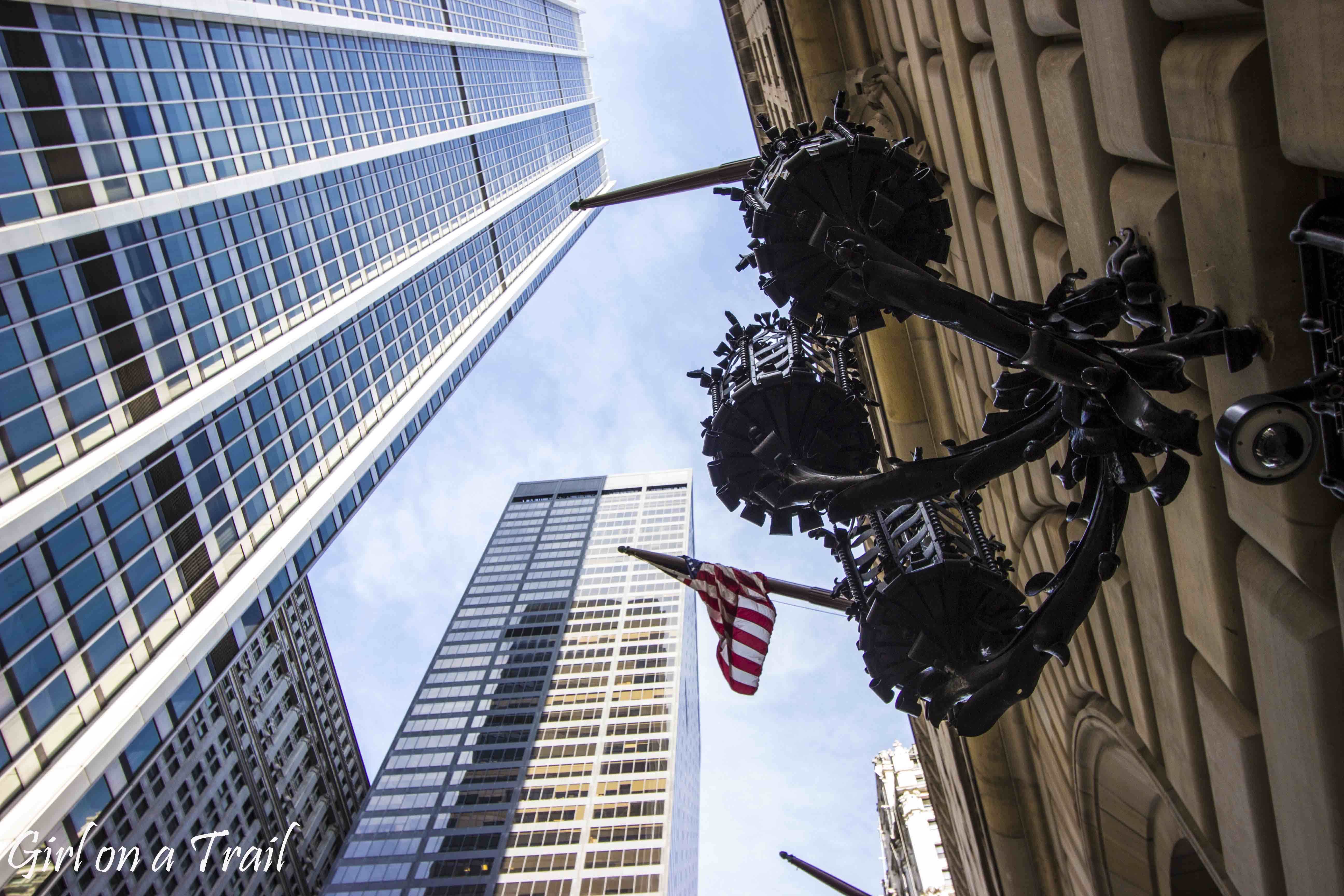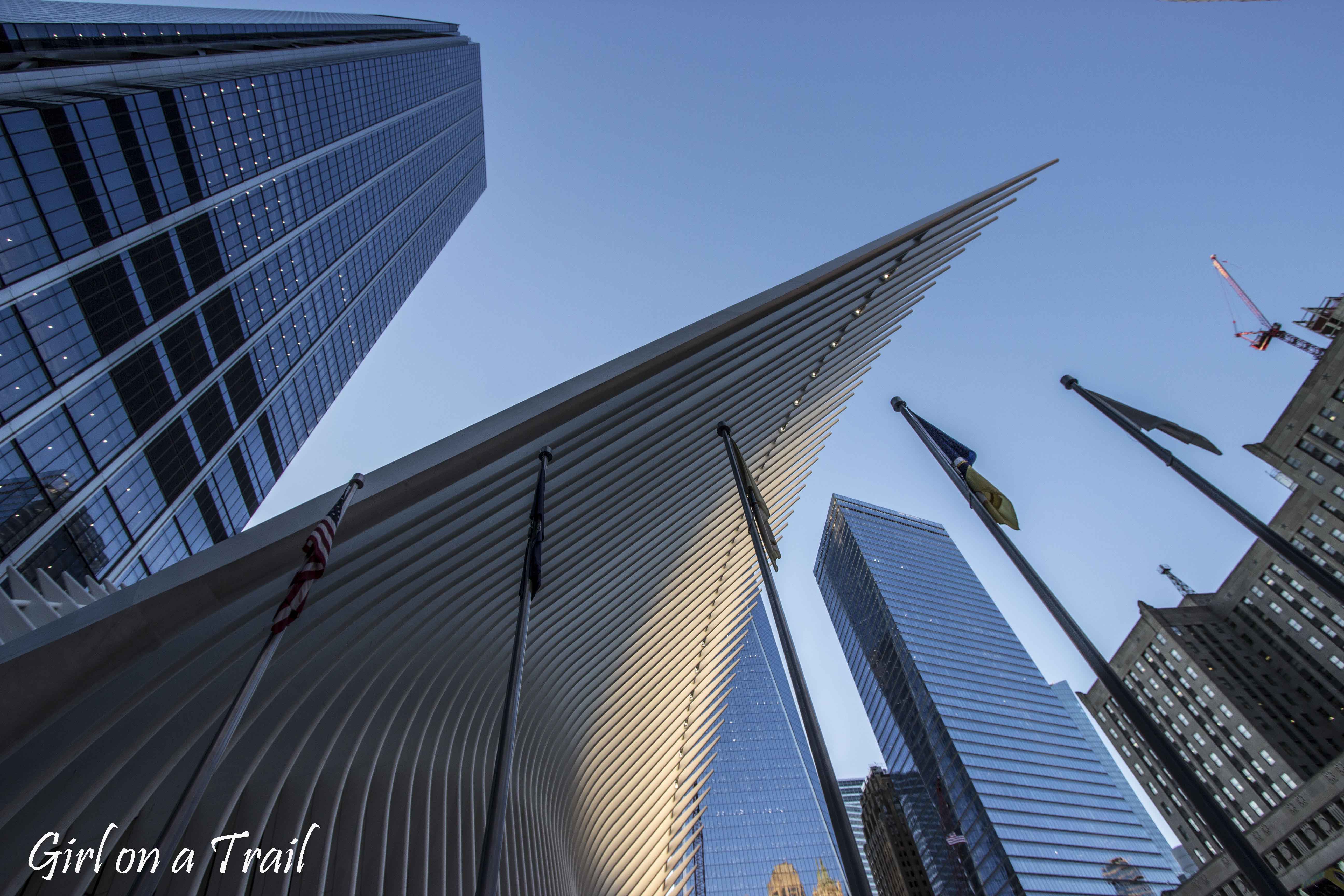 Manhattan's high and dense architecture makes it very dark, virtually there's no light. Another issue is the problem with navigation, high buildings cover the access to sufficient numer of satellites, as a result GPS goes crazy.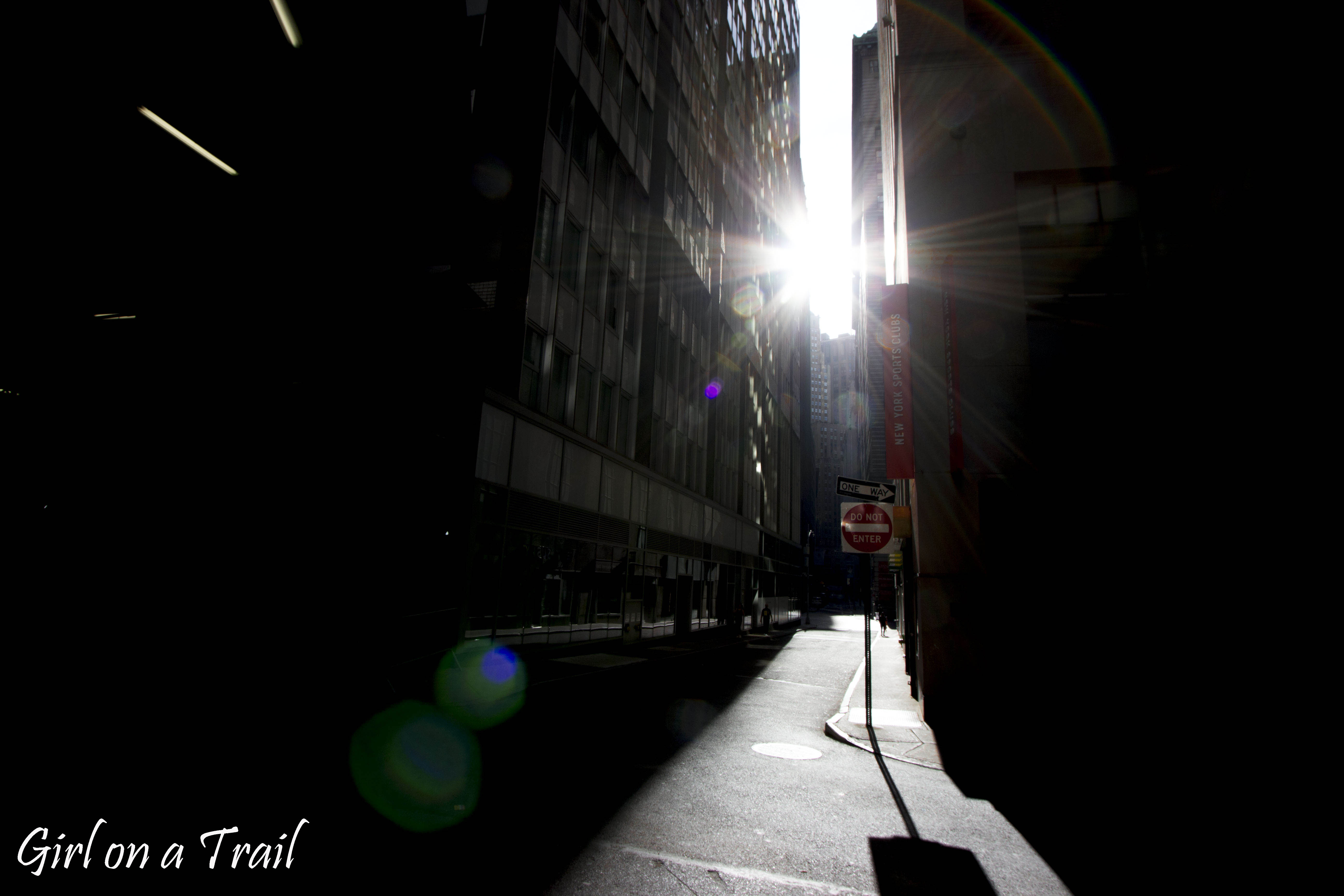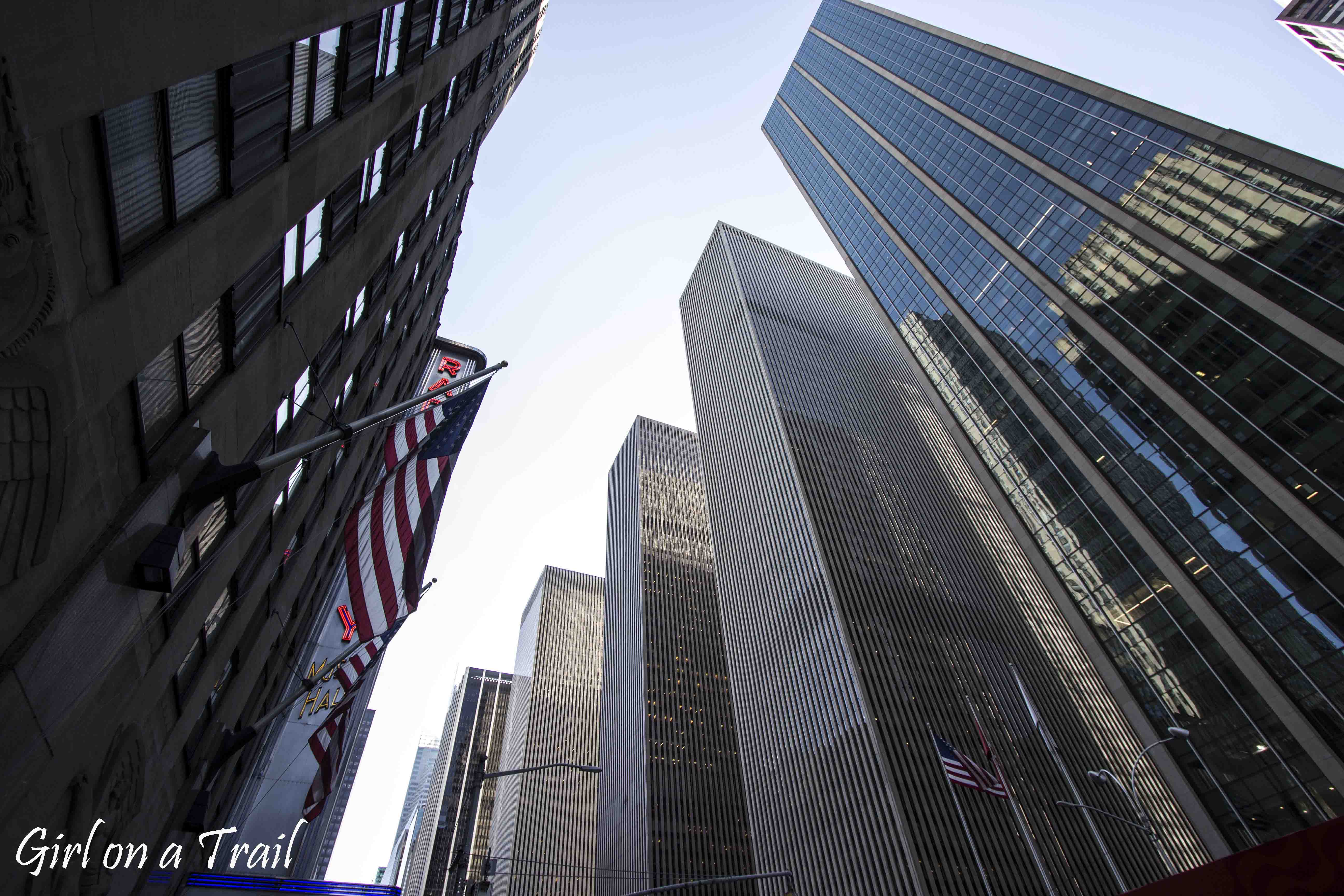 Not discouraged by the lack of navigation, I decided to see the icons of NYC. The first and most important skyscraper – One World Trade Center, also known as Freedom Tower, is 541 meters high and belongs to the highest buildings in the world. It's called the same as the North Tower of the original WTC, which collapsed on September 11th, 2001 as a result of a terrorist attack.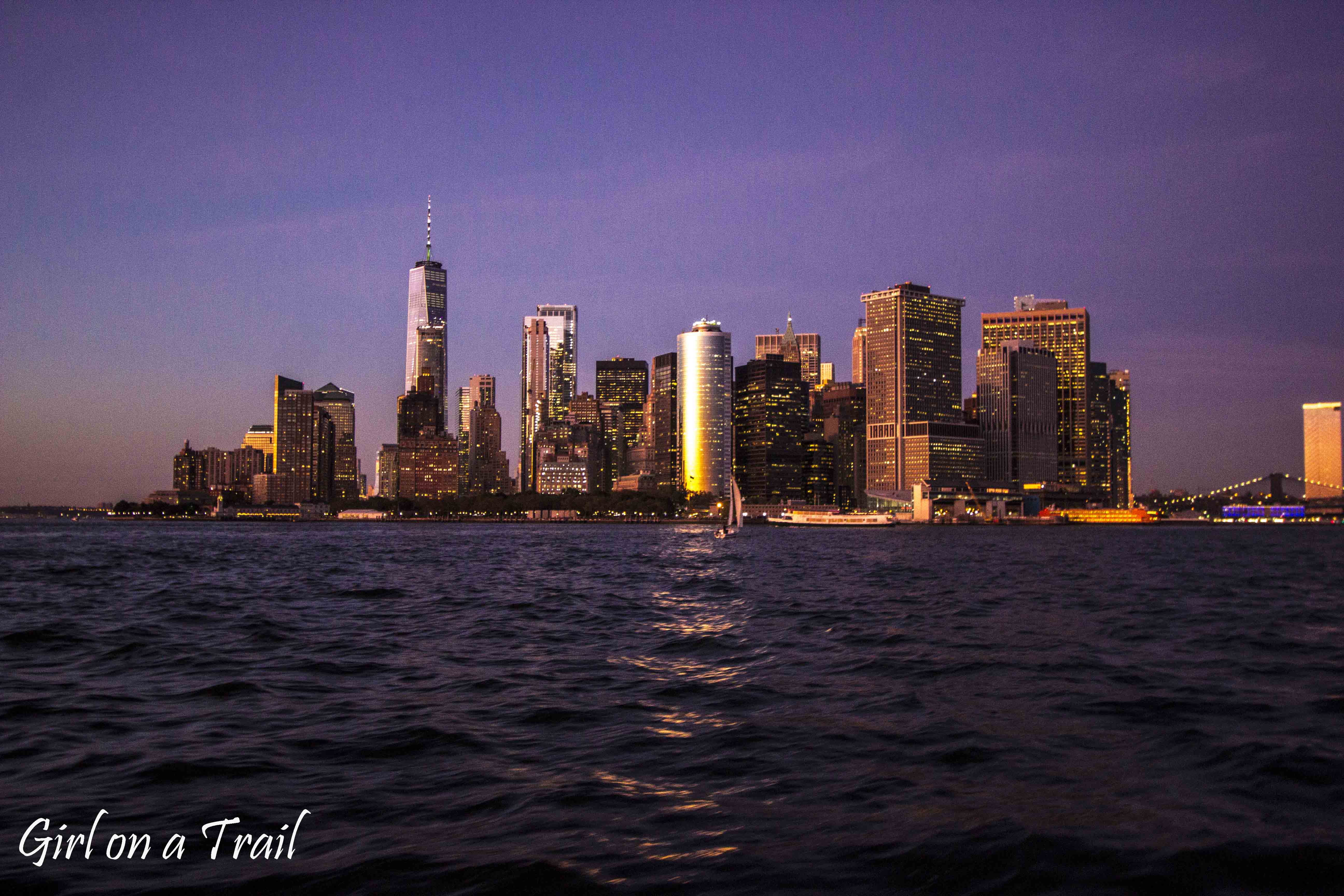 From the One World Observatory deck, you can admire the amazing NYC panorama for 38$. Right next to One World Trade center there's a museum dedicated to the 9.11th tragedy, which I will write about in another post.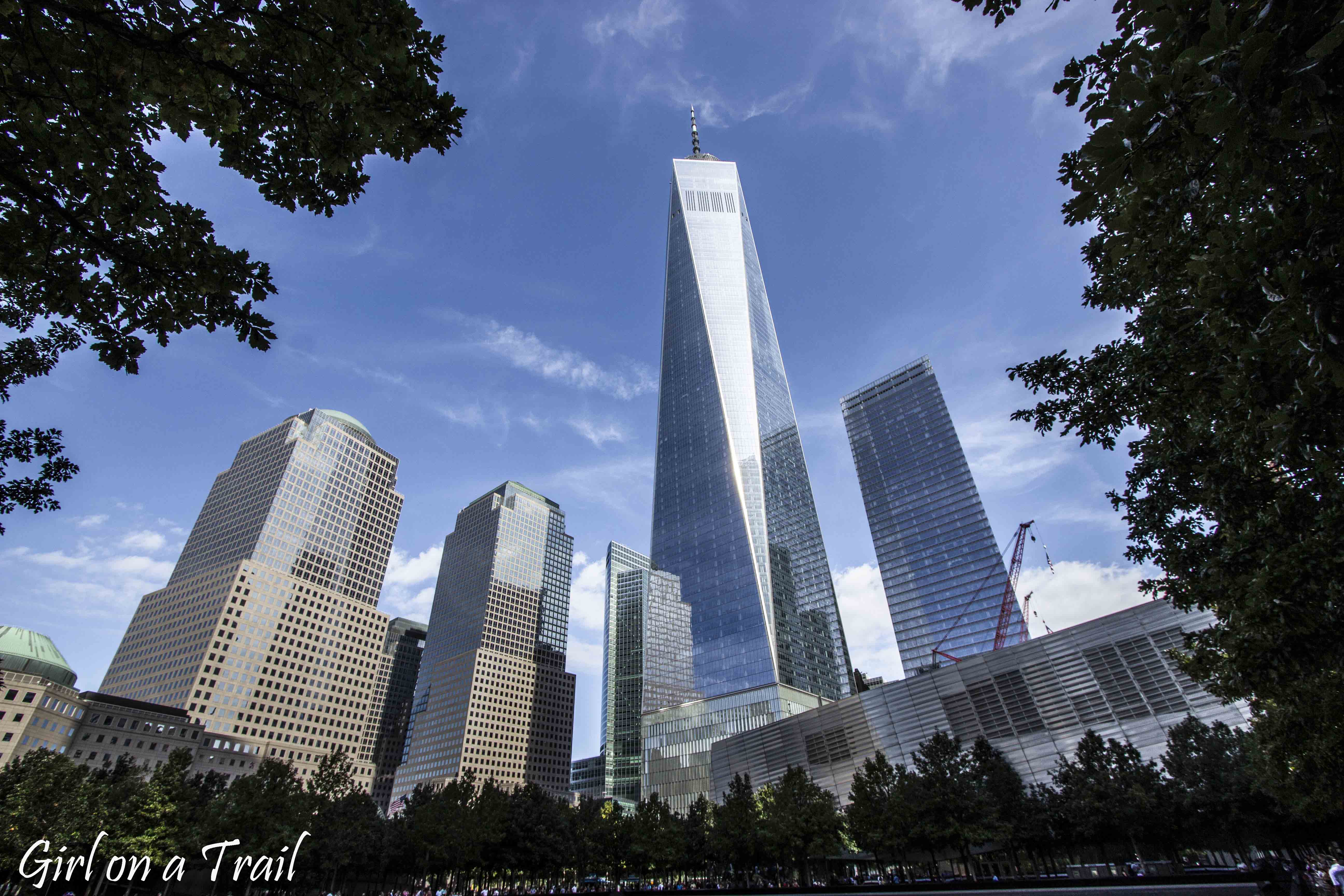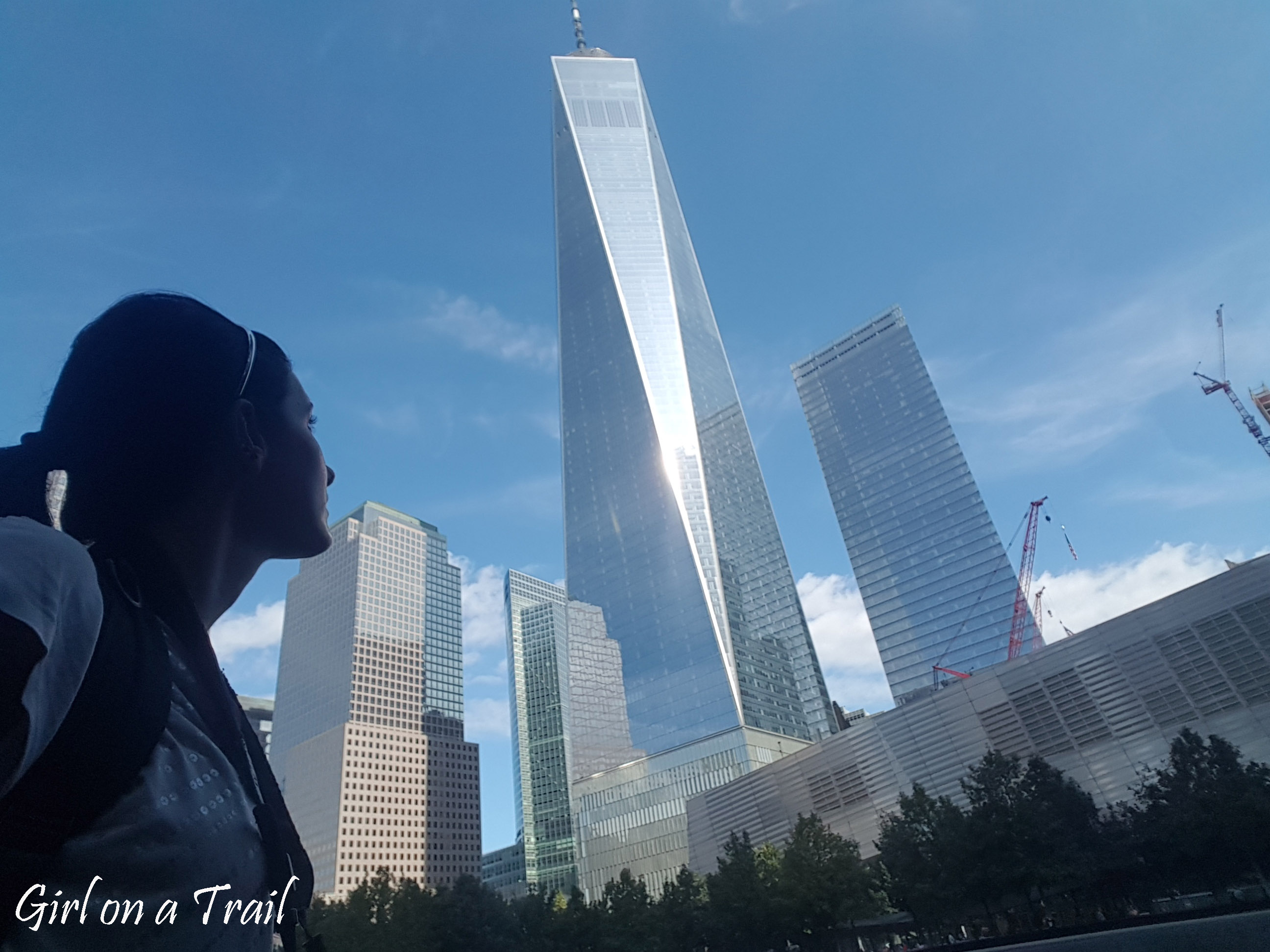 In my opinion, there's one of the prettiest skyscrapers in NYC – Woolworth Building. Although it is located just a few blocks from the former WTC, it was not destroyed during the terrorist attacks on September 11th, 2001.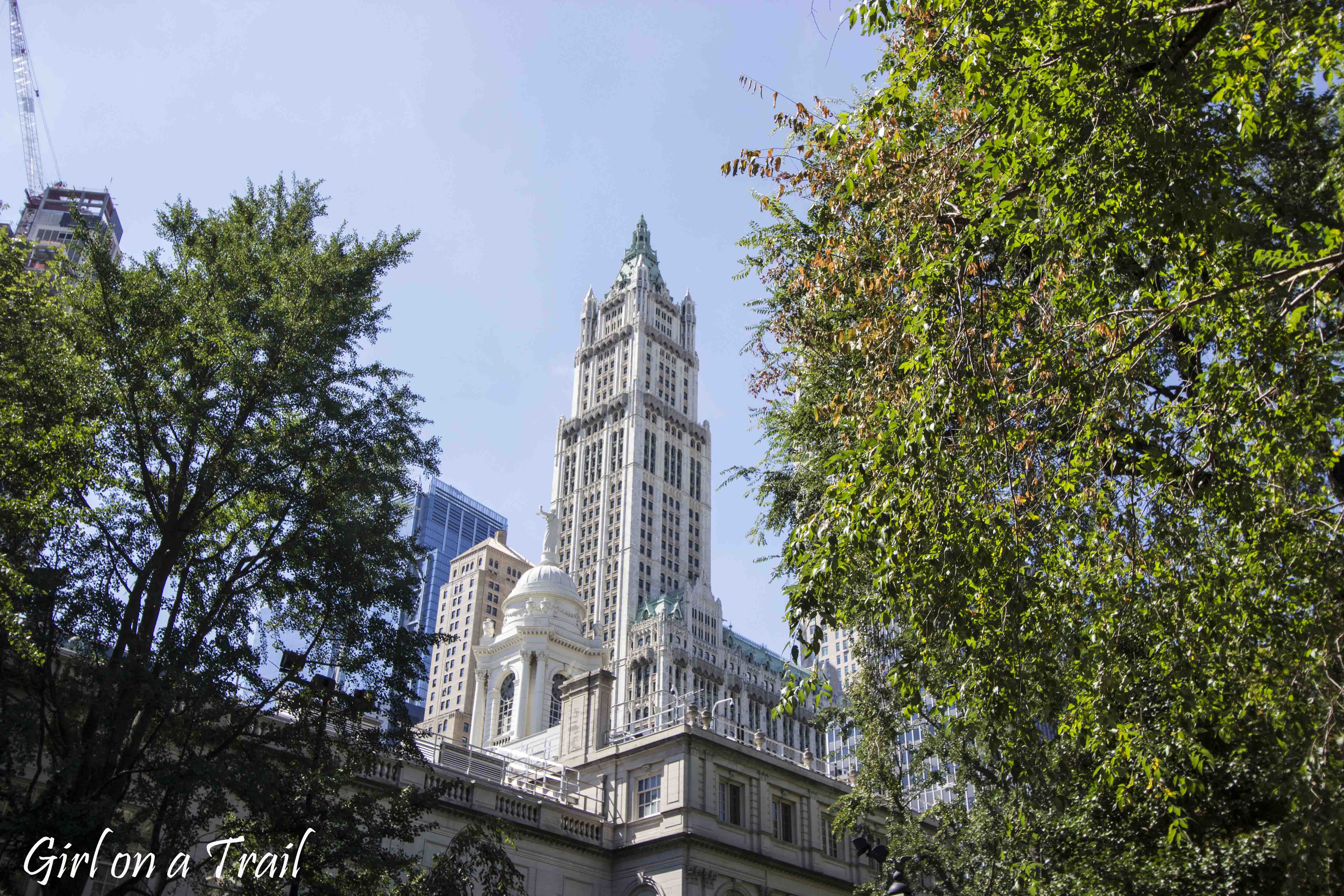 Chrysler Building, built in 1928 is another richly decorated skycraper. It used to be the highest building in the world but just for a short time. Already in 1930 first place on the podium was awarded to the Empire State Building which then was under construction.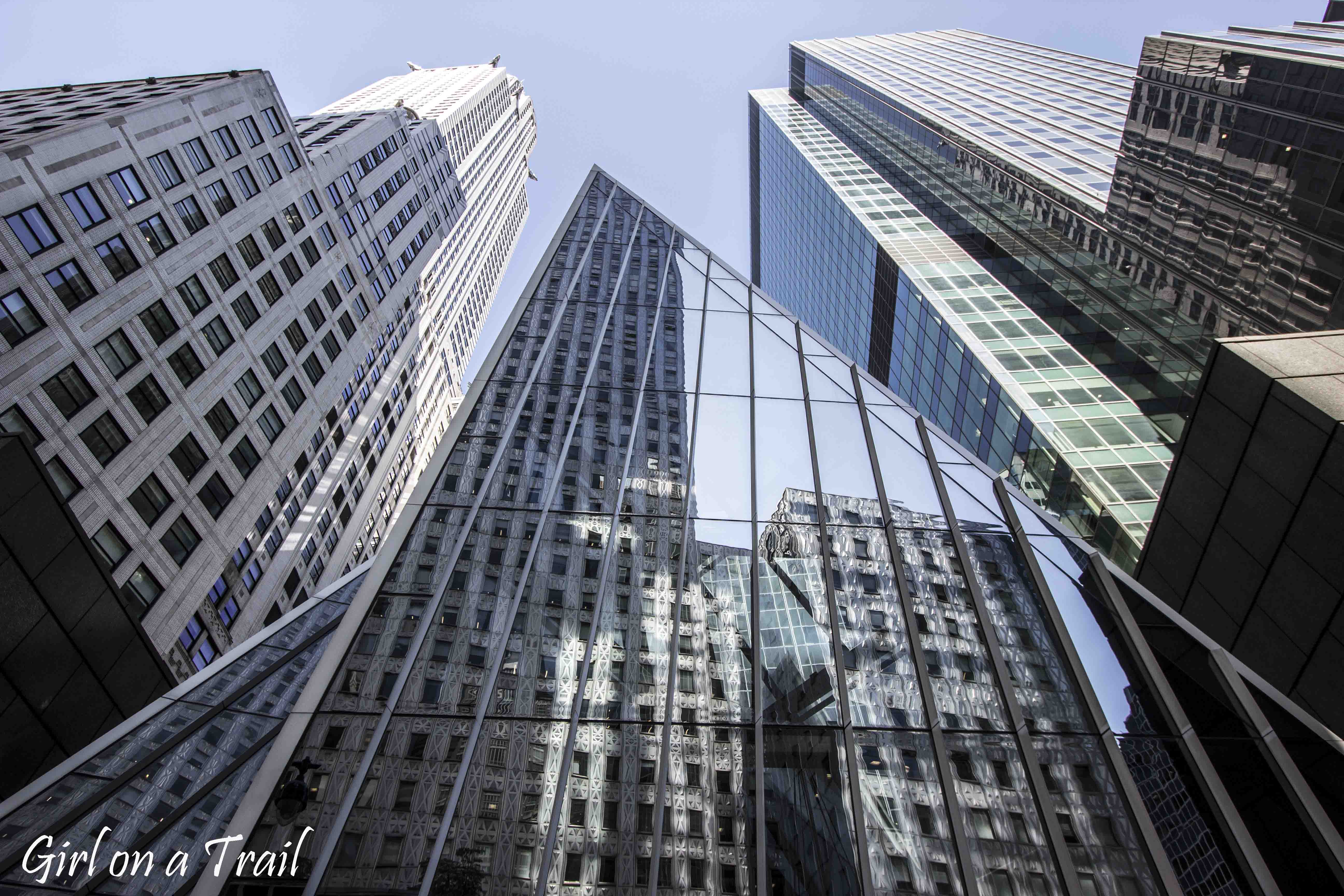 Empire State Building world's highest building between 1931 and 1972, including a 443 meter spire (1,454 feet). It's an icon of New York, a beautiful skyscraper reminiscent of old times, a cherry on a cake of NYC skyscrapers. Therefore, I faced a dilemma on how to eat a cake and have it. After all, it's impossible to admire NYC panorama without the Empire State Building, but on the other hand, it would be pitty not to take advantage of the opportunity to be on its observation deck. My doubts wre dispelled by the price of a trip to the top, ′′ just ′′ 46 $! Luckily I found another solution, which I will write about in a moment.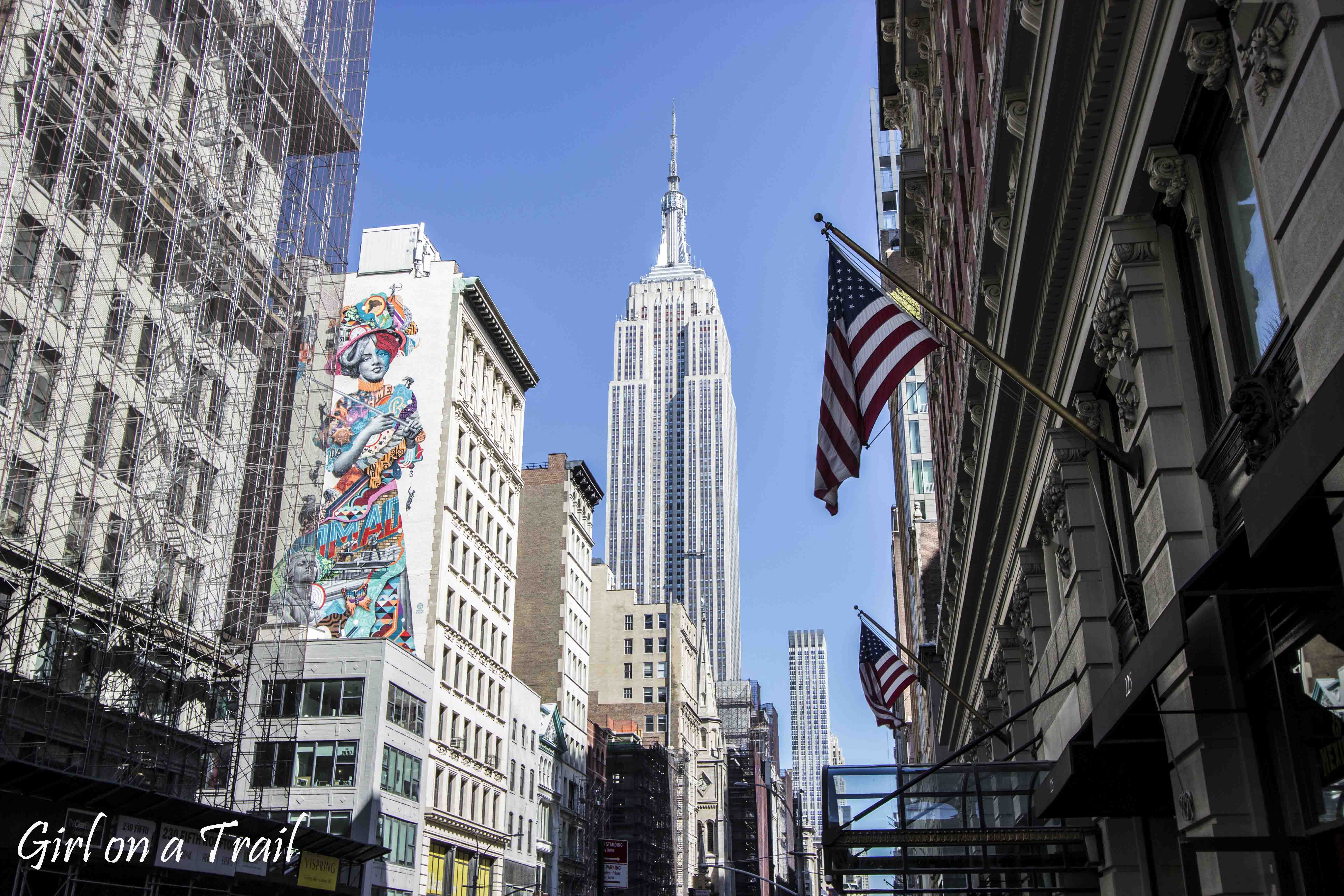 In the area of TRIBECA, at Thomas St Street. 33 there's an extraordinary skyscraper. First glance at this building leaves no illusions, tourists are not allowed here. This skyscraper was built in 1974 and is unofficially called Long Lines Building. It resembles a massive fortress and there's indeed something in it. It was built for one of the most important phone centers and data processing in the USA. In order to ensure maximum protection, its construction is reinforced and you won't see any widows there.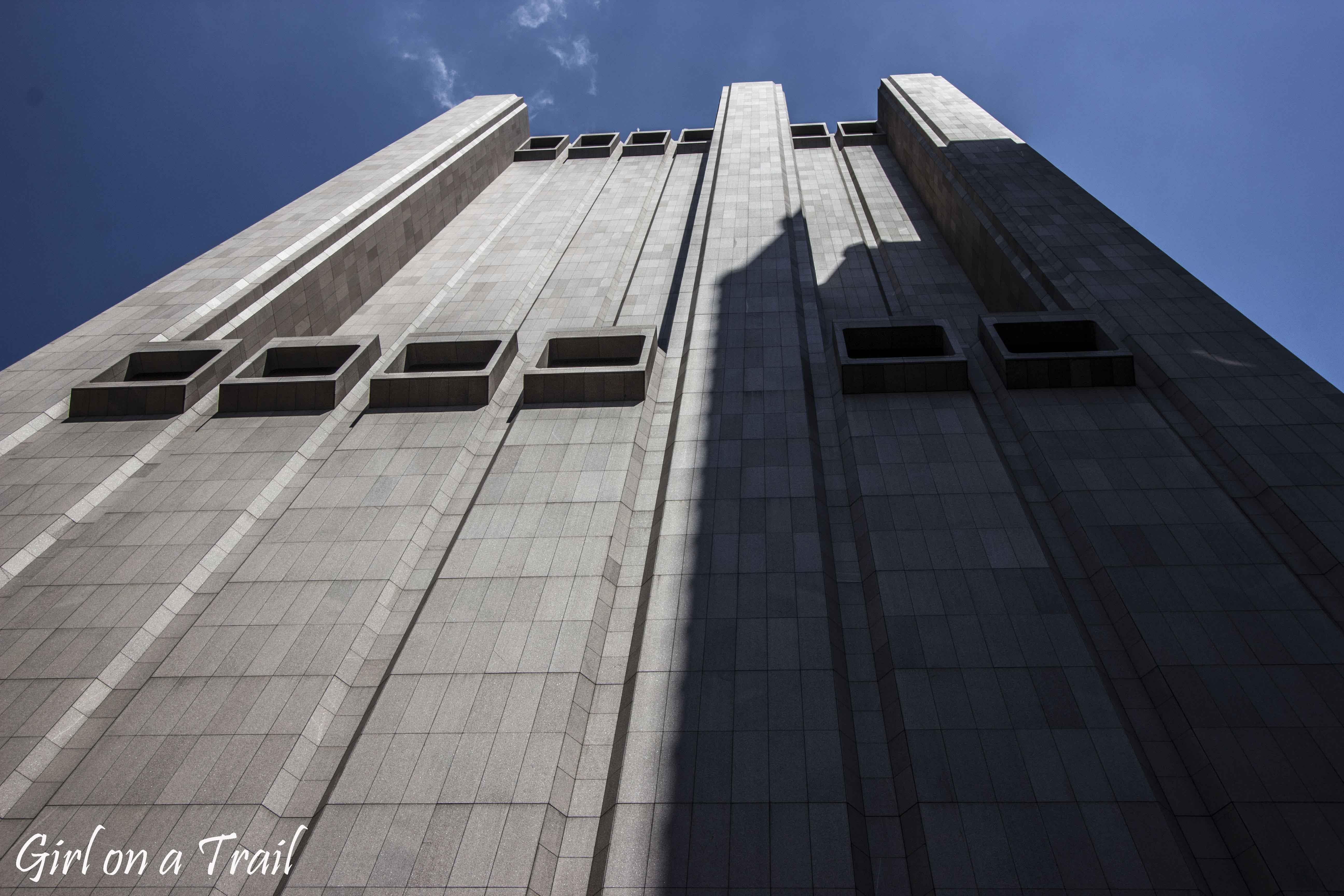 According to some conspiracy theories, it is used by the US National Security Agency (NSA) as a spy center. Moreover, some sources say that inside is a NSA base called TITANPOINTE, which aim is to capture phone calls and internet data. Personally looking at this building I can believe everything 😉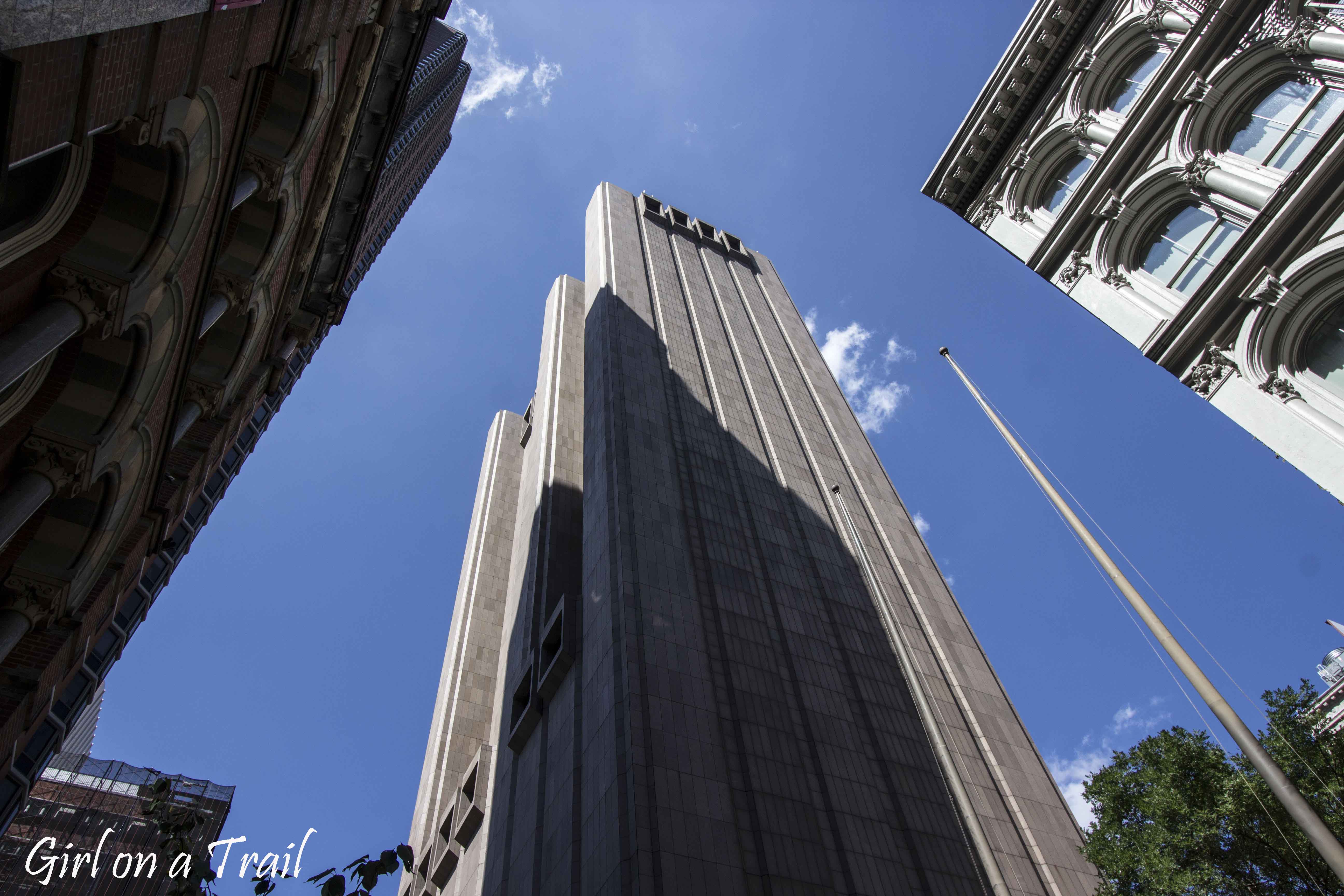 Sightseeing New York from the roofs of the skyscrapers unfortunately costs a lot. The total cost of admission to the skyscrapers described above would be over 100 $! Therefore, and also because I don't like half measures, I chose another option… a helicopter flight over Manhattan! I took advantage of Helicopter Flight Services and paid $ 125 for a 15 minute flight. In fact, my trip was much longer because I caught an earlier 20 minute flight that there was one free seat. What's more, I got the best seat right next to the pilot. As you can see, solo travelling has many advantages 😉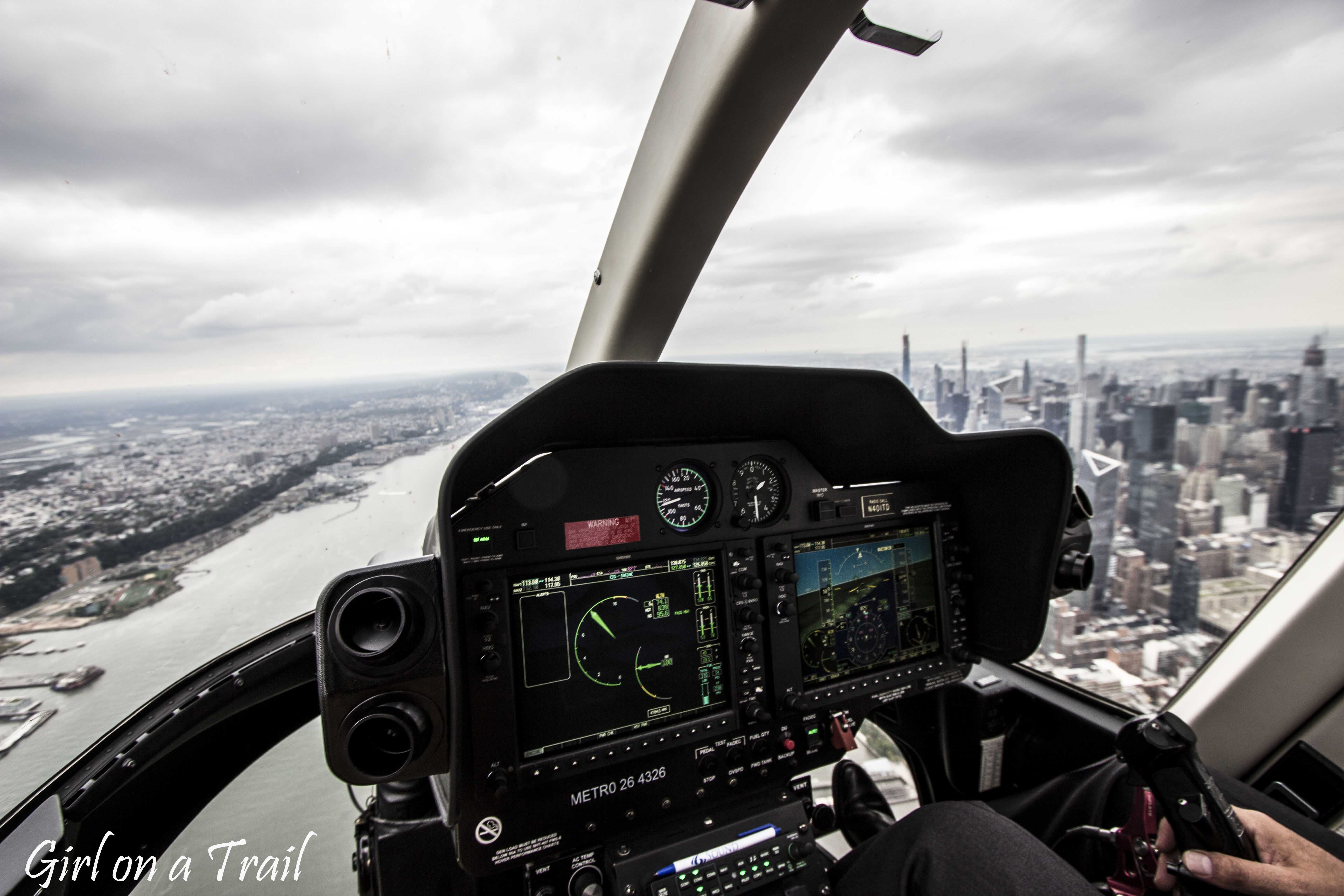 How does it look like to see New York from a helicopter?
It's an incredible experience when you fly over the Lady Liberty, and in the distance you can see the Financial District (FiDi) with the proudly dominant One World Trade Center.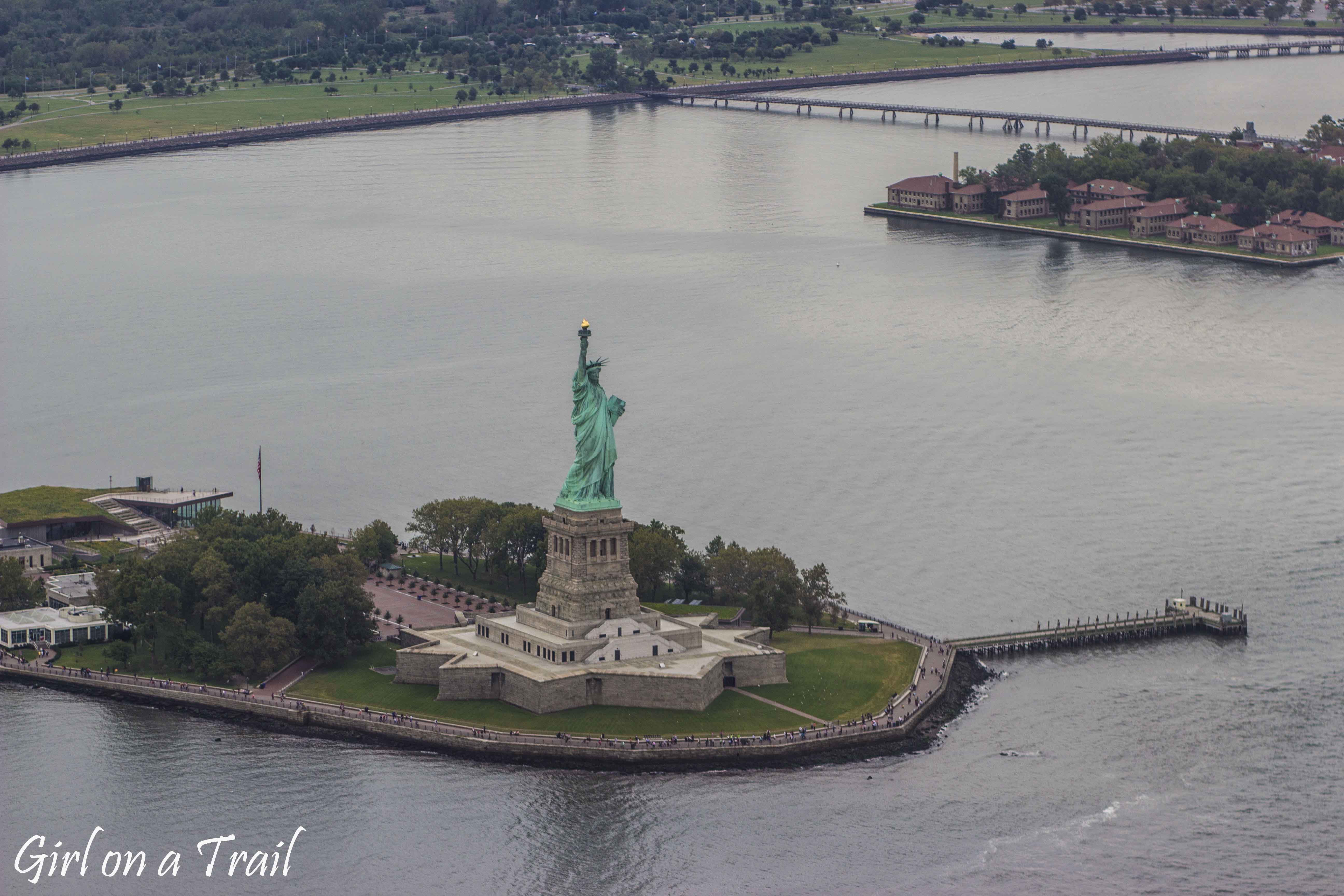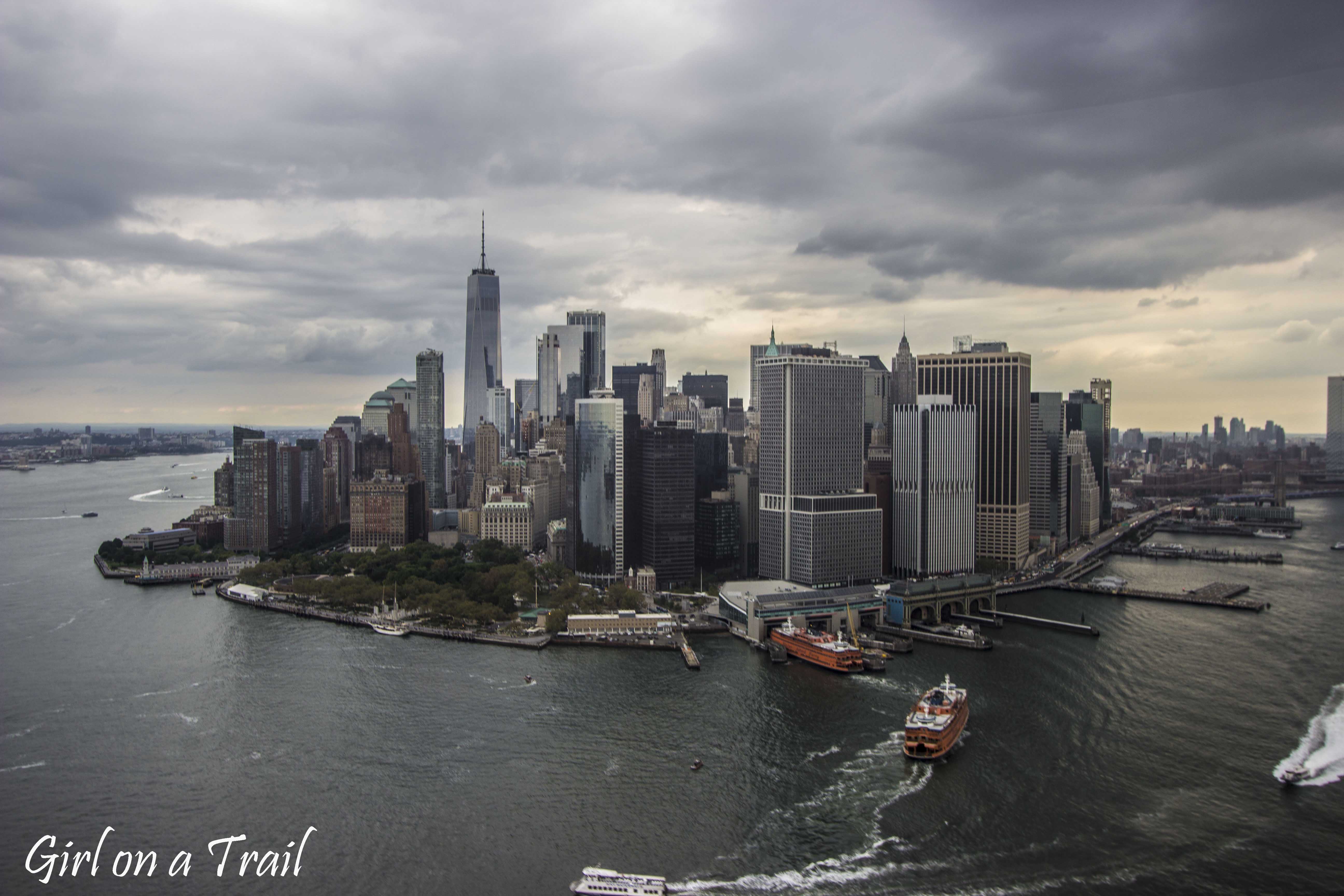 Farther is even more interesting, skyscrapers look like an intricately arranged Lego bricks construction. Additionally, during my flight, heavy, rainy clouds and gloomy weather created an interesting dark atmosphere of Gotham. I really liked this vibe.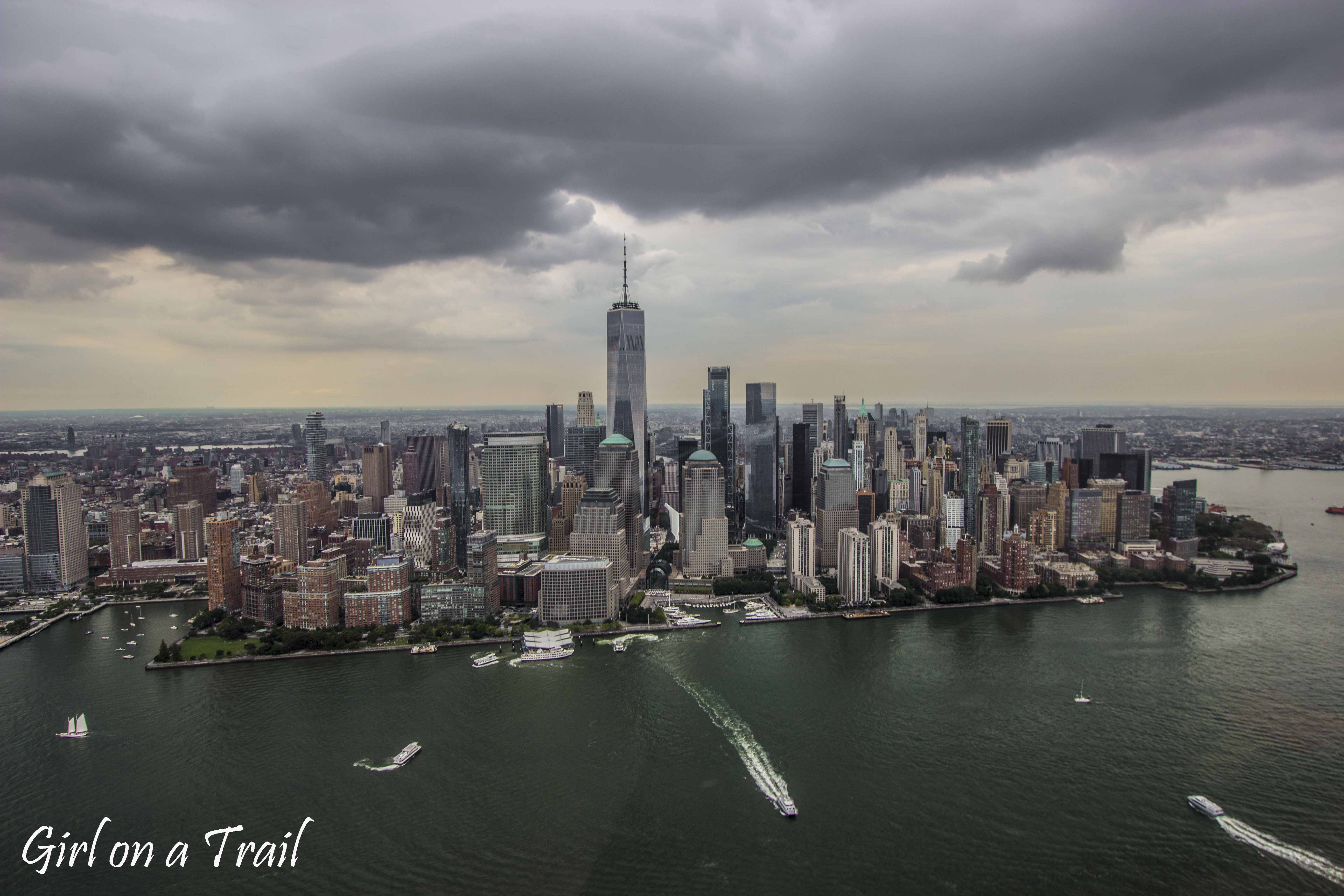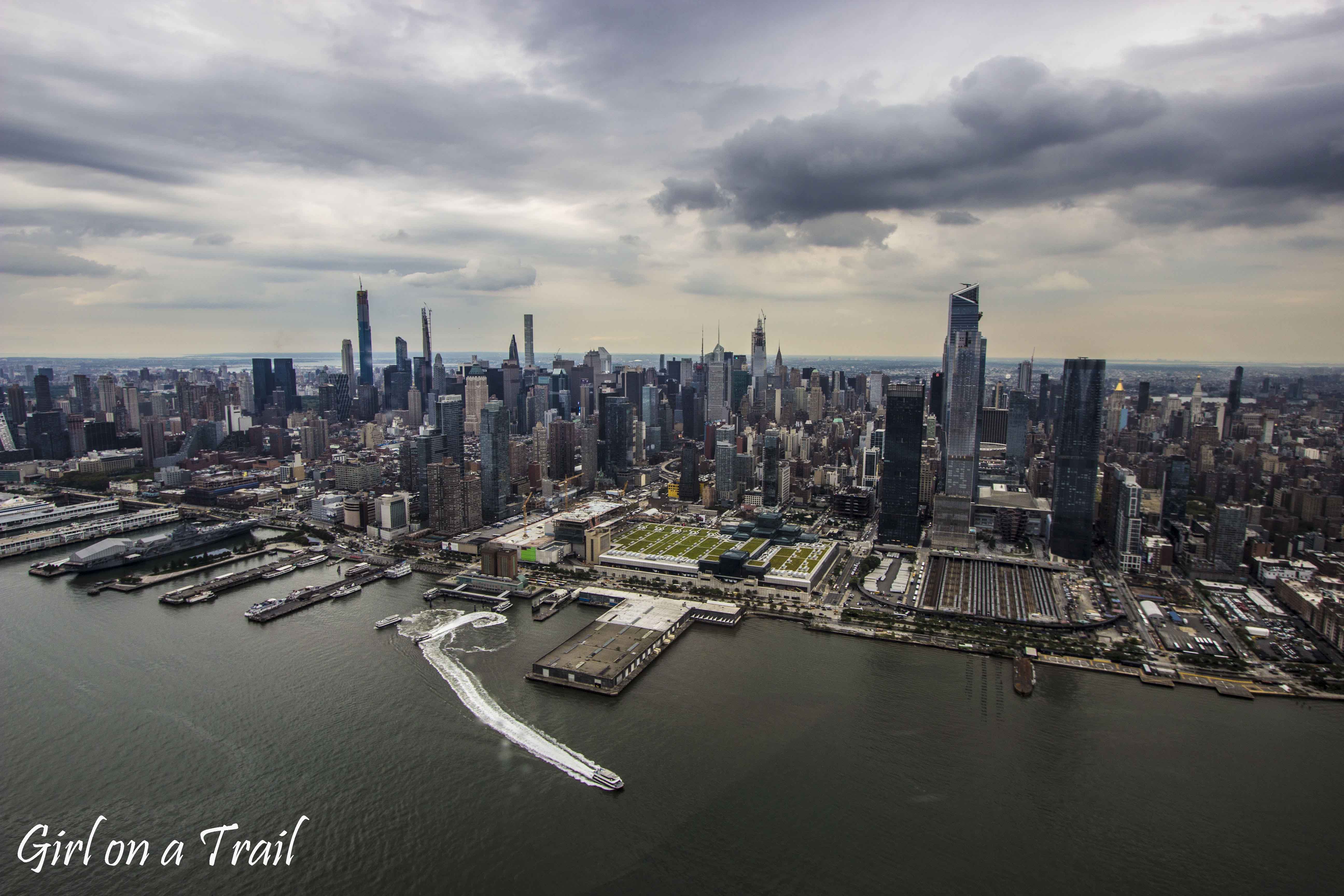 From the bird's eye view you can see passenger ferries and a huge USS Intrepid carrier, currently located in the museum (post here). On the other hand, the Empire State Building looks marvelous from the sky.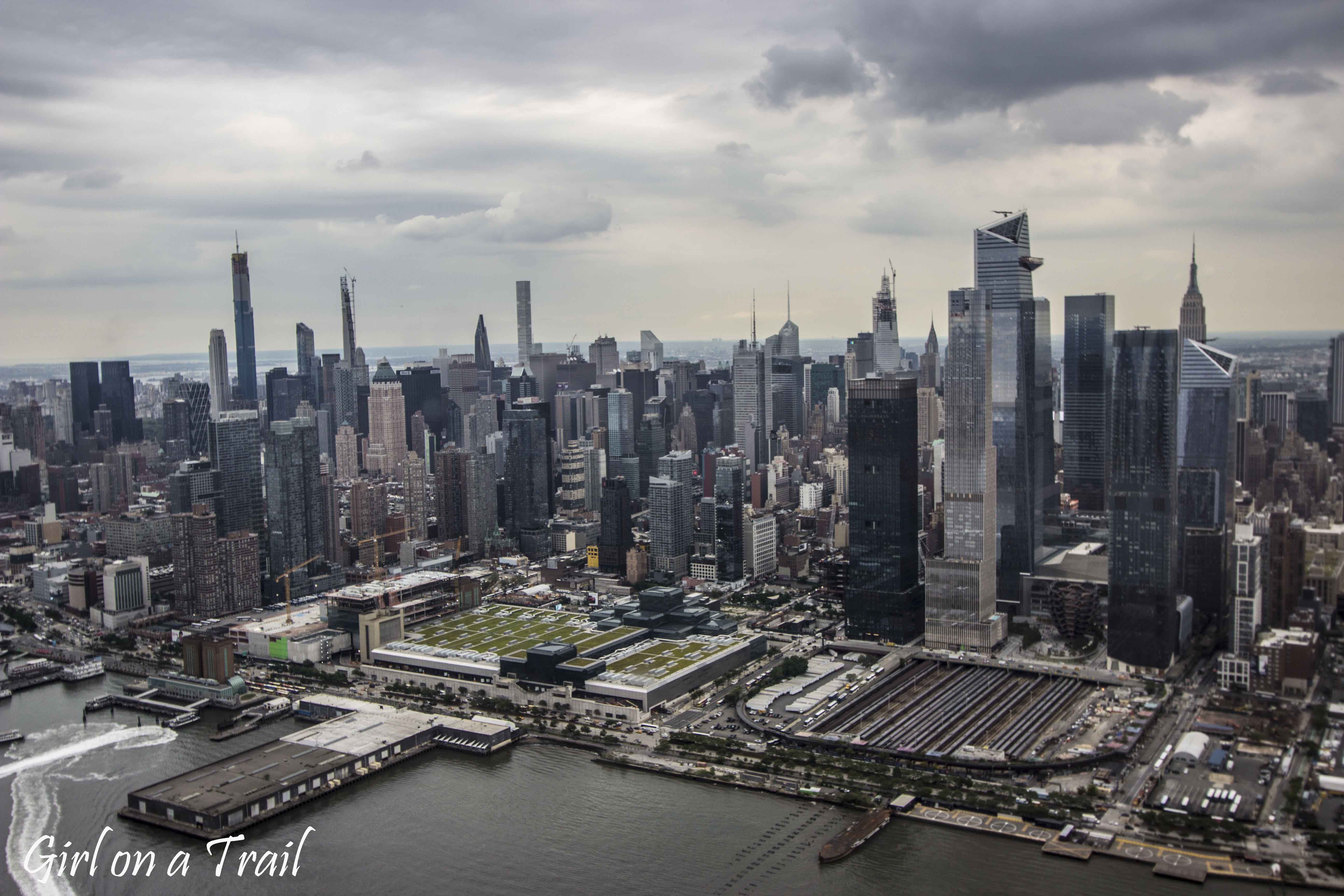 Central Park is making an incredible impression, I can only guess how this place must get on developers' nerves. So much undeveloped land…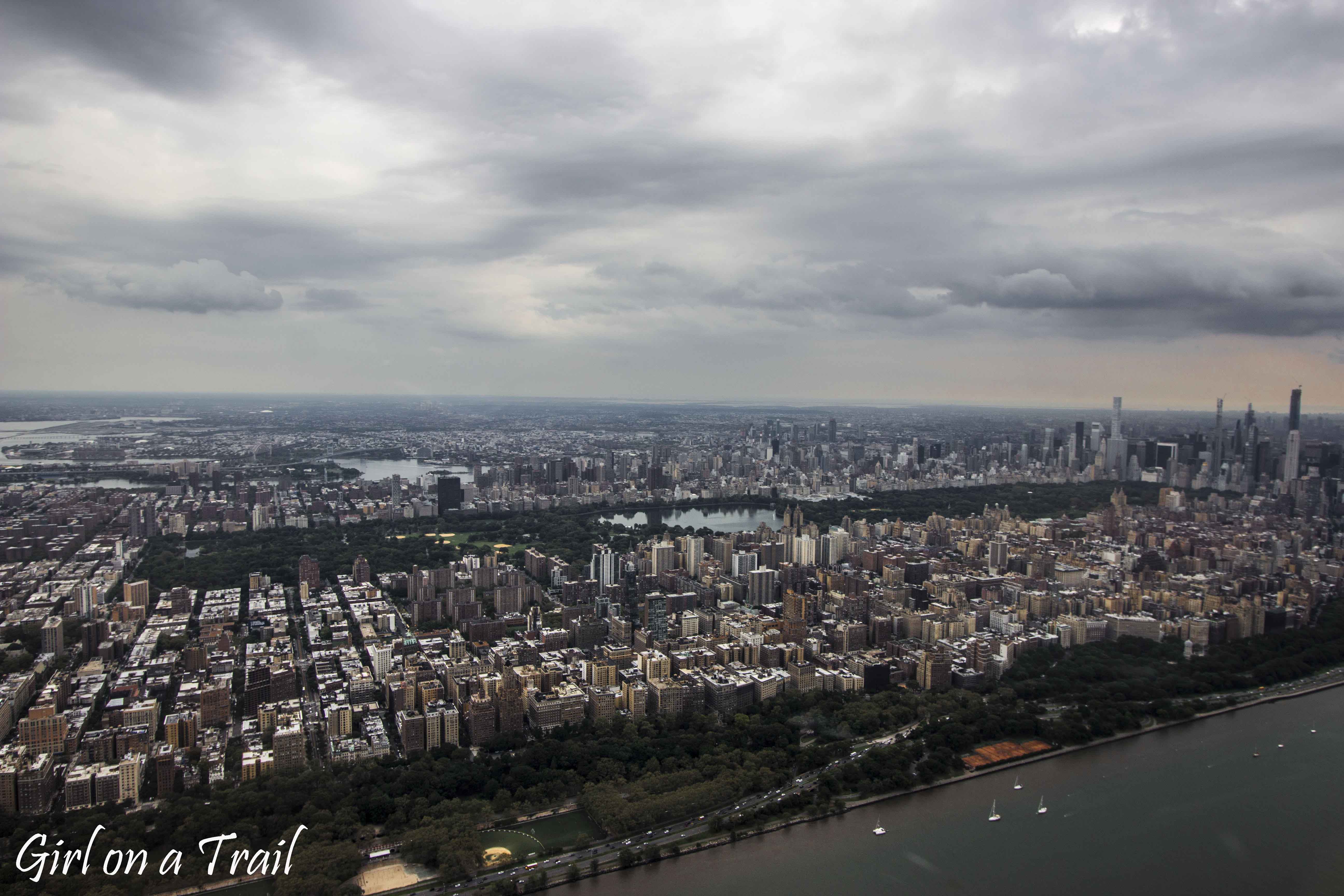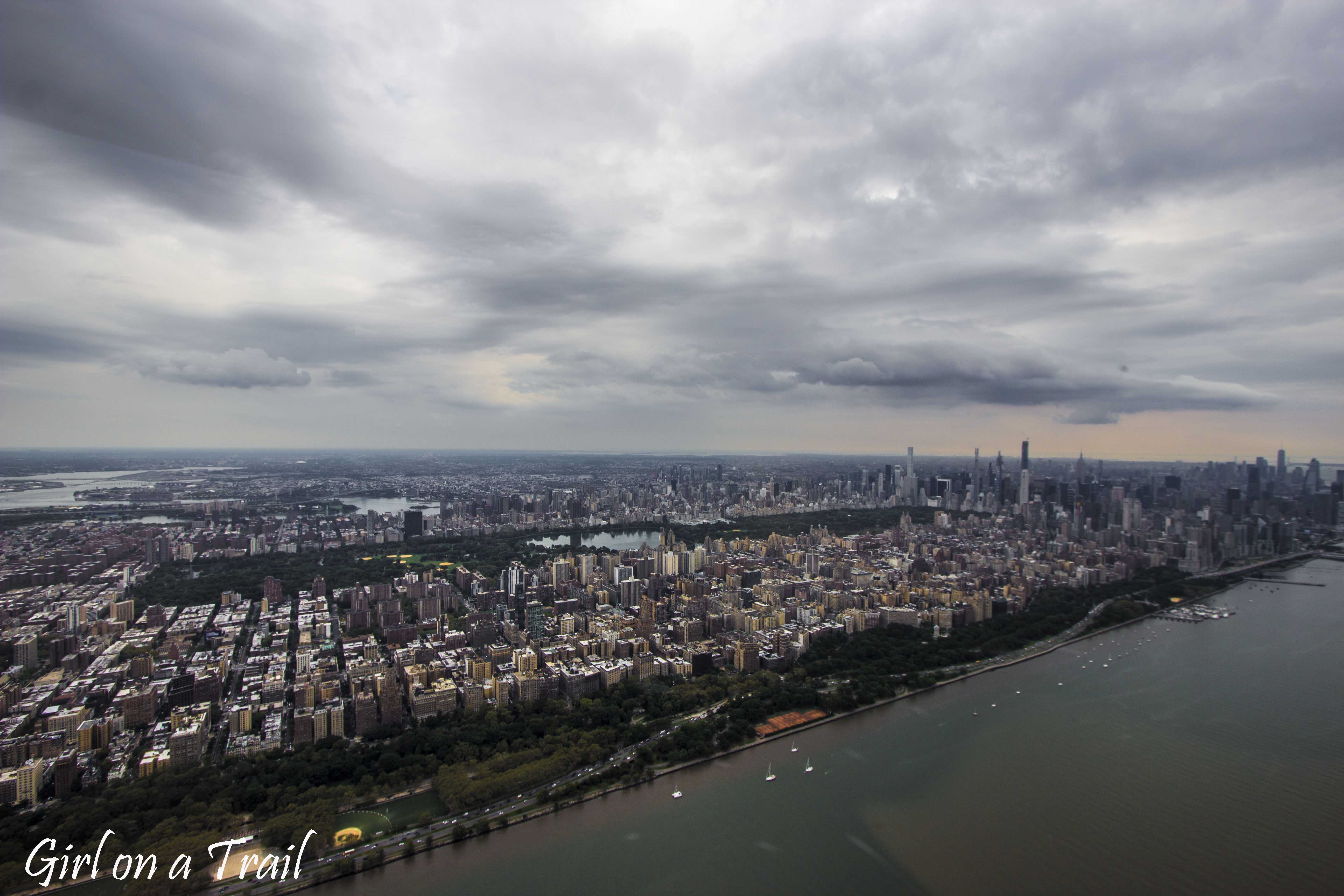 On the other hand, I have to admit that I did not settle for a helicopter flight. You know appetite comes with eating, that's why I thought to myself: to be in NYC and not see the skyscrapers at night?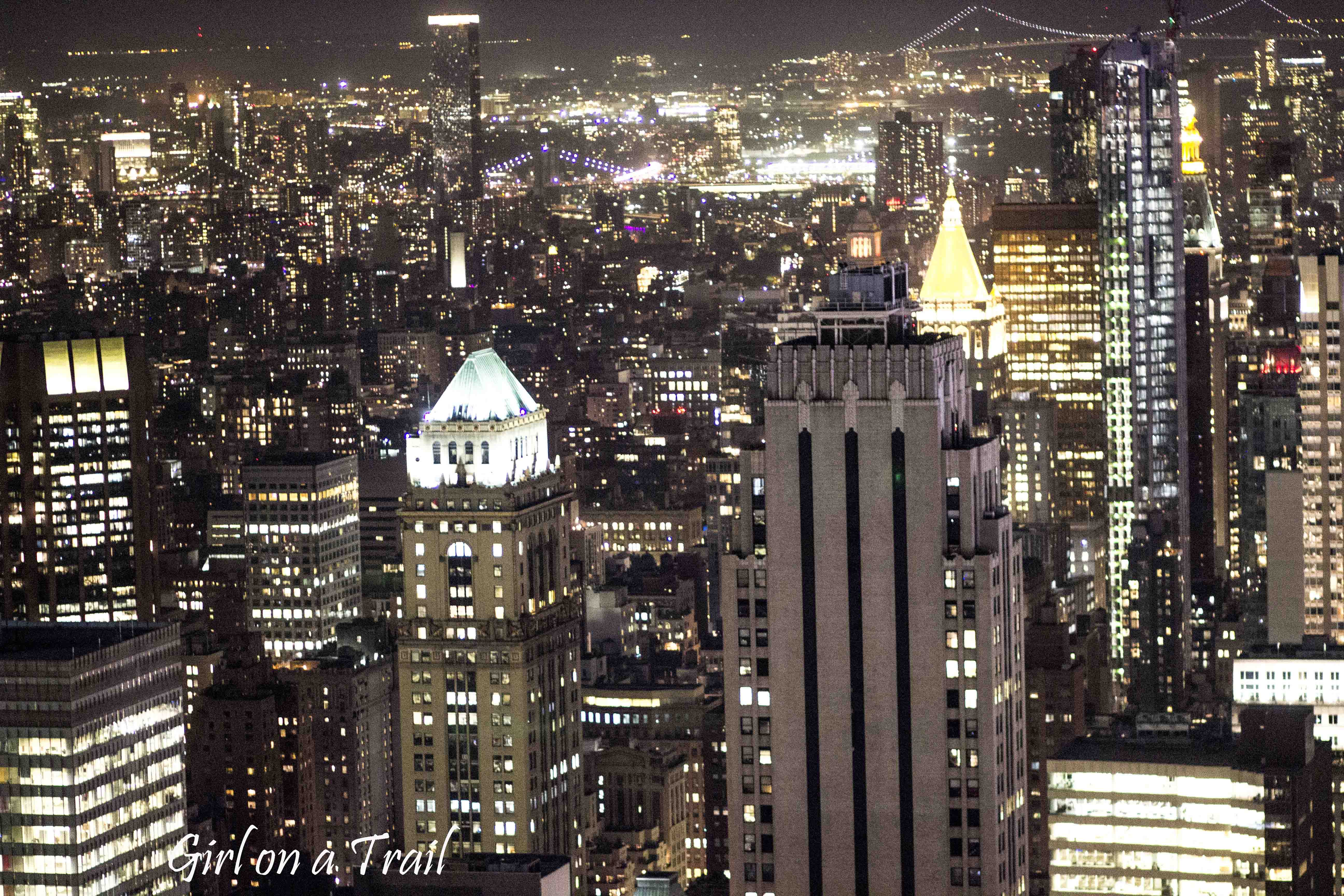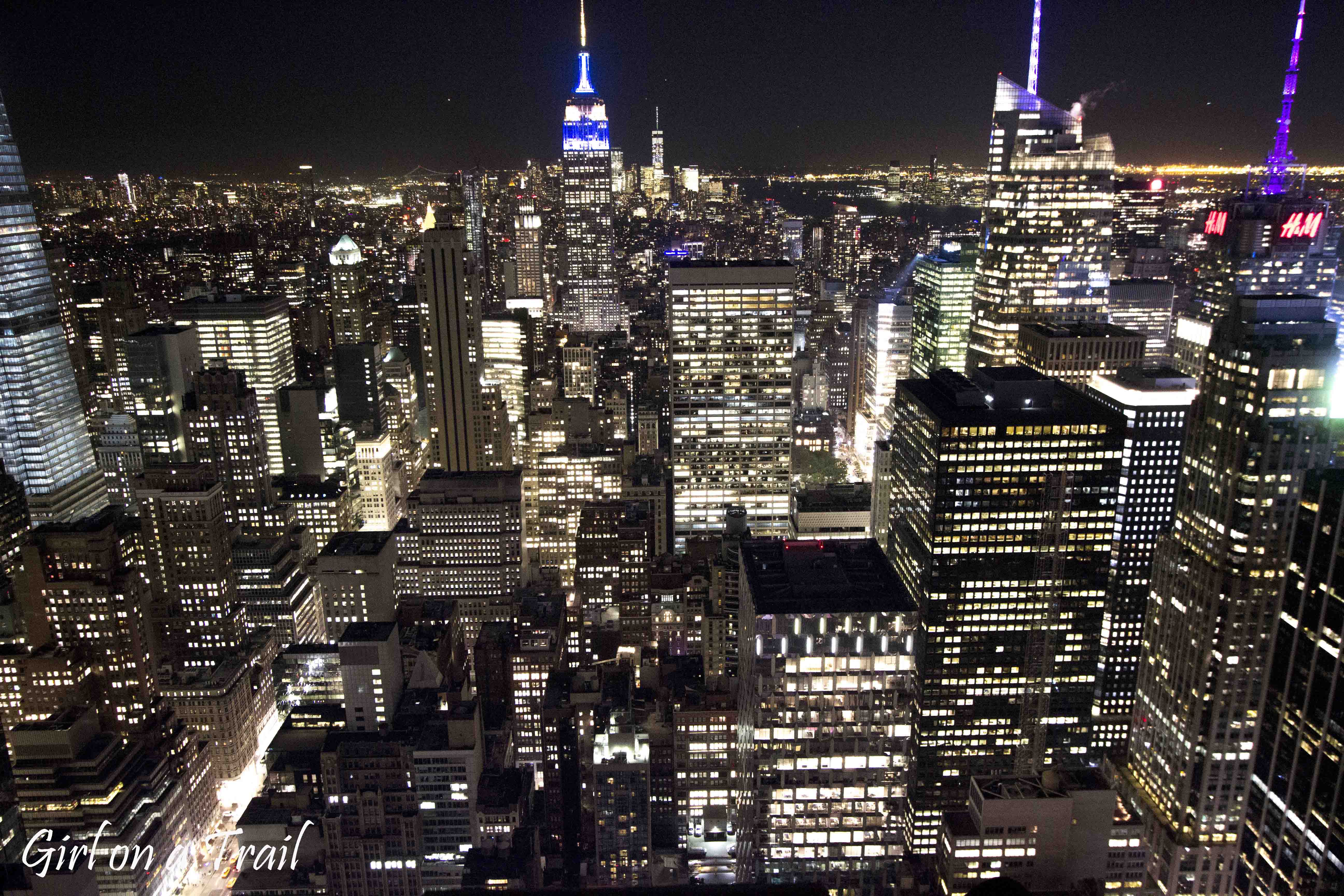 This is how I found myself on the observation deck of Top of the Rock at Rockefeller Center. In fact, there are three sightseeing terraces where you can admire the amazing NYC panorama. The views from here are literally amazing!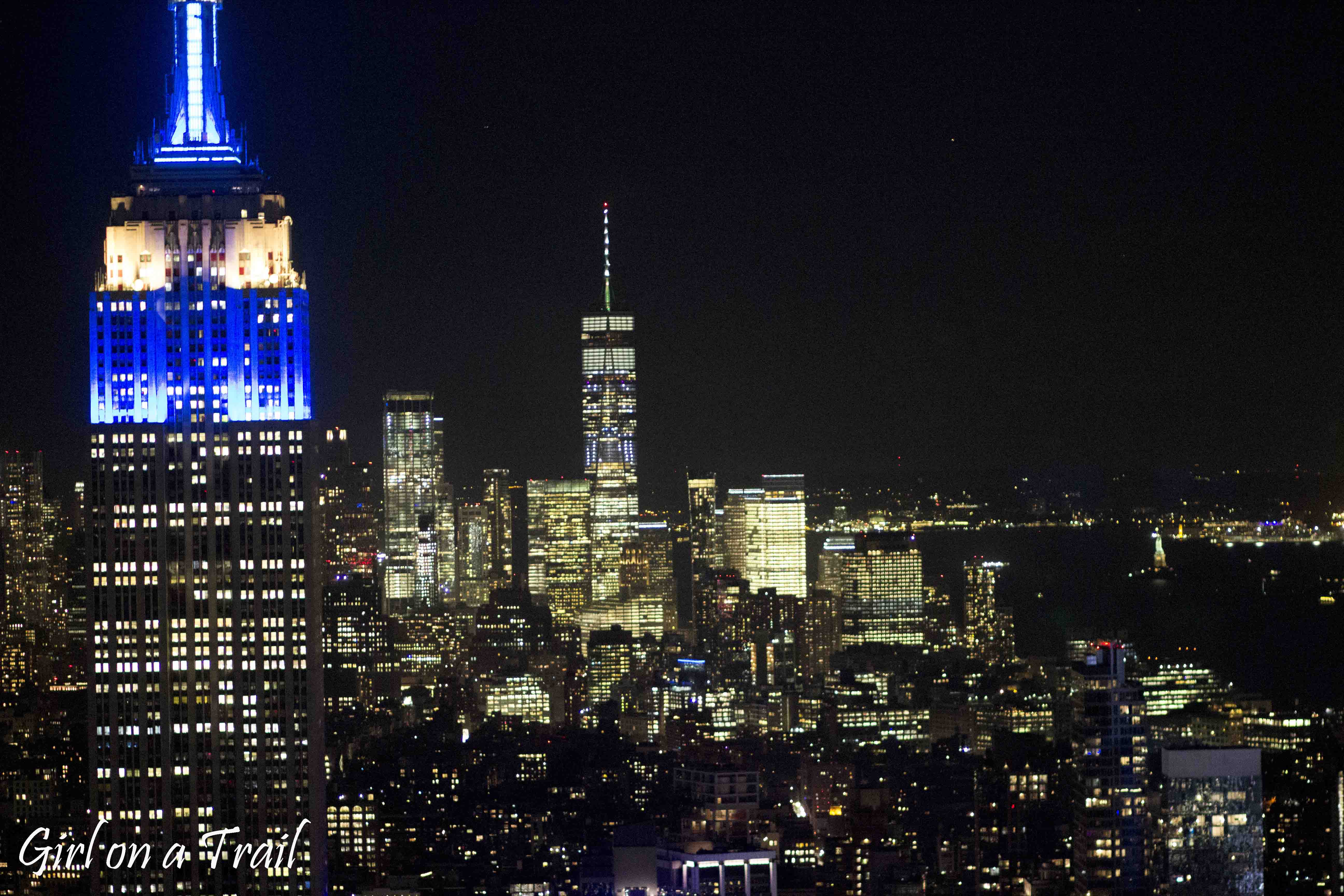 On the other hand, the perfect and cheapest option to explore New York from a slightly higher perspective are the numerous bars located on the roofs of the buildings, I wrote about here. In fact, there's no use spending money on admission to an observation deck, while can you have the same view for the price of a drink. 😉