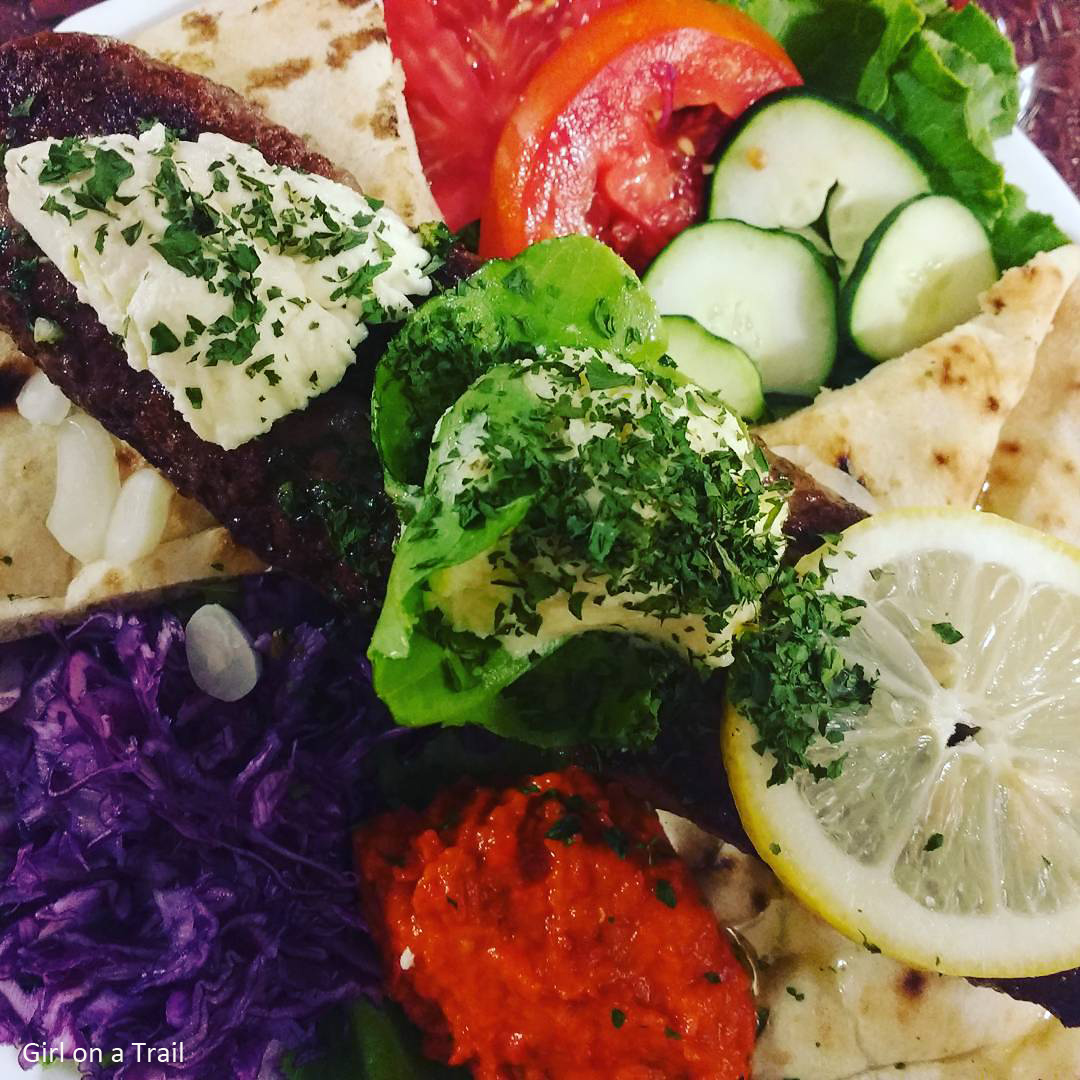 Bosnia and Herzegovina cuisine – what to eat and where?
Each country's cuisine is characterised by specific local products, ingredients and methods of cooking. Then how could I describe in a few words the cuisine of Bosnia and Herzegovina (BiH)? Meat, meat and meat again! Certainly, BiH is not a country for vegetarians. Vegetables in Bosnian cusine are rather a decoration for dishes. Even a typical Shopska salad, known to me earlier from Bulgaria, in Bosnia looks much more modestly than its Bulgarian counterpart.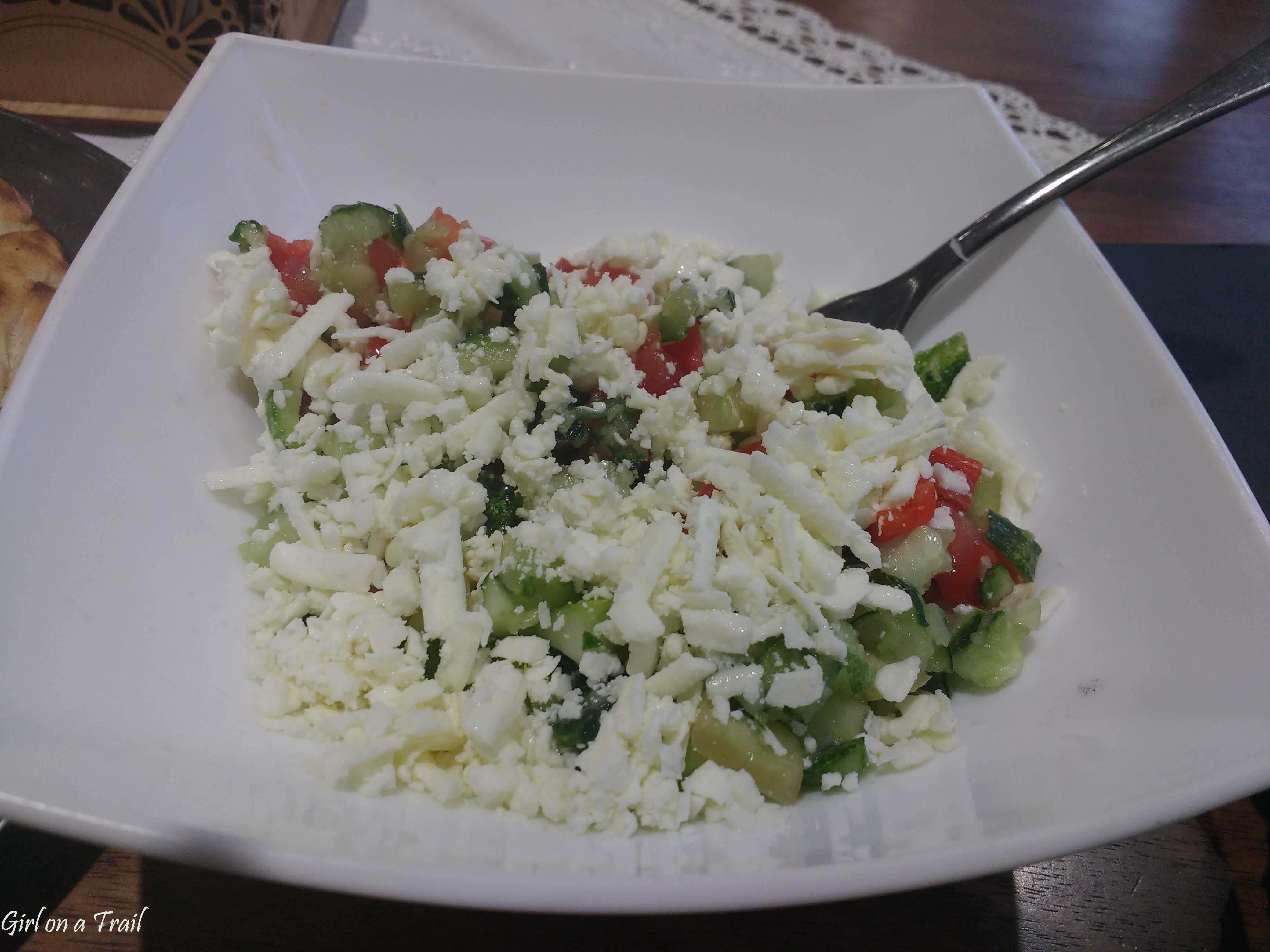 It is known that tradition is inextricably linked to history, and it is worth adding that BiH has been under the rule of Ottoman for over 400 years. Turkish influence is visible at every step in the architecture, but more importantly also in the cusine. Typical traditional Turkish dishes like burek, dolma, pilav or ajvar are also very popular here. Burek is definitely the basis of food in BiH. It's a pastry stuffed with meat. However, there is also a pastry stuffed with cheese which is called Sirnice or Zeljanice – with spinach. Sometimes they're served with cream, in a word dietician's true nightmare 😉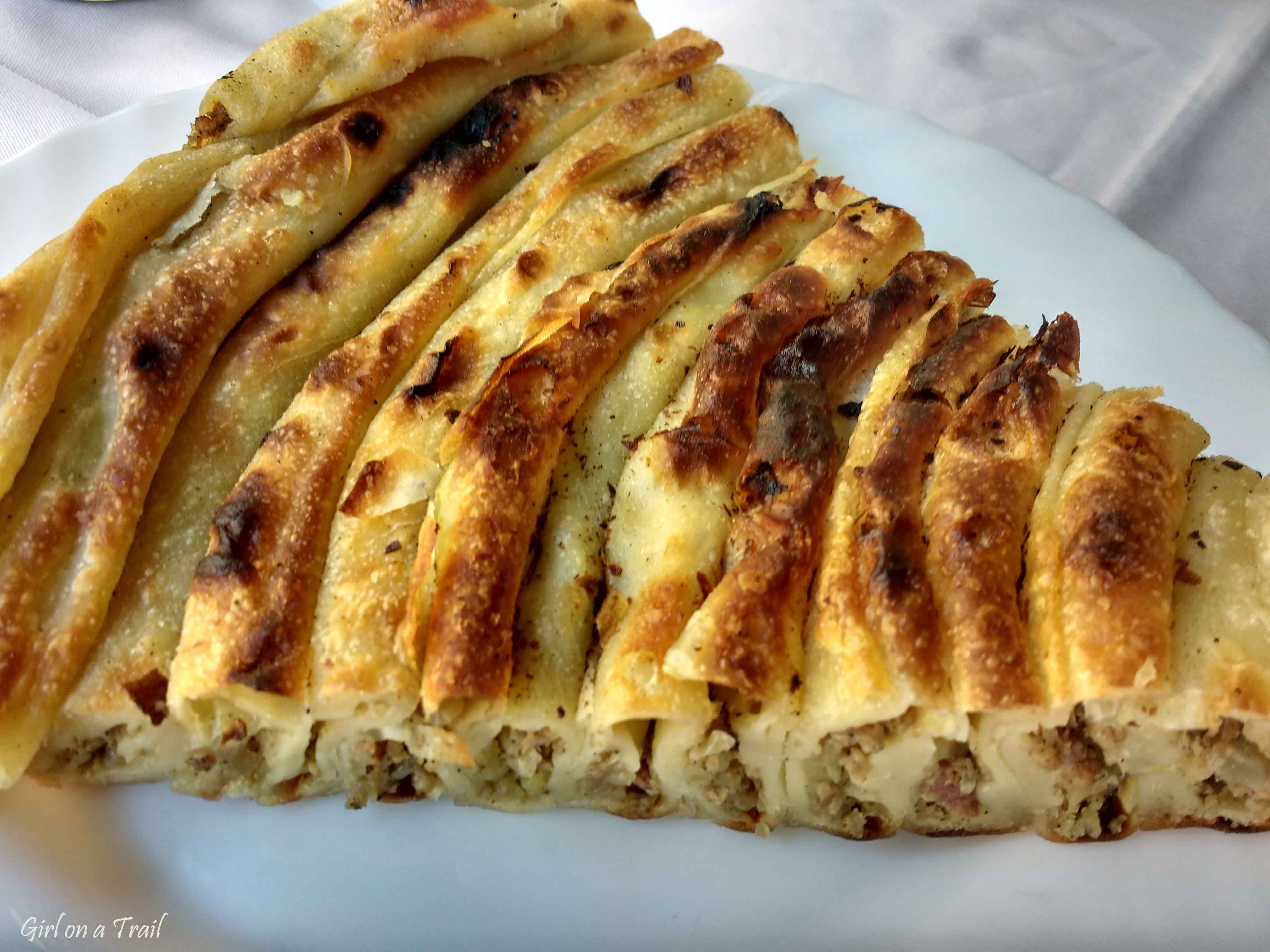 The best burek in BiH can be tried at a little restaurant called Buregdzinica Sac in Sarajevo. Another National Food is undeniably ćevapi – grilled minced meat, in a taste-like kebab, served with onions in the pita bread, here called Somun (Bosnian flatbread).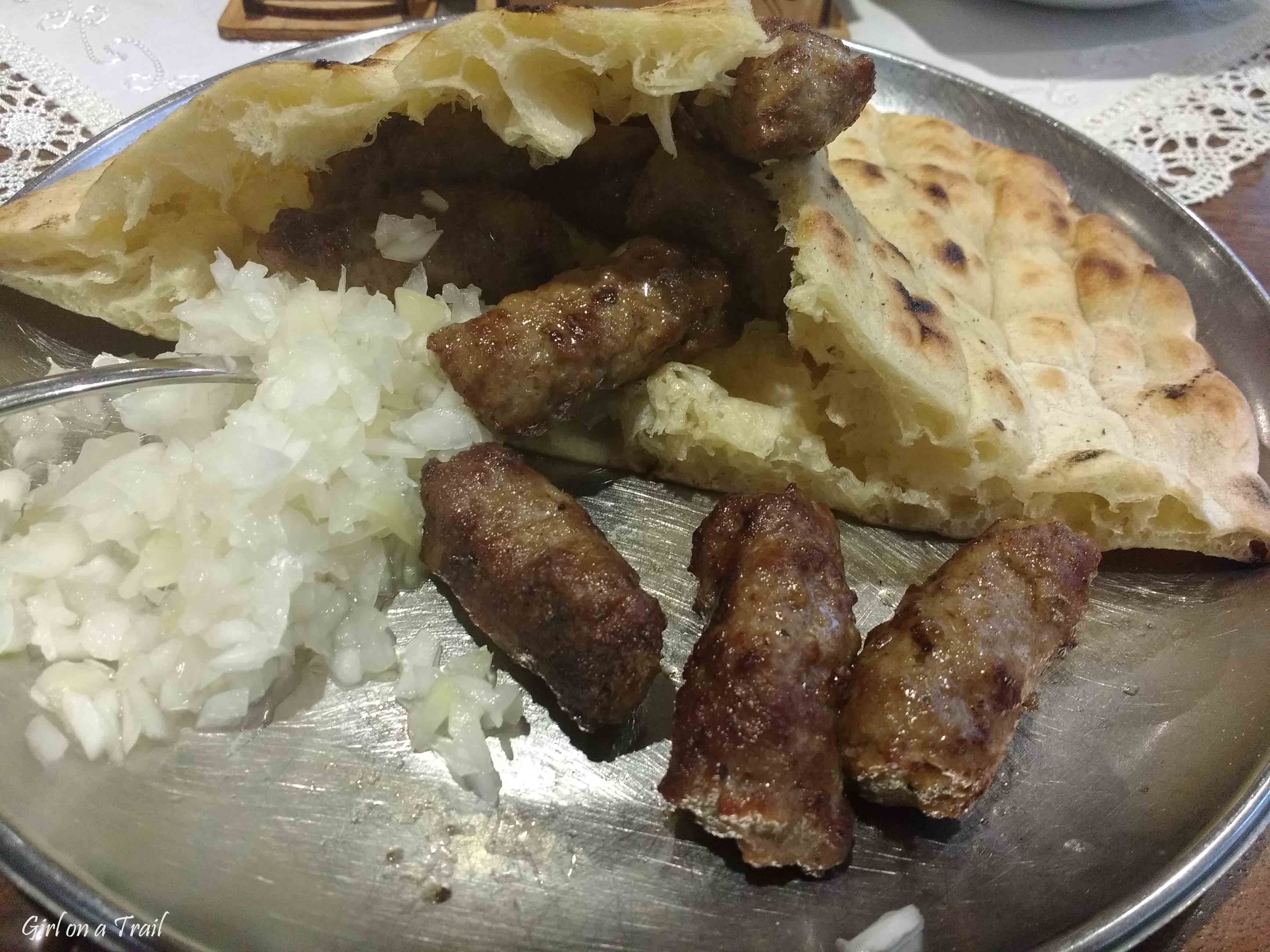 Of course you can also try the popular shish kebab with minced beef.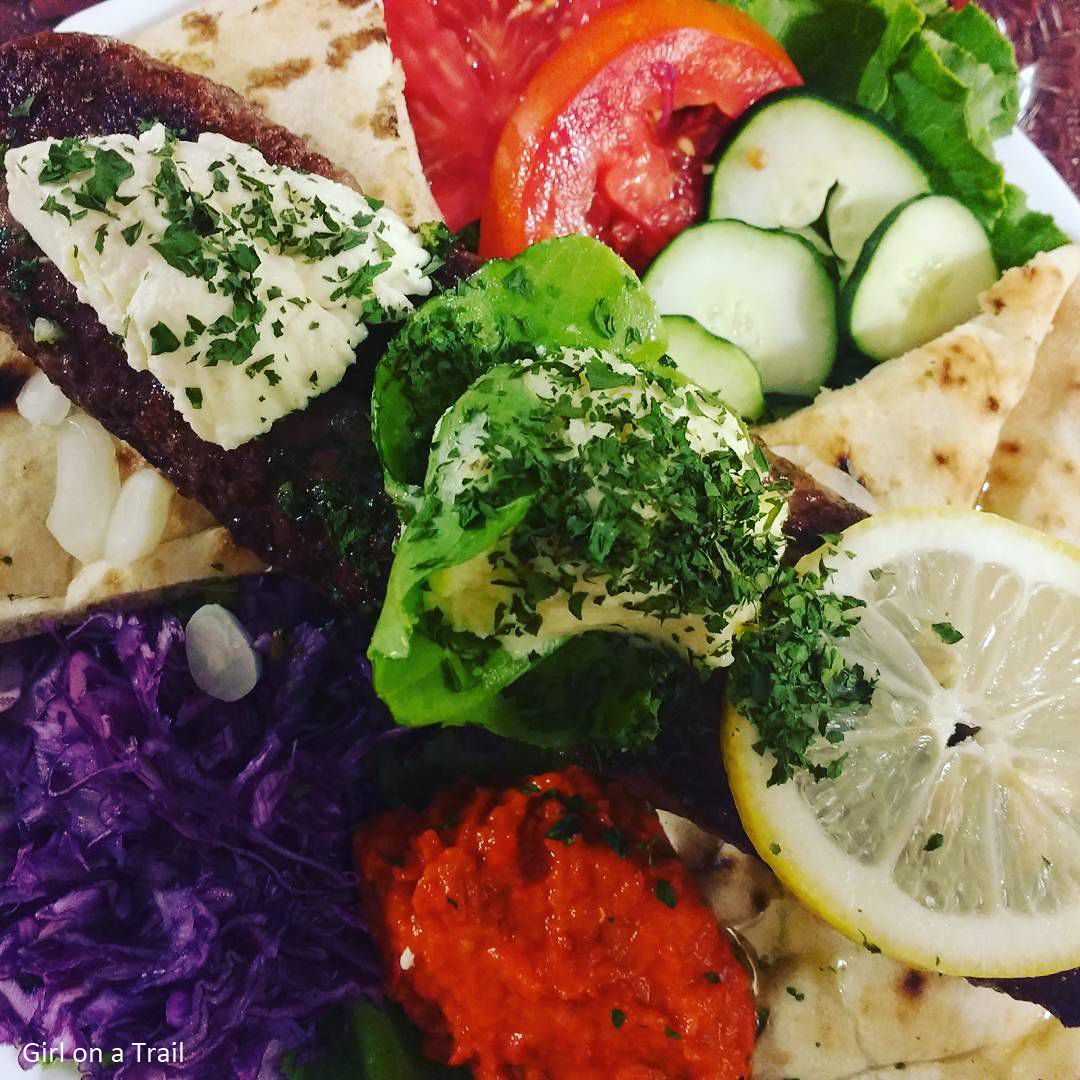 A very popular dish is pljeskavica – grilled minced meat served in the form of a hamburger with a variety of ingredients and pileci ražnjići – grilled chicken skewers.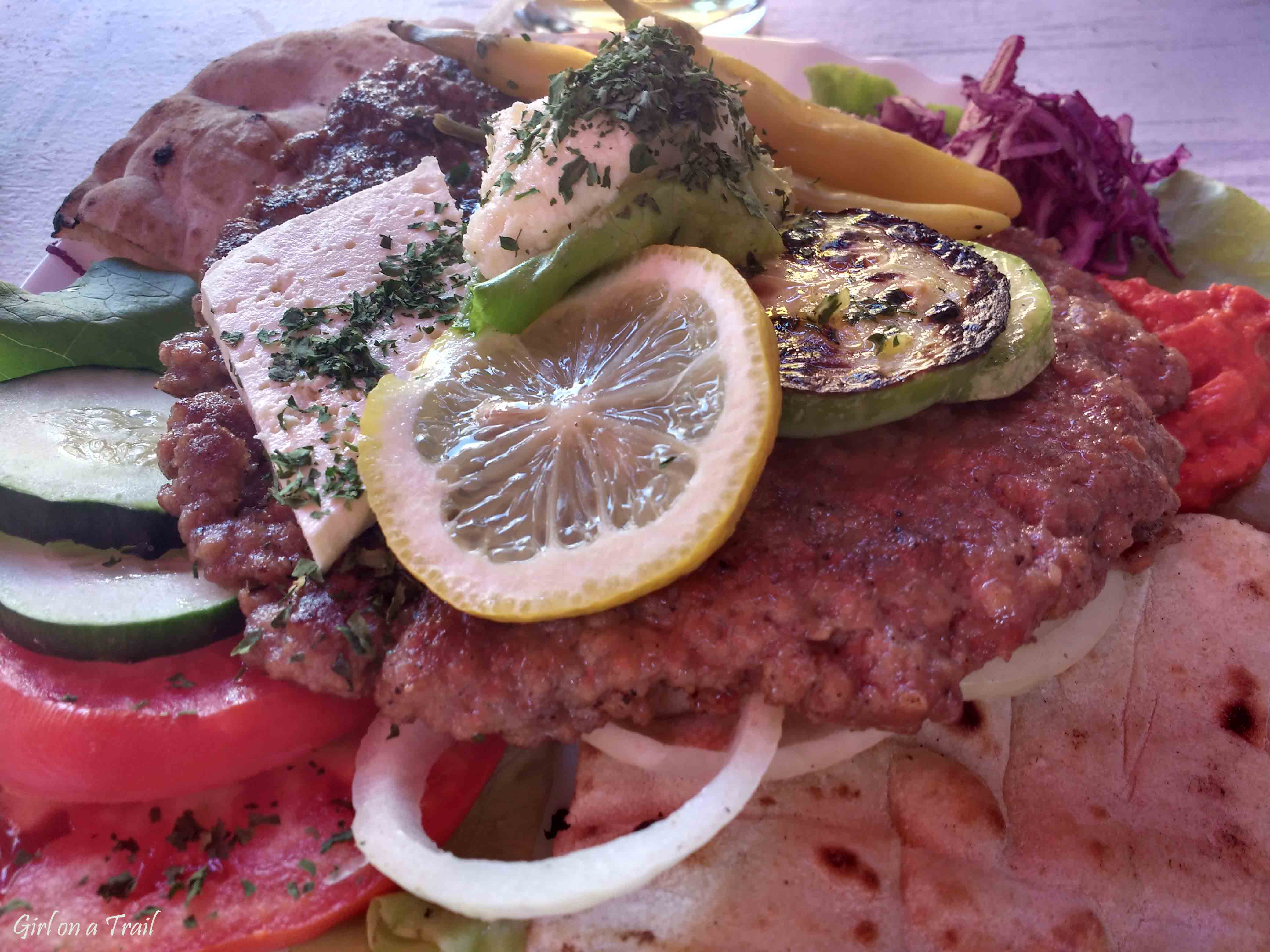 All of these dishes can be tried in the perfect traditional restaurant Tima-Irma, located in Mostar old town.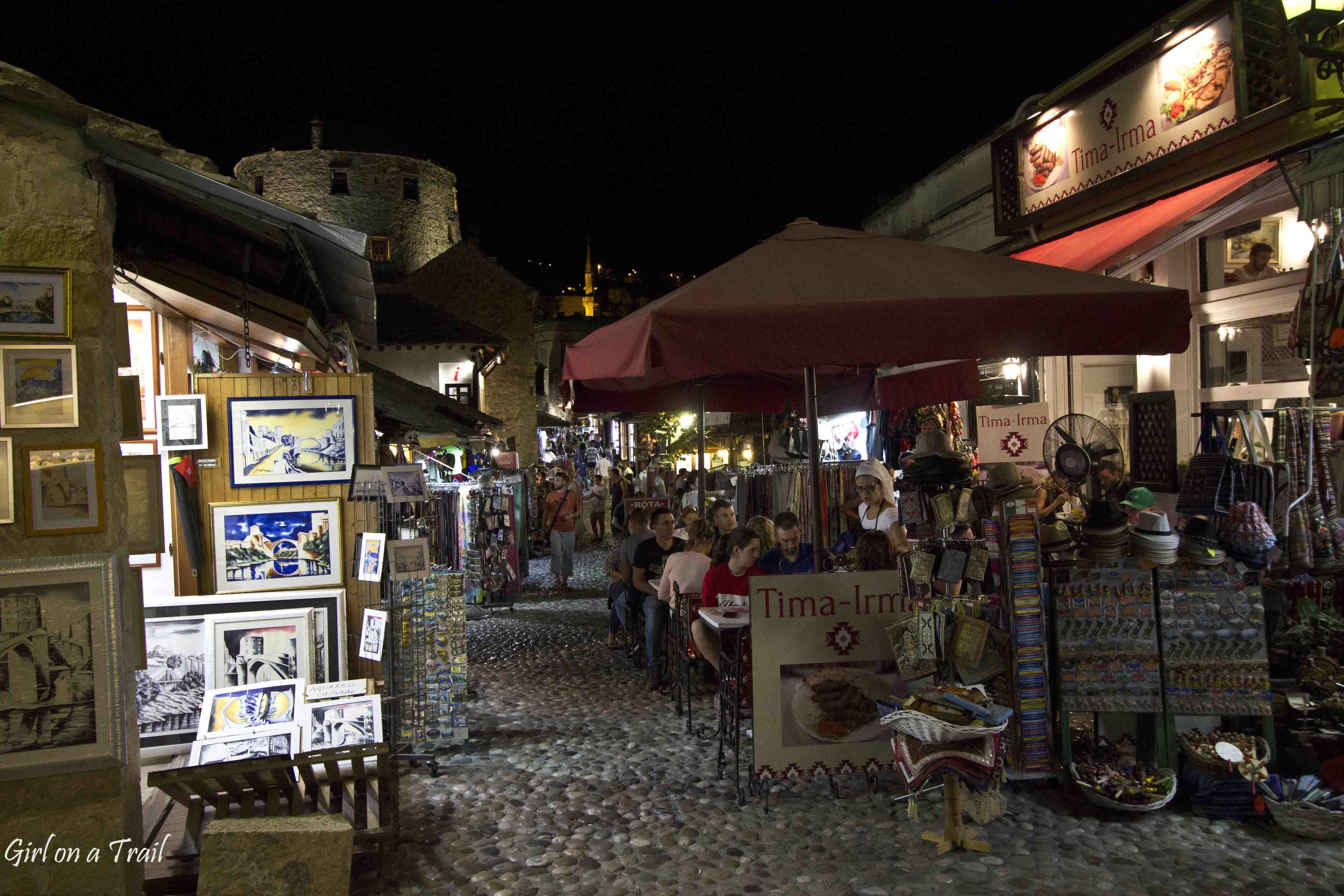 Bosnian dishes are sometimes served with cheese, most commonly with so called kajmak. This type of cheese is also known in Turkey. It doesn't have the consistency of typical cheese, it is more creamy and salty in taste. In Sarajevo, it is worth visiting the market – GradskaTtržnica, where you can find numerous stalls with delicious, local cheese and meat. This market was the place of two bombings during the civil war, here's the post about it.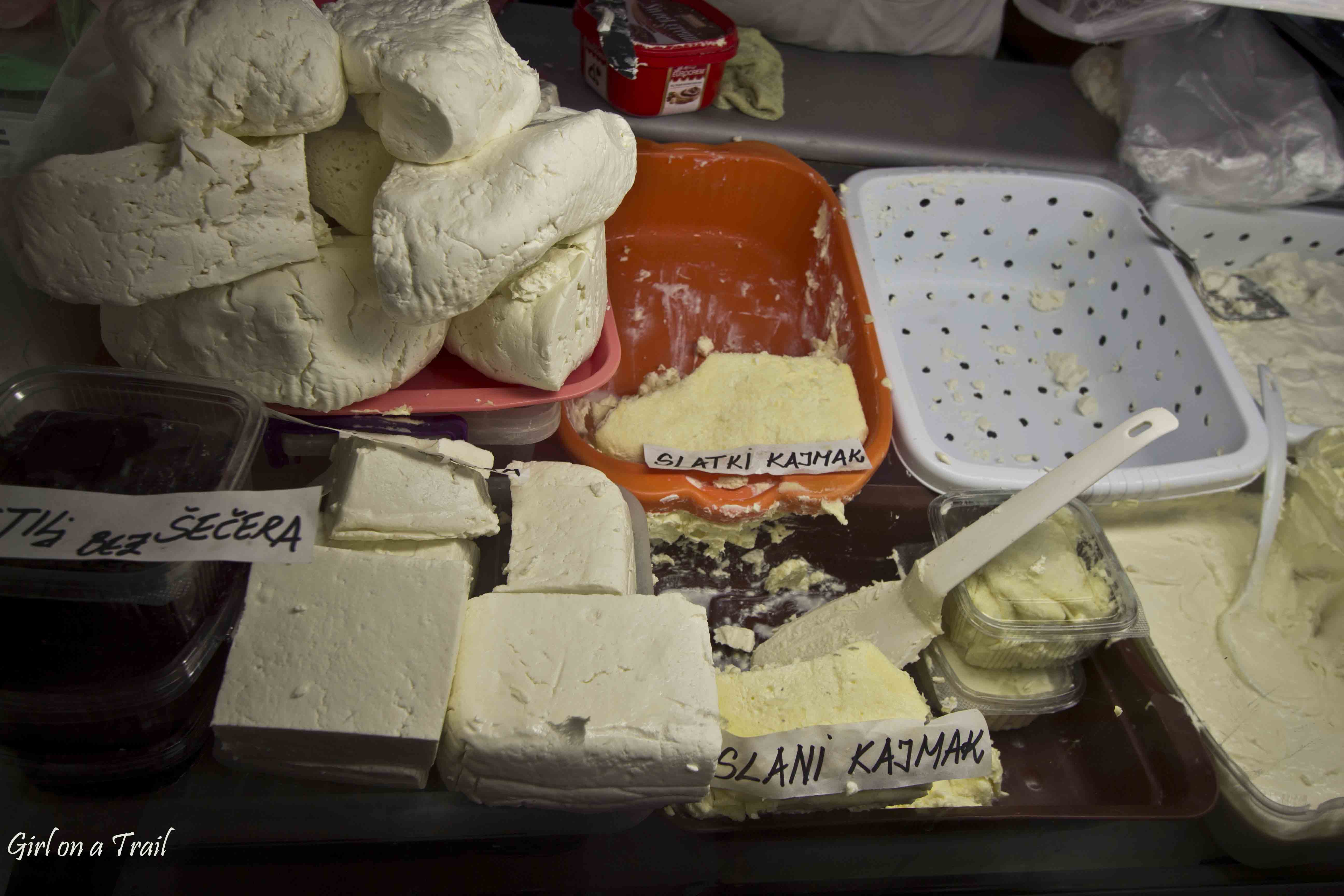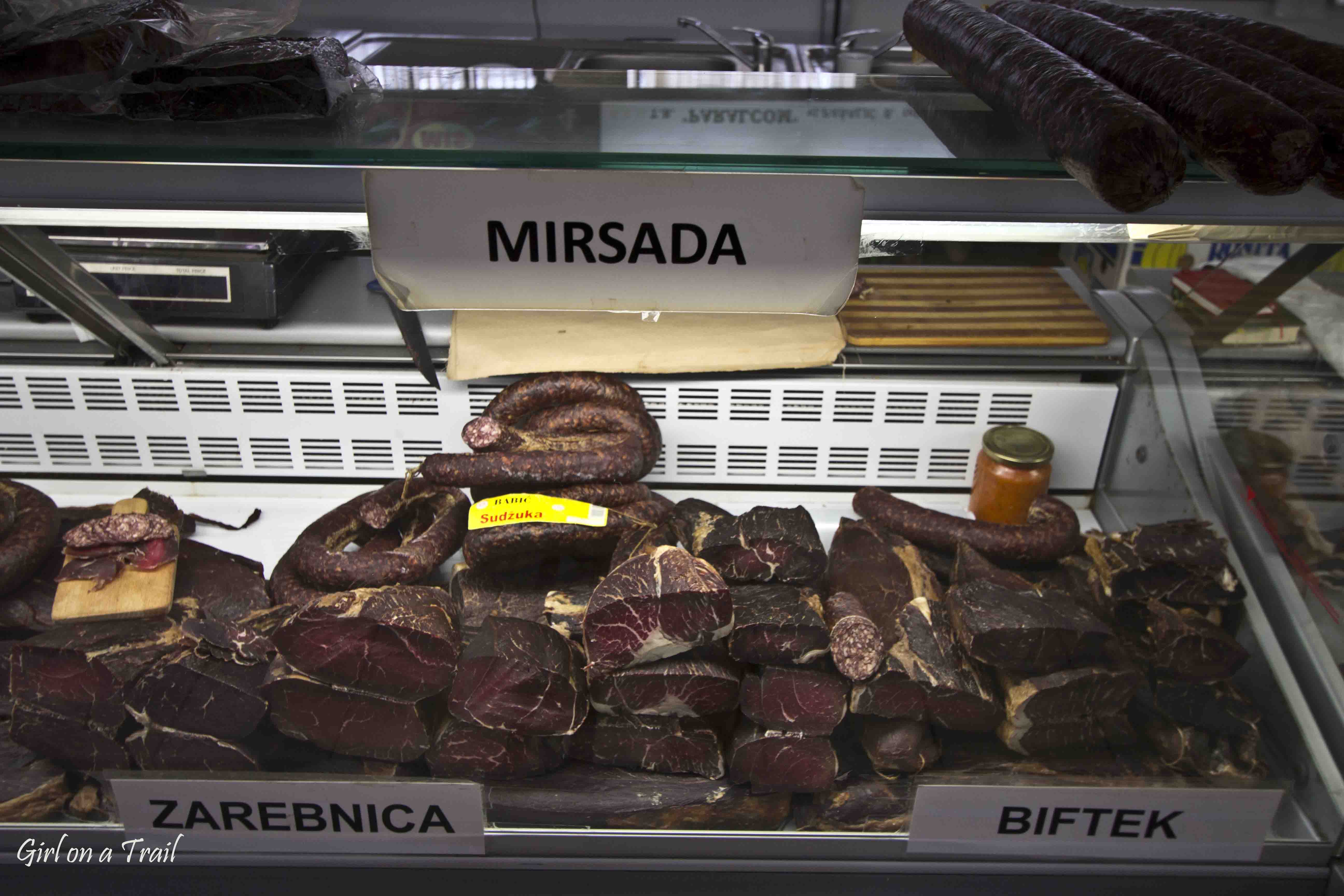 A typical side dish to meat is ajvar – paste with aubergines, peppers, garlic and vinegar.
In Bosnia, it is also necessary to try local sweets, which are similar to those in Turkey, especially in the level of sweetness. The most popular is the famous baklava. The best can be try in cosy Baclava Shop in Sarajevo.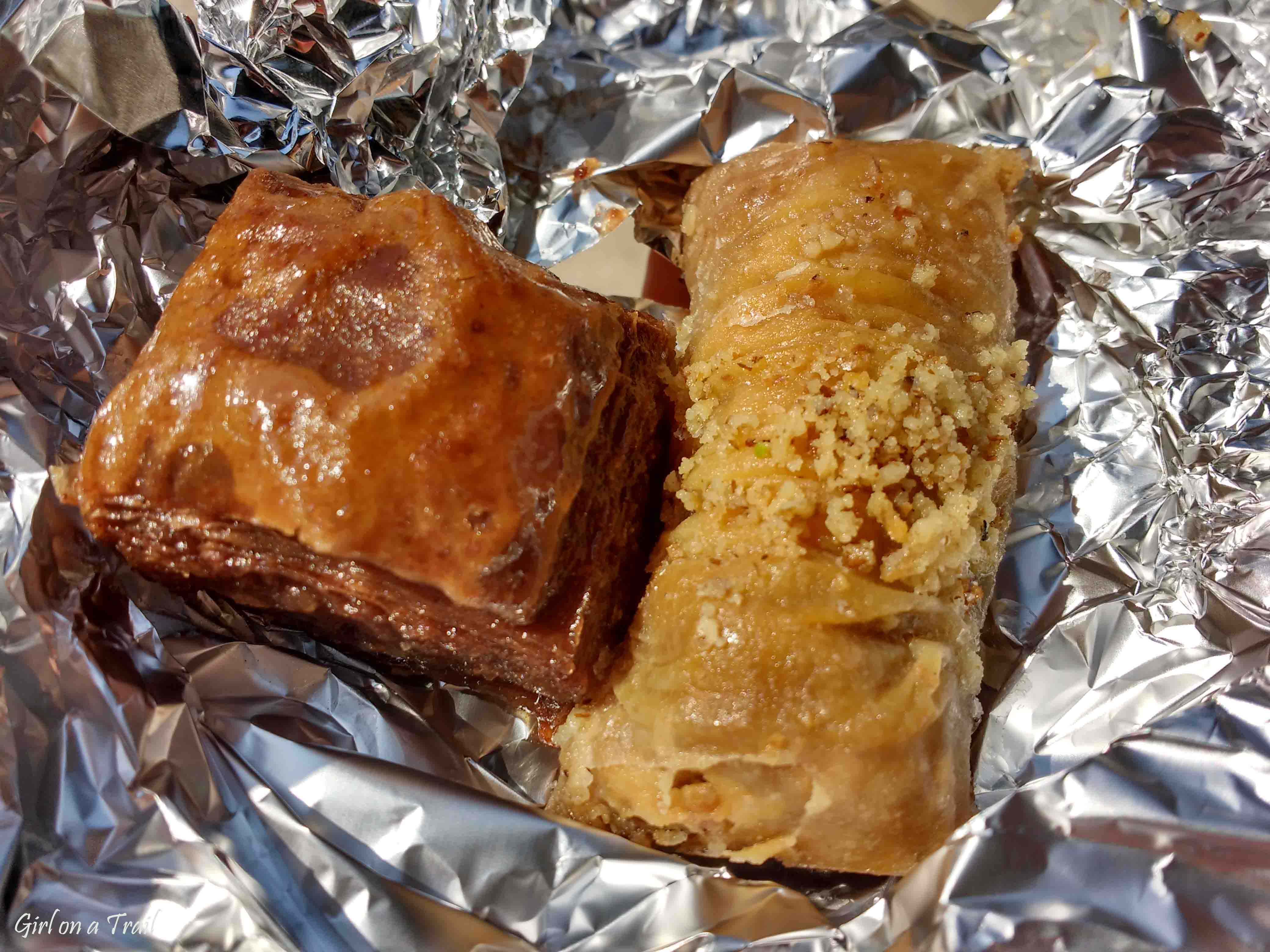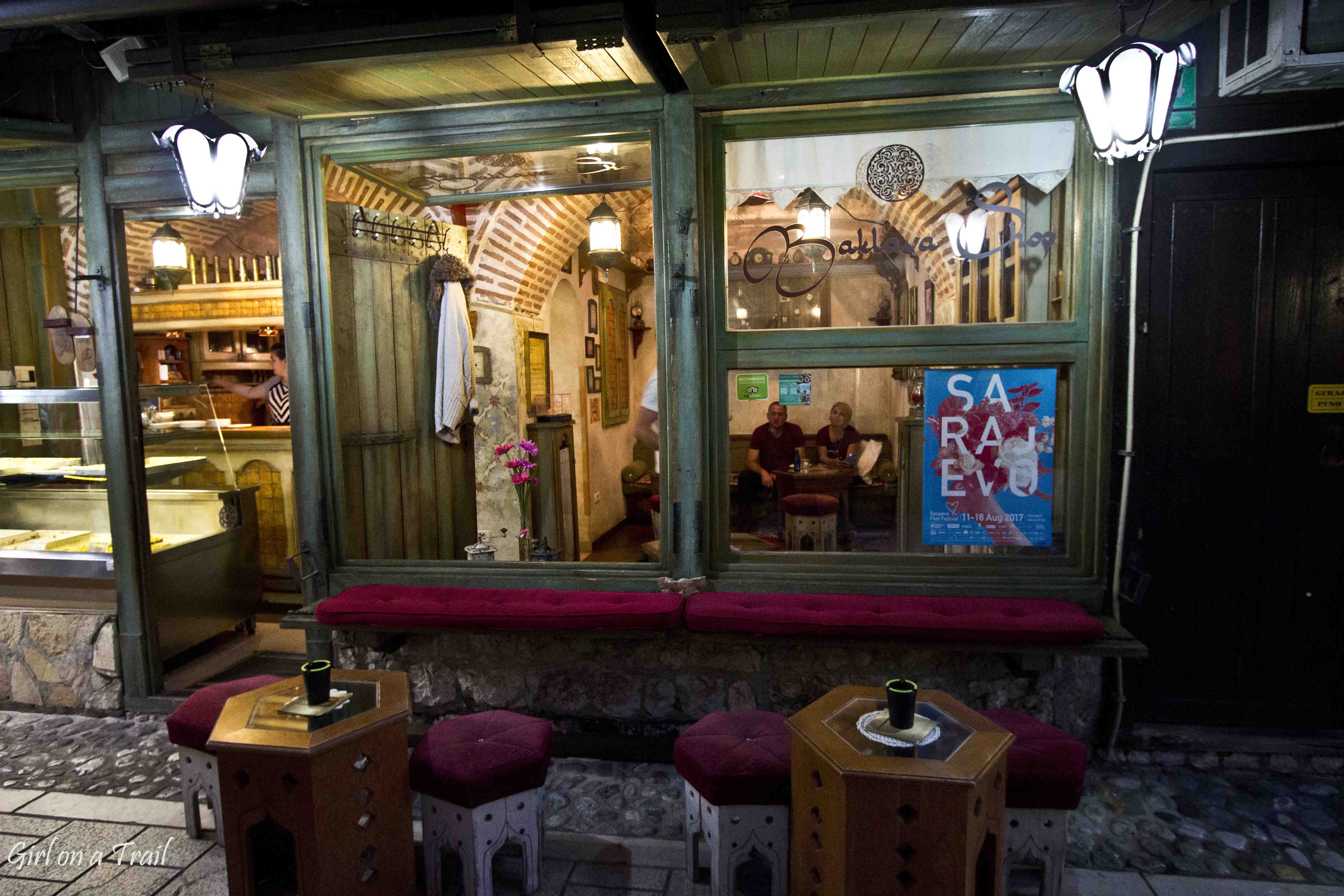 The second popular dessert is hurmasice for short hurme, a kind of very sweet cookie, soaked with syrup.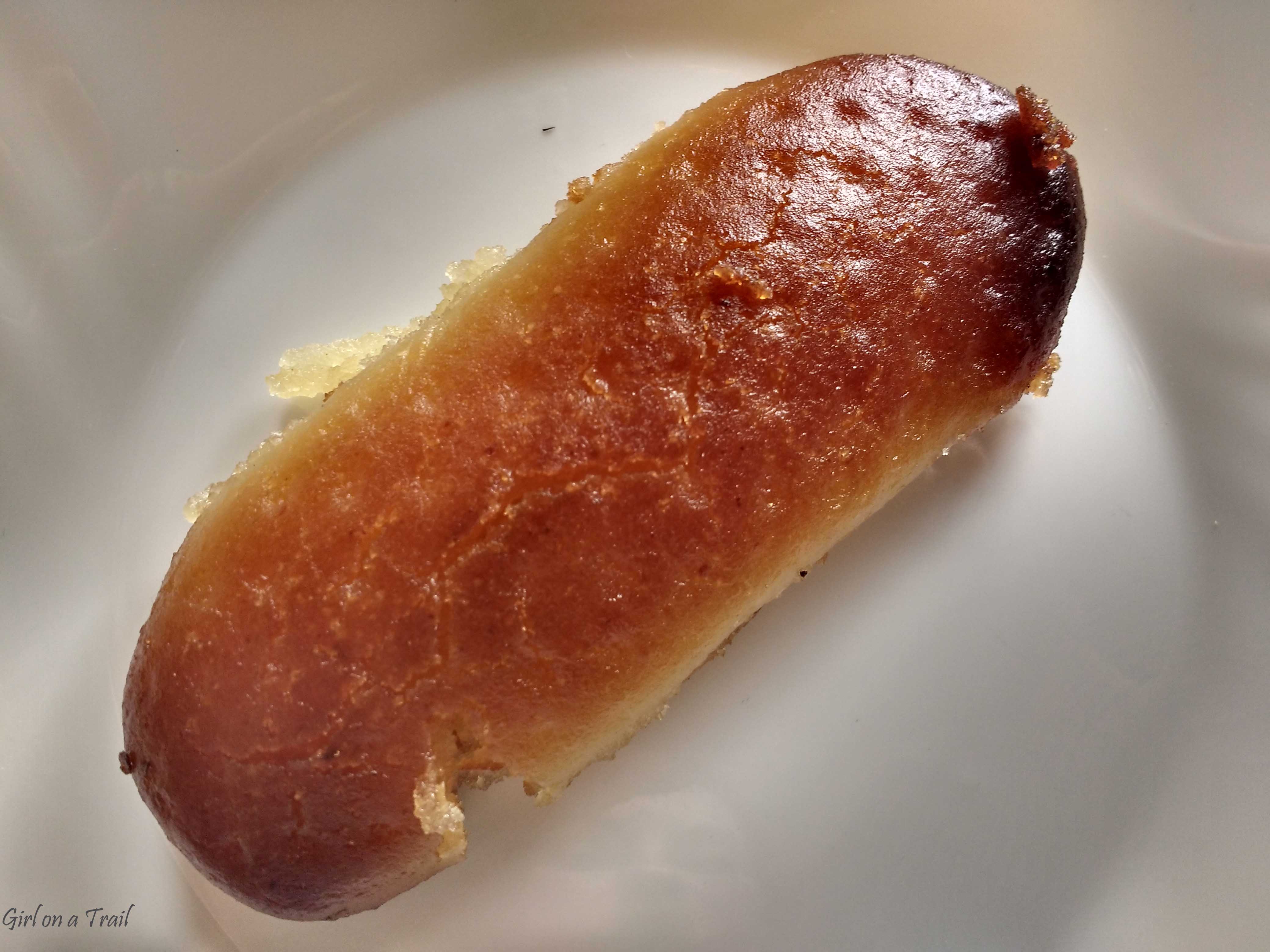 Bosnian desserts taste the best with traditional coffee. Bosnian coffee or more exactly Bosanska Kafa is nothing other than well known Turkish coffee, It's very strong and served in traditional chezve (dzezva). In addition to chezve, you will receive a cup, a glass of water, sugar cubes and a rachatlokum – a small, fruit jelly popular in Turkey, know there as Turkish delight.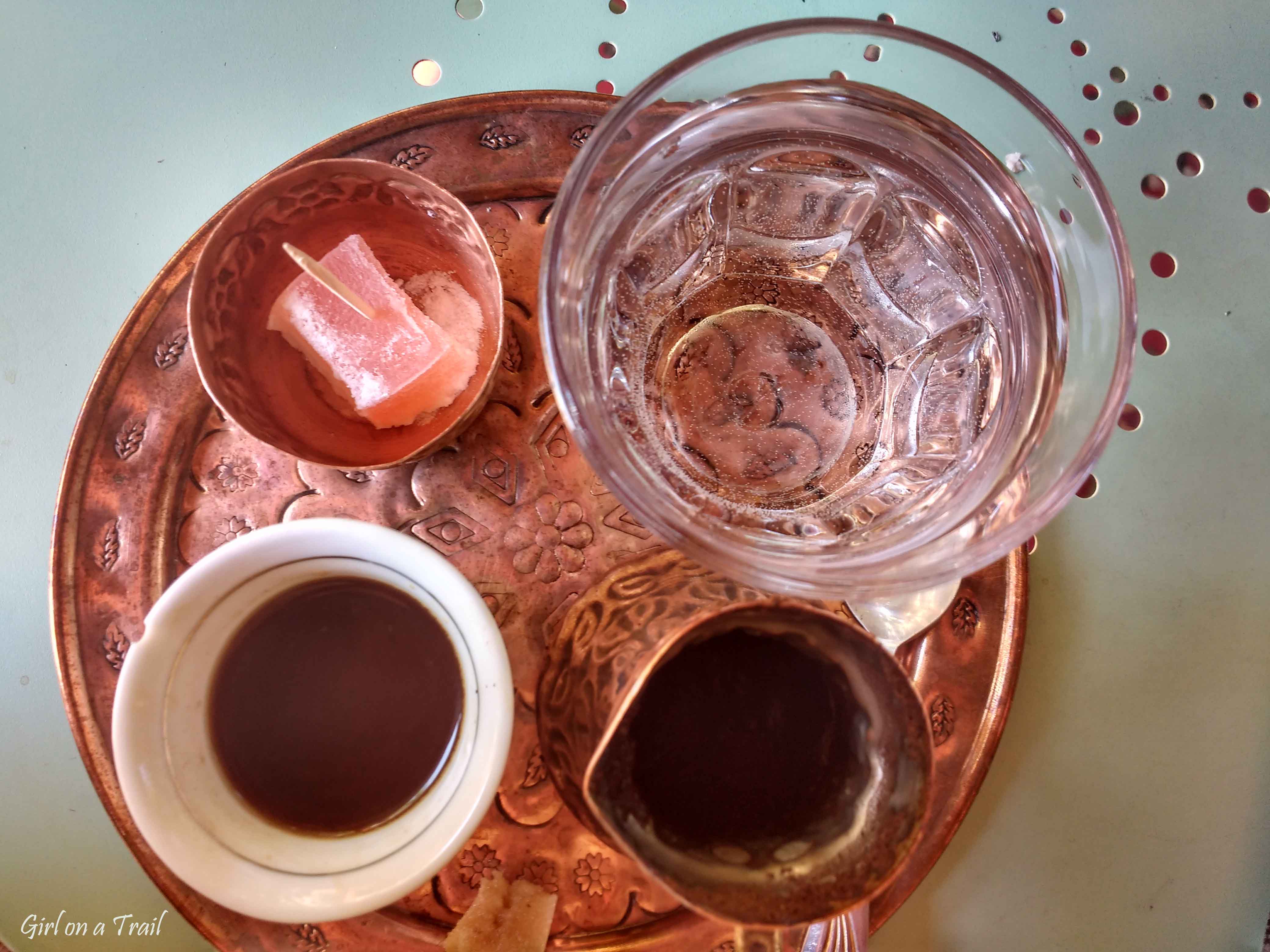 Coffee is poured from chezve to a small cup, then we soak a sugar cube in the infusion, take a bite of it and drink coffee. Best coffee in BiH, I drank in Mostar in Café de Alma – a small cafe located right next to the Old Bridge. Coffee is ground here on the spot at prepared according to a special recipe.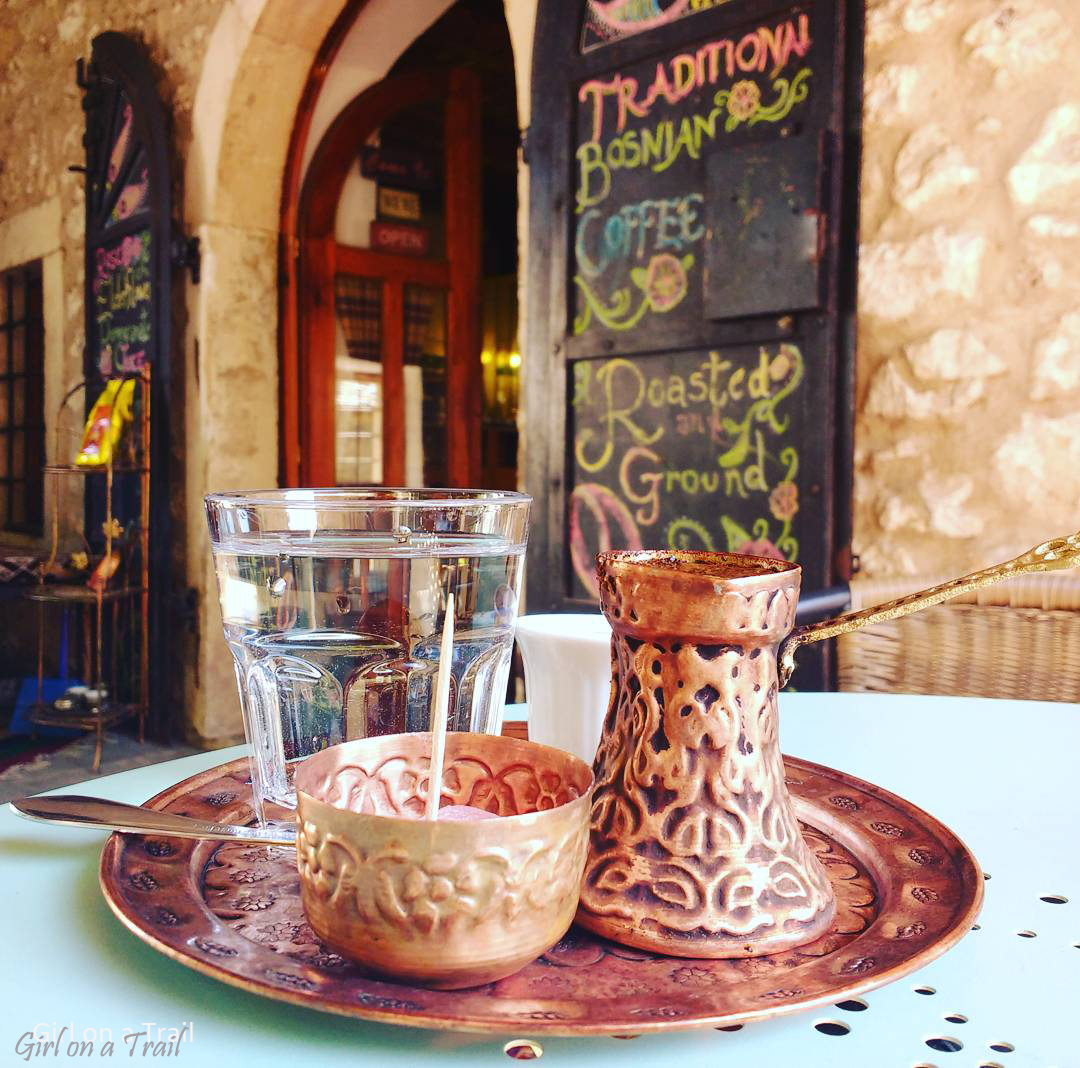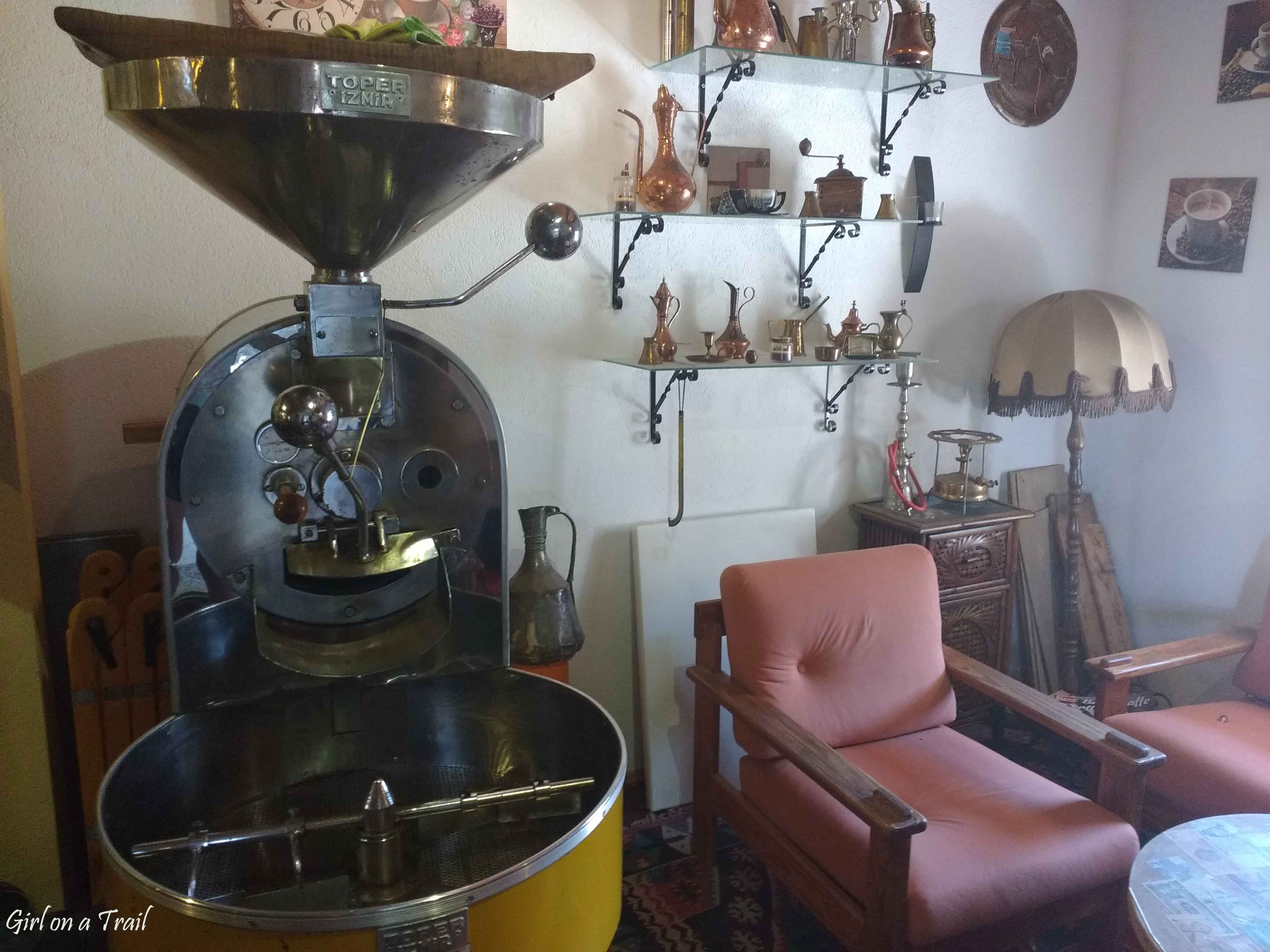 The second interesting place is a charming, climatic café in Sarajevo – Miris Dunja, where, in addition to traditional coffee, you can drink excellent, dense hot chocolate.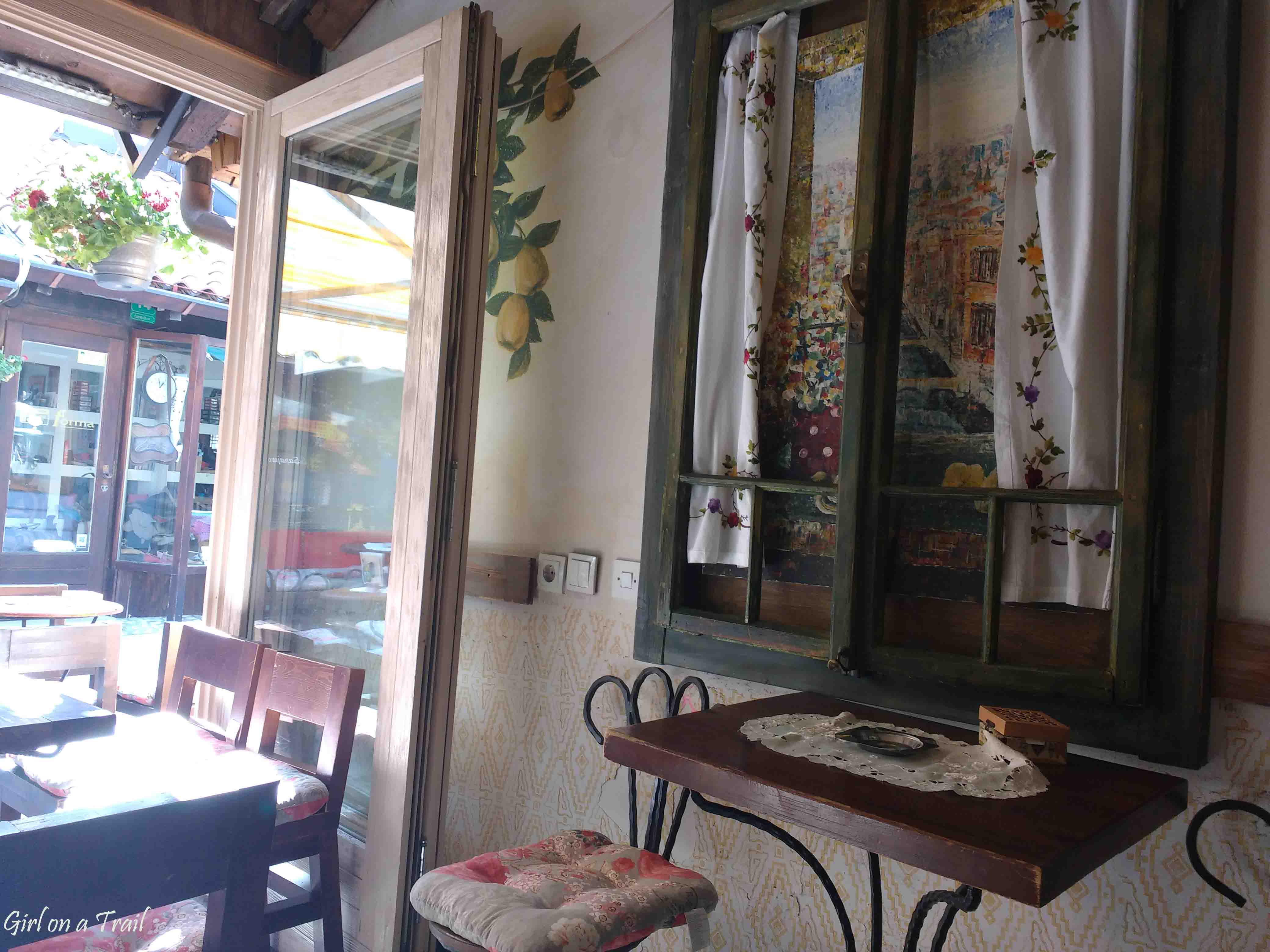 By the way in Sarajevo you can find numerous cosy places to drink good coffee nad try local desserts.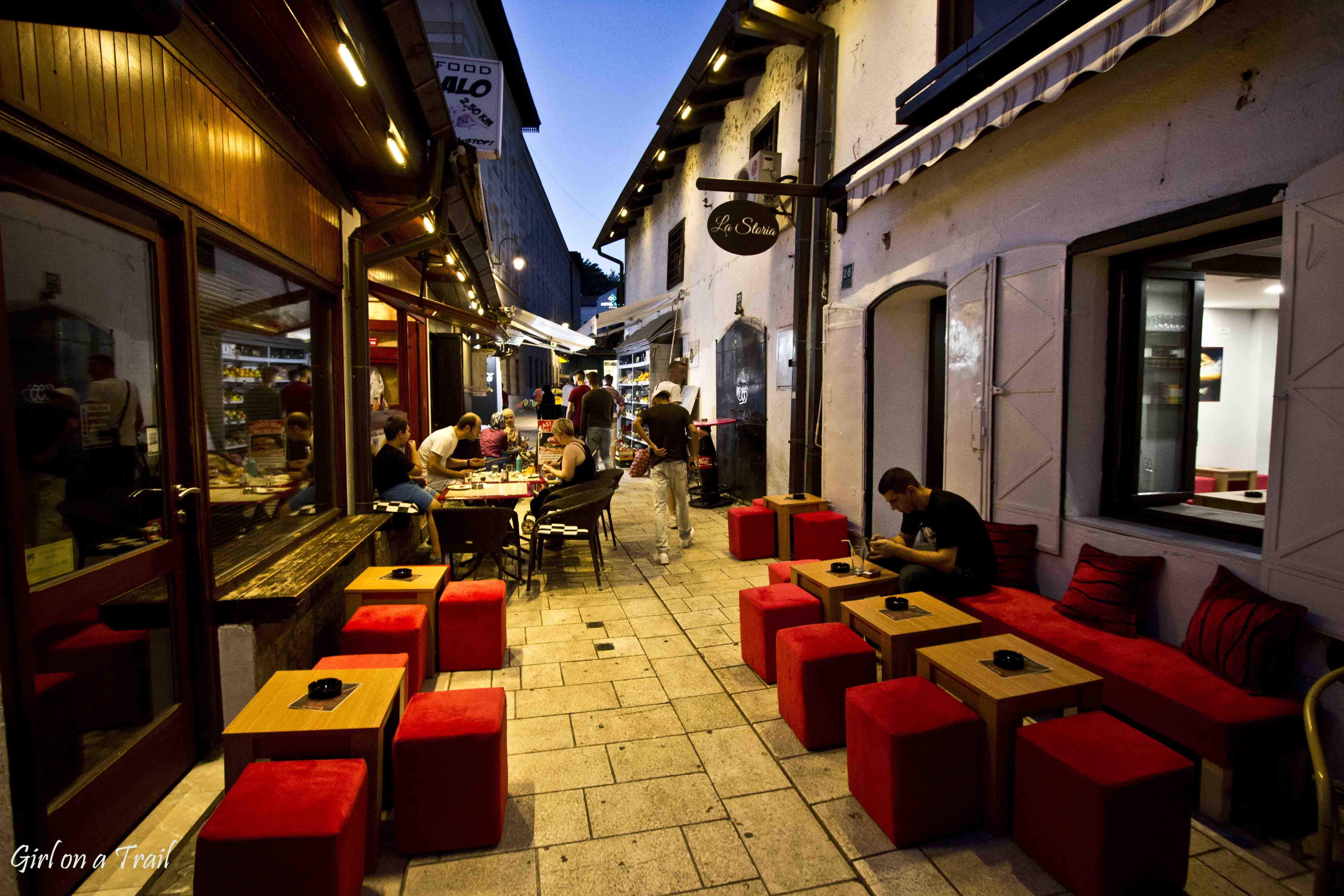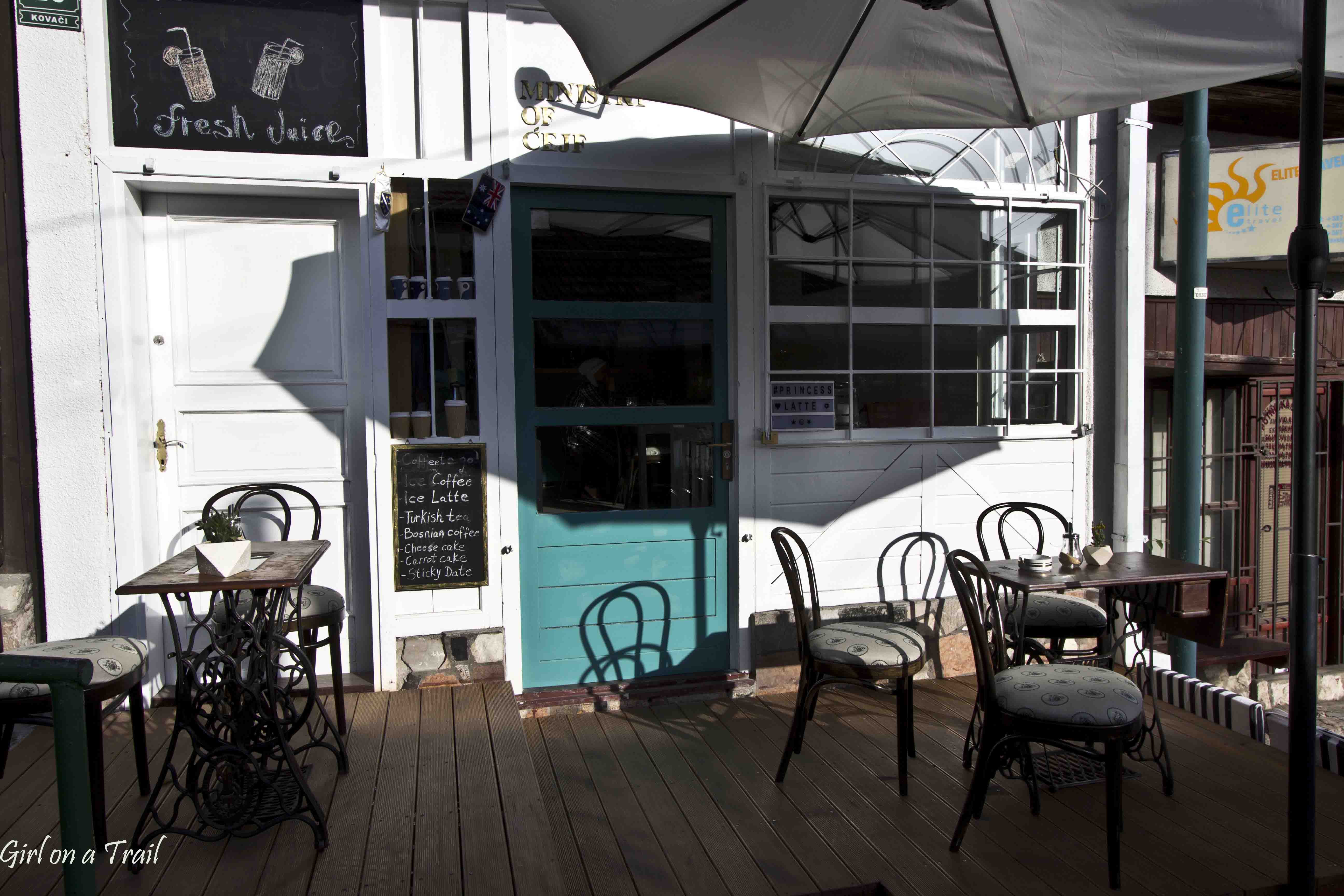 Those who like stronger beverages I recommend popular beer: Sarajevsko or Mostarsko.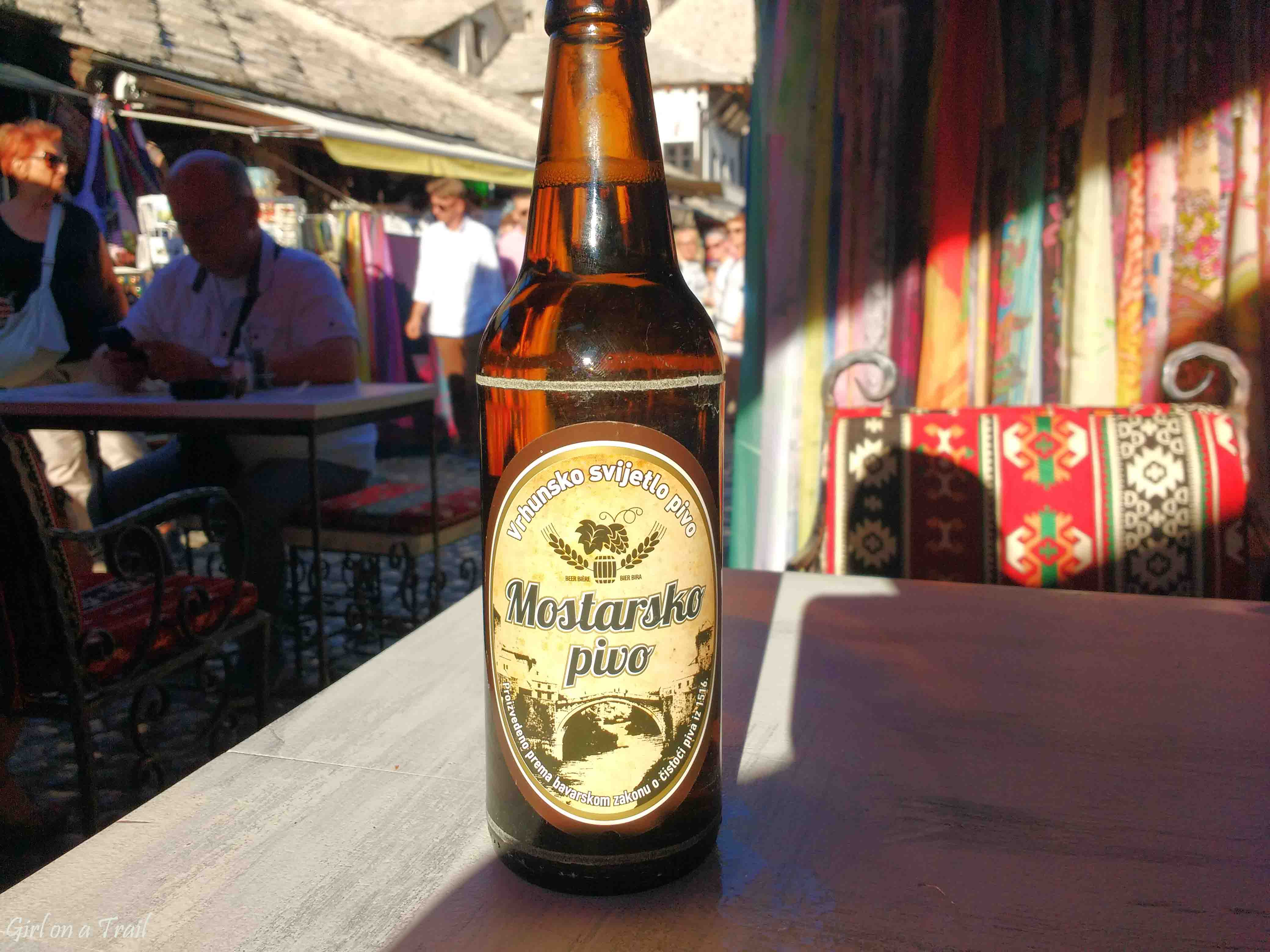 Craft beer can be tasted is Zaltna Ribnica in Sarajevo. It is worth visiting this place not only in view of good beer but also to see a unique interior.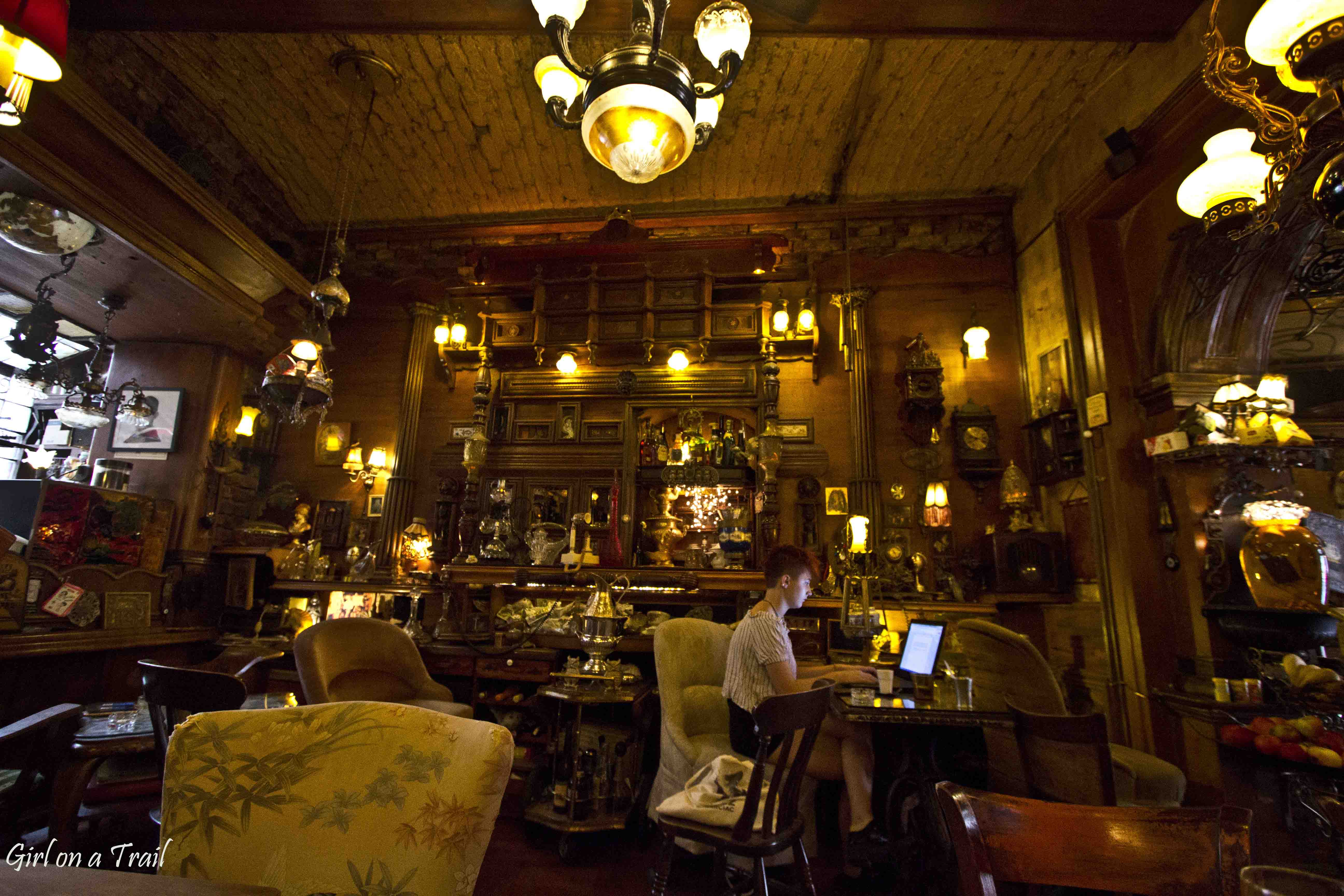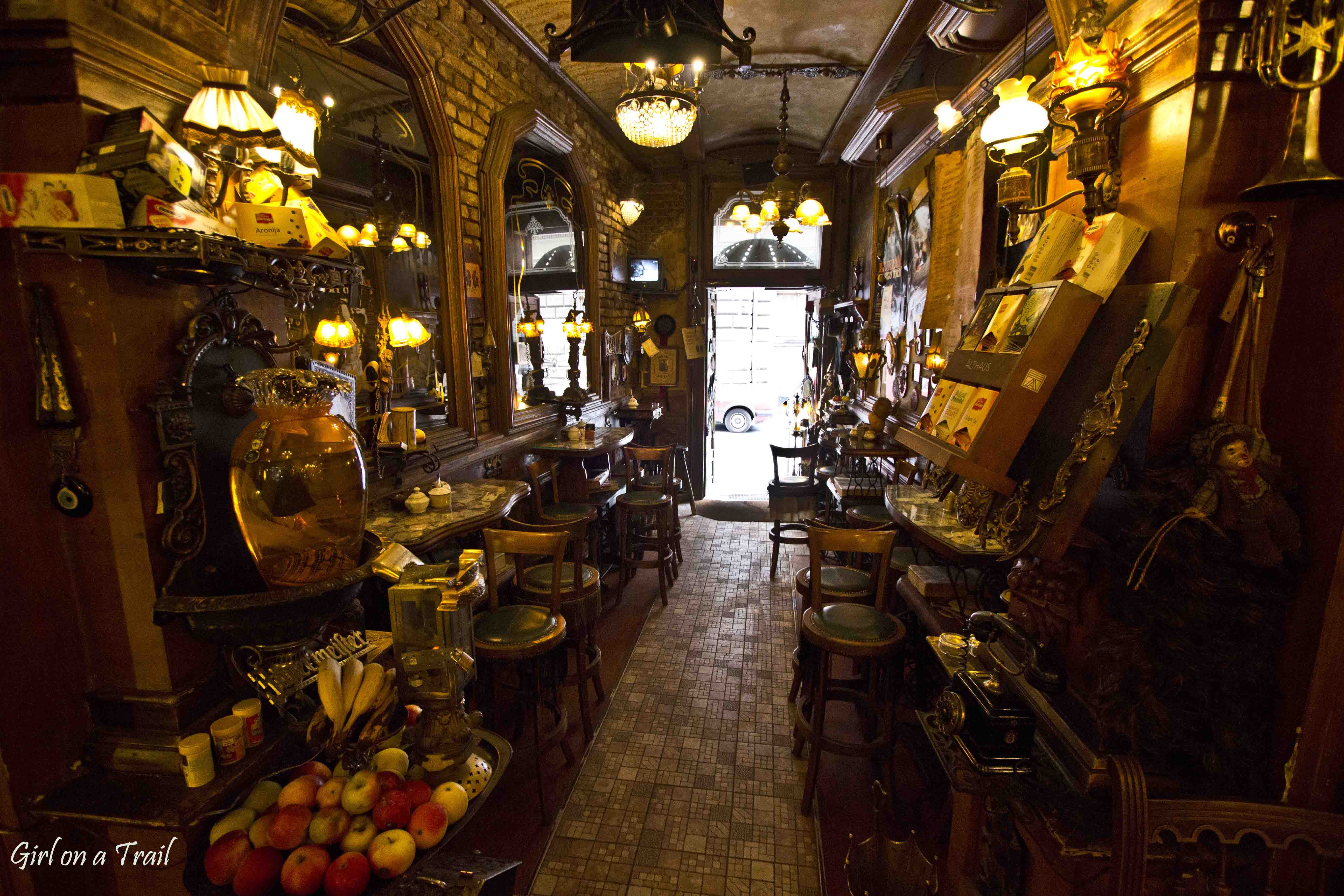 Hard stuff can be found in local markets. It's called Rakija and it's a kind of Bosnian moonshine There're diffirent falvours of Rakija. For instance in Mostar local market you can buy fig, cherry, peach or pomegranate.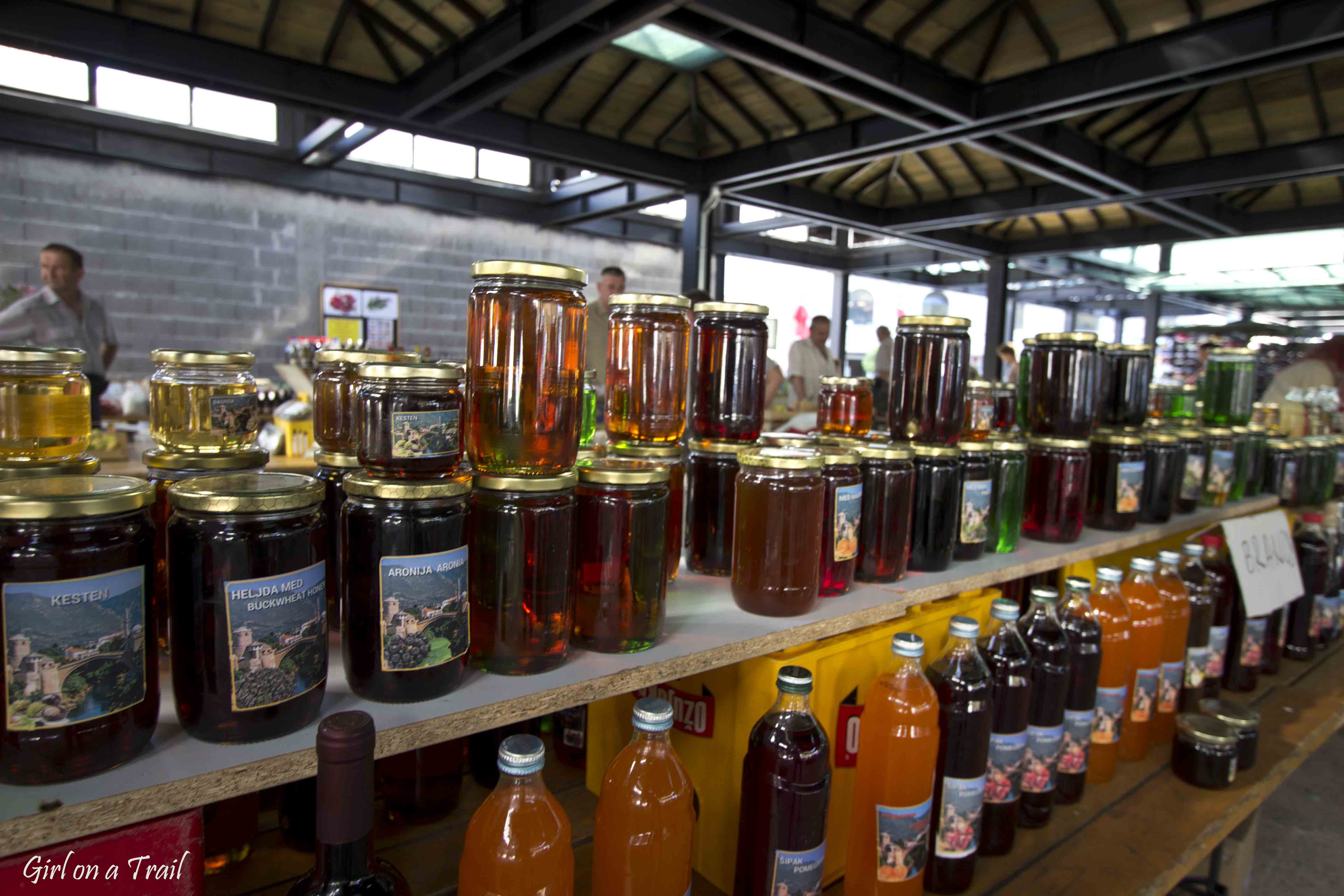 How much does it cost?
BiH currency is convertible mark (KM). Below prices are from lat year 2017 when 1 KM cost 0,5 €.
Dinner in Tima Irma – 7 -12 KM
Burek -10 – 14 KM for kilogram
Shopska salad – 3 KM
Beer- 2,5 – 3 KM
coffee – 2 KM
Cola – 2 KM