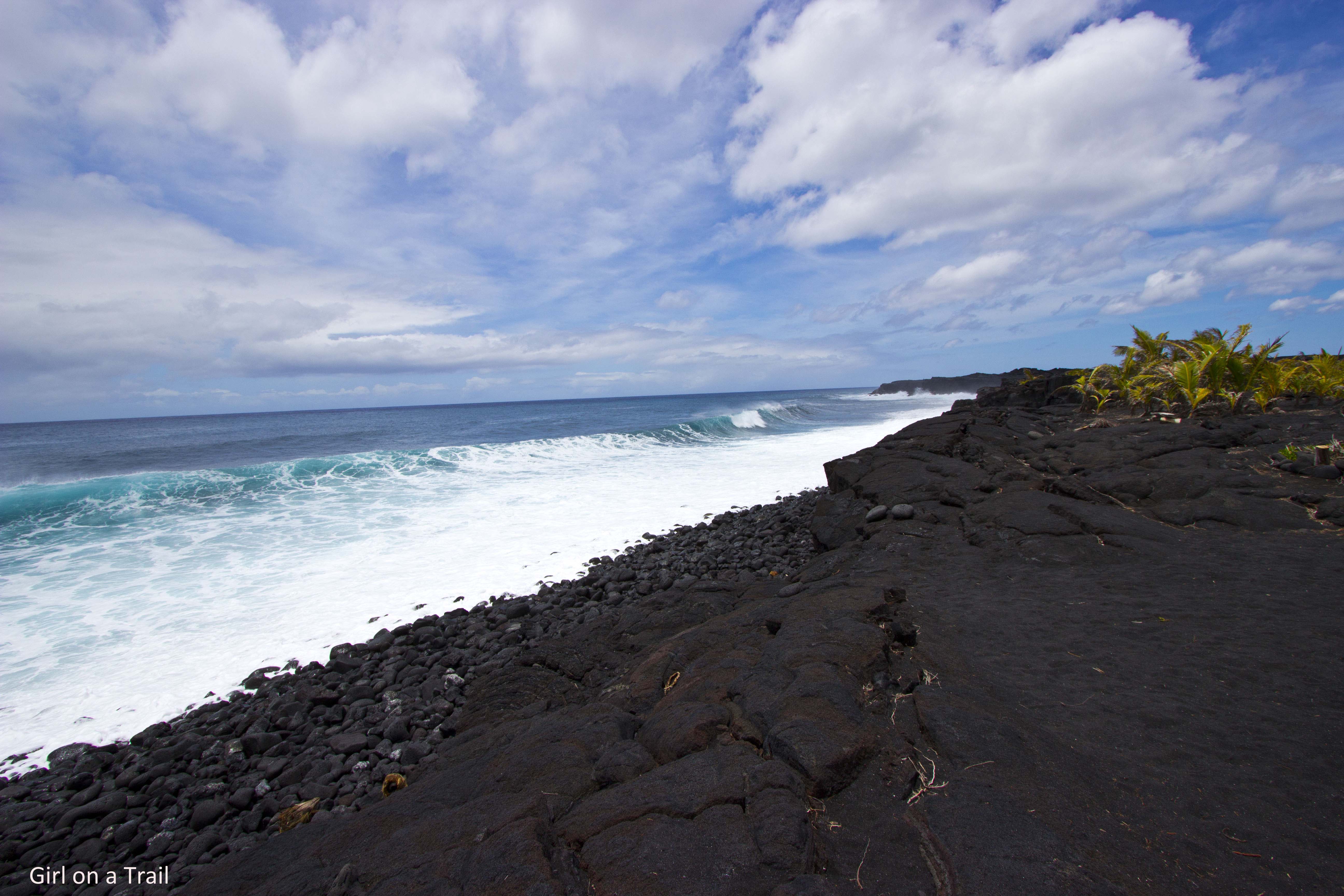 Hawaii – Big Island is getting bigger and bigger…
When I landed at the Kailua Kona airport, located in Hawaiian Big Island, I felt like being a part of Apollo mission. I was surprised that after only 40-minute flight I saw totally different reality.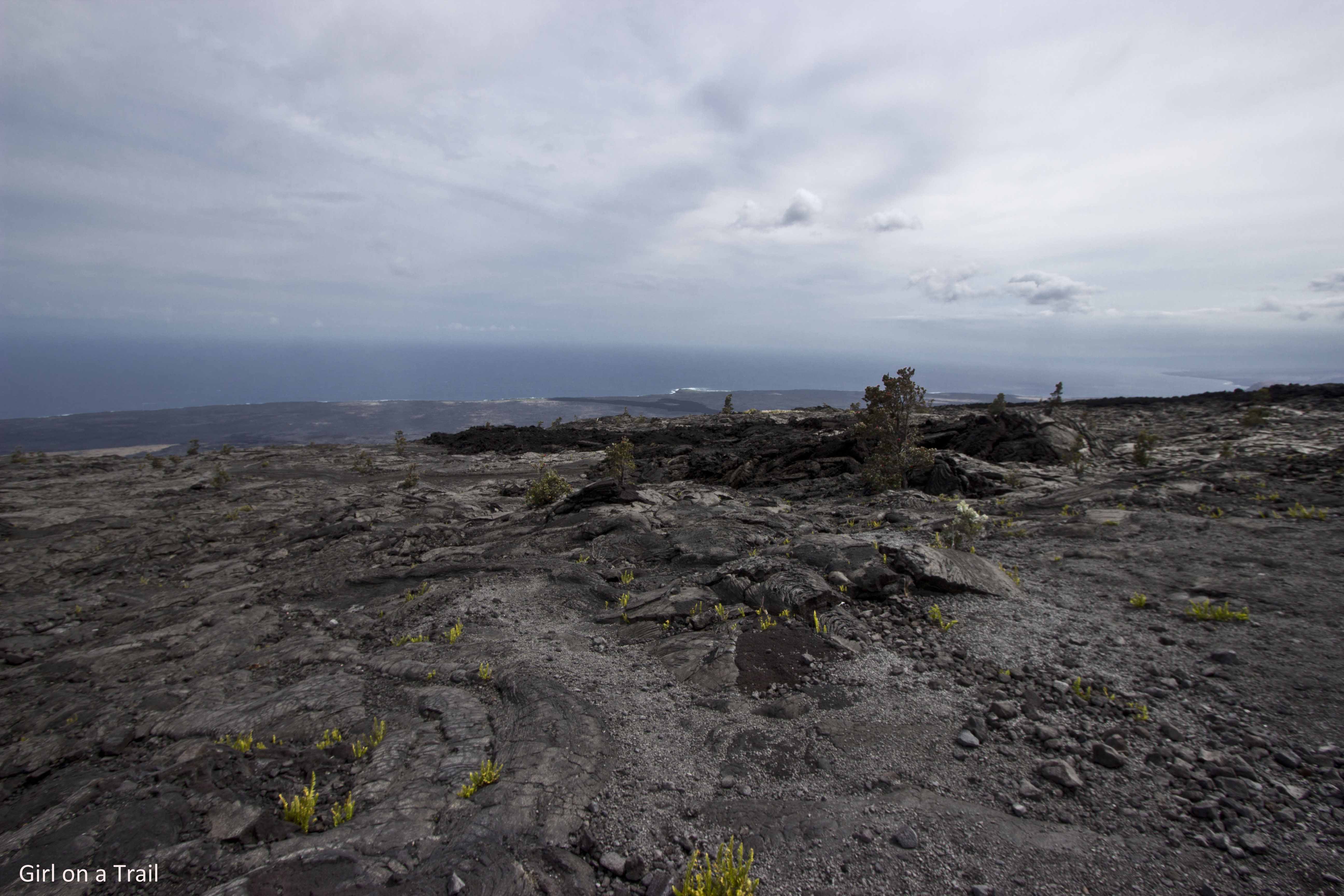 Sandy beaches from O'ahu Island were replaced by rocks and black sand. Lushy, verdant Hawaiian vegetation gave place to the apocalyptic, volcanic landscape which seemed to have no end.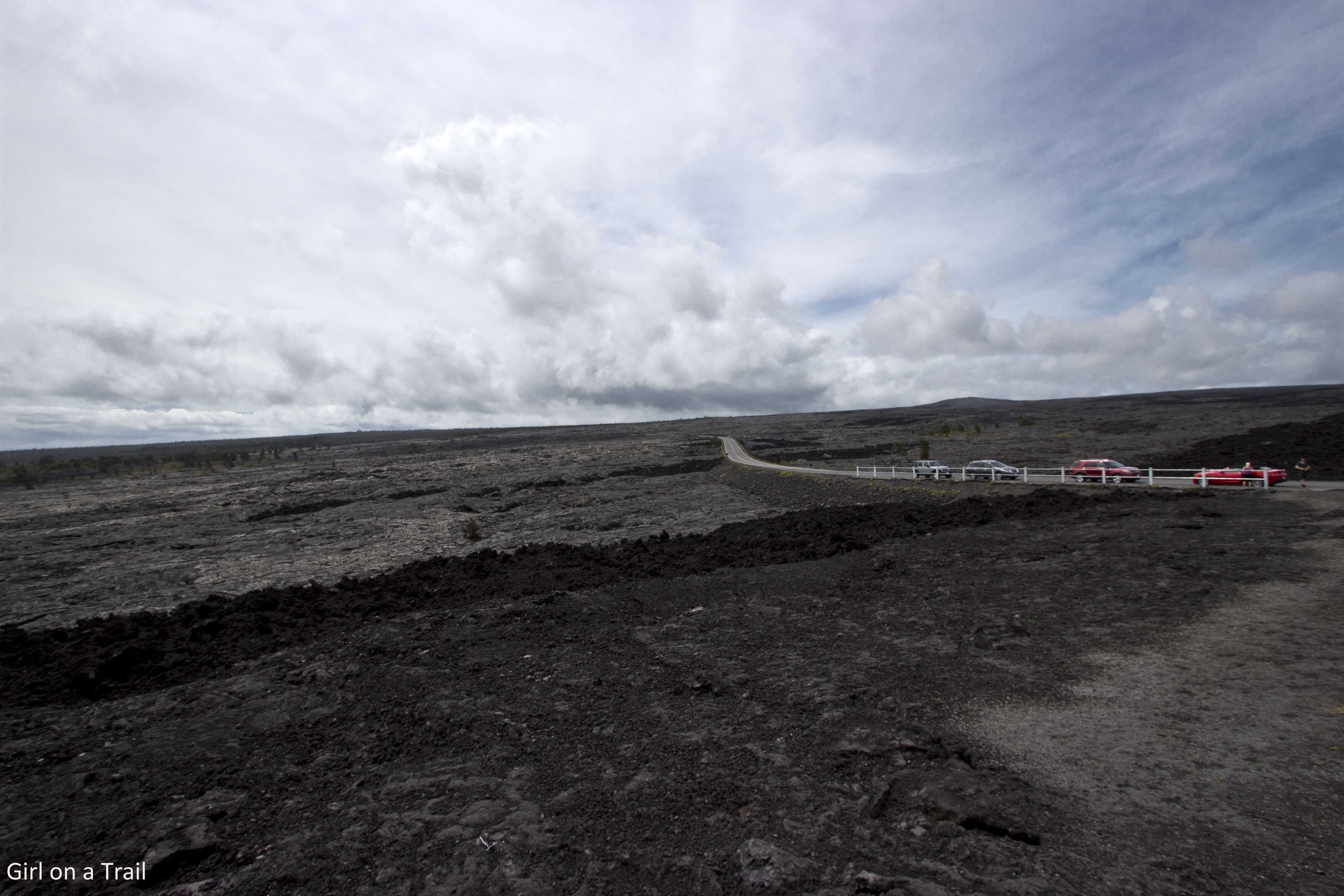 The culprit of this is Kilauea – one of the most active volcanoes on earth. At first sight it looks inconspicuously because on the contrary to other volcanoes it has a flat, wide cone and its eruption isn't vertical.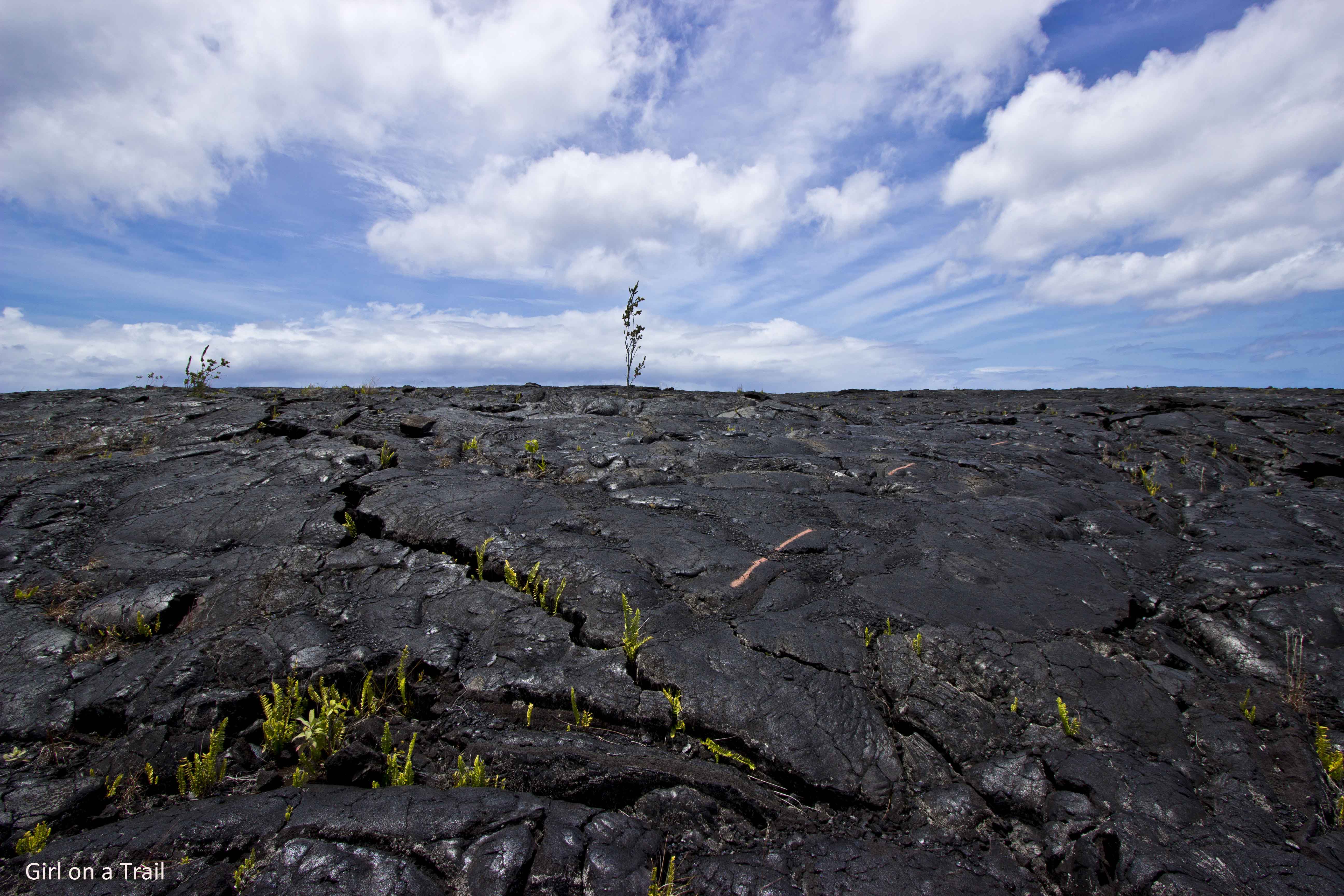 Kilauea's eruption goes through two rift valleys. From these fissures in the earth's crust, magma flows.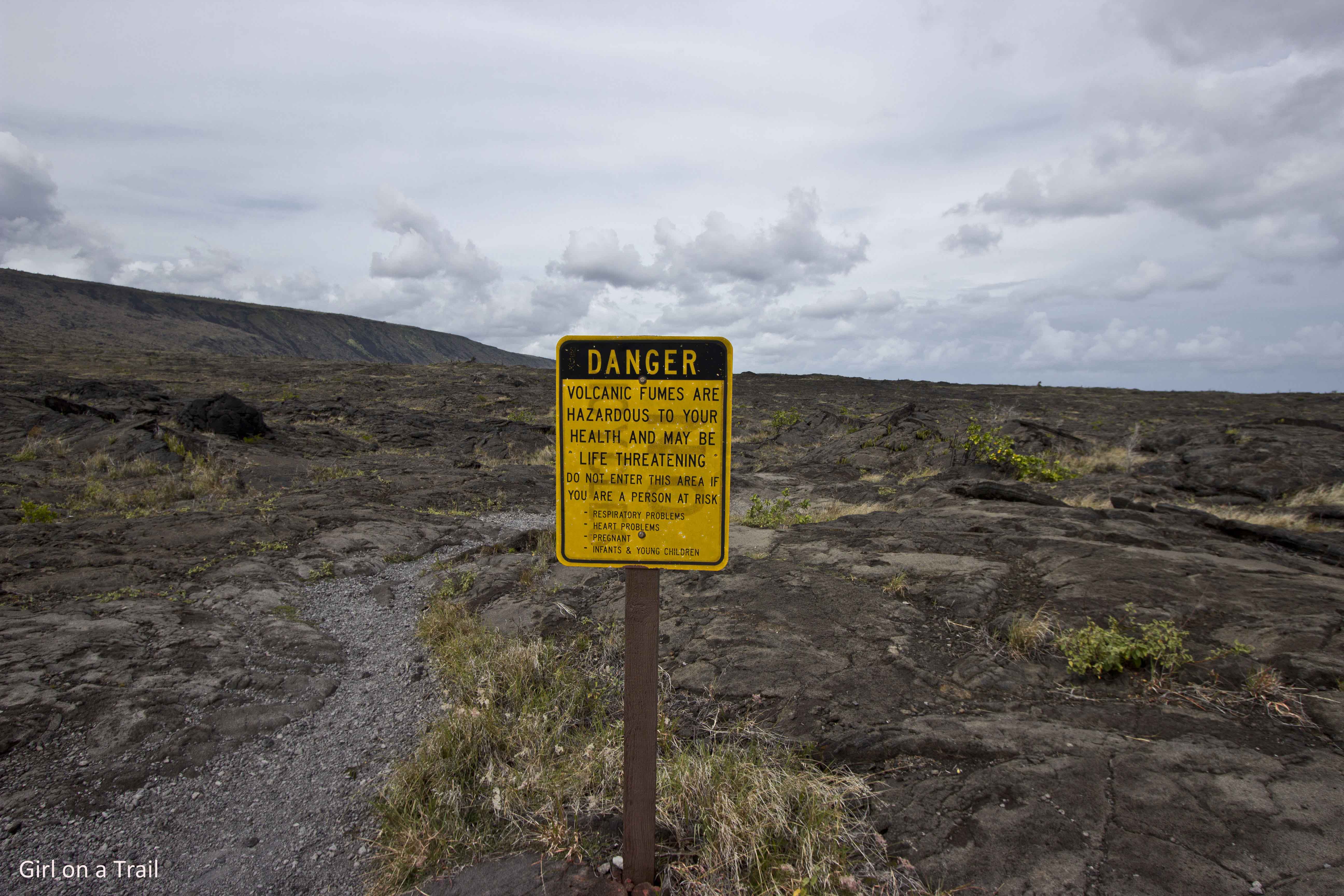 Kilauea's eruption started in 1983 and the volcano is still active. It constantly extends the area of Big Island.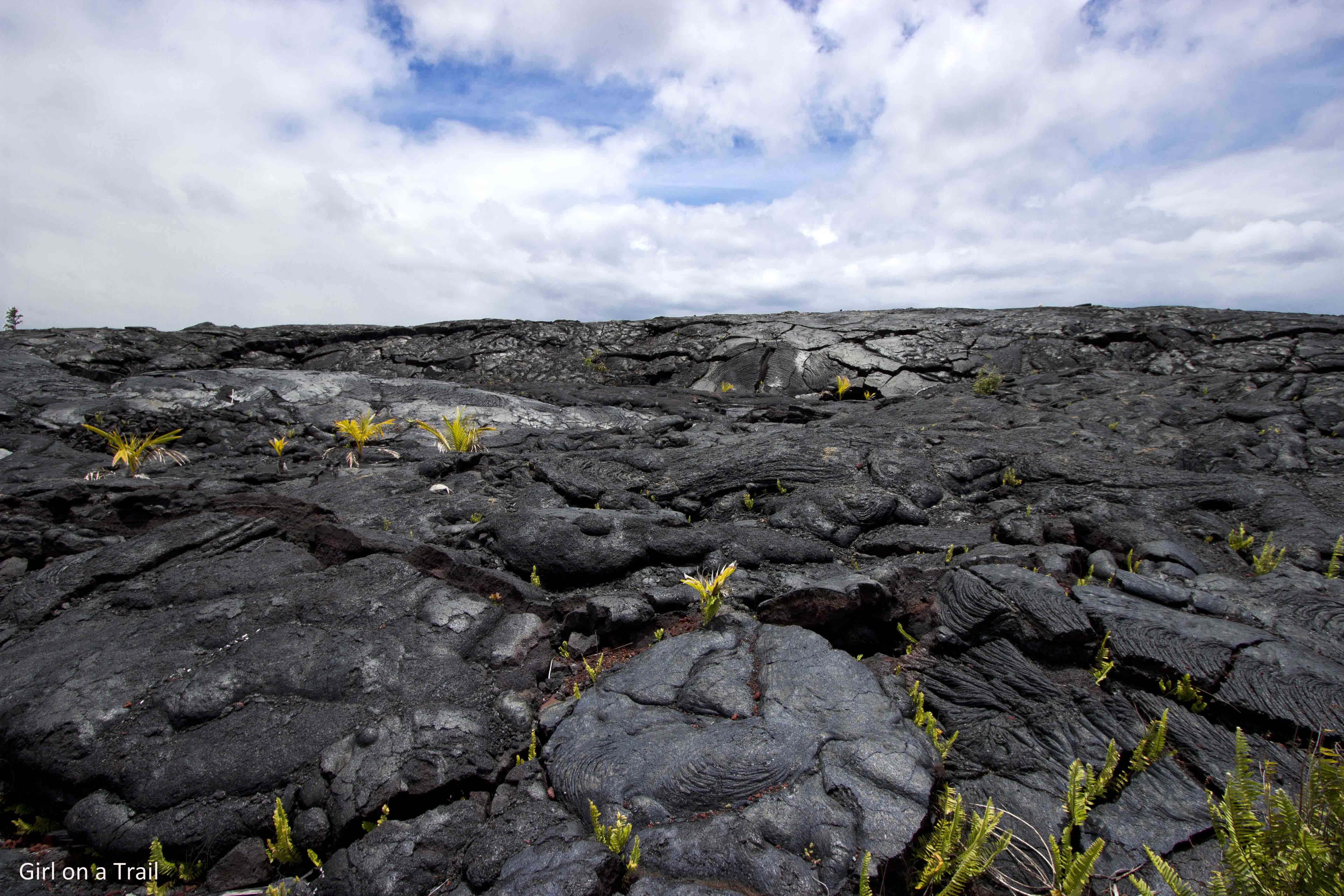 In 2014 increased volcanic activity threatened small town – Pahoa, located on eastern side of the island.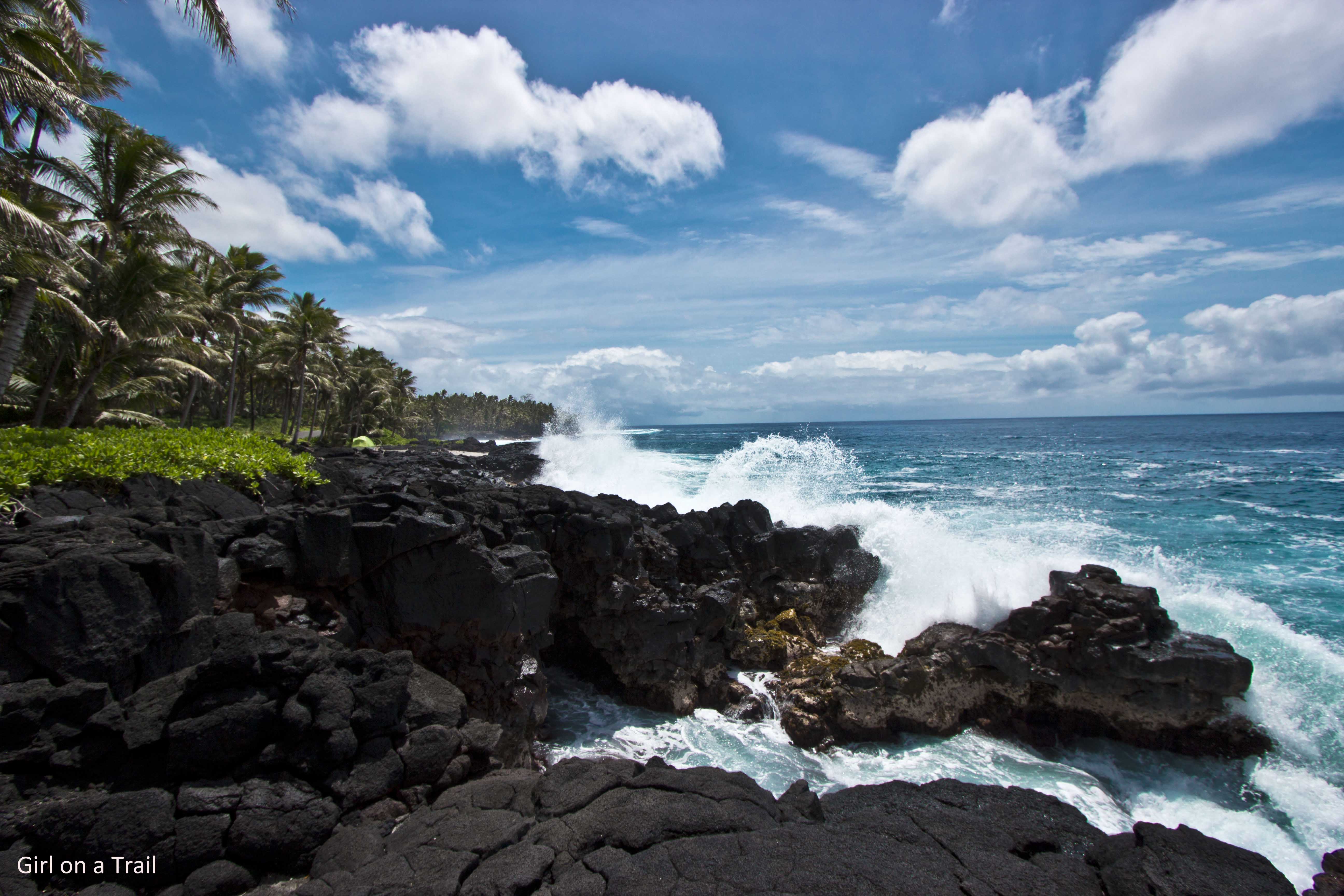 Driving the road no. 137 along the eastern coast of Big Island one can see interesting black sand beaches and typical, monotonous, post-volcanic scenery.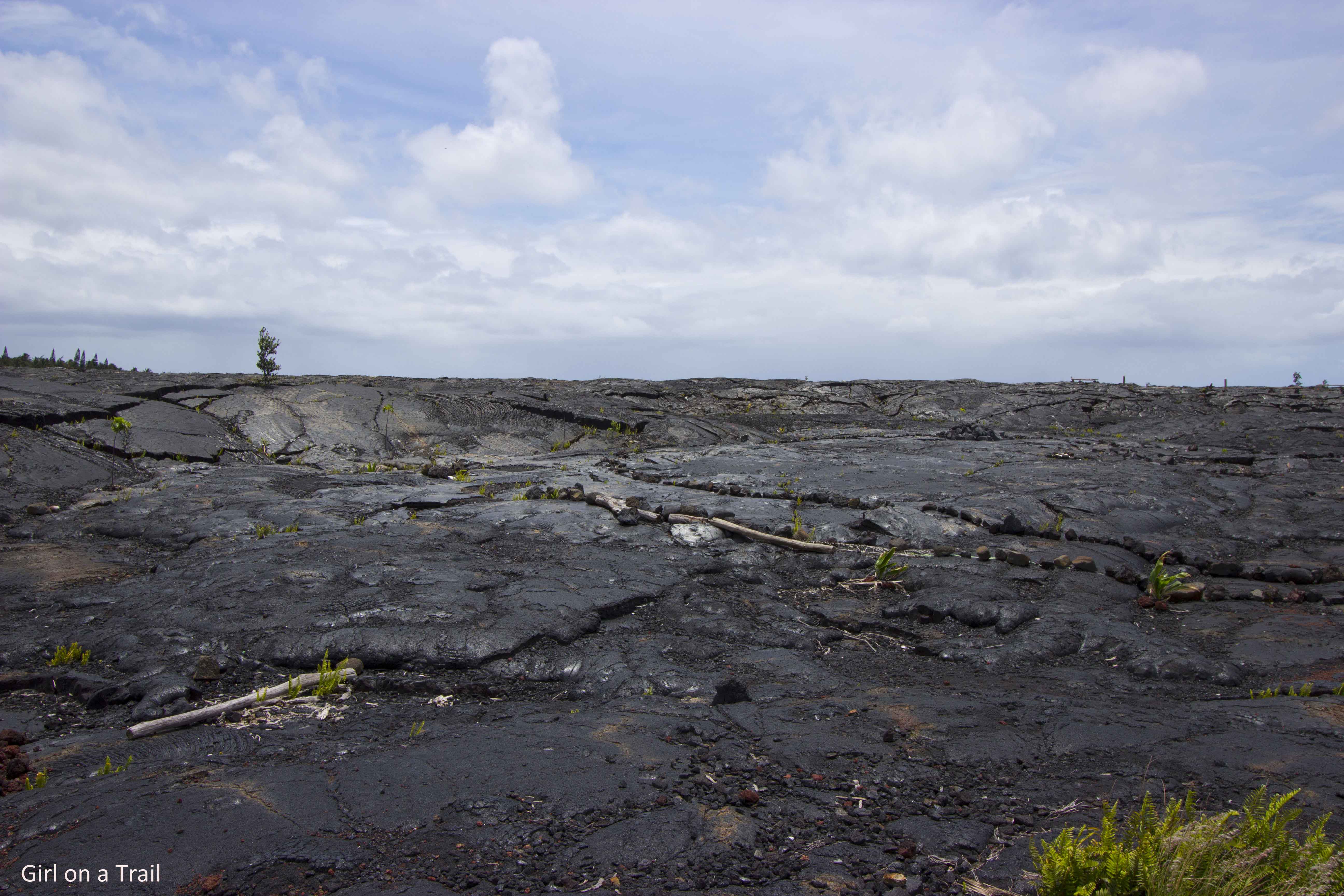 Due to the volcanic activity, the road ends on makeshift car park. From this point you can go for a walk across the lava desert to the New Kaimu beach, known also as Coconut Beach.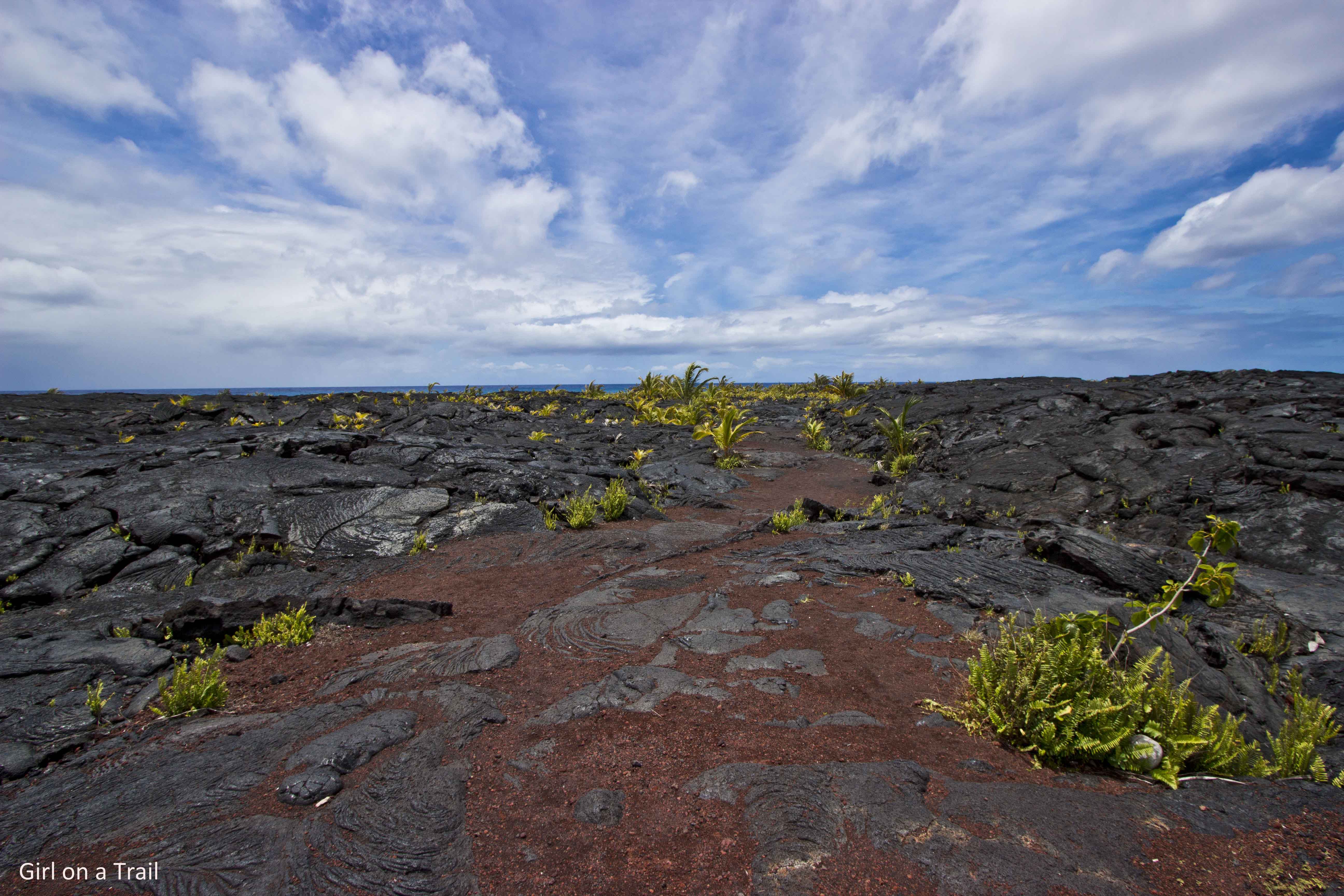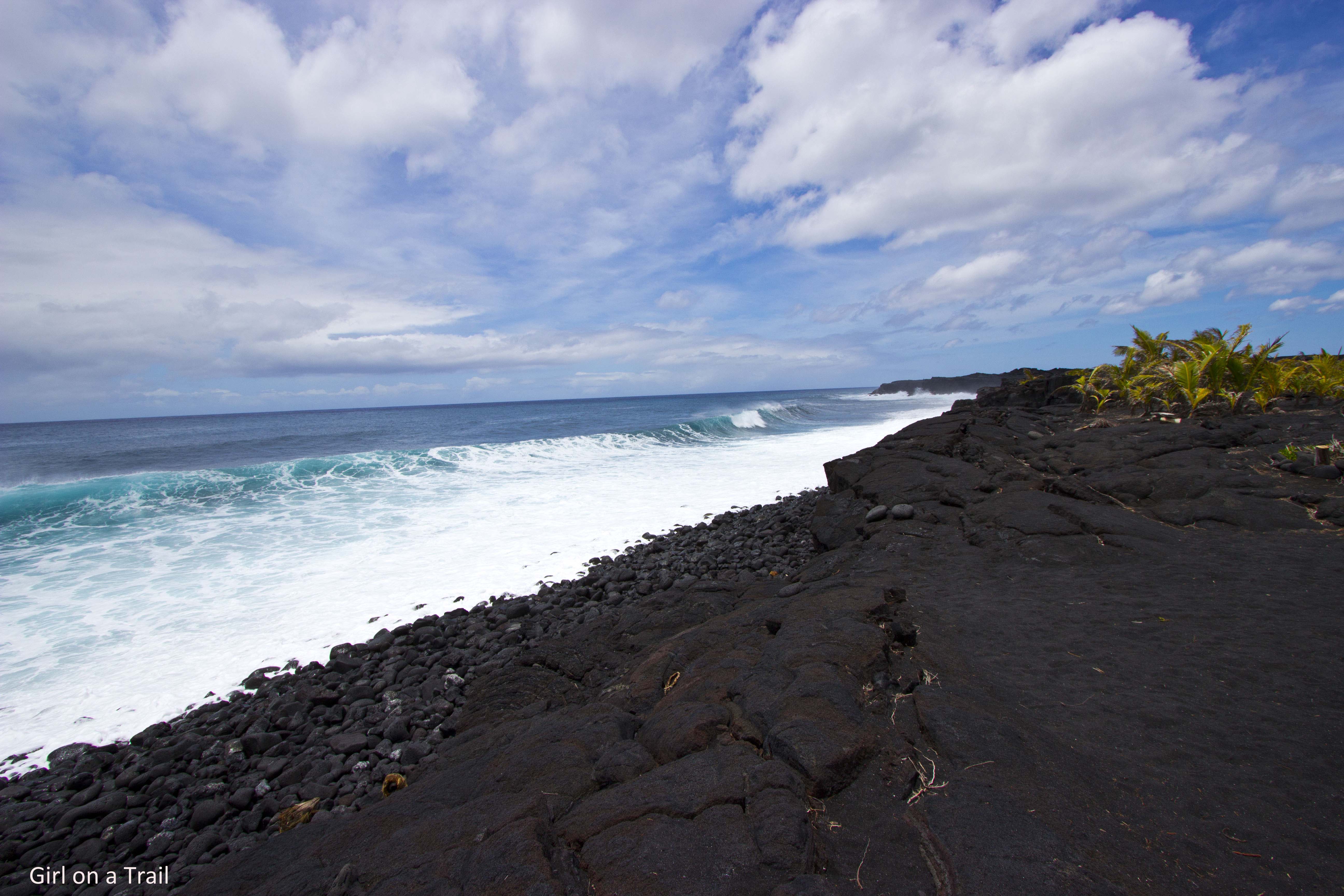 What's more interesting, some people live here, in the middle of black, barren lava field. Estates on Hawaii are very expensive except Pahoa surroundings. So if you want to move to Hawaii and you are short of money, here's the offer: detached house on the active volcanic area without electricity and running water but with full panorama of volcanic area. Just take a look…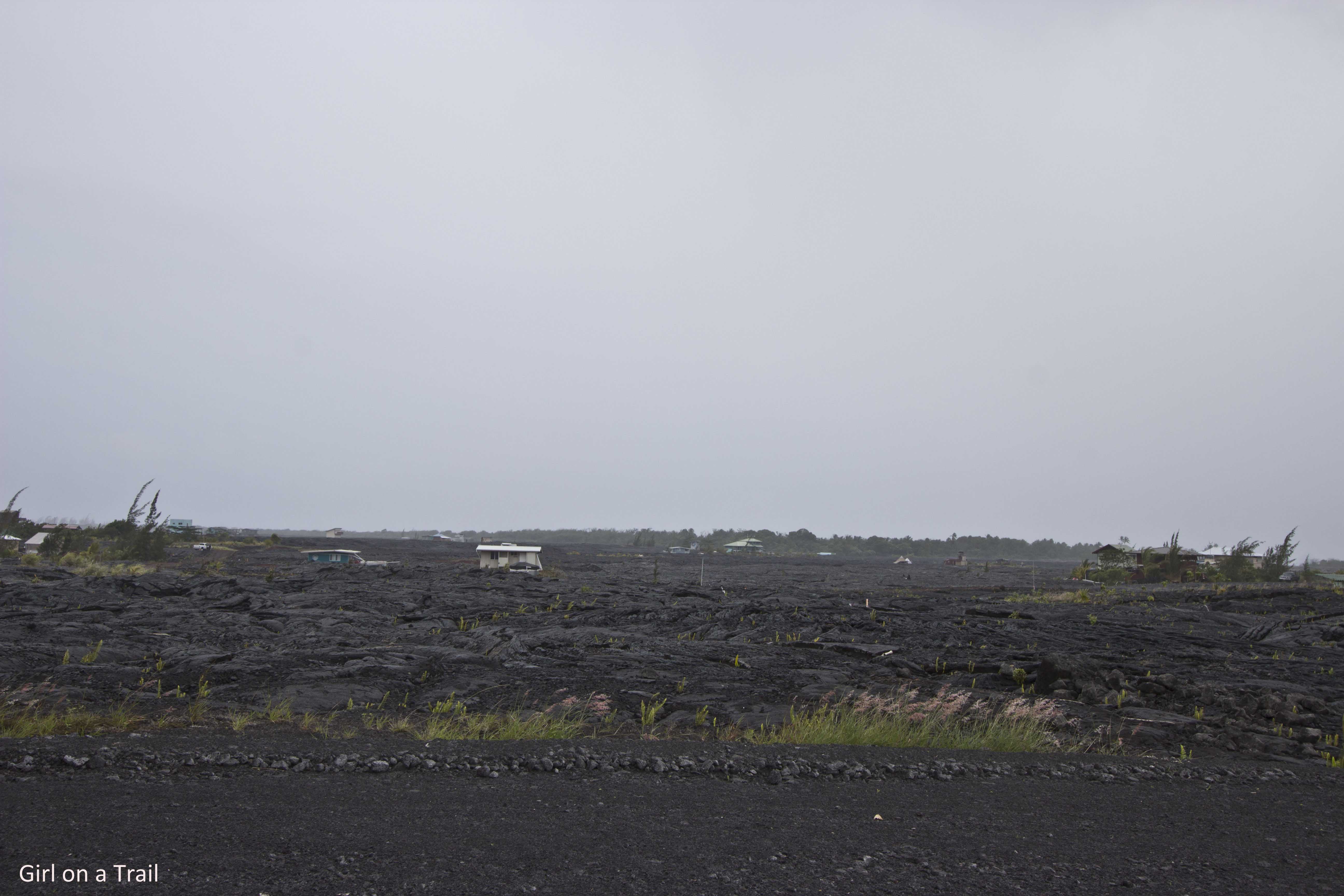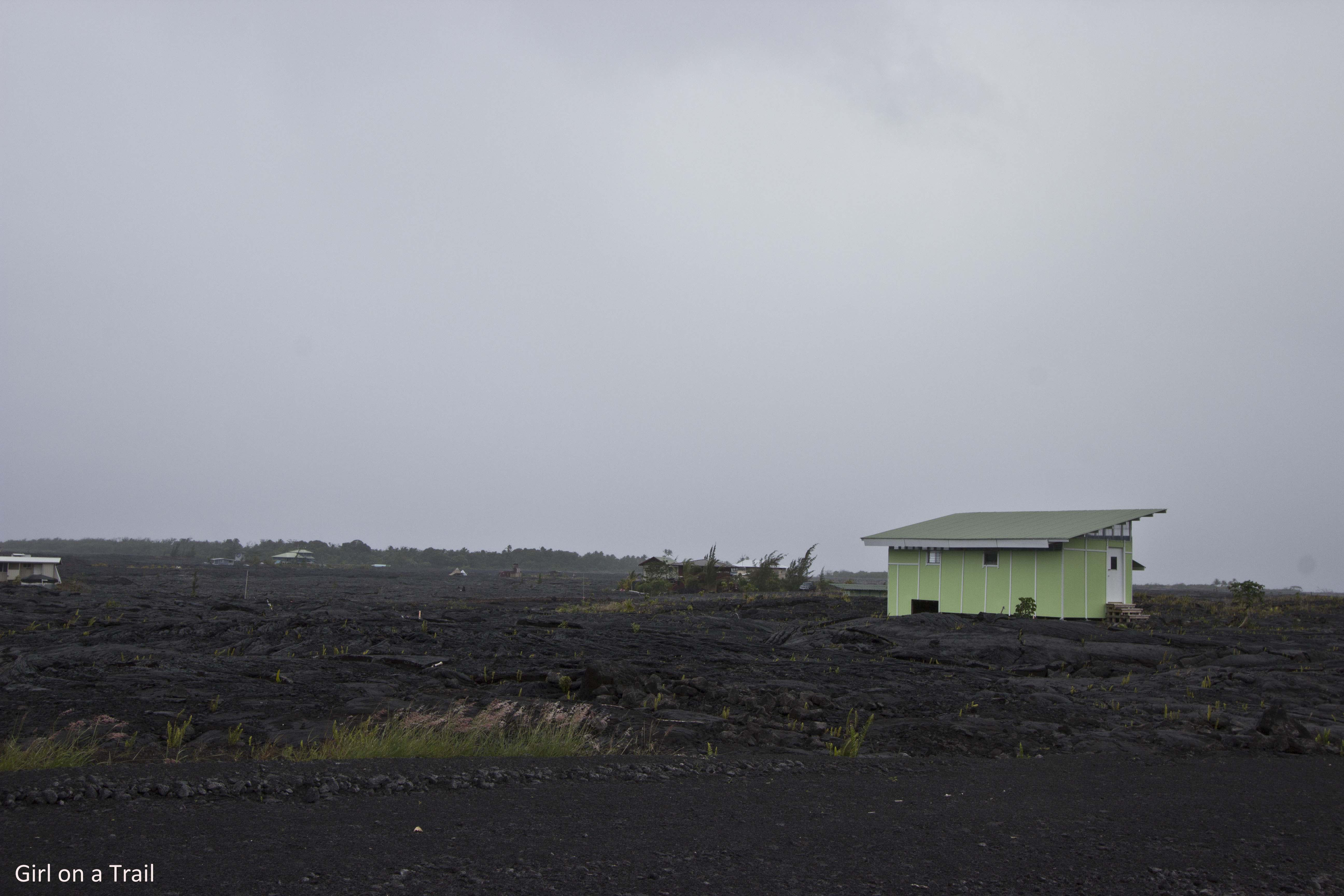 Houses are located very close to the Hawaii Volcanoes National Park where above mentioned Kilauea volcano is situated.
But it's not the end… Kilauea is actually a volcano in volcano. Inside you can see Halema'uma'u crater which is its most active part.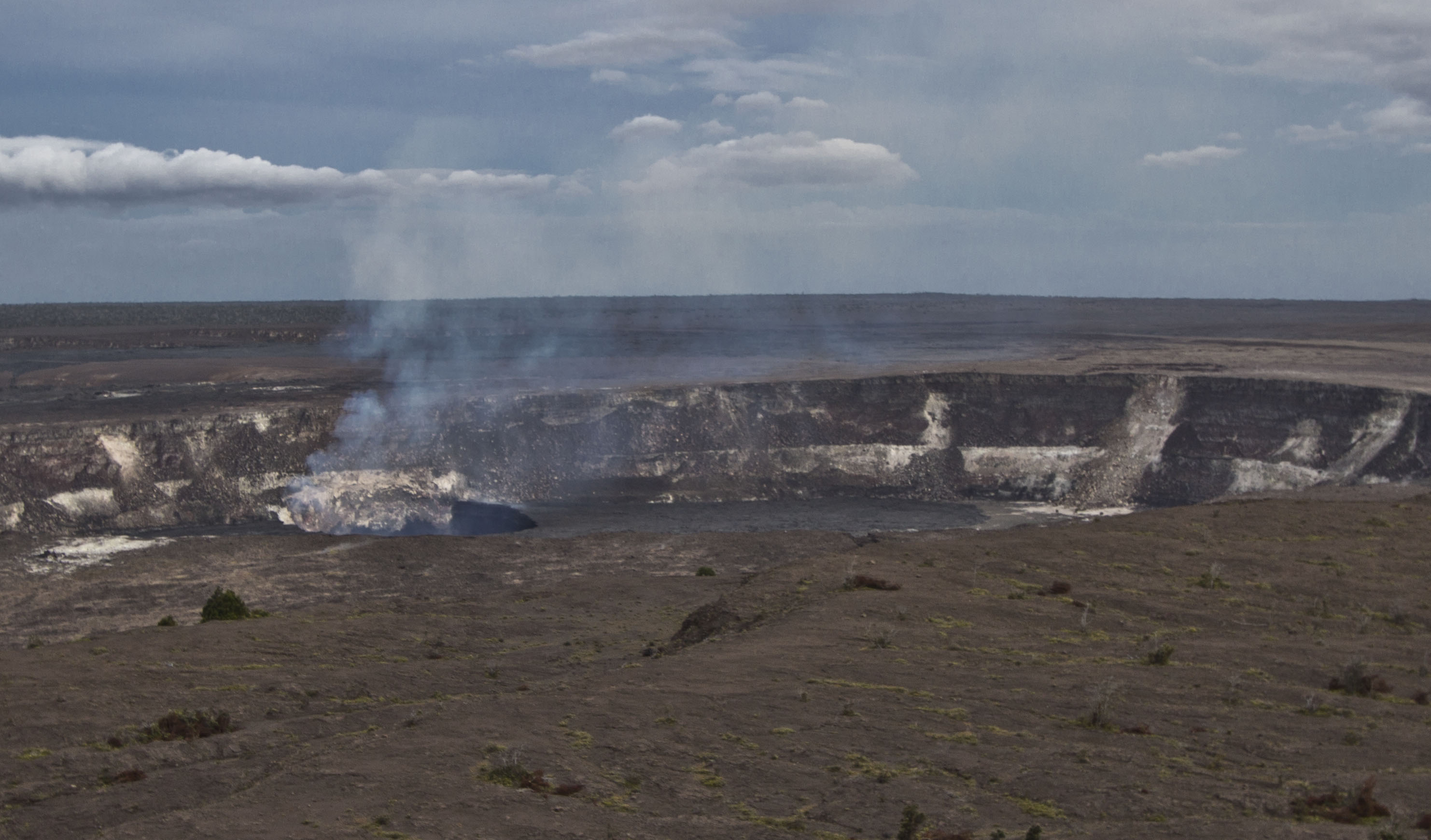 Kilauea isn't the only one attraction in Hawaii Volcanoes National Park. Close to the crater you see steaming Sulphur banks.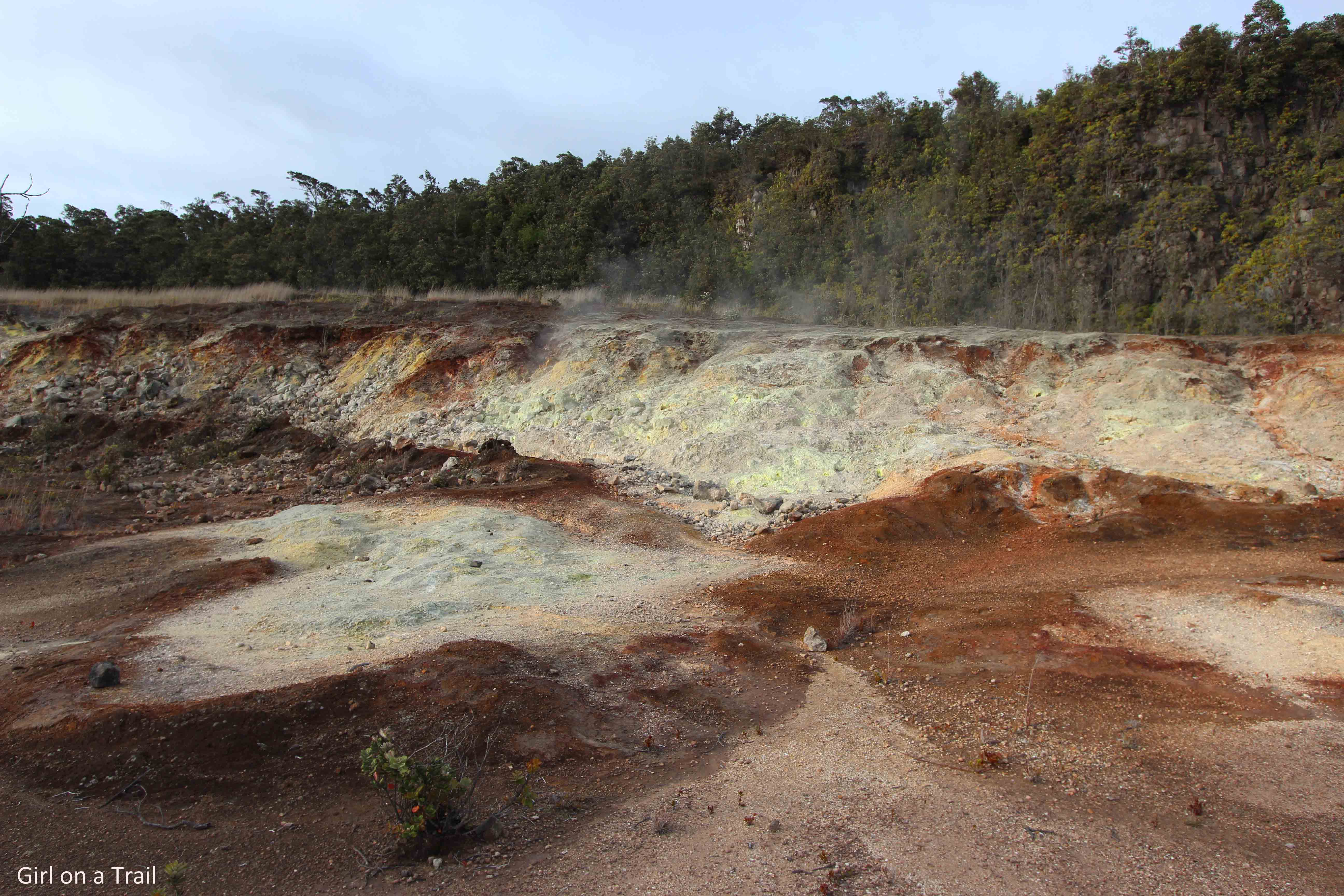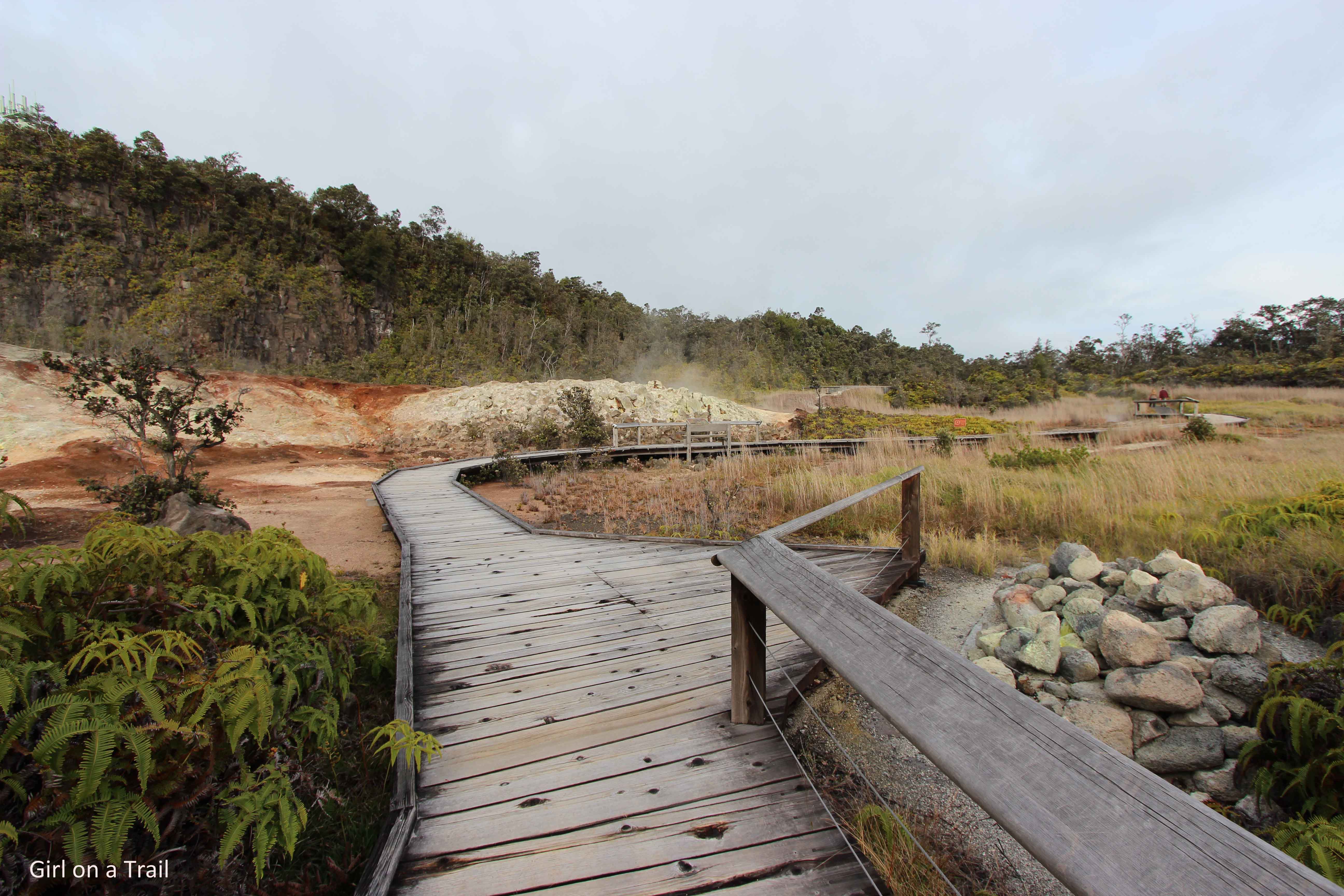 Nearby sulphur banks is viewing platform, which apart from being a good vantage point it's a place where you can feel the heat coming from the ground.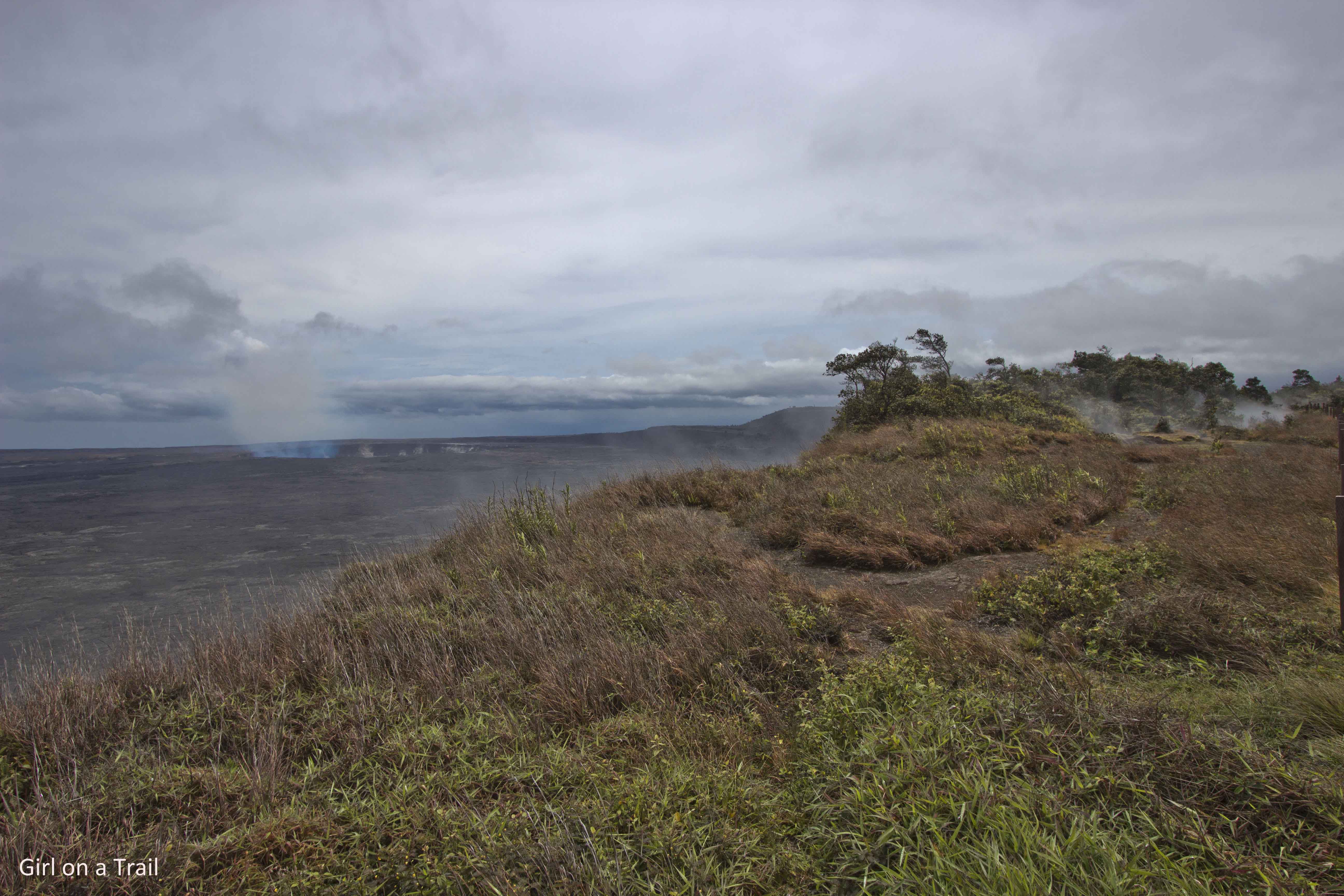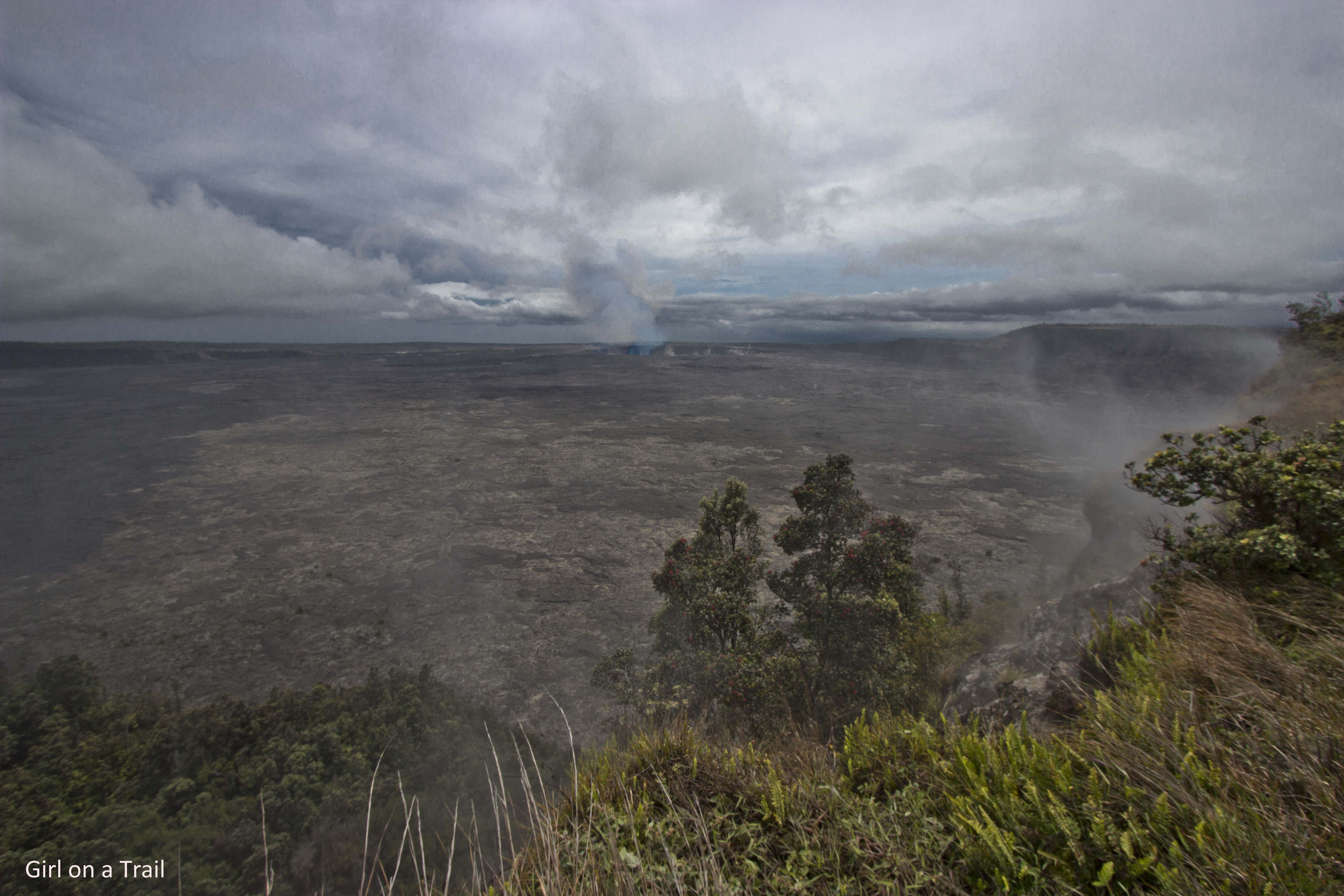 A little bit farther form the volcano on so called Crater Rim Drive you can visit Thurston Lava Tube – a cave which was formed by magma flow.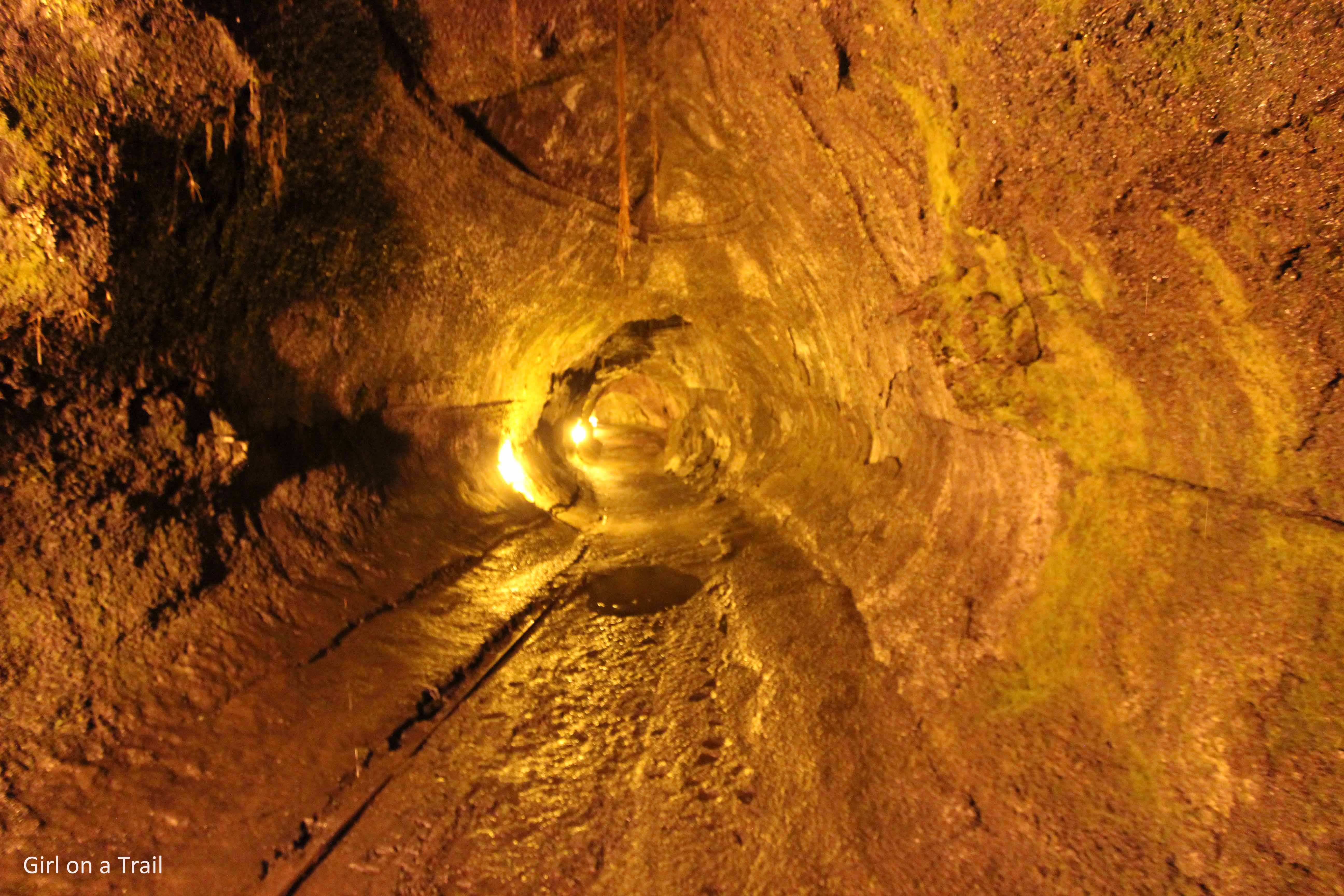 The path to this place is very surprising because it's the only place where you can see verdant vegetation for a change.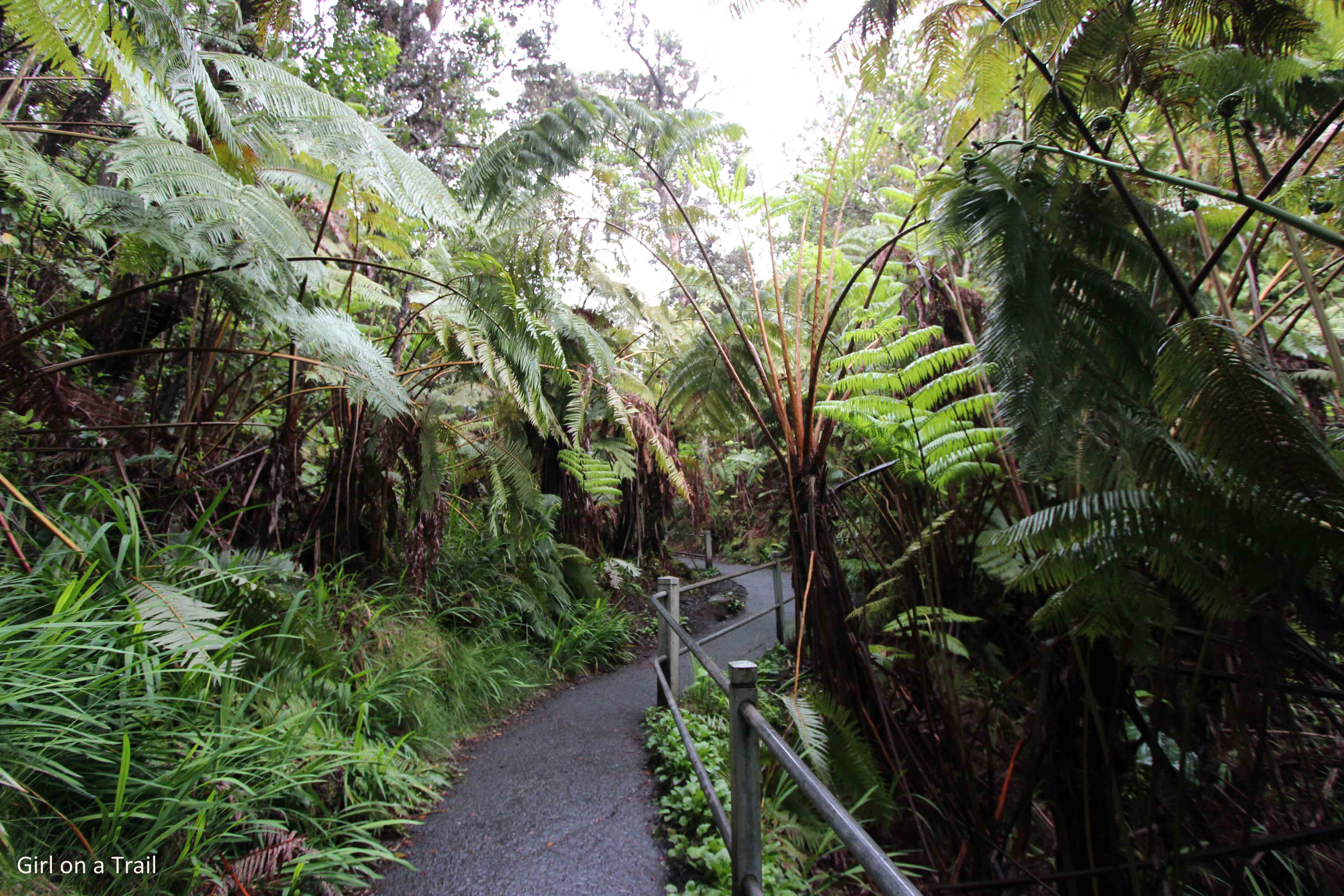 Crater Rim Drive crosses with Chain of Craters Road, which leads across post-volcanic scenery to the coast.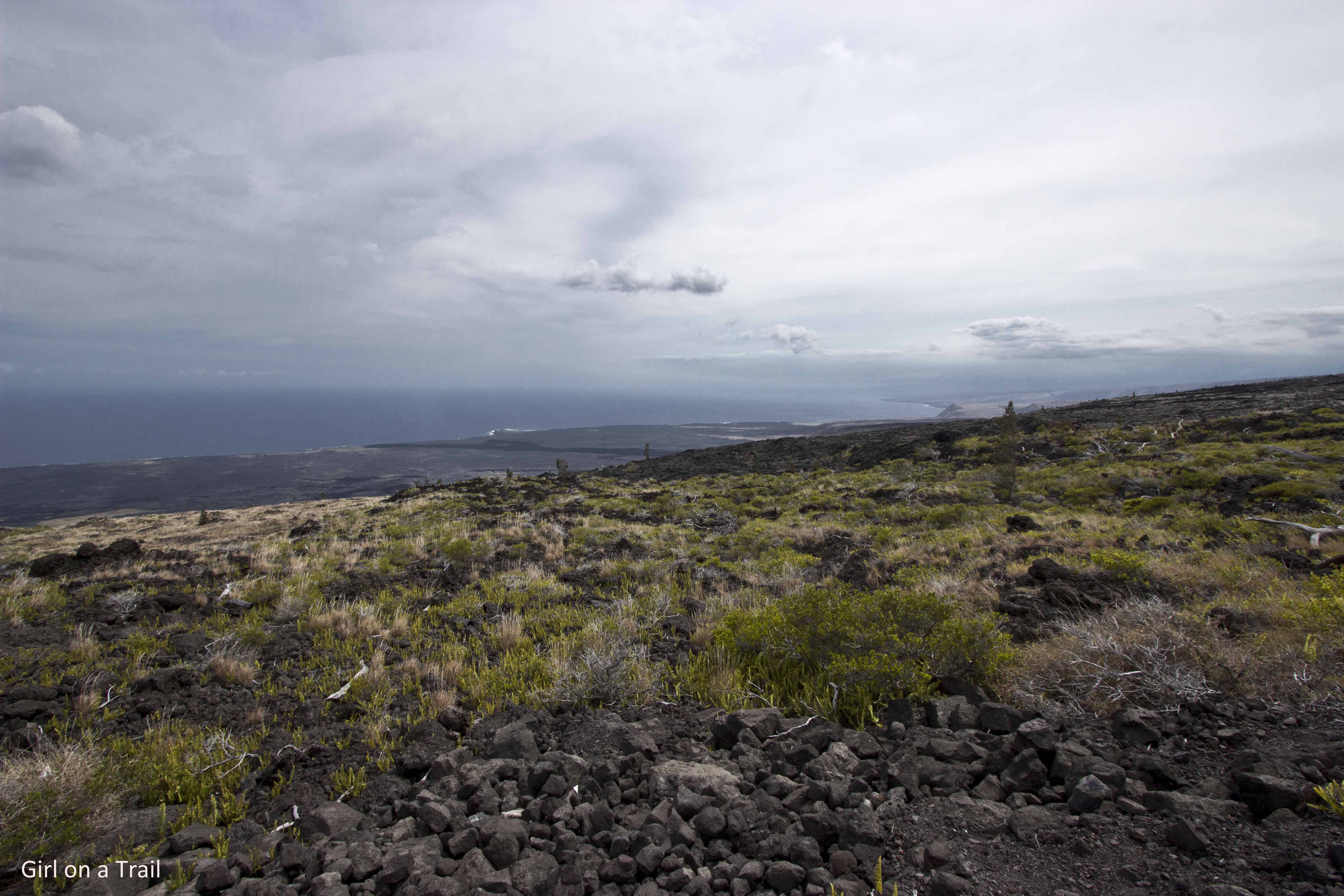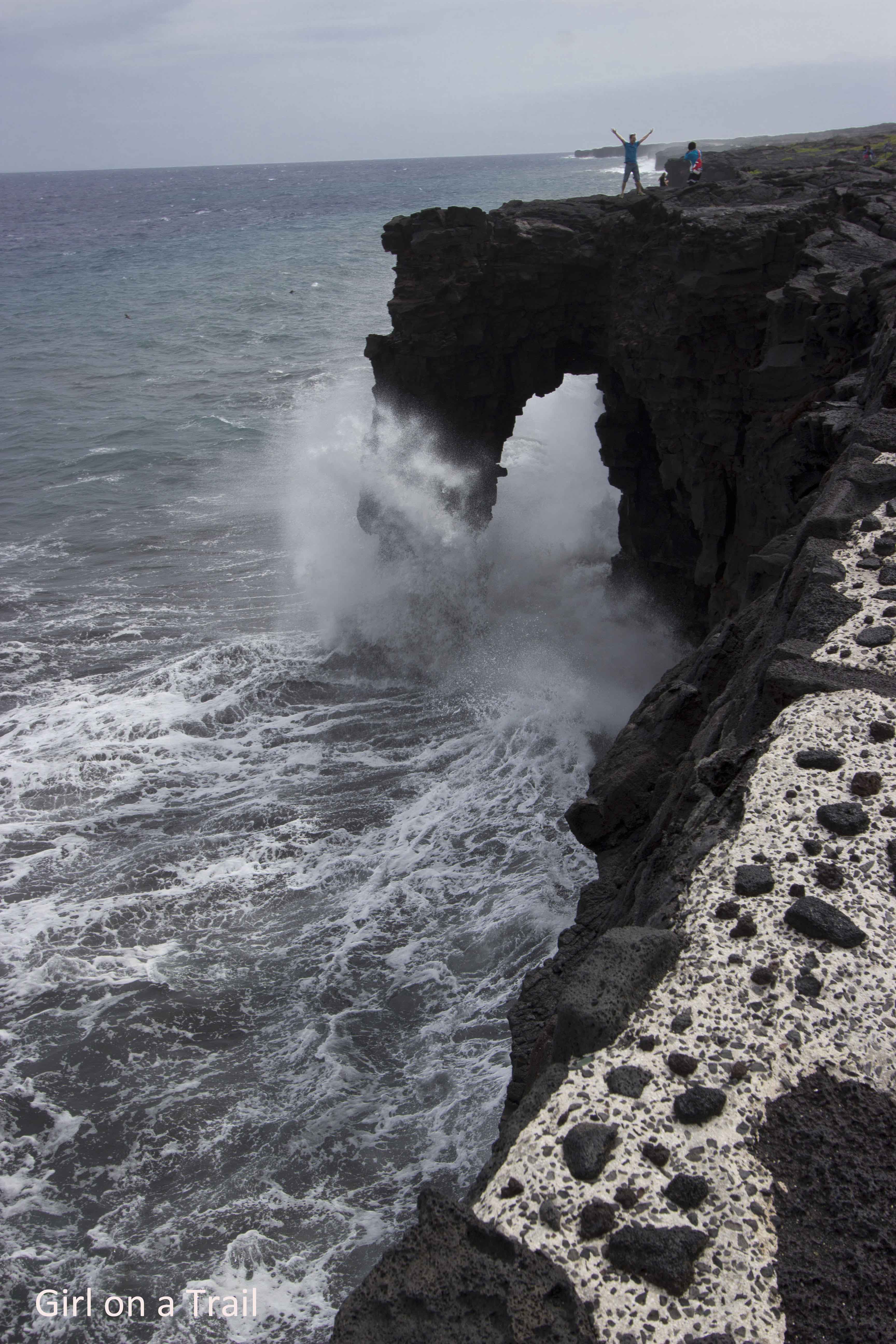 Practical info:
Admission to the park costs 10$ per car (ticket is valid 7 days). Car is necessary to see everything as attractions are located in a quite long distance from one another.