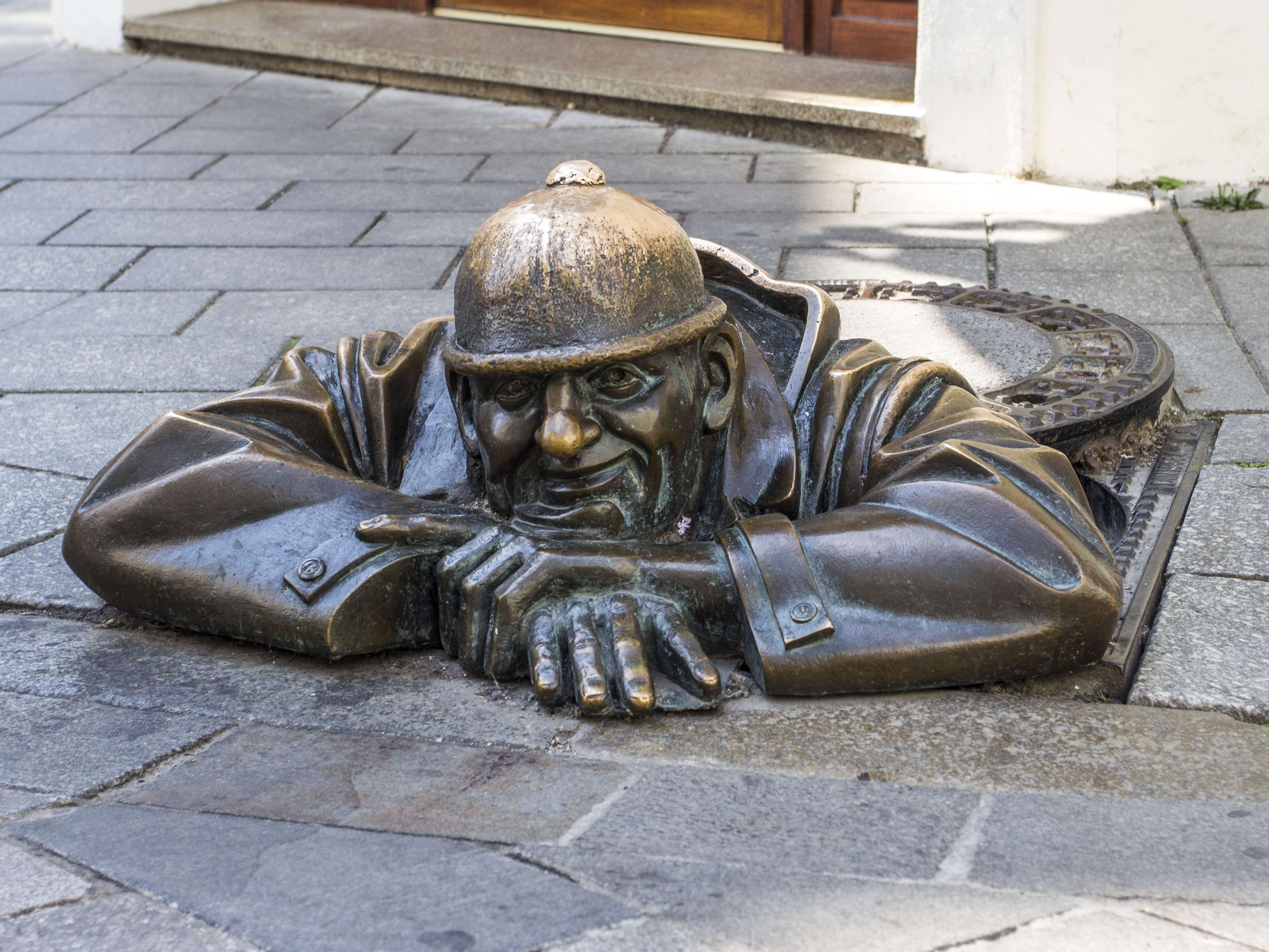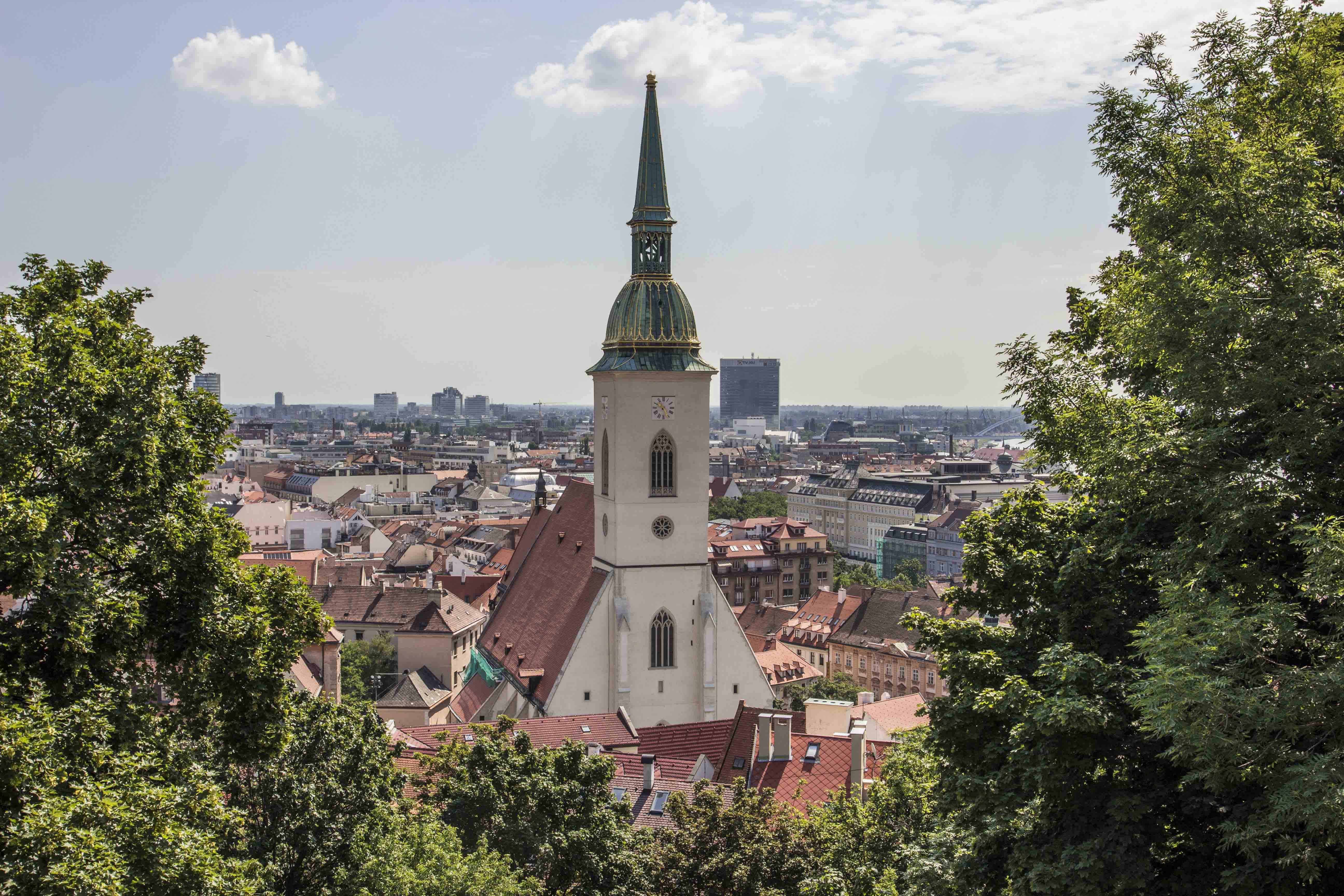 Visit in Bratislava came as a big surprise to us. This city with the population slightly above 400 thousand people, differ much from majestic Prague or nearby Vienna and Budapest. Apart from similar interesting history, Bratislava doesn't have as many grandiloquent edifices as its neighbors, but this city enthralls with its cozy, homely character. This unrepeatable ambience is created by beautiful, old town lanes with pastel town houses and castle in the background. The most beautiful lanes are Baštová, Panská and Michalská, which is surmounted by 50 m Michalská tower. This is a short section of medieval defensive walls.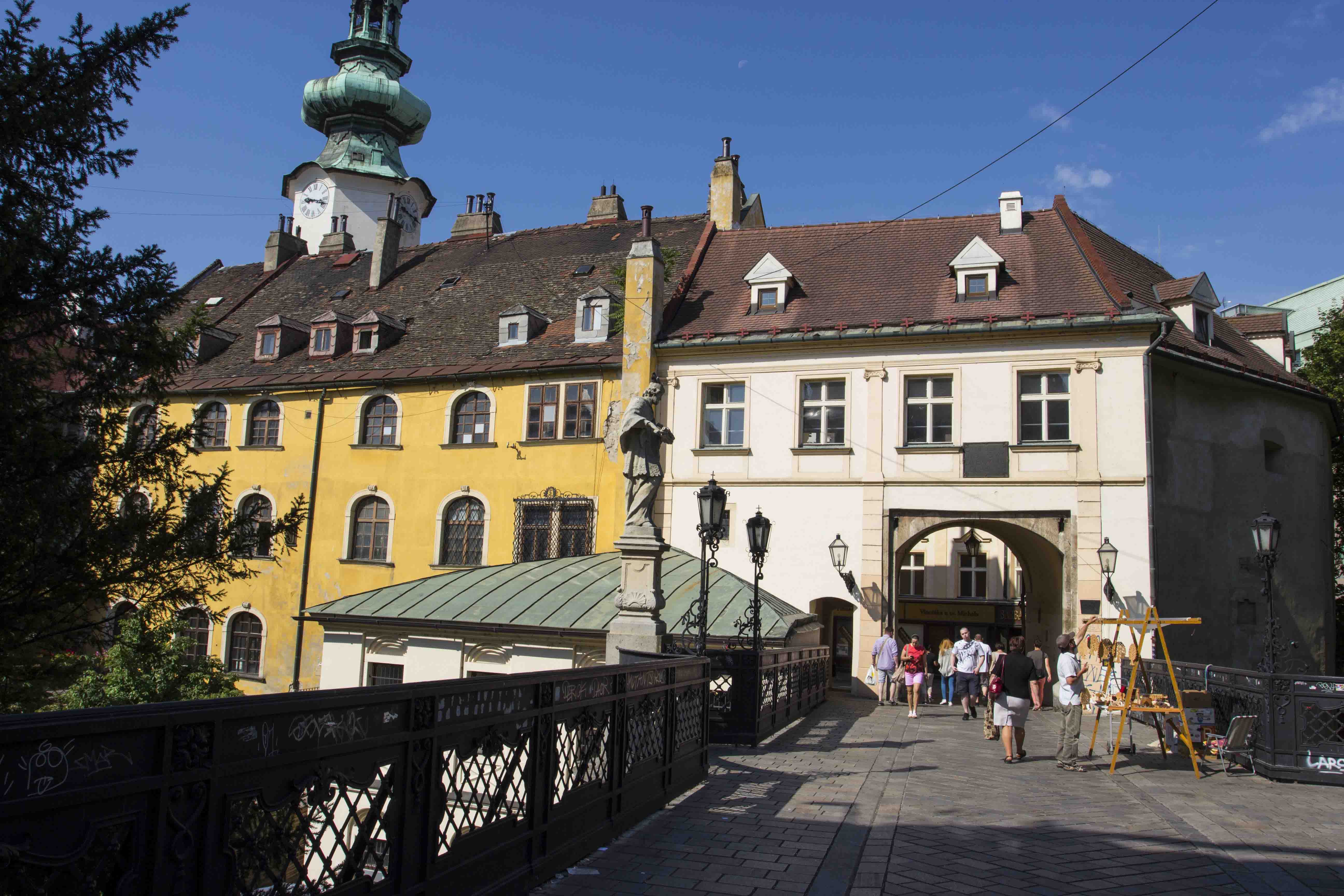 The Old Town Square has a very unique, intimate atmosphere. In the middle of it, there's a famous Rolandova Fountain, presenting emperor Maximilian II Habsburg.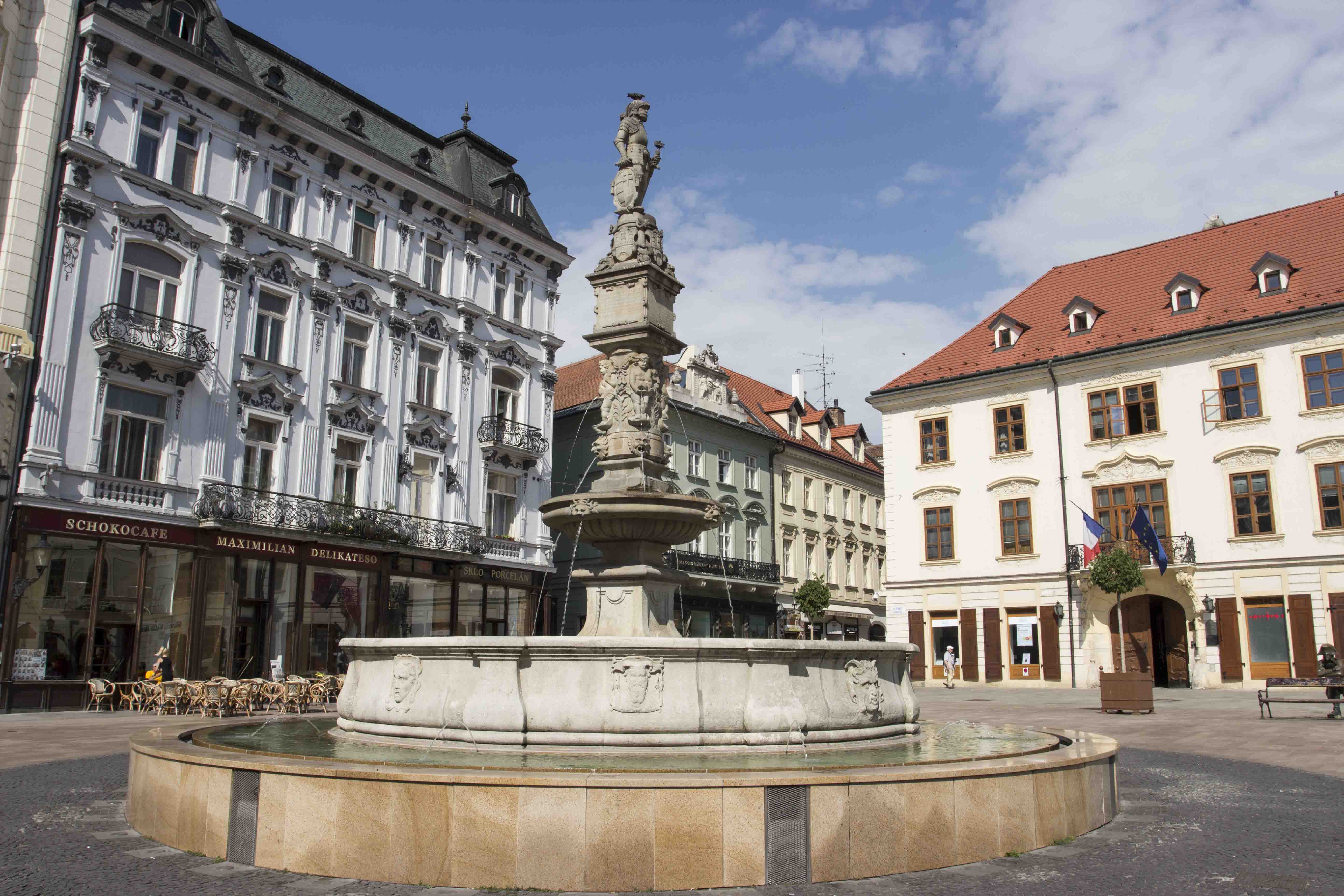 Those who think that it was built only to commemorate this ruler's merits are wrong. The reason was in fact more mundane, because it was built after the big fire which took place during Maximilian's coronation. It posed a really big problem because there wasn't any source of water to put it out. After this incident, it was decided to build fountain to counter such a situation in the future. Apparently the fire must have been big because this "water reservoir " was one of the biggest in Europe at that time. In front of the fountain we can admire Gothic Old Town Hall, which is the oldest in Slovakia.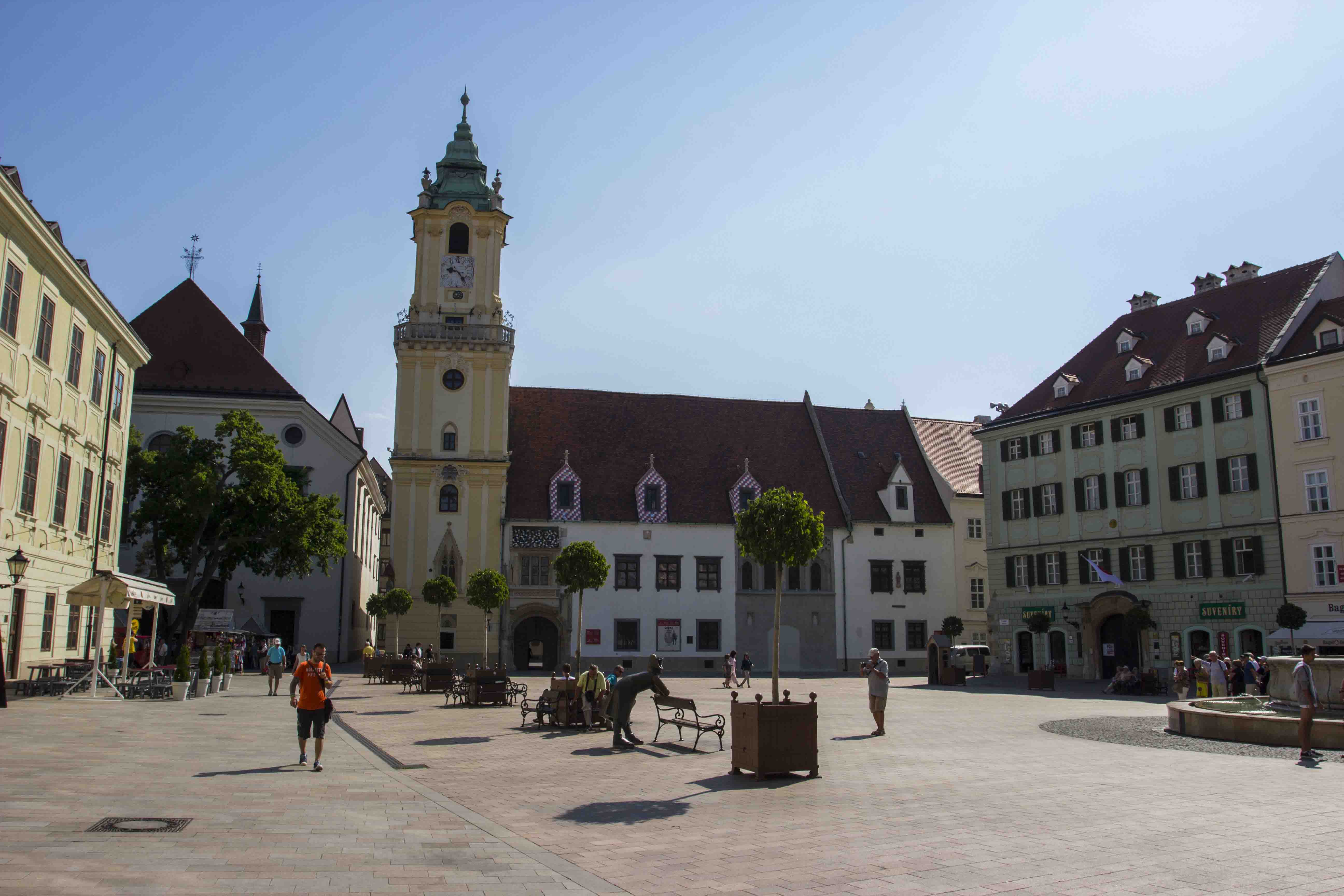 Bratislava cozy atmosphere is created by famous figurines located in the Old Town nooks. The most popular is Čumil, smiling worker who looks out of a drain. This character is the most famous Bratislava icon. Touching his head reportedly brings happiness.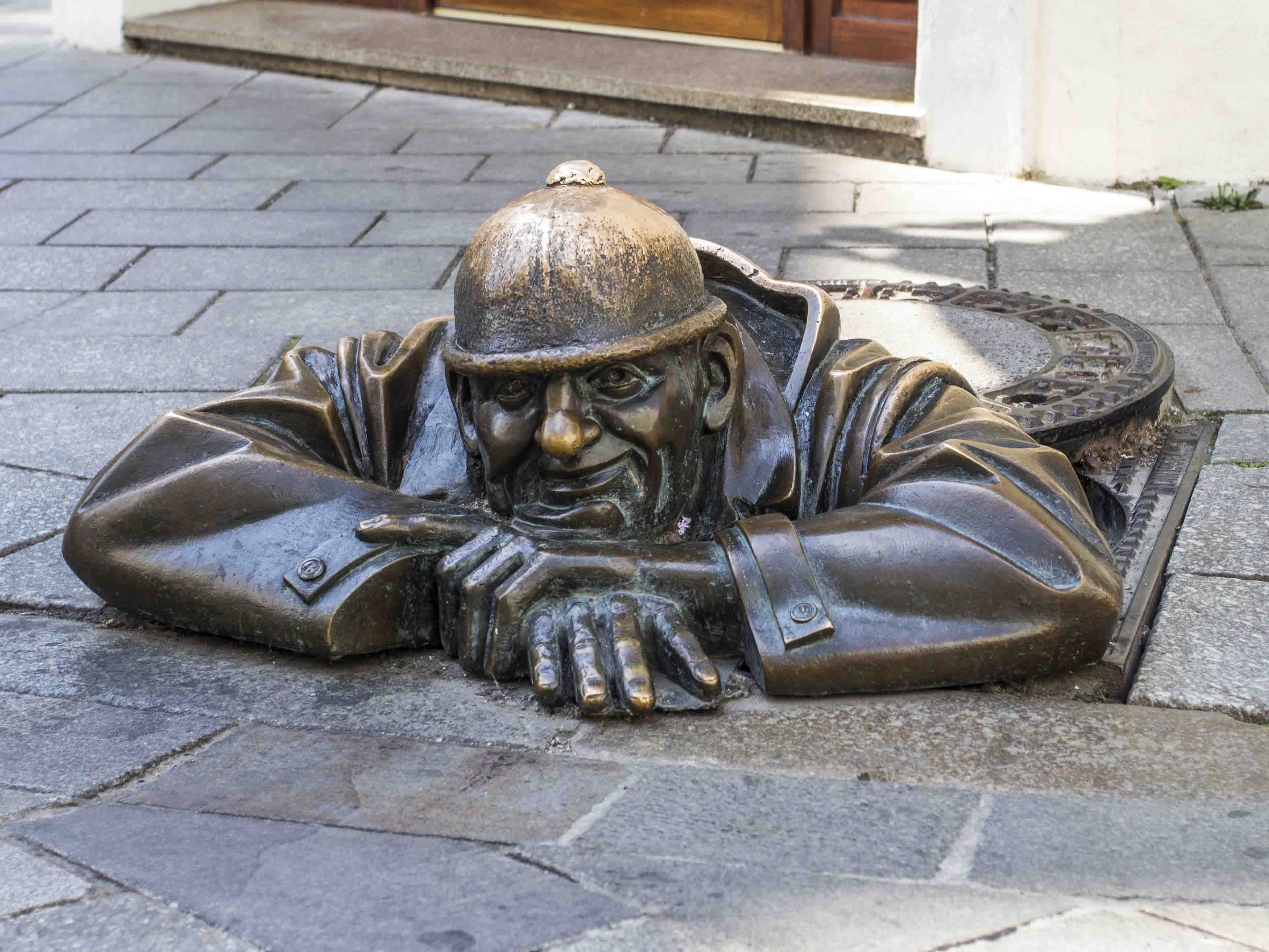 In the Old Town Square you can also spot a figurine of Napoleonic soldier, which reminds Bratislava Peace settlement after the Austerlitz Battle.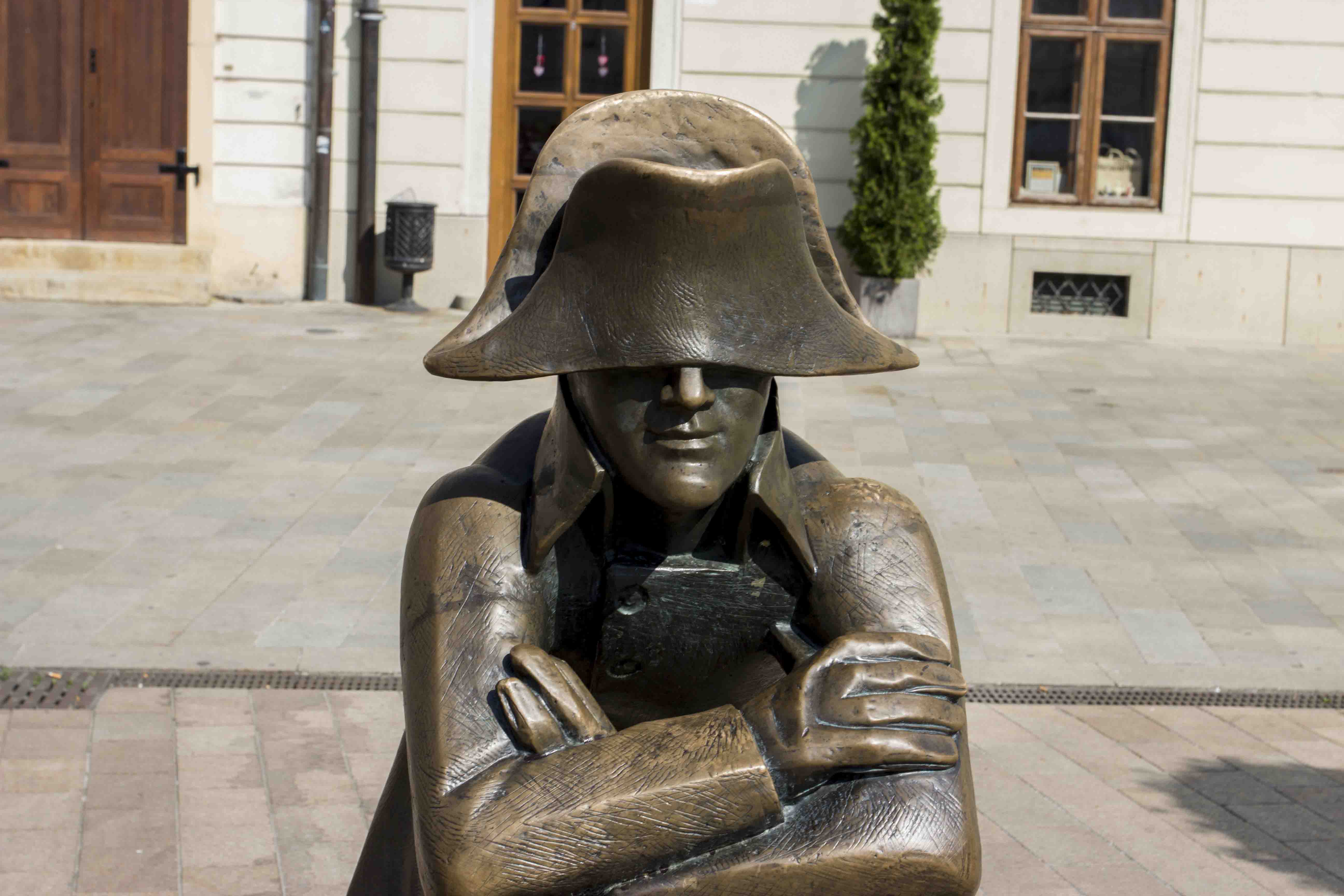 Nearby Beautiful Ignac (Schöner Náci) greets everyone. This first mime in Bratislava, is remembered by older generation as a poor but very cheerful man. Clad in an elegant tailcoat and a top hat he was bowing and giving flowers to passing women.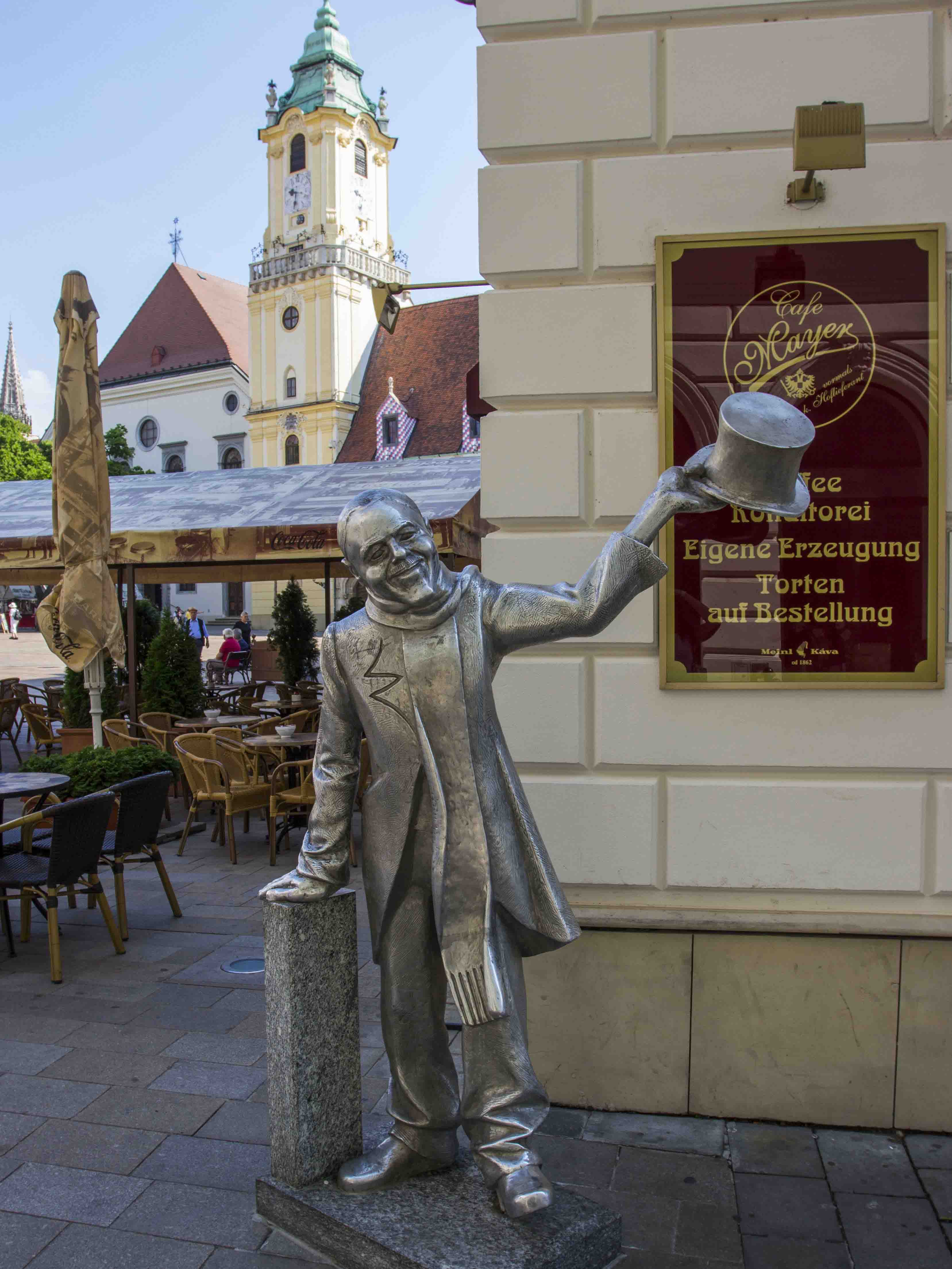 It's well worth seeing Saint Martin Cathedral, located nearby. This was the former, Hungarian emperors' coronation place.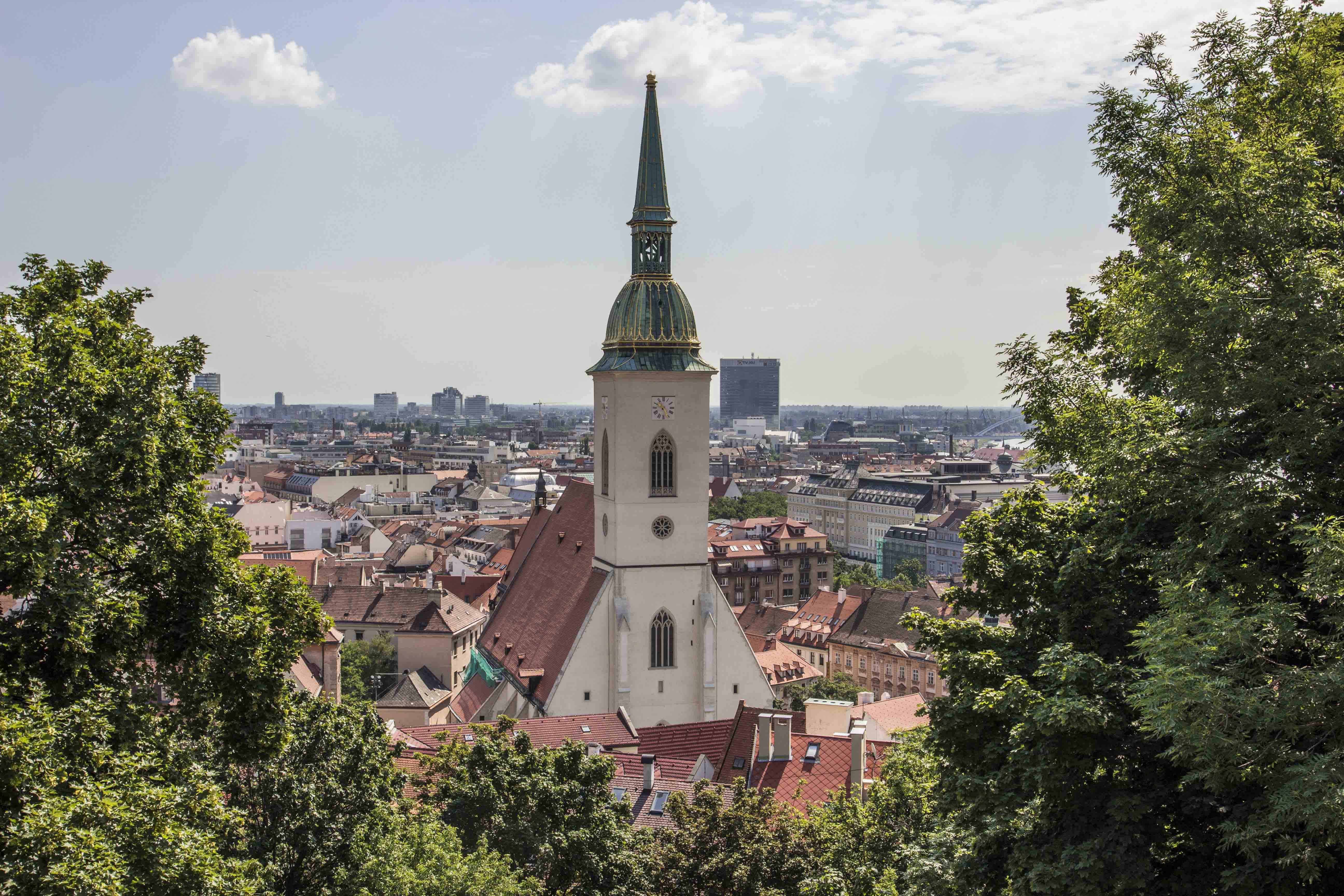 On the other side of Staromiejska street there's the Bratislavský hrad (Bratislava Castle), built in a picturesque scarp.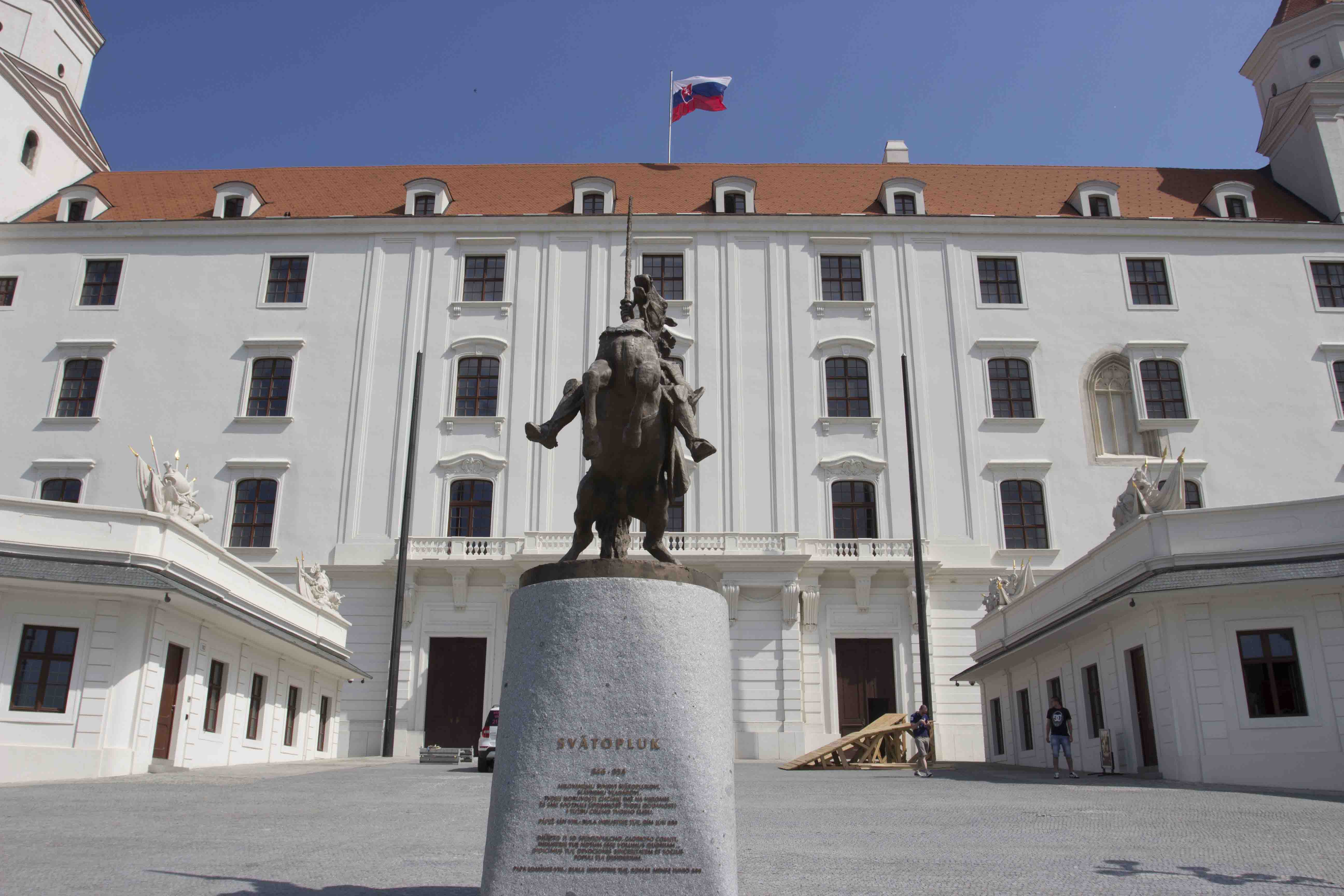 Rebuilt in 1953, after the fire which took place in 1811, it's the biggest Slovakian pride. It is said that it looks like upturned table. From the castle hill there's a beautiful view of Bratislava and Novy Most (New Bridge).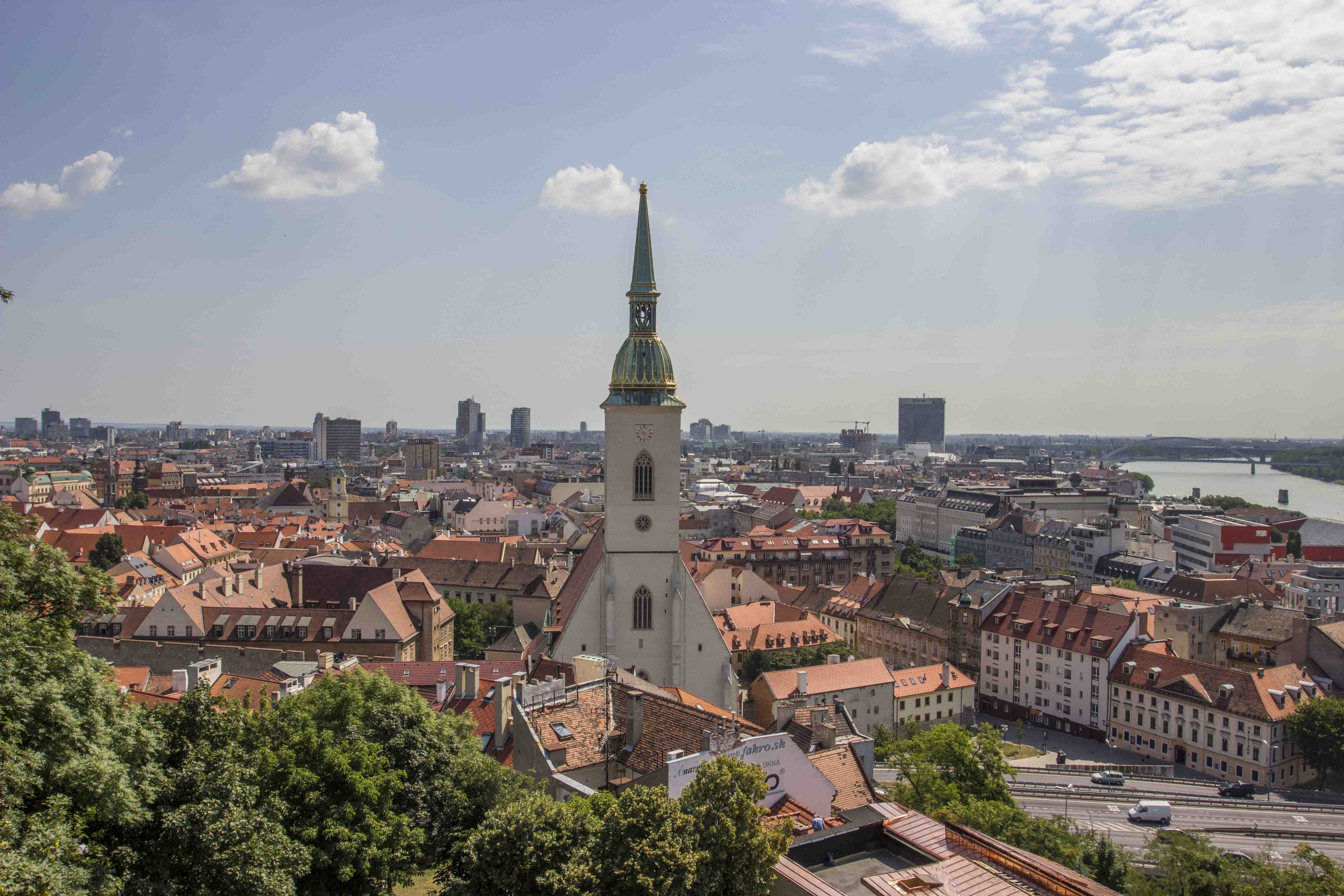 On the top of its 85 m pylon, there's a restaurant resembling flying saucer. Bridge mesmerizes by its grandeur, but unfortunately during its construction around 200 Old Town buildings and synagogue were pulled down.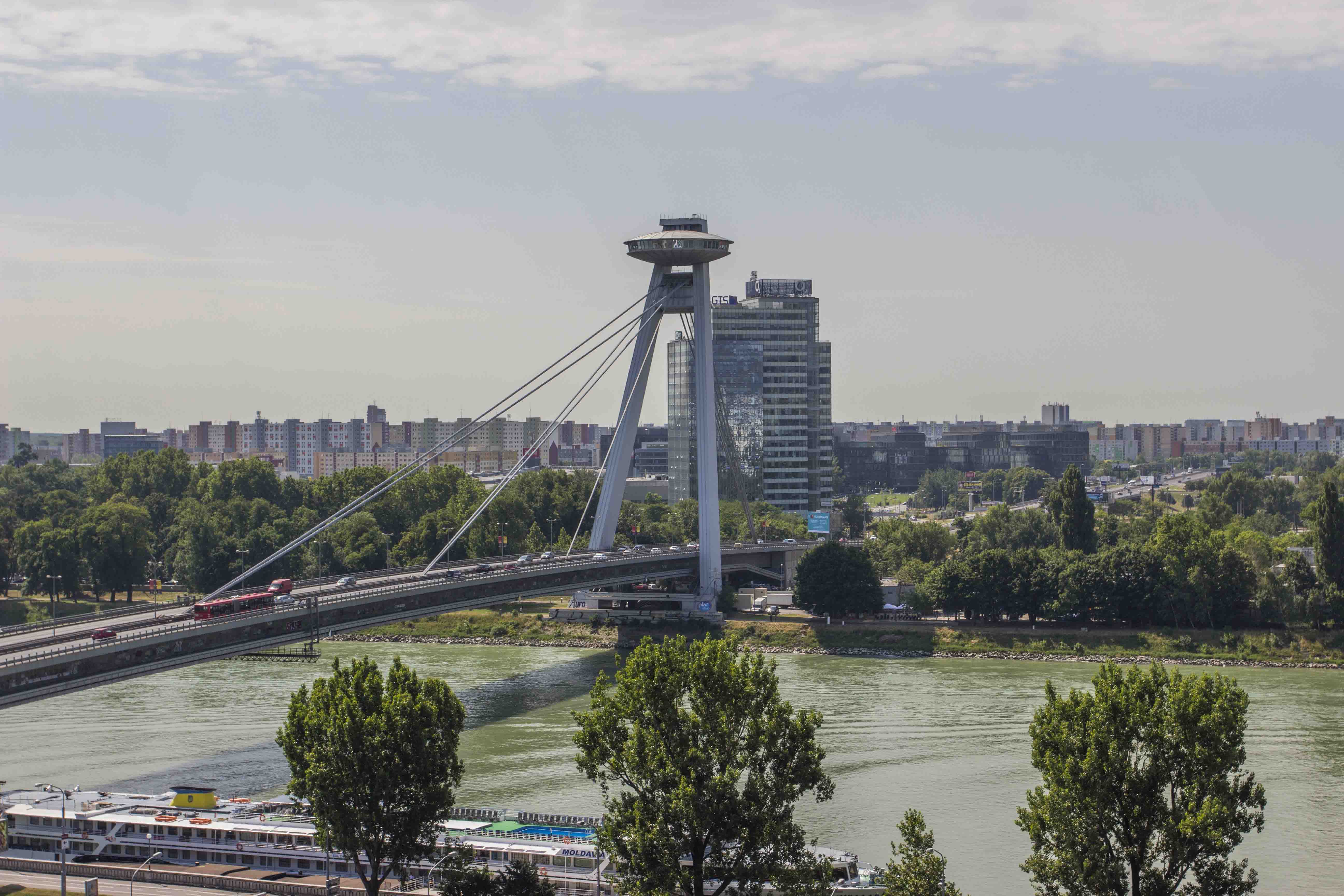 Glamorous Grasalkovičov Palce, Slovakia President's residence is also very interesting. In front of the palace gate is Mieru Fountain (Peace Fountain).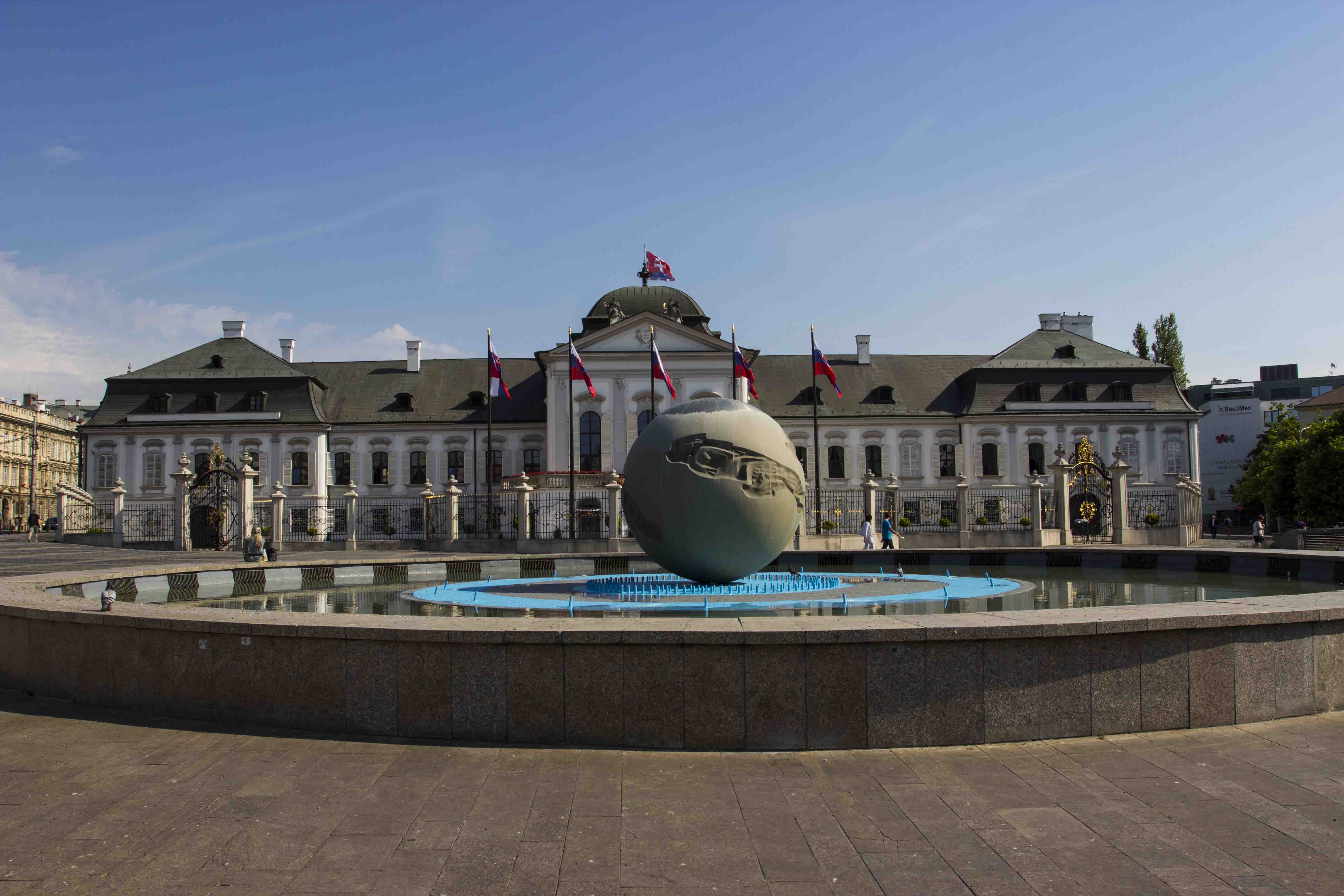 Very interesting Slovakian landmark is Devín Castle, located 10 km away from Bratislava center.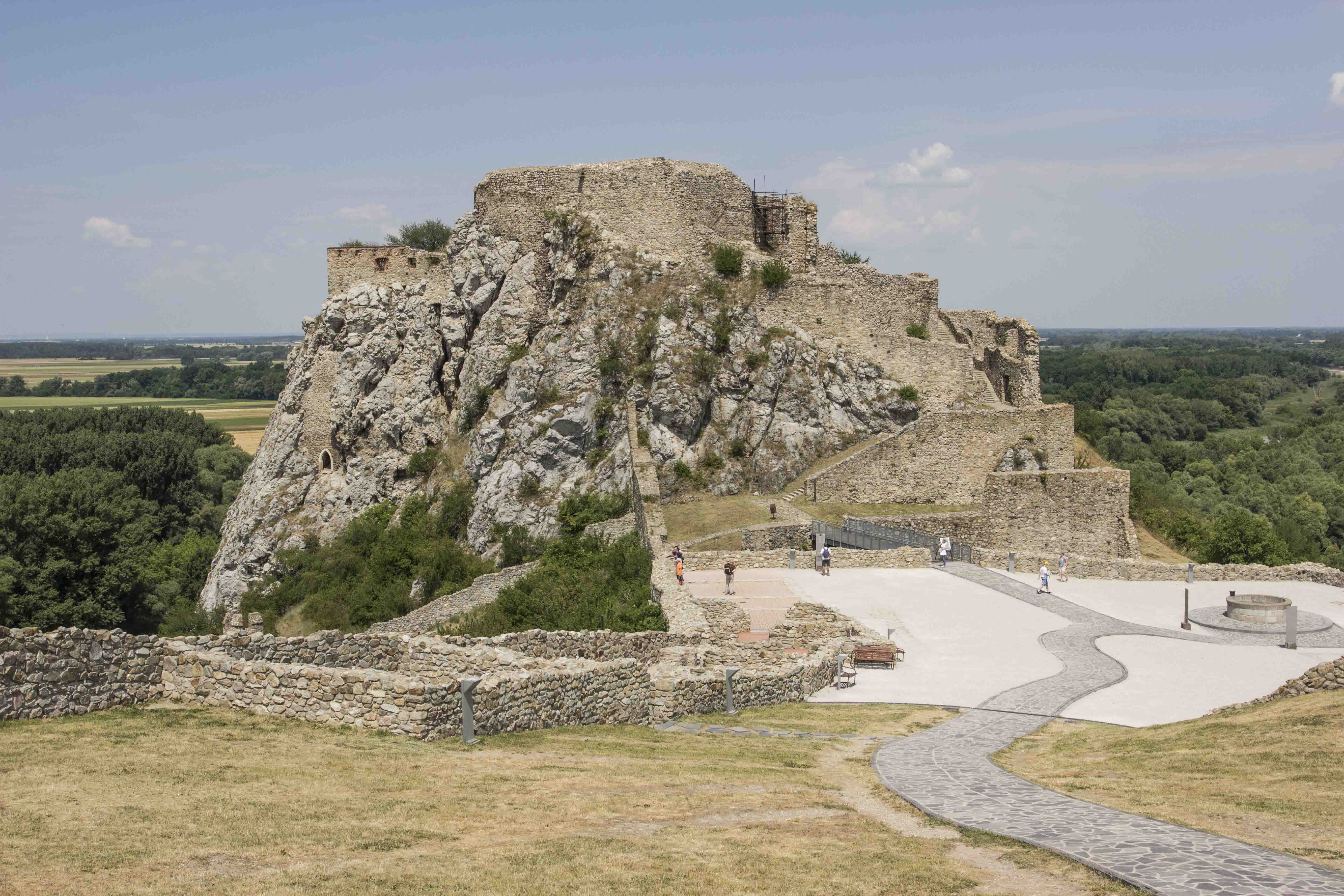 In the scenic limestone hill, close to the two rivers: Danube and Morava, there're remnants of the former Roman fortress. Later it was used to protect two commercial trails: Amber Trail – connecting Baltic Sea with Mediterranean Sea and Danube Trail, which enabled transporting goods to the Black Sea.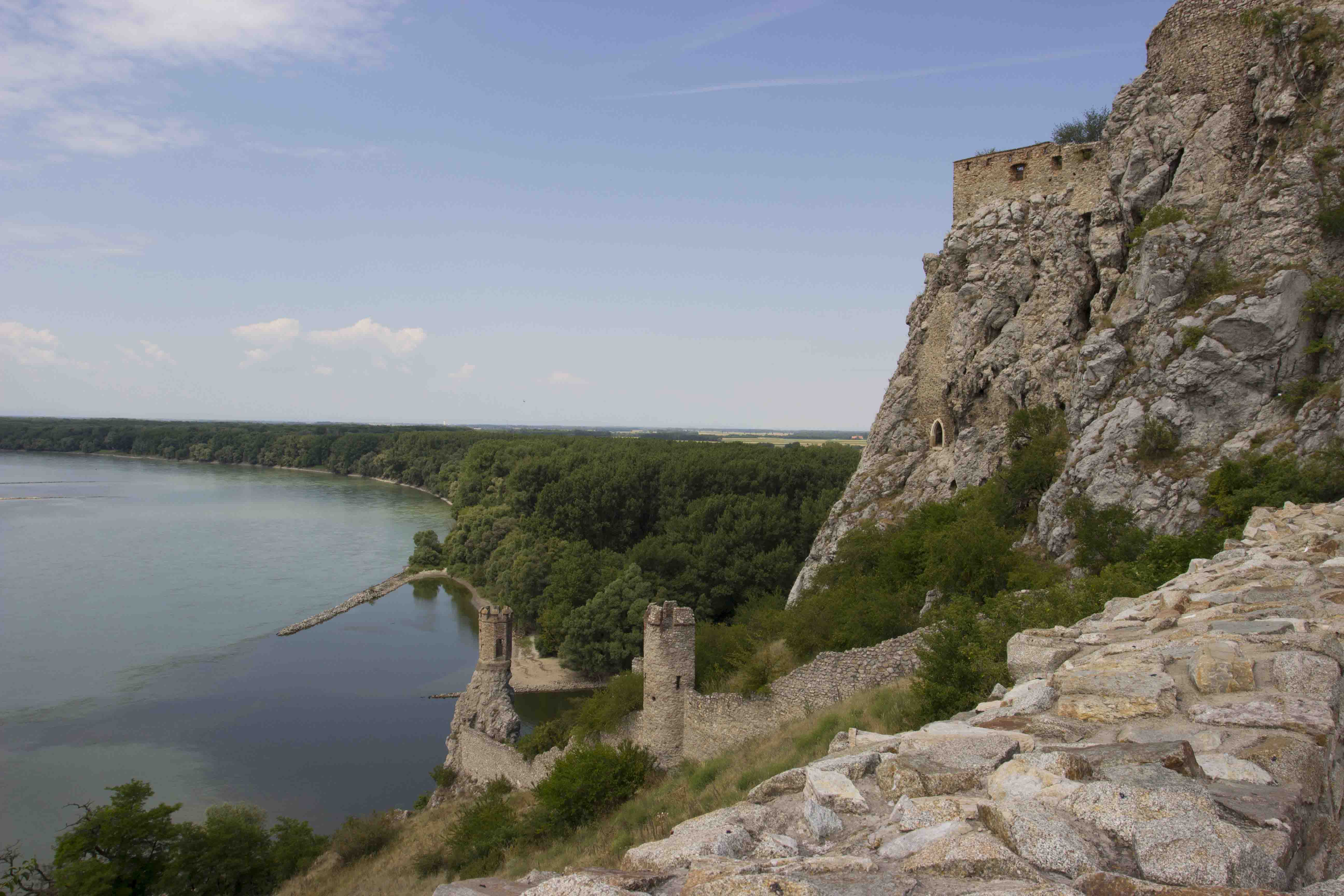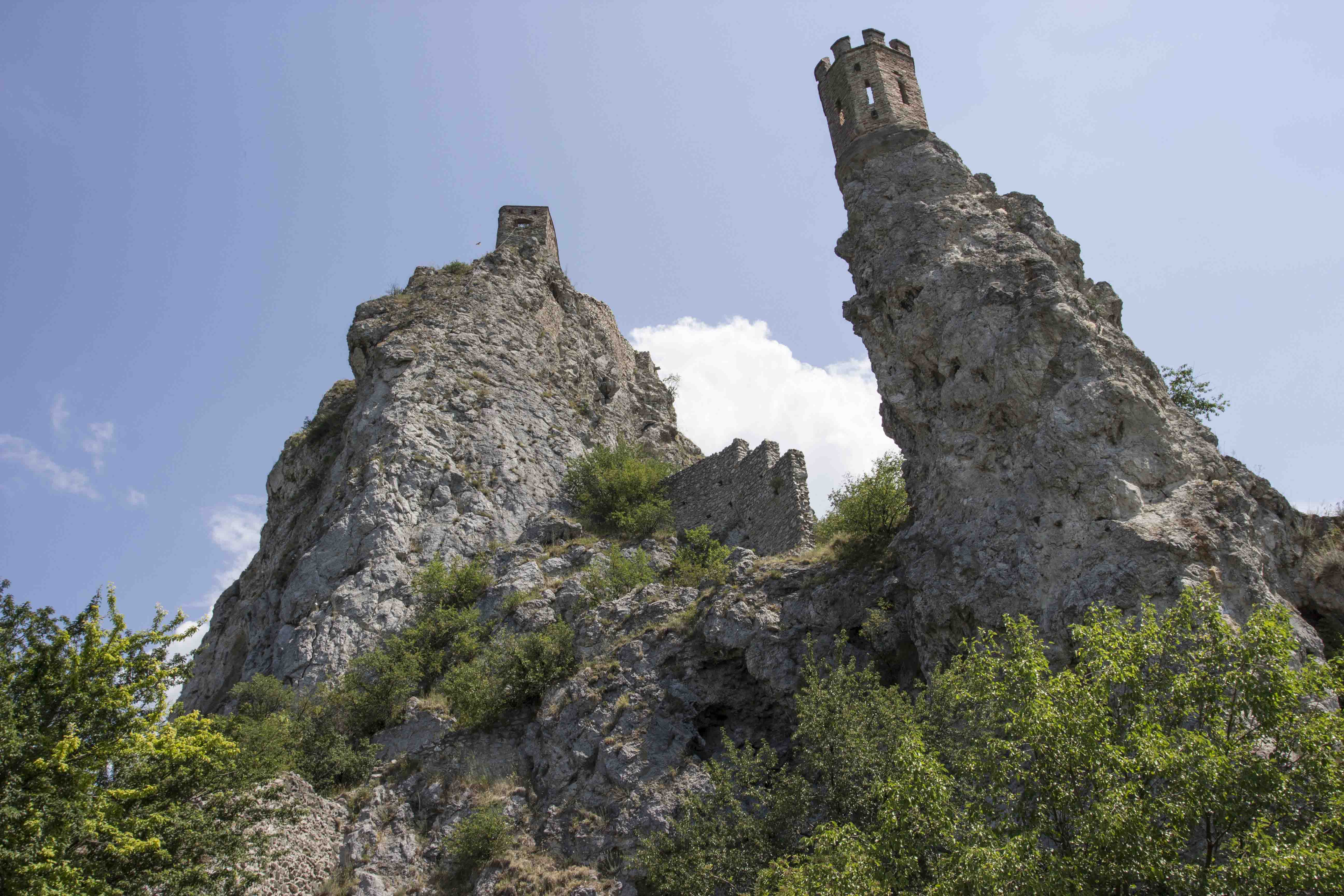 The capital of Slovakia deserves attention in view of cozy, homely atmosphere, delicious cuisine, beautiful Old Town and landscapes and it's not as congested as Prague, Budapest or Vienna.