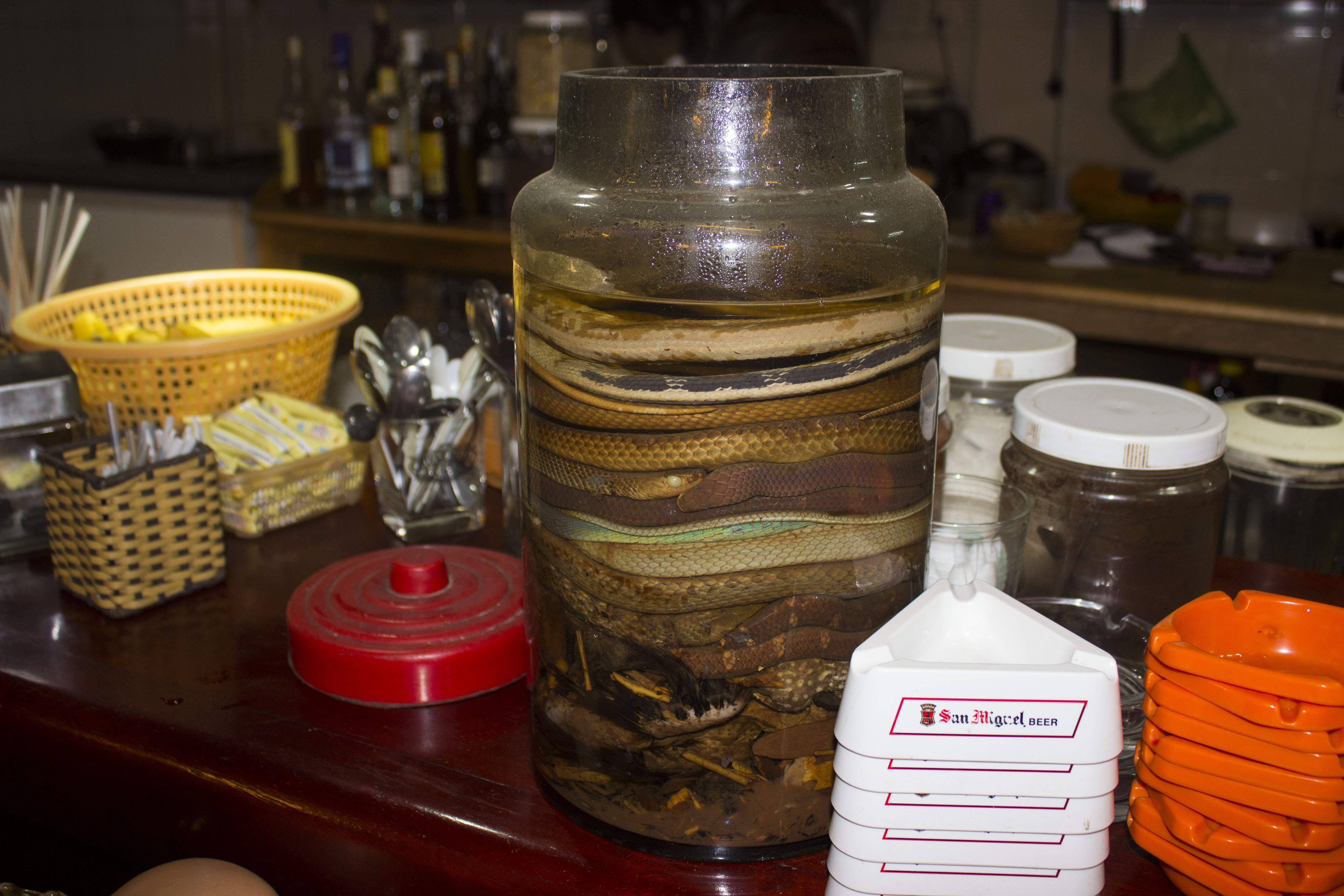 Vietnamese beer is connected with colonial times. Then the first brewery was established in Hanoi. Its products were intended for wealthy elite. Before the beer was introduced to Vietnamese bars people had drunk mainly rice wine, which was popular till 1960's. During the American War, its production was banned in view of depleted rice production. From that time beer was getting more and more popular. Additionally close cooperation with Czech Socialist Republic (which was the part of USSR) popularize traditional brewing methods. Vietnamese beer – Bia hoi is brewed every evening, matures through the night and it's delivered to nearby bars in the morning.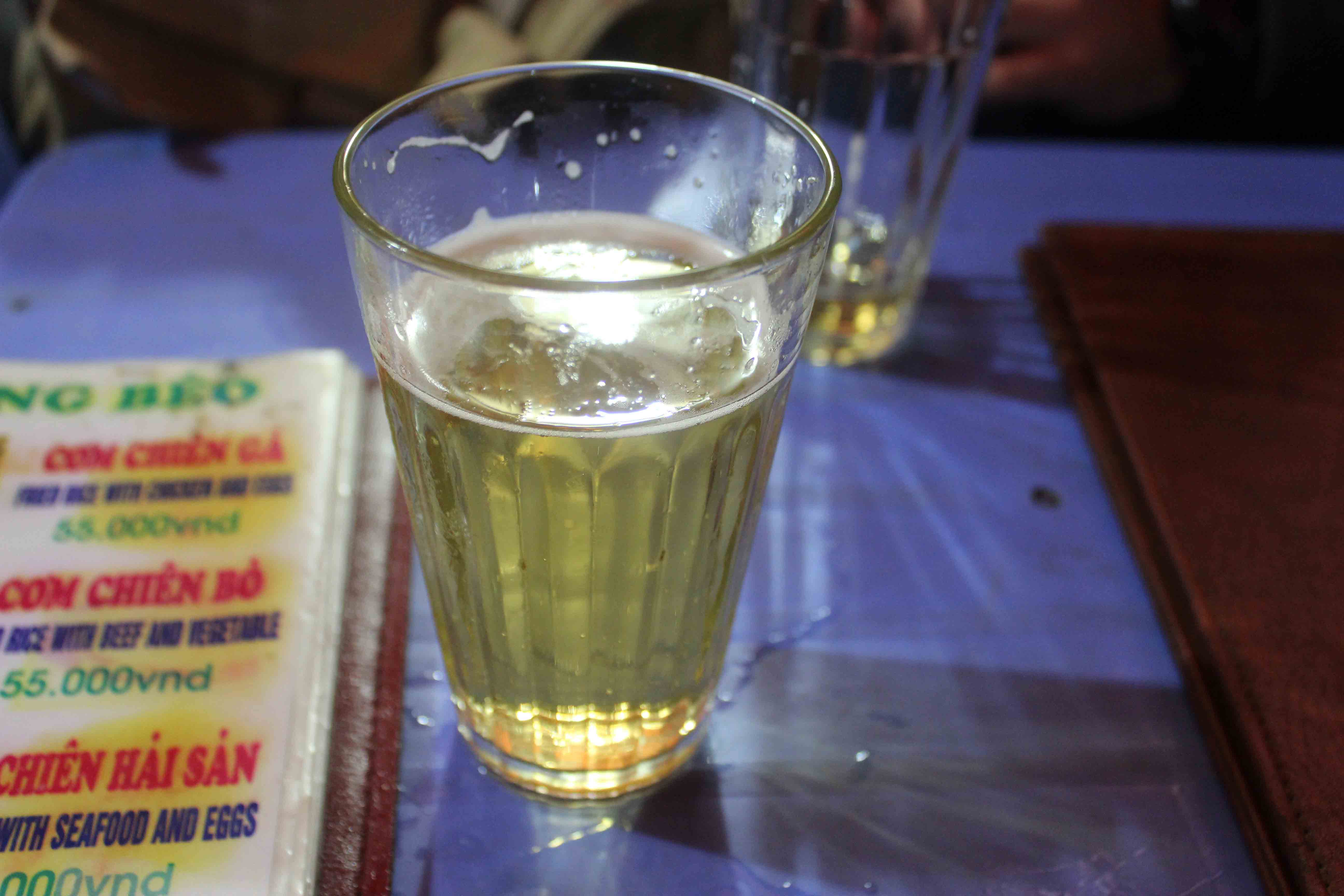 Unpasteurized beer without any preservatives is drinkable only for one day. It consists of hops, malt and rice which gives it light and transparent consistency. This beer is sometimes tasty, sometimes not… but always and everywhere Bia hoi is cheap! It's one of the cheapest beer in the world. It price depends on location, but on average it costs 3 000 – 5 000 dong (VND), which means that for one glass you will pay 0,15 -0,25 USD! This beer is the most popular in Hanoi where in so called Bia Hoi corner, located in the Old Hanoi District. There sitting shoulder to shoulder you can savor this famous beverage from cursorily rinsed in the bucket glasses.
What is more Bia hoi it's not only a beer, it's also the quintessence of Vietnamese way of life and interesting social/culture experience. After a few glasses, language barriers don't matter in an animated discussion. All of this takes place in the very center of lively Hanoi. Traffic chaos or haggling street vendors give a countless amount of attractions. Drowning sorrows there is impossible for sure!
So bottoms up and chúc sức khỏe!
Another popular Vietnamese alcohol is a snake wine called Ruou thuoc. The main ingredient of this special liquor is a snake dipped in rice wine or vodka.
This alcohol is connected with traditional Chinese medicine, which used it in pain management and rheumatism. It's also a valued aphrodisiac in Vietnam… Snake wine should consists of venomous snakes but in practice it's made from innocuous species, birds, insects and herbs. Fortunately alcohol denatures proteins and makes snake venom harmless to health. Another way of serving this tipple is based on fresh snake blood and alcohol. Snake blood is seeped to the glass before clients eyes.
During our stay in Vietnam we had opportunity to taste first, lighter option of snake wine.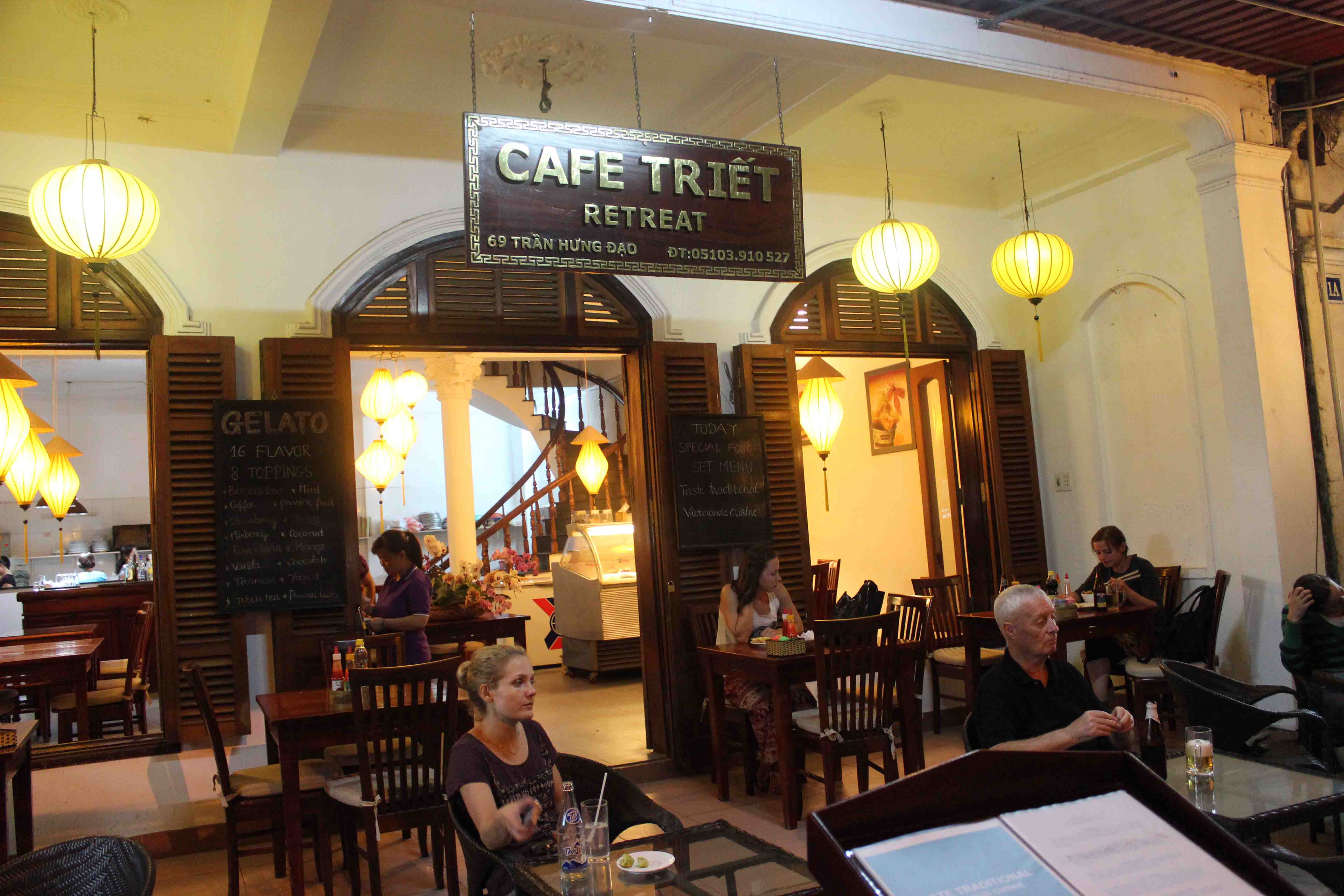 Taste was interesting… we can say that it was similar to cognac but its health benefits are questionable because we had only headache. There are more than 100 types of Ruou thuoc in Vietnam, unfortunately some of them are made of endangered species.