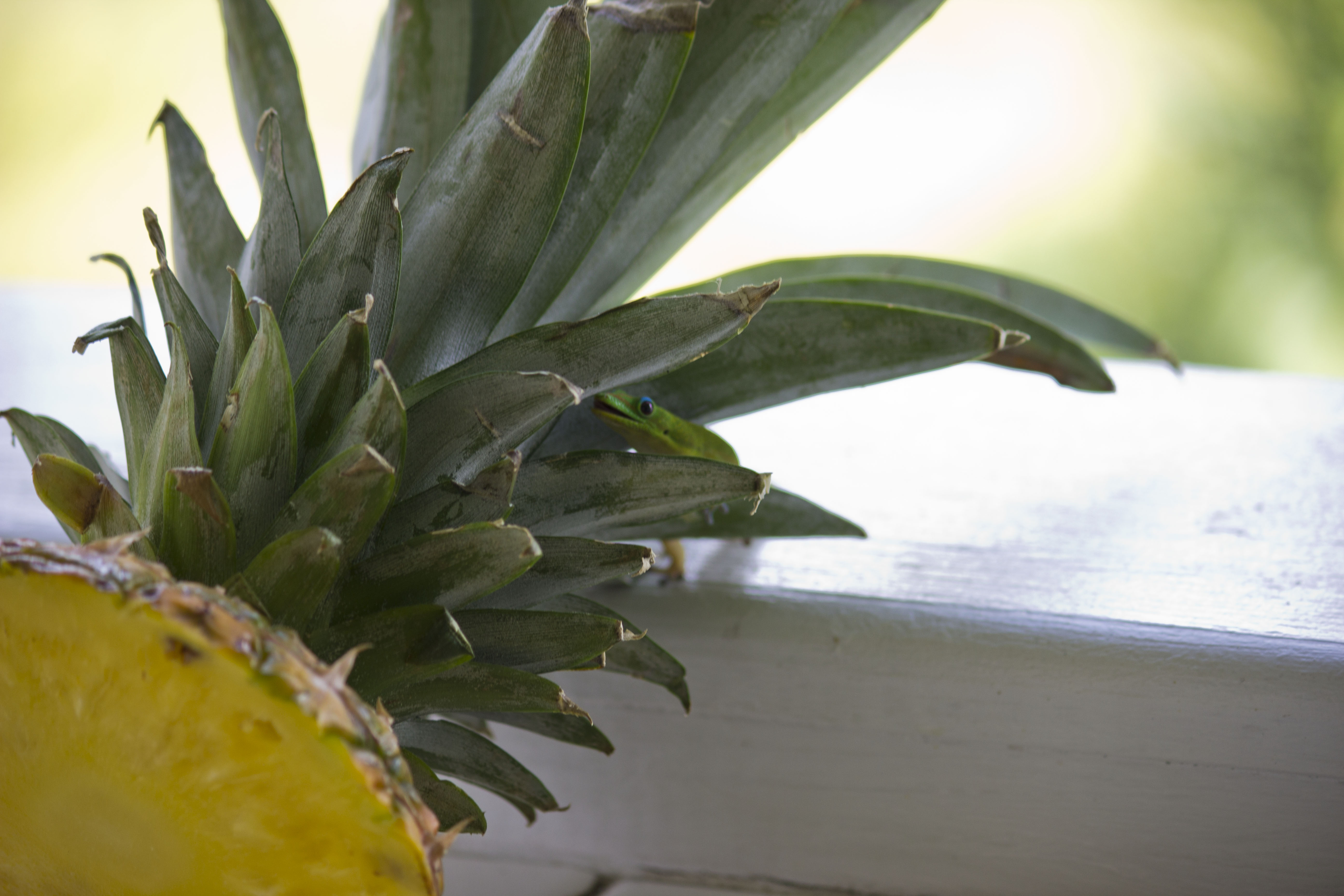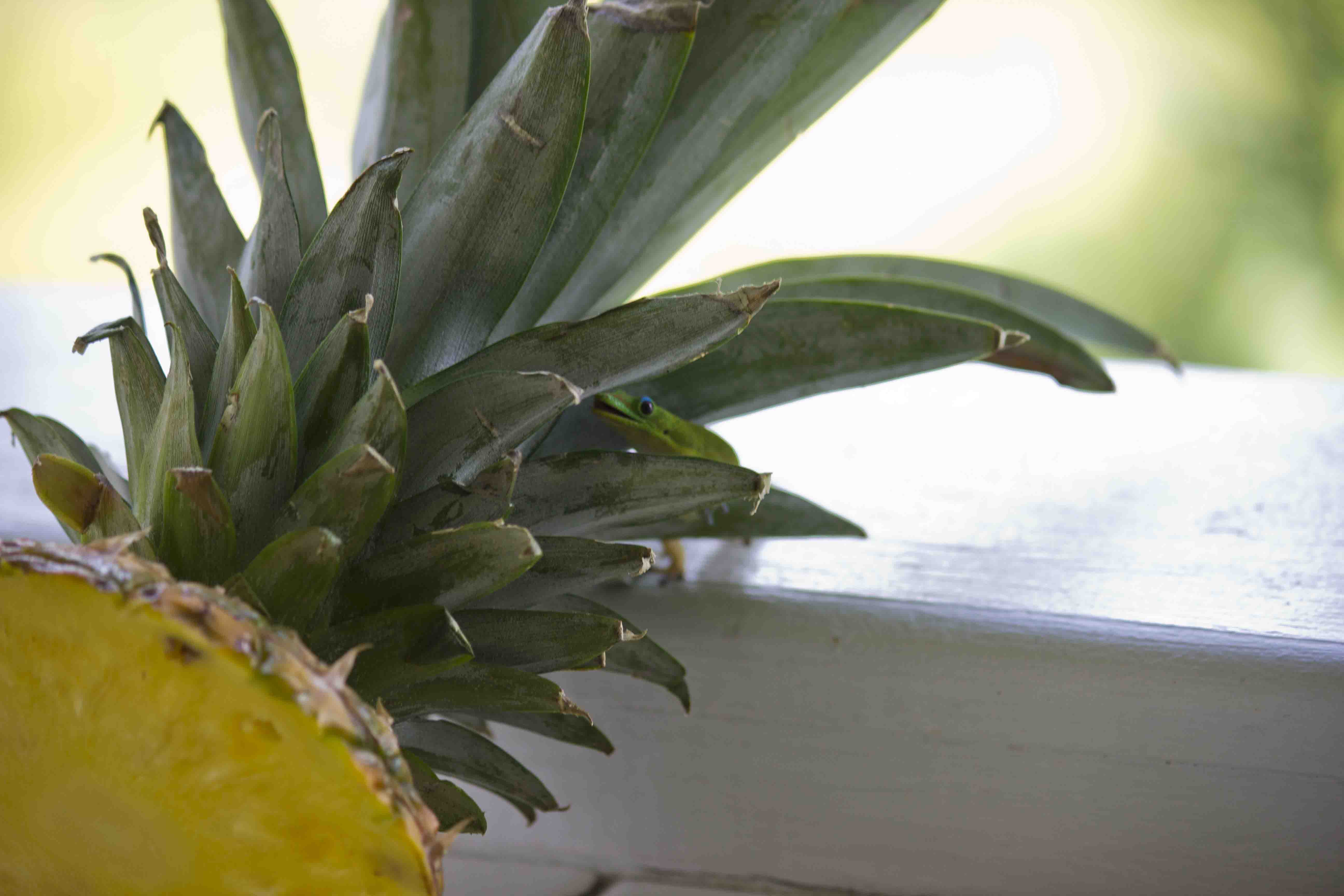 Hawaiian cuisine consists not only of the wide range of main dishes, it's also the heaven for sweets and fruit lovers.
On the O'ahu island you'll find the huge pineapple plantation which belonged to the well-known Dole company. Apart from popular pineapples which are sold in the supermarkets, you'll see there also a rare red variety of this fruit.
Hawaiian pineapples are sweeter in comparison to those available in the shops. As you can see below, we had another pineapple foodie 😉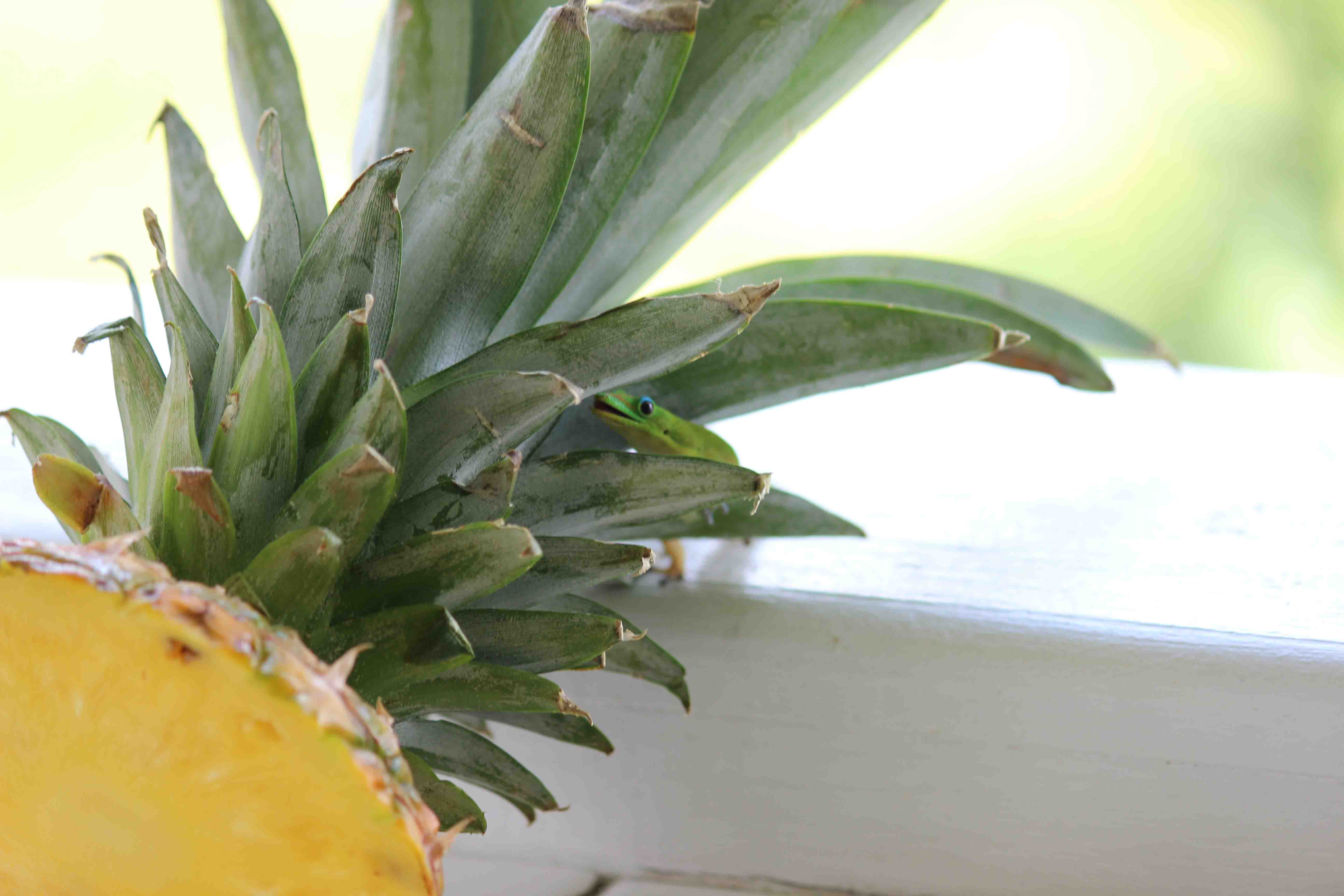 On Hawaiian islands you can taste also: lychee, mango, carambolas, bananas, papayas, rambutans, longans, jackfruit and dragon fruit.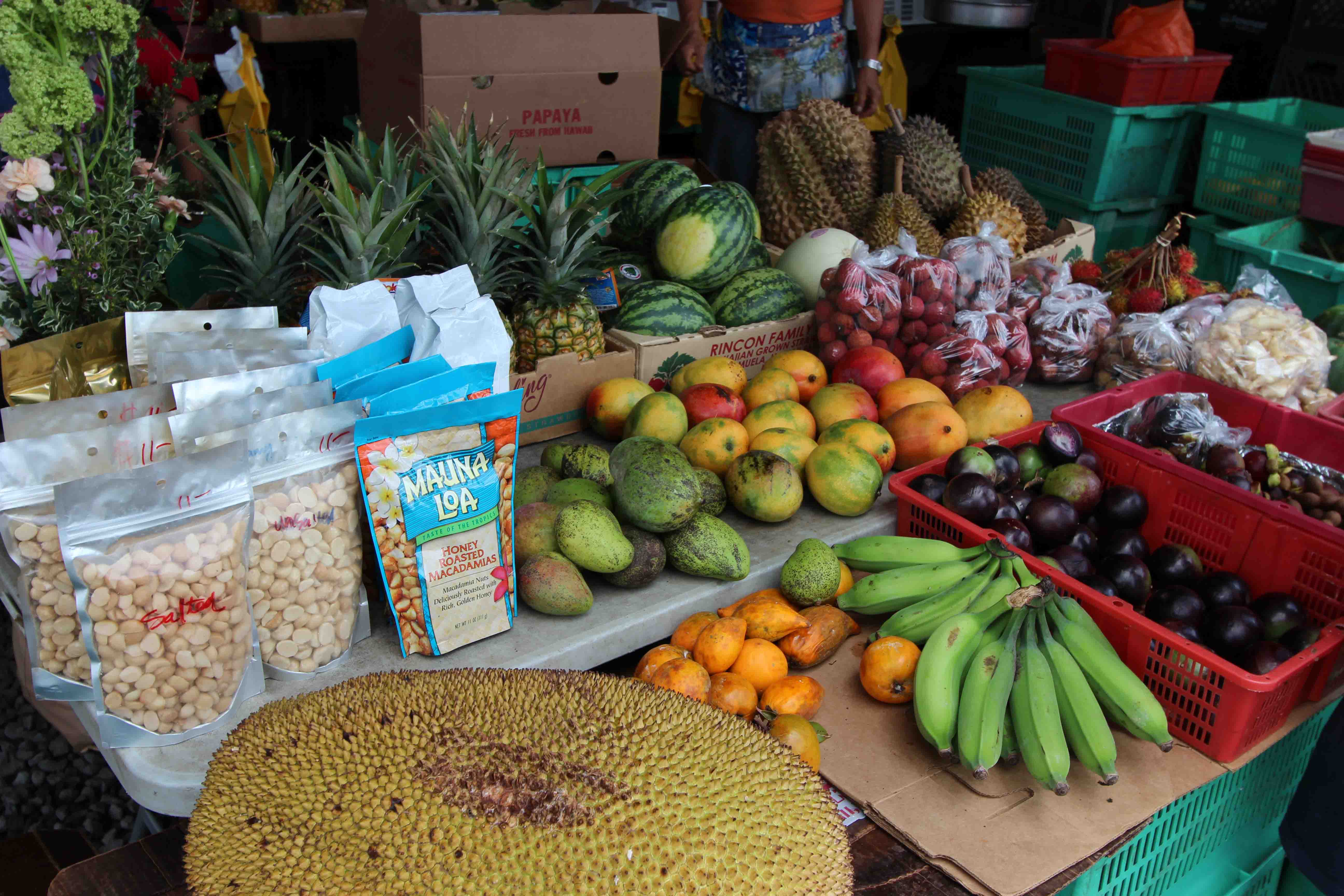 The best fruit and local products are sold on farmers' markets. The most popular is located in Hilo on the Big Island.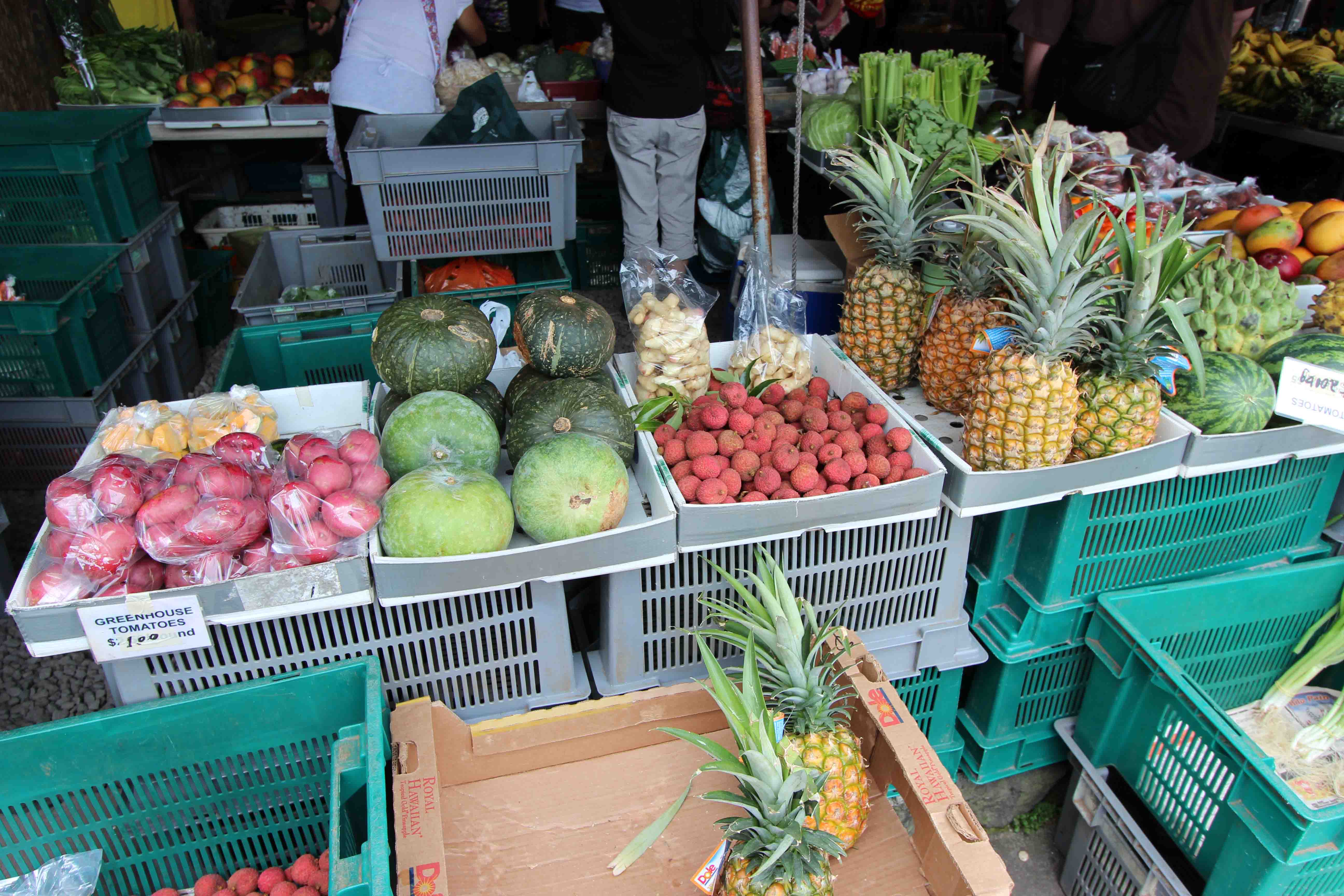 Hawaiian islands are also the famous exporter of the macadamia nuts. It's well worth seeing the Hamakua Macadamia Nut Company, located on the Big Island.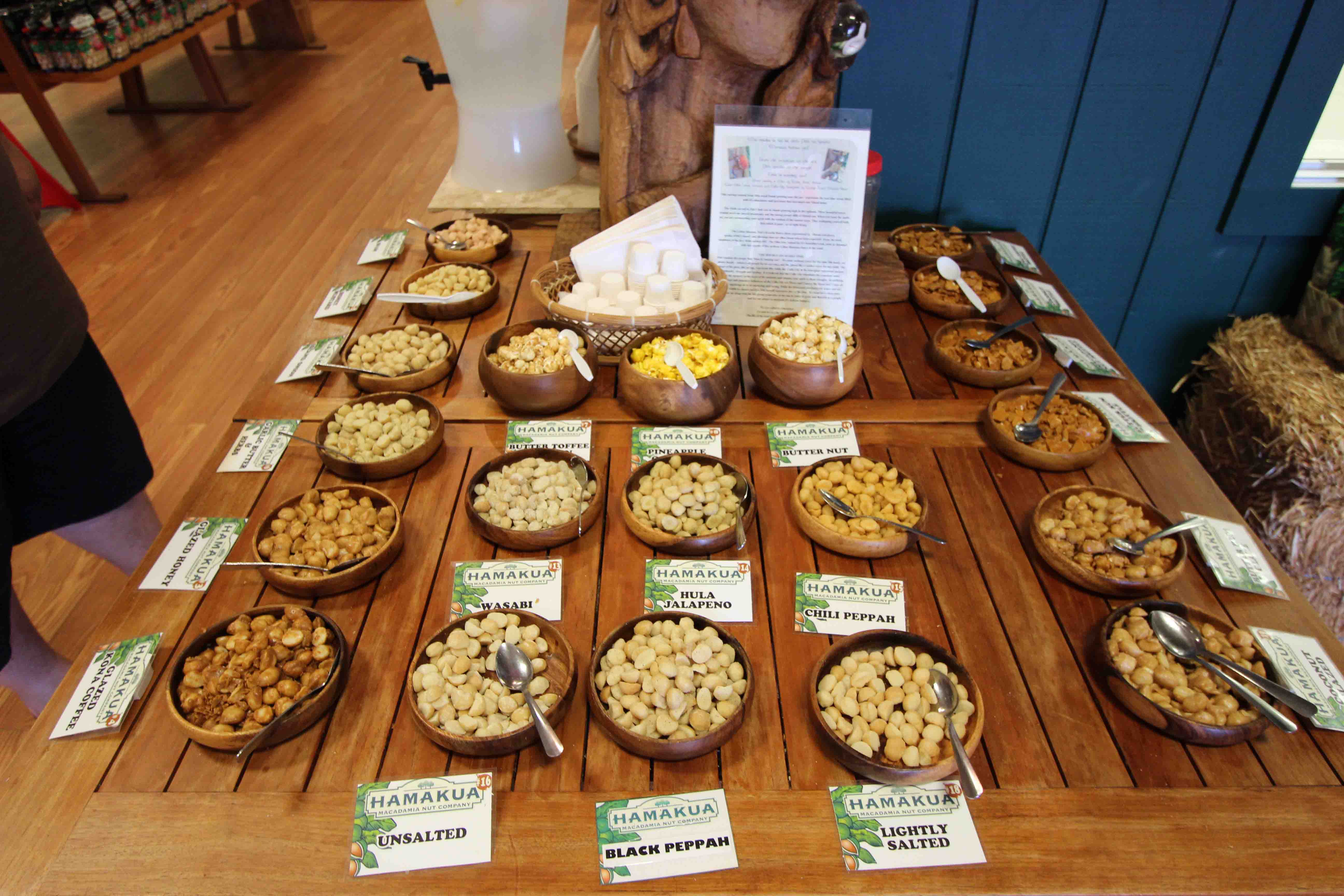 You can see there the production of nuts and taste various flavors like honey, caramel, spam or garlic.
Big Island is also famous for coffee, which is cultivated in Kona.
Coffee tastes the best with Portuguese malasadas – rectangular doughnuts stuffed with various fillings. The best you can find in Tex Drive In, located in the Honokaa town, also on the Big Island.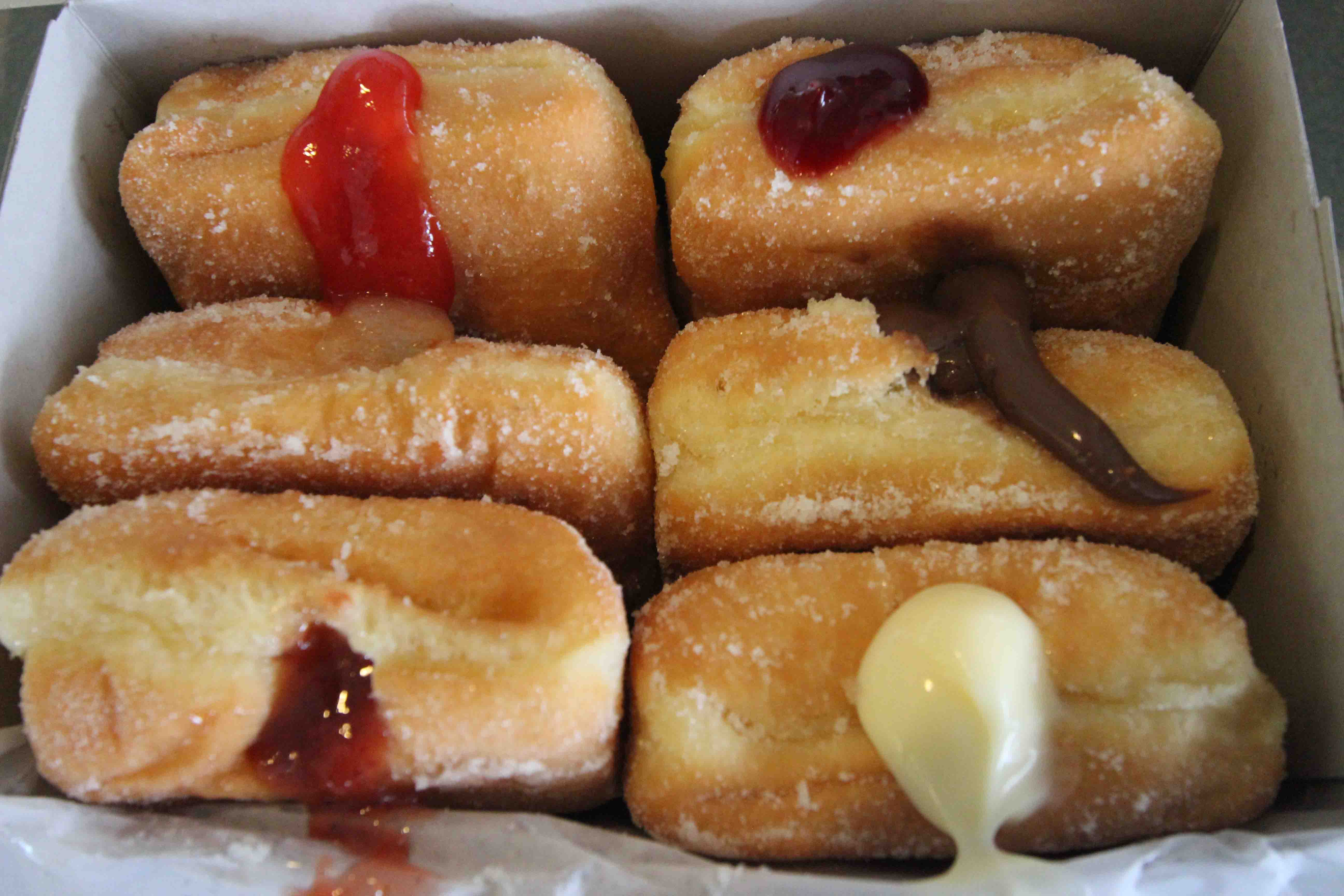 Another traditional dessert is haupia. It's a kind of coconut jelly. In the hot Hawaiian climate the best dessert is ice cream. The most popular are so called shave ice. They are almost the staple of Hawaiian diet. Shave ice is a crushed ice which looks similarly to the snow and glazed with various syrups like: green tea, lychee, mango, lemon and so on.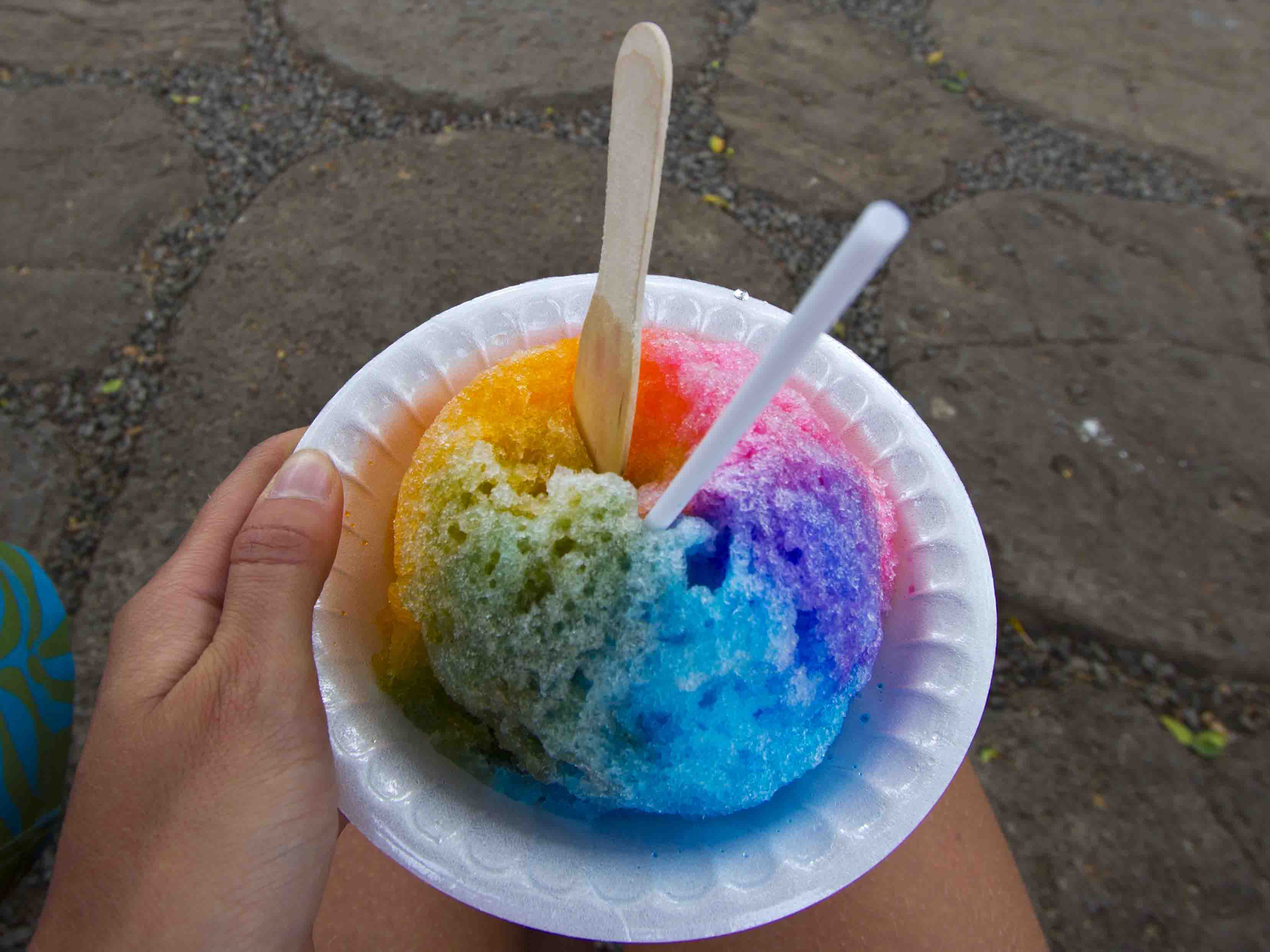 Additionally they can be served also with condensed milk, regular ice cream and what's the most interesting, even with the azuki beans. It's an ideal dessert for a hot day.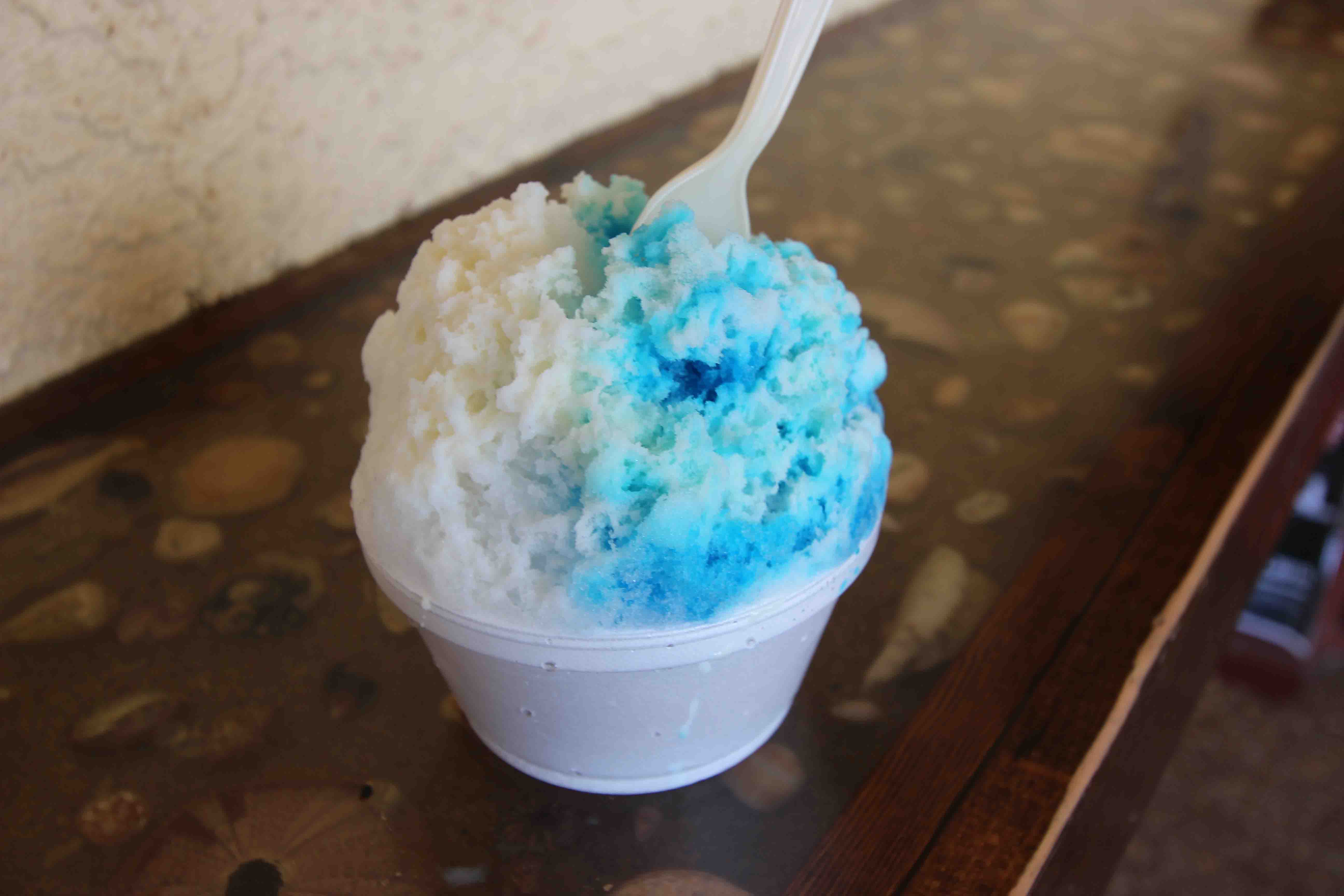 The taste of the shave ice depends mainly on the quality of the syrup. In our opinion the best shave ice is at Matsumoto Shave Ice on the O'ahu island. This ice cream parlor has gained such a popularity that you must be prepared to wait in a long queue for it.
To our surprise, on Hawaii is also produced very tasty beer like Big Wave, Castaway, Longboard or Bikini Blonde.
Another popular drink is Kava, which is banned in some countries. It's an inseparable part of the Polynesian culture. It's made of piper methysticum plant and has a mild psychoactive effect. After drinking it you can feel the characteristic pricking sensation in your mouth. It's available in the Kanaka Kava bar, located in Kailua Kona town on the Big Island.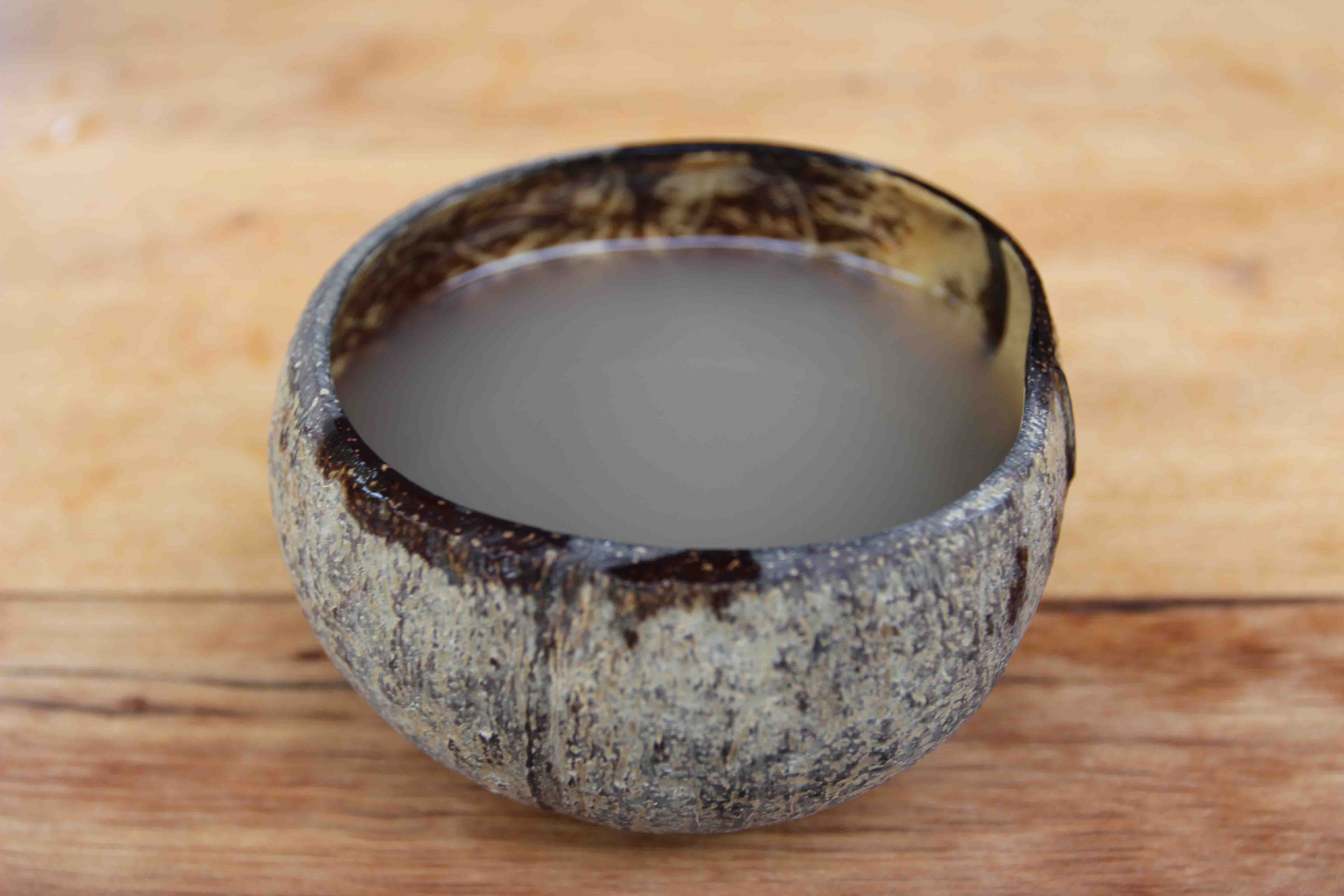 In Kanaka Kava you can also taste Noni juice, which is derived from the fruit of the Morinda citrifolia tree, famous for the healing effects.