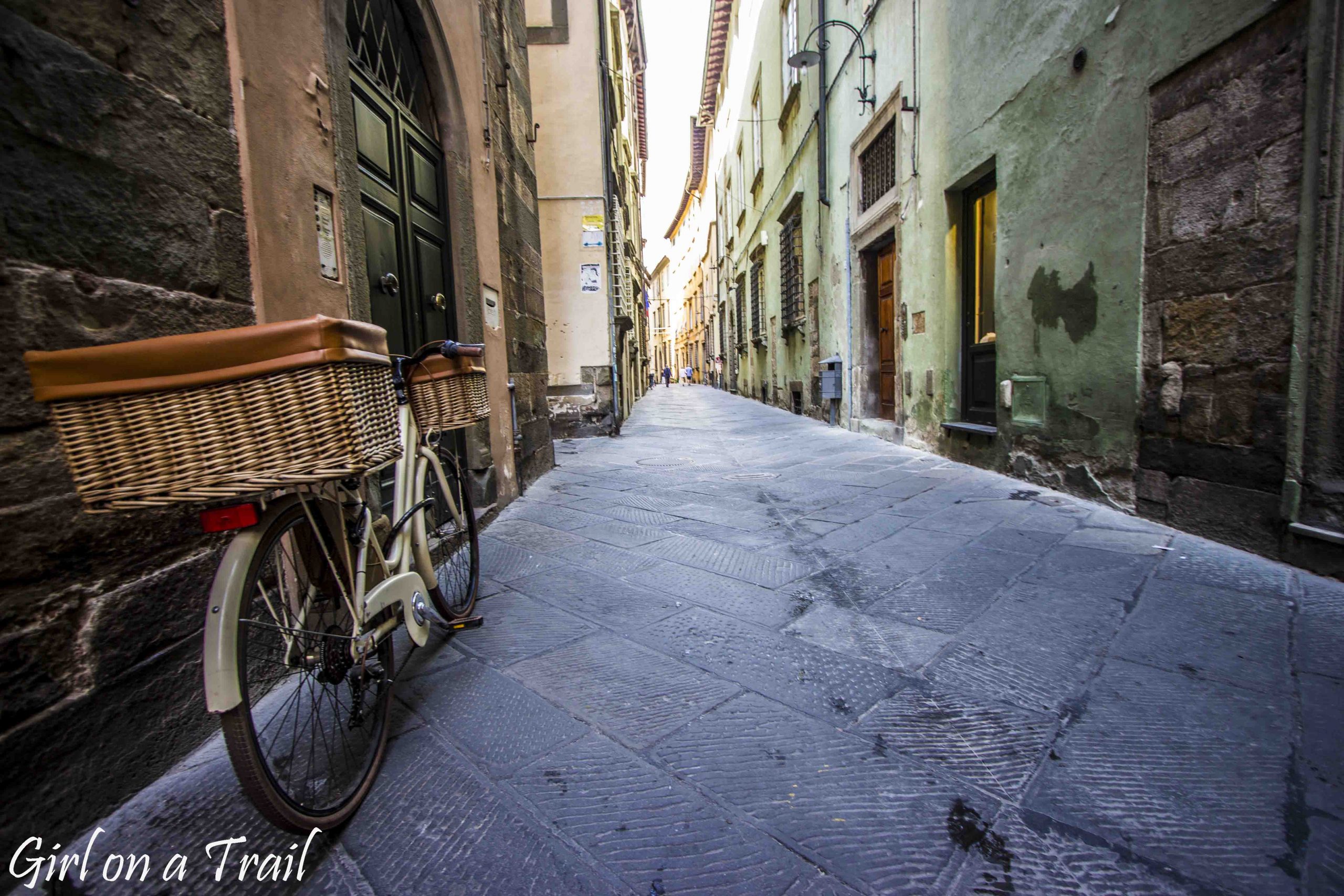 Lucca, Tuscany – forests on the roofs, Girl on a Trail
Among the picturesque hills and vineyards of Tuscany there is a charming town – Lucca. At first glance, it looks the same as other Italian towns. However, there are some surprising places to explore.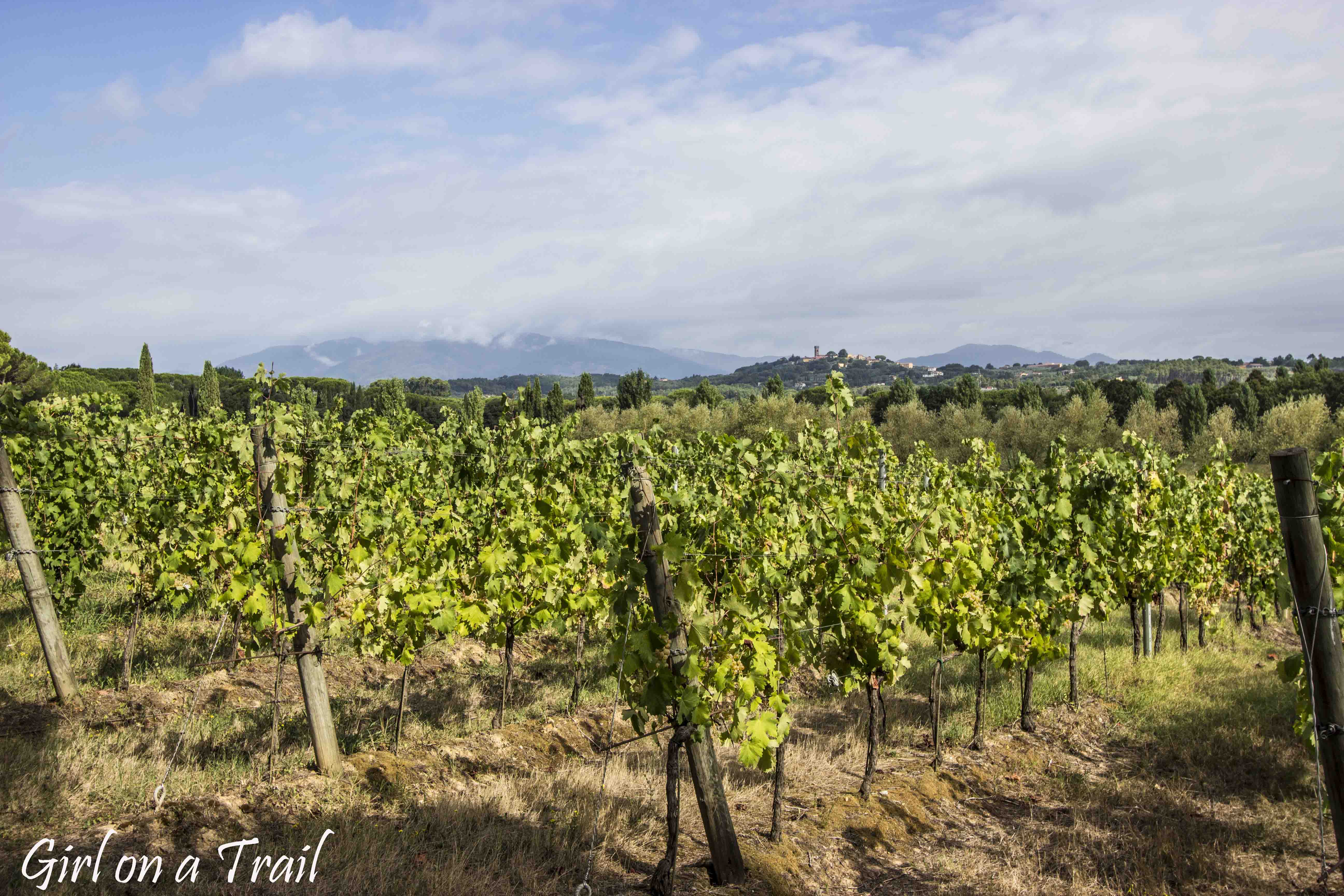 Lucca used to be a very rich city, inhabited by wealthy merchants. Its position was mainly due to the monopoly for silk production. Although silk clothes are still made here, Lucca is mostly famous for its excellent olive oil. Supposedly olive oil produced here is one of the best in Tuscany. Residents are proud of their city's history and typical local dialect. Lucca maintained its independence as a city – state until 1837.
Lucca's unique attraction is Torre Guinigi, a 45-meter high tower, on its top you can see some trees planted. It is one of the few so called, residential towers that were preserved in the city.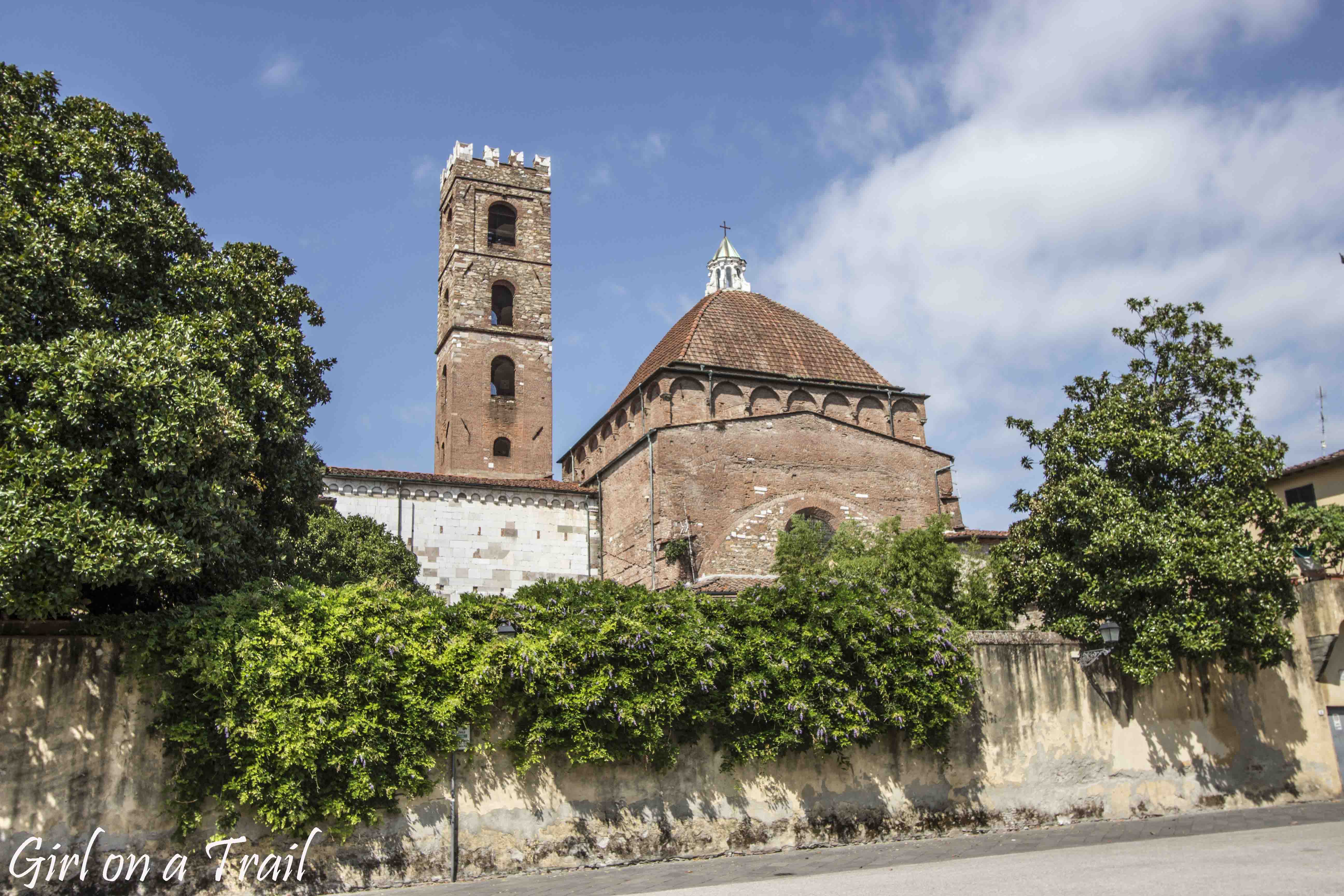 It was built in the 14th century by one of the rich merchants. In times of unstable political situation, the tower served both residential and defensive function. Currently Torre Guinigi roof is available for sightseeing. Unfortunately I wasn't able to see it. During my stay in Lucca in summer 2020, sightseeing was limited due to COVID restrictions.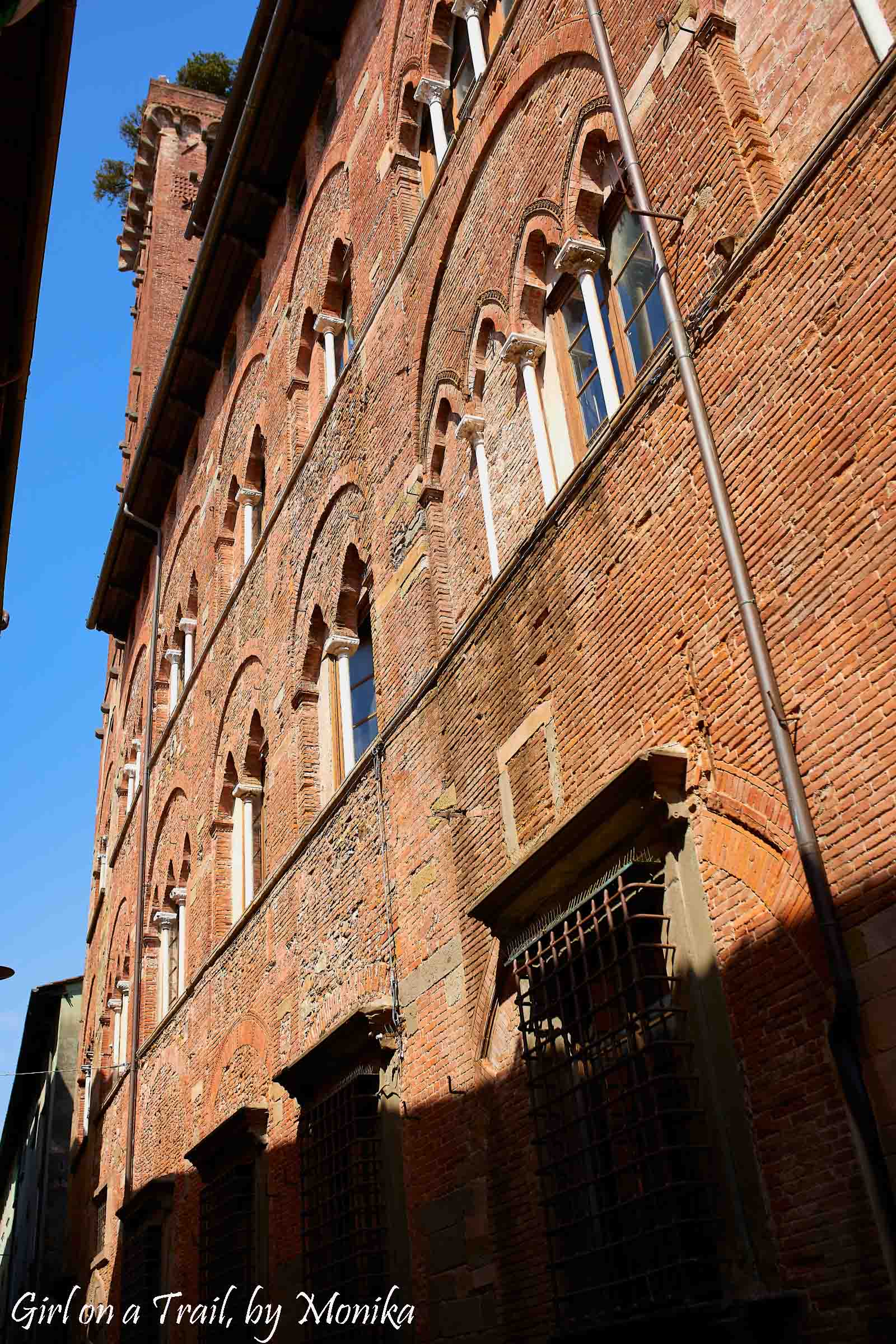 Lucca is also called the city of 100 churches. Although I can't confirm this, I have to admit that there you can see plenty of them.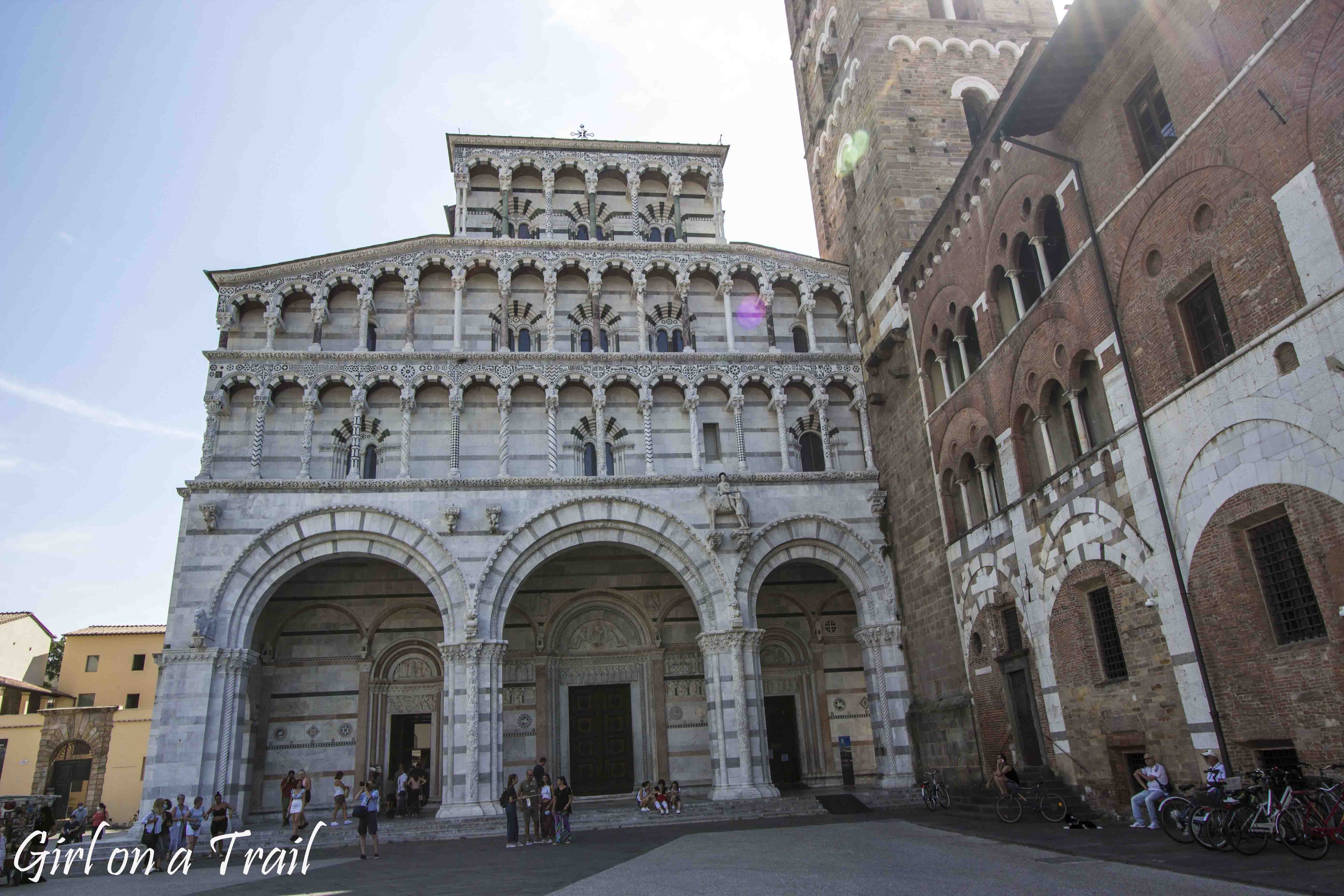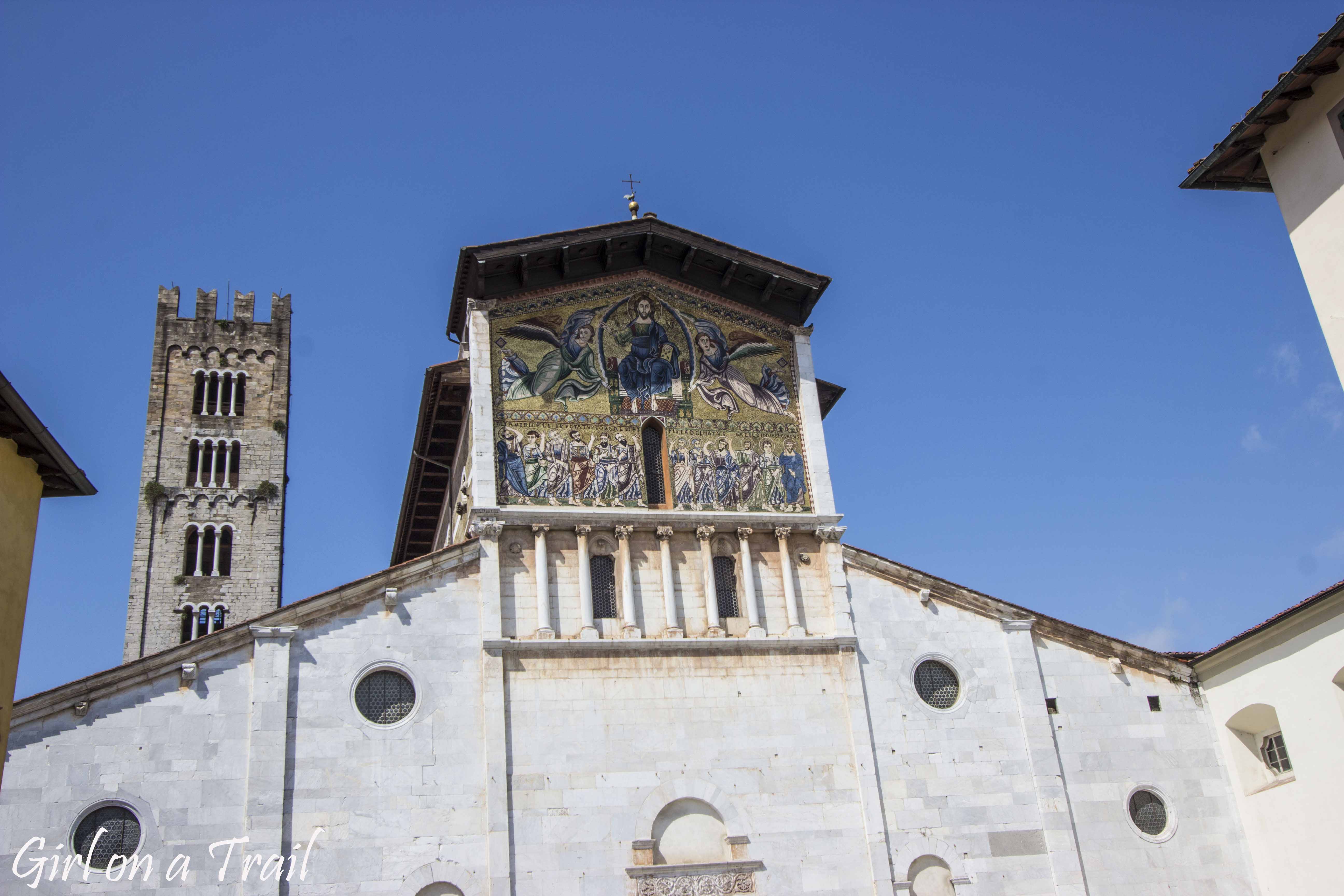 The most magnificent is certainly San Michele in Foro – erected in the place of the former Roman forum.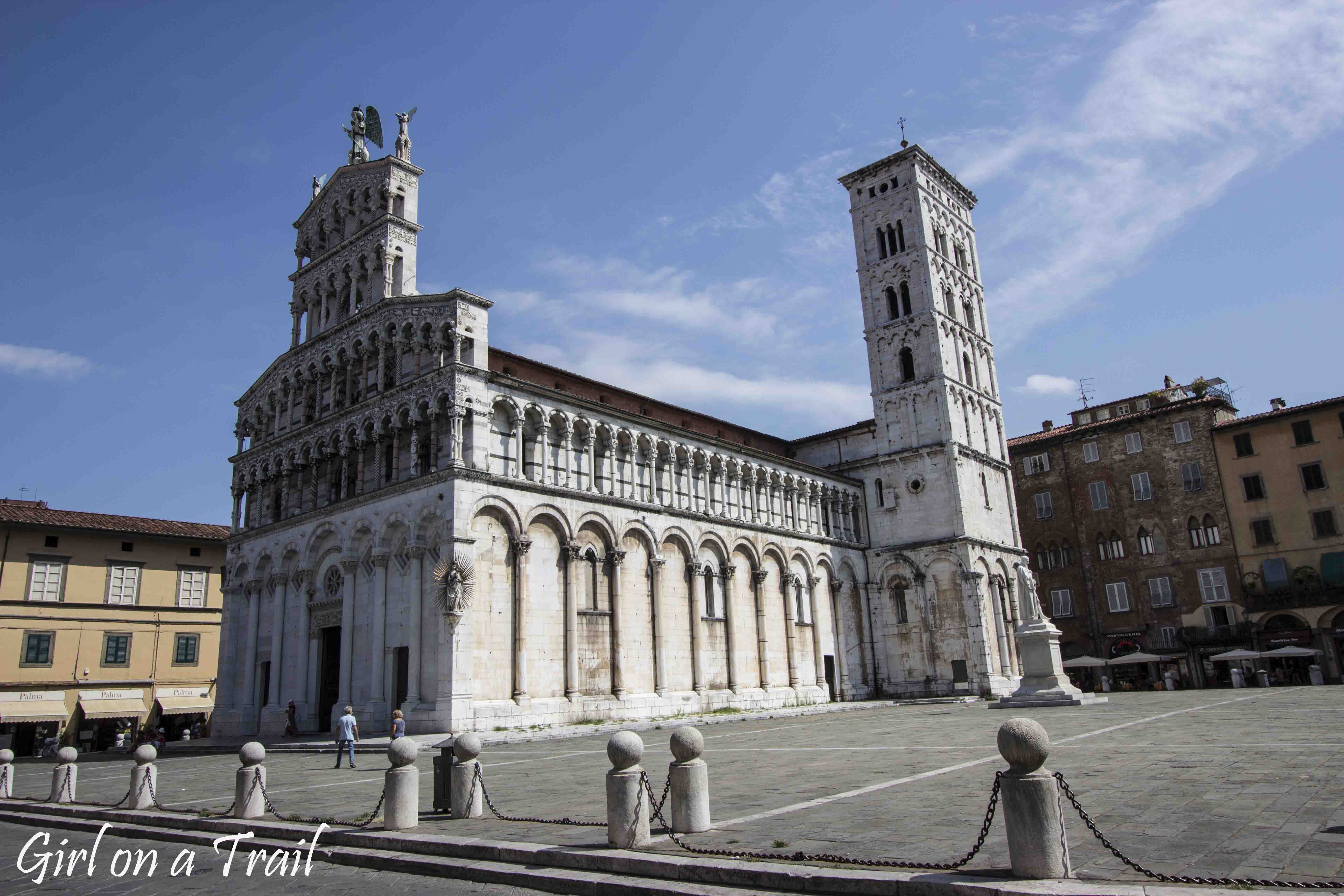 It's also worth visiting Piazza dell ' Anfiteatro a square built in the place of the ancient Roman amphitheatre. Indeed, the construction of the square is shaped like an amphitheatre. Just a few centuries ago, the amphitheater could hold as much as ten thousand viewers who used to watched gladiator fights.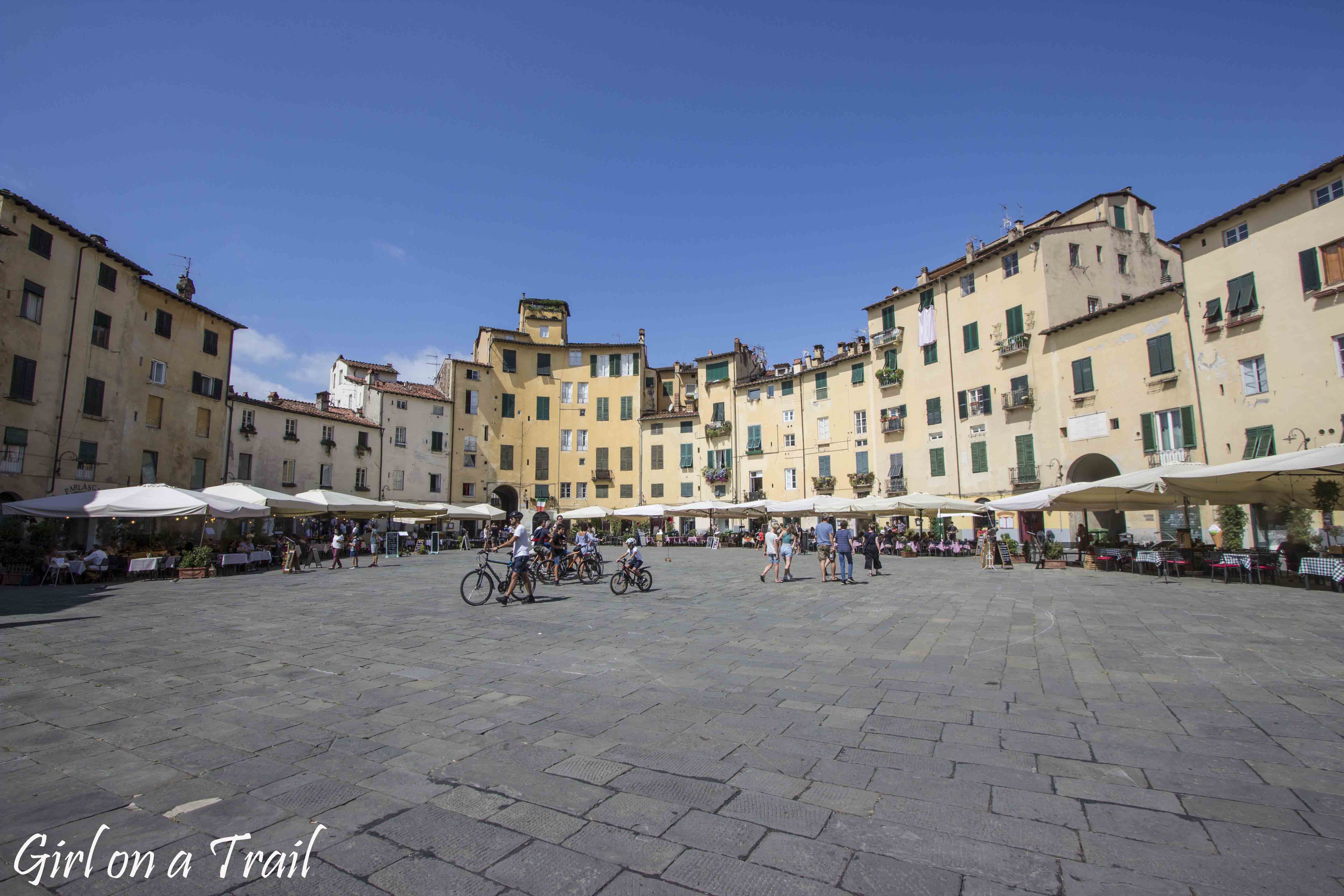 The ruins of the amphitheatre are now about 9 ft below the surface of the square. Today, Piazza dell ' Anfiteatro is the main tourist point and meeting place for Lucca's residents.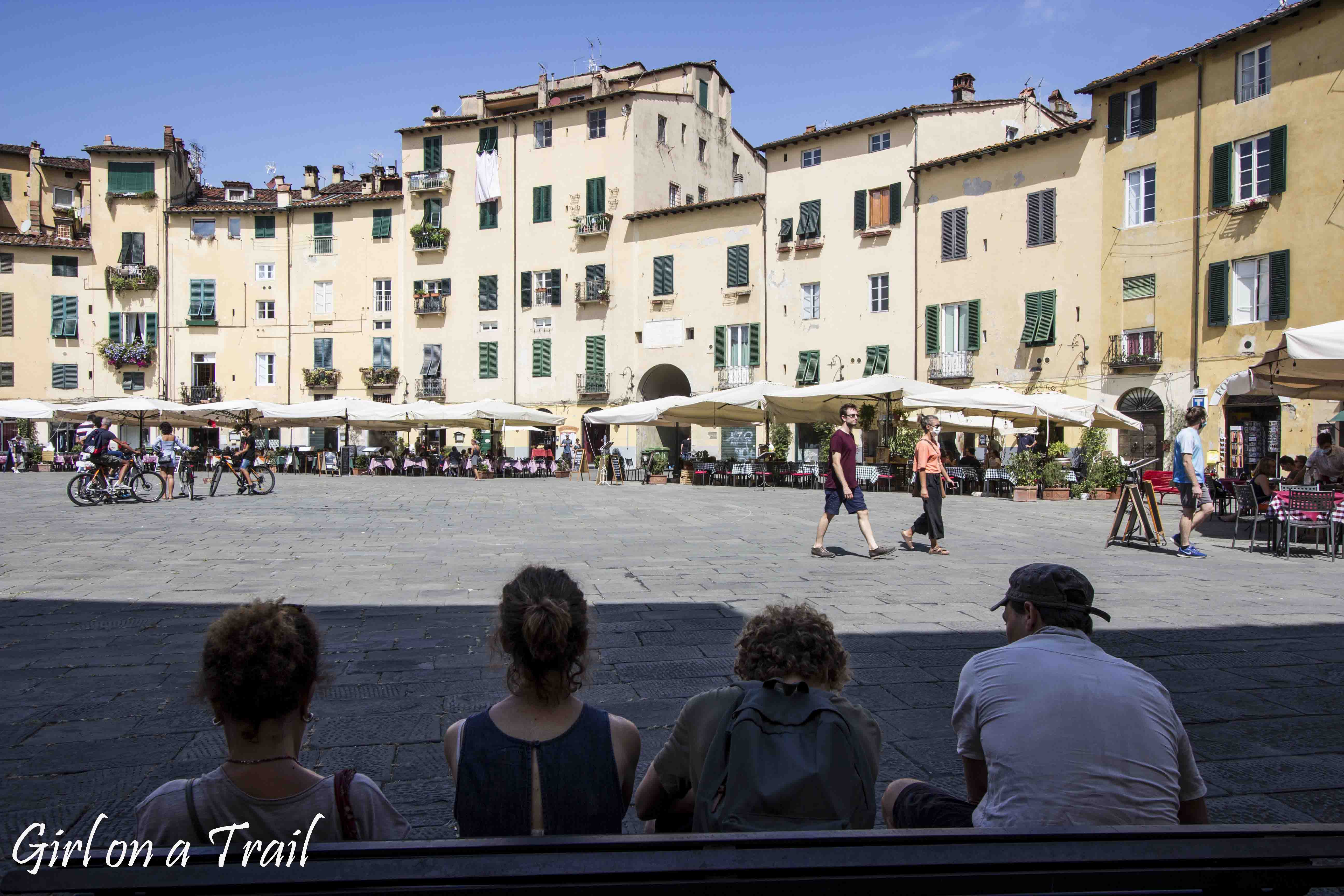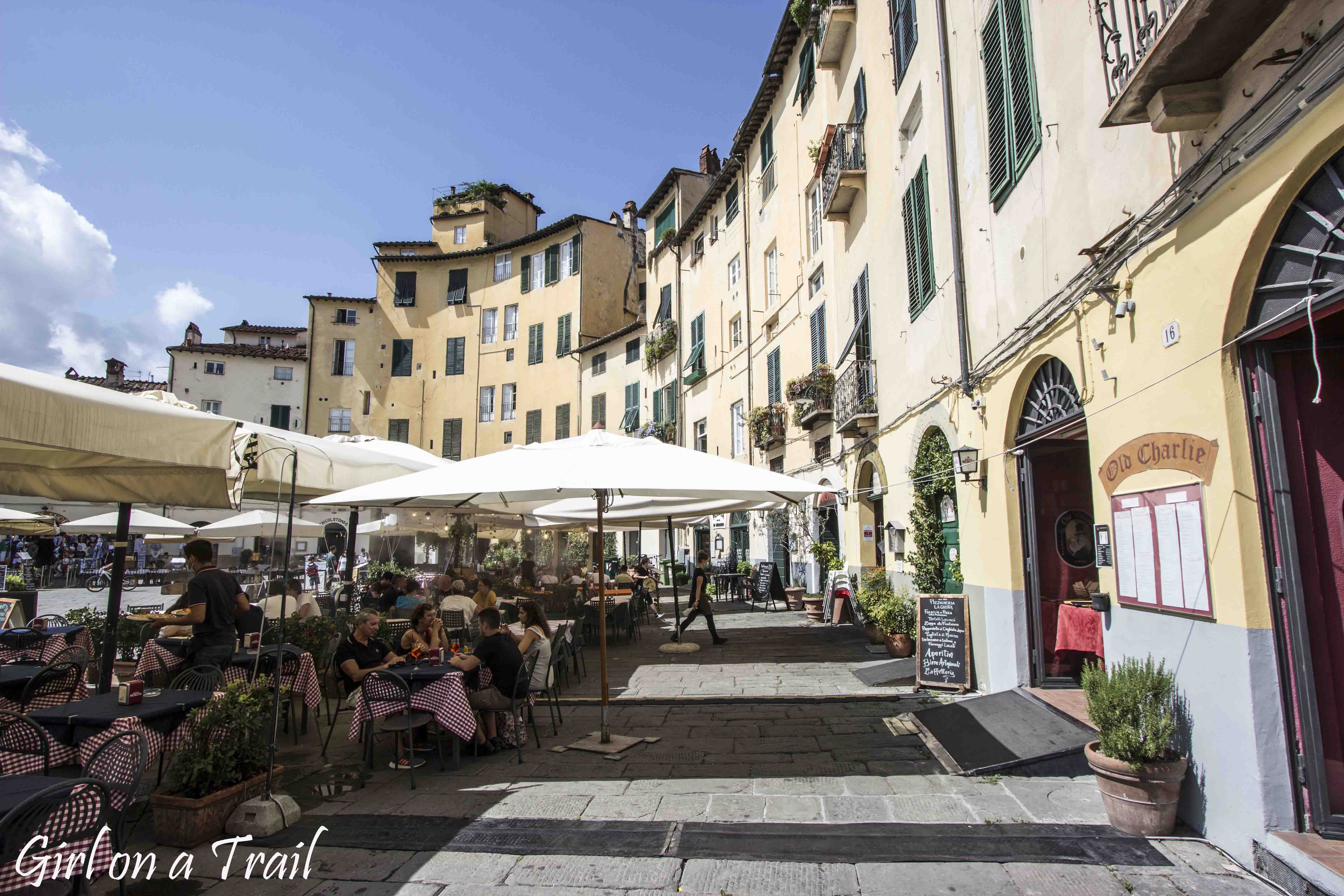 Lucca is an ideal place for a day trip, in addition to interesting history and surprising spots, it also has a specific vibe of Italian towns. Narrow, cobbled streets, pastel buildings, laundry hung up on the city's main square, and a slow, relaxed lifestyle are some of the many reasons why you should visit it.