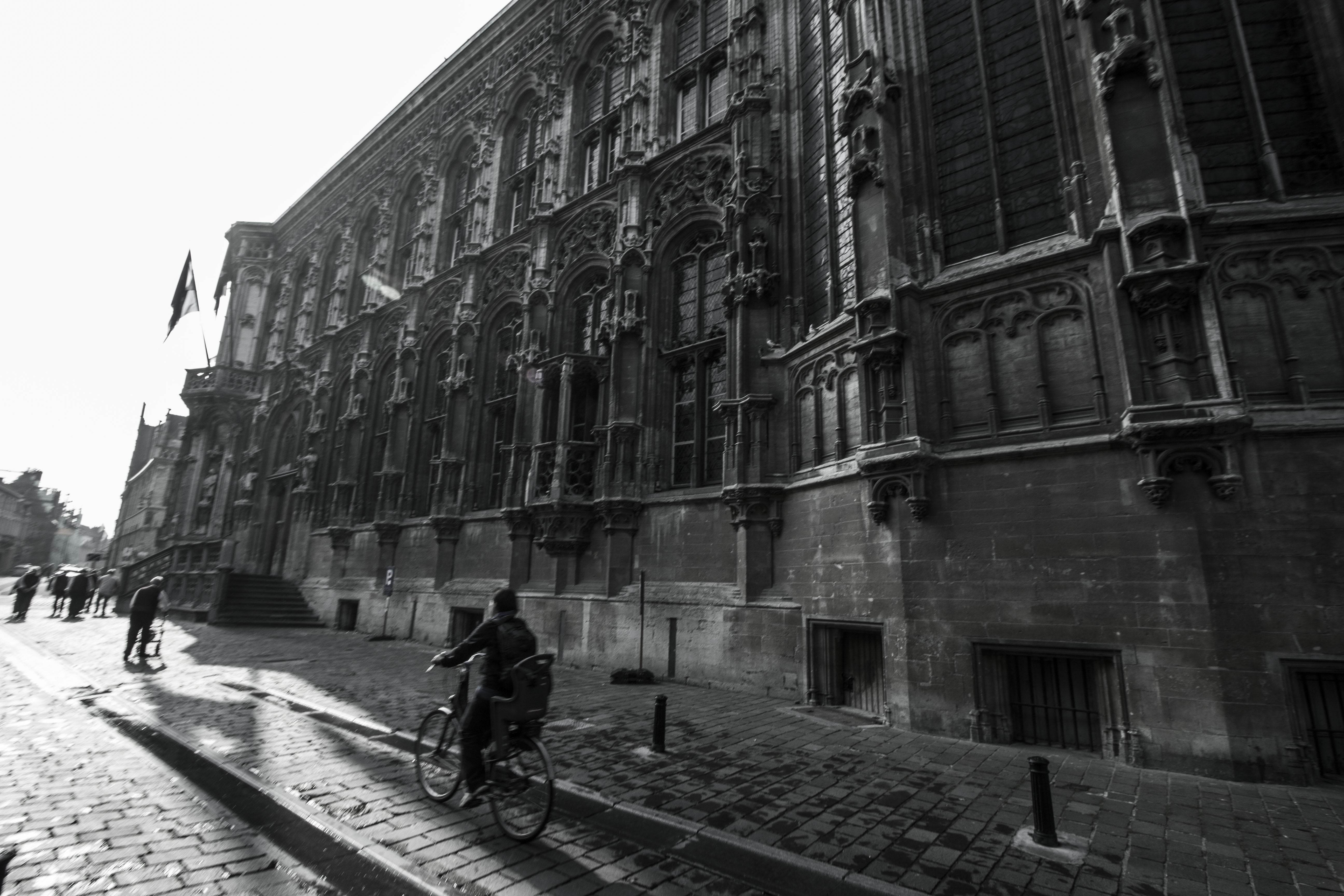 Beautiful Belgian "Venice" in the shade of Bruges
We visited Ghent on the way from Antwerp to Bruges. Once again, reality proved us that it's worth relying on gut instinct and going off the beaten track. Unfortunately Ghent is in the shade of touristic Bruges, but in our humble opinion its architecture and monuments are beautiful as well. What is more, the atmosphere of the typical Belgian city which stuck in a time warp , makes Ghent unique.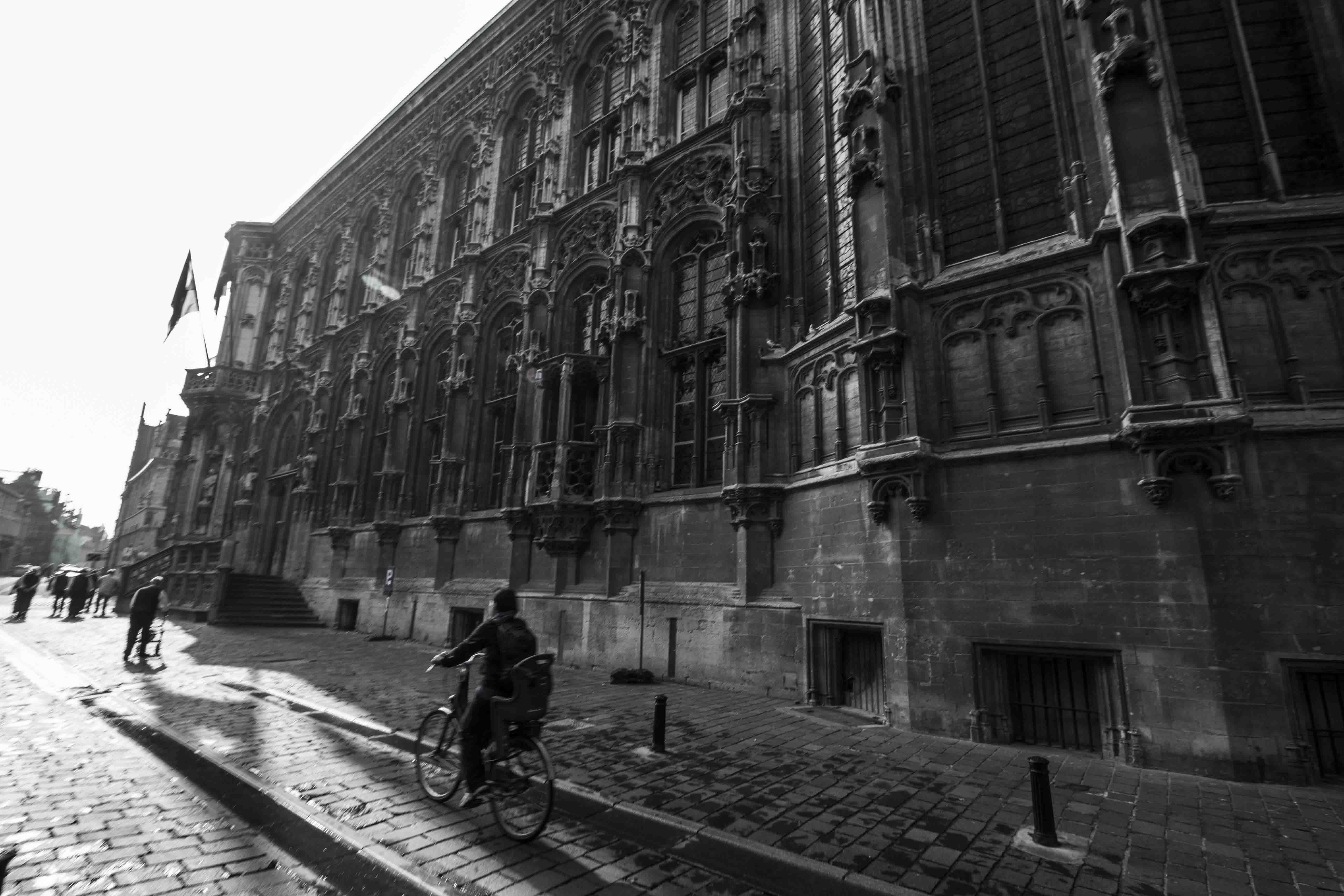 Everything the best in Europe you can find here! Beautifully cobbled lanes, surrounded by decorated townhouses, picturesque canals or castles which hide interesting history. Picture – perfect canals resemble those from Amsterdam or Venice, on the other hand sacral architecture connotes Paris. We started our trip from Vrijdagmarkt – popular flea market. There you can find a wide range of antiques, clothes, postcards and books. It's definitely the place for bric-a-brac lovers.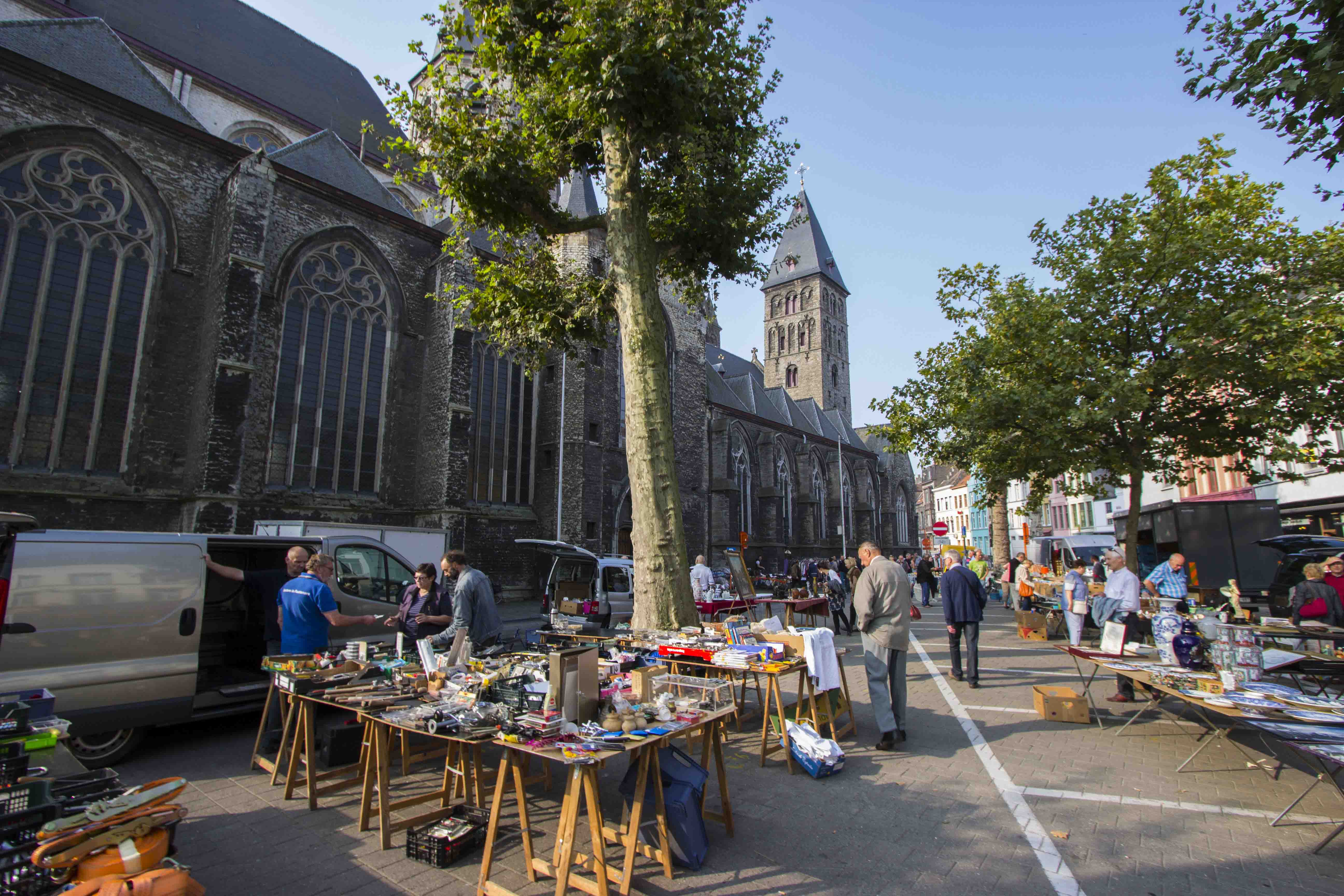 Close to the Vrijdagmarkt is 95-m high Old Town Tower (called Belfry or Belfort). It's the symbol of autonomy and wealth of the city. It was used for warning purposes. Now it's one of 56 such buildings located in Belgium and France and listed in UNESCO World Heritage Sites.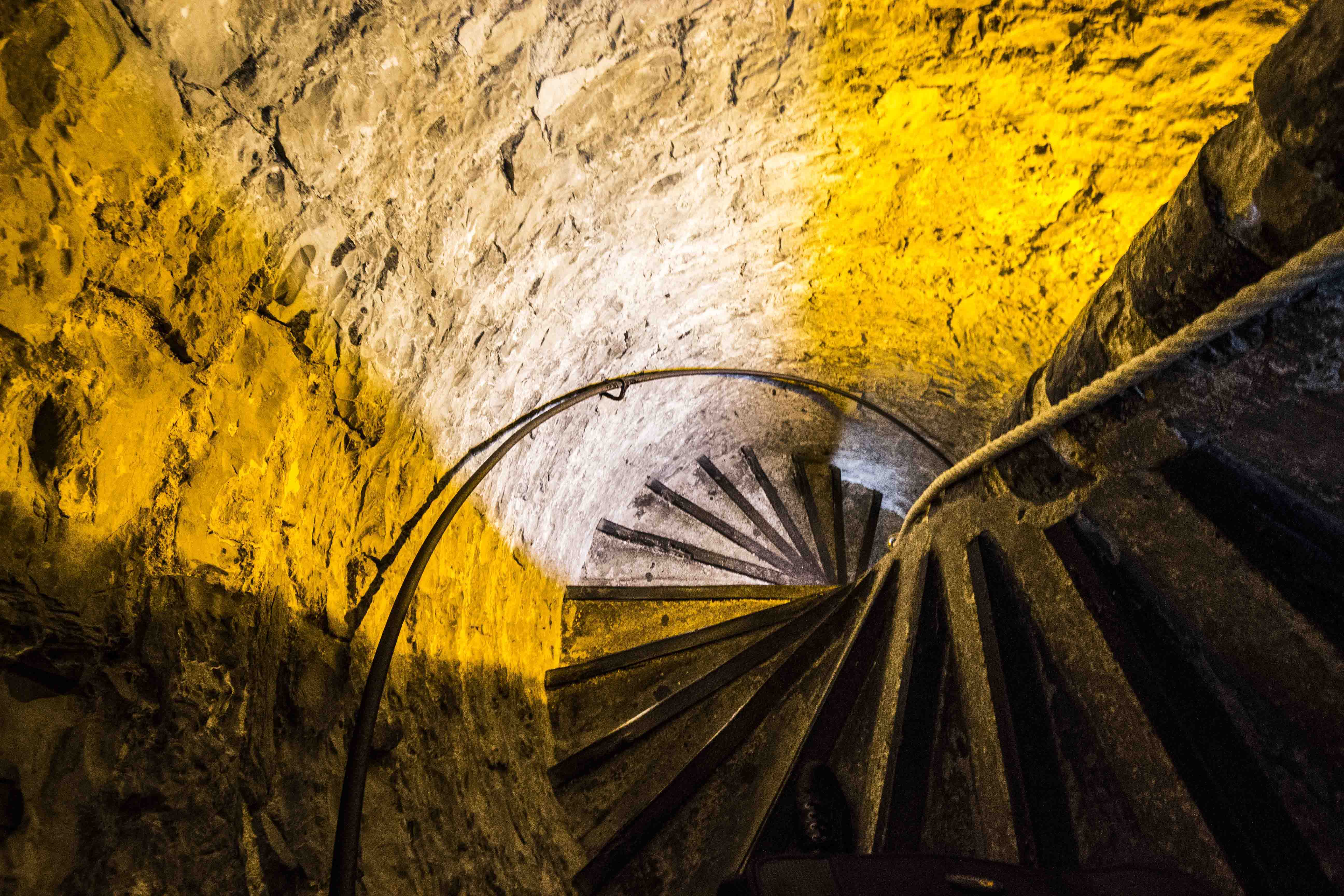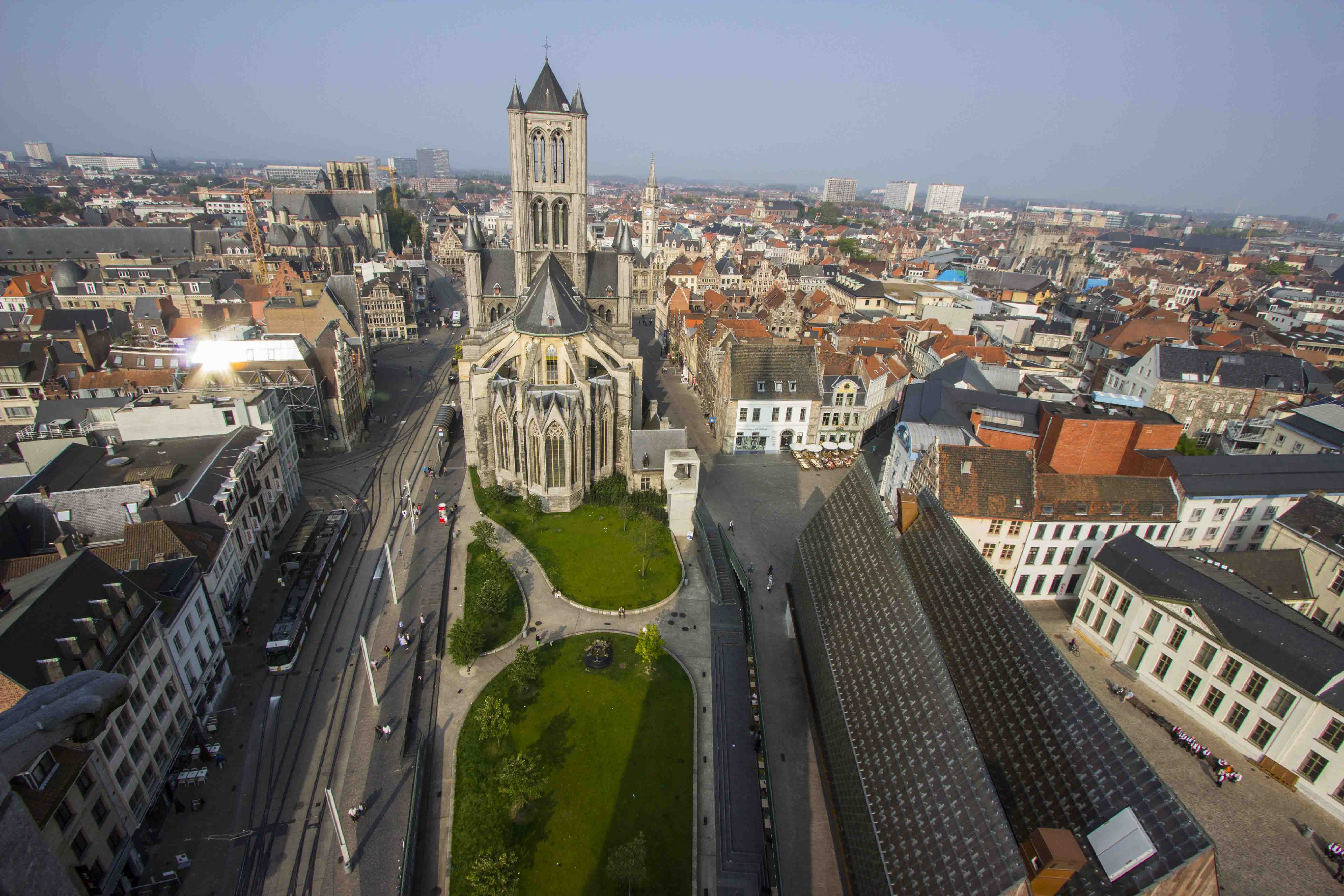 From the top of this tower, there's a beautiful view of medieval Ghent and two nearby churches: St. Nicolas' and St. Bavo's.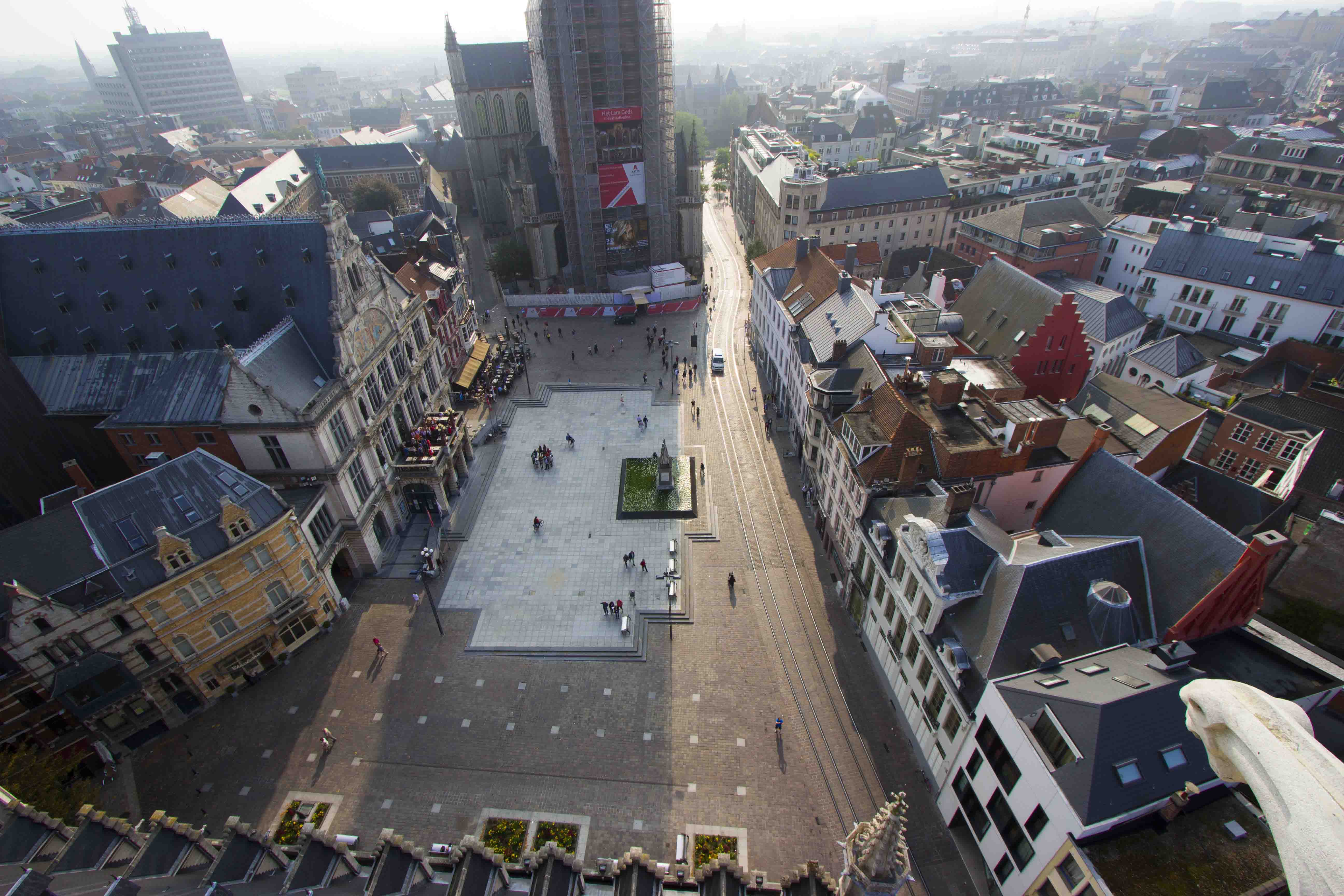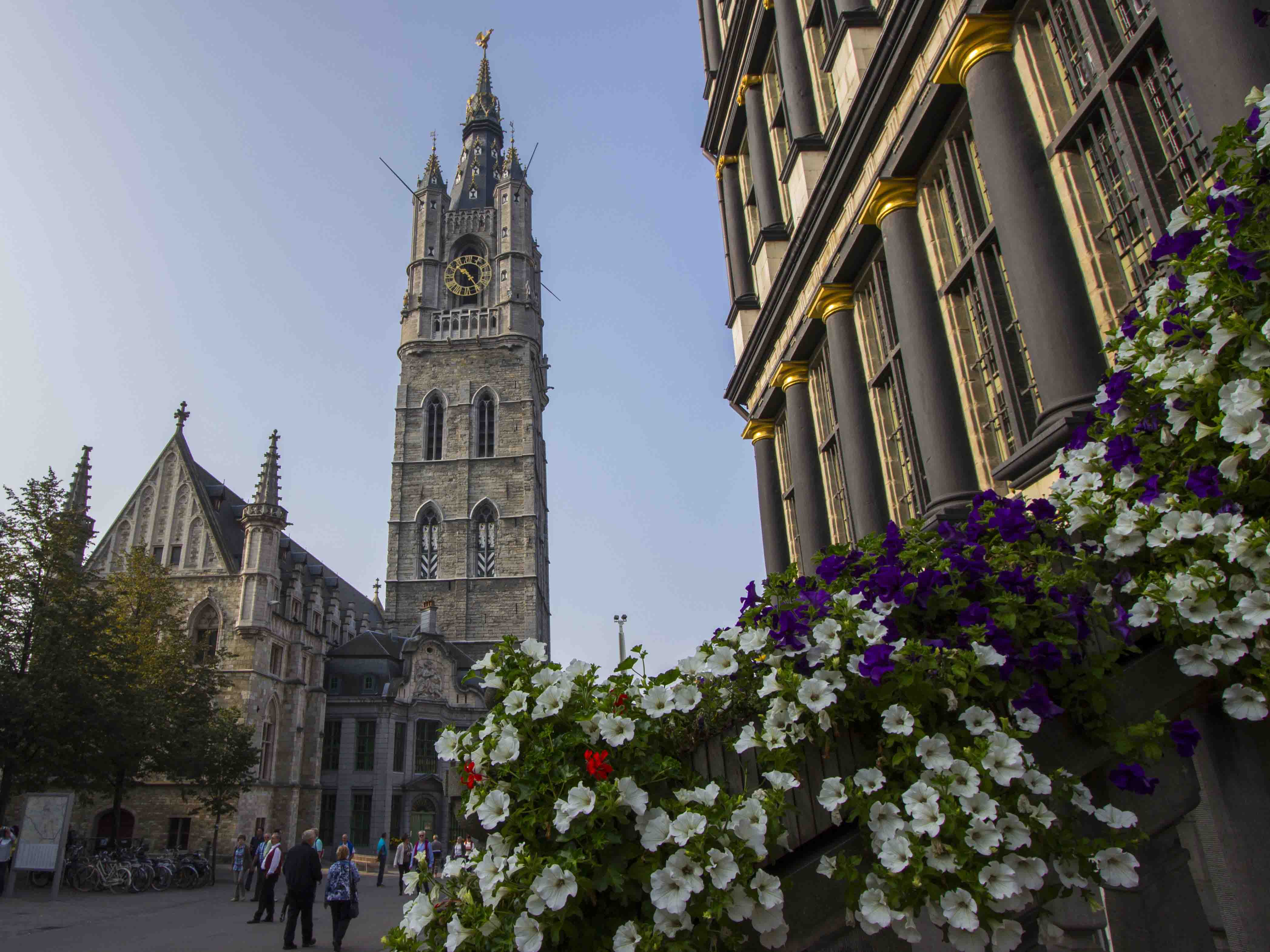 The Town Hall also consists of two other buildings: Lakenhal clothes halls and Mammelokker, which in translation means nursing breast. Obviously this name is not only connected with admiration for women's attributes. It's derived from Roman legend about Simon who was condemned to death by famishment. He was salvaged by his daughter but the rest you can add by yourselves. Above the entrance there's a relief referring to this legend.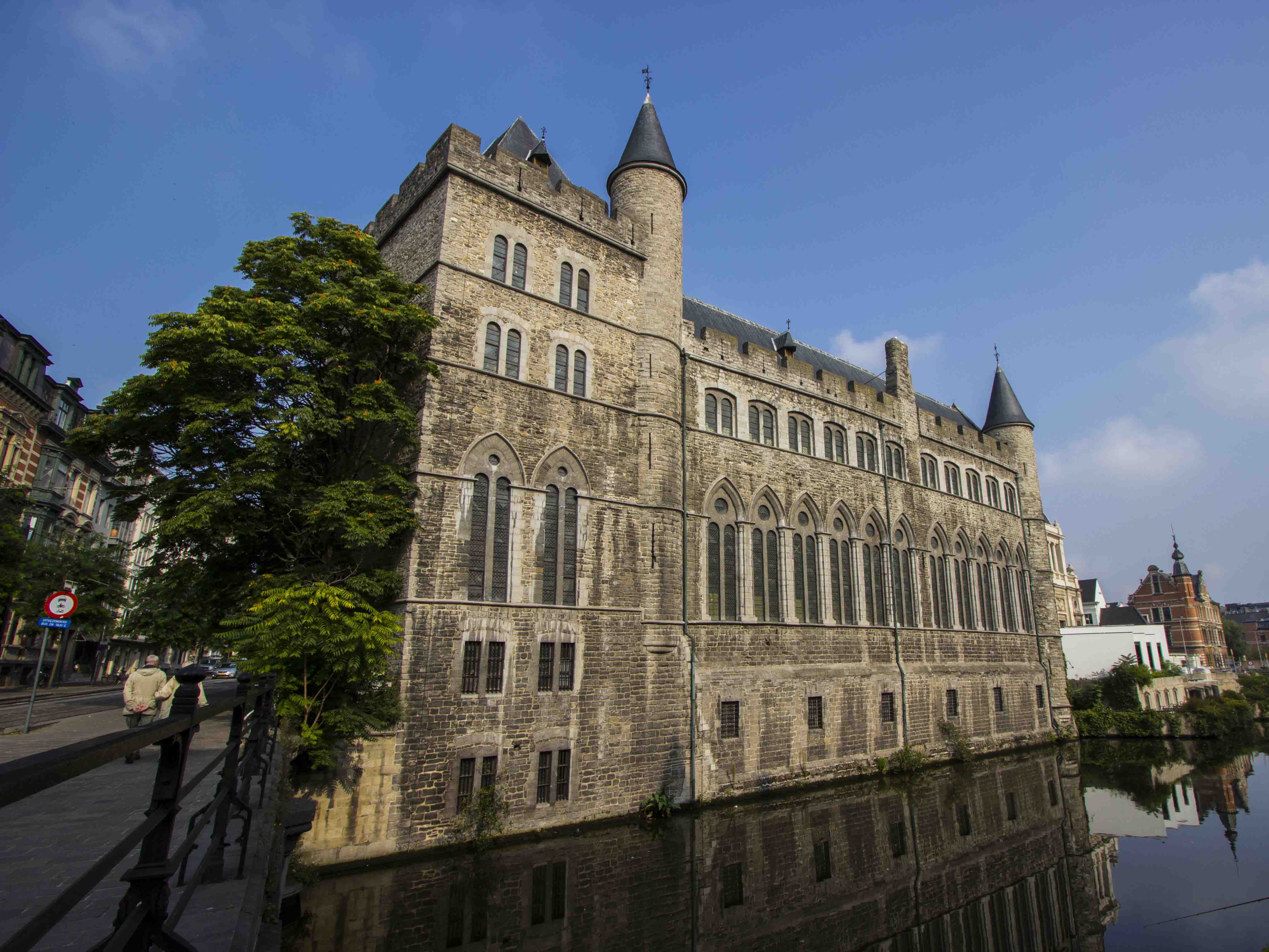 Just behind the St. Bavo's Cathedral we can see a castle ominously called The Gerard Devil's (Geraard Duivelsteen). Some of its functions were indeed a devil's invention. There was a school, prison or psychiatric hospital. There was also an orphanage, seminary and fire service.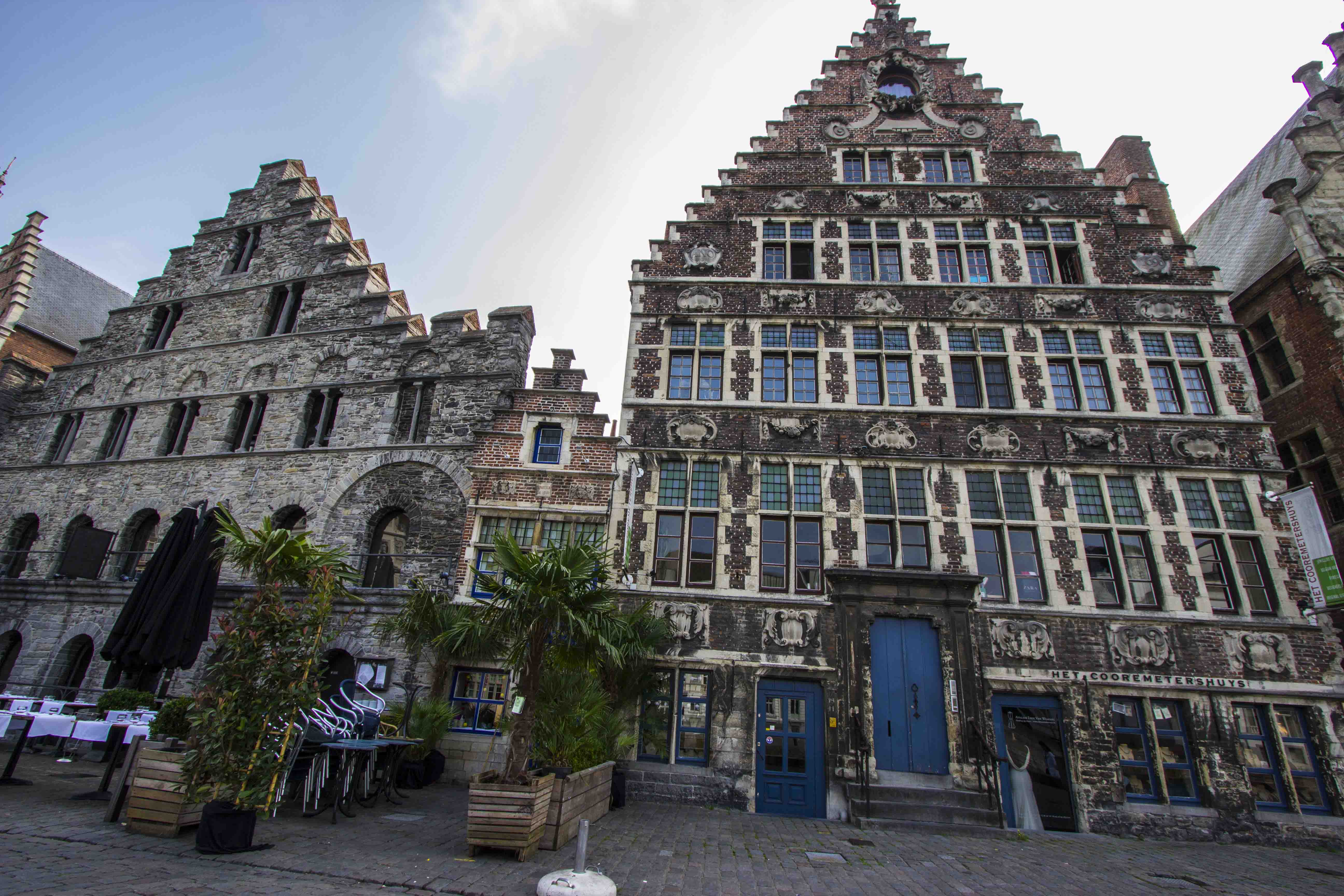 In the heart of the city, on the Lys river are placed beautiful lanes: Graslei and Korenlei which with St. Michael's bridge are the most picturesque and touristic part of the city.
We were also impressed by intimidating Gravensteen Castle. In former times there were: residence of Flanders earls, mint, spinning mill and tribunal of justice which in fact was a place of atrocious tortures.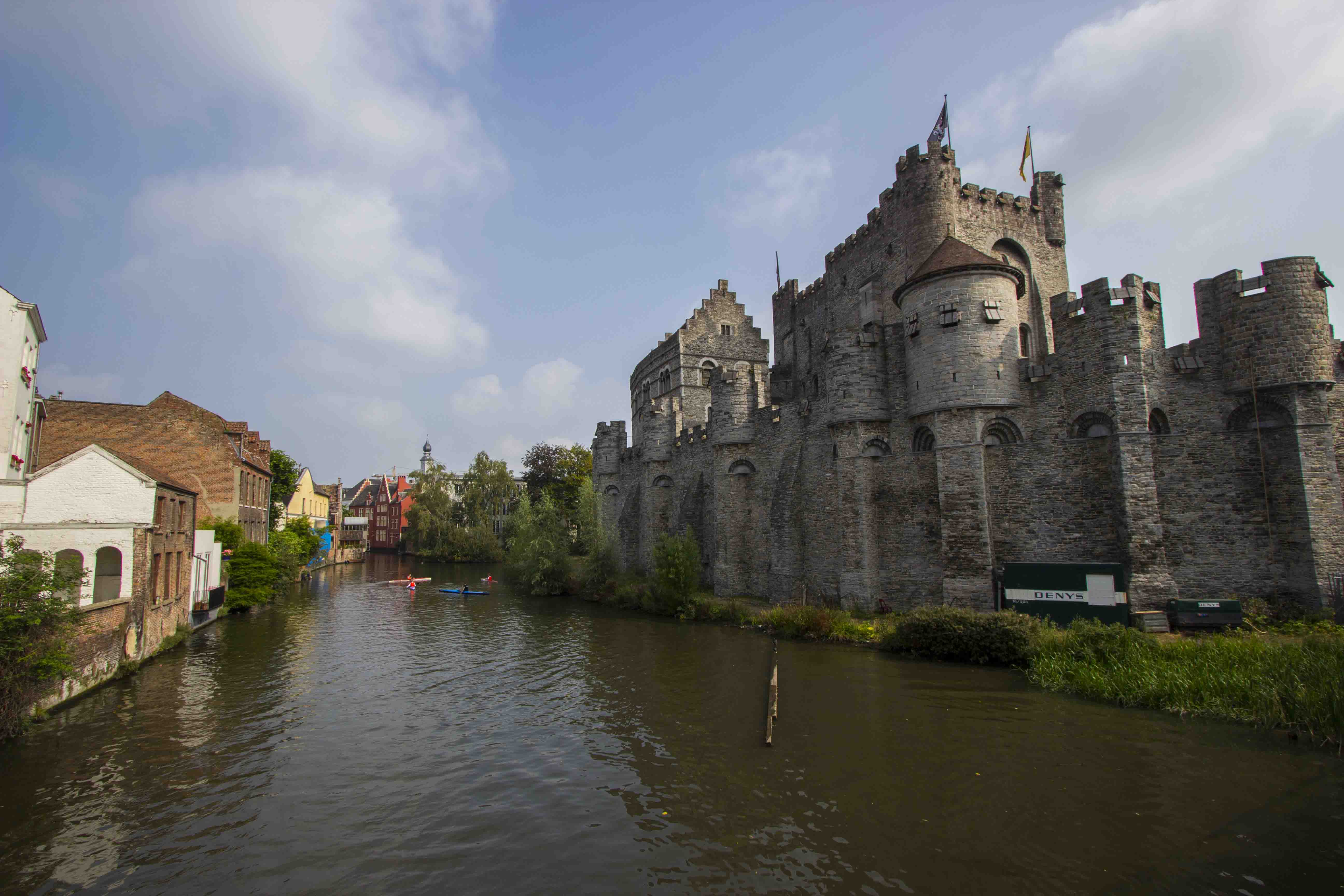 It's worth visiting ravishing, medieval district – Petershol. To my mind it presents so called Venetian paradox. Although its central location there are no tourists.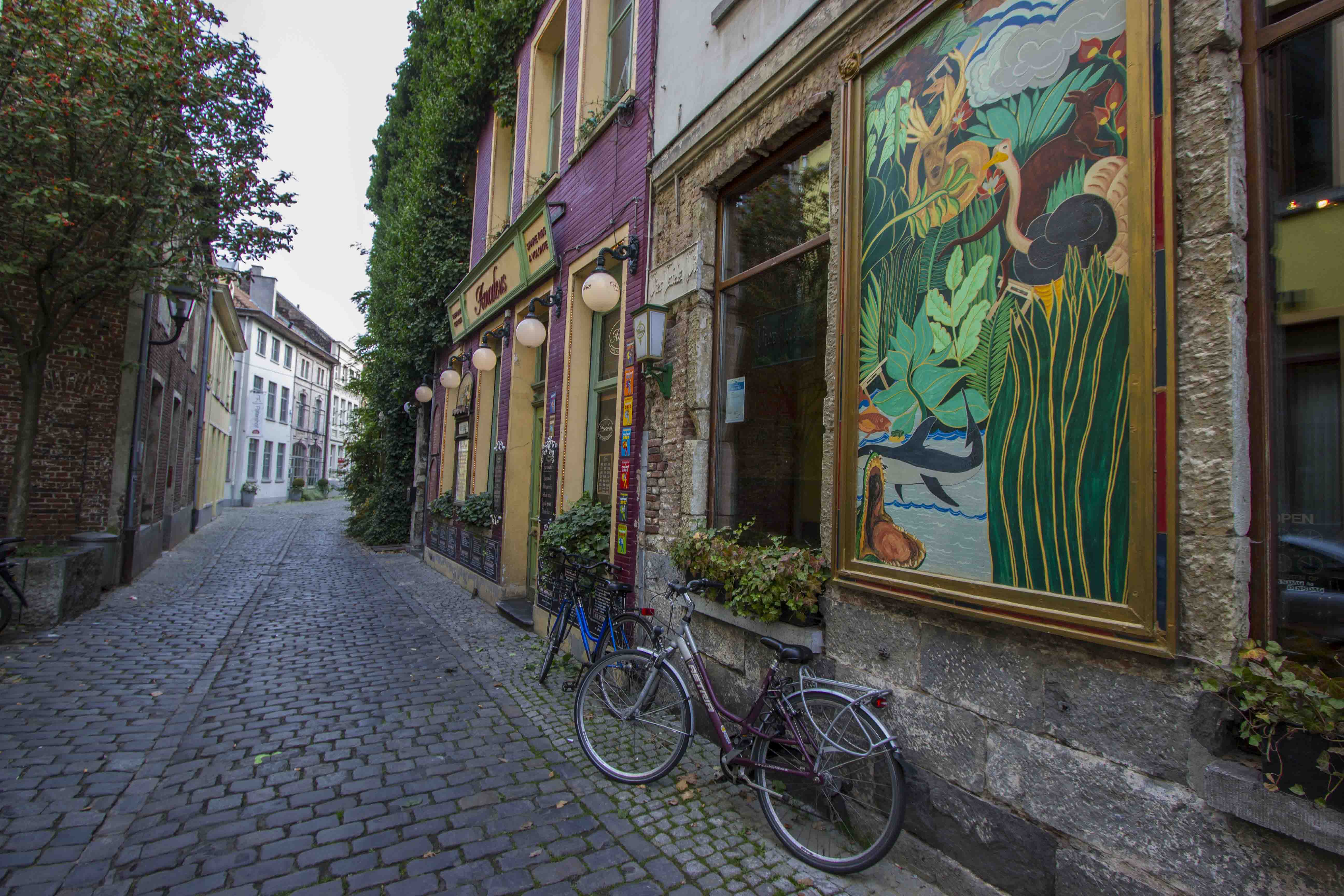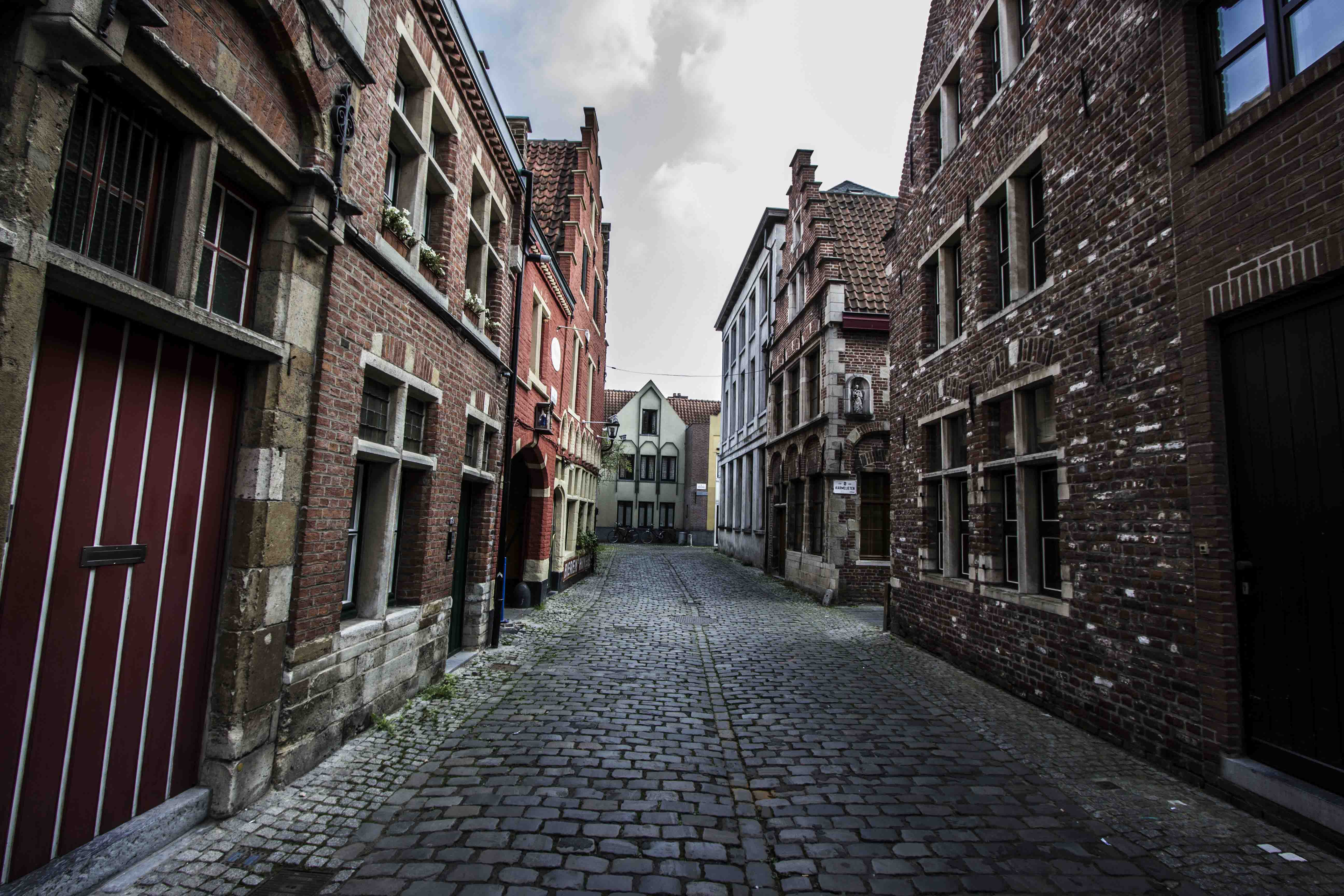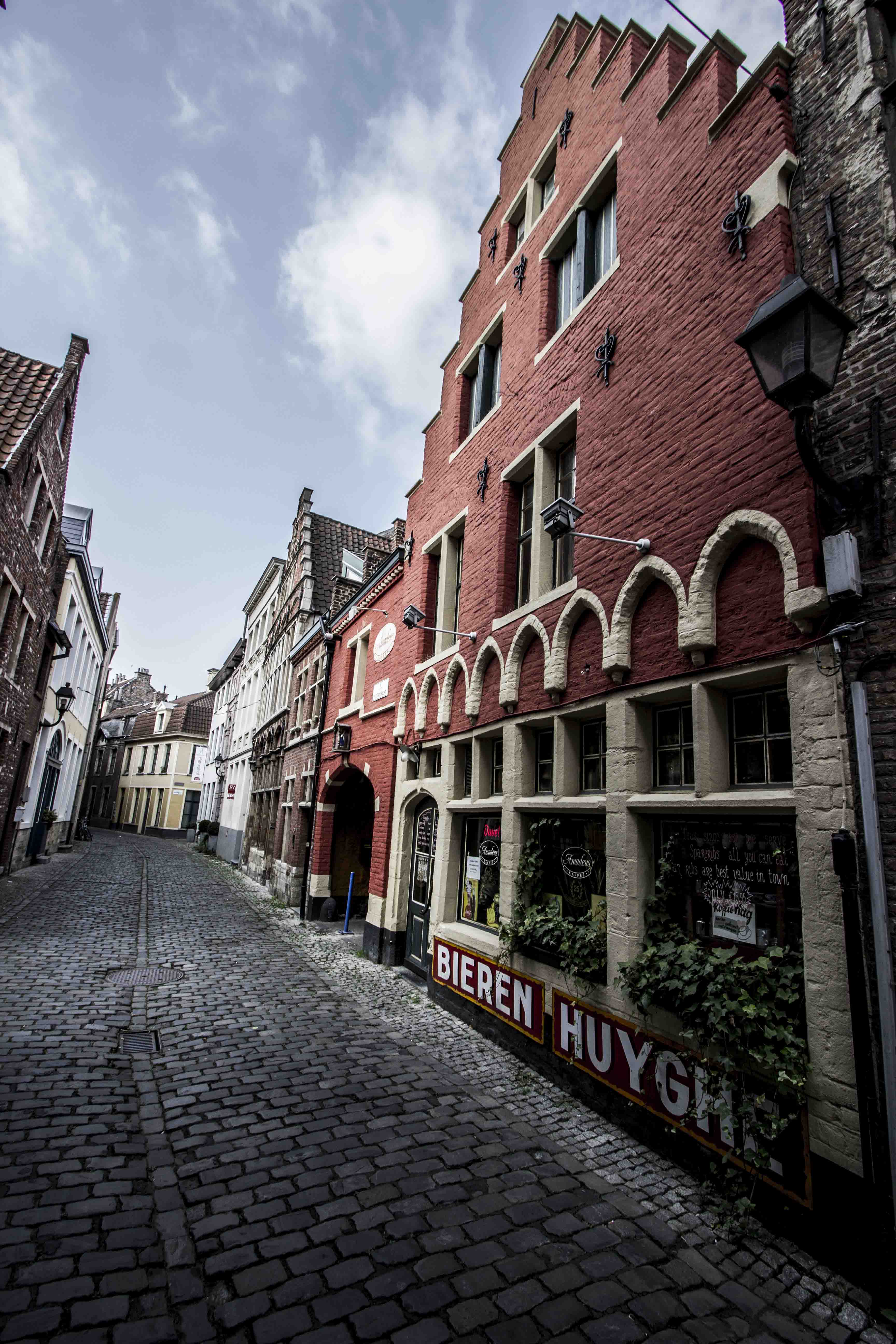 Ghent is also a place for graffiti lovers where on Werregarenstraat street, they can find their paradise.