Bangkok – floating market
Every time when I prepare a trip I try to find a local market because in my opinion nothing else reflects as accurately social life and people's behavior as it. Certainly the most interesting bazaars are in Asia and Arabian countries.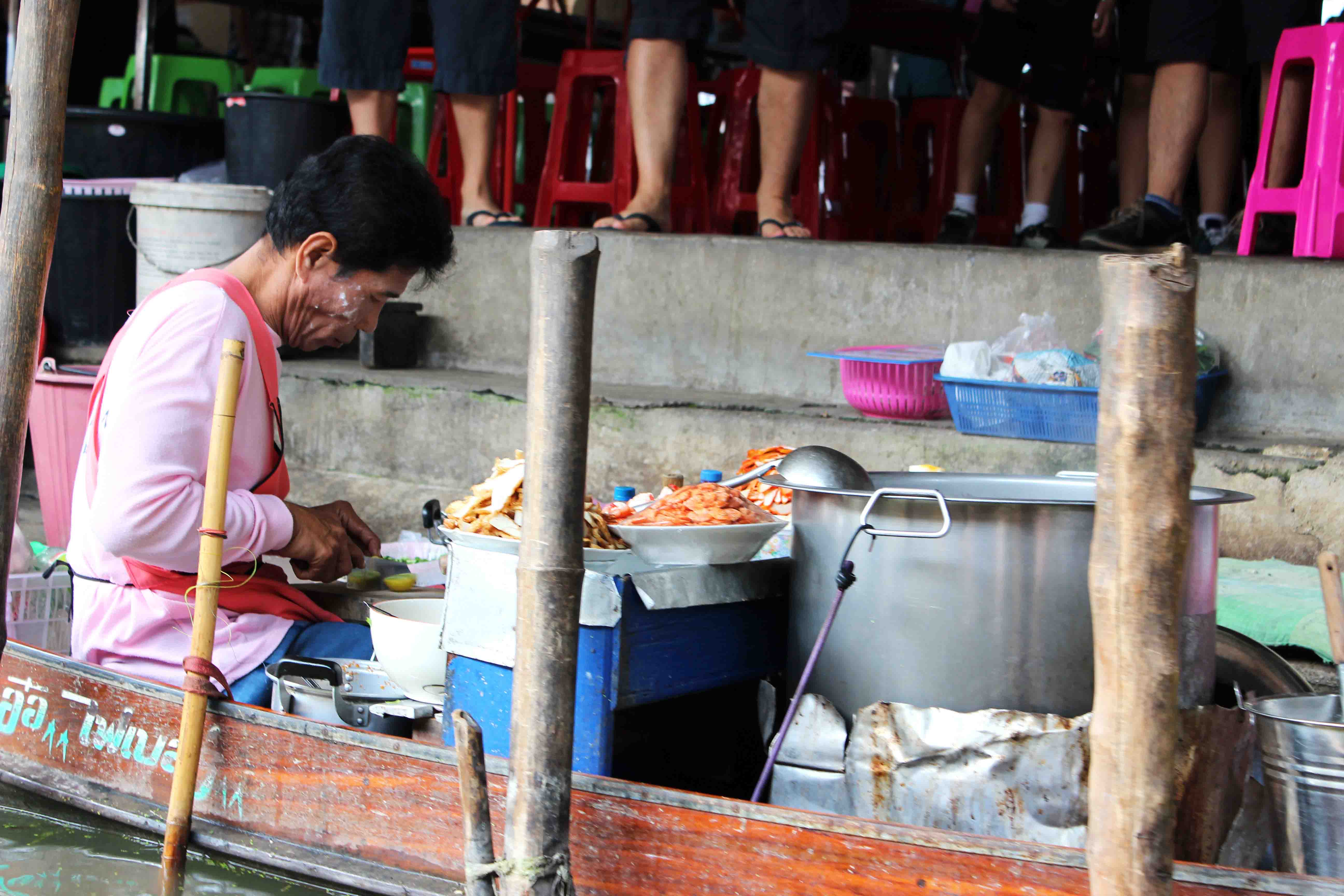 Besides a wide range of exotic products sold there, we could feel that unique, local atmosphere. I heard a lot of bad opinions about sellers importunity, especially in Arabian countries. Indeed some people can be really exhausted after a trip in such a place. But then again it's really well worth trying to put aside our prejudice and open to this new cultural experience. It's an ideal occasion to get knowledge about local people's life and views and haggling can give us a lot of fun.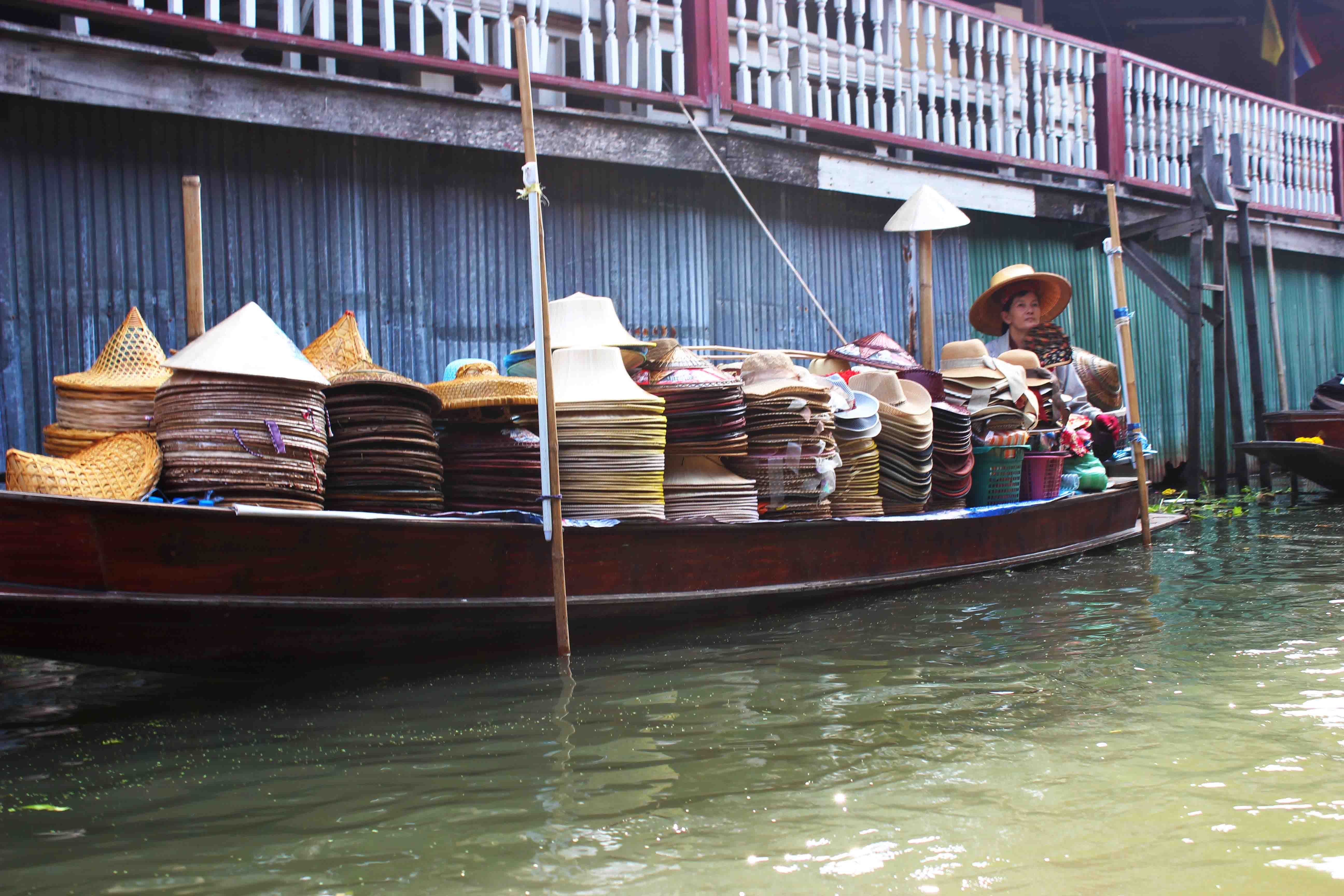 If somebody doesn't like tawdriness, Bangkok can be really disappointing because in fact this city is one big market place.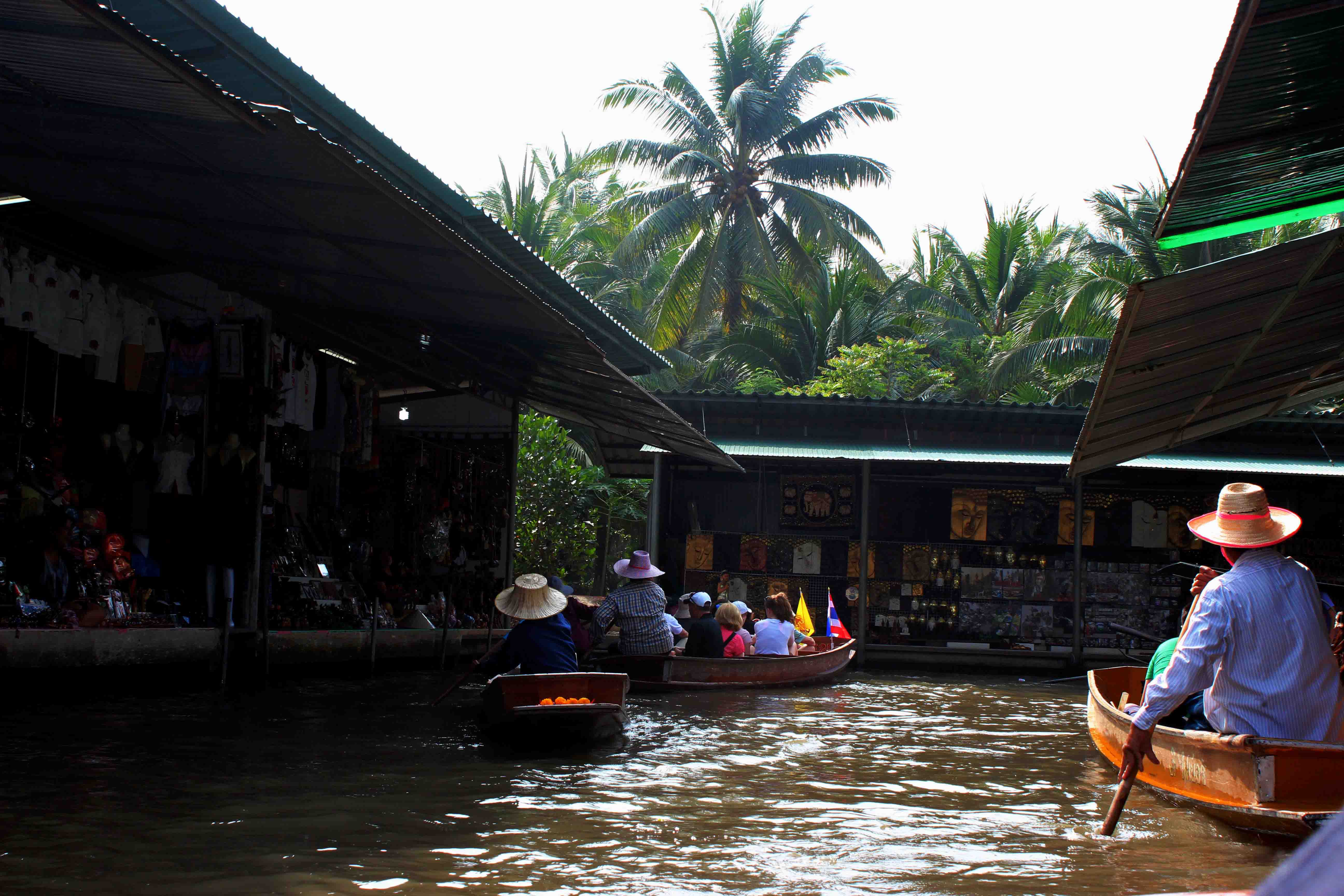 Among a lot of markets which we visited during our trip, the most impressive was Damnoen Saduak, located about 100 km form Bangkok.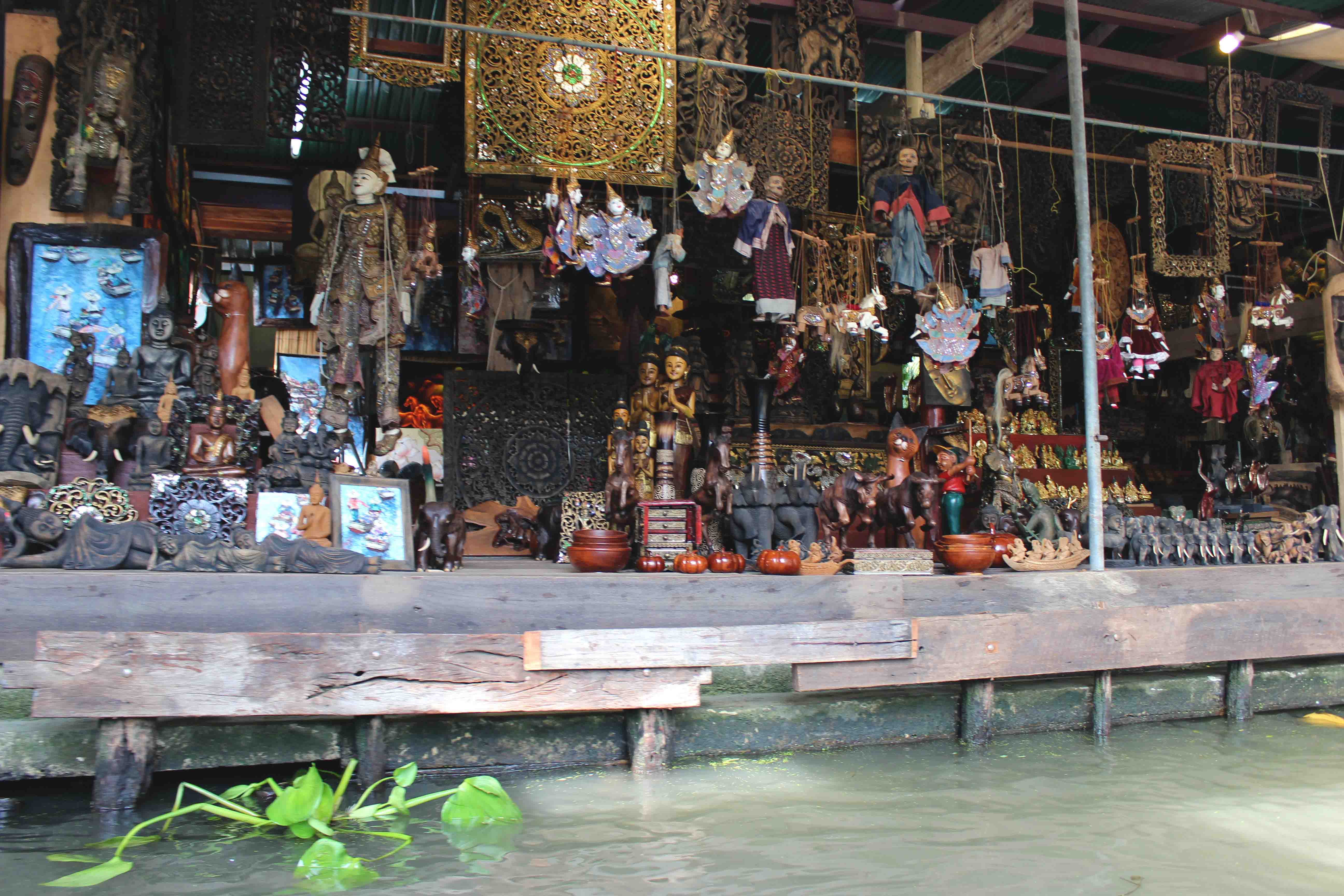 It's located along 32km canal, which was built during King Rama IV reign, in order to ease river transport among surrounding villages.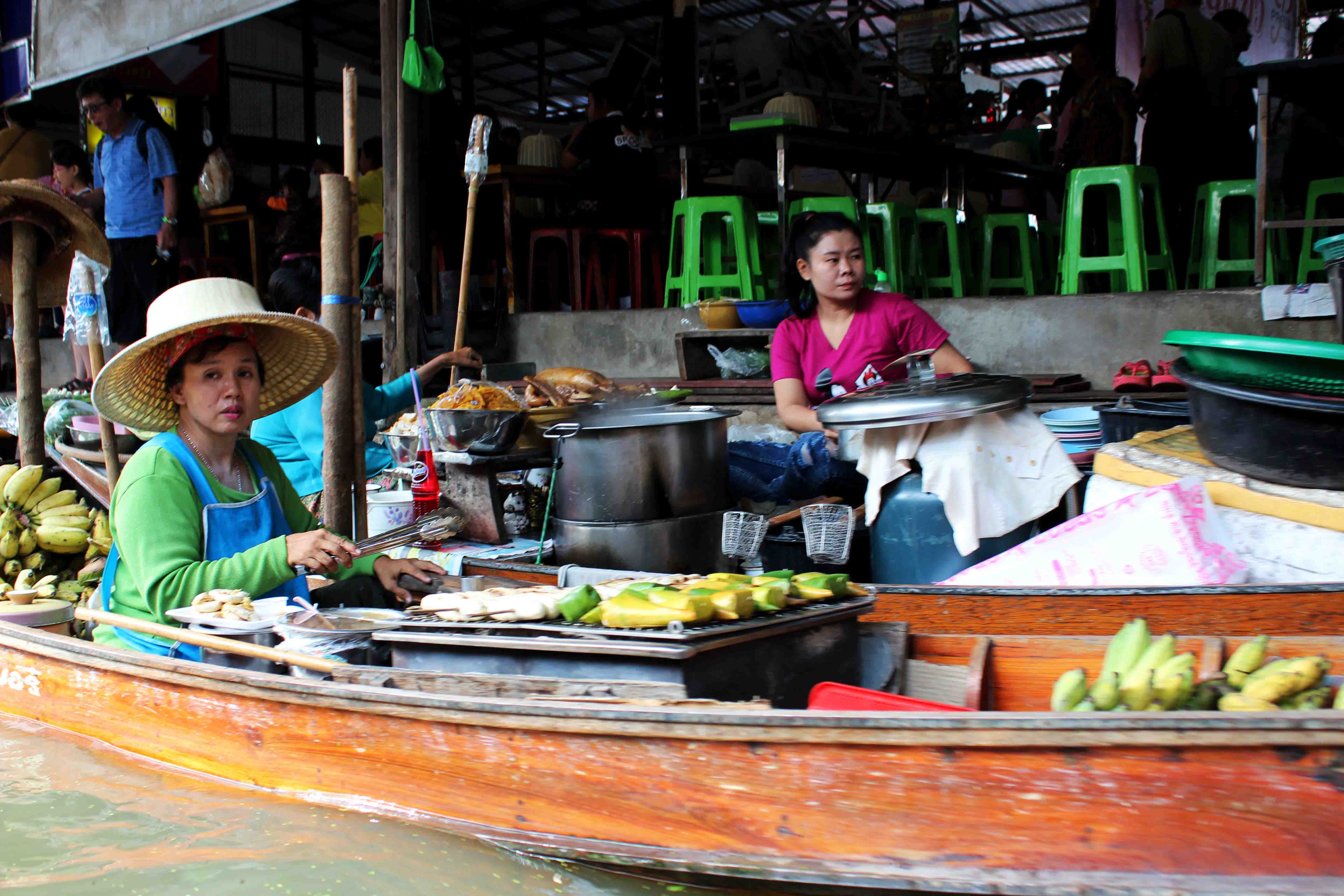 Damnoen Saudak is a relic of old Bangkok, which once consisted of a wide canal network. Getting on to a traditional Thai boat, we can imagine how life in this old "Venice of the East" looked.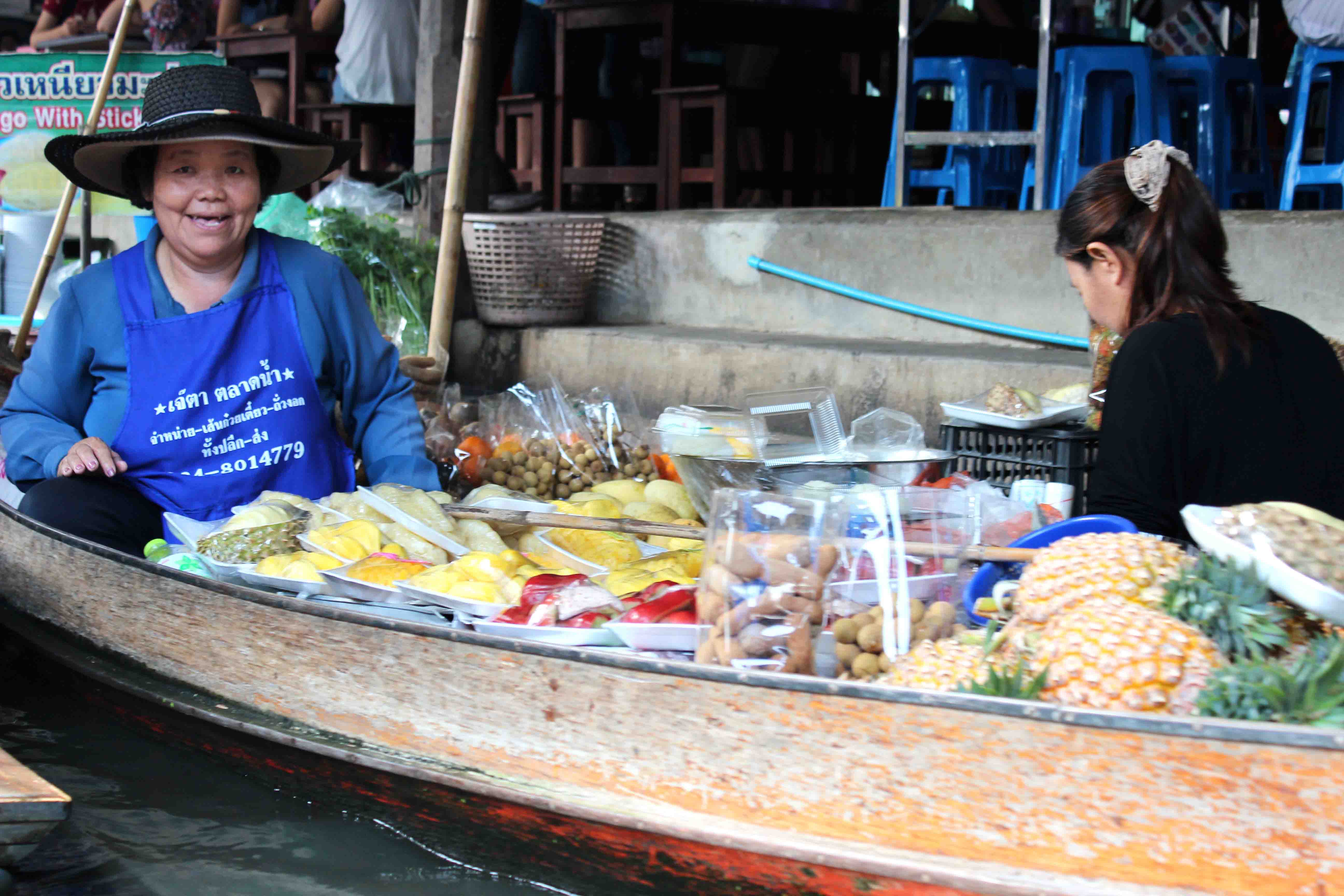 Here you can find a countless amount of exotic fruit, and wide range of souvenirs such as: hats, T-shirts, bags and every possible "traditional" handcraft labeled "made in China".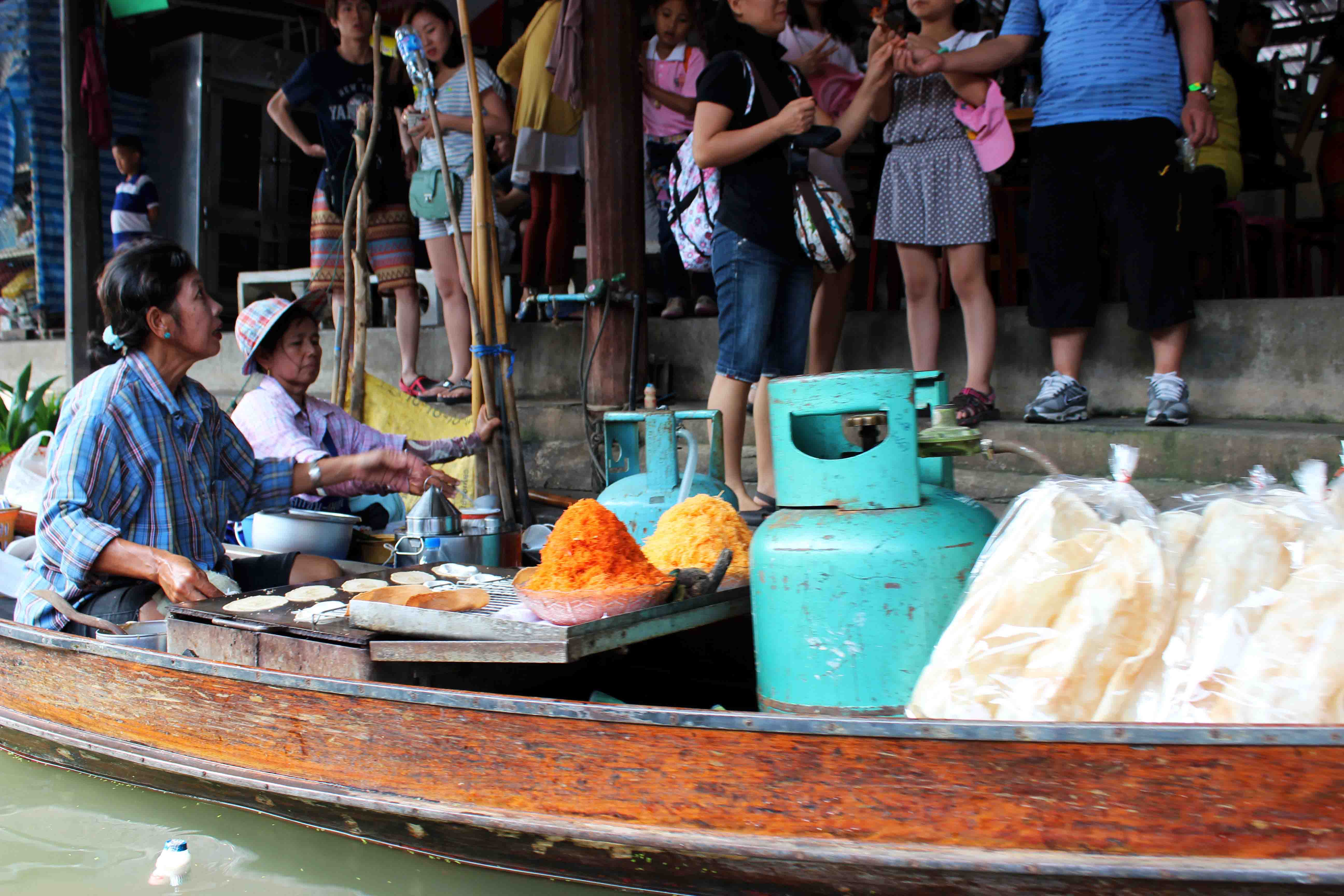 The most impressive for us was the Thai invention. We were really surprised by the view of these people preparing traditional Thai dishes on these teeny boats. Someone would like to eat Pad Thai? No problem, lady in a straw hat from neighboring boat, will instantly fry rice noodles with chicken, of course for the "special" price. If this cost you an arm and a leg you can always "drown your sorrows" in a fresh made juice, which is passed by another neighbor. In a word everything on Damnoen Saudak is close at hand and your wallet.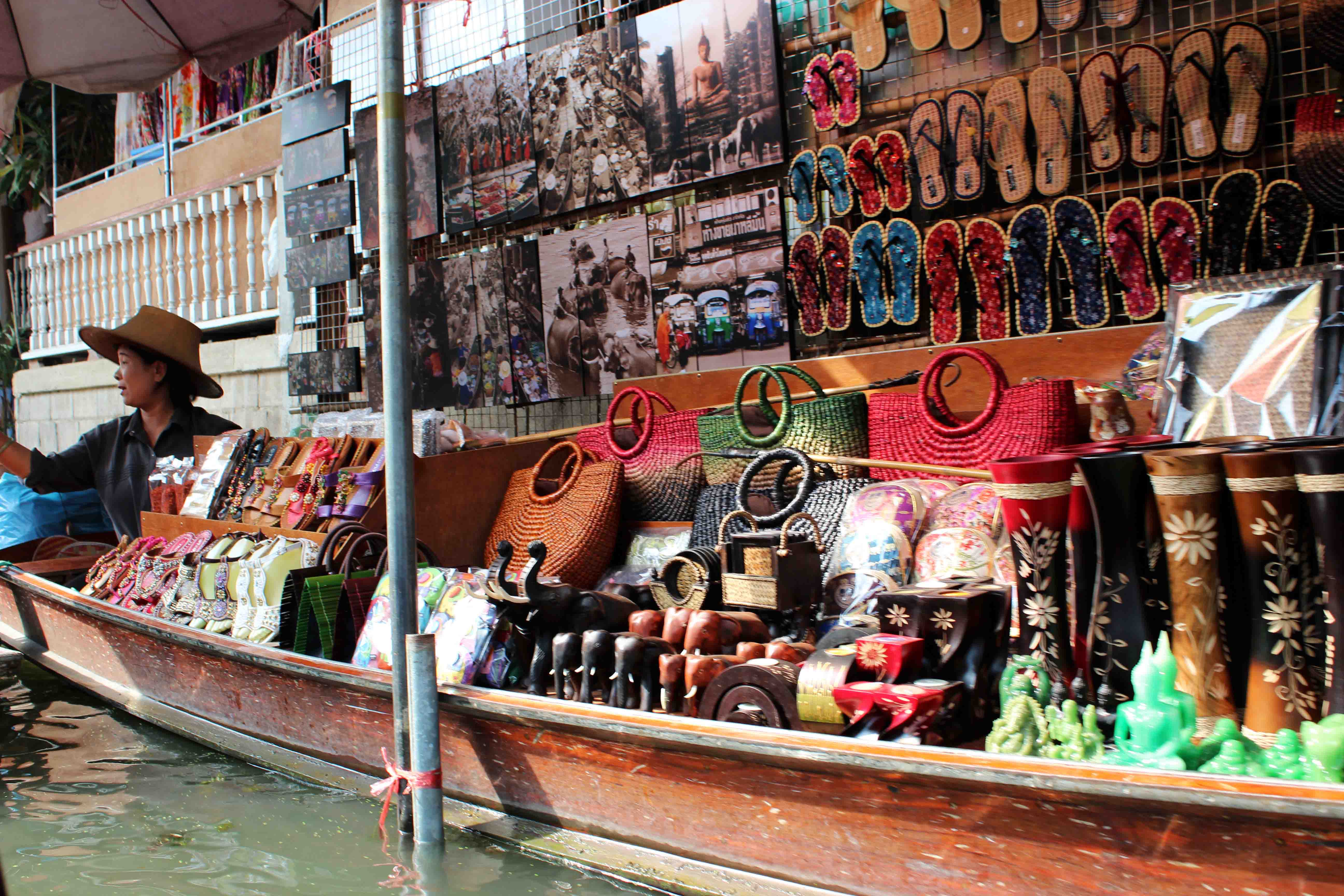 This special atmosphere is created also by nearby floating houses built of teak wood.