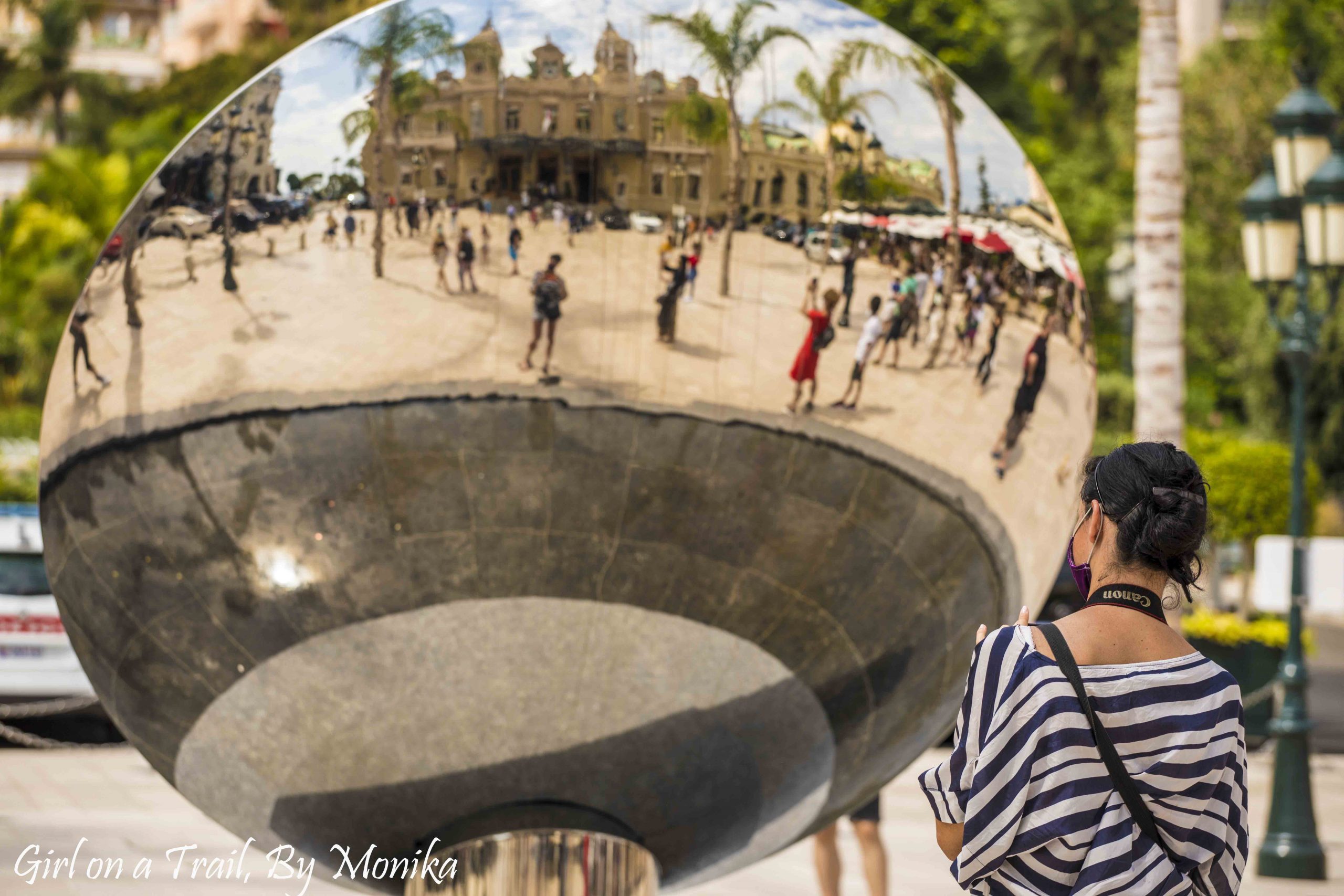 Monaco and conrete houses… Girl on a Trail
The Principality of Monaco is one of the smallest countries in the world. Only there you can find the highest percentage of luxury cars and yachts per square meter. I perceived this place as full of splendour, wealth and it actually turned out to be like that. However, I must admit Monaco surprised me in several ways.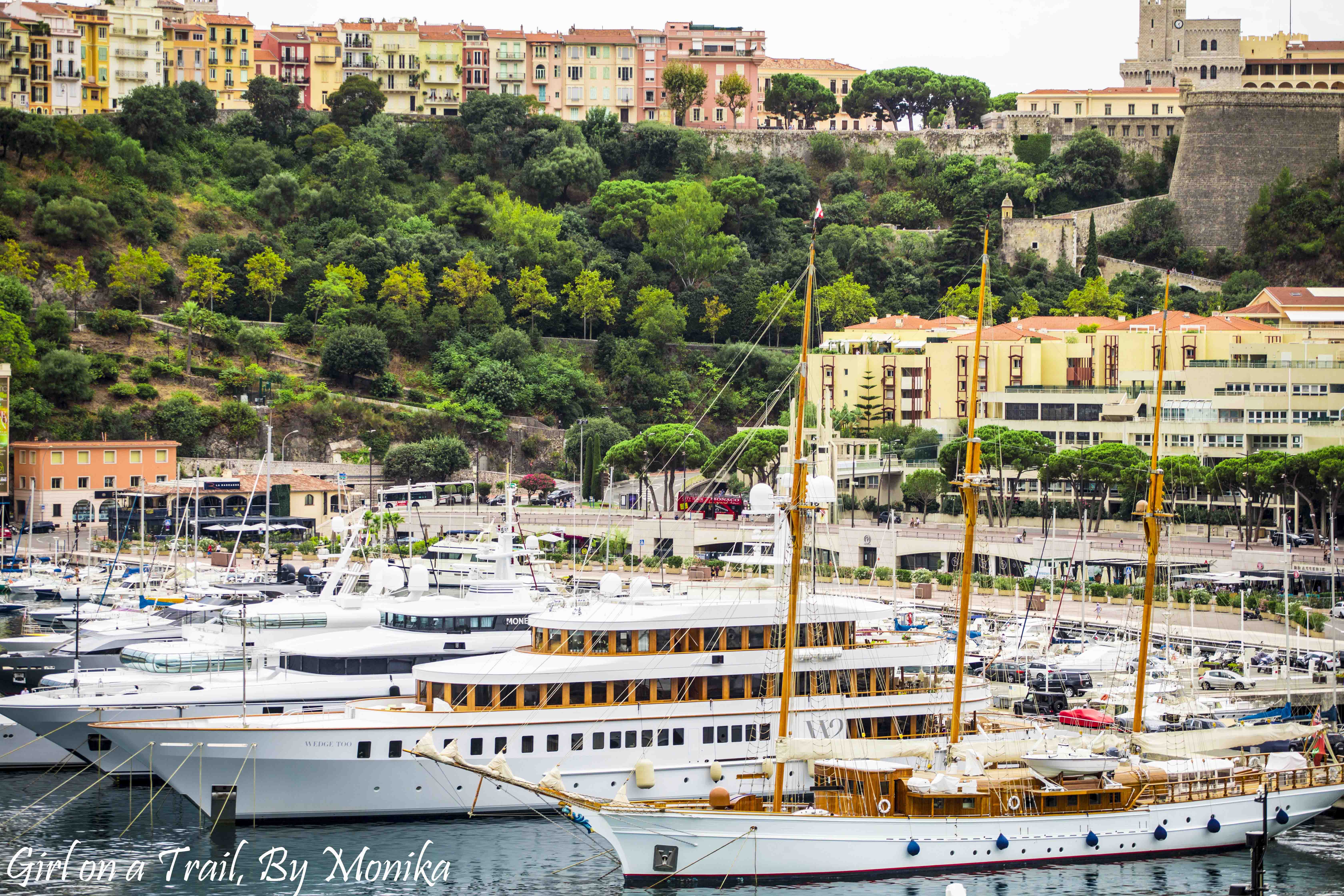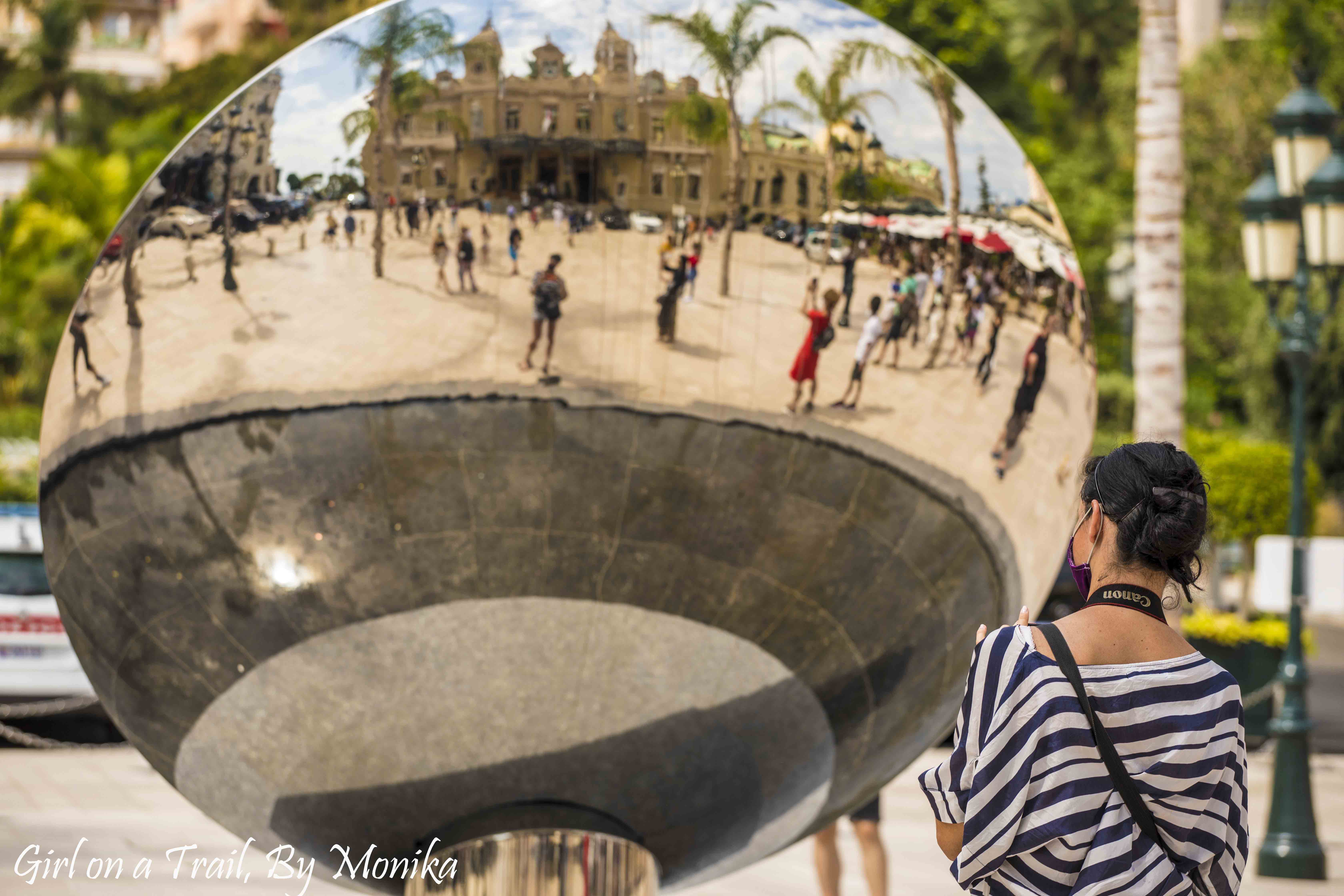 NO TAXES ARE PAID IN CONCRETE HOUSES
Monaco is one of the smallest countries, its surface is 2,02 km2, and at the same time is the most populous place in the world. For comparison, the density of the London population is around 5600 people per square kilometre, meanwhile in Monaco, there are more than 18 500 people per square kilometre. The difference is huge, but all these people need to be accommodated somewhere.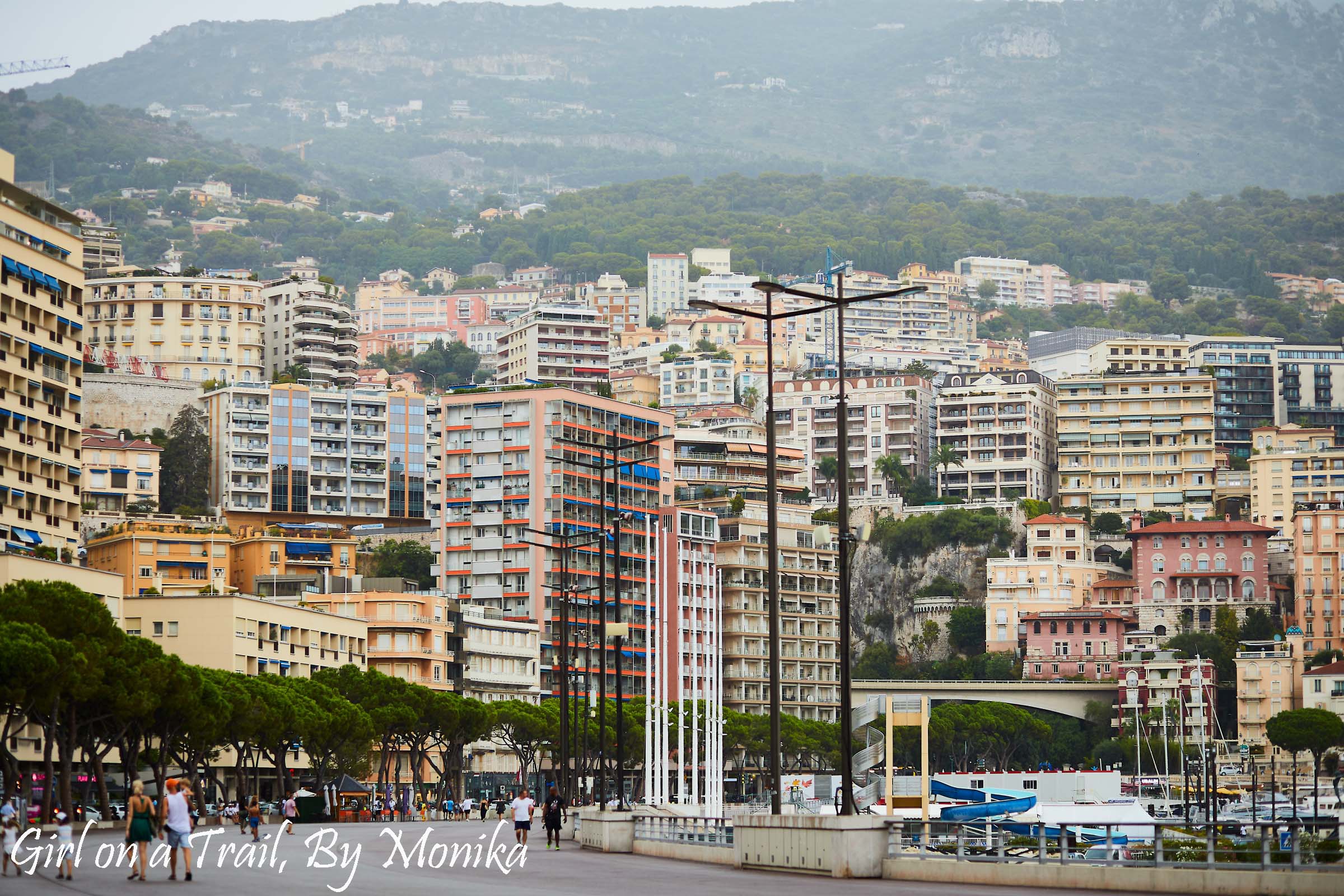 You can see it in the architecture of the city, which by the way, surprised me a bit. I was expecting to see exclusive villas and apartments there, but it turned out that Monaco's is dominated by high, concrete blocks of flats.
Looking at these blocks, it's hard to believe that about 35 in every 100 of Monaco residents are millionaires. Apparently everyone wants to live here, regardless of the conditions. Anyway, there's no surprise, the residents of Monaco don't pay income tax 😉
LUXURY YACHTS, CARS AND LACK OF NAVIGATIONAL SKILLS
To see the real life in Monaco, it's worth visiting Port Hercules located in the La Condamine district. The amount of yachts and boats is impressive. Some are moored in such a way that you can easily see their luxurious interiors. I'd seen many ports with exclusive boats, but this one just knocked me out.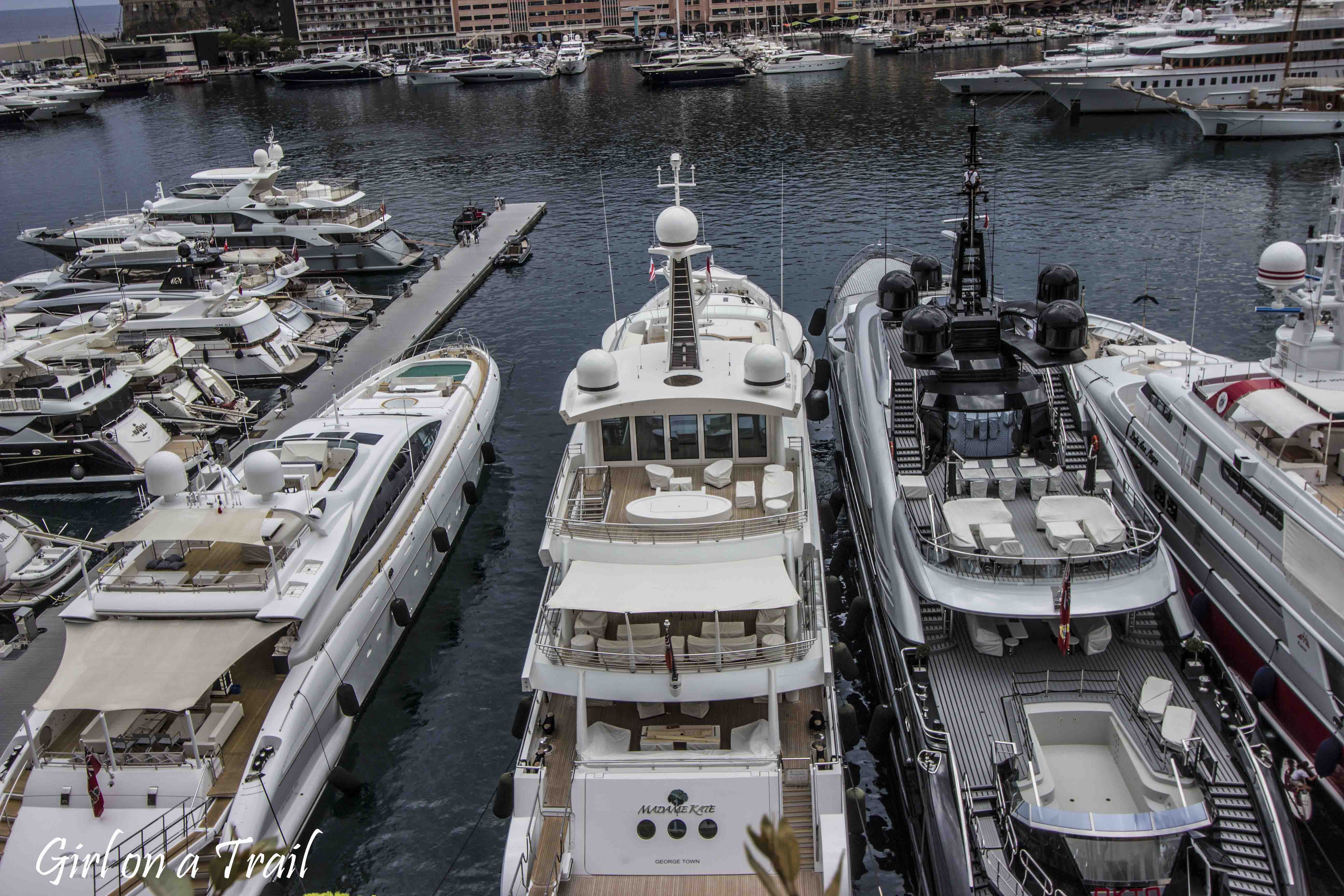 Monaco is small enough to see it whole in even two hours. Only tourists do this on foot, the owners of exclusive boats choose more sophisticated modes of transportation. Luxury cars can be seen here at every turn. However, the most interesting thing, is that these cars are moving at patrol speed, repeatedly go along the main boulevard in Monaco. Maybe wealth doesn't go hand in hand with navigational skills? ?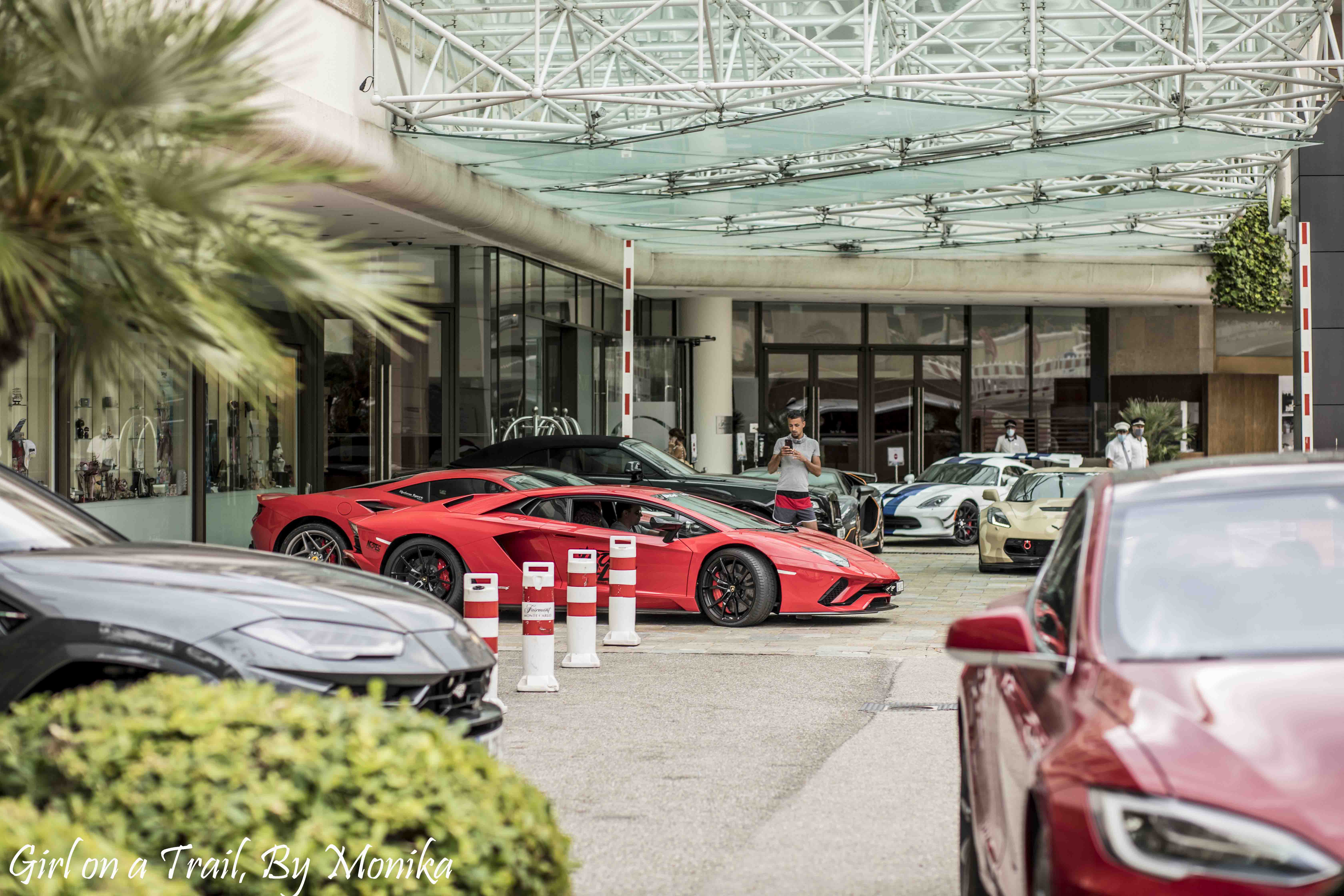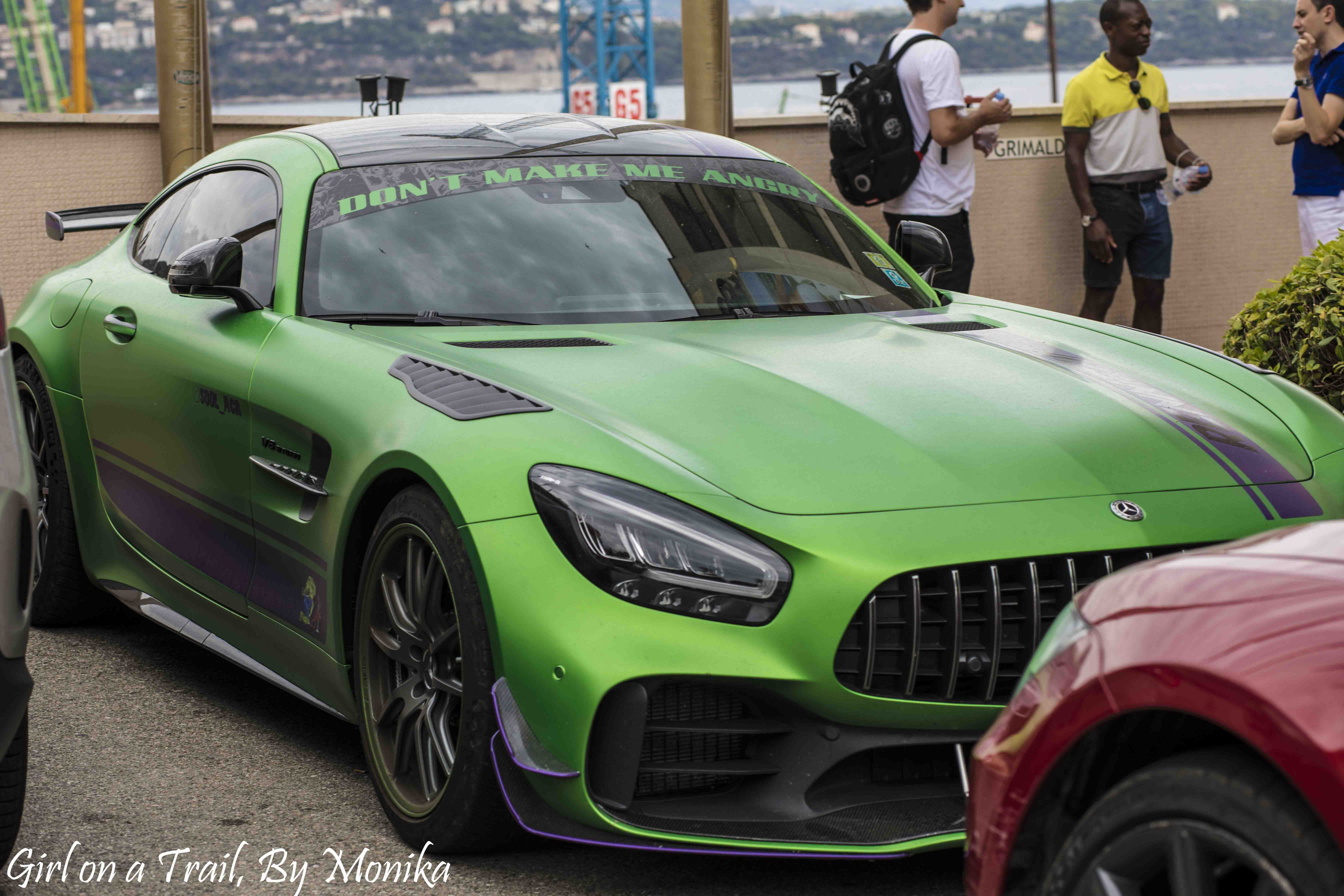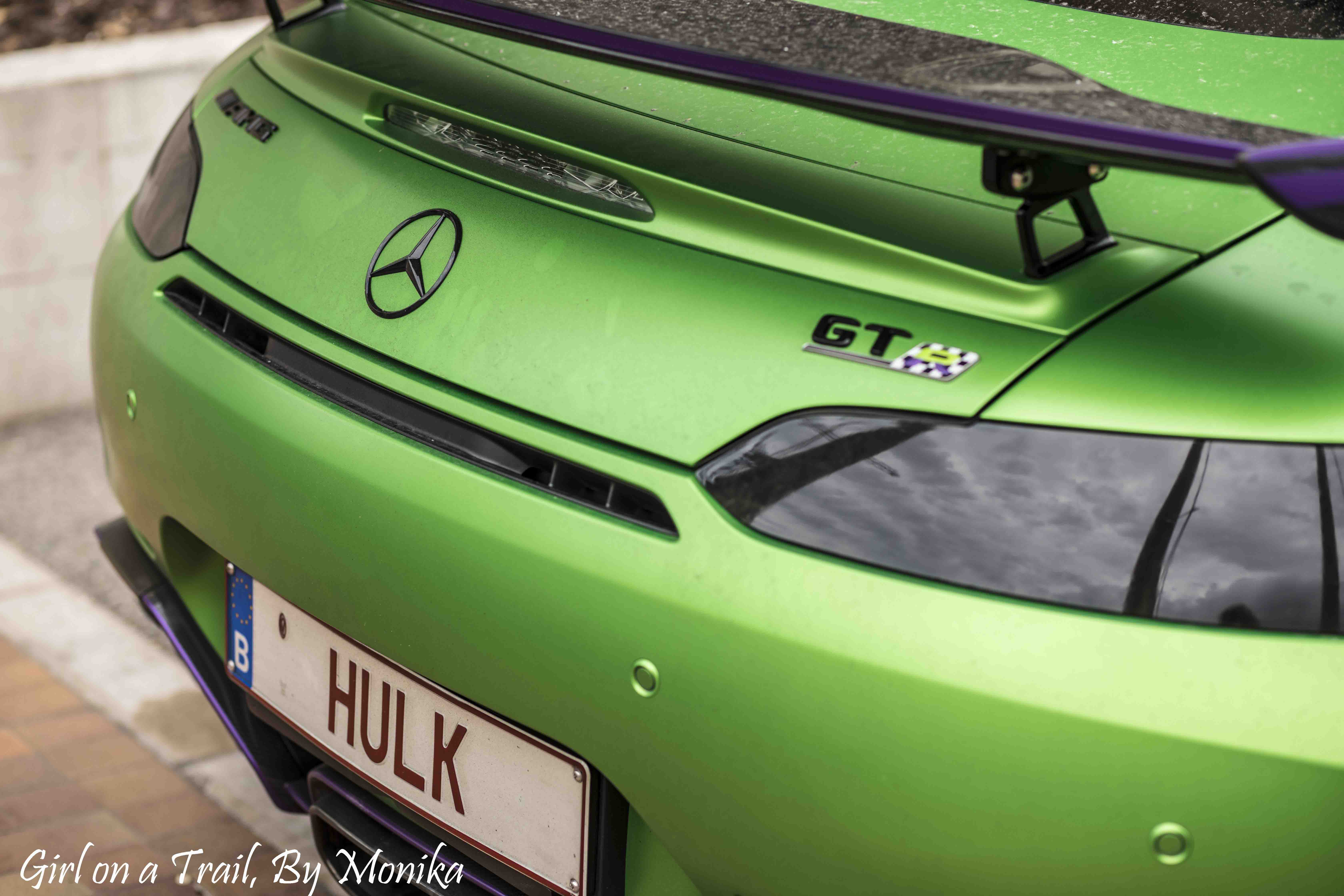 CASINO MONTE CARLO AND THE ′ALLEY OF THE STARS'
The route, let's say the so-called the ′′Alley od Stars′′ for luxury cars runs right next to the famous Casino Monte Carlo. On the other hand, this road is not reserved only for ′′ultra-premium′′ category of cars, we were showing off in a Fiat there 😀
Monte Carlo, is not a separate city but one of the four districts located in Monaco. It is a famous gambling district and the first casino was founded here by Prince Charles III Grimaldi as early as in 1857.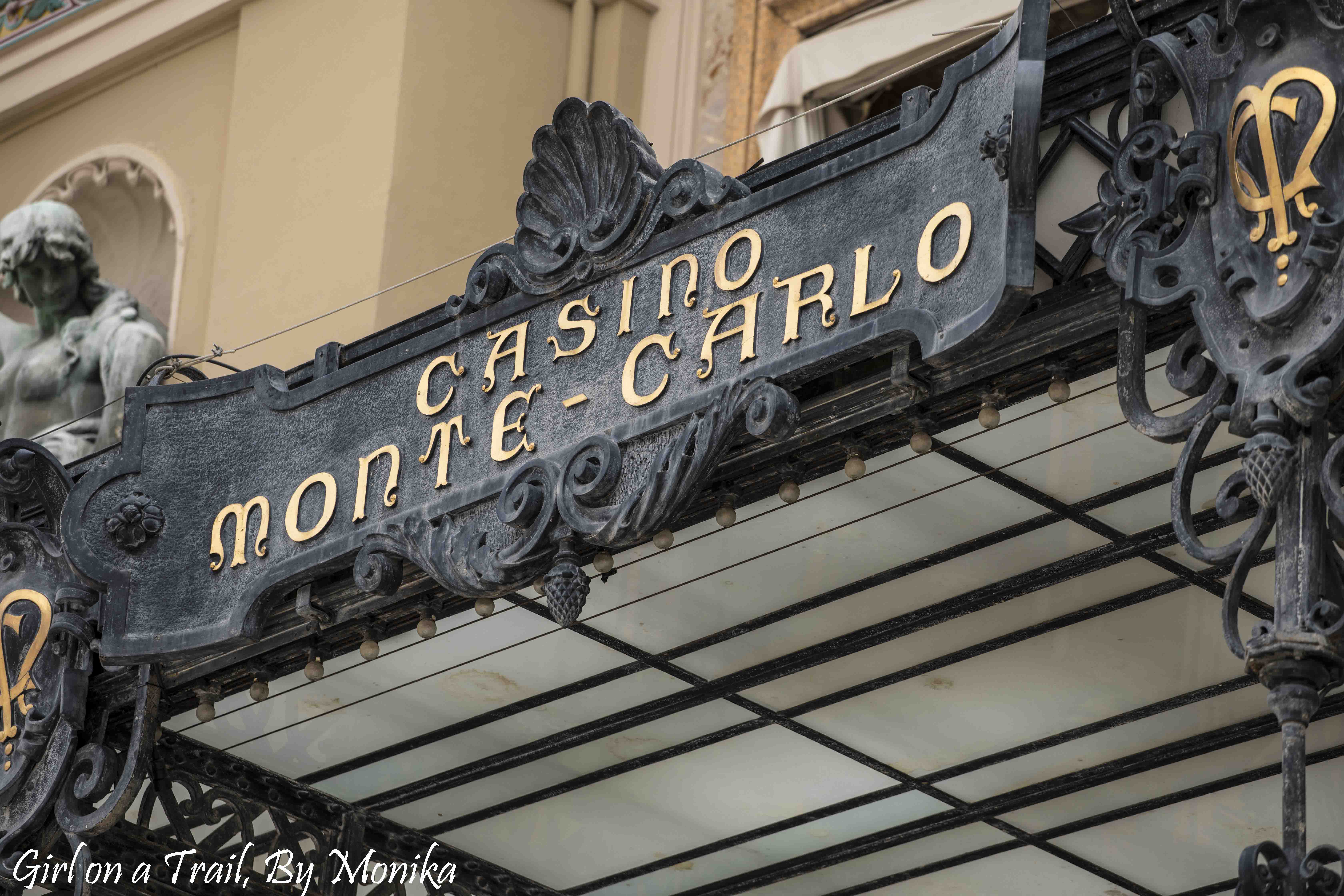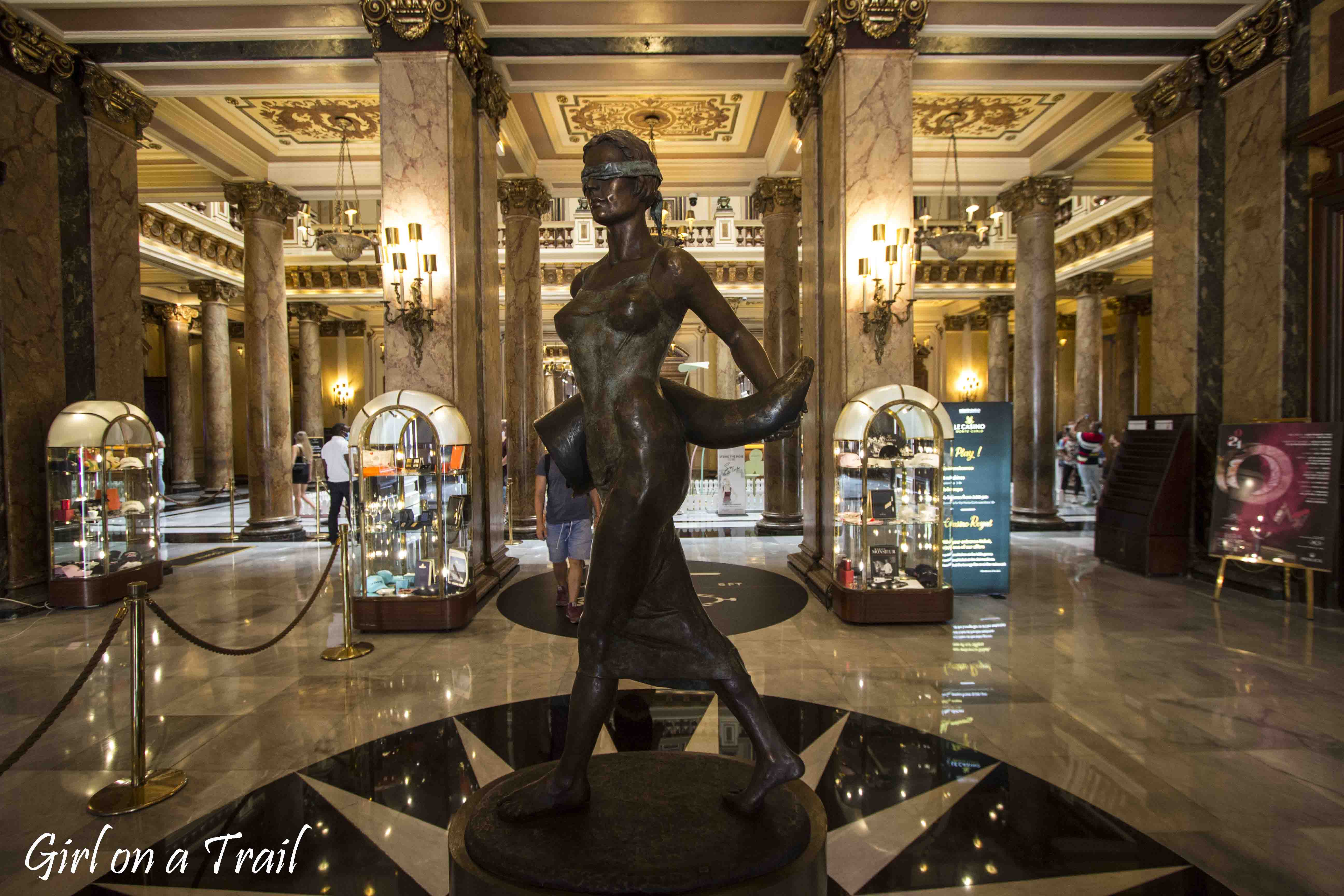 The most important place in Monte Carlo is surely the Casino Monte Carlo, which is known from many James Bond films: Casino Royale, GoldenEye, and Never Say Never. What's more, the casino is available for tourists in the morning from 9 am to 12. Admission costs €17 (€10 for groups of more than 10 people – data from 2020), but this place is really worth it. Two €5 roulette chips or a drink at the bar are included in the ticket price.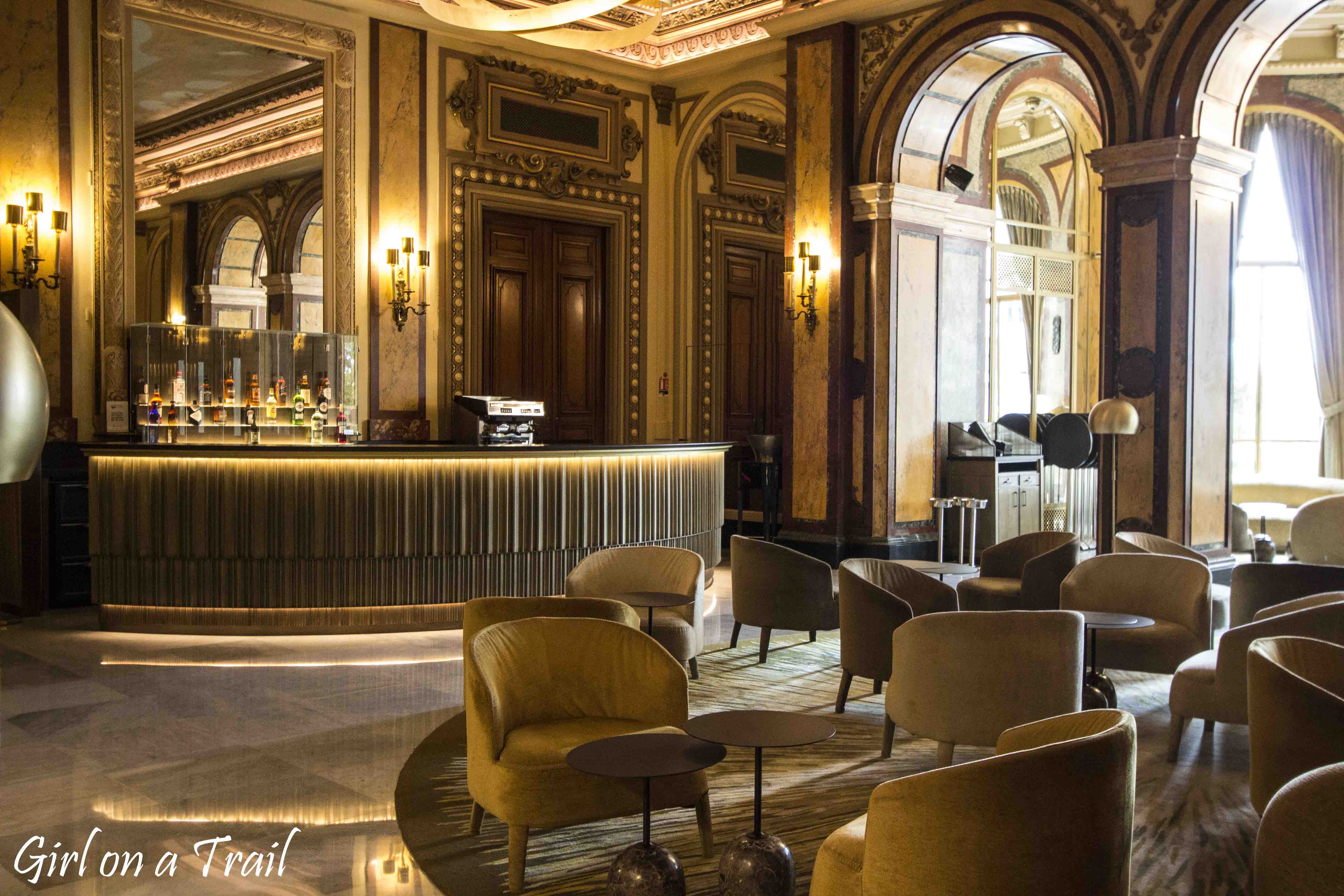 Incredibly decorated, luxurious interior and opportunity to see how the casino works, make playing roulette a memorable experience.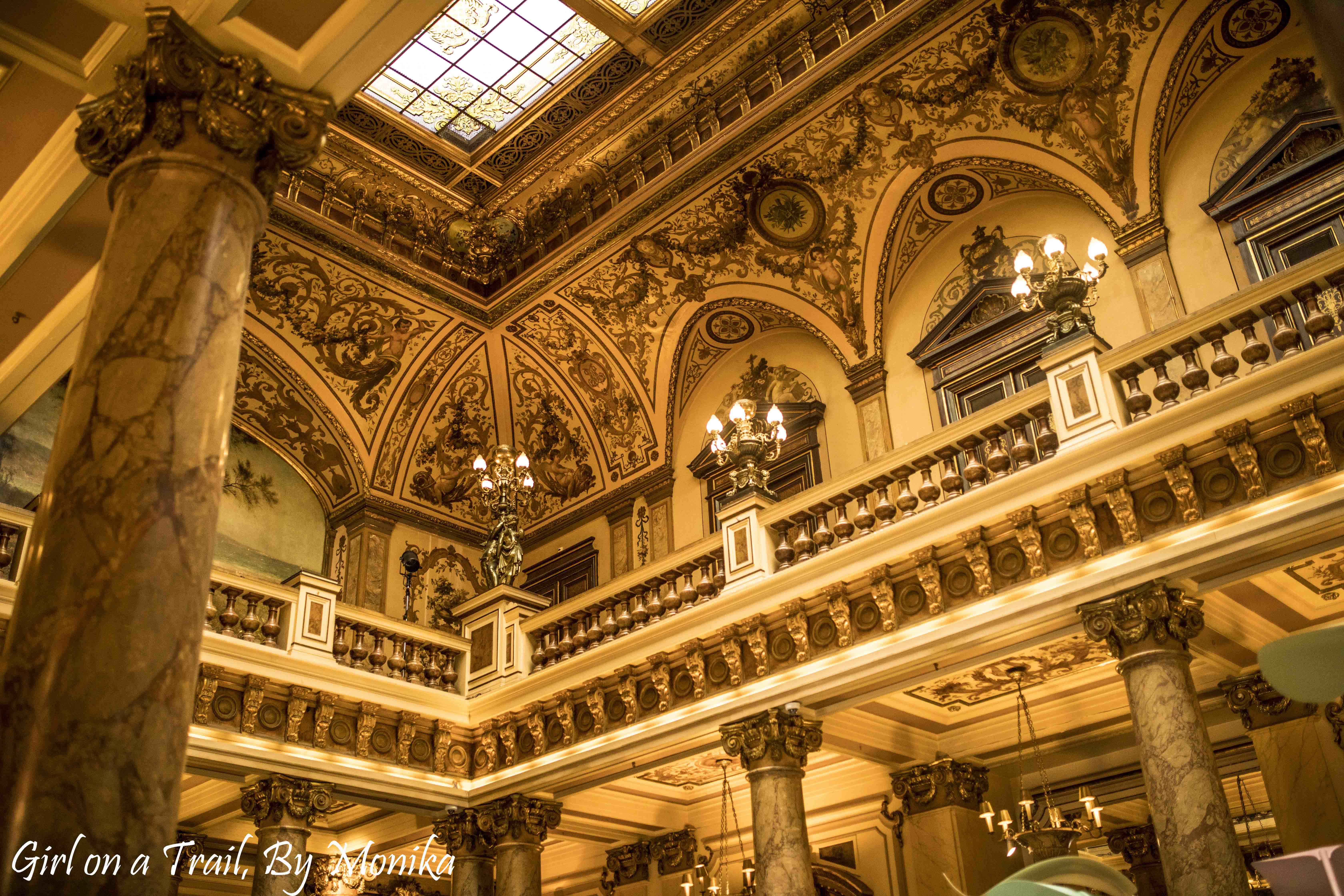 MONACO GRAND PRIX
Monaco has always been connected with the famous Formula 1 race. During sightseeing you can easily see the characteristic sections of the race for example: Fairmont Hairpin curve, the route leading through the tunnel and famous Pitstop.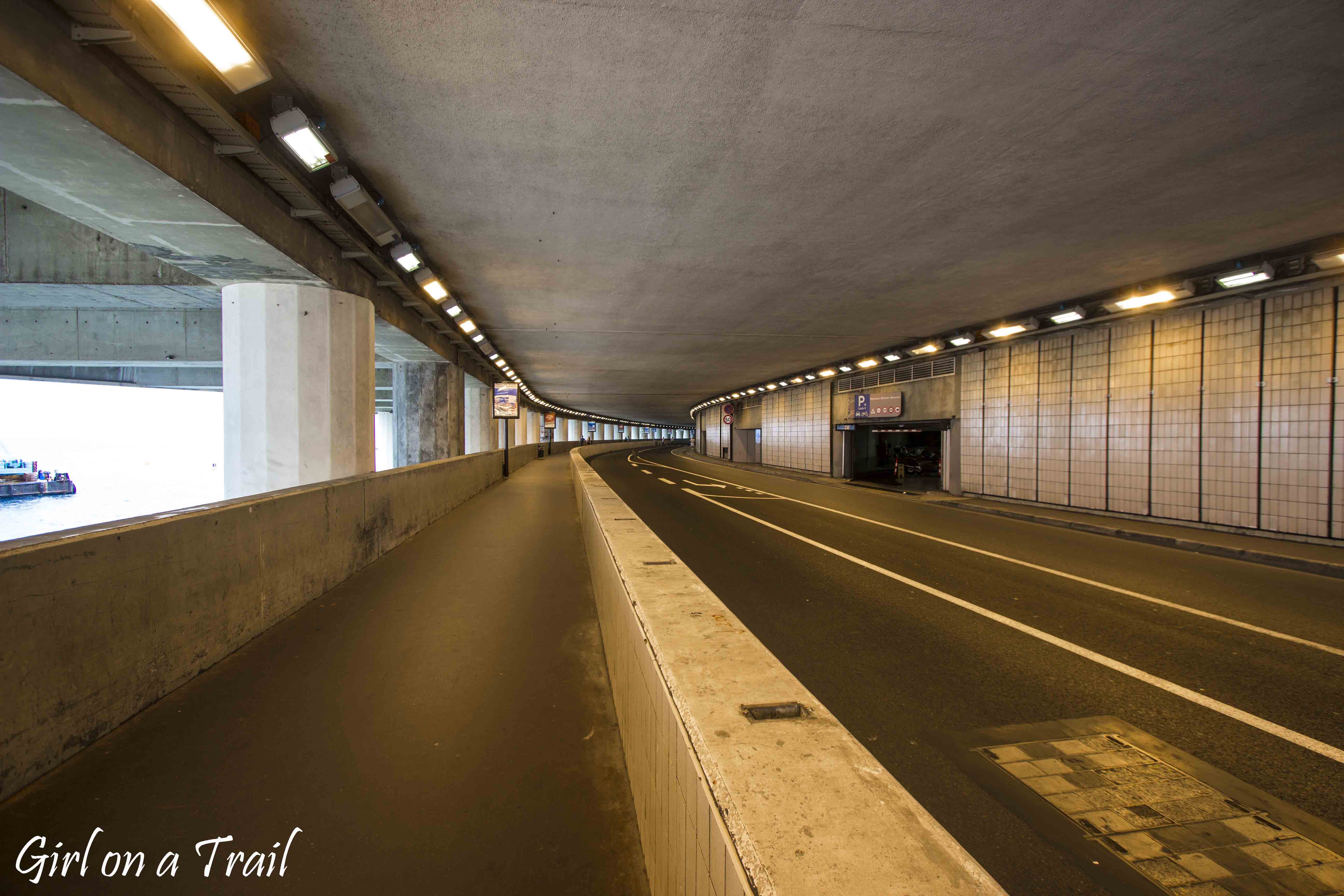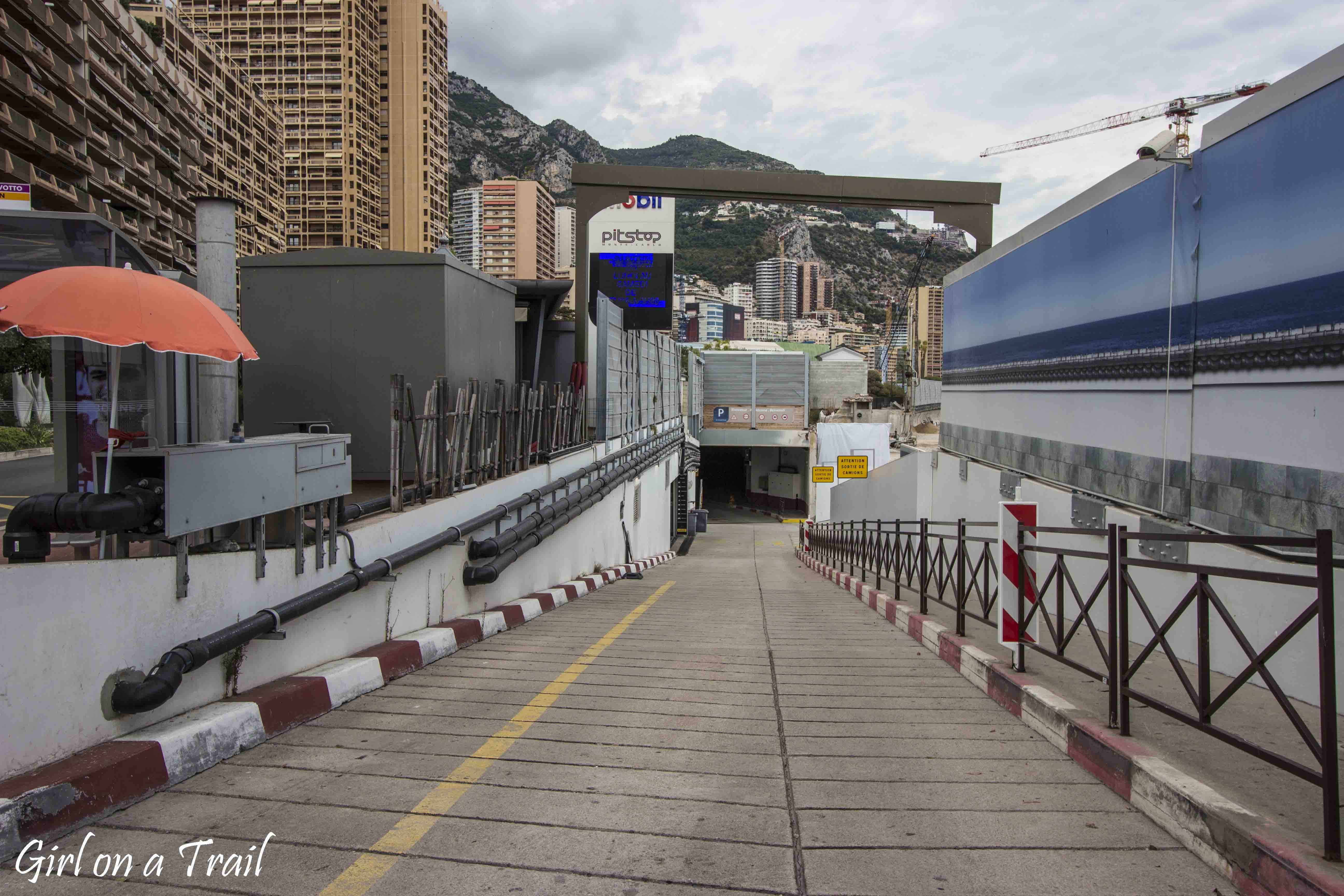 Right next to the Hercules Port, you can also see the statue of Juan Manuel Fangio – five-time Formula 1 winner, considered one of the best drivers in the world.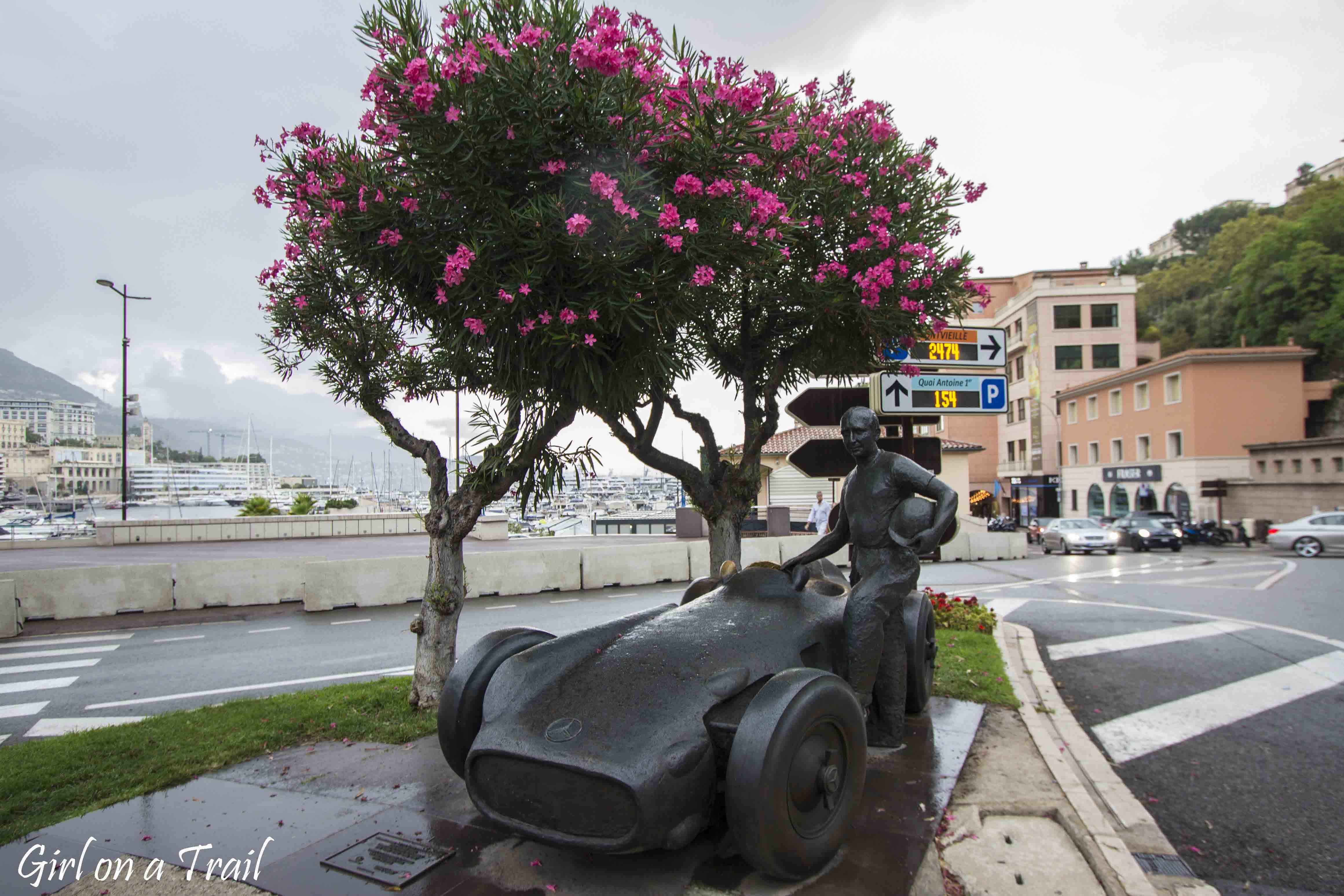 EXOTIC GARDENS IN MONACO
Monaco has also a lot of interesting and exotic vegetation. There are many beautiful gardens. It's worth visiting the gardens located in front of the Monte Carlo Casino, Japan Garden and the Garden of Little Africa (de la Petite Afrique).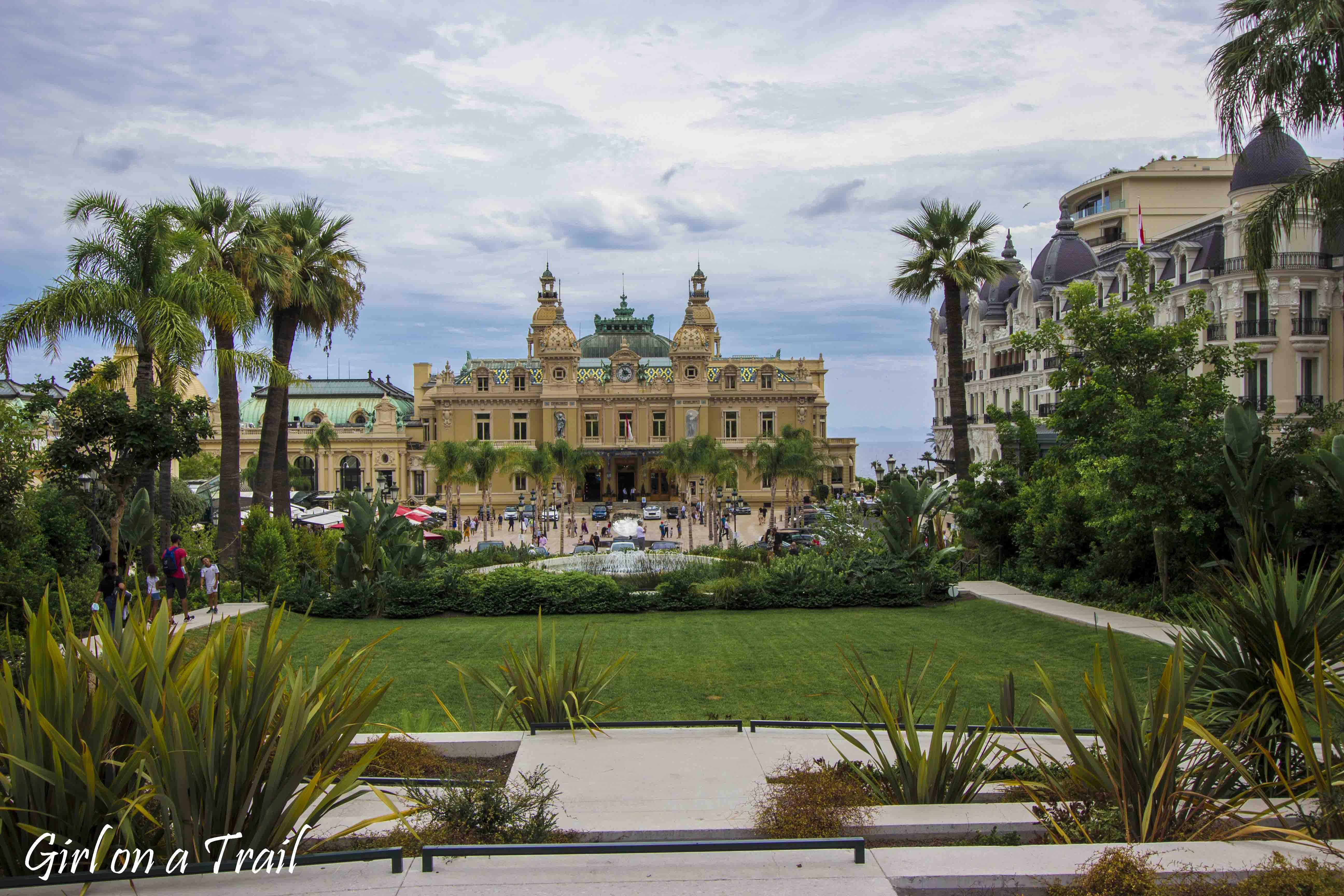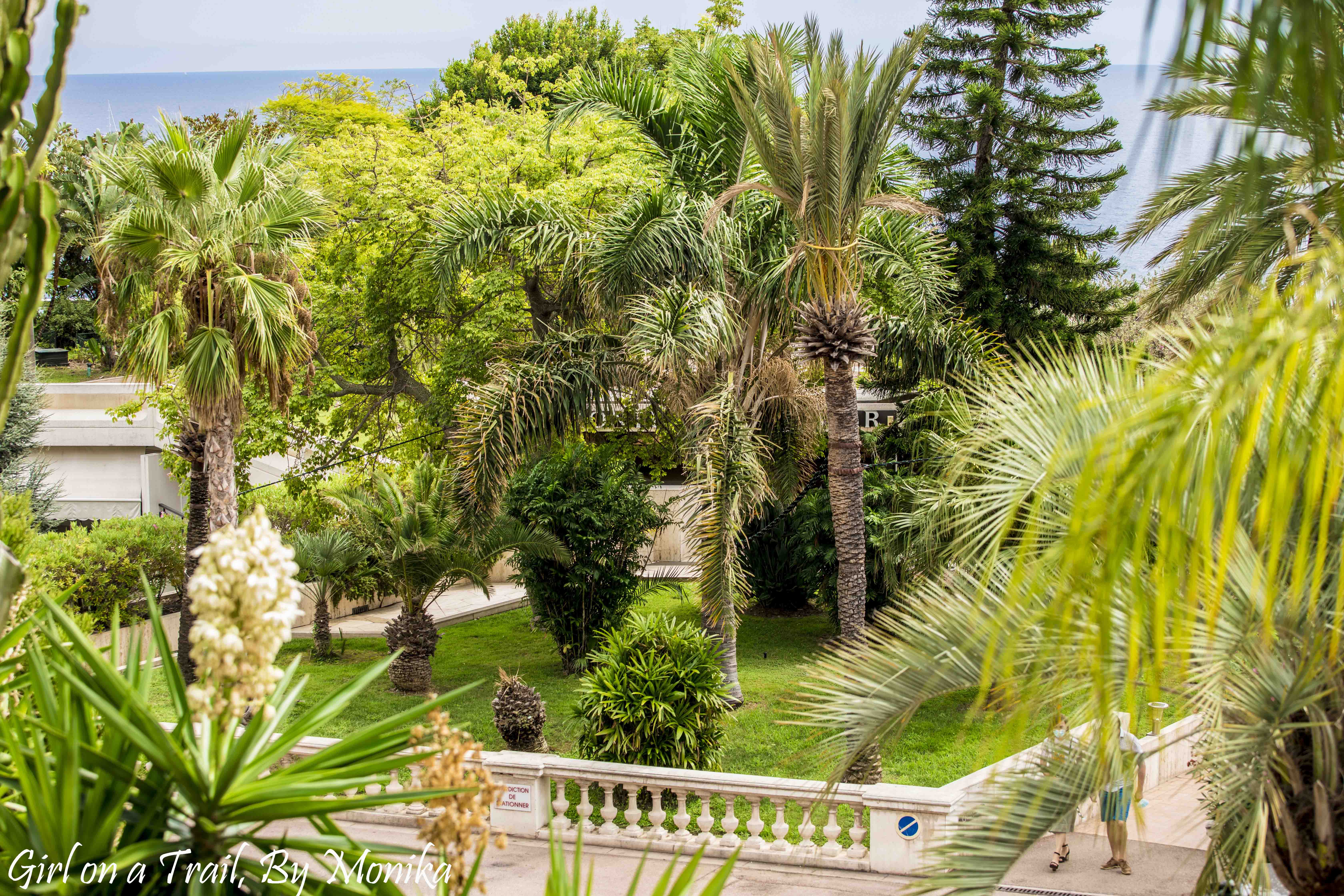 In my opinion, Monaco is a great place for a day trip, which can be combined with visiting, for example, Nice. We went there during our stay in Italy. The distance from the Italian border to Monaco is less than 20 km. There are many car parks in the city, three hours of parking cost us around 10 €. However, you have to watch out for roaming fees because they are significantly higher in Monaco than in European Union.