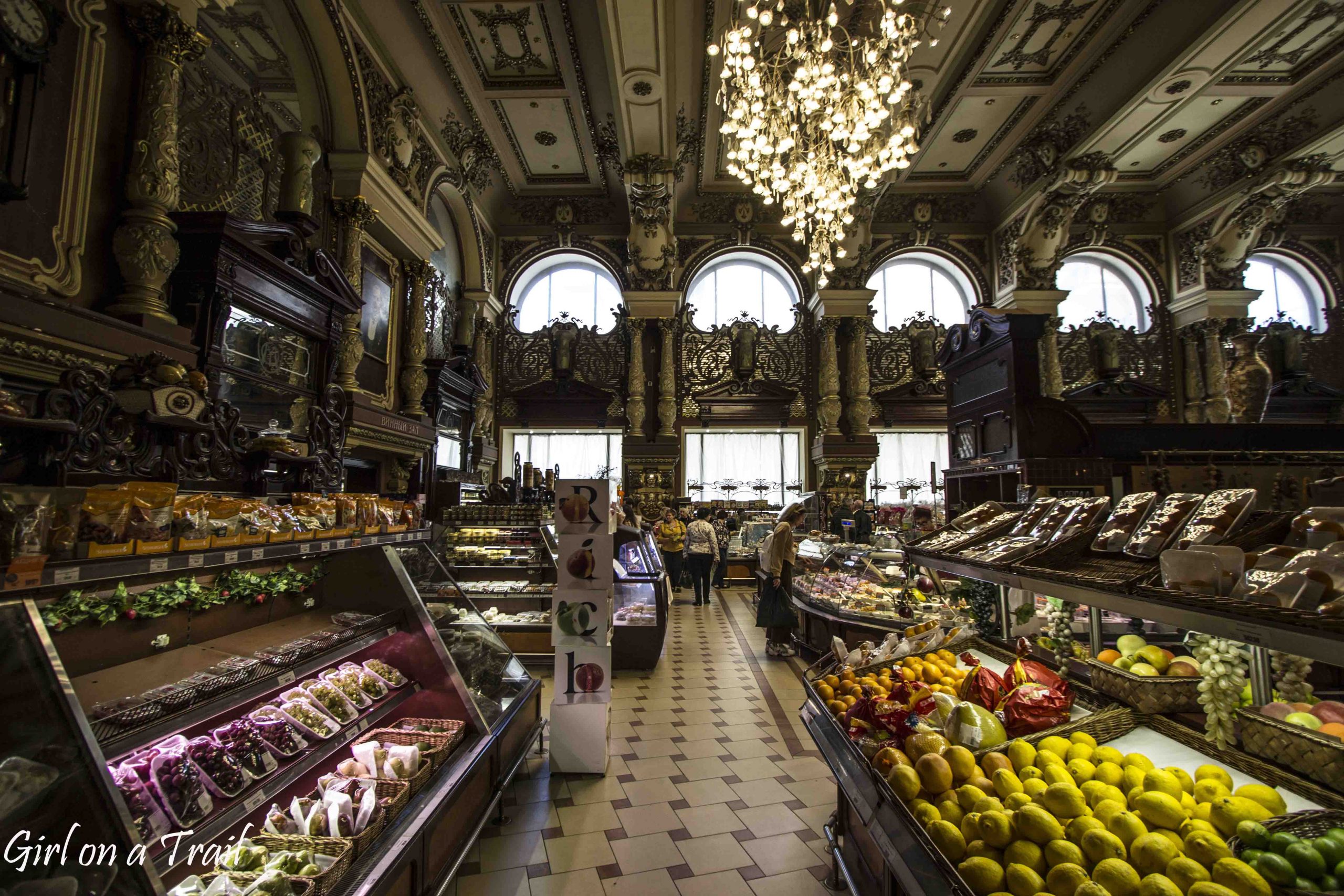 Russian cuisine – what and where to eat in Moscow?
Russian cuisine consists of many different dishes. A large number of nationalities in the area of both the former Soviet Union and the current Russia have contributed to the culinary tradition of this country. Russian cuisine is influenced by European, Siberian, Caucasian or Asian traditions.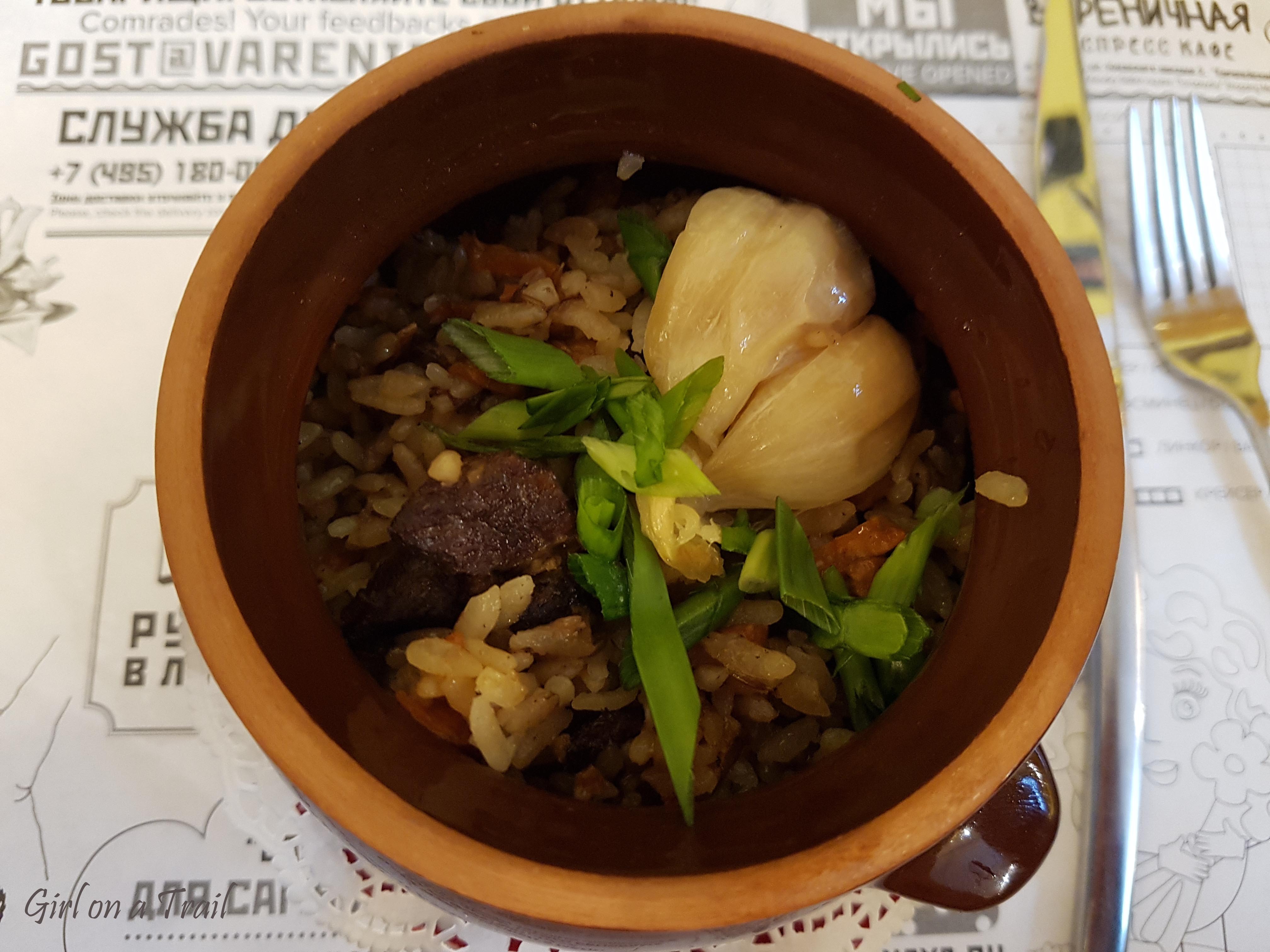 Therefore, in the traditional set of recipes we can find simple potato pancakes or Uzbek pilav.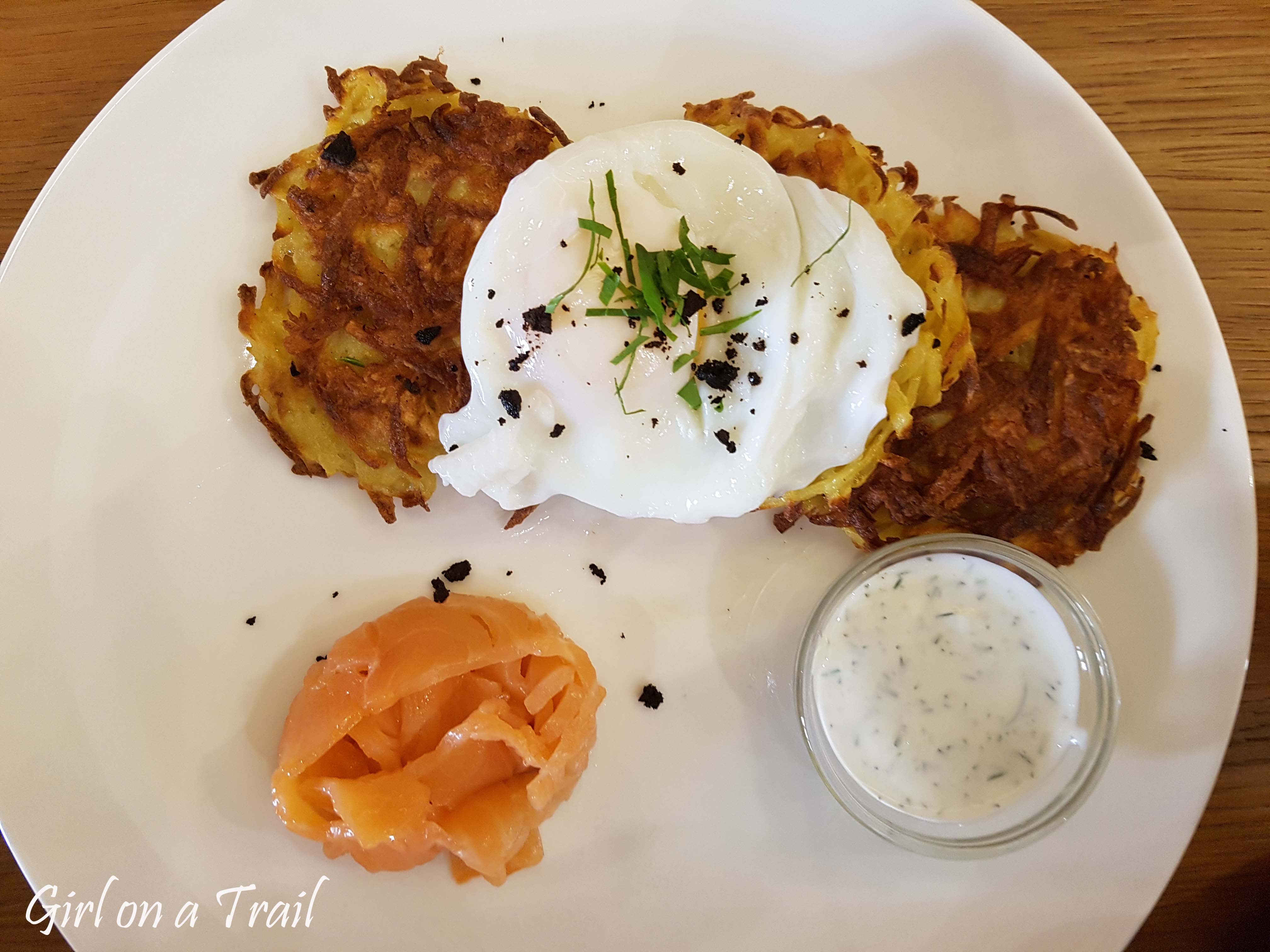 Appetizers
Appetizers are mainly composed of cold cuts, herrings, salads, caviar and pickled vegetables.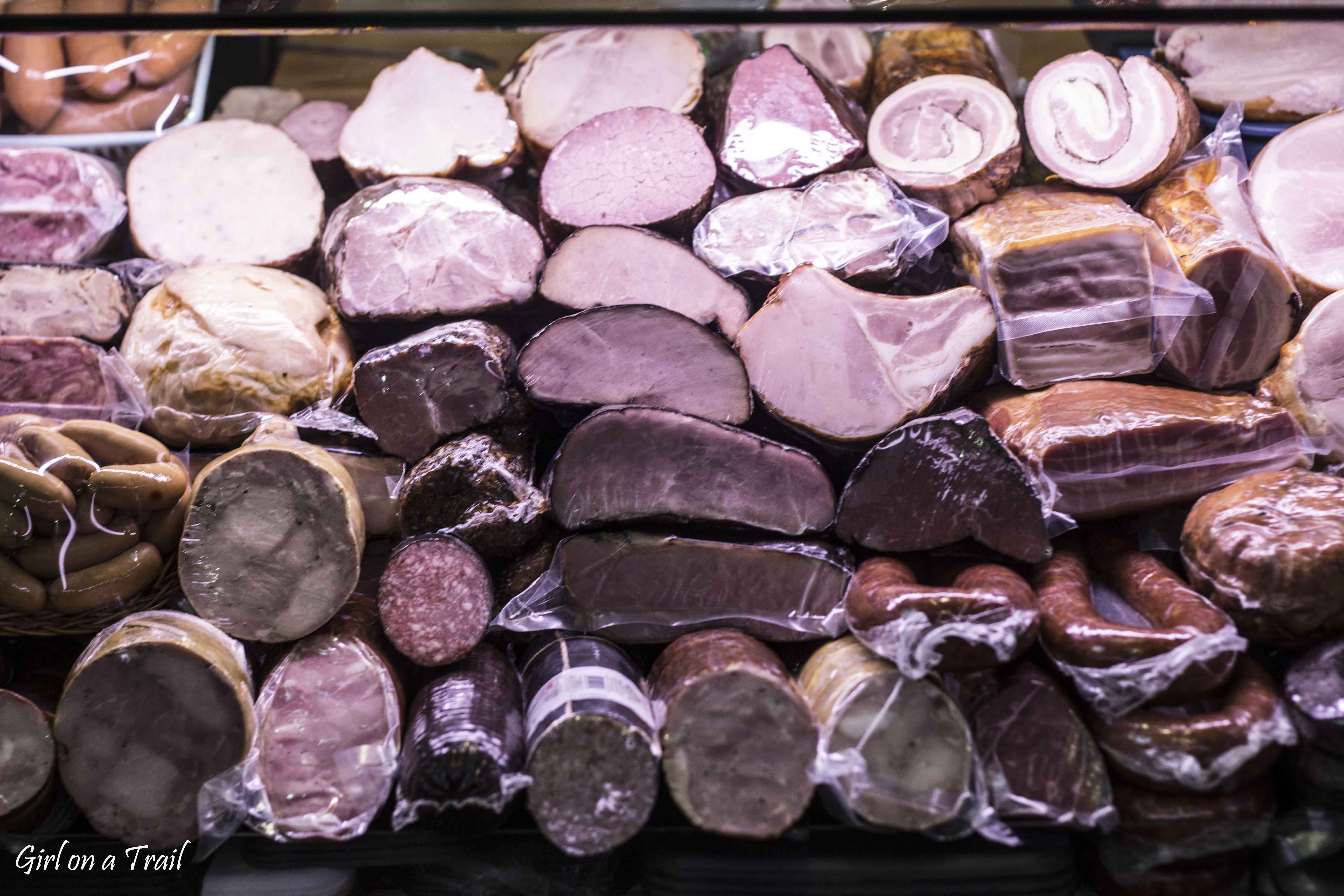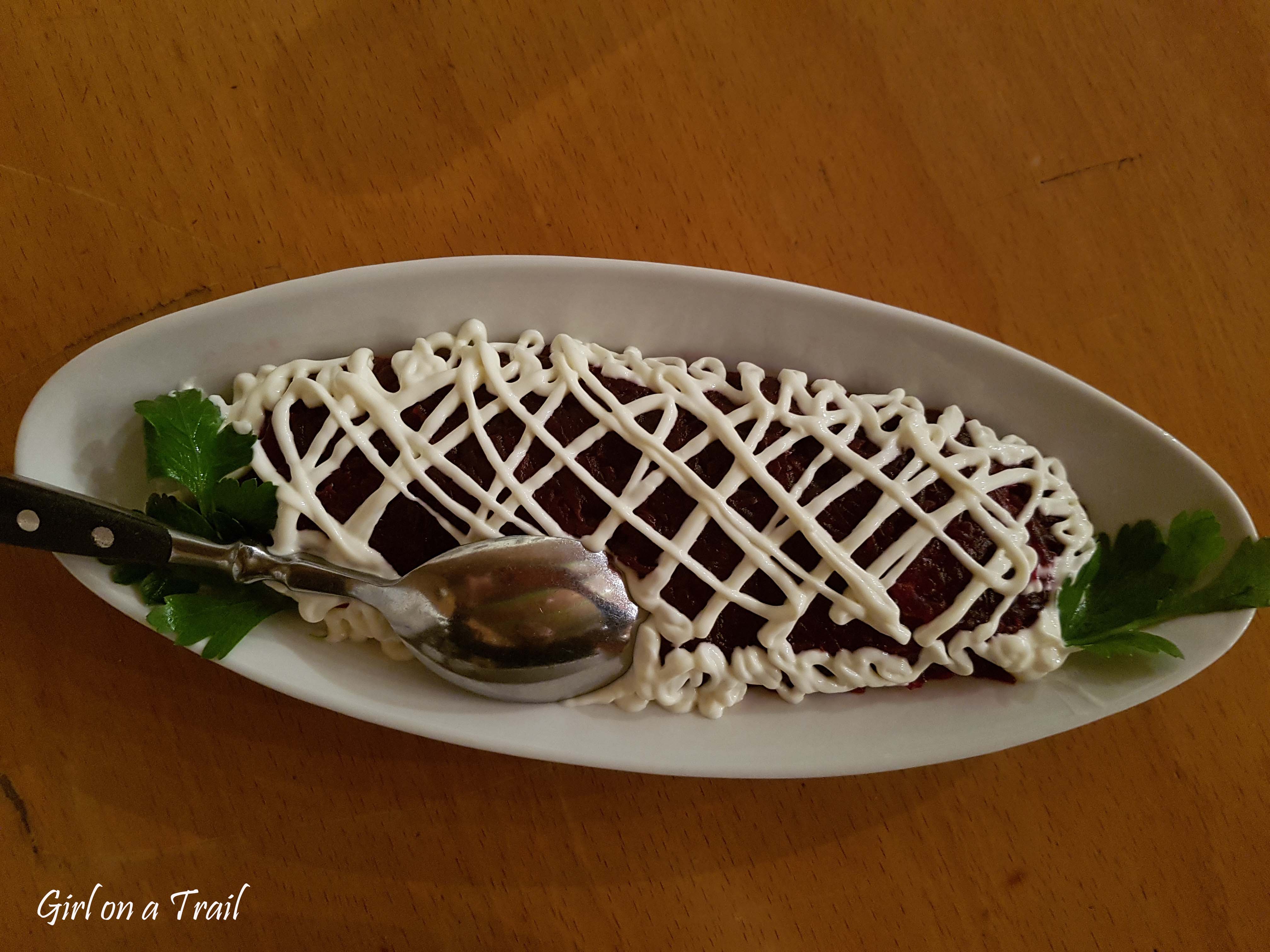 Russians are well-known for pickling everything. I suspect that it's no longer a surprise that they "pickle" even their former dissidents. But can you imagine, for example, a pickled tomato? That's the idea!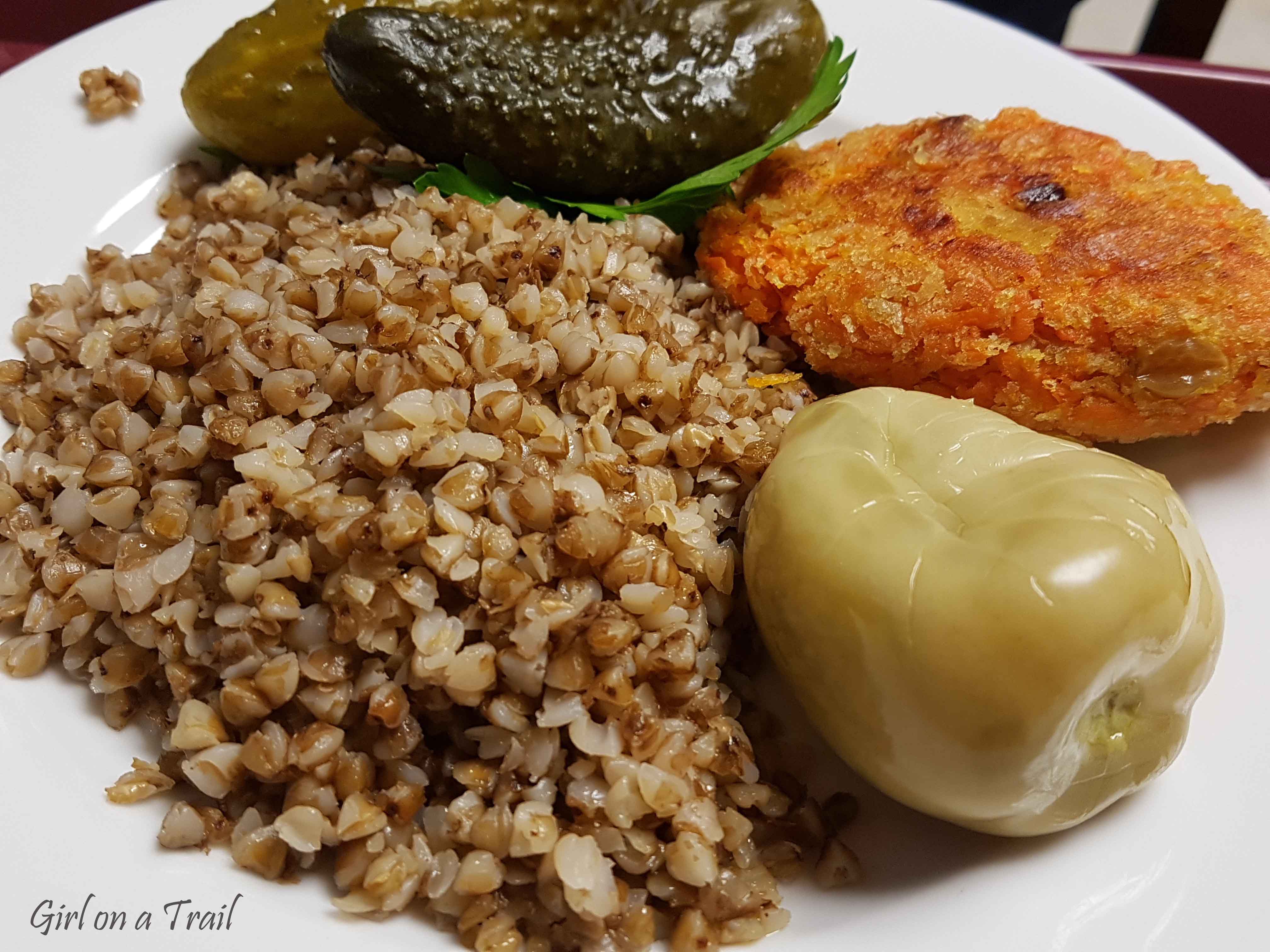 Soups
Soups play an important role in Russian daily menu. The most popular soups are:
– shchi – soup made of either fresh cabbage or sauerkraut, served with cream and rye bread,
– borscht – served with vegetables and meat, mostly beef or pork,
– solyanka – thick, spicy soup with cabbage, pickles, olives and meat. It's usually served with sliced lemon,
– rassolnik – boiled on water with cucumbers, with meat and vegetables,
– kholodnik – cold soup made from beets, served with egg and cream.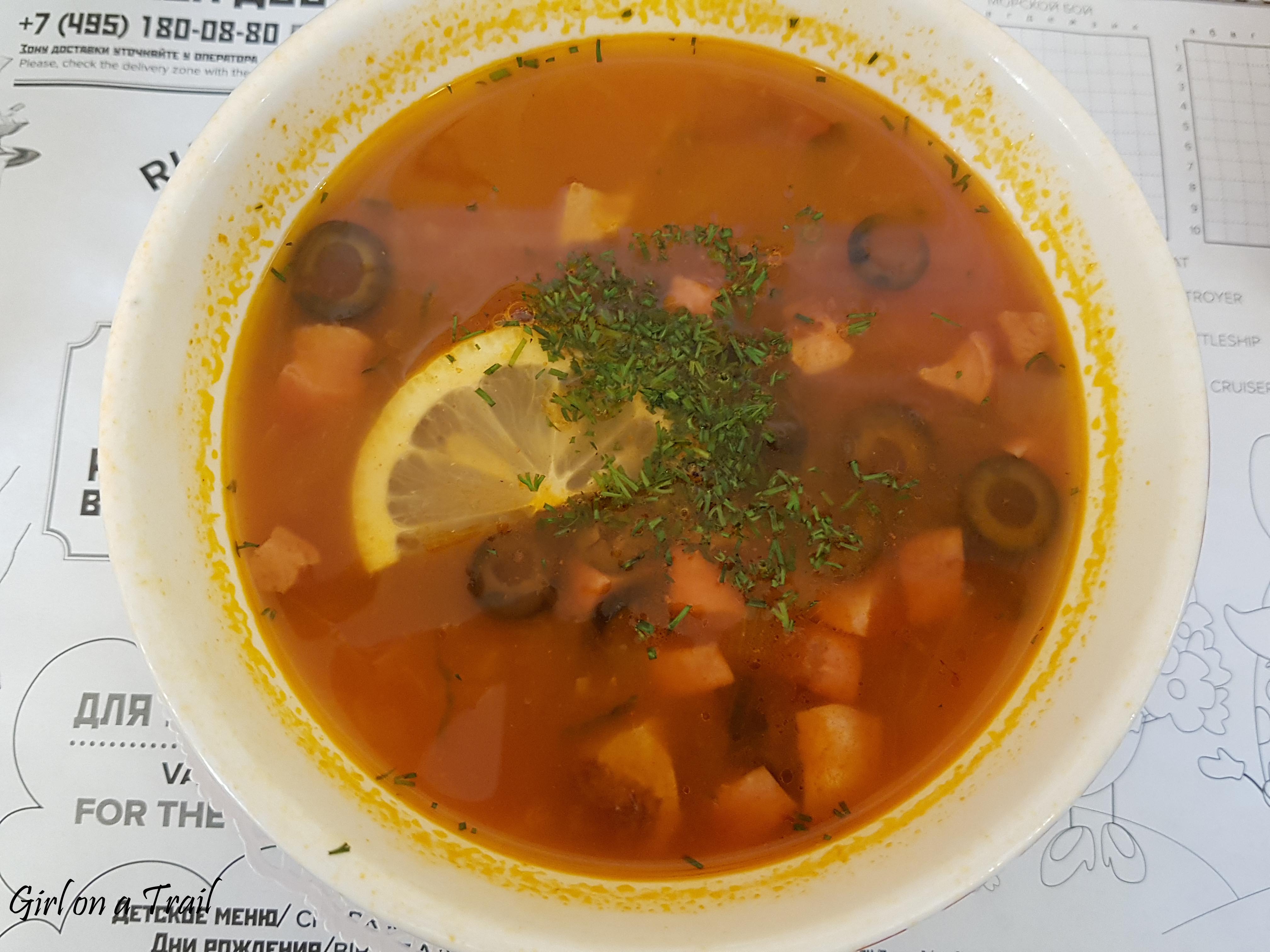 Meat dishes
Russians eat a lot of meat. The most popular are:
– beef served for example in Beef Stroganoff,
– pork and poultry served mainly in the form of meatballs or chops and game.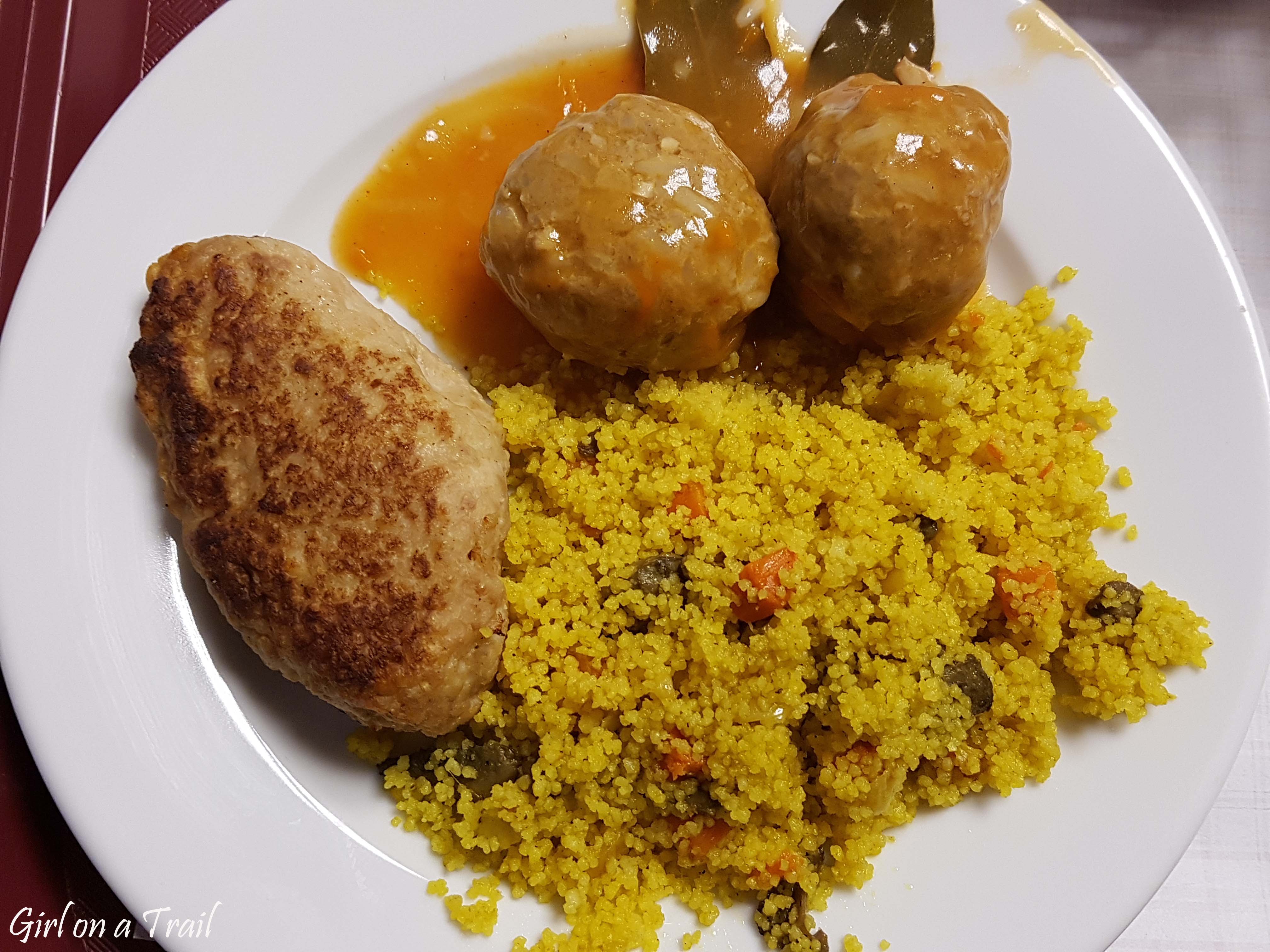 The best place to taste game meat is Chemodan Siberian Restaurant.  Personally, I recommend a yak steak. Chemodan is more expensive restaurant, for the steak and tea I paid about 30€. However, it was a unique experience worth its price.
Among restaurants serving very delicious food at affordable prices I can recommend Varenichnaya No 1*. Dishes cost around  200-400 RUB, which is around 2-5€.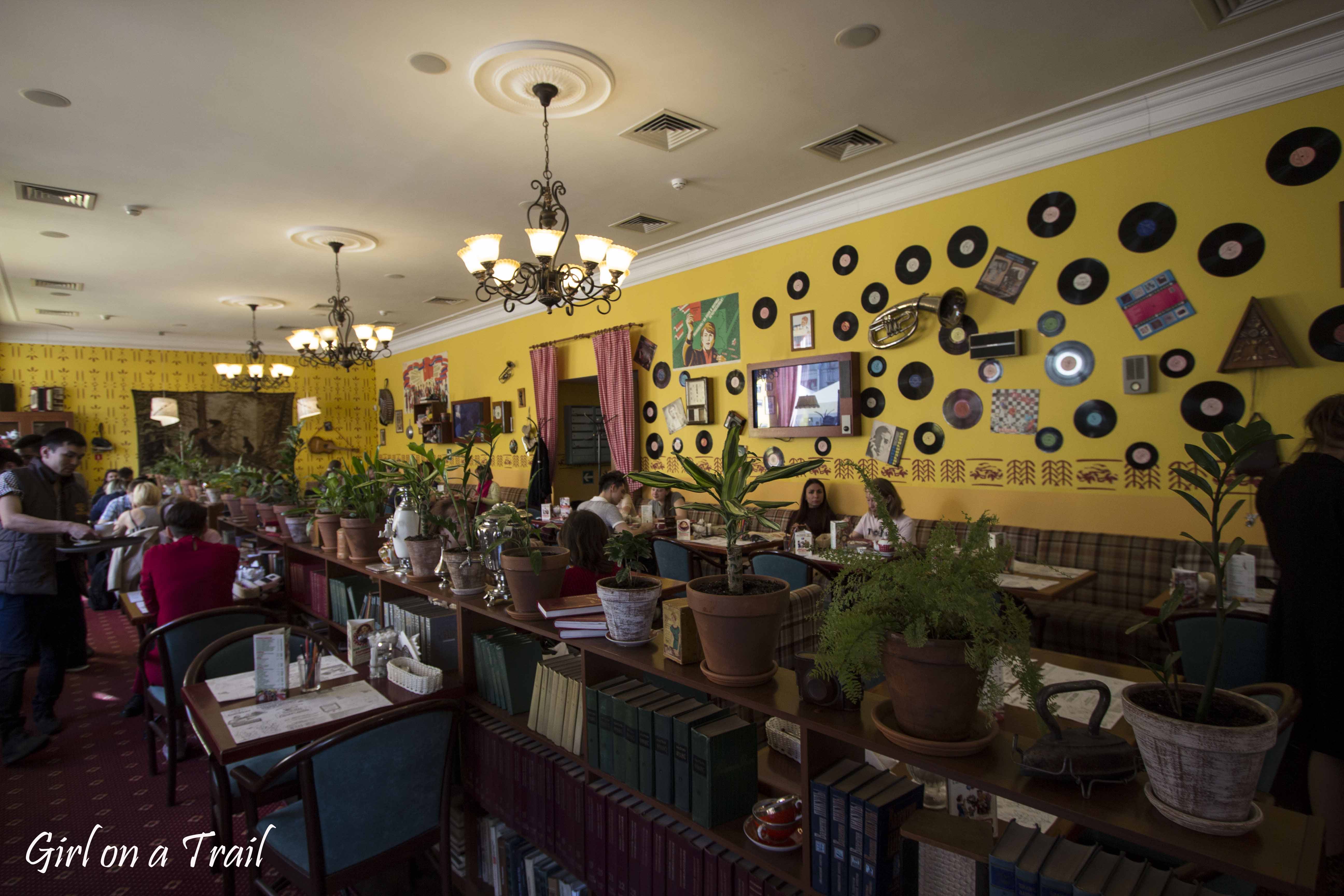 Furthermore, in canteen called Stolovaya 57 in the GUM shopping centre on the Red Square you can eat budget traditional meals. Prepare for long queues and hearty portions.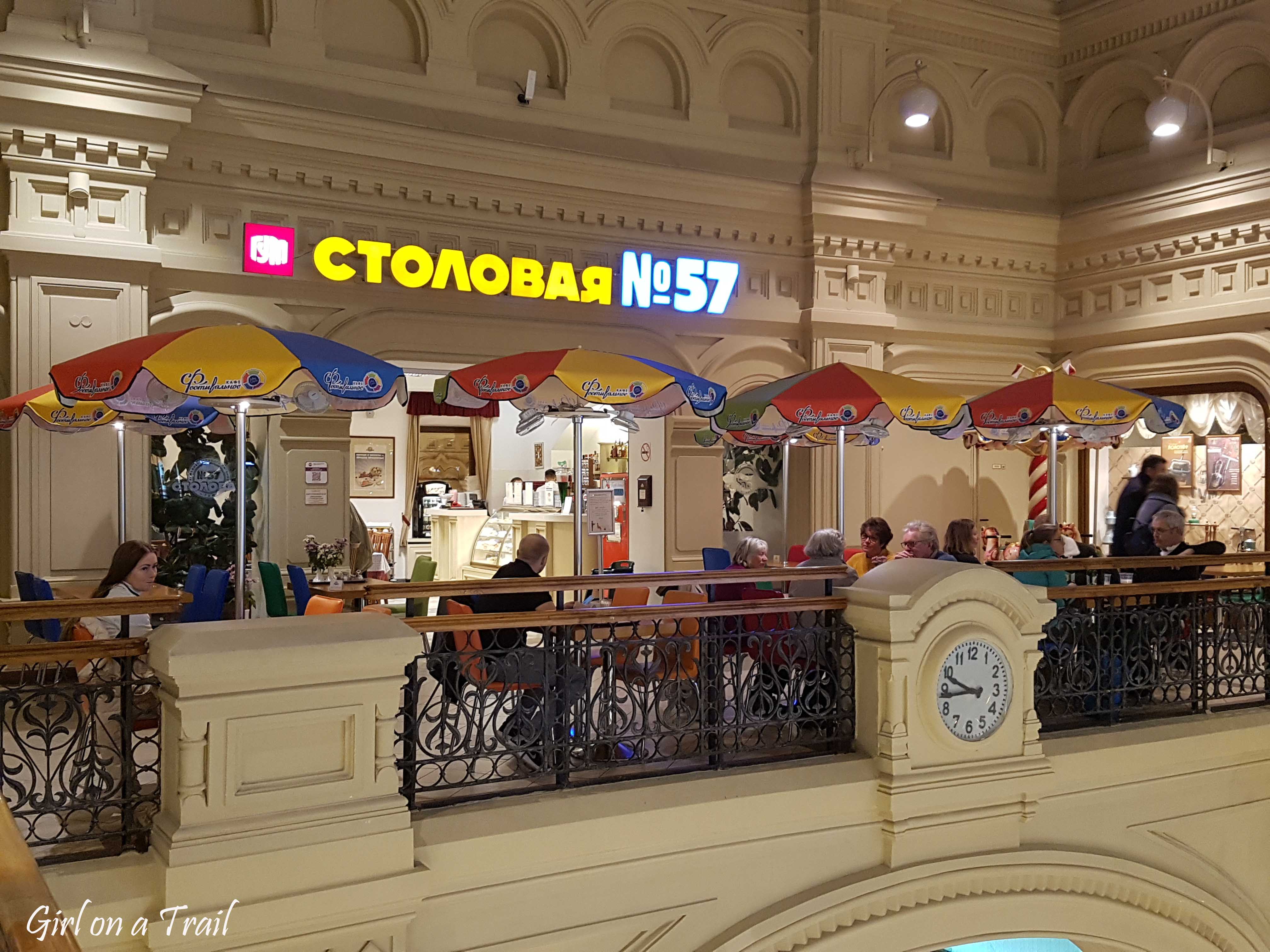 Flour dishes and desserts
Flour dishes are often found on Russian tables and include a wide range of meals.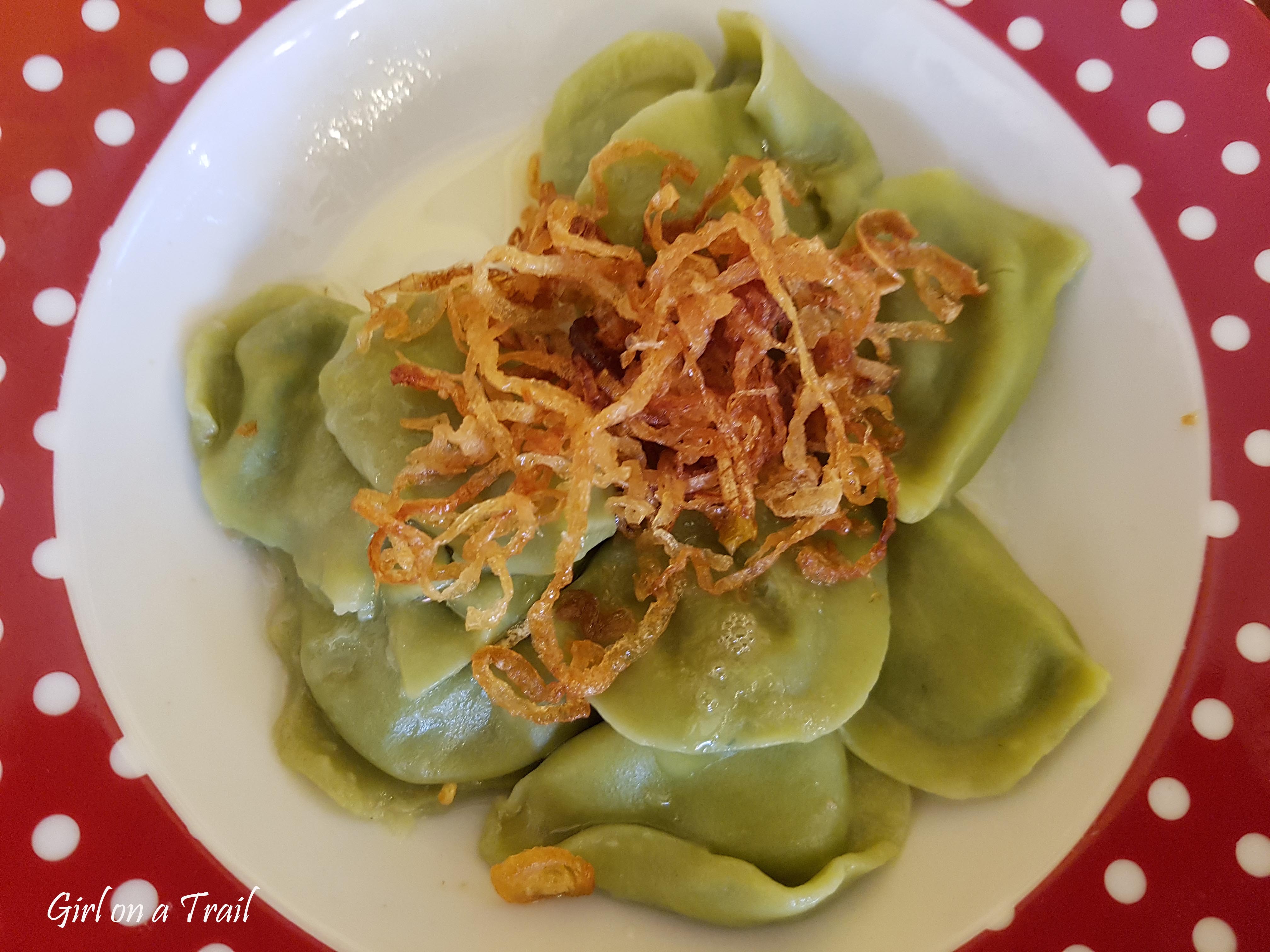 Most popular flour dishes are: pelmeni – dumplings stuffed with meat, blini – pancakes with various filling, and pirozhki – small buns stuffed with meat, cabbage with mushrooms or mushrooms.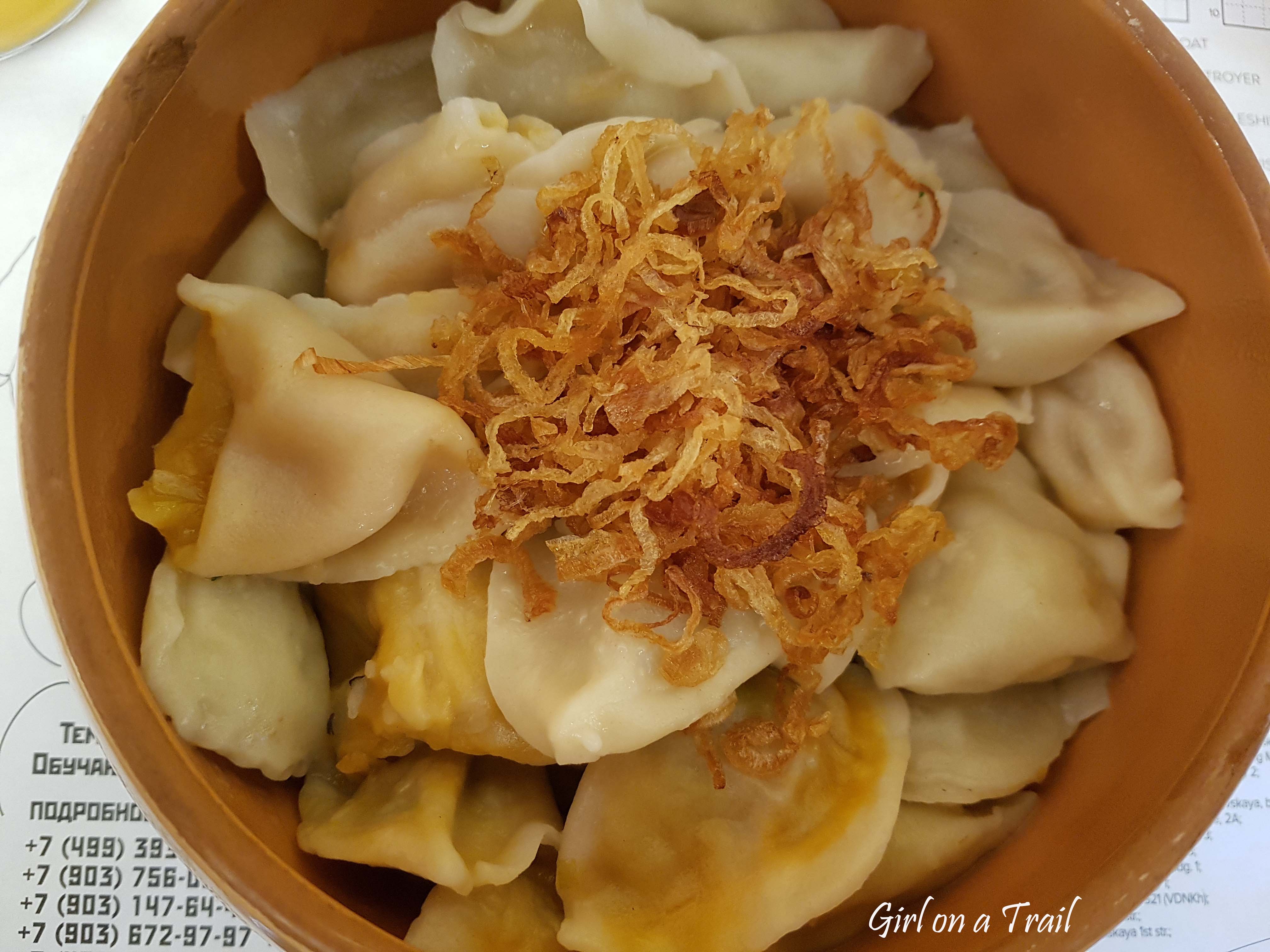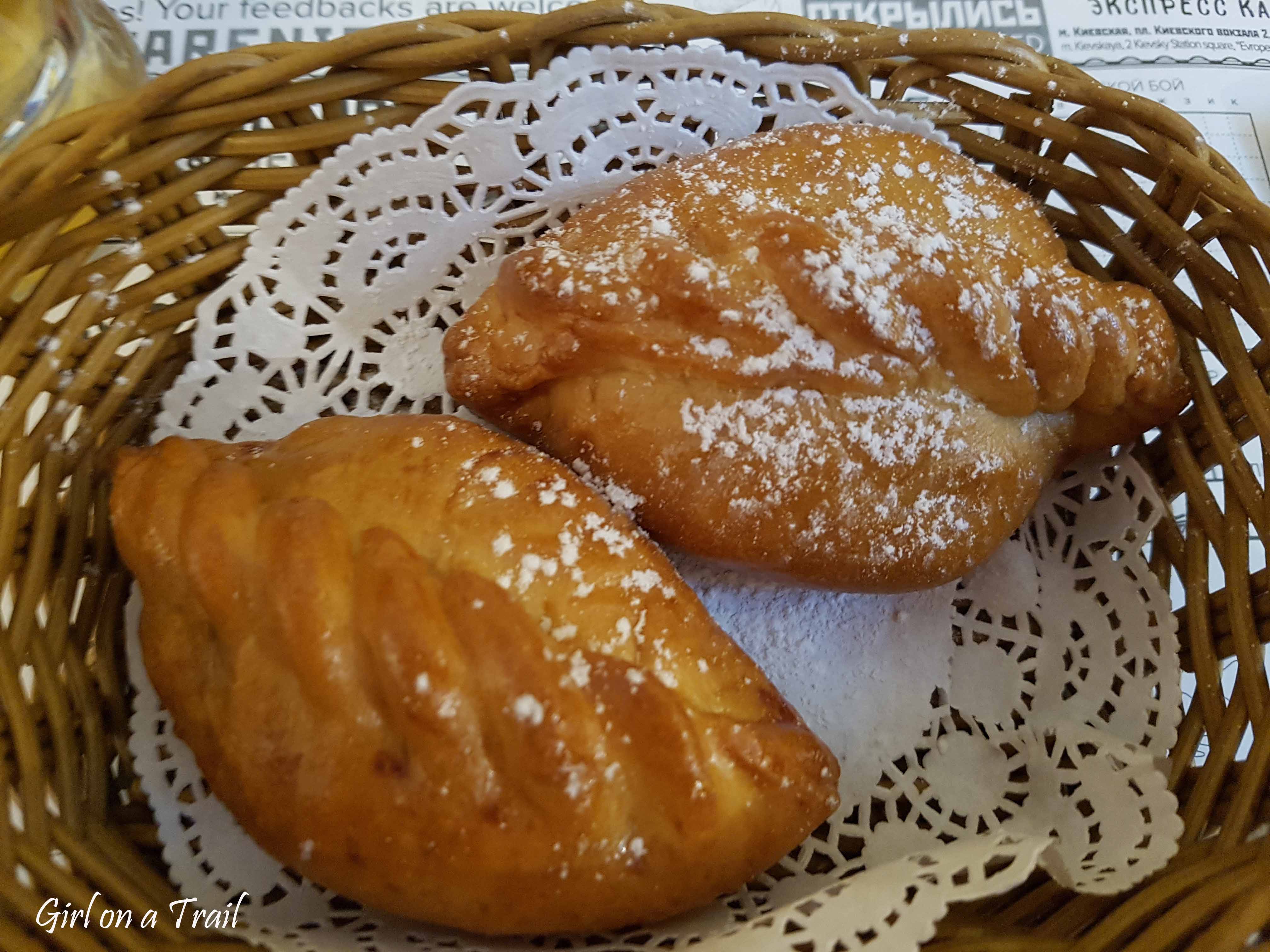 Desserts are made with fruit in season.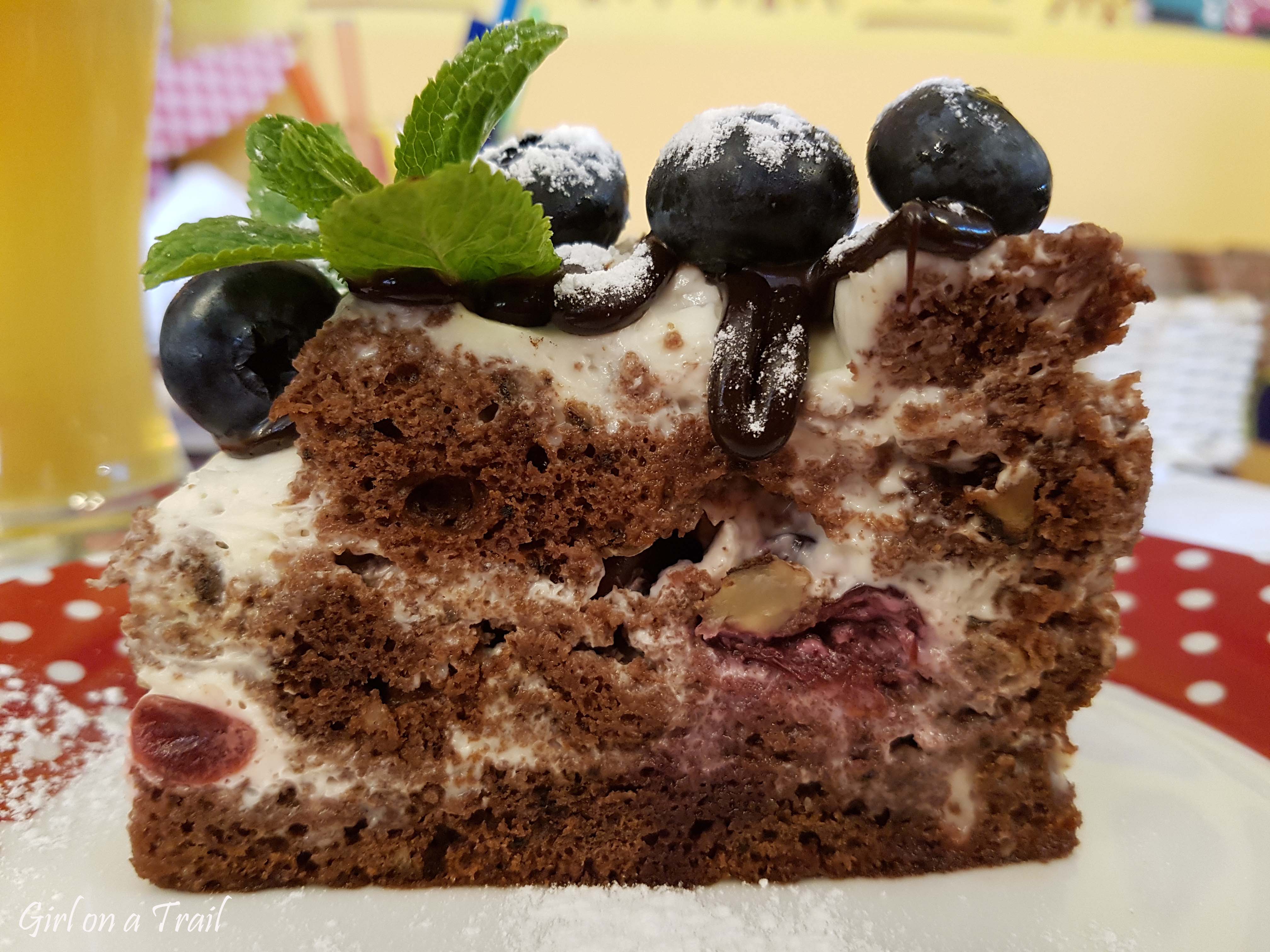 Russians bake excellent cheesecakes. I recommend delicious cheesecake in the previously mentioned Varenichnaya No 1*restaurant located in Old Arbat district.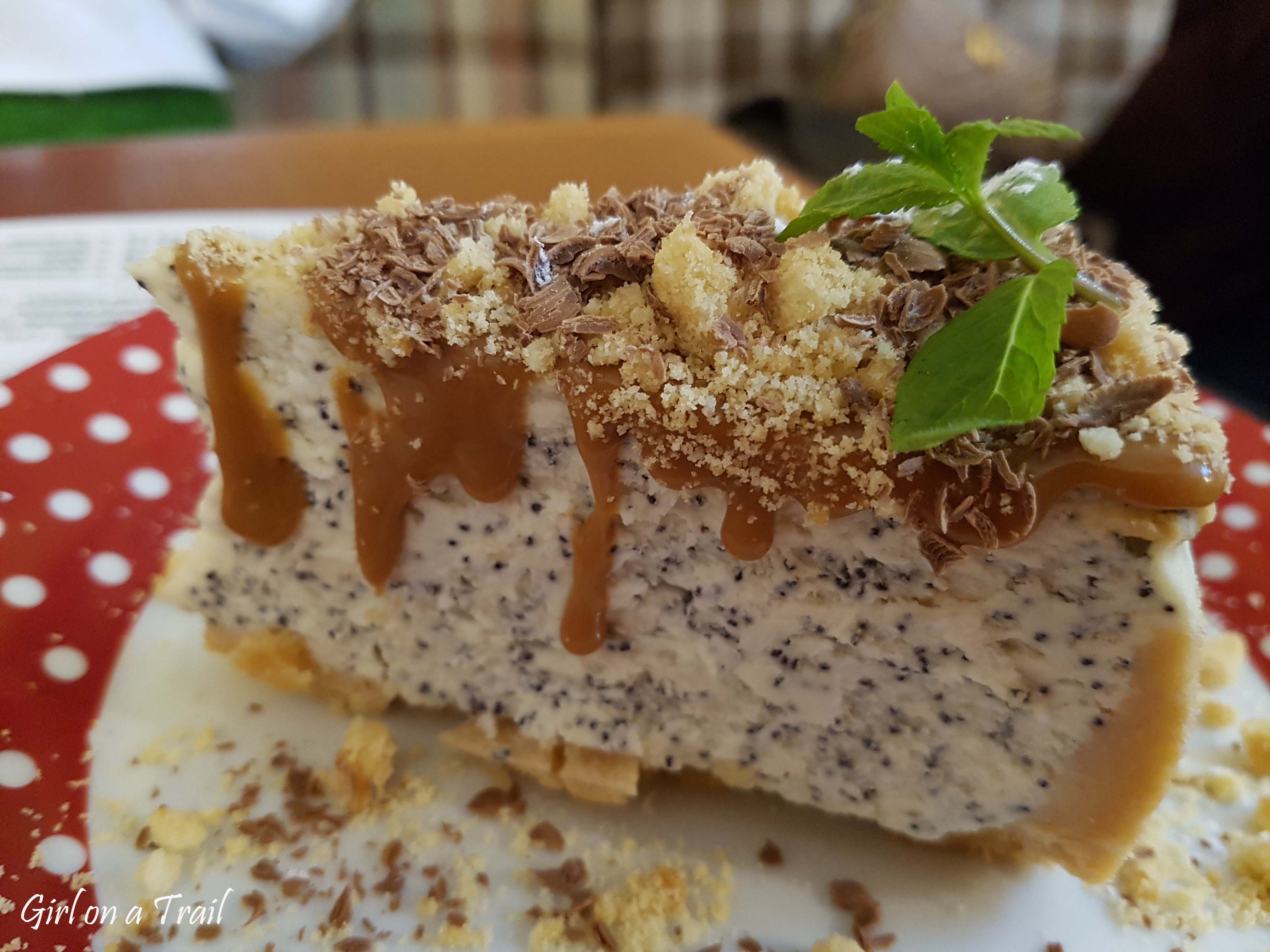 Very good confectionery can be tried in the Volkonsky Cafe, I recommend very good croissants with fruit.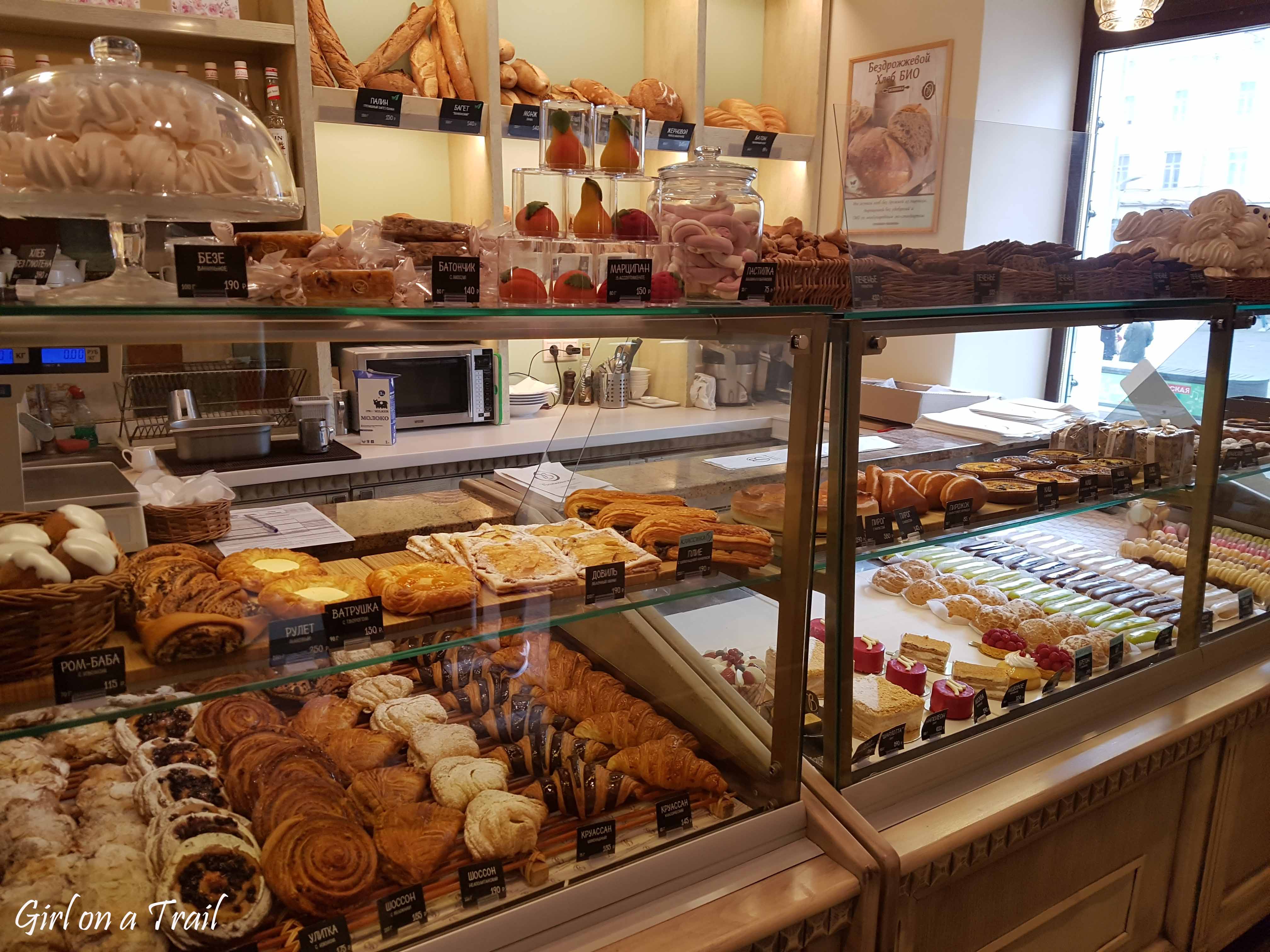 Popular drinks, besides vodka, include: kvas and delicious tea with various ingredients.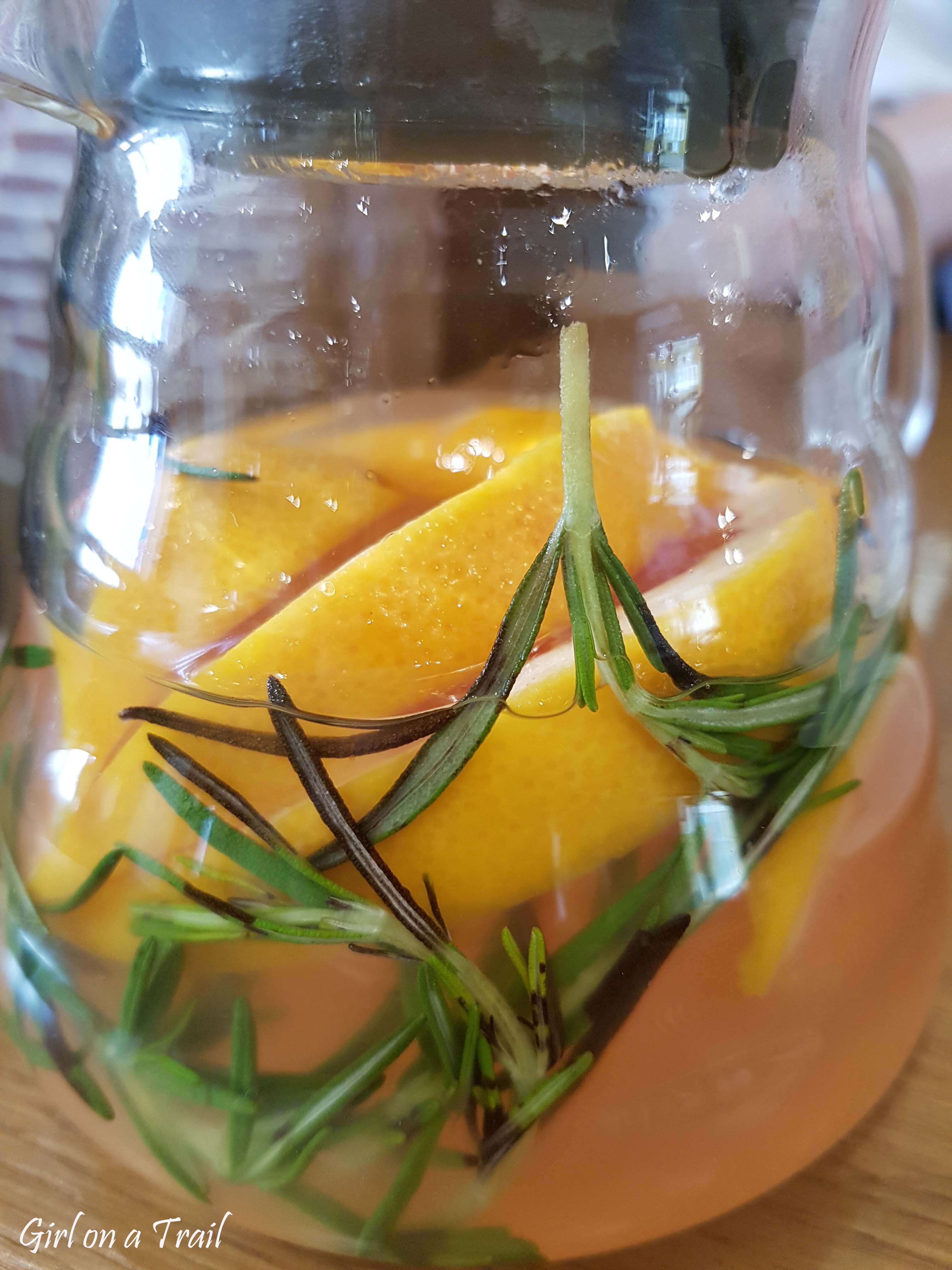 In some places, such as the Siberian Restaurant – Chemodan, tea is served in an interesting way, under a traditional cover to maintain a suitable temperature for brewing.
However, the best, dense pear tea you can drink in KK12/10 Cafe, located at Krivokolennyy Pereulok 12/10 street.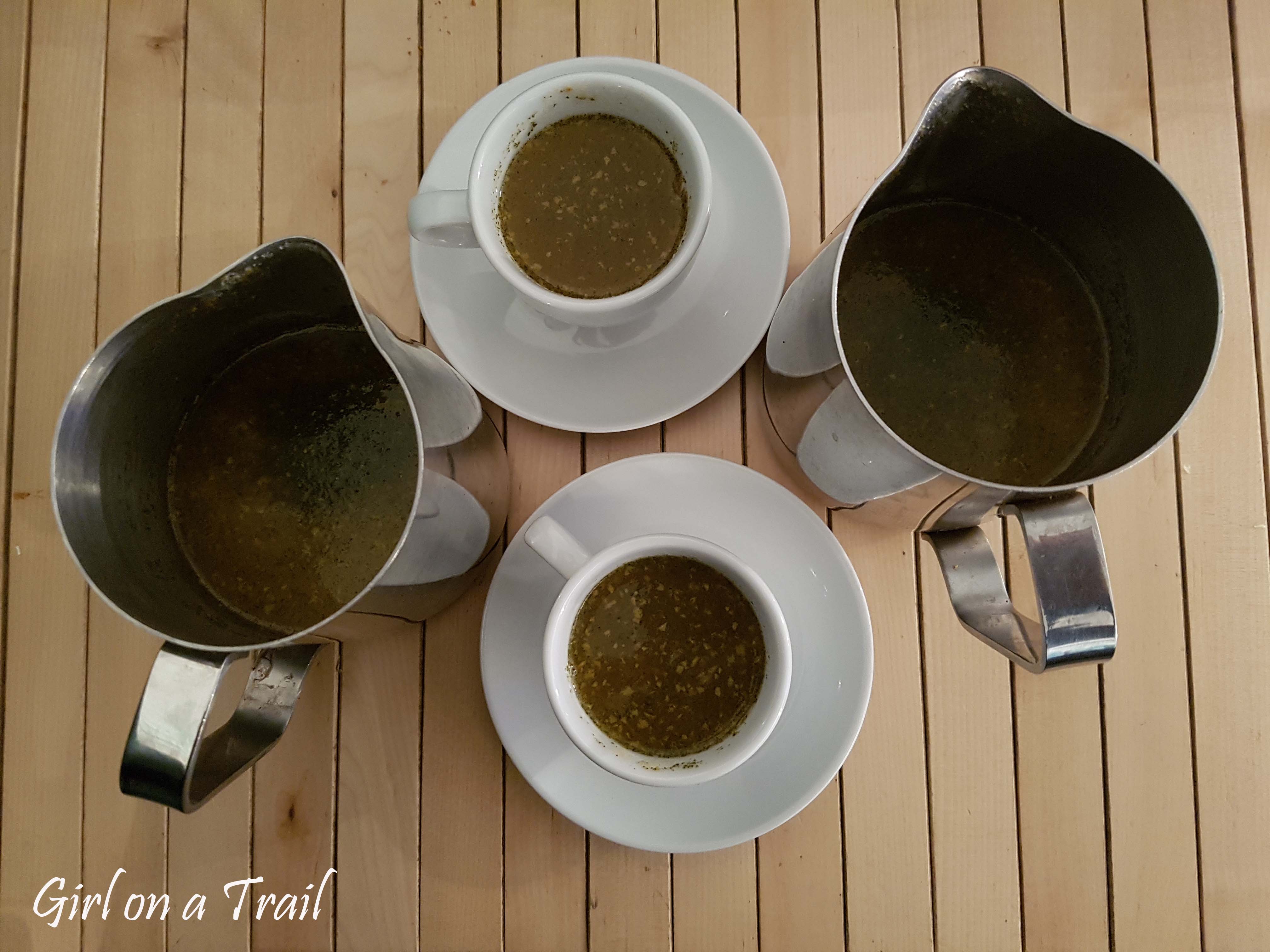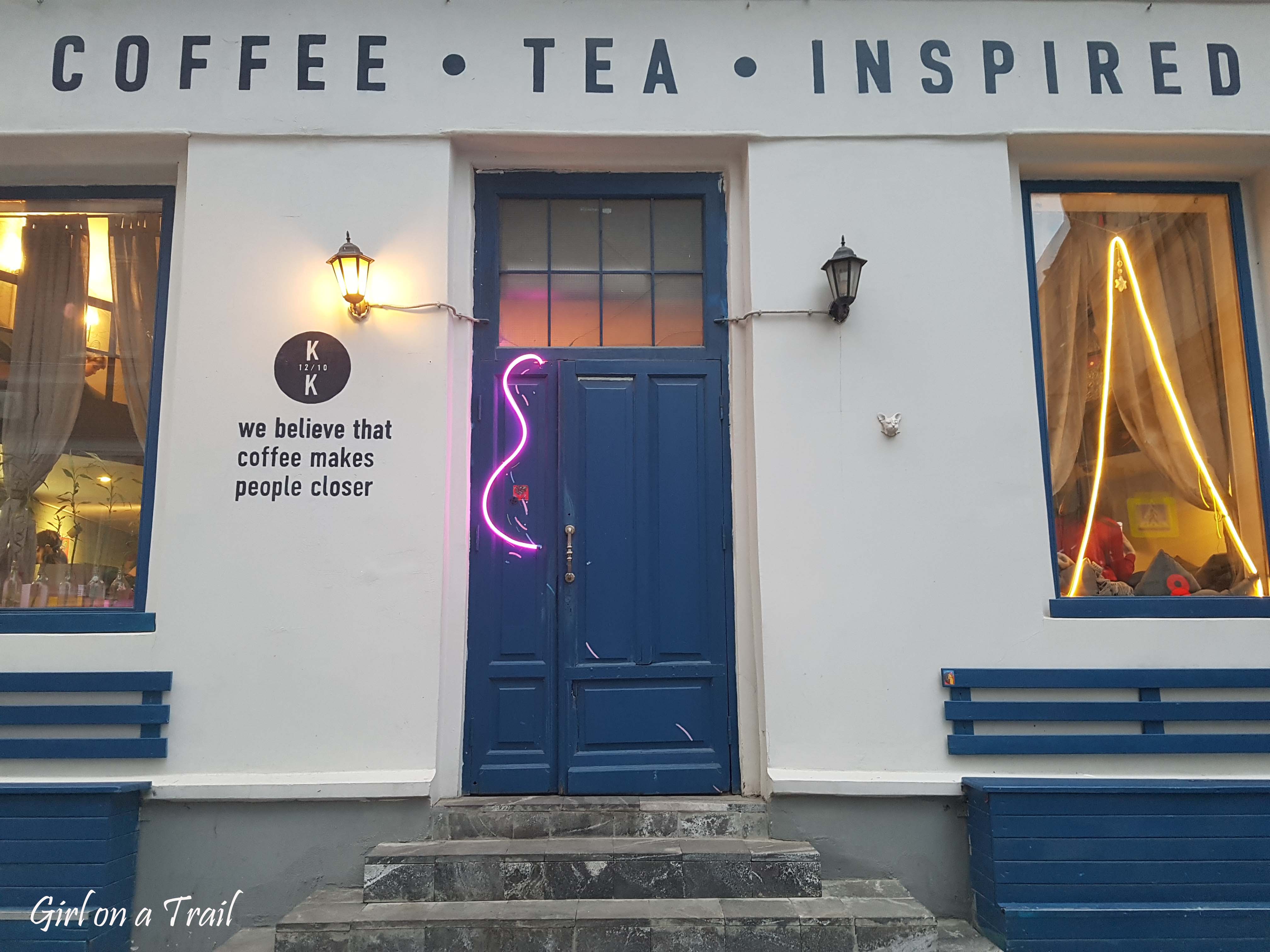 In front of the cafe there's a shop – Chay-Kofe, where you can buy excellent tea. The choice of tea in the store is impressive no less than its decor.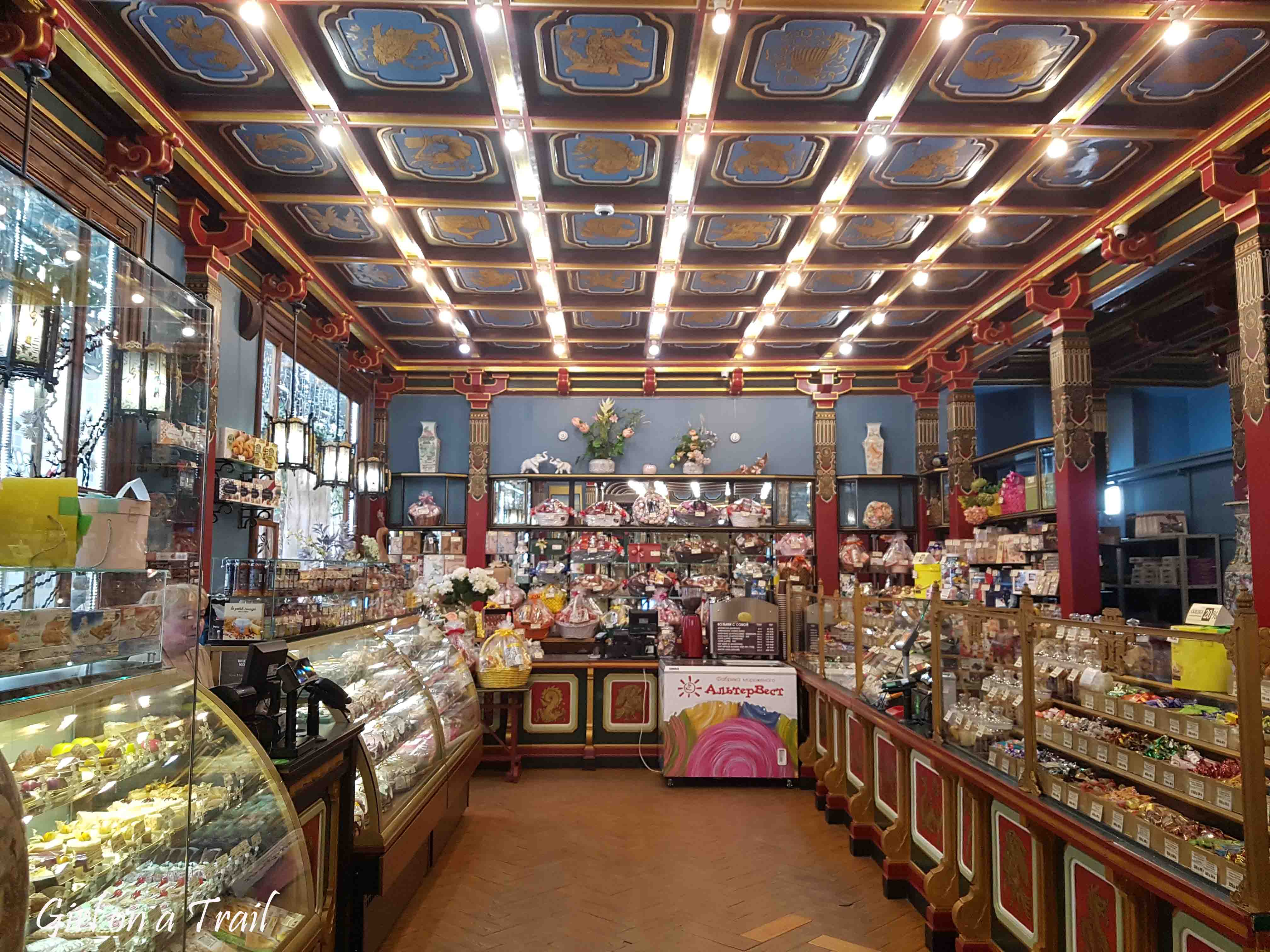 A unique place to try Russian cuisine or just a simple beer is restaurant Petrovich (Myasnitskaya Ulitsa, 24/3). It is worth going here, as it's a popular spot among local residents.
You can watch them dancing to old Russian hits. It's highly probable that you won't spot any foreign tourist there. It's really difficult to find this restaurant, most tourists probably miss it without even realizing it exists.
Below the photo of the entrance to the restaurant.
The restaurant has an interesting decor, the main room contains various souvenirs from the previous USSR era, while the other two look like cosy living room or kitchen.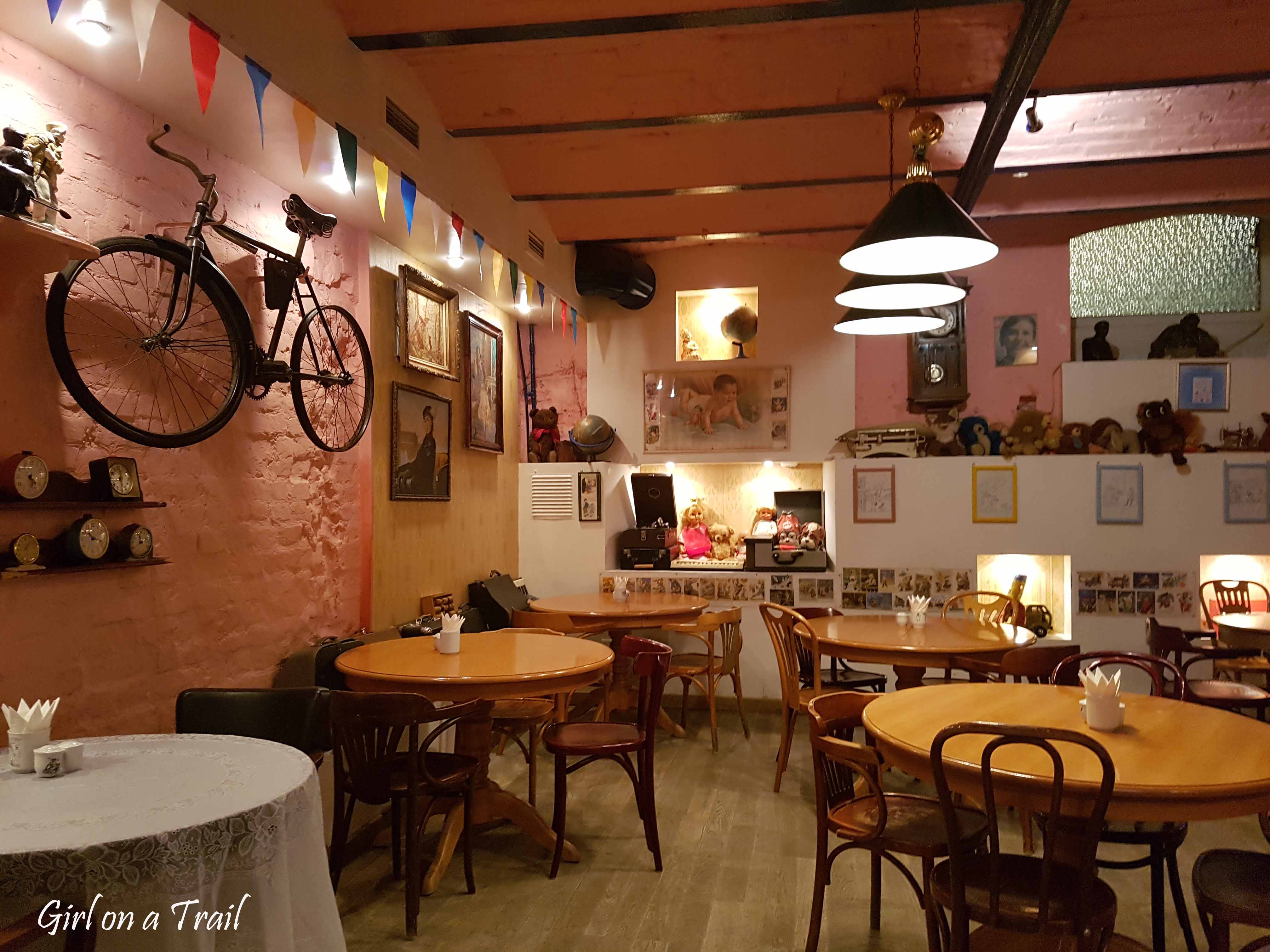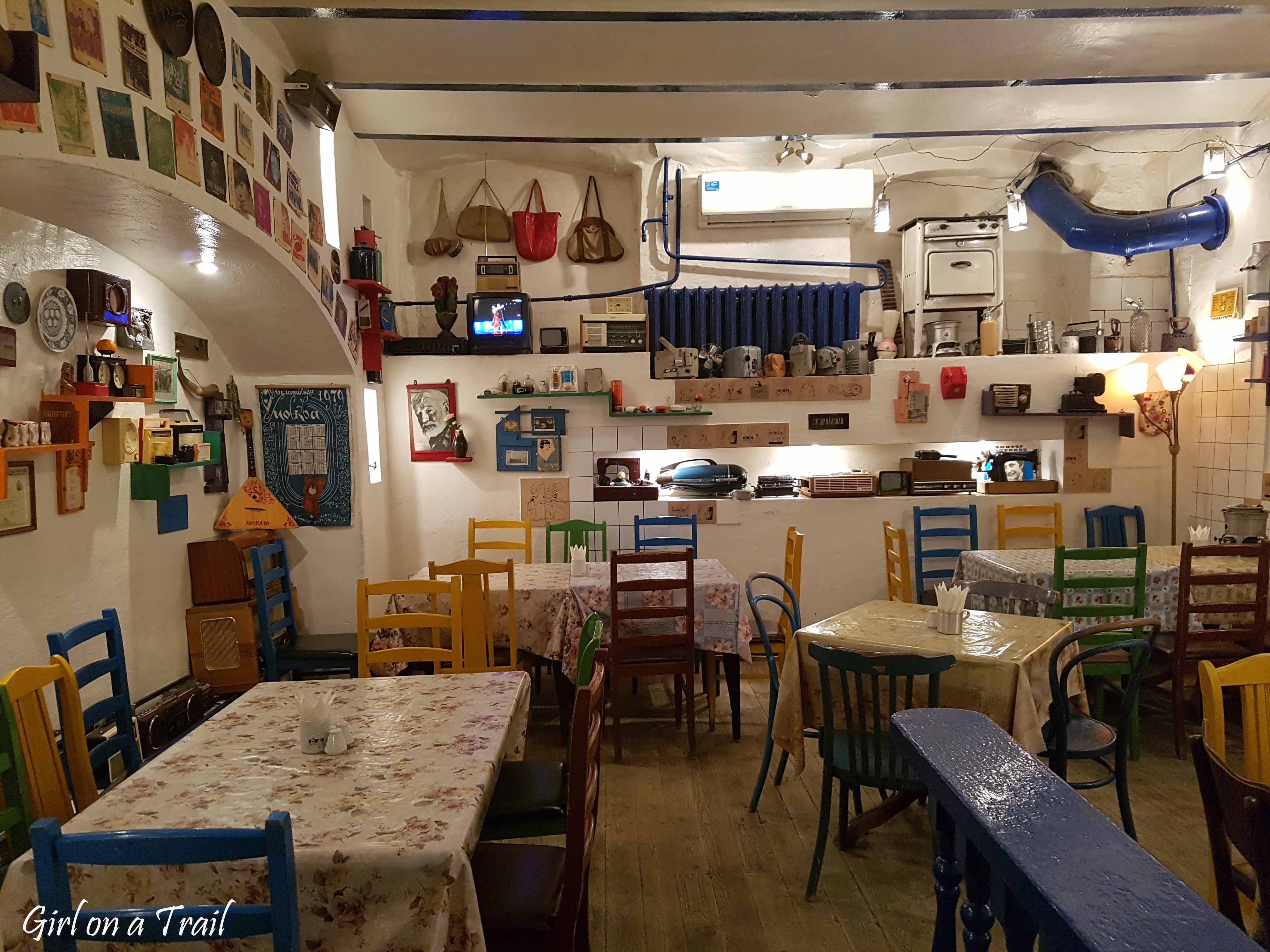 Traditional Russian cuisine and delicious horseradish vodka are served here. I can give you a tip: ask the bartender for a real local vodka and don't be surprised when he starts opening a plastic bottle 😉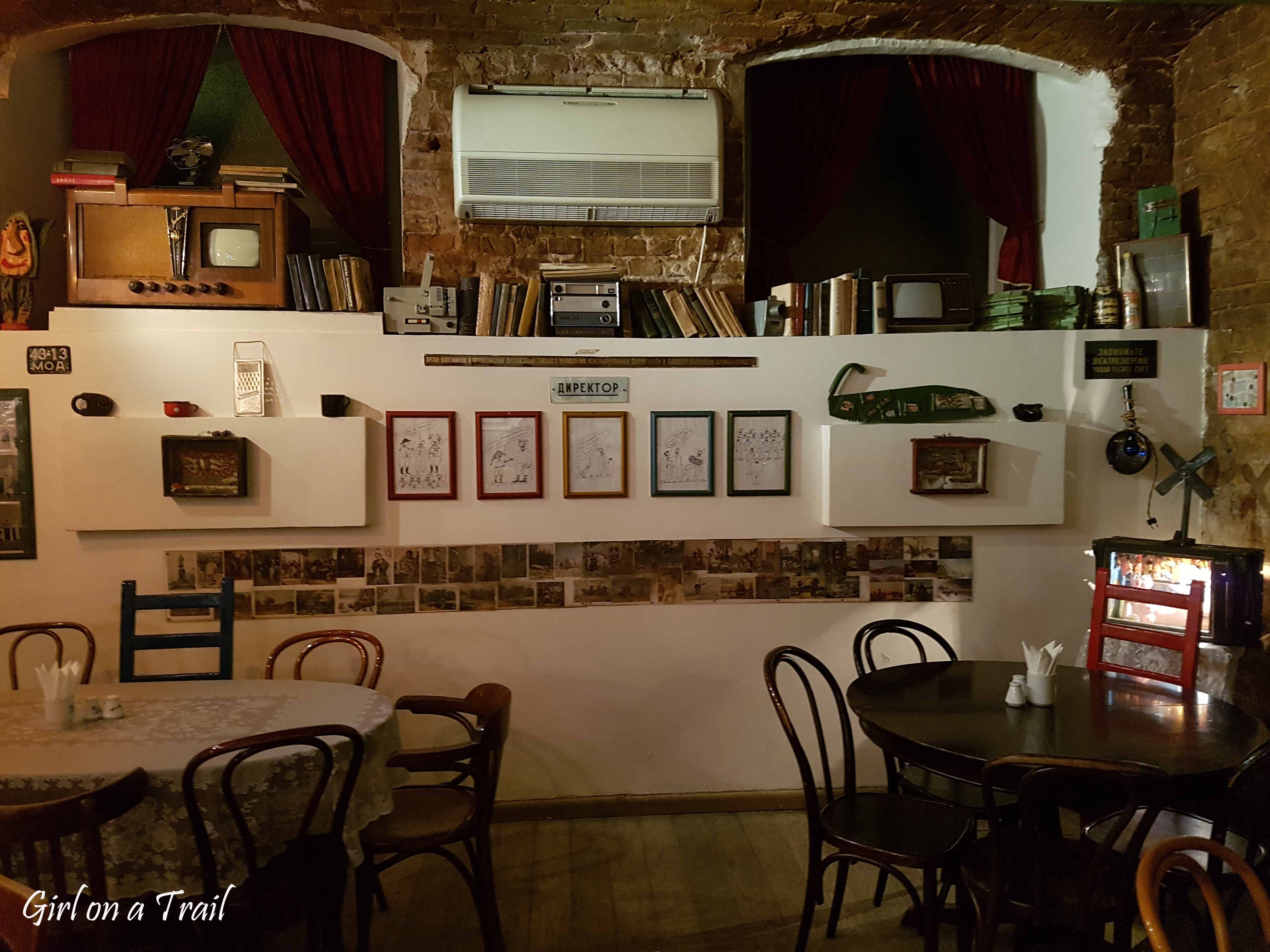 Don't have much time to eat? Forget about Mcdonalds! In Moscow you'll find many Teremok restaurants – the Russian equivalent of the famous American fast food chain. More importantly, instead of hamburger or fries you can try there traditional Russian food like solyanka, Ukrainian borscht, potato pancakes or syrniki – excellent cheese pies and instead of coke, drink kvas!
On the streets of Moscow you can also find many food trucks with snacks.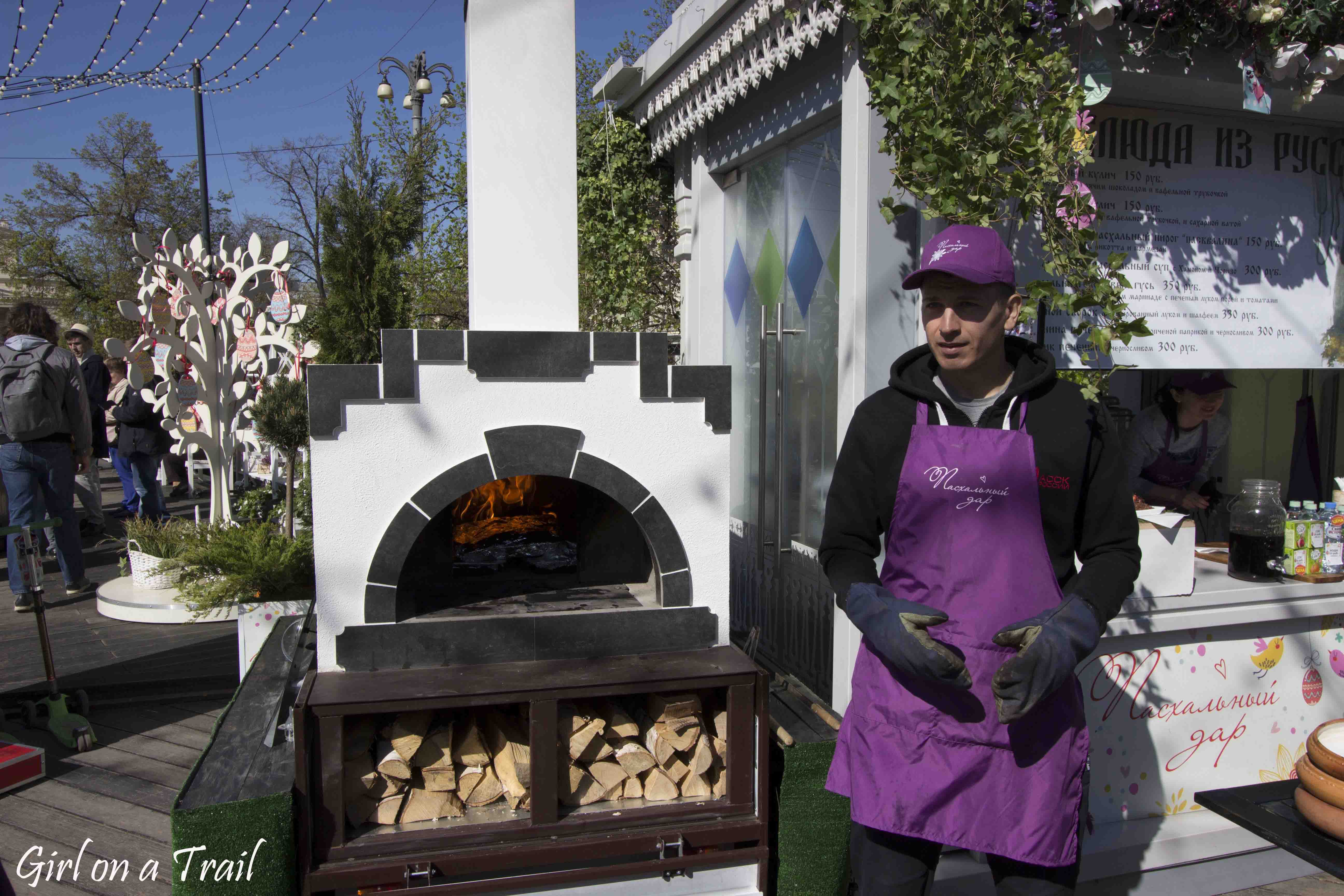 Some stands have a typical Russian character.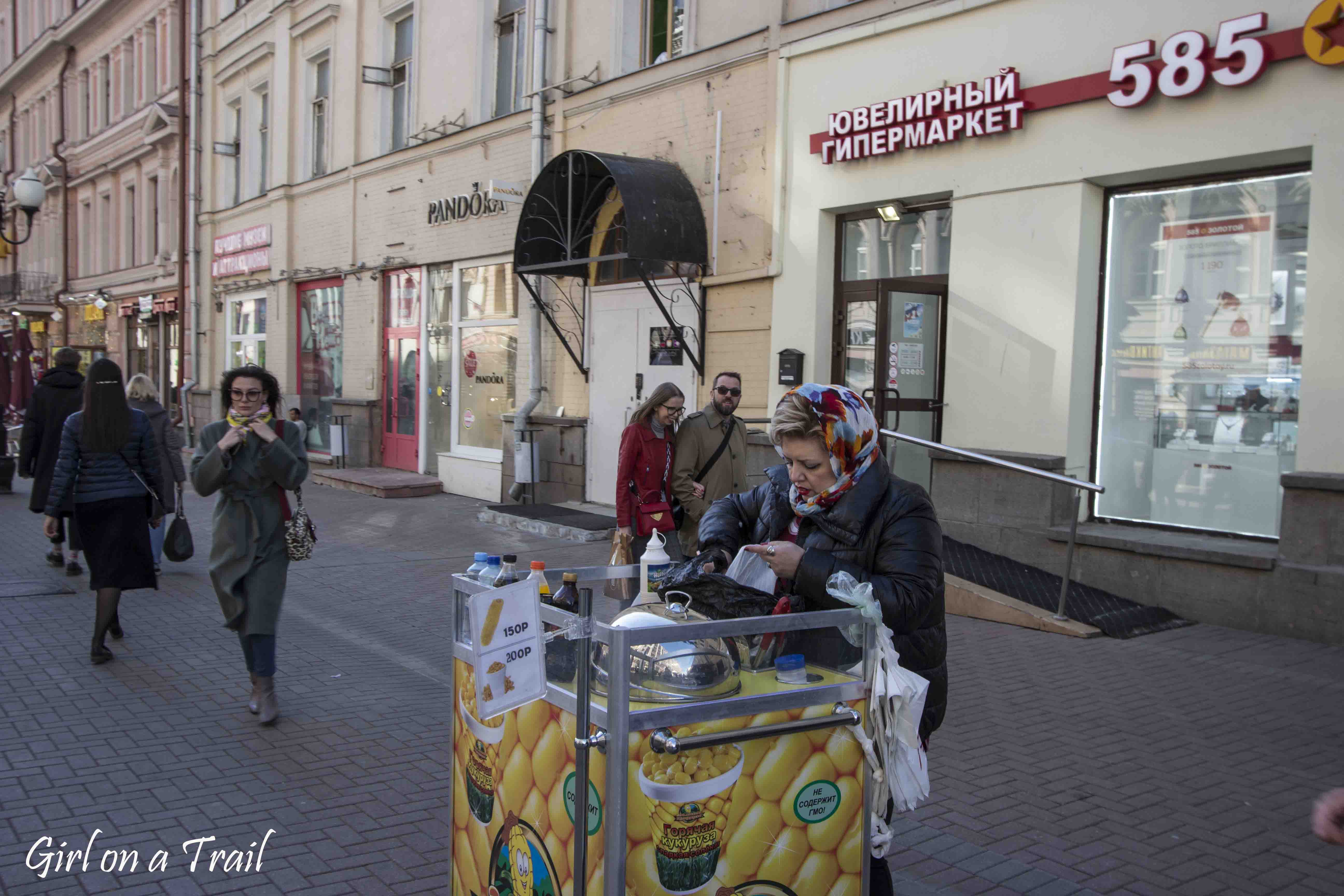 An ideal place to buy local products is Danilovsky market, located a little further from the centre, right next to Tul'skaya metro station.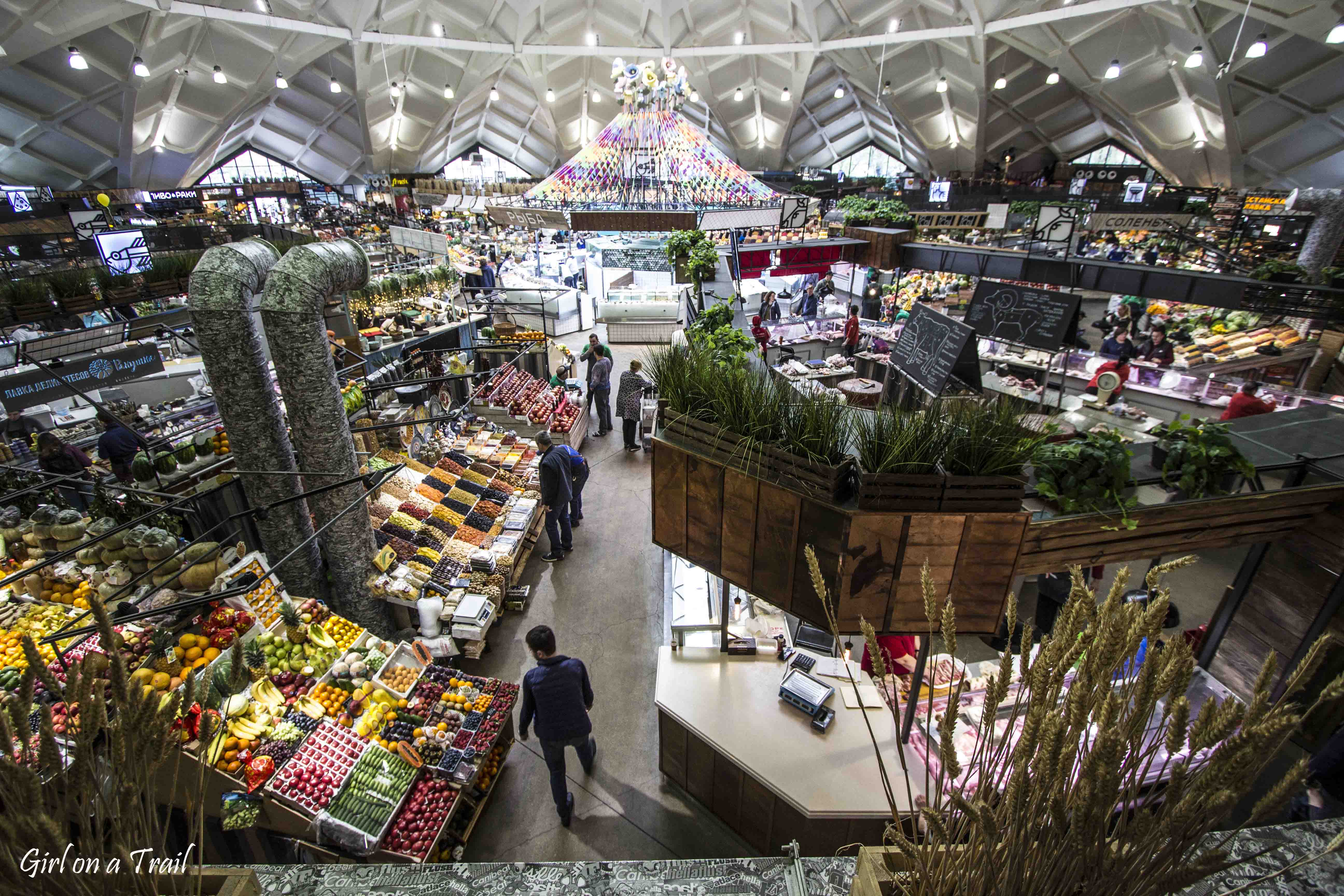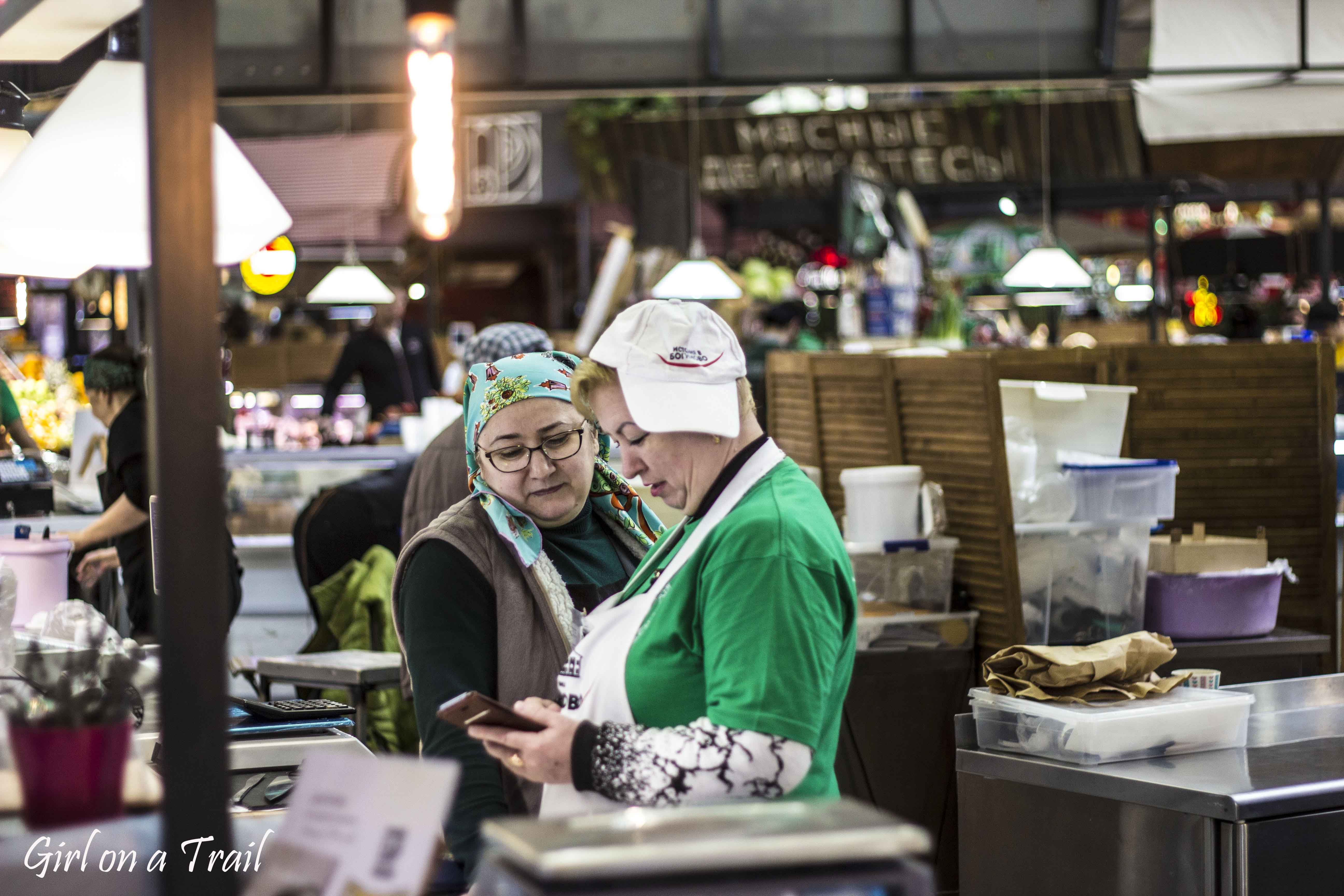 About 20 years ago, it was the main shopping place in Moscow, and even now it's eagerly visited by residents, due to the large selection of food and its quality.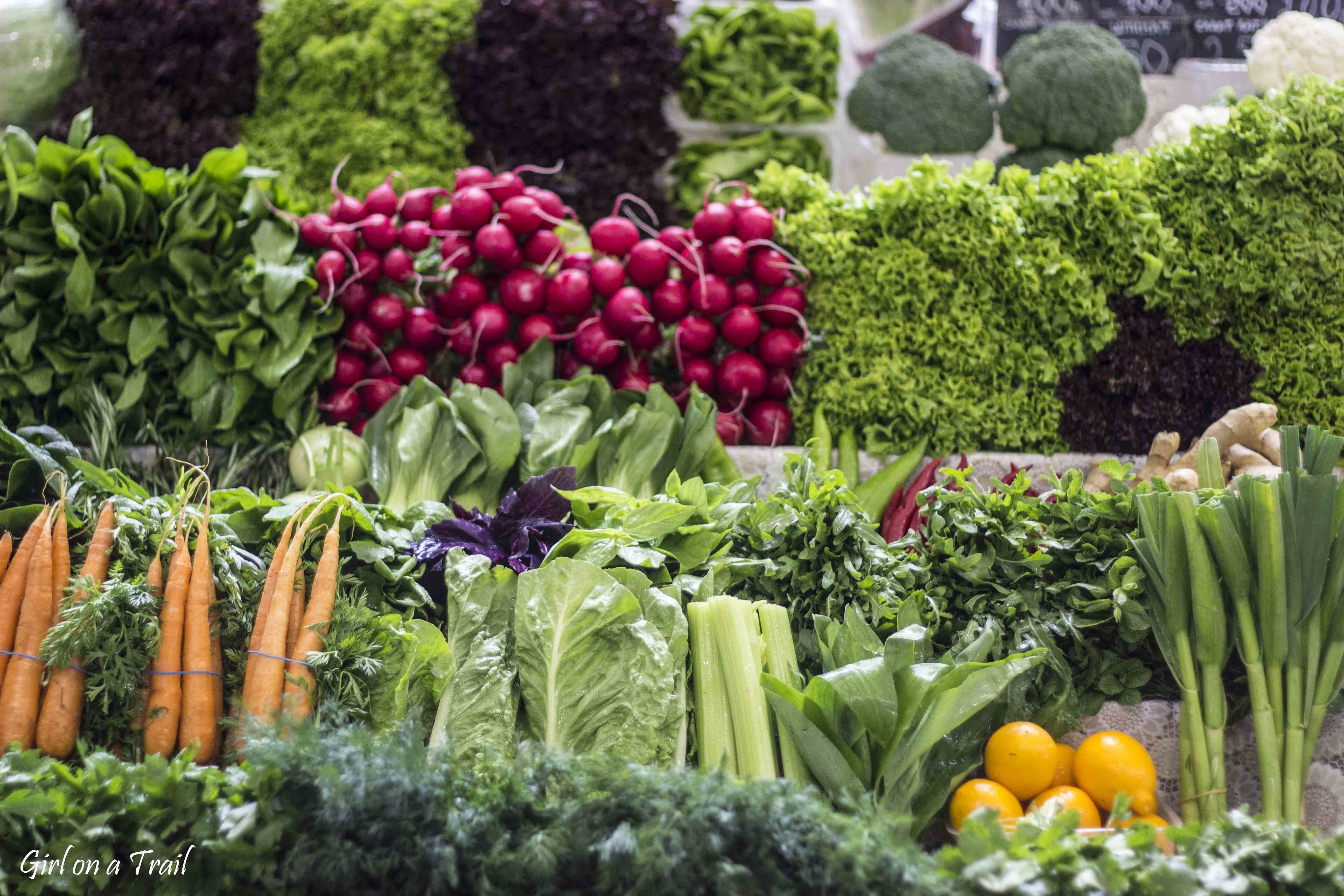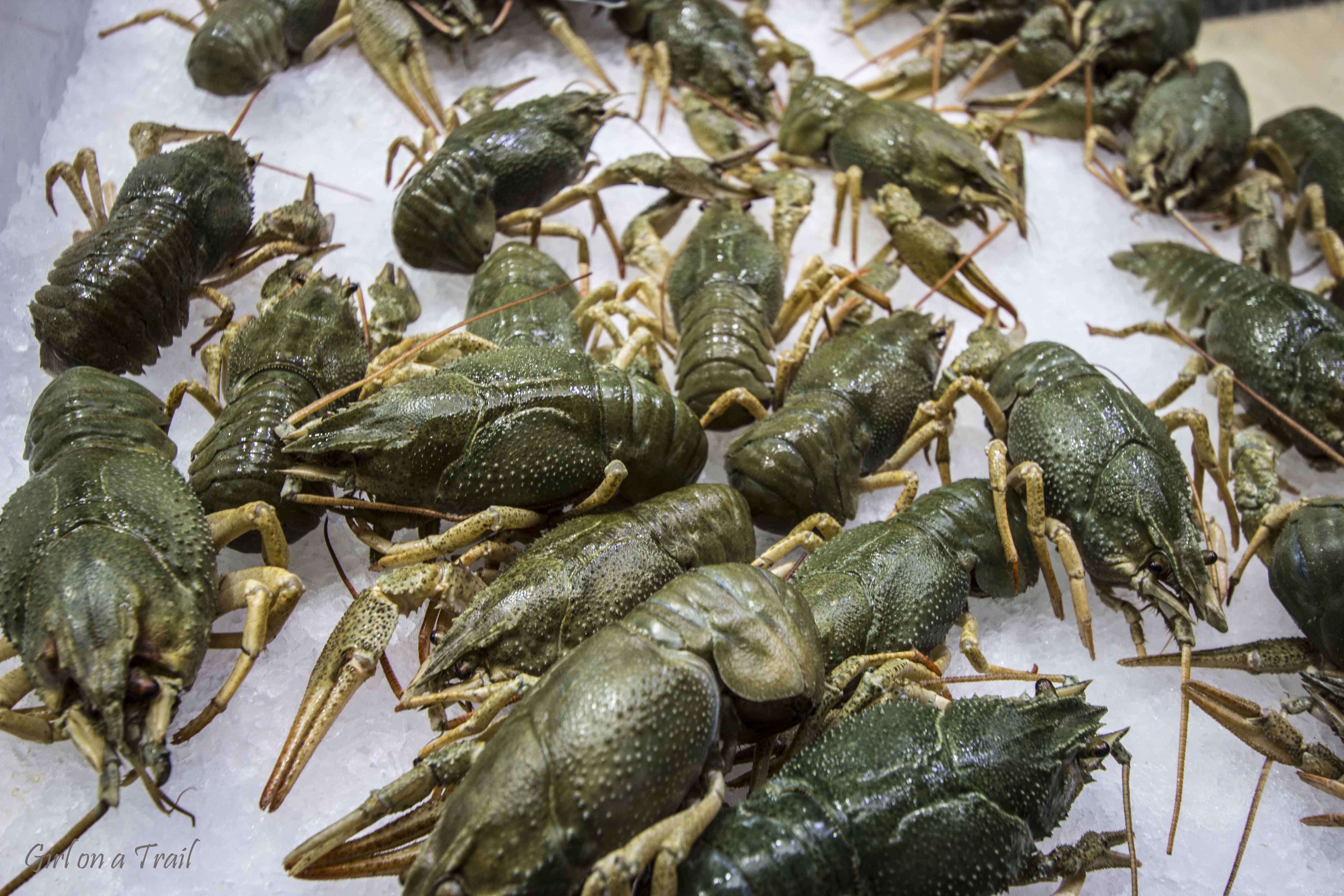 The market itself is a kind of tourist attraction not only because of its authentic, slightly old decor, but also in view of the opportunity to explore Russian cuisine and Muscovites' everyday life.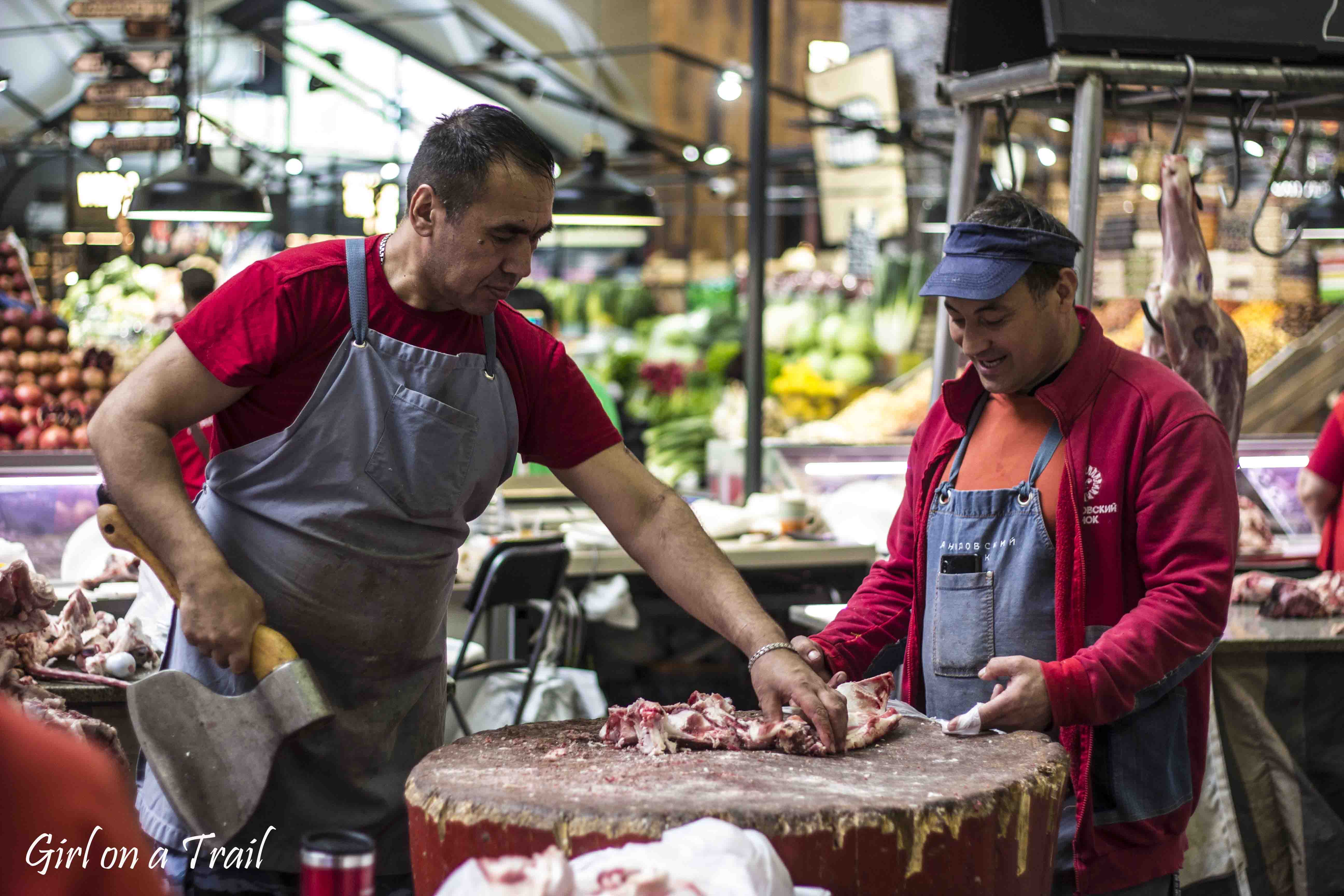 In addition to vegetables, fruit, meat, cheese, fish and seafood, you can purchase here pickled vegetables, honey and excellent bread.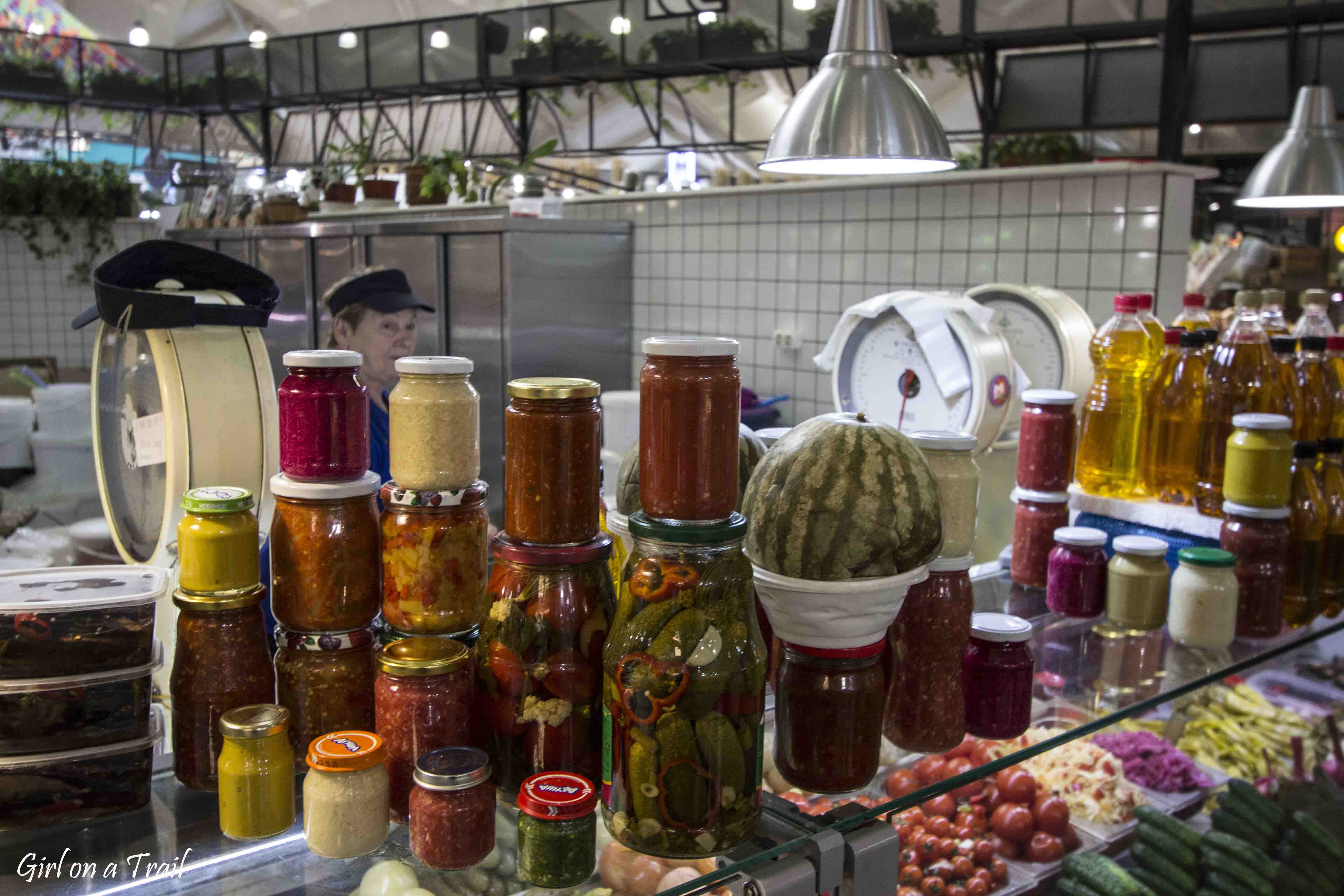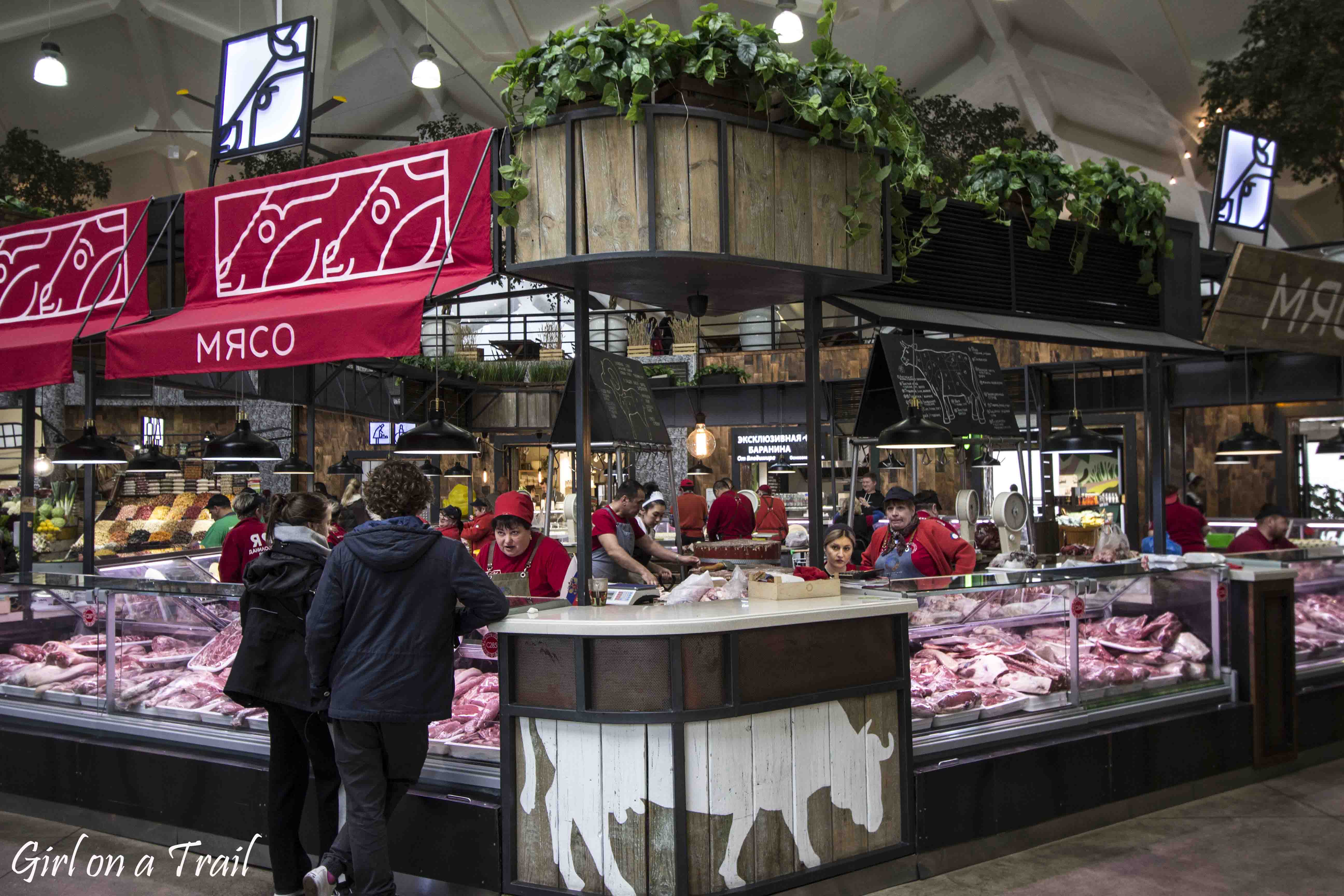 There's also a flower stand and a variety of food trucks, serving local and foreign dishes.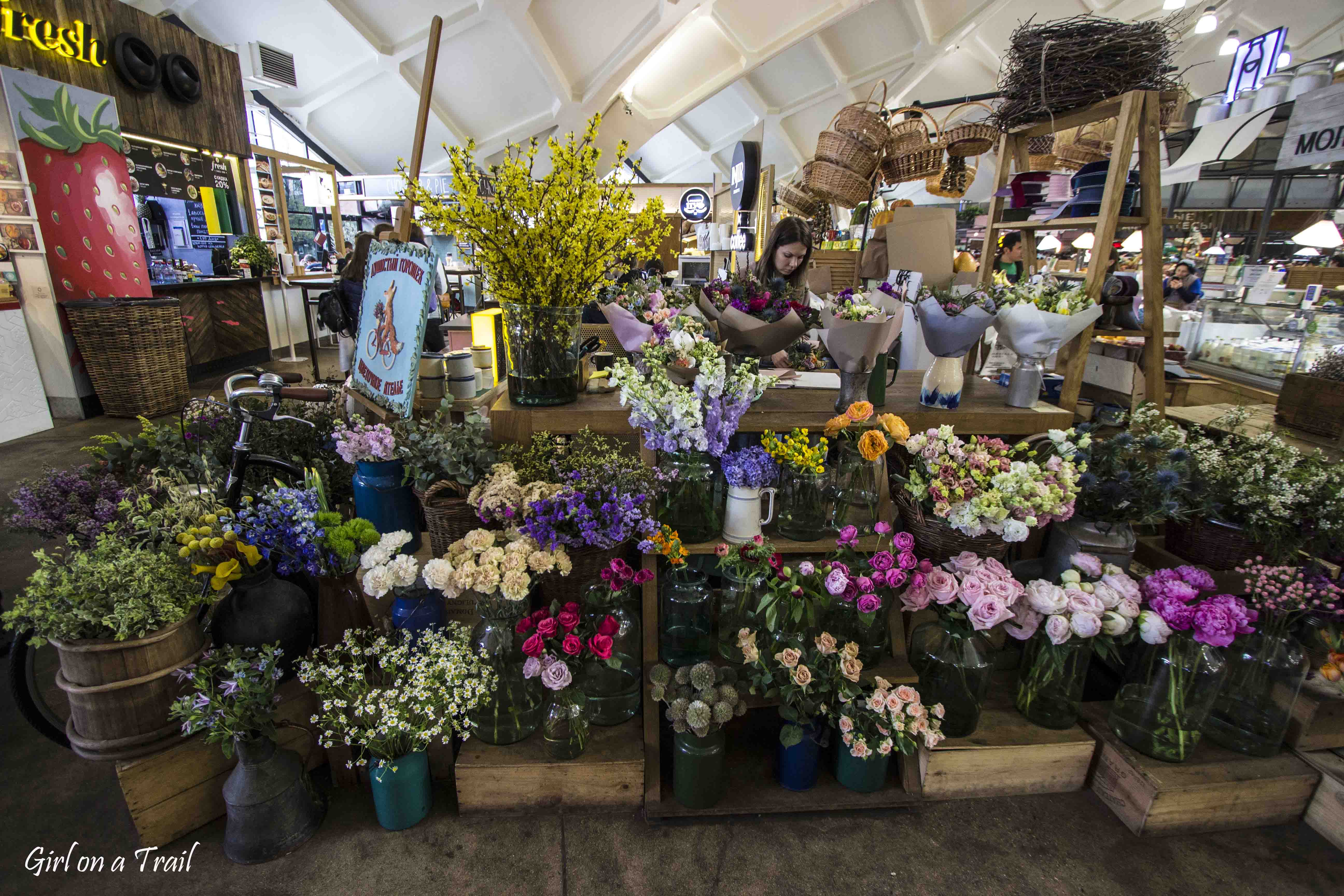 Many food fairs are also organised on the streets of Moscow. My visit to the Moscow capital coincided with Easter. Near The Kremlin, opposite the Bolshoi Theatre a big Easter fair, with local food and products, was organised.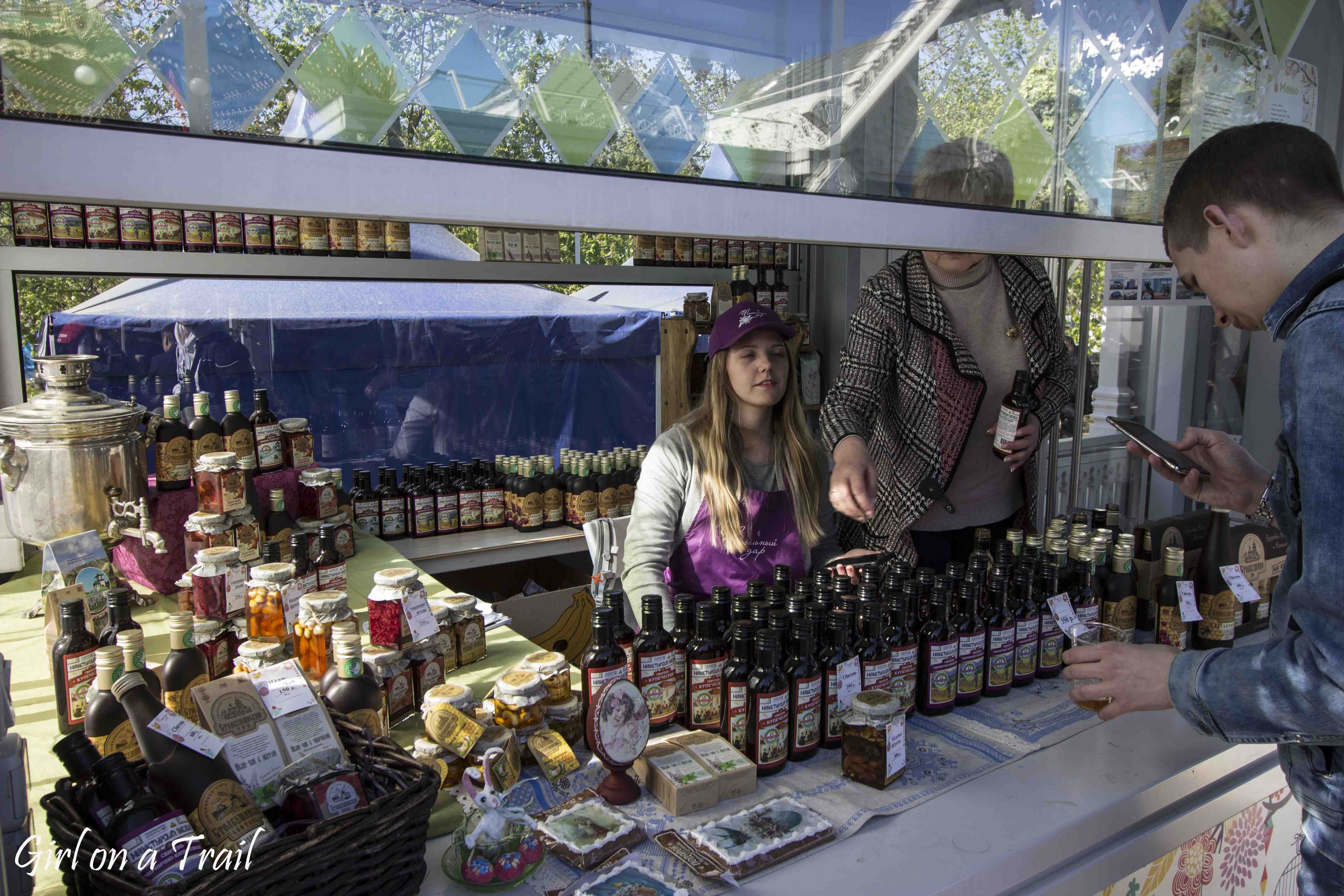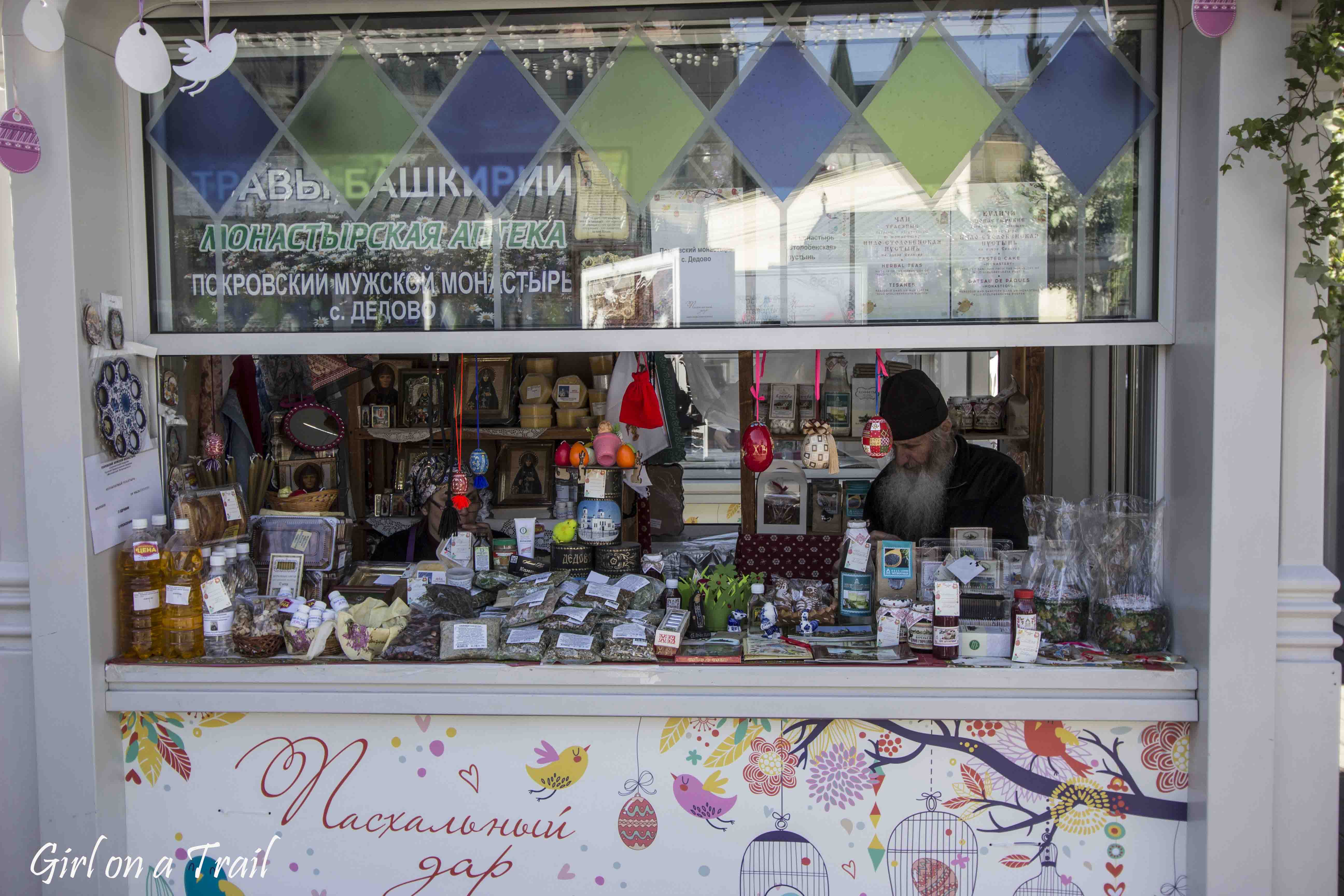 More demanding customers will surely be satisfied with shopping in the Eliseevsky Gastronomy. The shop attracts crowds of tourists due to its splendid decor.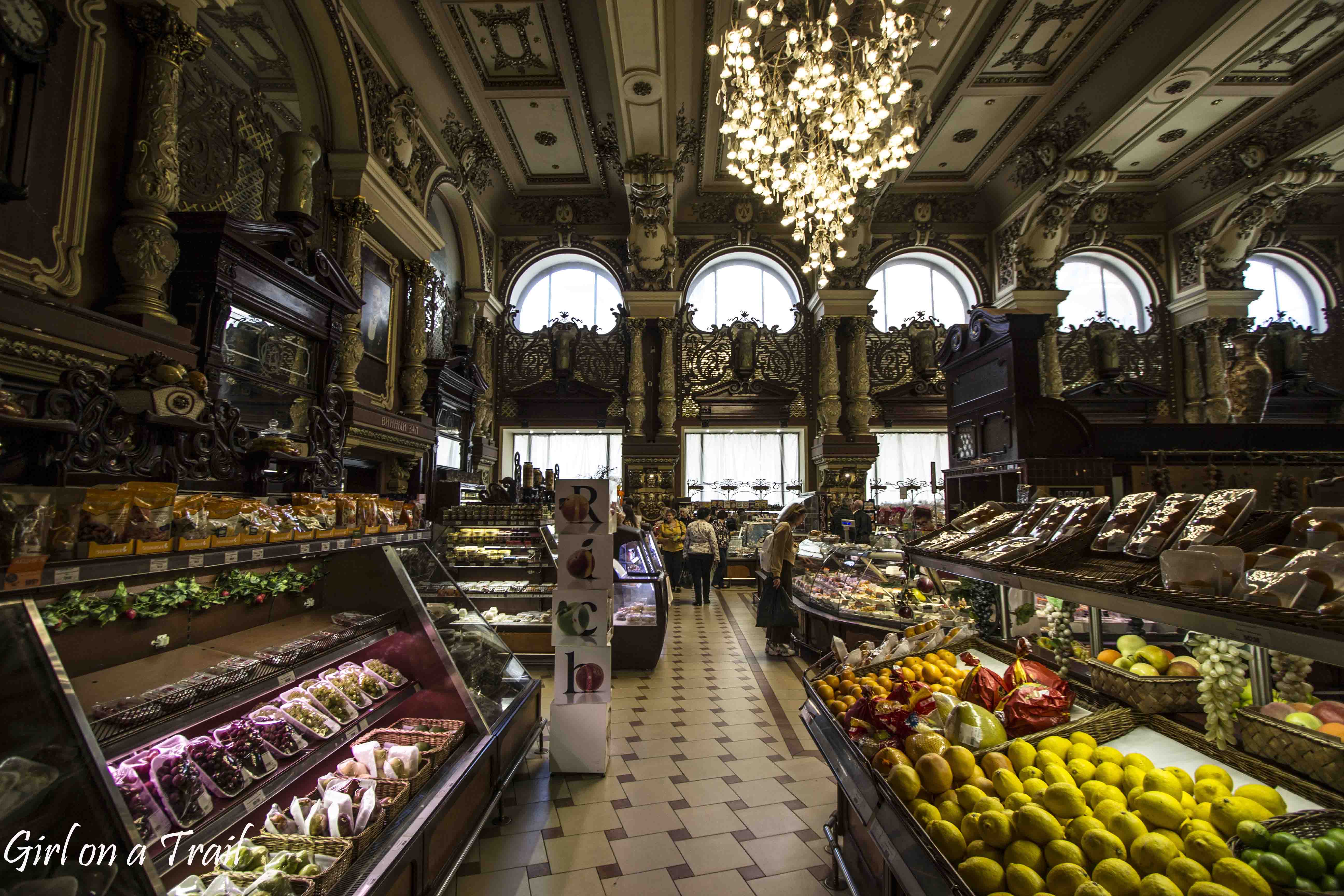 Spacious interior, crystal chandeliers, golden decorations, marble columns and paintings resemble rather a ballroom than a regular "grocery".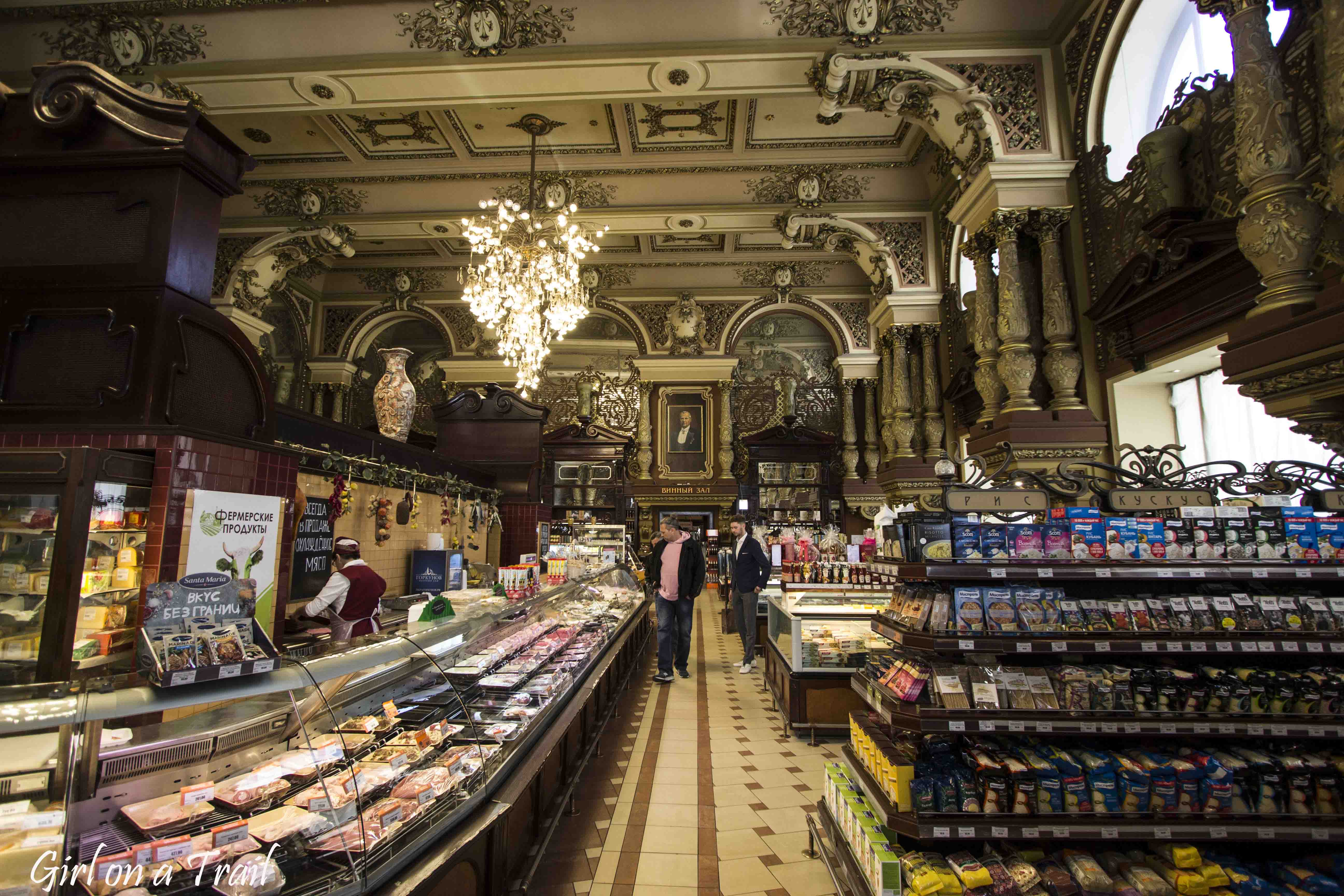 Here you can find luxury products, which aren't available in ordinary stores, although Eliseevsky has a very rich offer of canned products 😉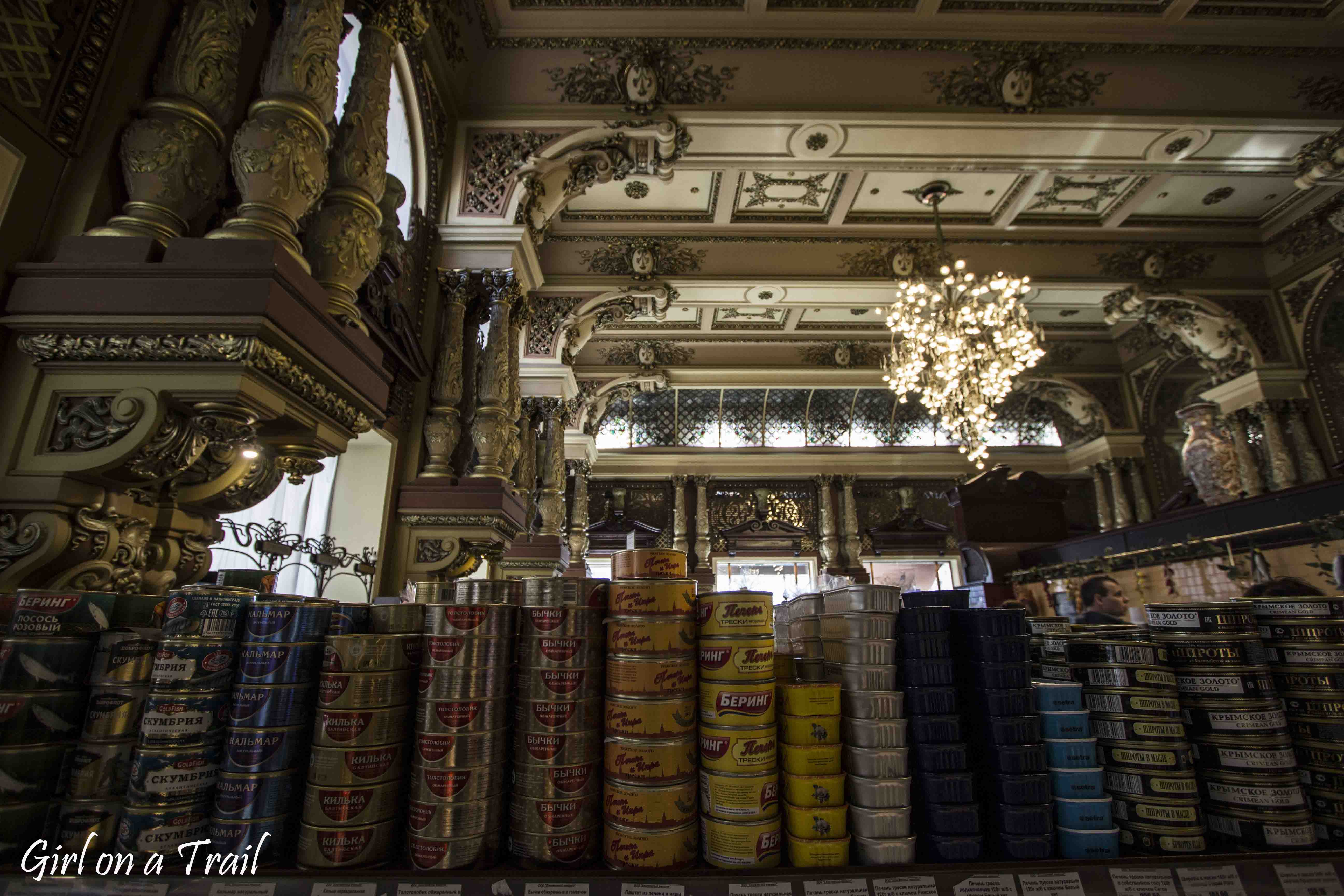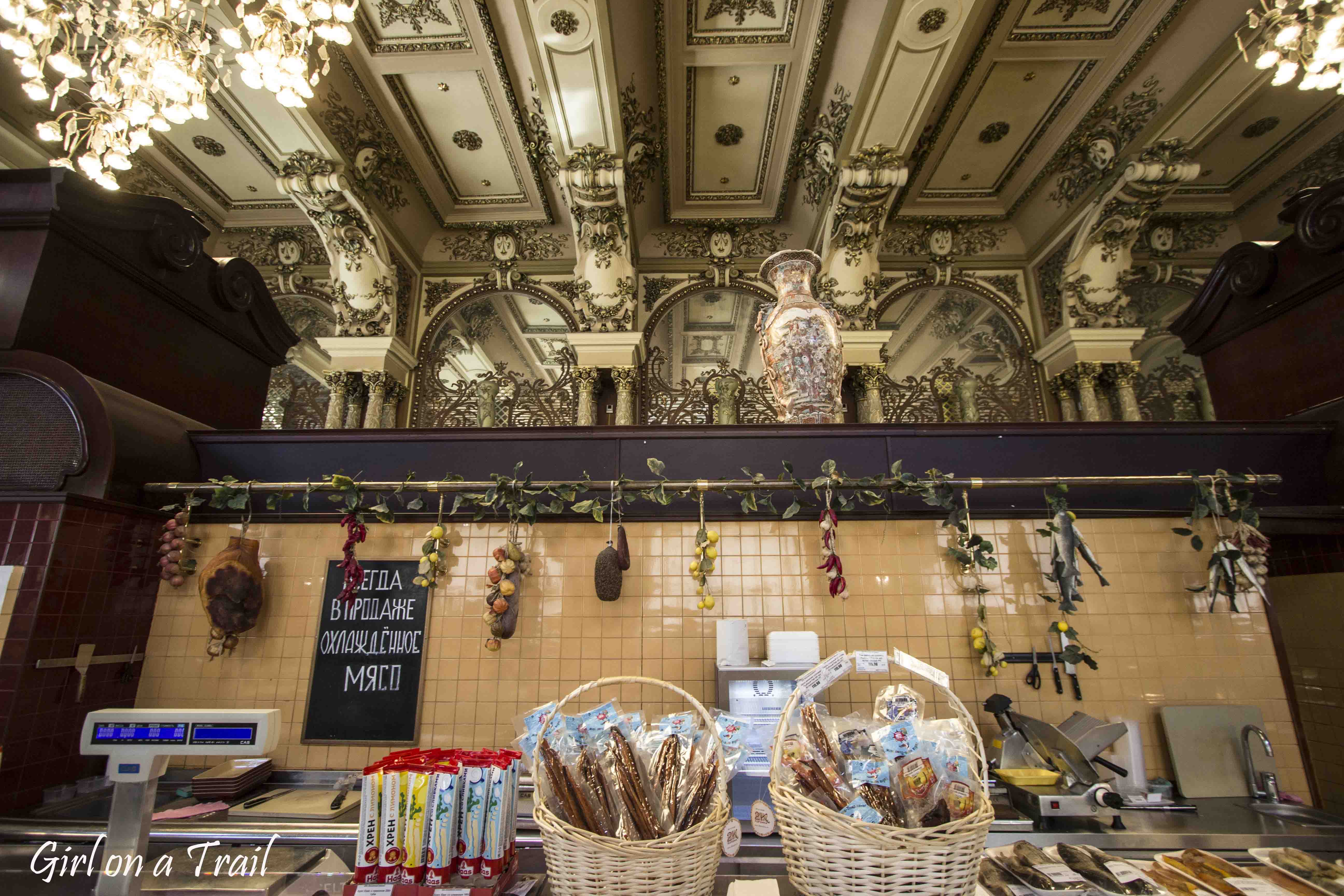 Are you interested in Moscow? Check out other posts!