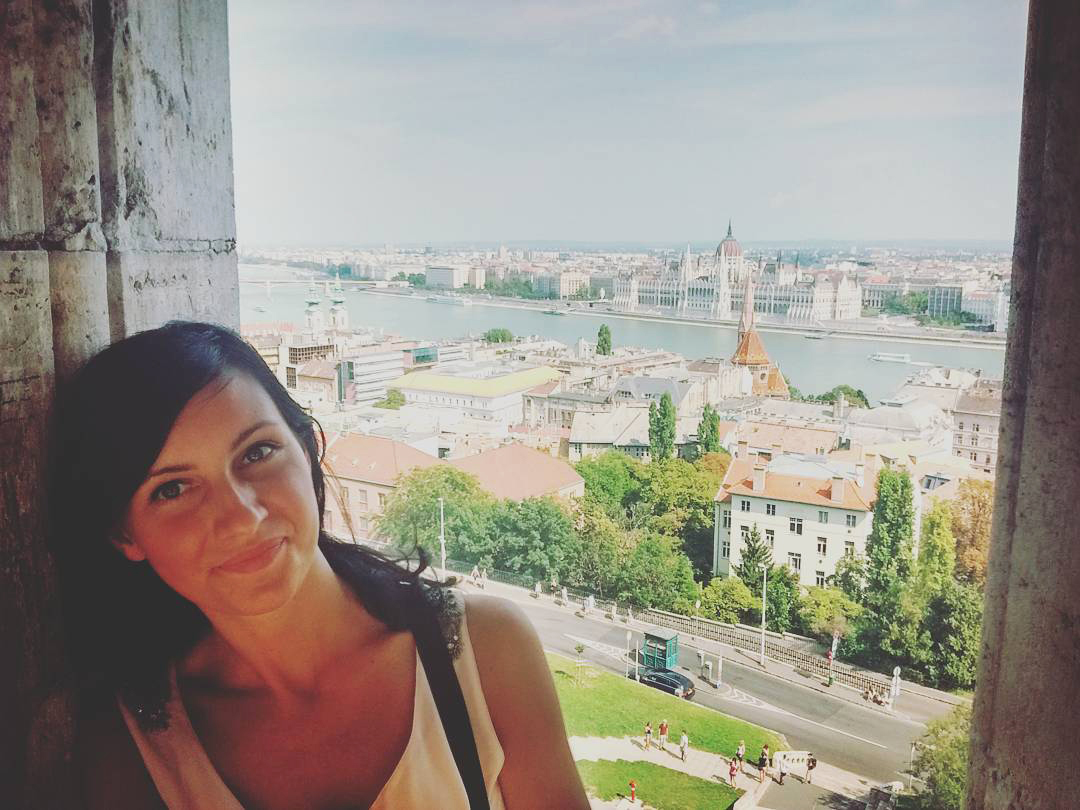 Budapest – 15 reasons why I love this place
1.Parliament
An ideal place for an evening stroll is Pest embankment. Beautifully lit Parliament and the Chain Bridge add to the atmosphere.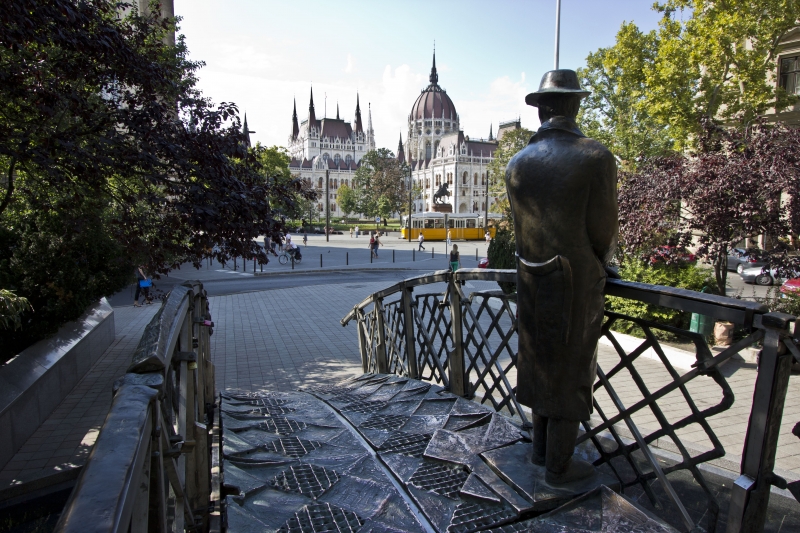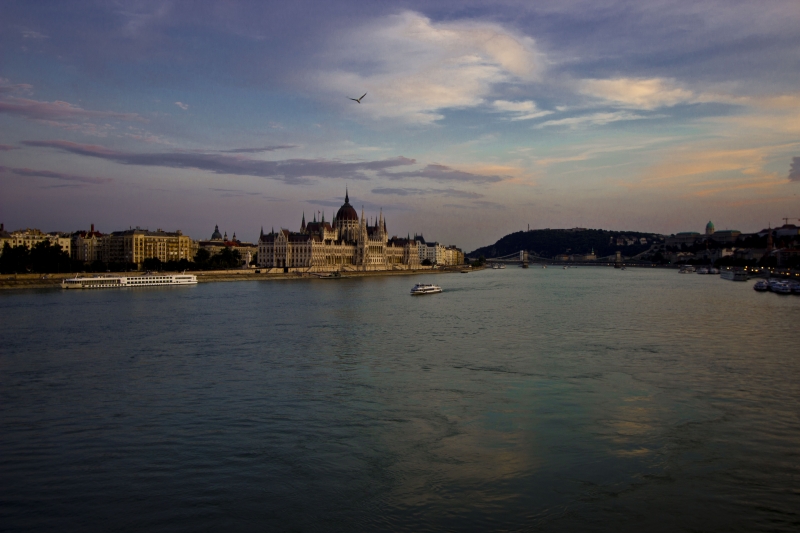 Just beside the Parliament, you'll find the monument dedicated to the victims of Holocaust. It consists of 60 real pairs of shoes. Here in 1944, Jews executions took place.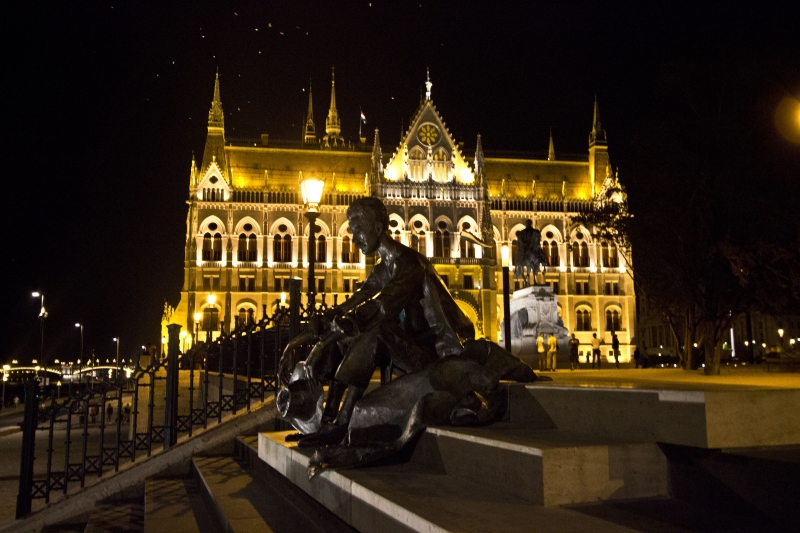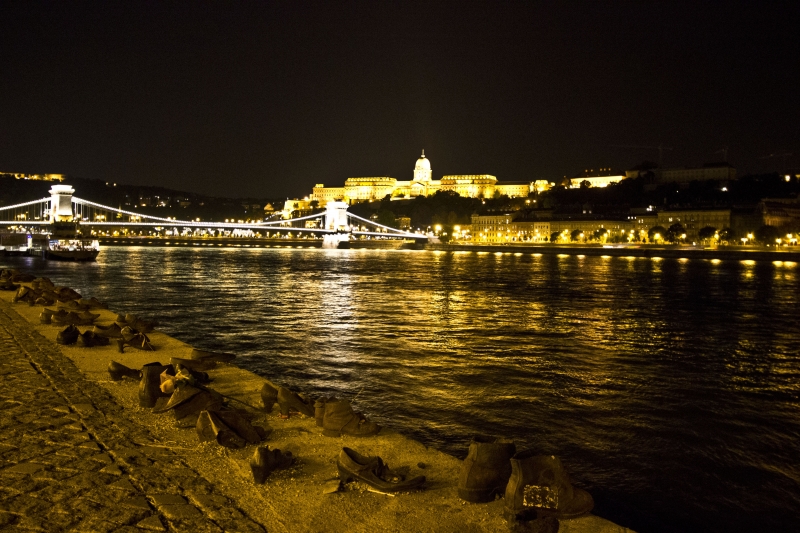 2. Millenary underground
An obligatory point during sightseeing is Budapest underground. The first metro line was opened here in 1896 for the 1000 anniversary of the establishment of Hungarian country. It's the oldest line in continental Europe. Old, ramshackle trains, steep escalators or tiled stations are inseparable part of Budapest.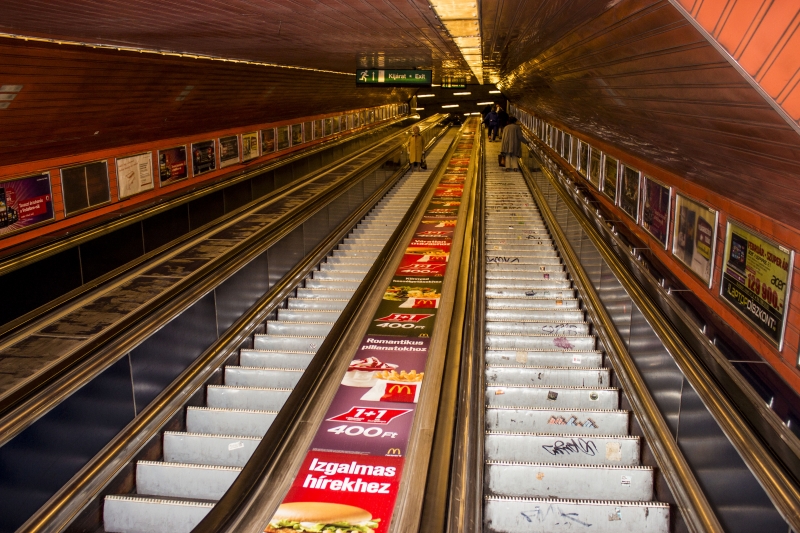 Additionally, the old trams which compose with the surrounding in a very interesting way.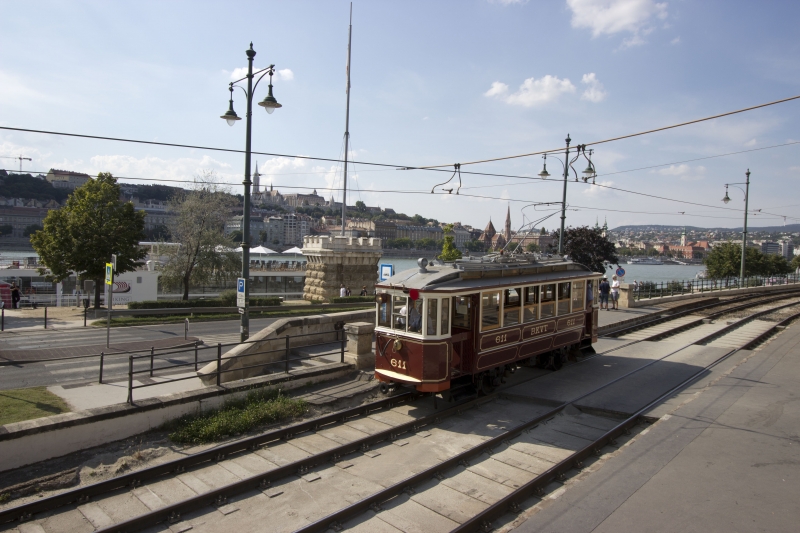 3. Freedom Square
Where in a one place you can see the Ronald Reagan monument, American Embassy and the monument of the Soviet soldiers? The answer is: on Freedom Square in Budapest 😉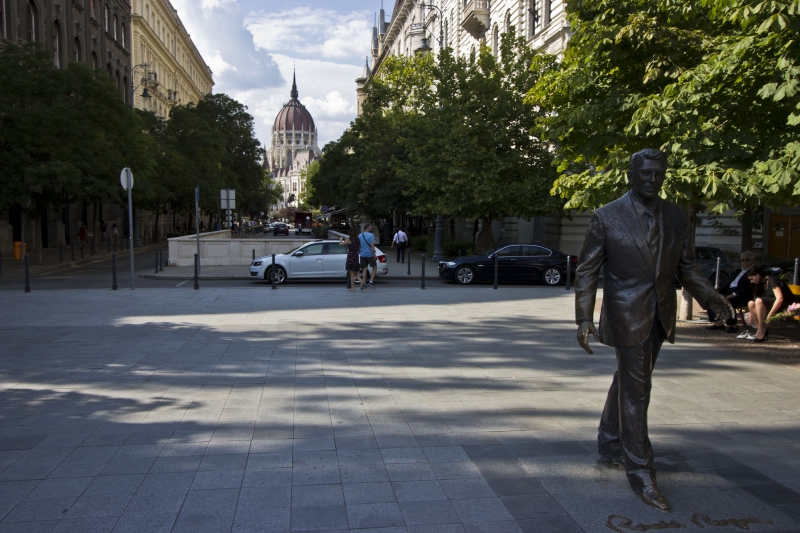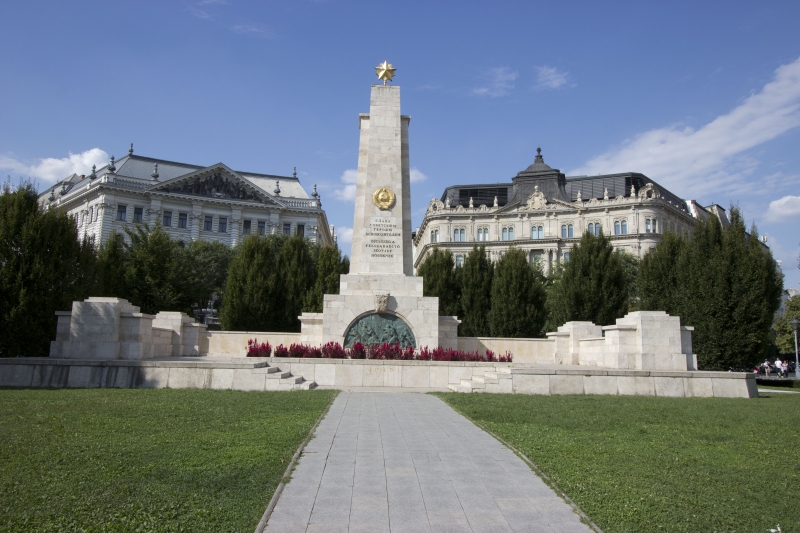 4. Observartion bastion
Against all appearances, the Fisherman's Bastion was built quite recently because in 19th century and as a matter of fact it wasn't used for defense but for sightseeing purposes.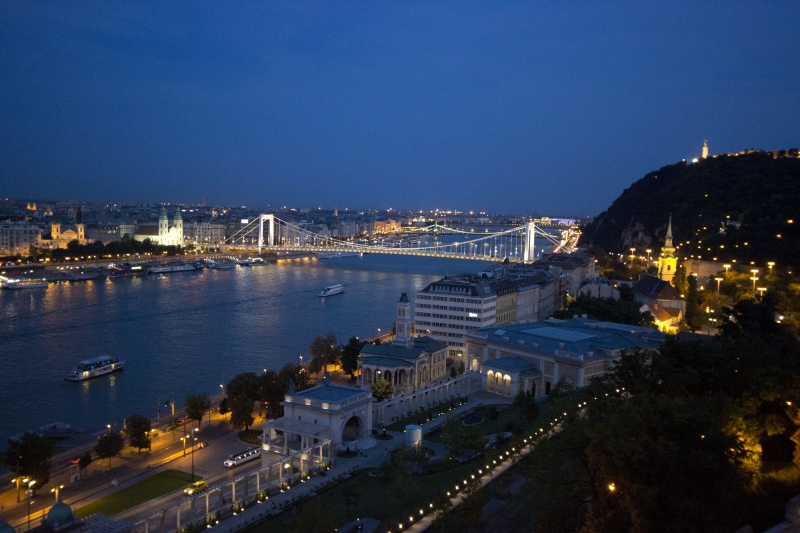 I must admit that the Bastion together with the Castle Hill, guarantee picture – perfect panorama of Danube river, famous Parliament, Chain Bridge or Margaret Island.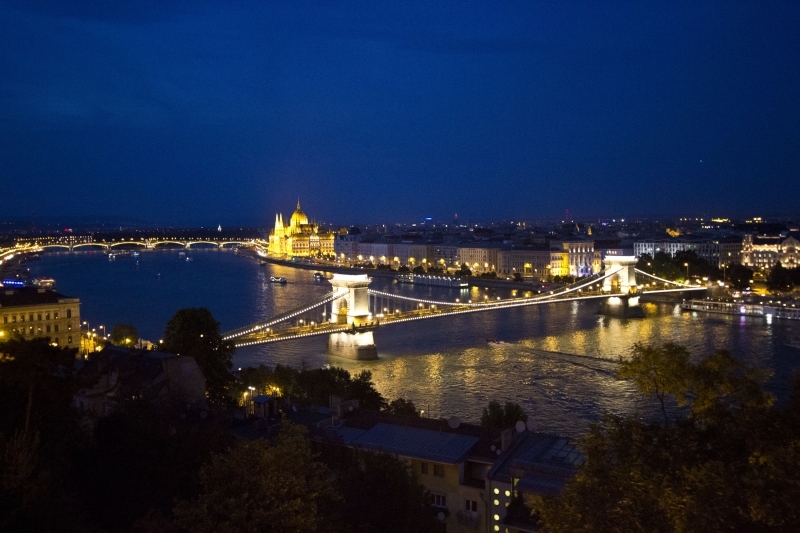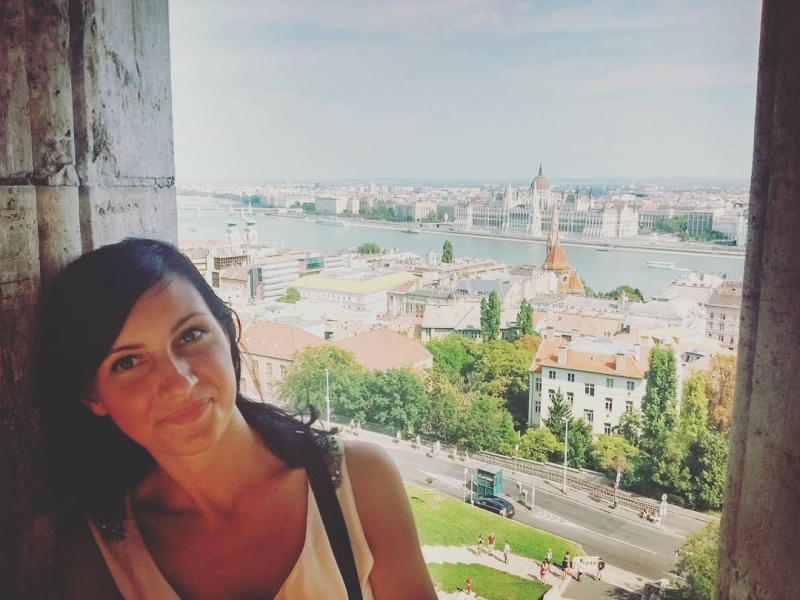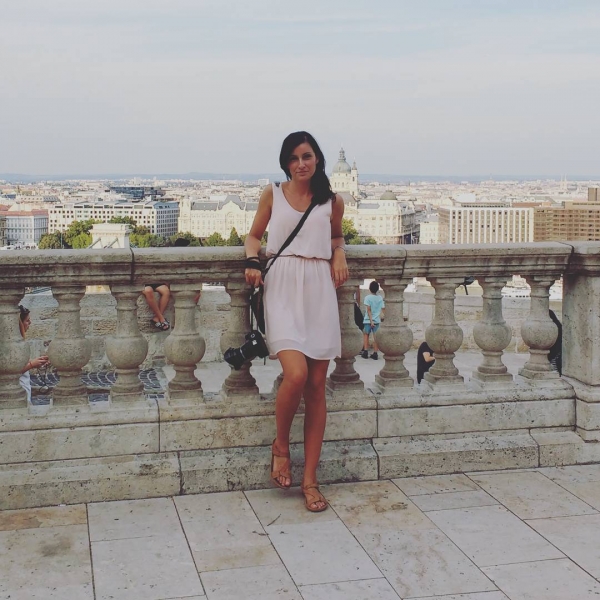 It's well worth coming here during the day and night, when it's beautifully lit.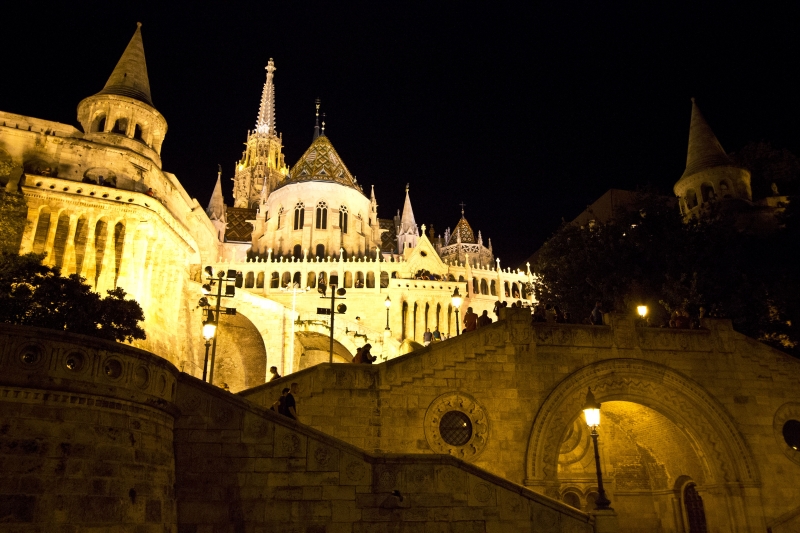 5. Funicular to the Castle
How about a funicular trip to the Castle Hill? I warn you, it's really steep but the views are incredible!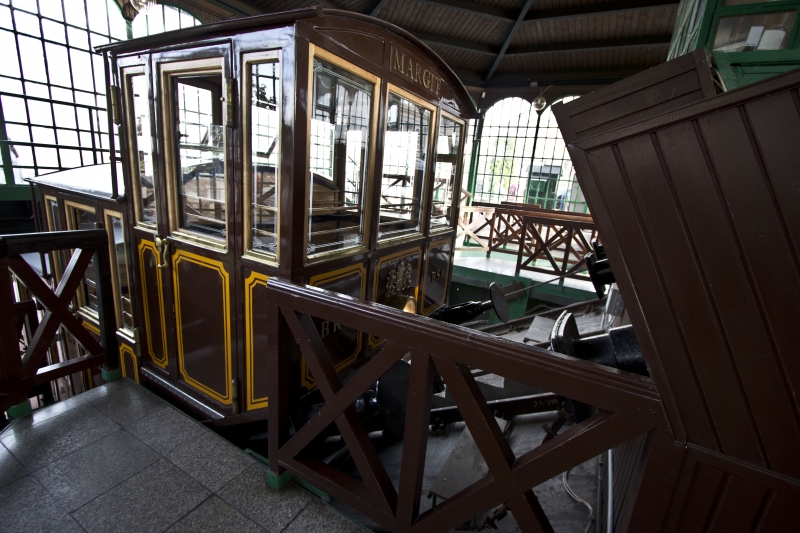 6. Buda and Pest connected!
One of the oldest and the most beautiful bridge in Budapest is Szechneyi Chain Bridge. It was built in 1849 and was the first bridge which connected Buda and Pest.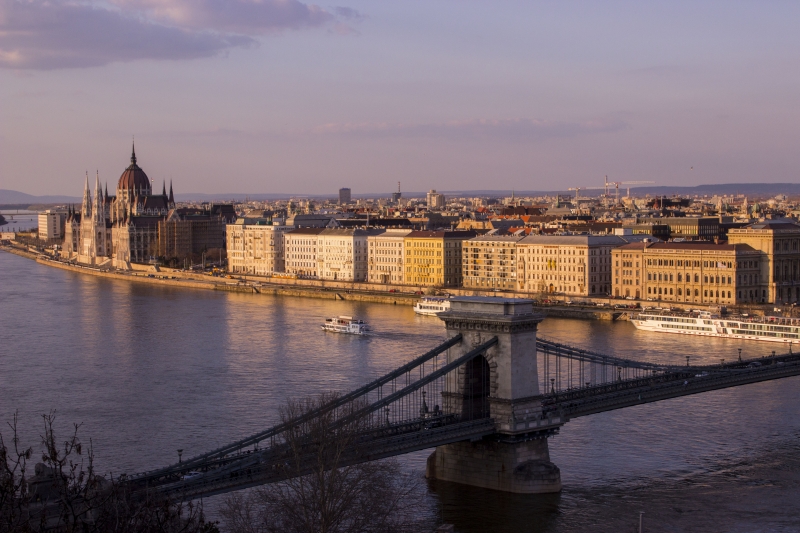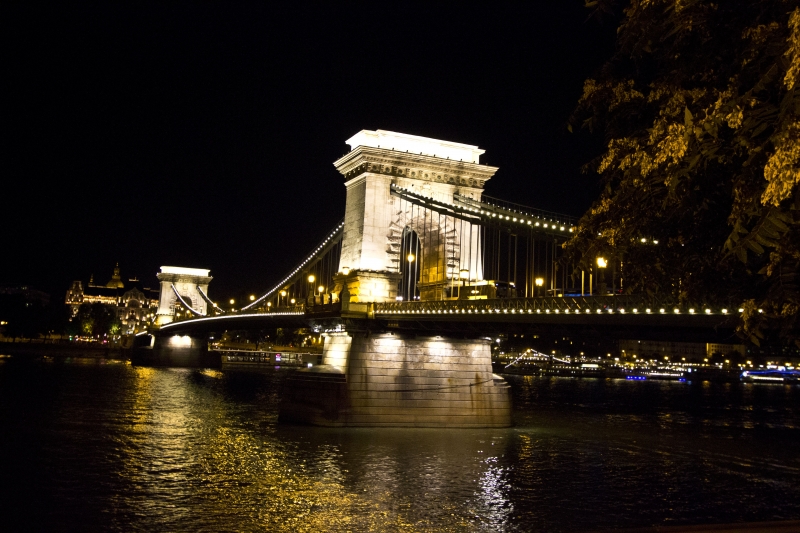 7. Cuisine
Reportedly, Hungarians say that in the world are only 3 cuisines: Chinese, French and Hungarian. So I'm curious what would say vegetarians 😉 On the whole, I can describe Hungarian cuisine in two words: meat and paprika. Fortunately I'm not vegetarian.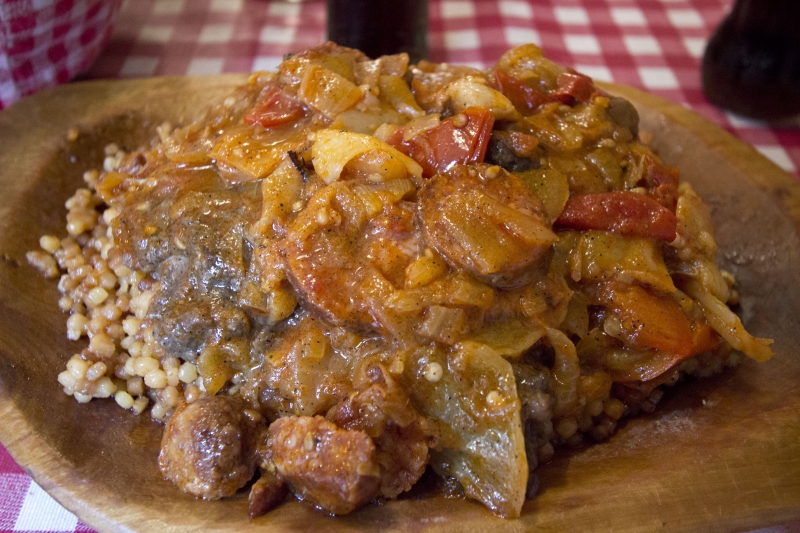 However, I must hand it to Hungarians, that on a linguistic base, their cuisine outclass the cuisines of other countries. I can bet that when you come to order French fries in local language – hasábburgonya, you'll finally choose traditional lecsó or beef stew 😉
8. Kerts – the city in ruin
Hungary is also famous for wines like Tokay or Egri Beaver.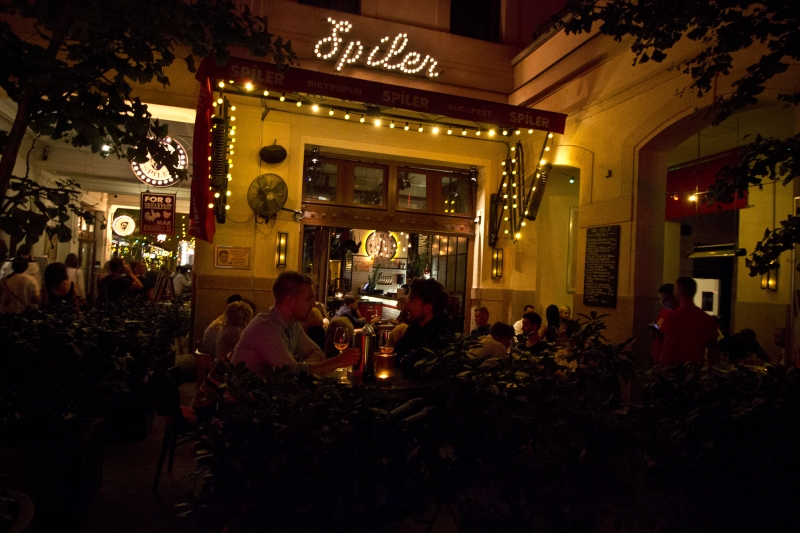 There's also a wide choice of harder liquors, with the most famous Unicum, called by locals "Hungarian national accelerator". So, if you like liquors like Jägermeister, you'll like this stuff, if not you'll check what does it accelerates…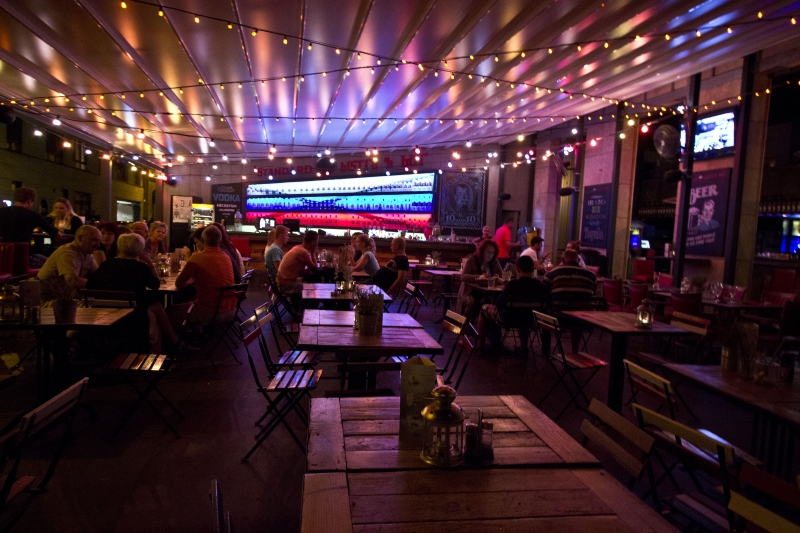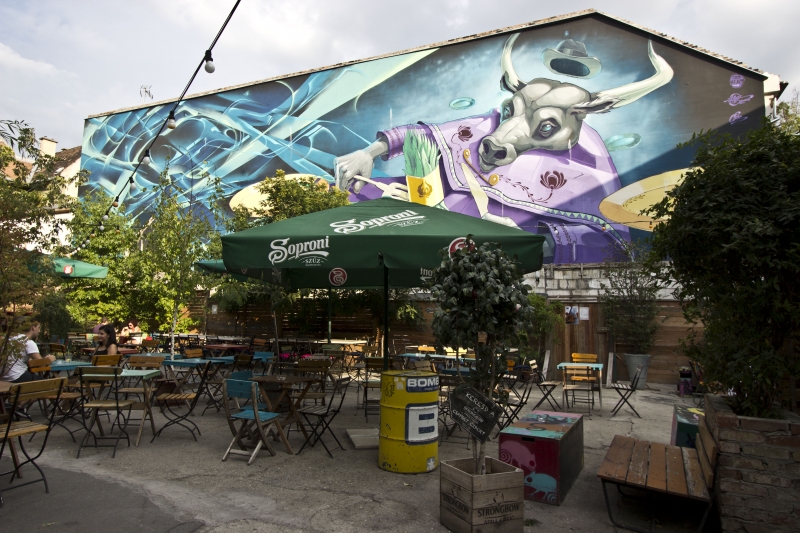 So where you can taste Hungarian liquors? Necessarily, you should visit kerts – so called ruin pubs. You'll find plenty of them close to the Synagogue. Each of them offers a unique atmosphere.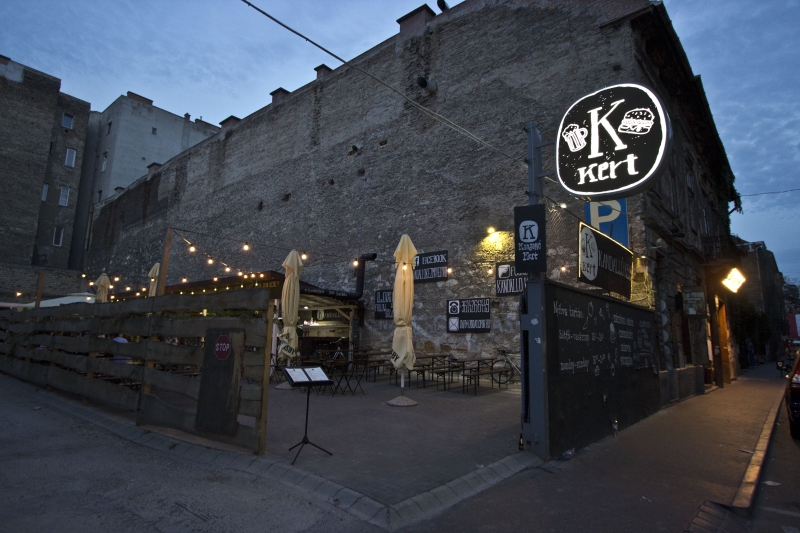 9. Gellert Hill
Do you like a little bit scrambling? If so, the Gellert Hill is an interesting option. On its top, you'll see 14-meter Freedom Statue, built in 1947 which commemorate Soviet soldiers died in a fight for Budapest. Nowadays, Soviet symbols has been removed from the monument, only the woman keeping a palm leaf has left. There you'll also see the Citadel and beautiful panorama of the city.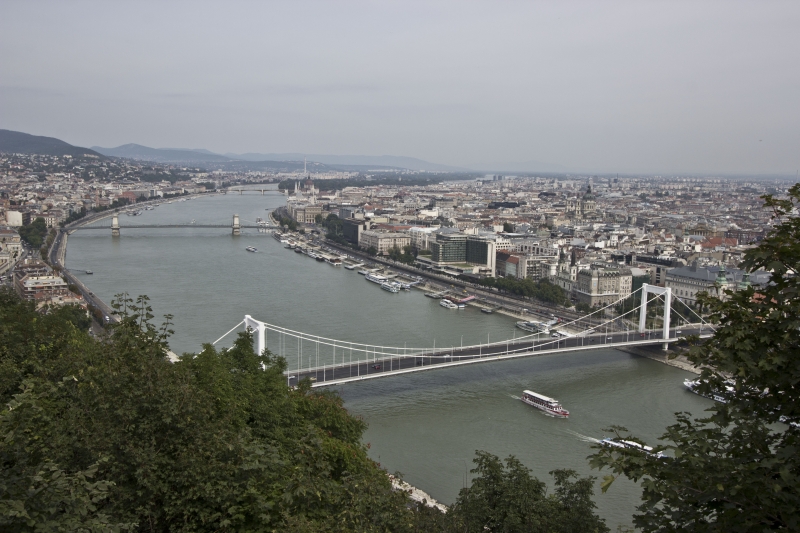 10. A little bit of philosophy…
Where you can meet: Abraham, Jesus, Buddha, Laozi, and Akhenaten in one place? In the Garden of Philosophy located beneath the Gellert Hill! What can I say, in a such company I felt like a fish out of water…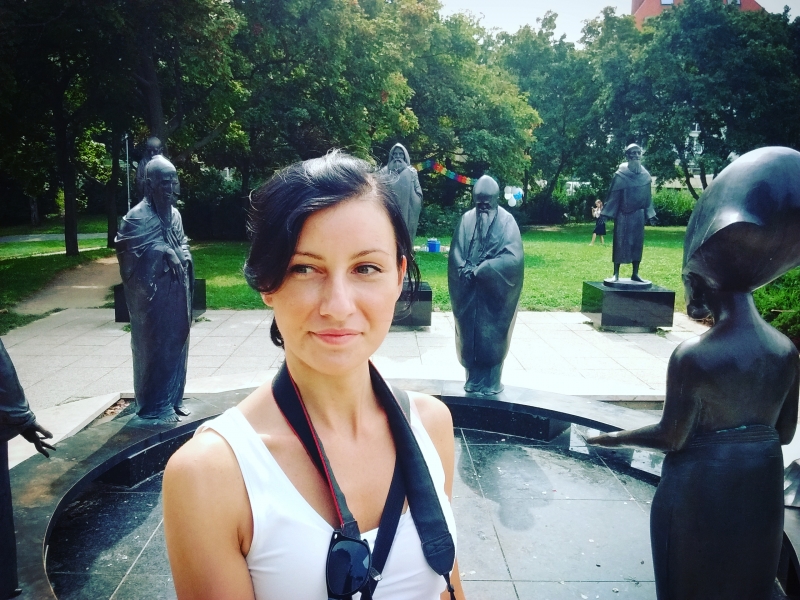 11. Budapest is hot…
It's estimated that in Budapest are 123 hot springs and around 400 healing ones. They're used in the Roman times. Nowadays in Budapest, you have a wide choice of baths. One of the most popular are Szechenyi Baths. They consists of 15 indoor pools and 3 outdoors, which are supplied by 2 hot springs which temperature reaches 170 °F.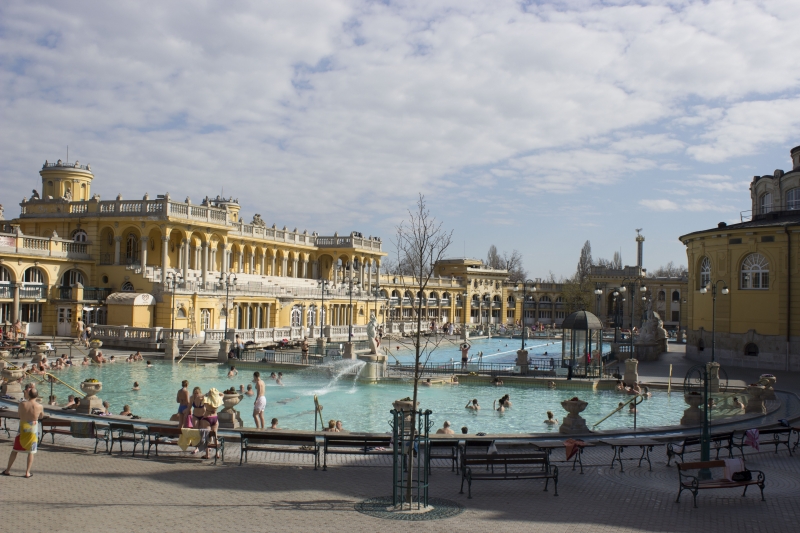 12. The Castle
An obligatory point is also City Park where you can see Vajdahunyad Castle. It's surrounded by the moat which during the winter is used as a one big ice skate rink.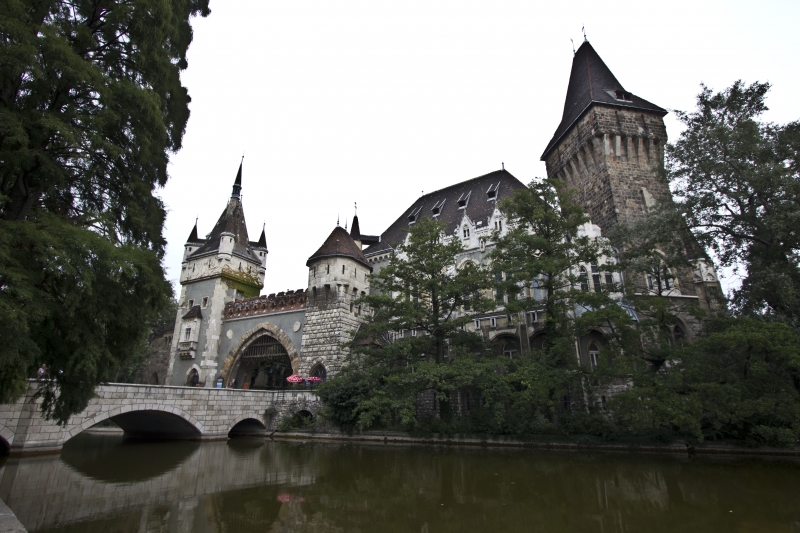 13. Clock
Close to the castle, there's another interesting point – a huge clock, 8-meter height and 60 tons weight. It takes one year to move the sand from one part to another.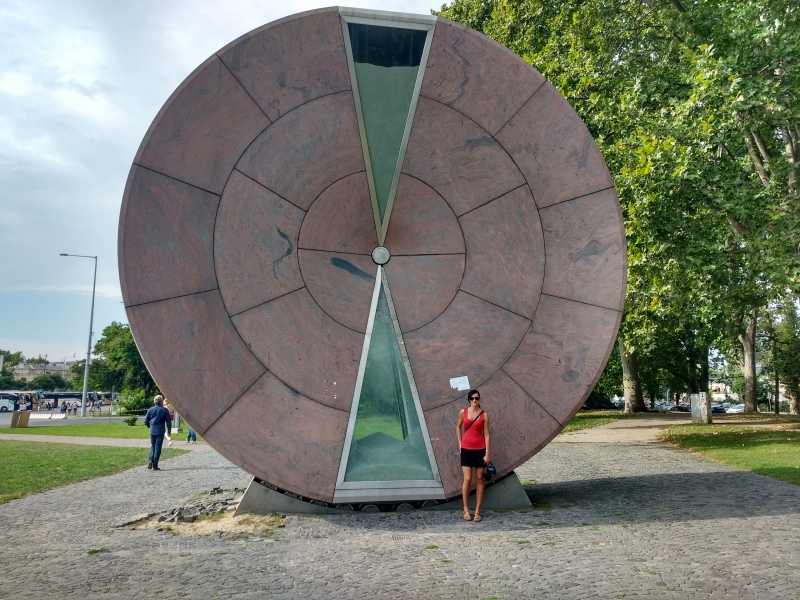 14. Margaret's Island
A perfect place for rest is Margaret's Island. In an enormous park you'll find a lot of attractions like Japanese garden, fountains or water tower from the top of which you can admire beautiful panorama of Budapest.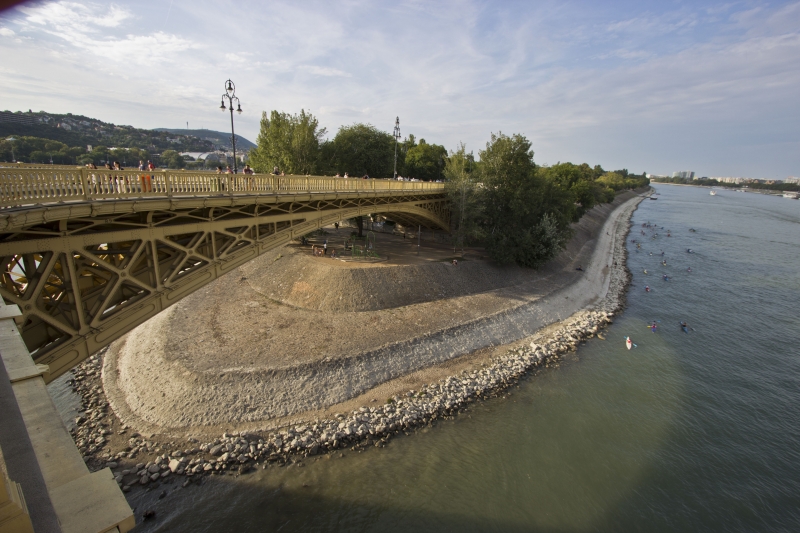 15. The maze of fear…
Budapest hills hide inside long underground corridors, mazes and caves. It's estimated that there're around 200 caves. One special maze is located under the Castle Hill. In 15th century it was used as a prison and a torture house. One of the prisoners was famous Vlad Tepes – broadly recognized as Dracula. Currently, visiting route leads through gloomy mazes, foggy corridors and narrow passages where you don't want to be alone, unfortunately I've check it by myself…