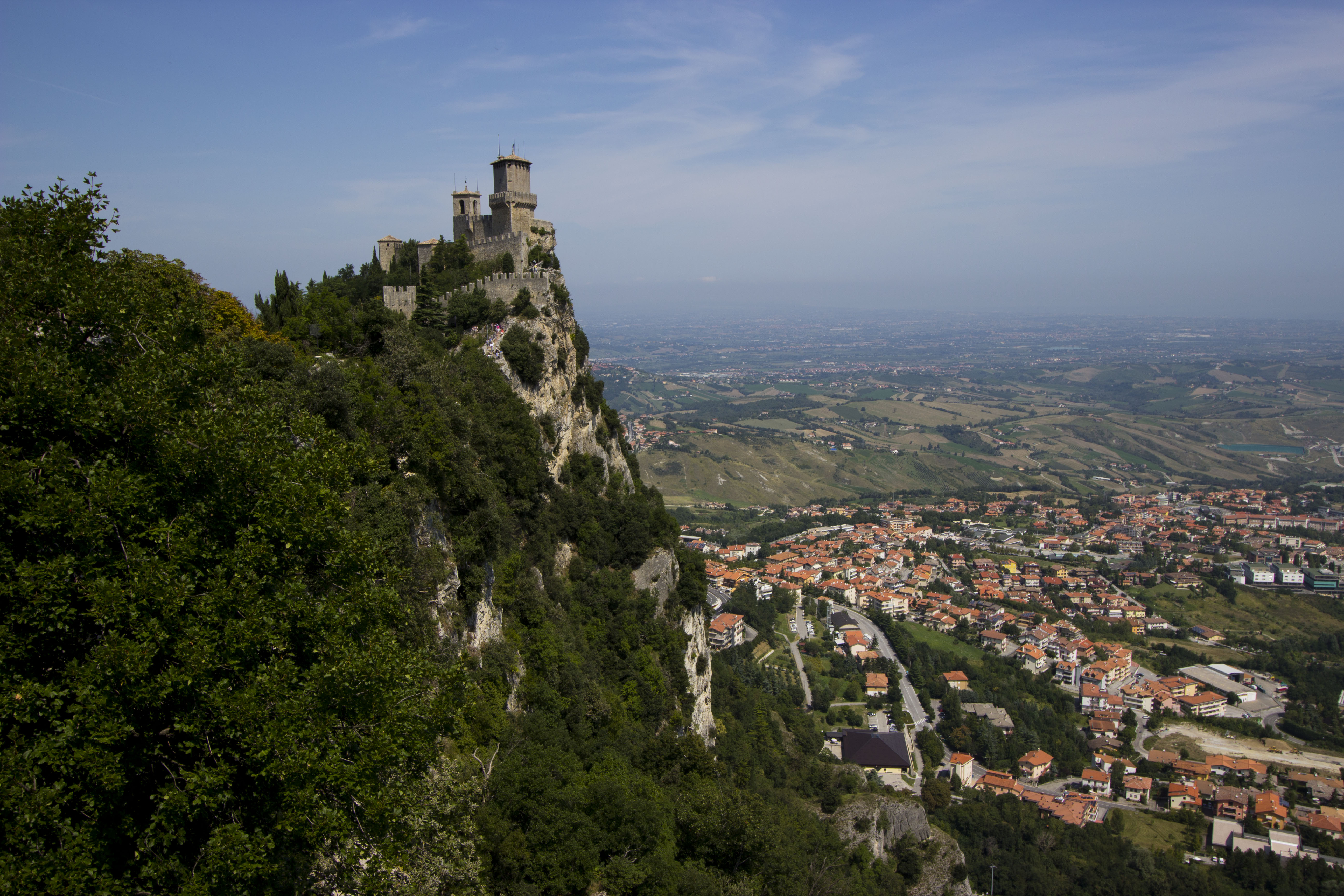 San Marino – location matters!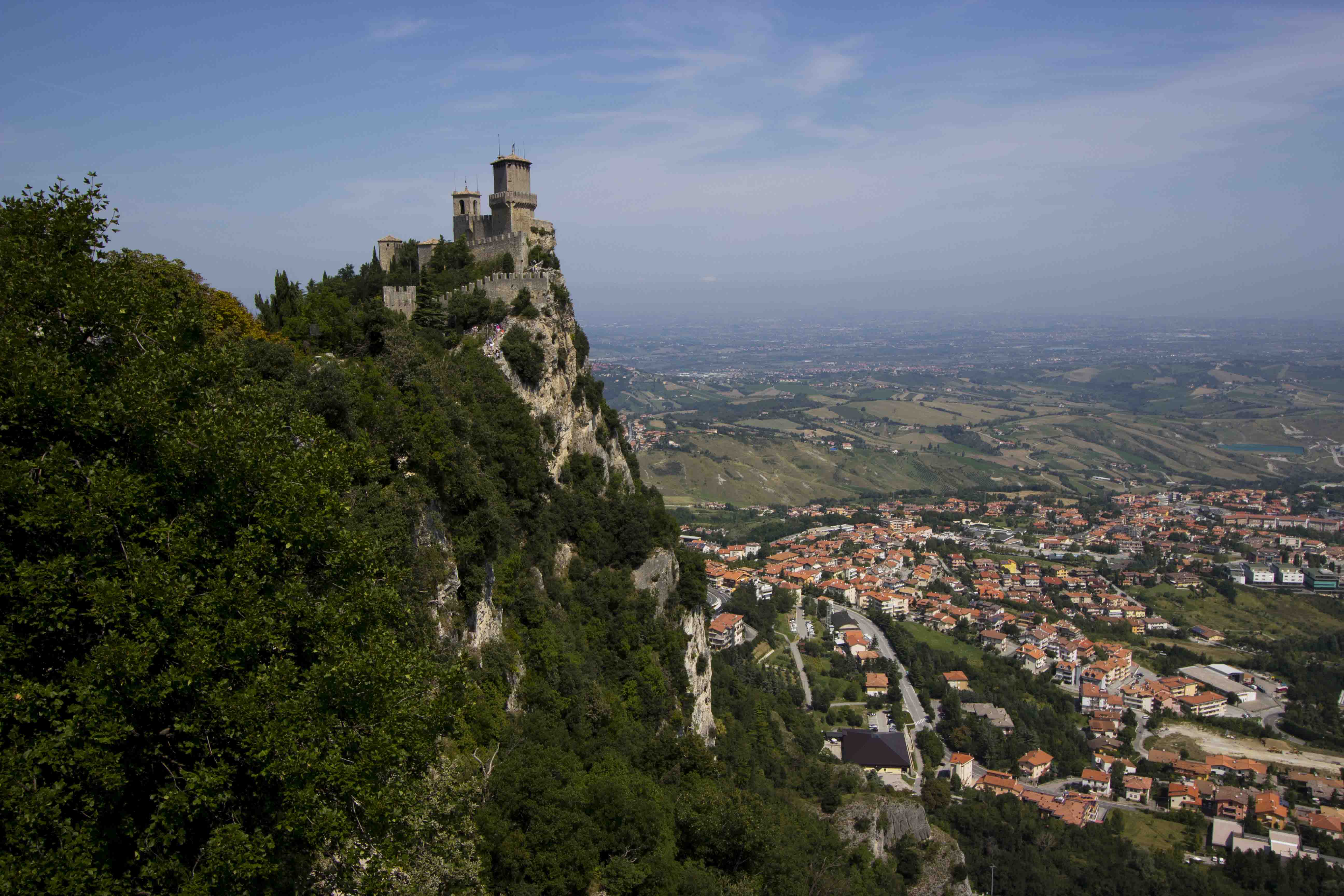 San Marino with the area of 61 sq. km is one of the smallest in Europe. But apart from that, every day it is visited by thousands of tourists. What makes it so special? The answer is obvious… location, location and once more location!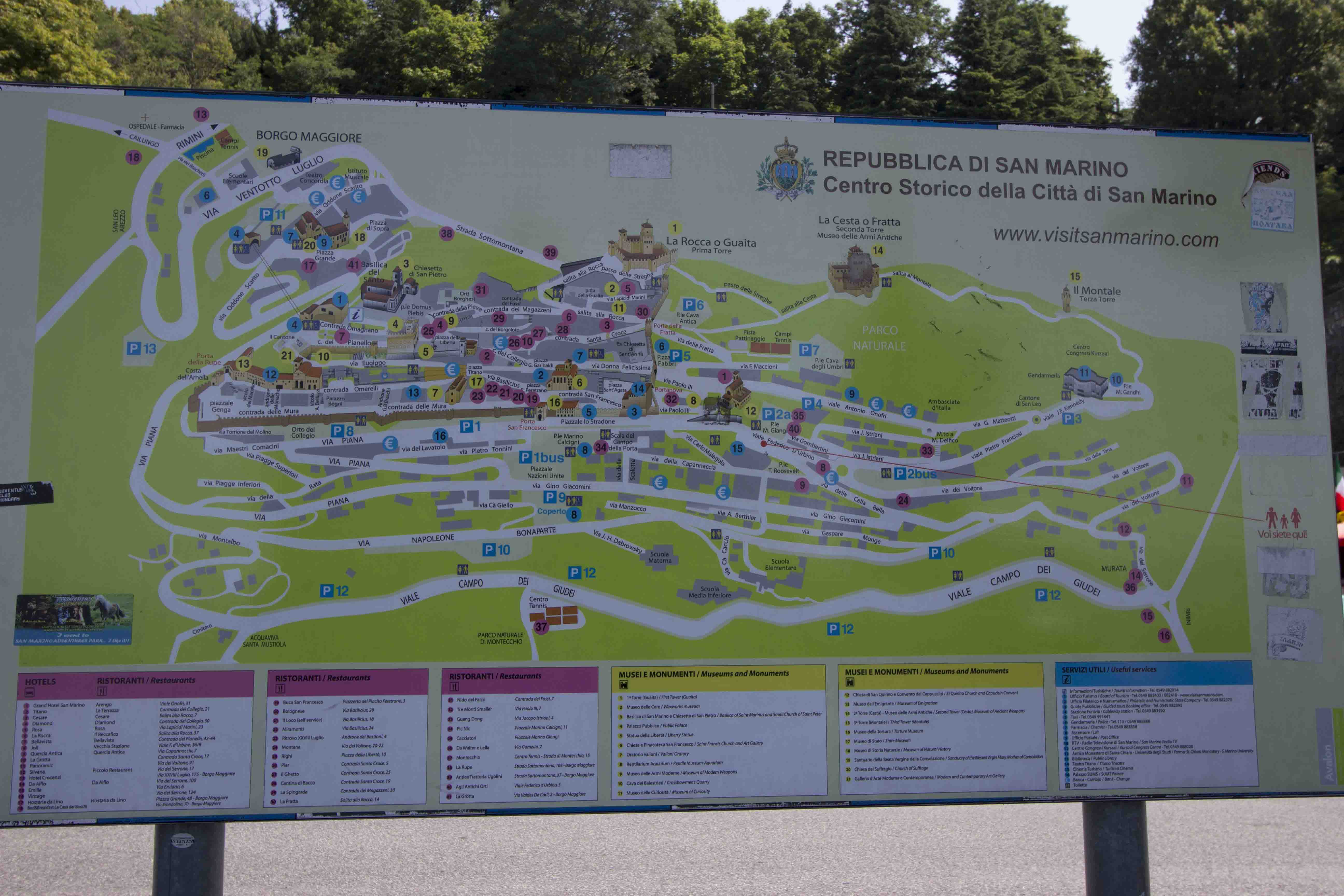 San Marino is situated on the 7 hills with the highest peak – Monte Titano (749 meters above sea level).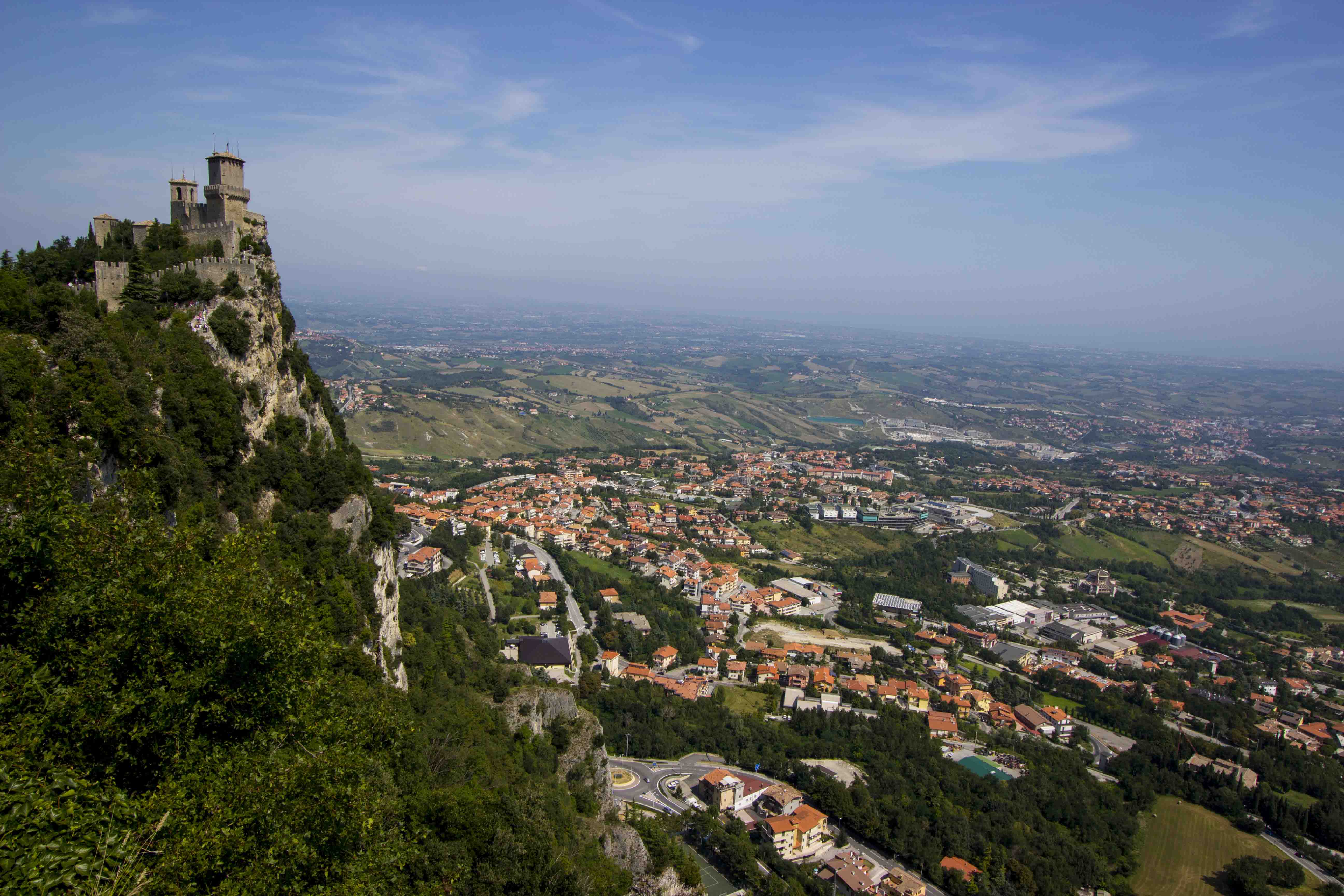 In fact, this mountain consists of 3 peaks which are adorned with 3 castles connected by the rampart.
The biggest and the oldest stronghold is La Rocca o Guaita, which tower was built without fundaments, straight on the rock.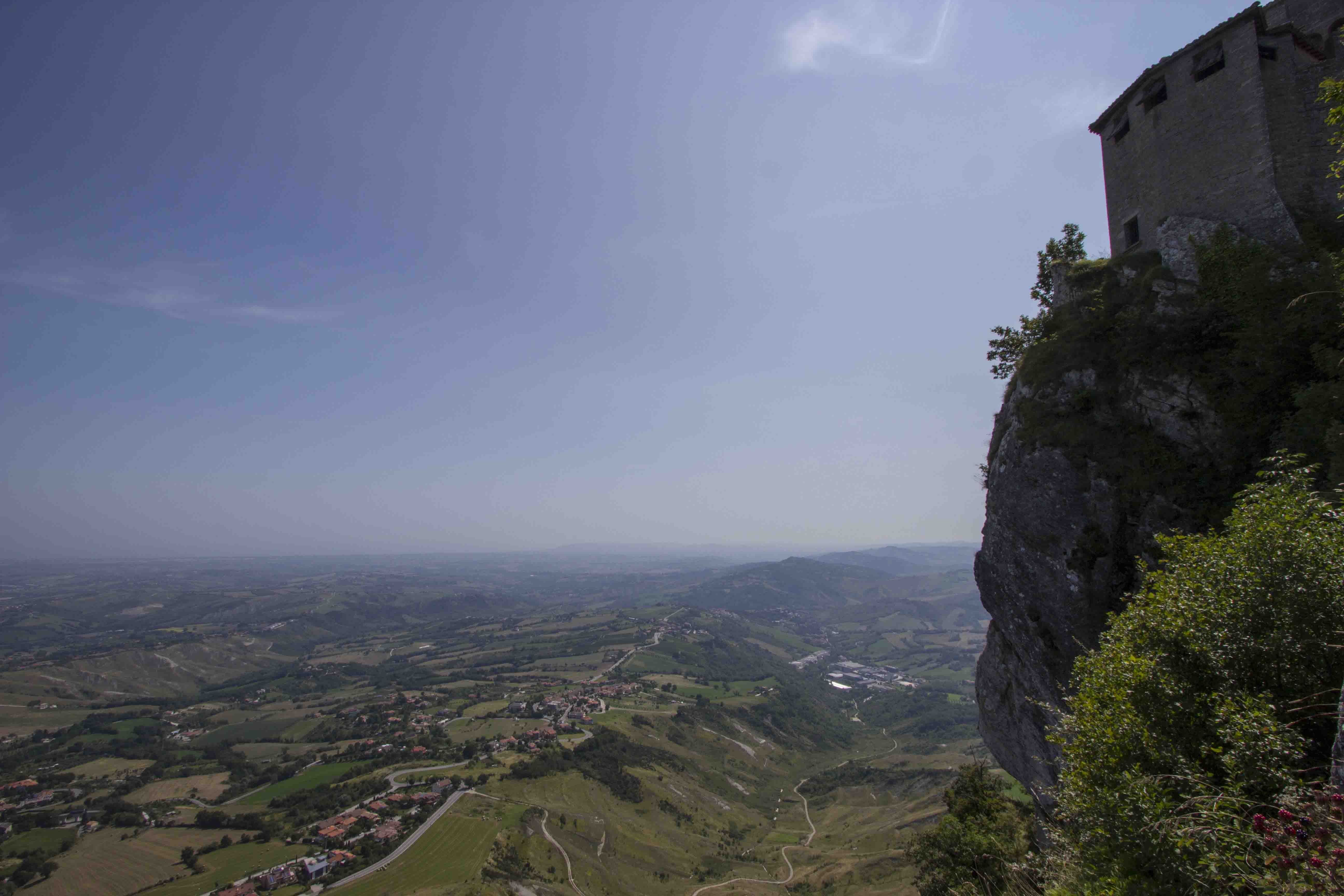 La Rocca o Guaita is connected with two other strongholds: La Cesta o Fratta and Montale, by cobbled lane stretching along the rampart.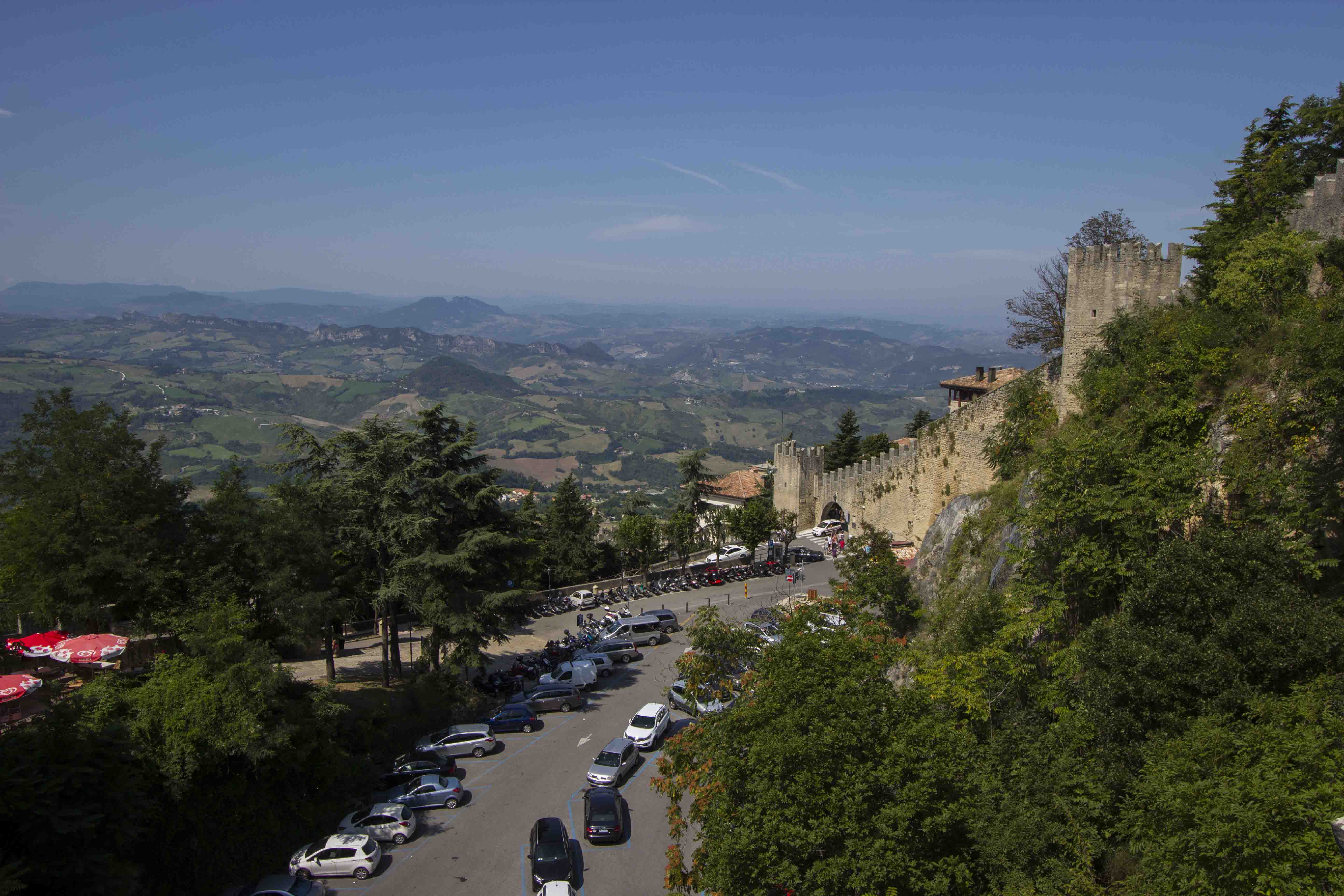 This Republic was established in 301 and it's regarded as the oldest in the world. It was named San Marino after Saint Marinus who hid from Roman Emperor Diocletian, known as a persecutor of Christians. He built there first church, which was the first building in the town. Now, there you can admire famous Basilica of St Marino, where St. Marinus' relic are placed.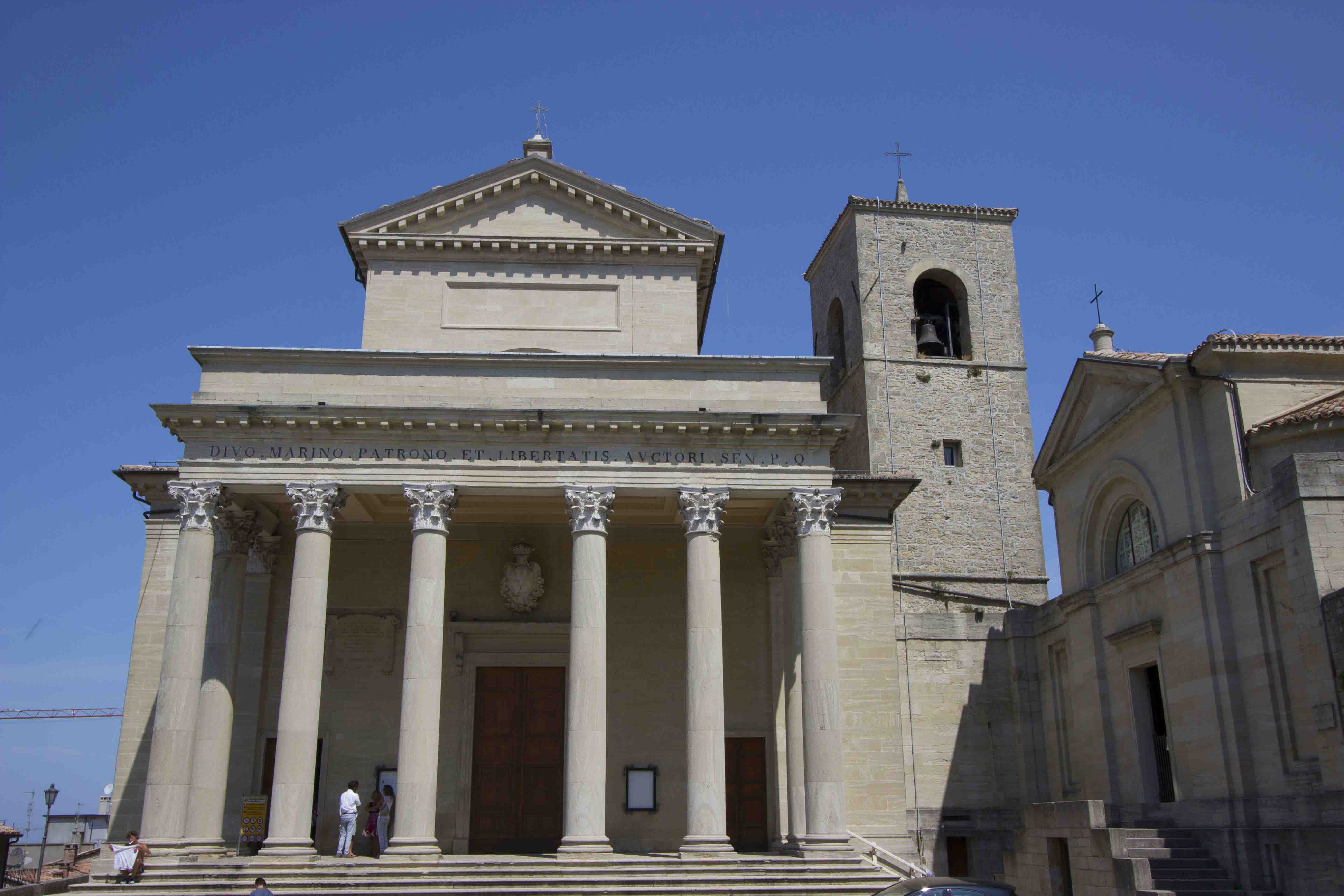 The symbol of San Marino independence is the Statue of Liberty, made of white marble. You can see it on the Piazza della Libertà in the city center. Beautiful landscape of river Marecchia unfolds from the observation deck.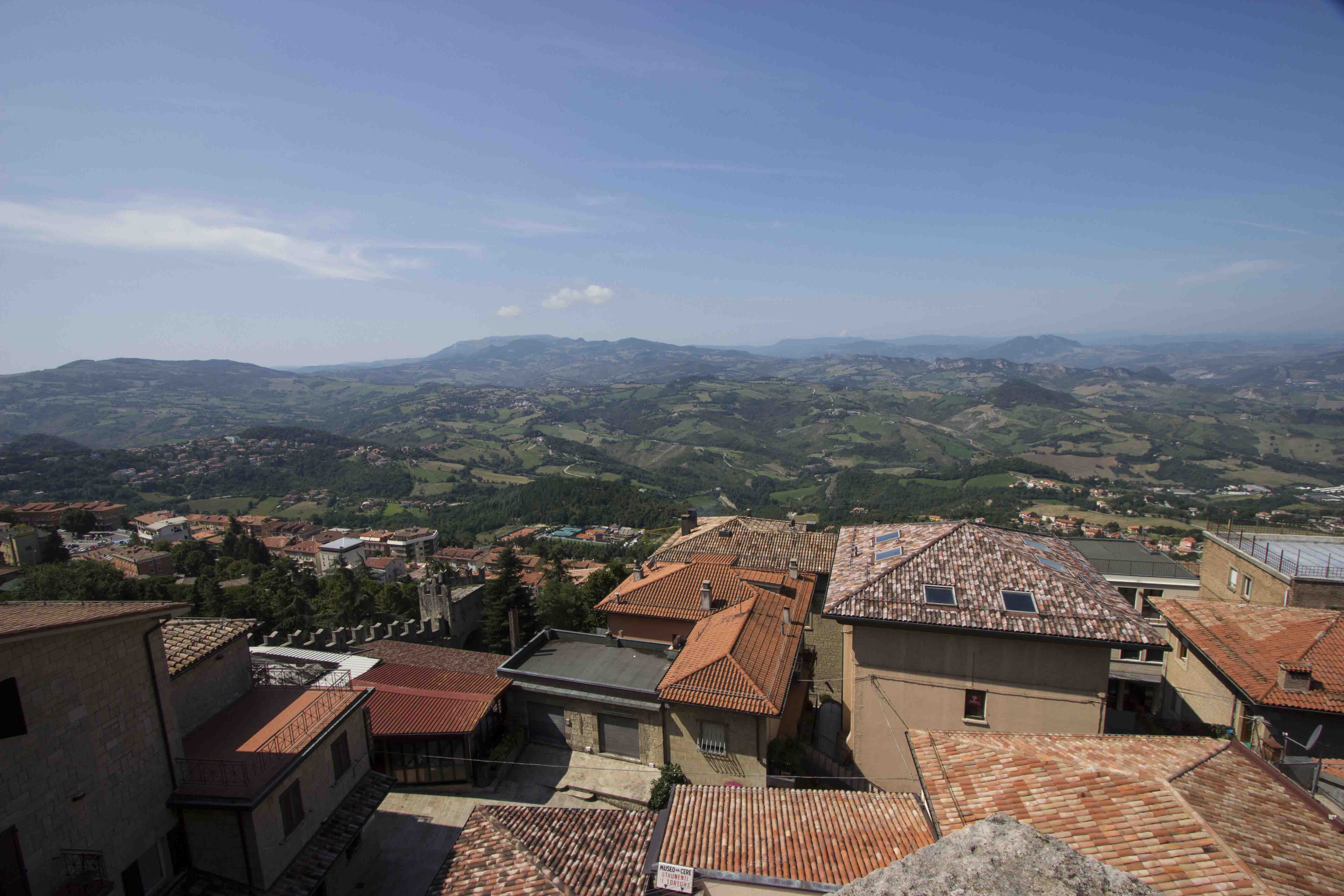 Besides, its picturesque location San Marino is famous for a beautiful medieval old town with winding, narrow lanes and townhouses, decorated with red, contrasting slates. Medieval atmosphere is created by fortifications with towering castles.