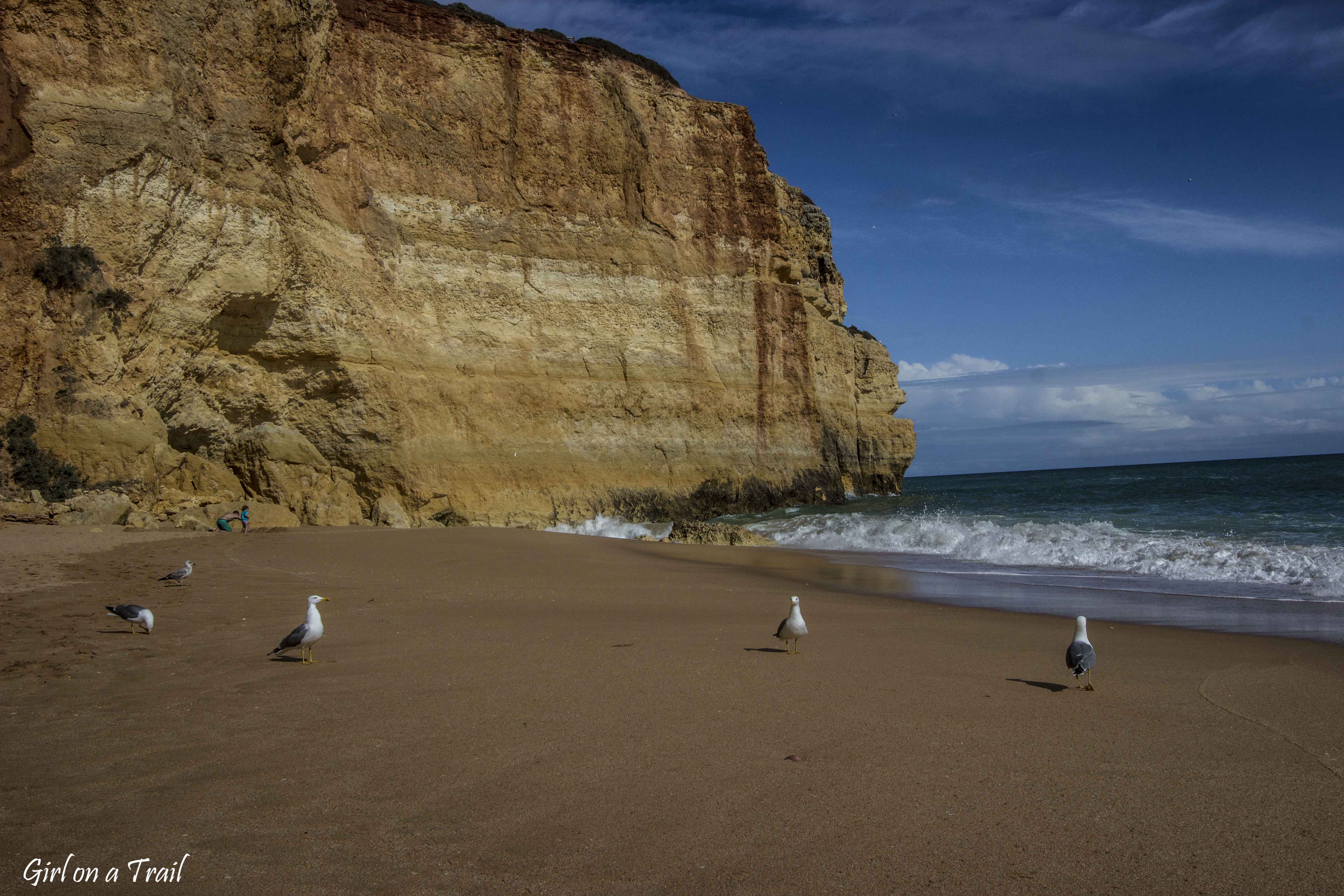 Algarve – the best beaches in Portugal
The ocean and beaches are an integral element of Portuguese life. The ocean is an inherent part of the history of Portugal and the era of great geographical discoveries, fado music or the exquisite cuisine of the country. Portuguese attachment to the ocean is reflected even in everyday sayings. The Portuguese equivalent of " it's not my cup of tea" is: " não é a minha praia"- what means it's not my beach.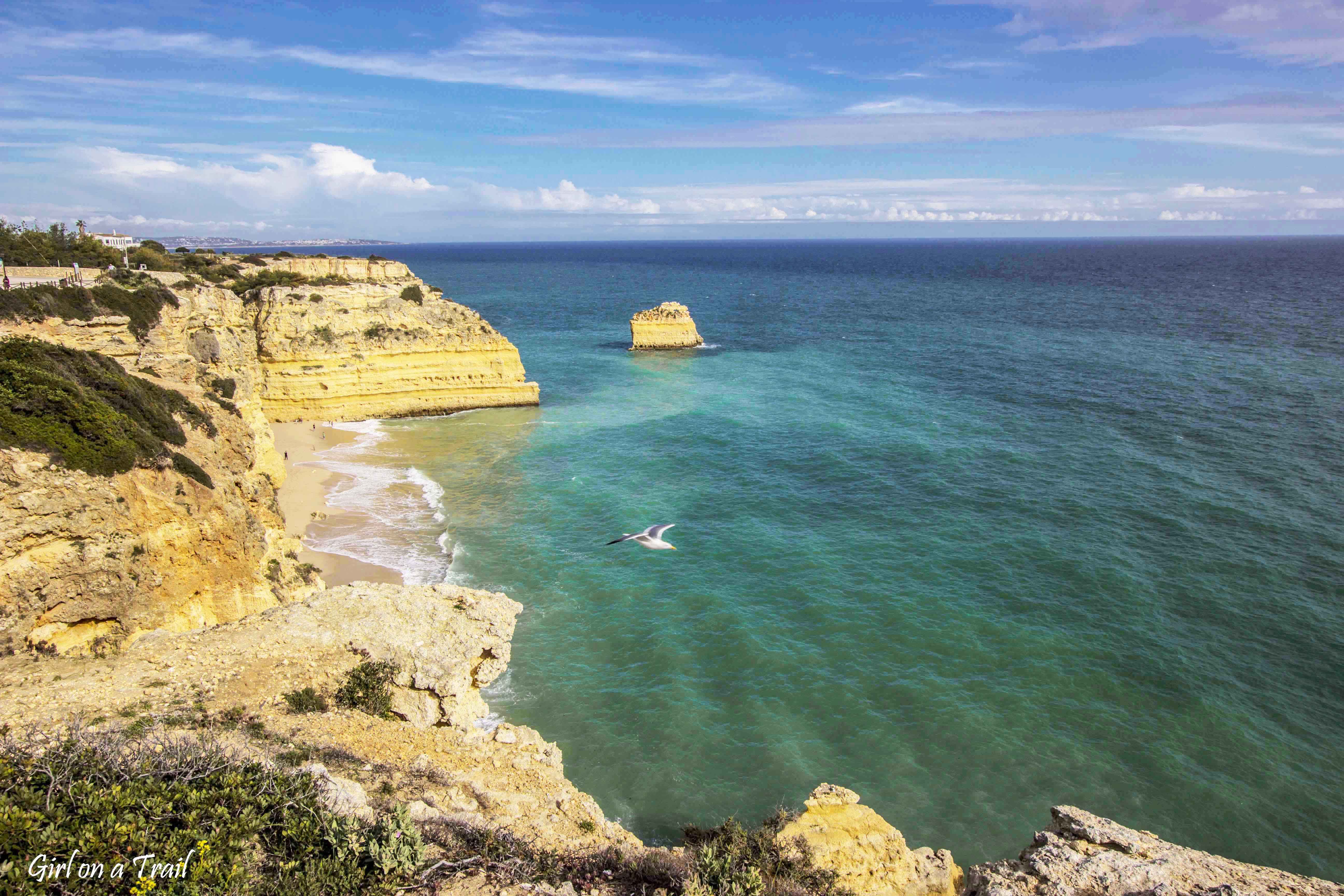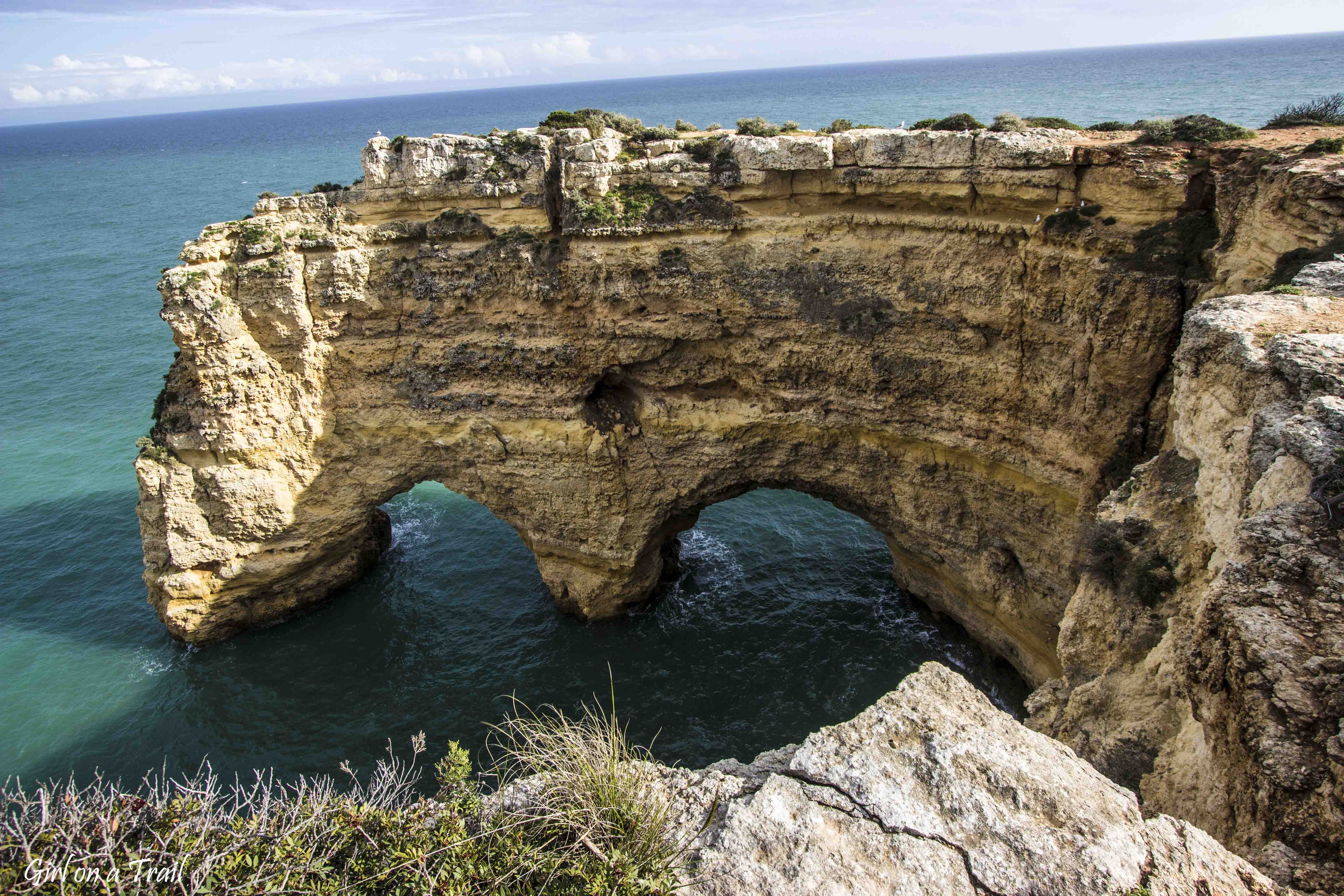 By the way, it is hard to be surprised by this, after all, the length of Portugal's coastline amouts to over 800 kilometers. However, some part of it, reaching 160 kilometers, is unique. It's Algarve region – also known as the Garden of Portugal. Its coastline stretches from Cape St. Vincent, and ends on the border with Spain. It's full of high cliffs, bays, caves and rock islands.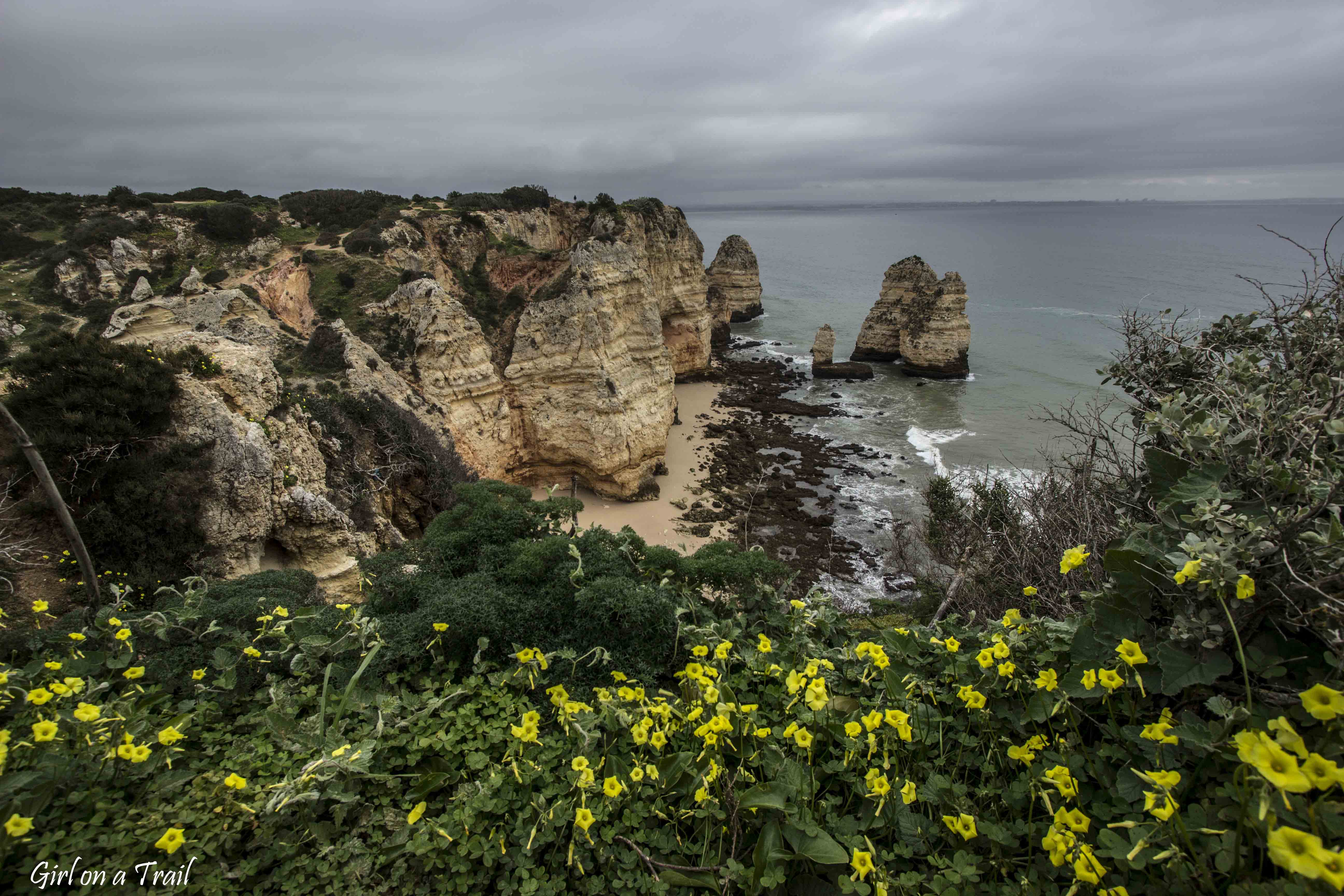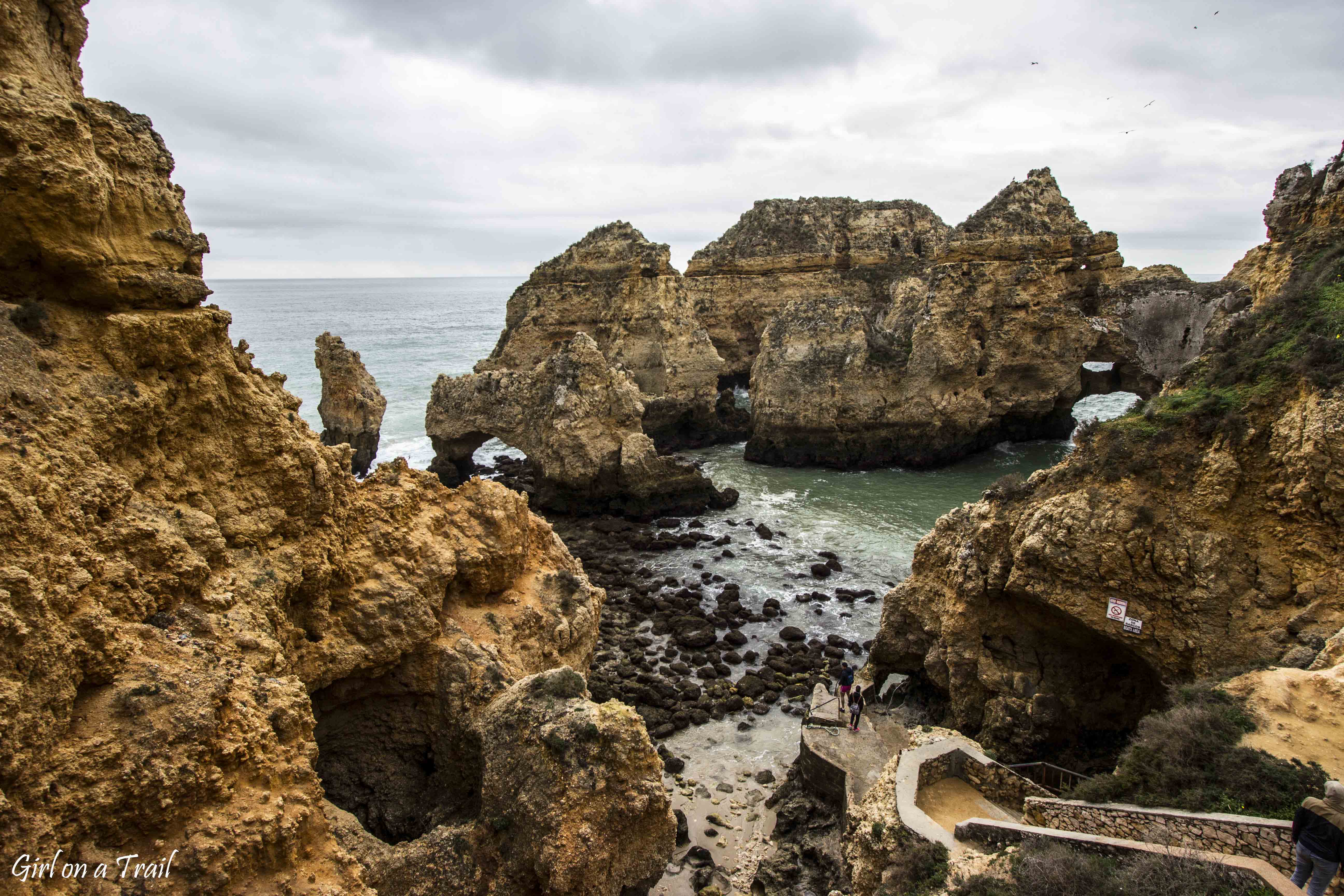 The Algarve coast has many beautiful beaches and it's almost impossible to visit them during visiting Portugal, so here is my list 🙂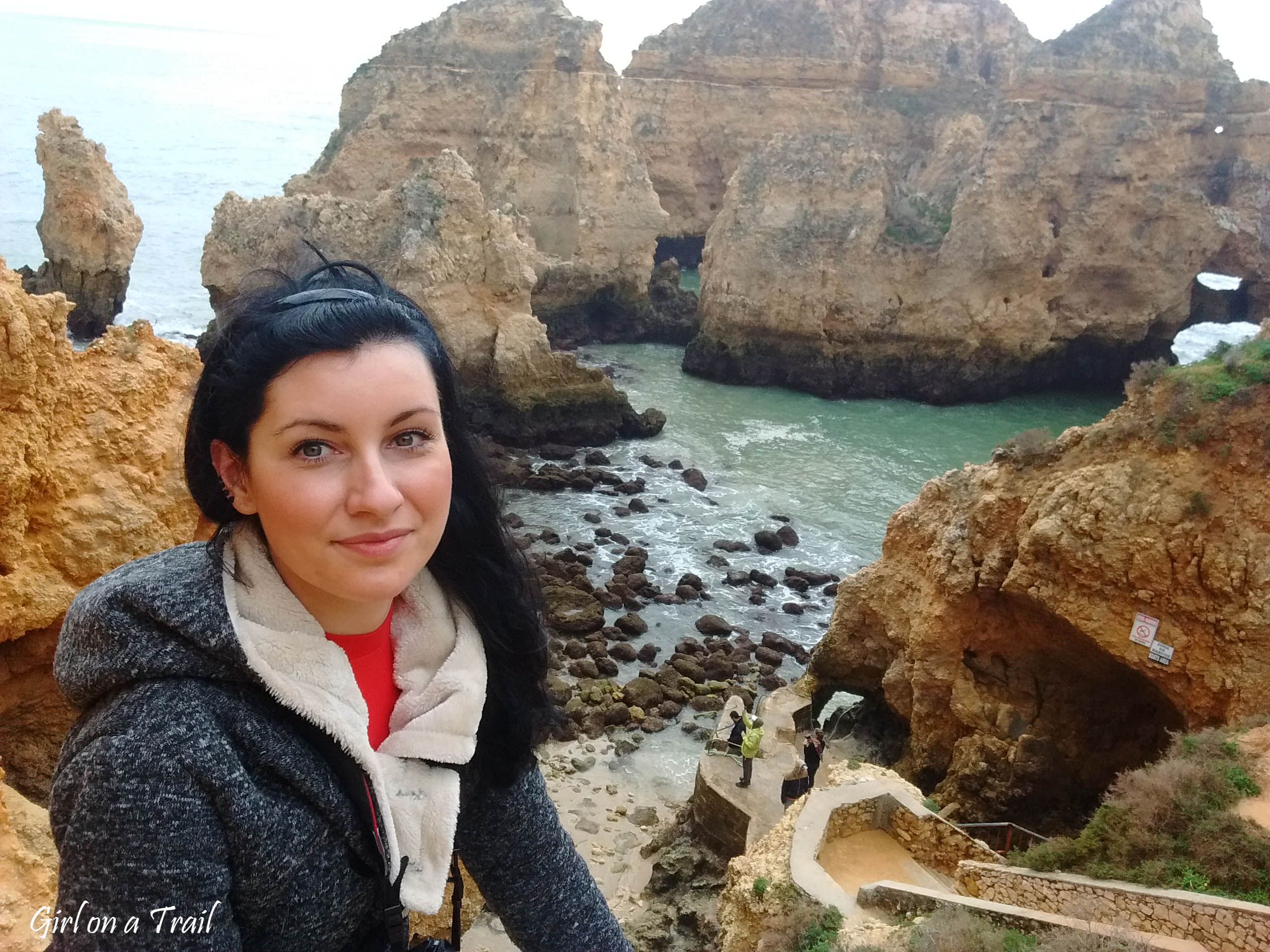 SAGRES
I started the trip with the Fortress in Sagres, where you can enjoy a beautiful view of the cliffs and the lighthouse on the Cabo de Sao Vicente / Cape St. Vincent. St. Vincent Peninsula is the southwestern furthest point in Europe.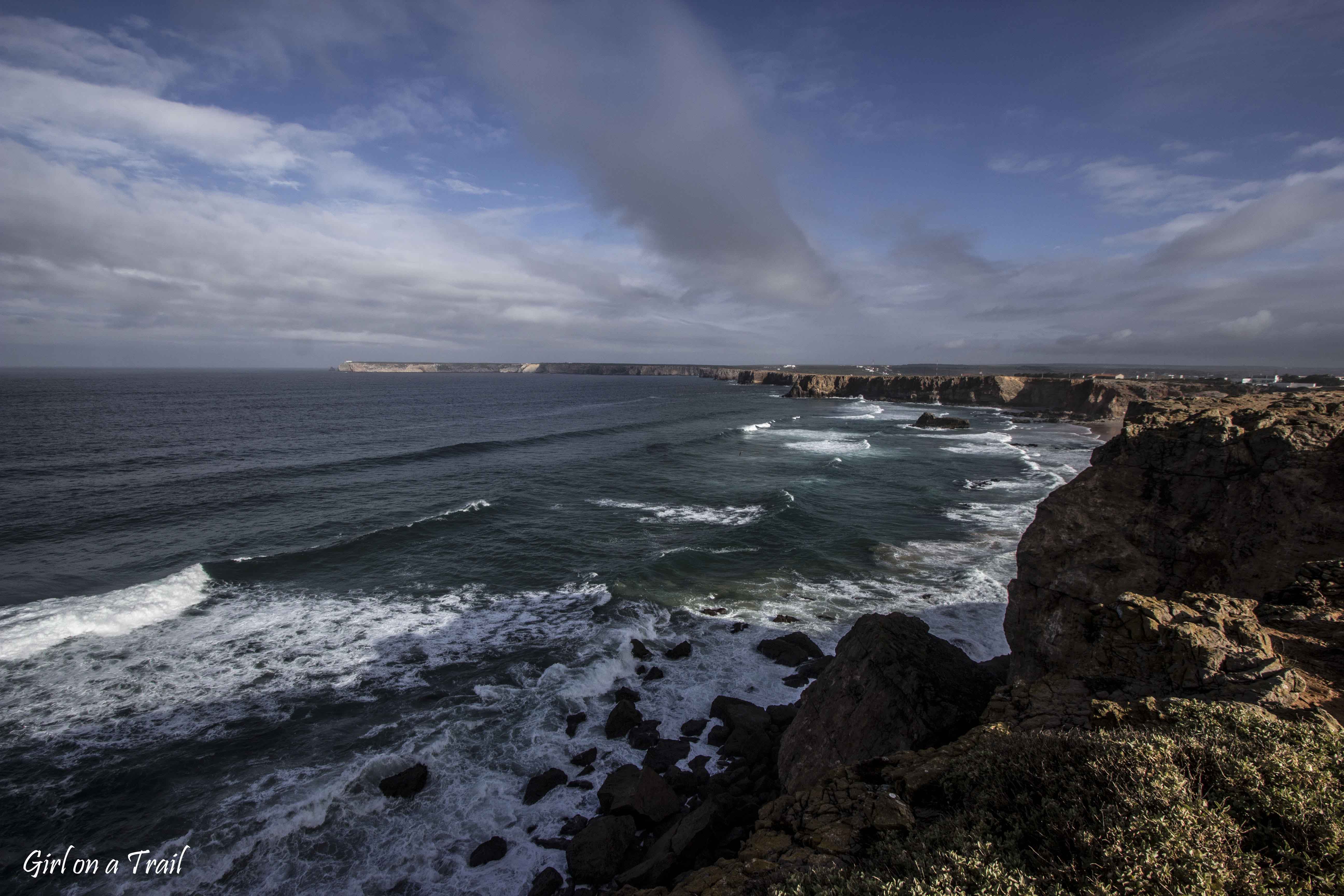 Admission to the fortress costs 3 € – data from 2018. It's said that here Prince Henry Navigator founded a school of navigation that opened the horizons for the era of the great discoveries.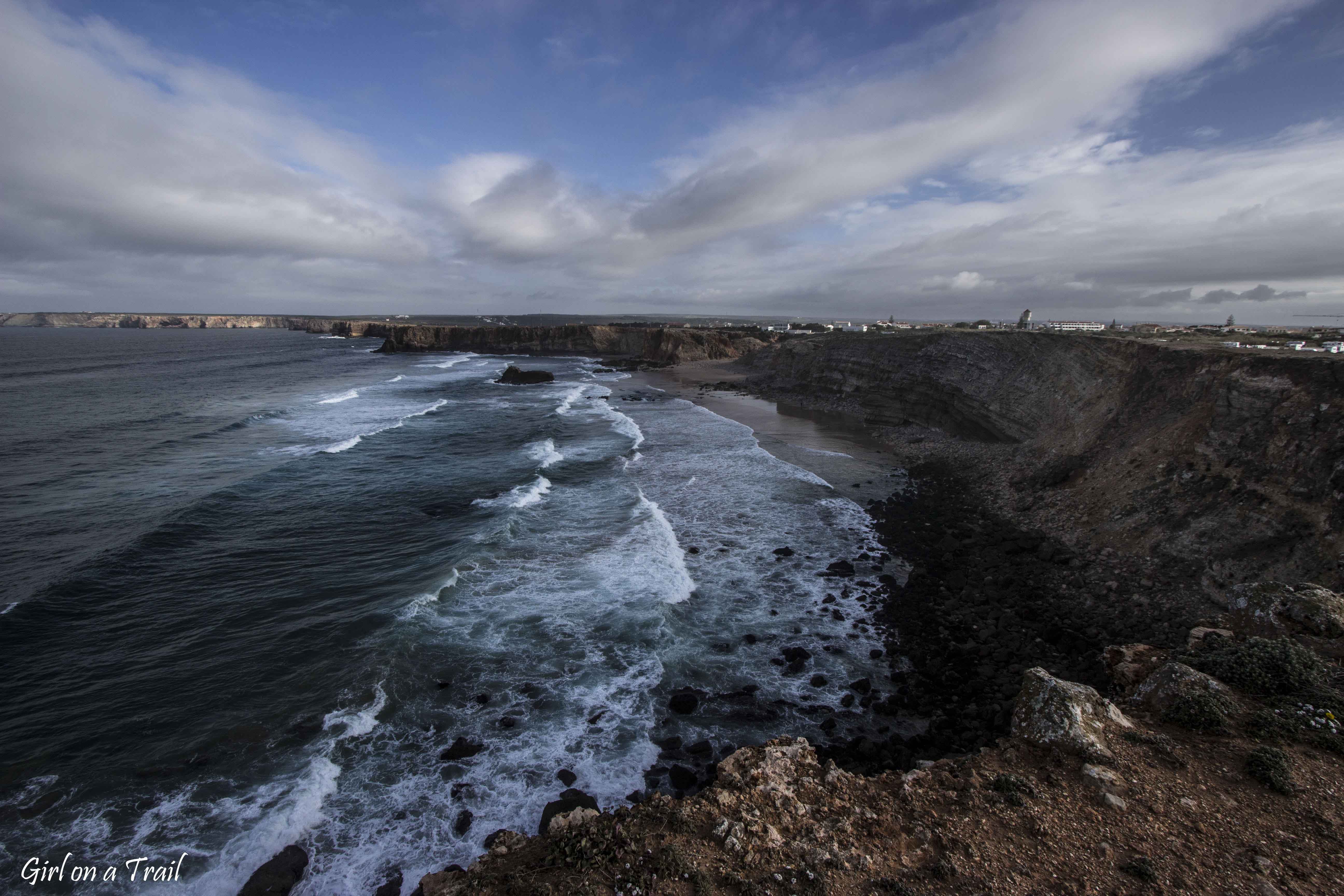 PONTA DE PIEDADE
Ponta de Piedade, is one of the most interesting beaches on the Algarve coast. High cliffs, reaching up to 20 meters, caves, grottoes and interesting coves make this place one of a kind.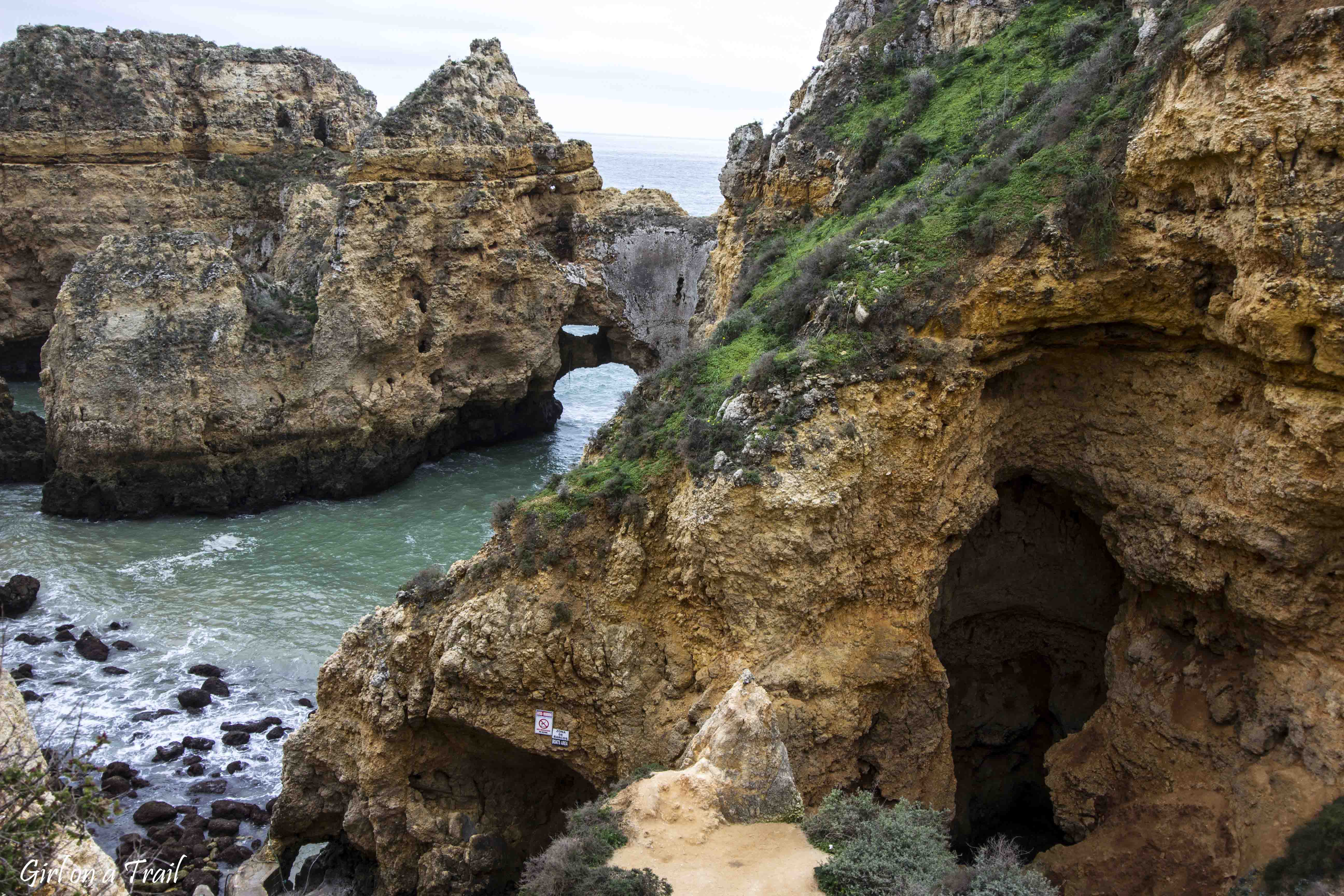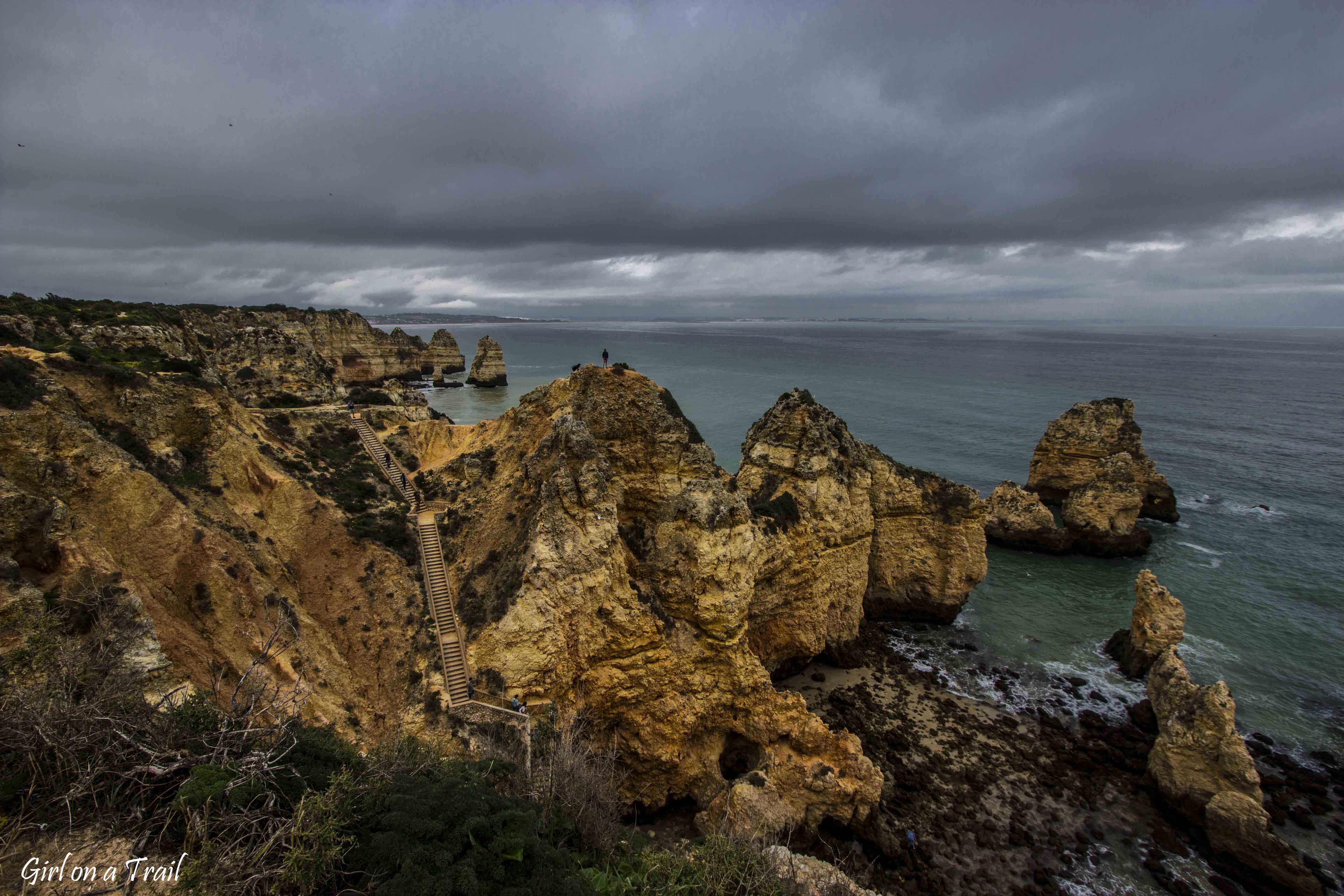 PRAIA DE CAMILO
A beautiful beach with characteristic steps that create an interesting perspective. Personally, I have to admit, I didn't even want to go down having such a view in front of me.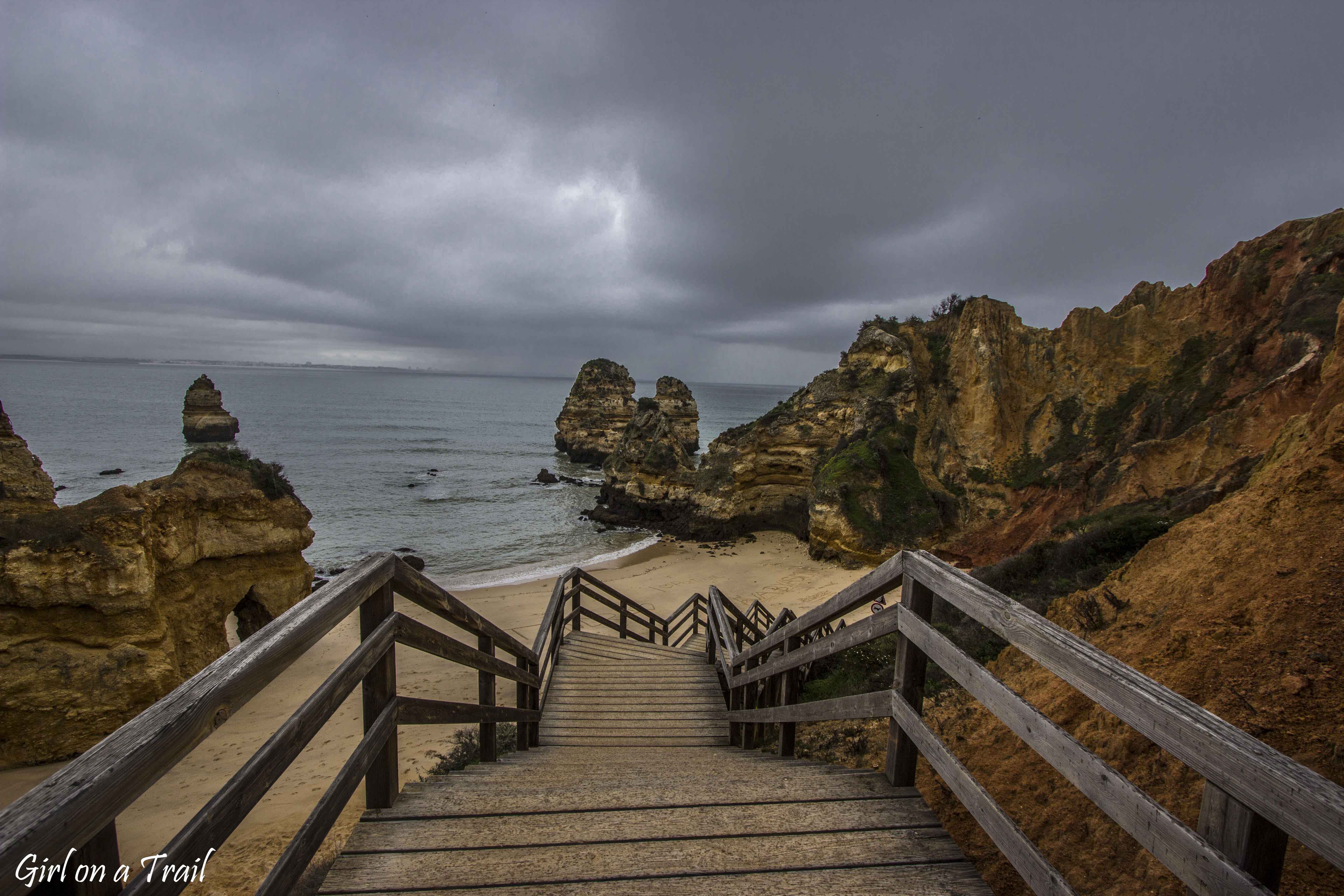 CARVOEIRO
A little further away is a beautifully located town – Carvoeiro. The colorful houses on the high cliff overlooking the ocean are reminiscent of the Italian Cinque Terre.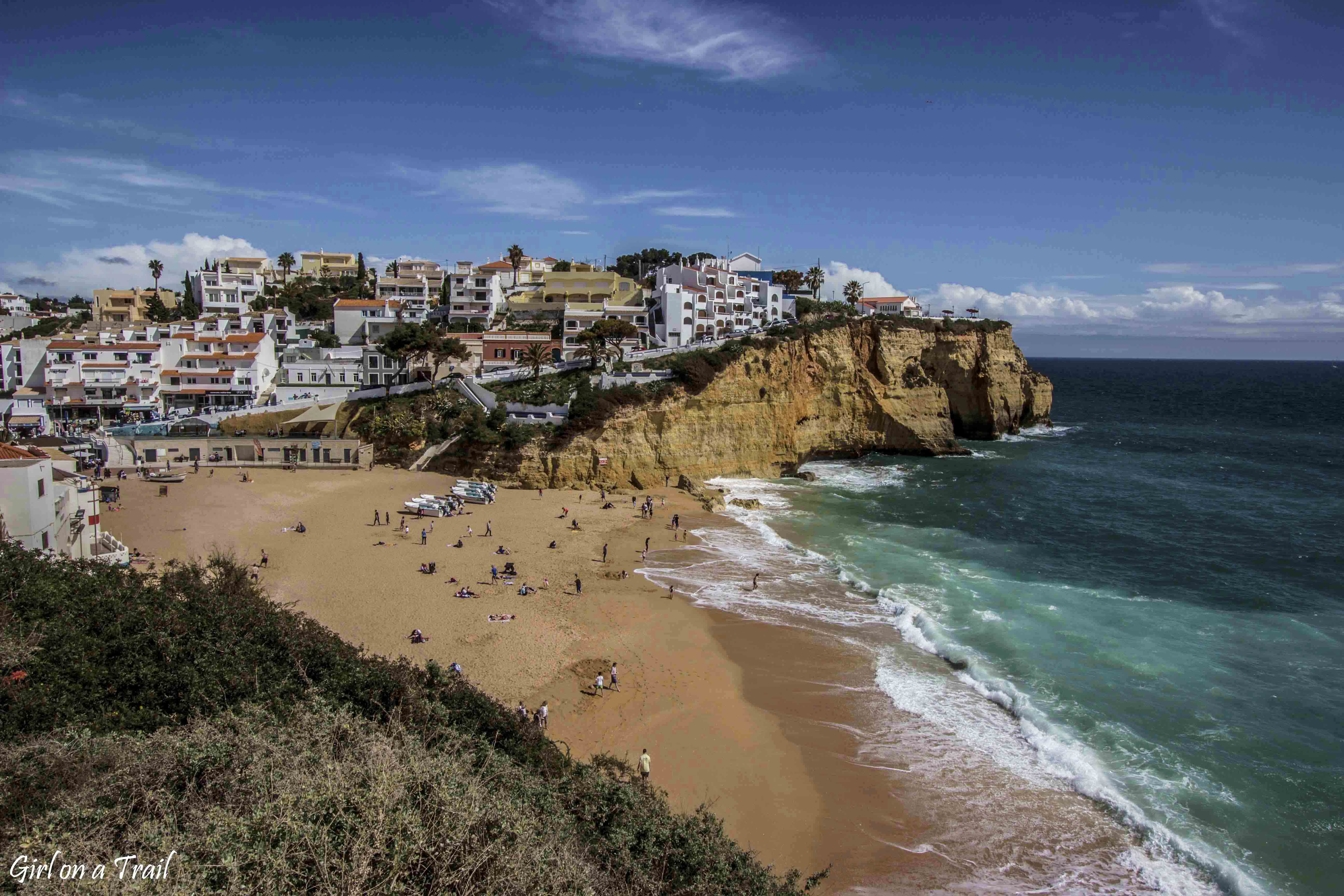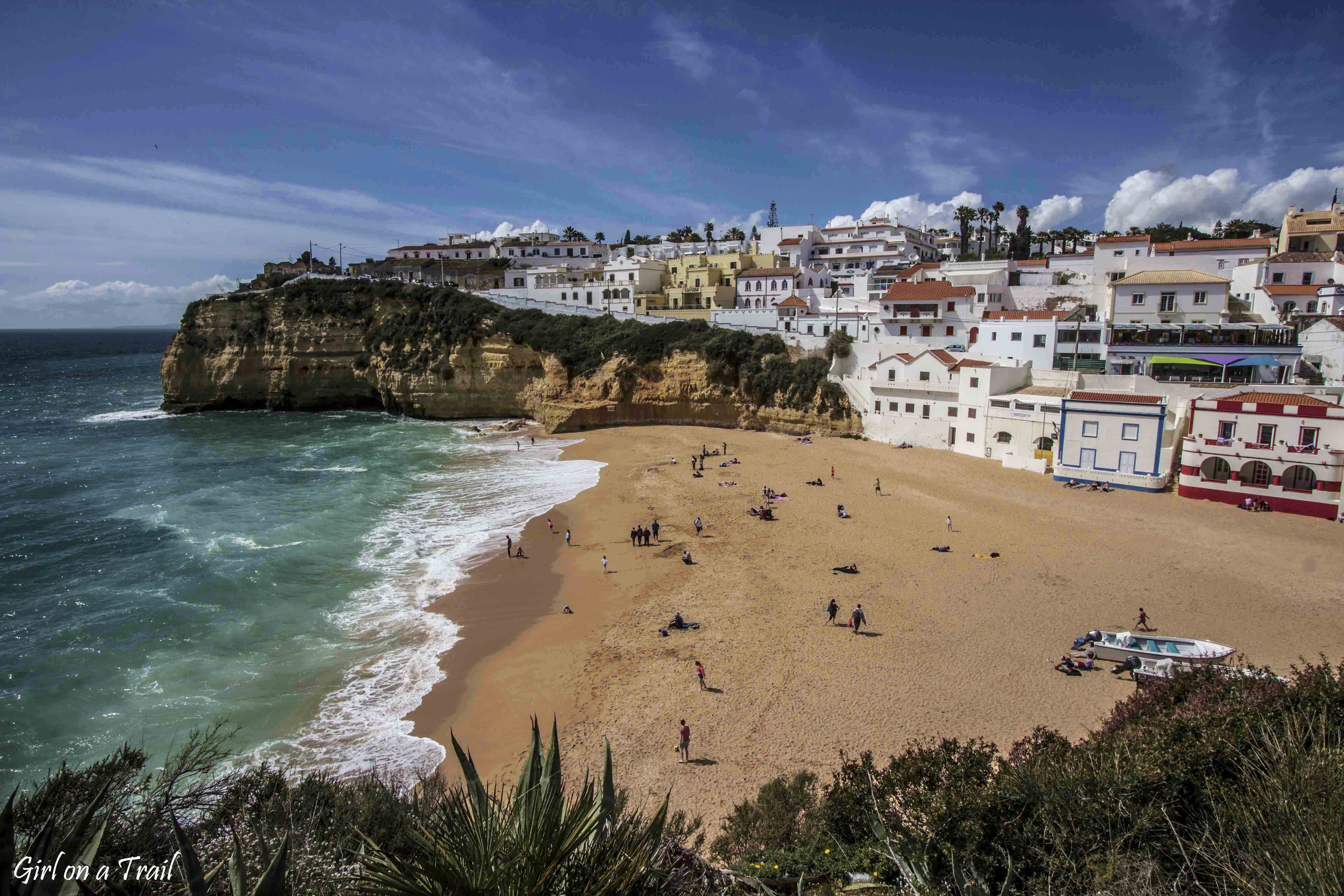 PRAIA VALE COVO
Praia Vale Covo is located in a small bay, surrounded by high cliffs. There's a huge grotto right next to it. It's visted by far less tourists, which is a big advantage.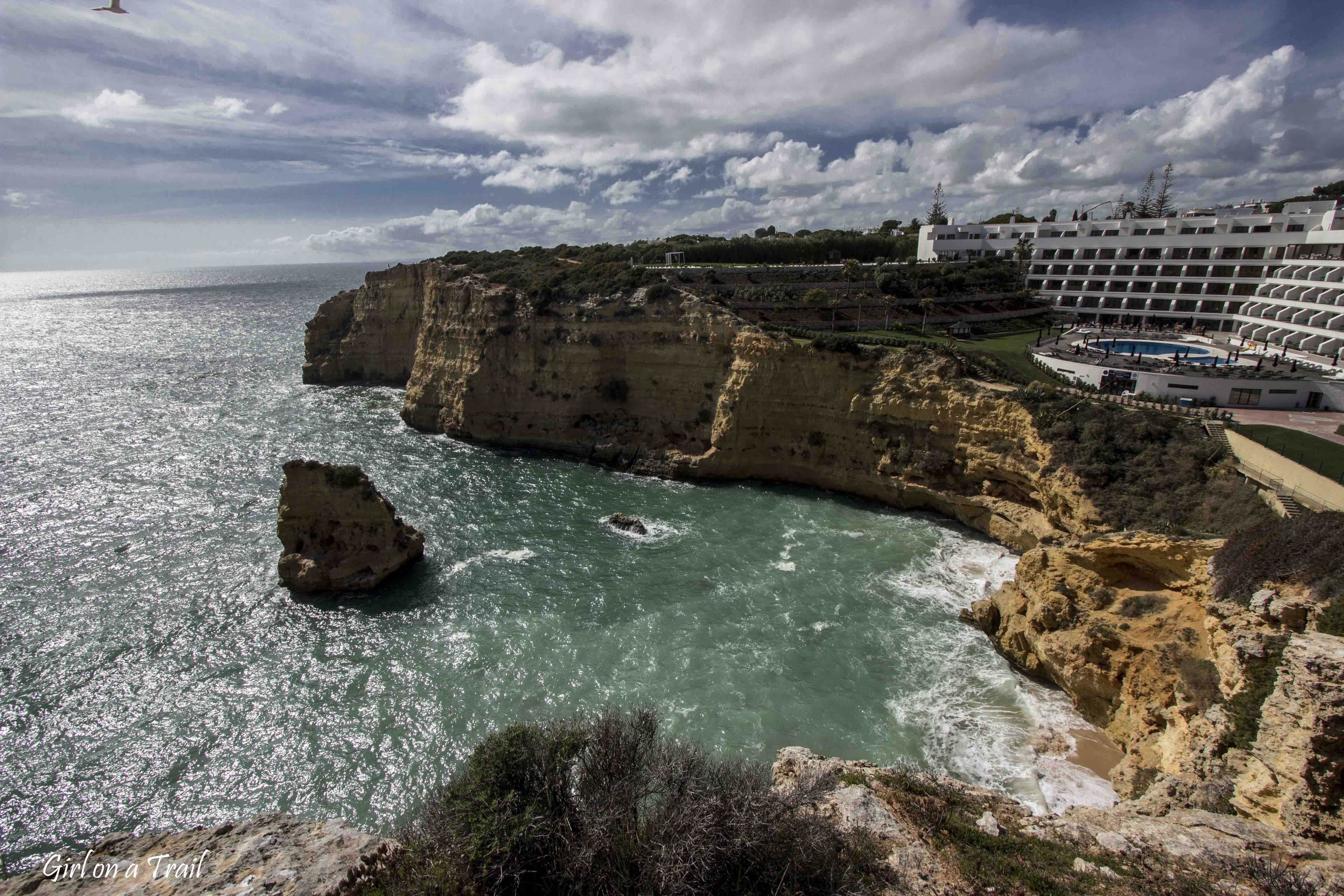 PRAIA DE BENAGIL
A beautiful stretch of beach surrounded by high cliffs. During the season, this beach is teeming with tourists. Because right next to it is the famous Cave of Benagil, which can be seen in many photos promoting the Algarve coast. You can get to the grotto by boat from the beach.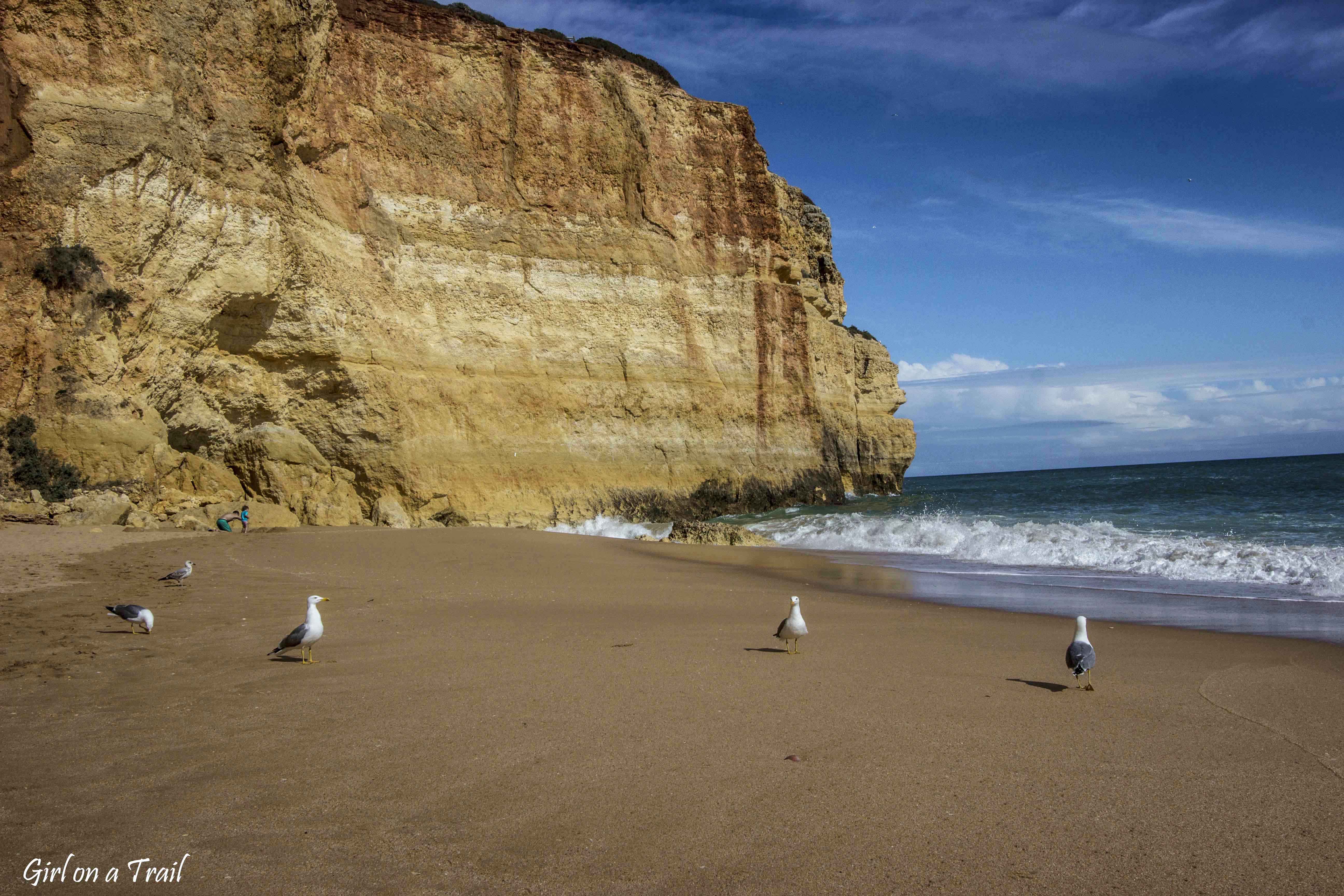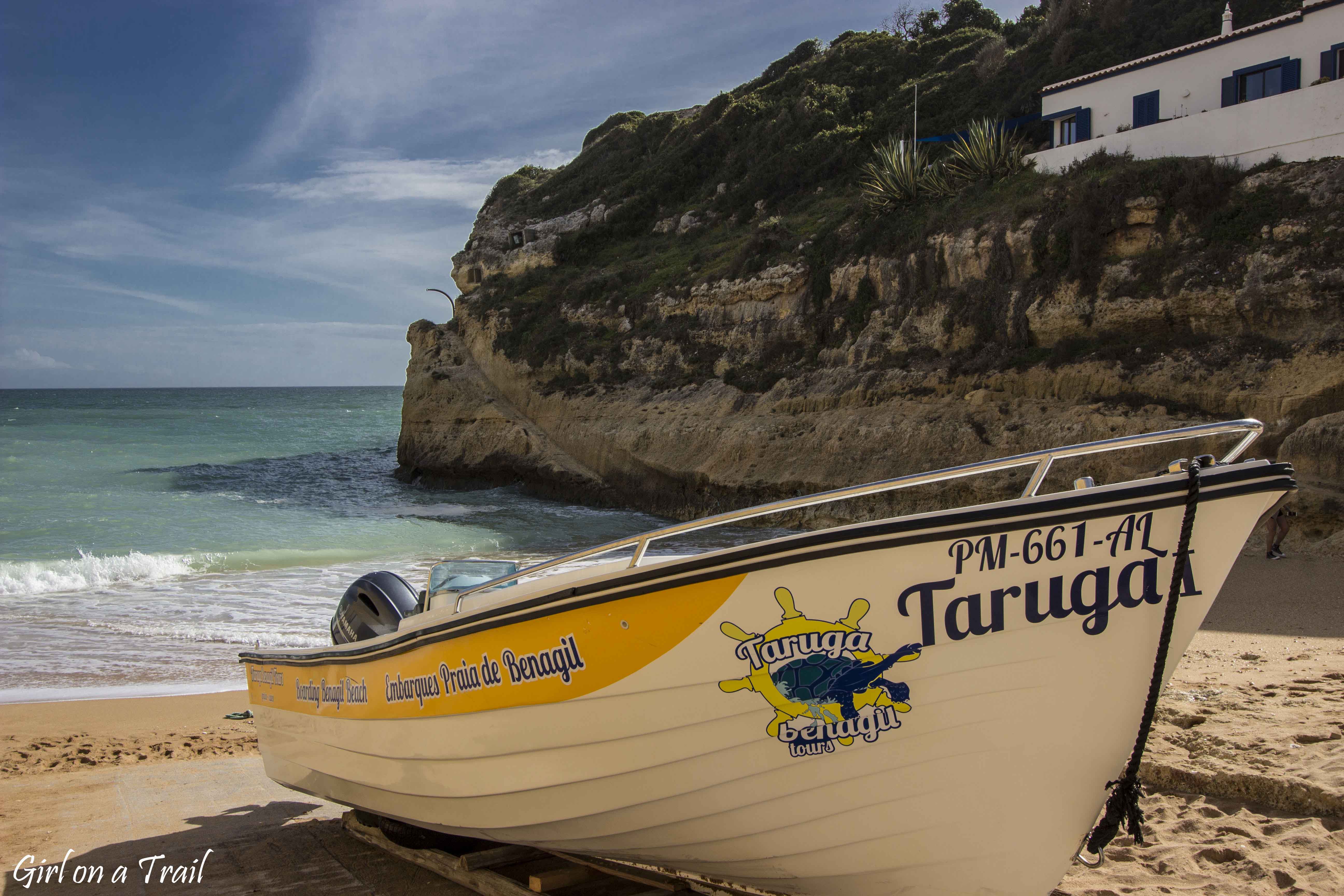 PRAIA DE MARINHA
Amazing high cliffs with interesting shapes, rocky islands and crystal clear water can be seen at Praia de Marinha. In my humble opinion, this is the one of the most beautiful beaches in Algarve.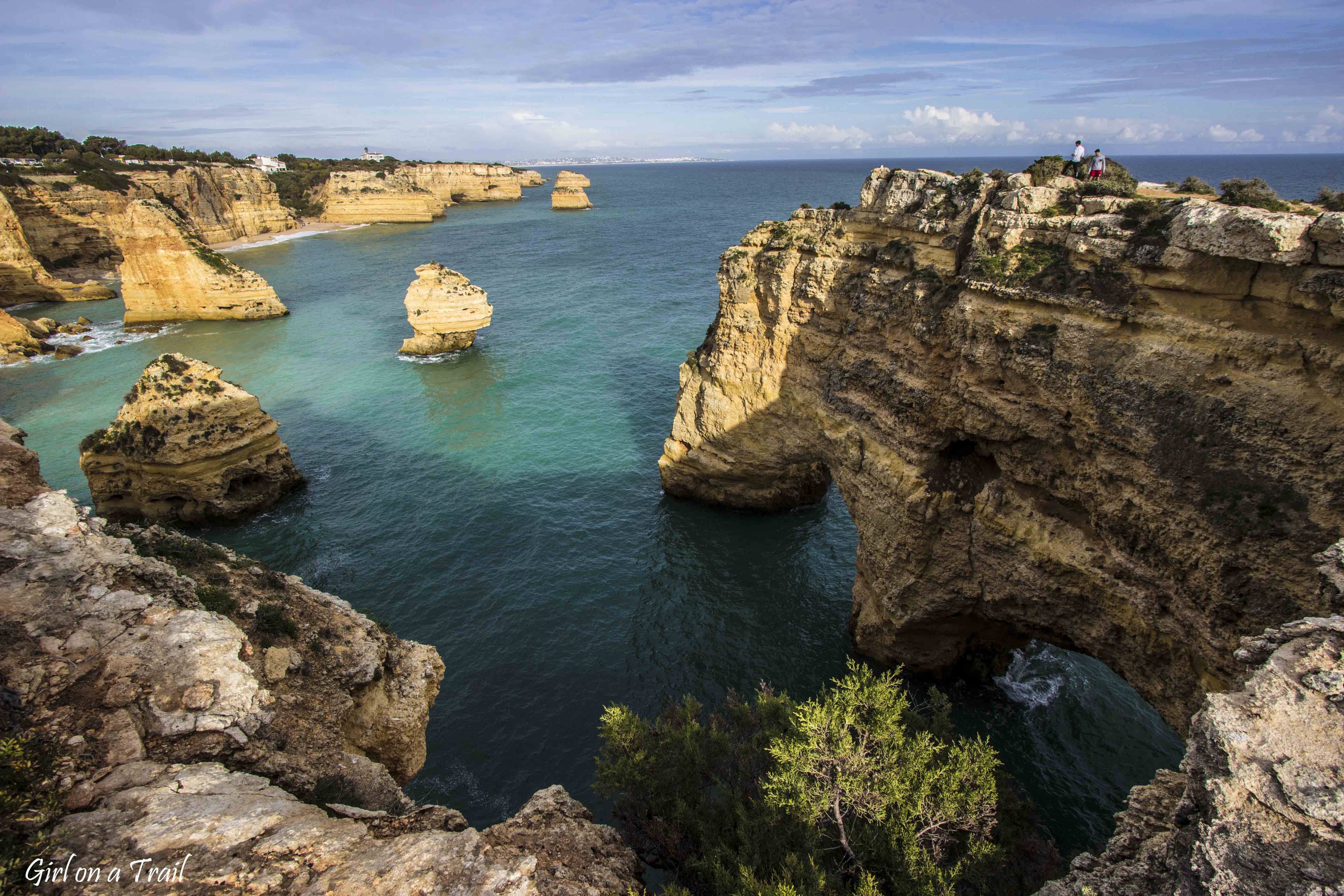 NOSSA SENHORA DA ROCHA
An interesting place is the Fort of Nossa Senhora da Rocha – located on the cliff with a beautiful view of the nearby beaches. There's a chapel called the same as the fort.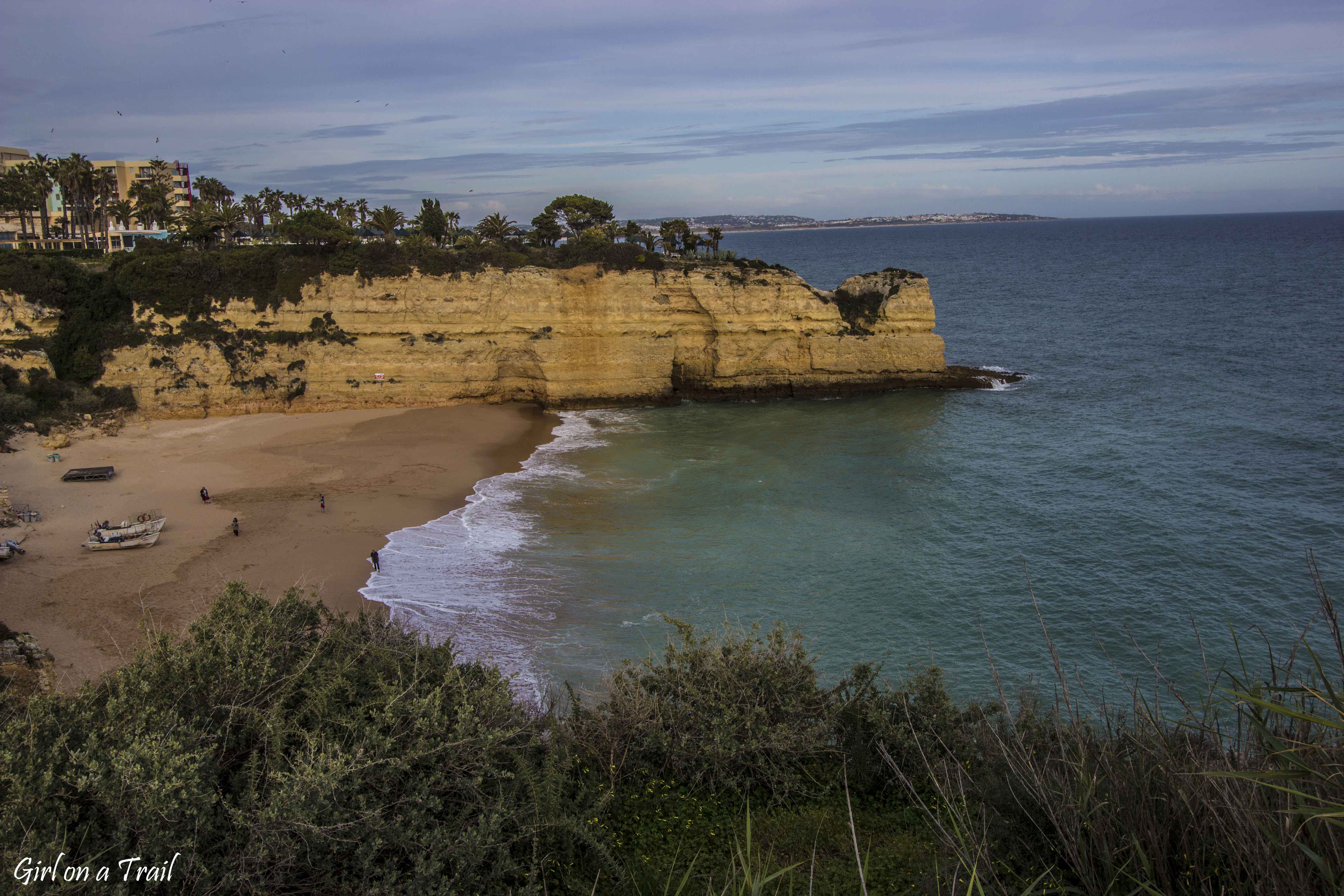 Some tips:
The southern part of Portugal is best to explore by car. However, it should be remembered that some of the roads are paid. Moreover, road tolls can be charged in two ways. The first is the standard payment in the booth at the exit and the second using the device – Via Verde.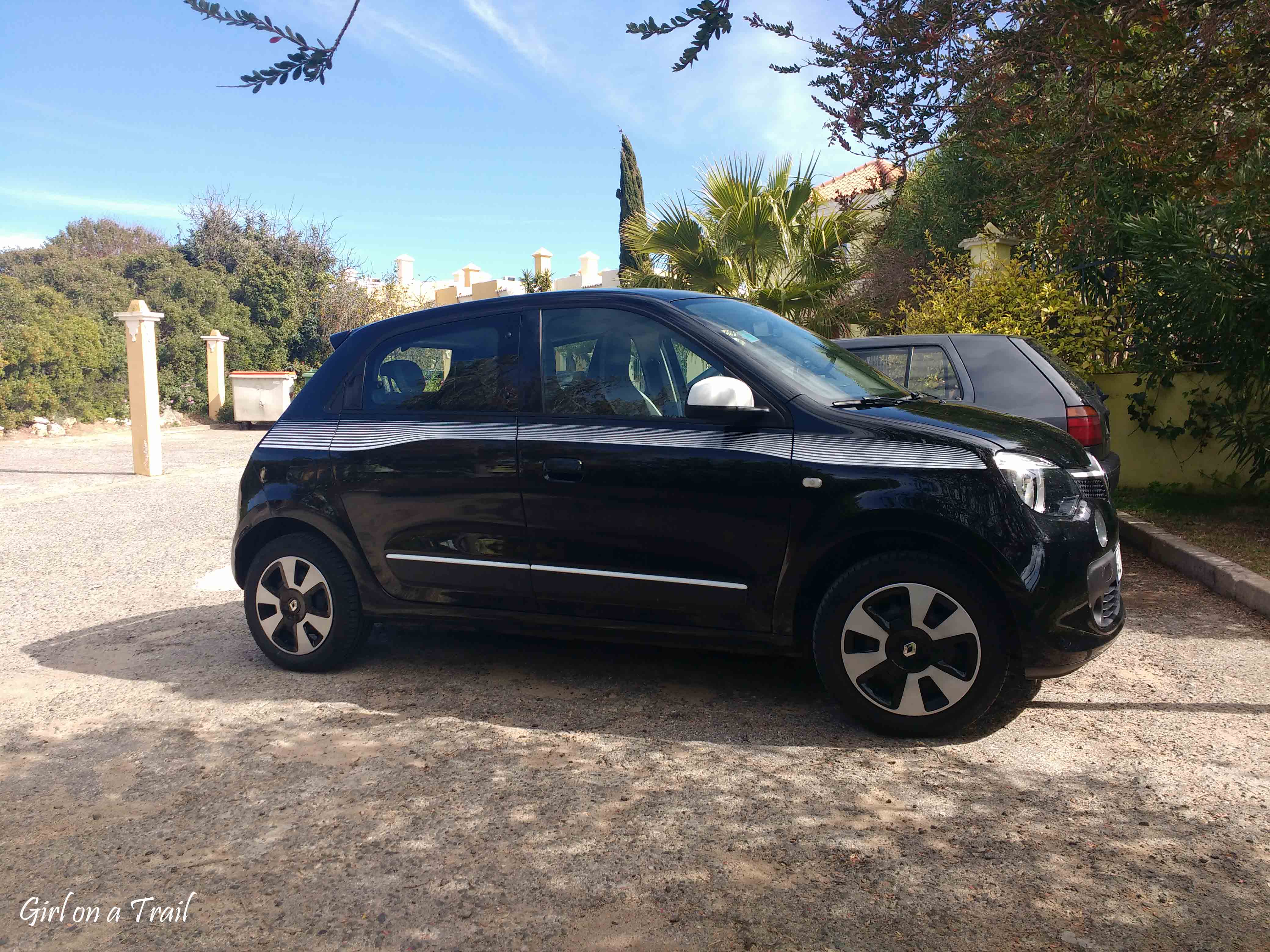 Unfortunately, on some highways only the automatic system Via Verde is implemented. Therefore, while renting a car is worth checking if it's equipped with such a device.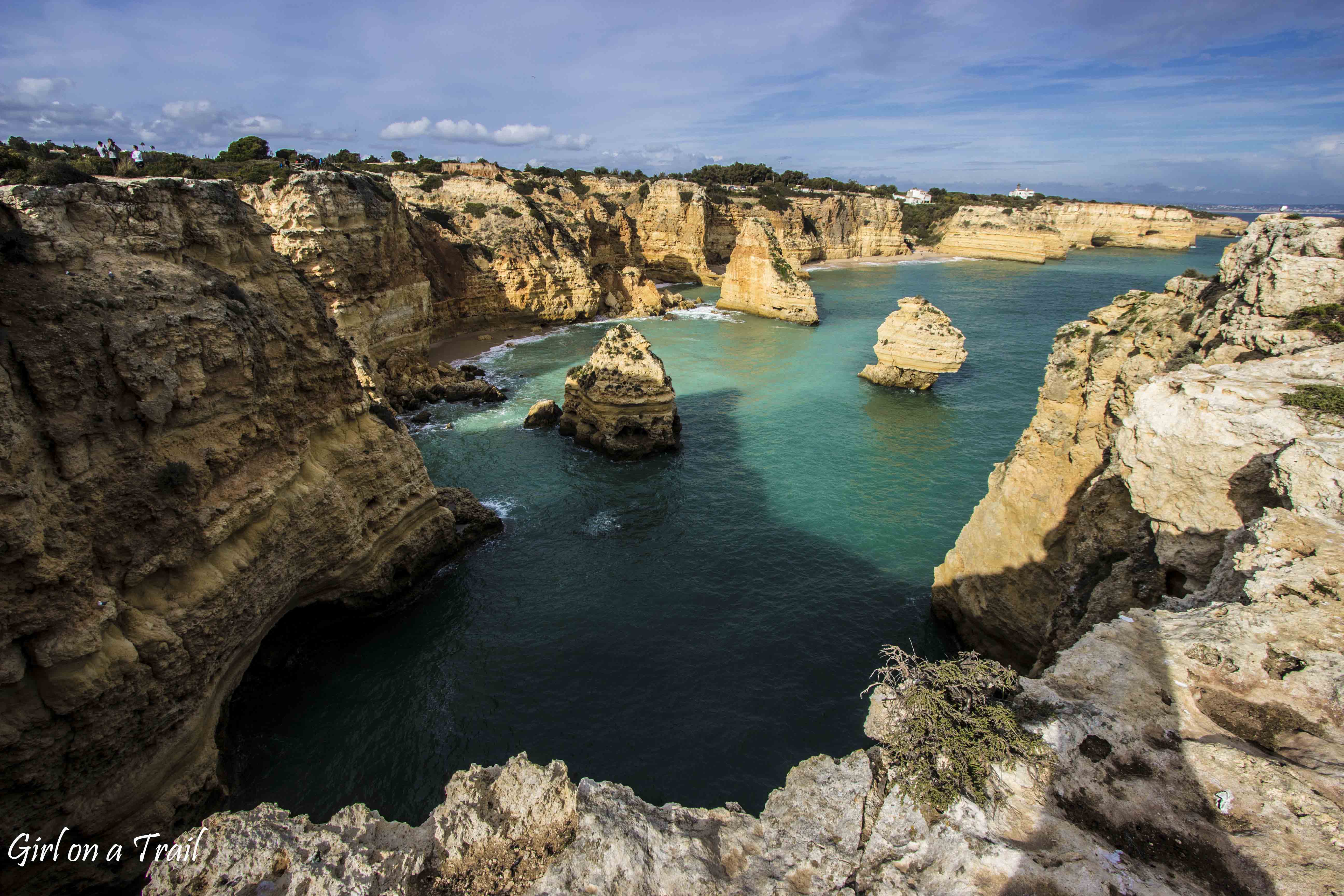 Many rentals charge a deposit of a minimum of 20 € for Via Verde device, 15€ is intended for road charges. Of course, you can recharge your account with a larger amount, but it may happen that if you don't use it, it will not be returned.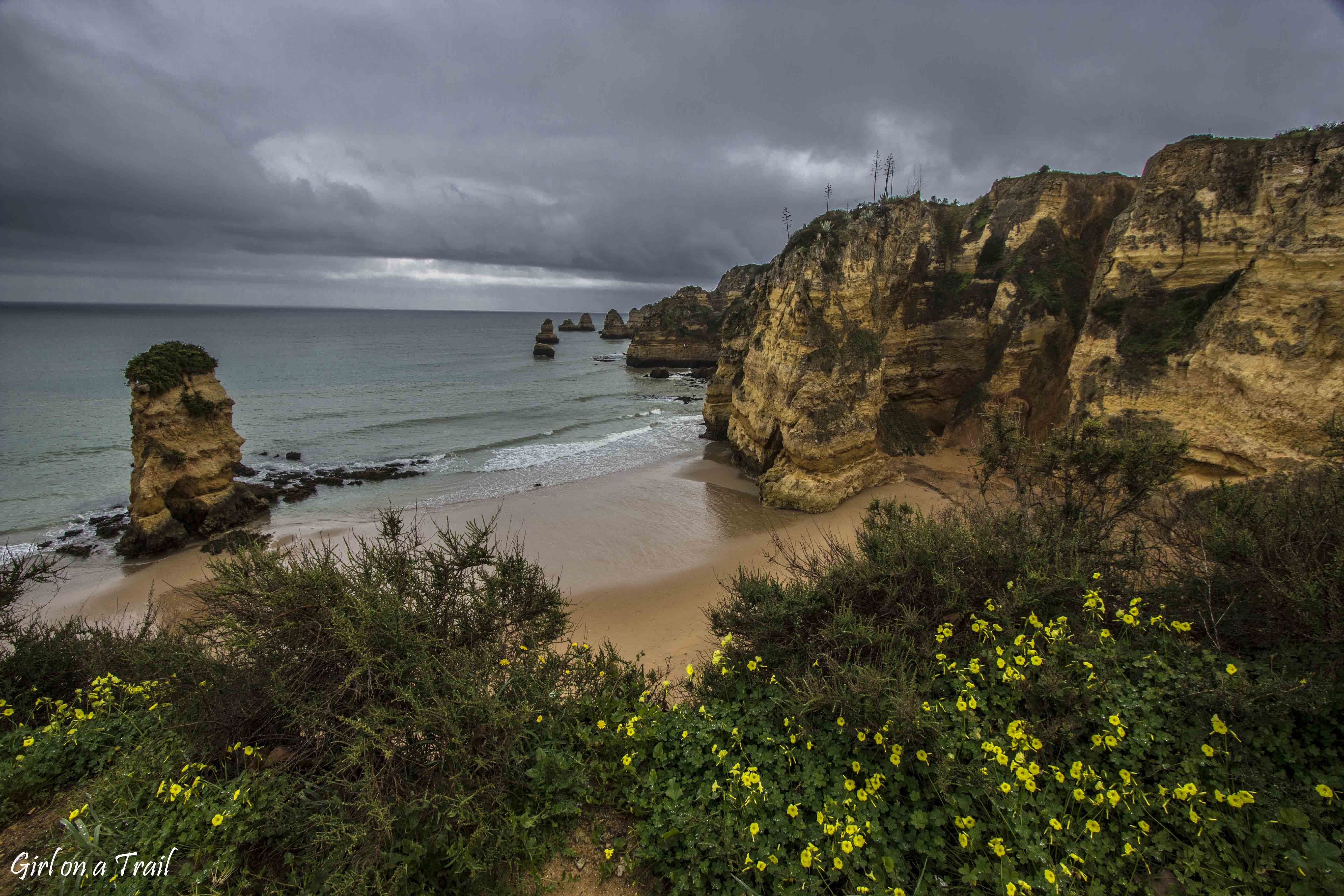 Ze strony poboru opłat w Portugali: http://www.portugaltolls.com/en/web/portal-de-portagens/home
Example of road tolls (data from 2018 )
– Lisbon to Porto Highway A1 costs 21 €
– Lisbon Do Lighthouse A2i A22 22 €
Travel along the Algarve Coast-10 €
More information is available here.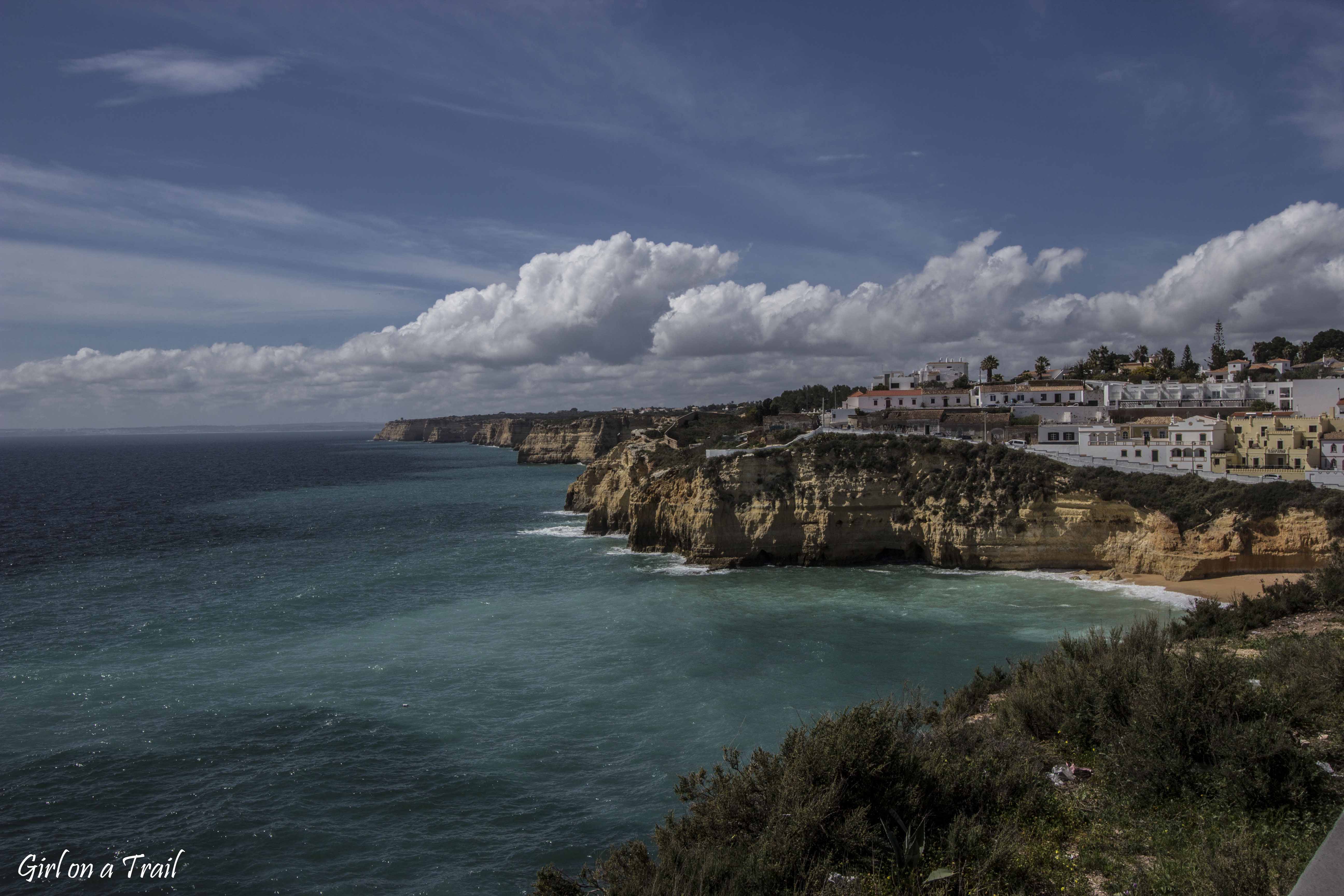 Personally, I must admit that during my stay I didn't use highways. Along the Algarve coast you can easily drive toll free roads. It's not as fast as highways but the roads are maintained in good condition and you can see much more on the way.