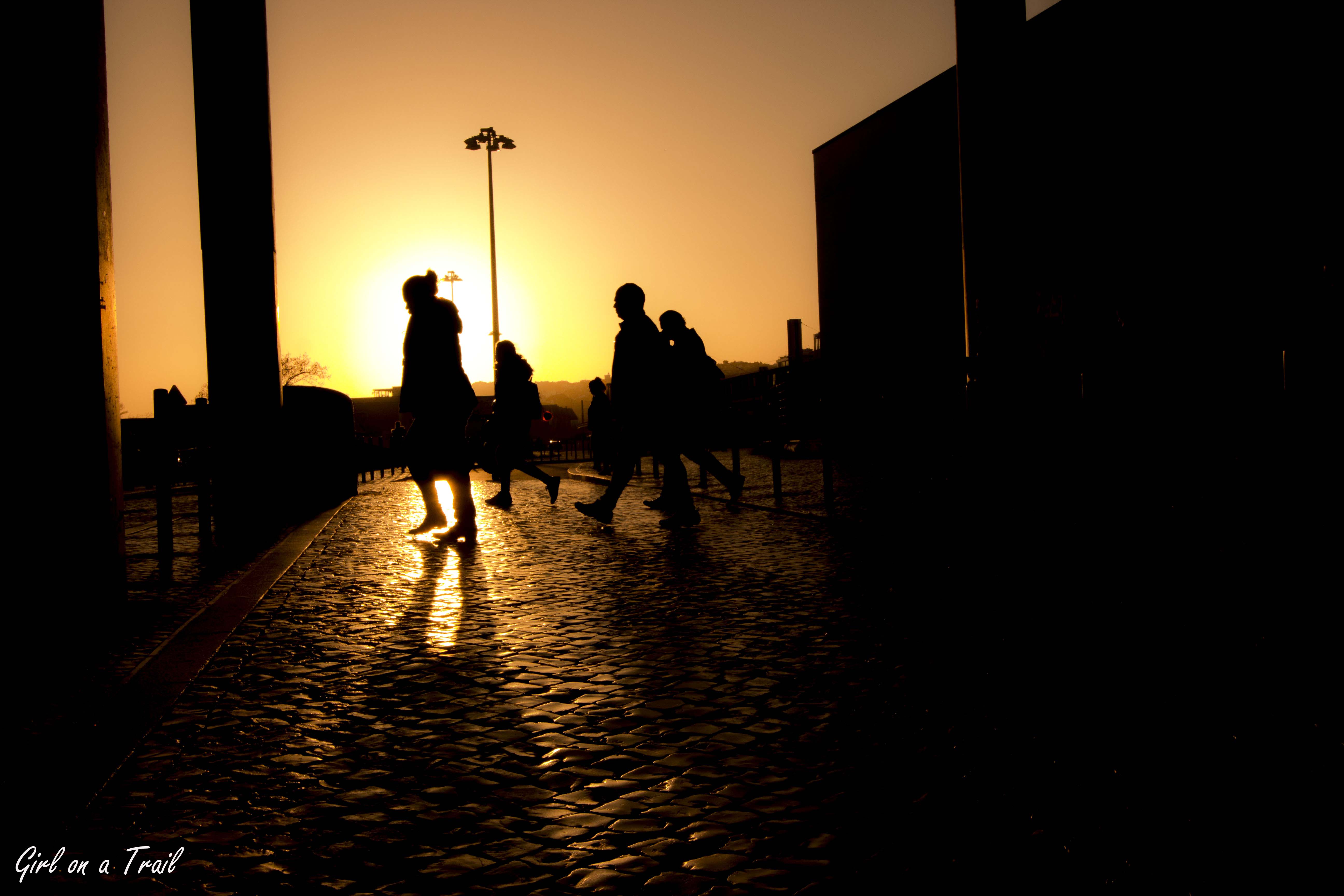 Girl on a Trail – meet Lisboners!
After returning from Portugal, without hesitation I knew what would be the subject of the first post about this place. This time I won't focus on the wonderful Lisbon's architecture, beautiful viewpoints, yellow trams or sentimental rhythms of the Fado heared during the walk in Alfama. Of course, all these elements form the unique climate of the capital of Portugal, but mainly the people of this city will remain in my memory.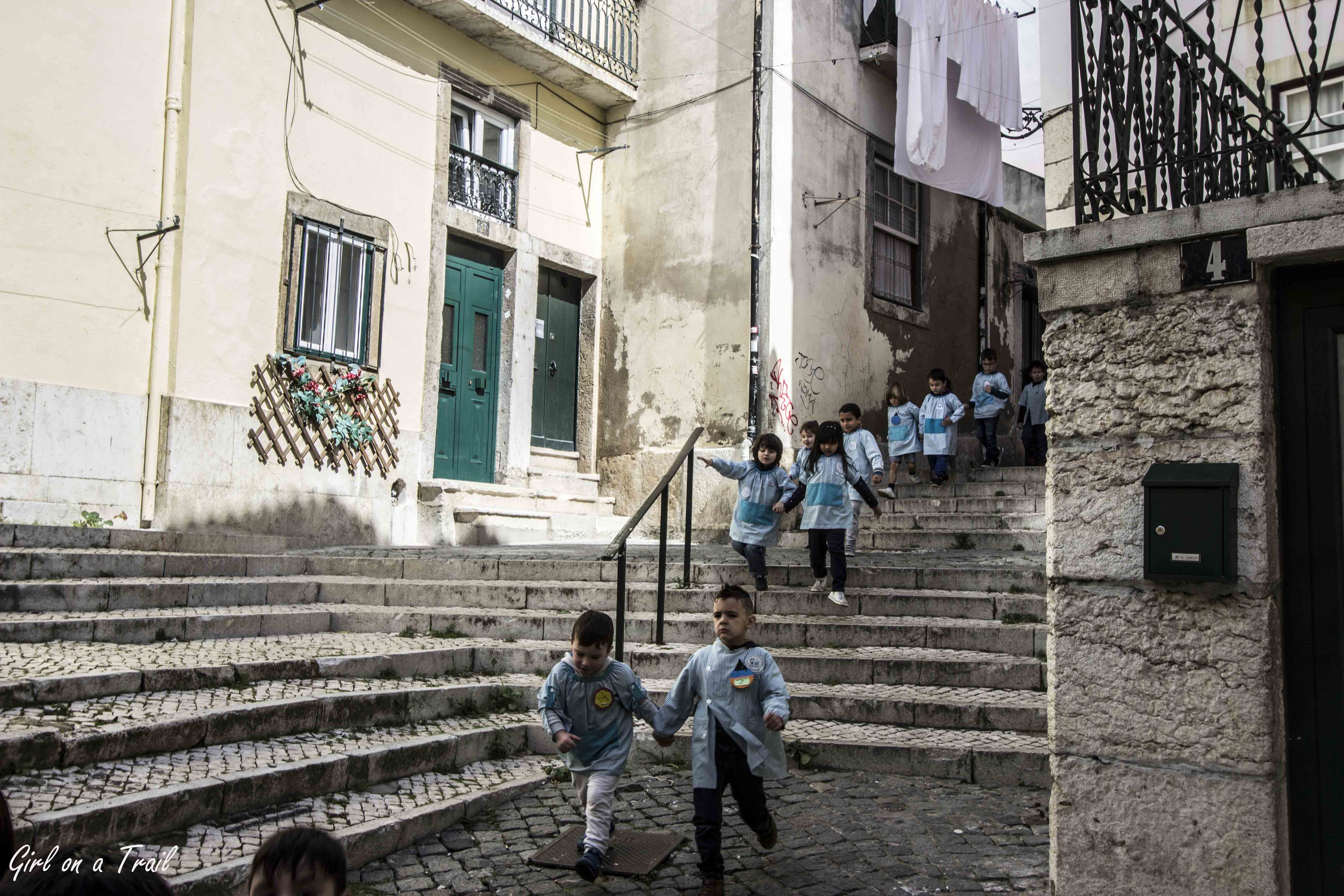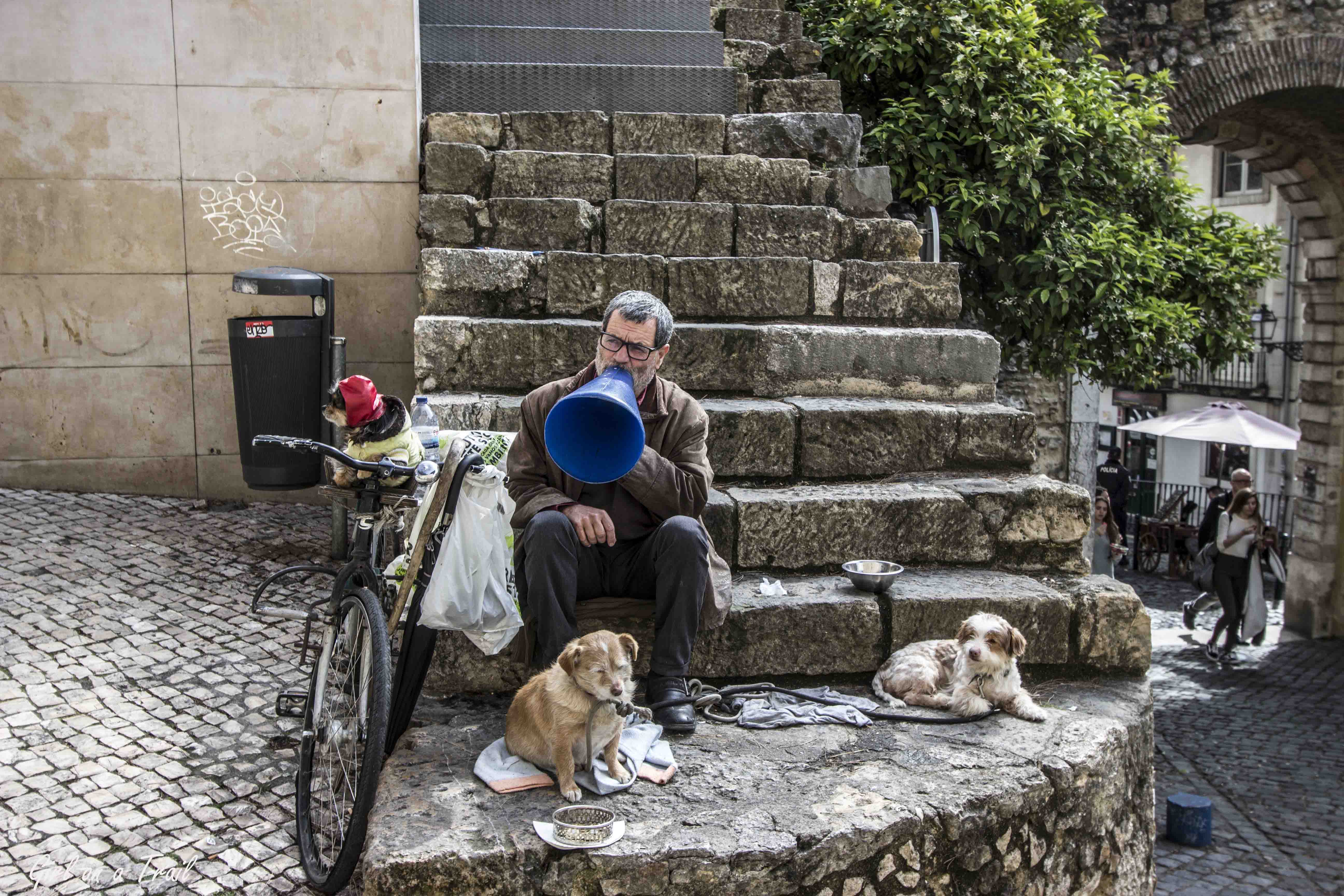 In fact, they create this city and its specific atmosphere, without them Lisbon certainly wouldn't be such a cheerful place.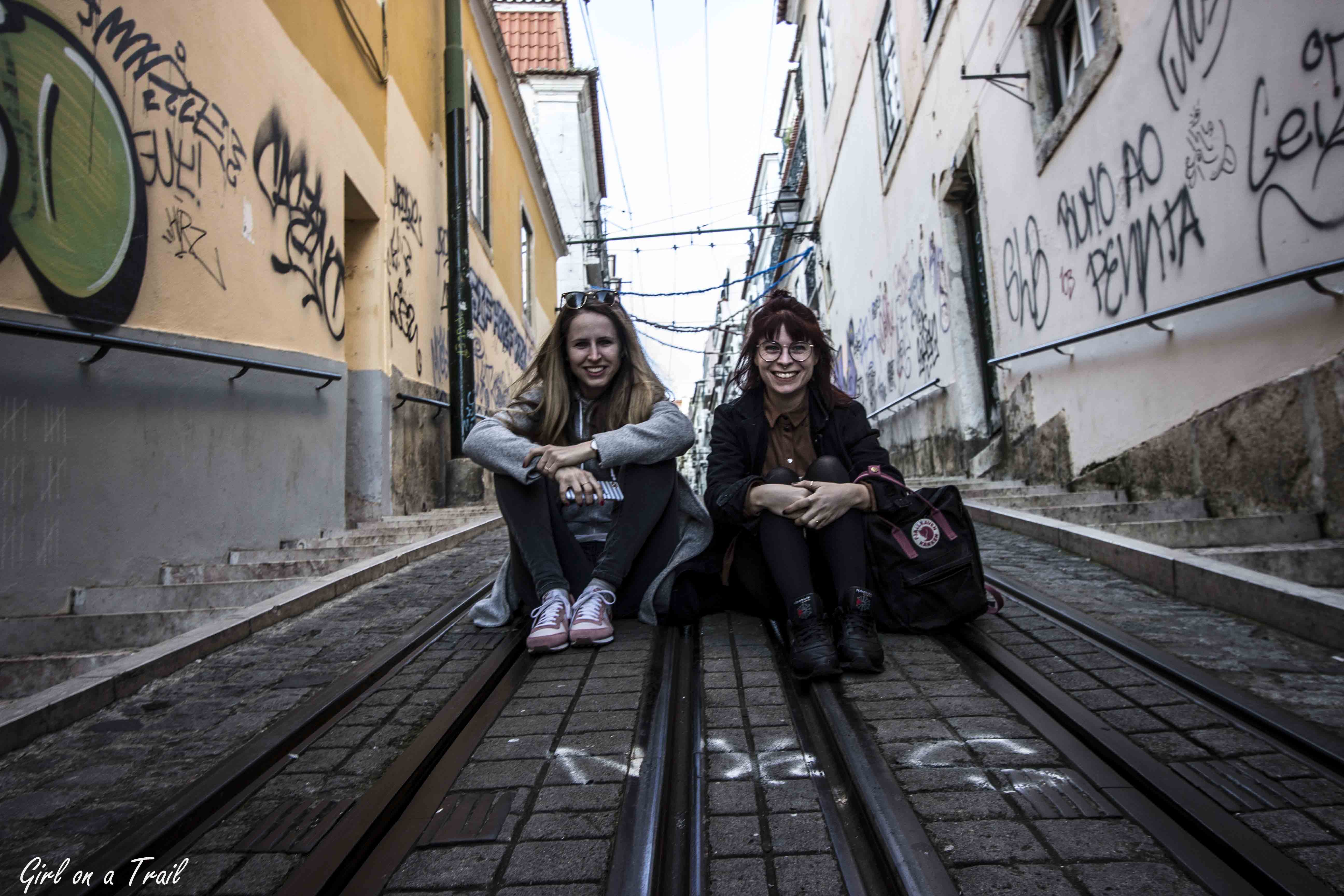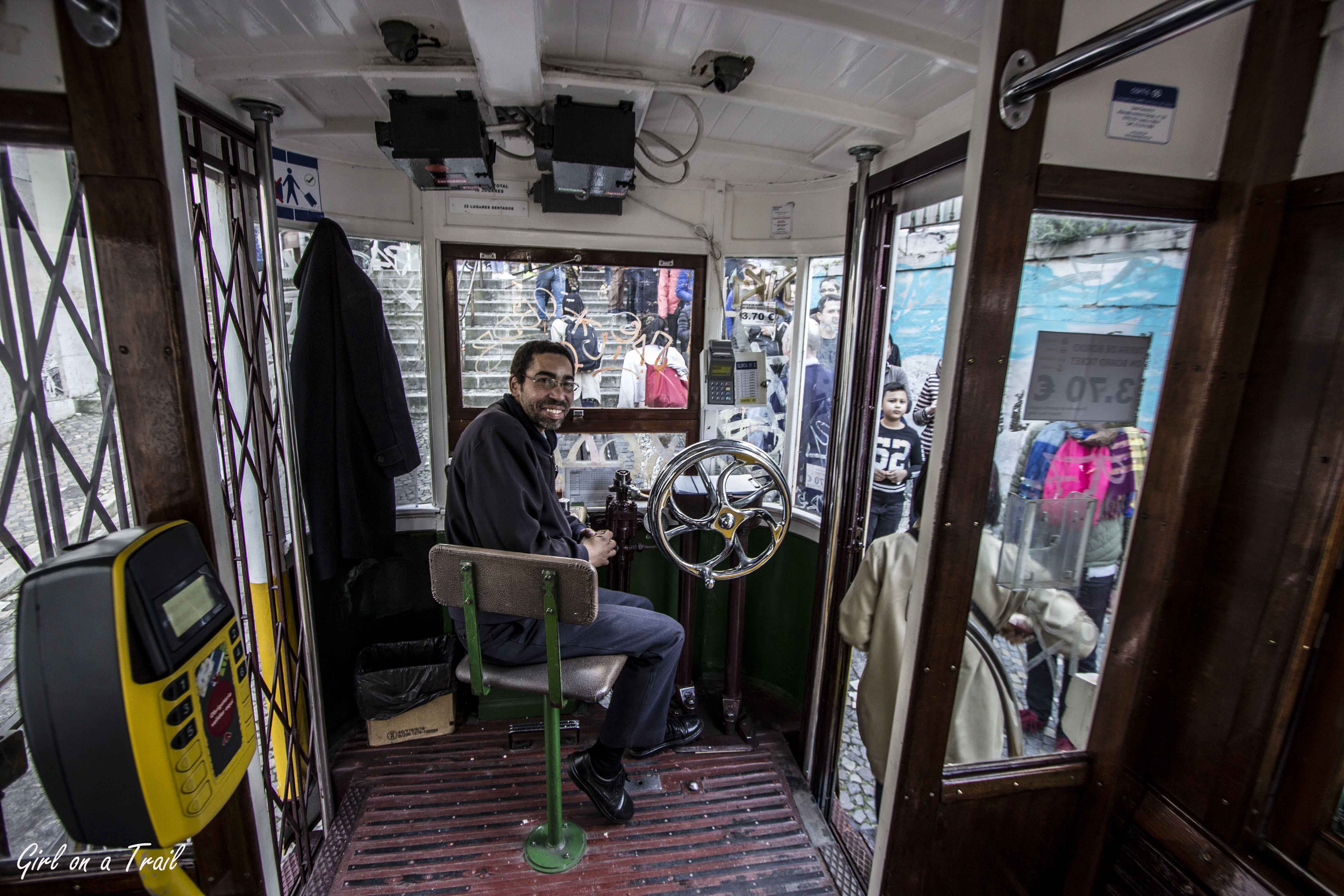 What are the people of Portugal like?
It might seem that Portuguese, like Italians or the Spanish, have a typical southern temper, but to my surprise on the streets, I haven't seen any chaotic gestures or loud conversations. At first glance, the Portuguese are more distant. They don't make first contact and seem more secretive than other southern nations.
Something unusual for this latitude is even Fado music, very emotional, personal and sentimental. It seems to me that Fado for the Portuguese is more than just a kind of national music, it's a way of seeing the world and life.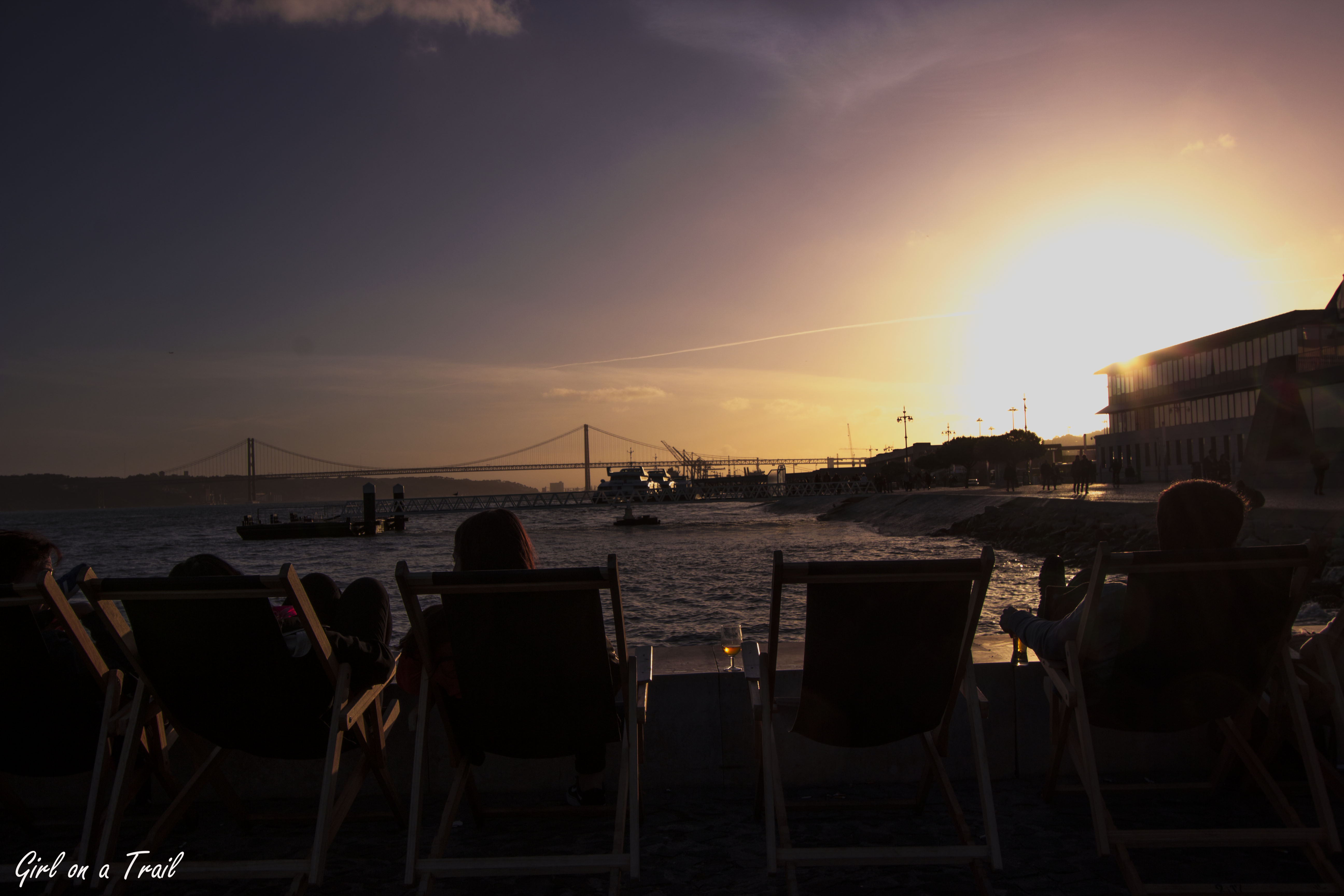 The word Fado can be translated as fate or destiny. Emotionally charged texts tell personal stories and lead to reflection on our own life.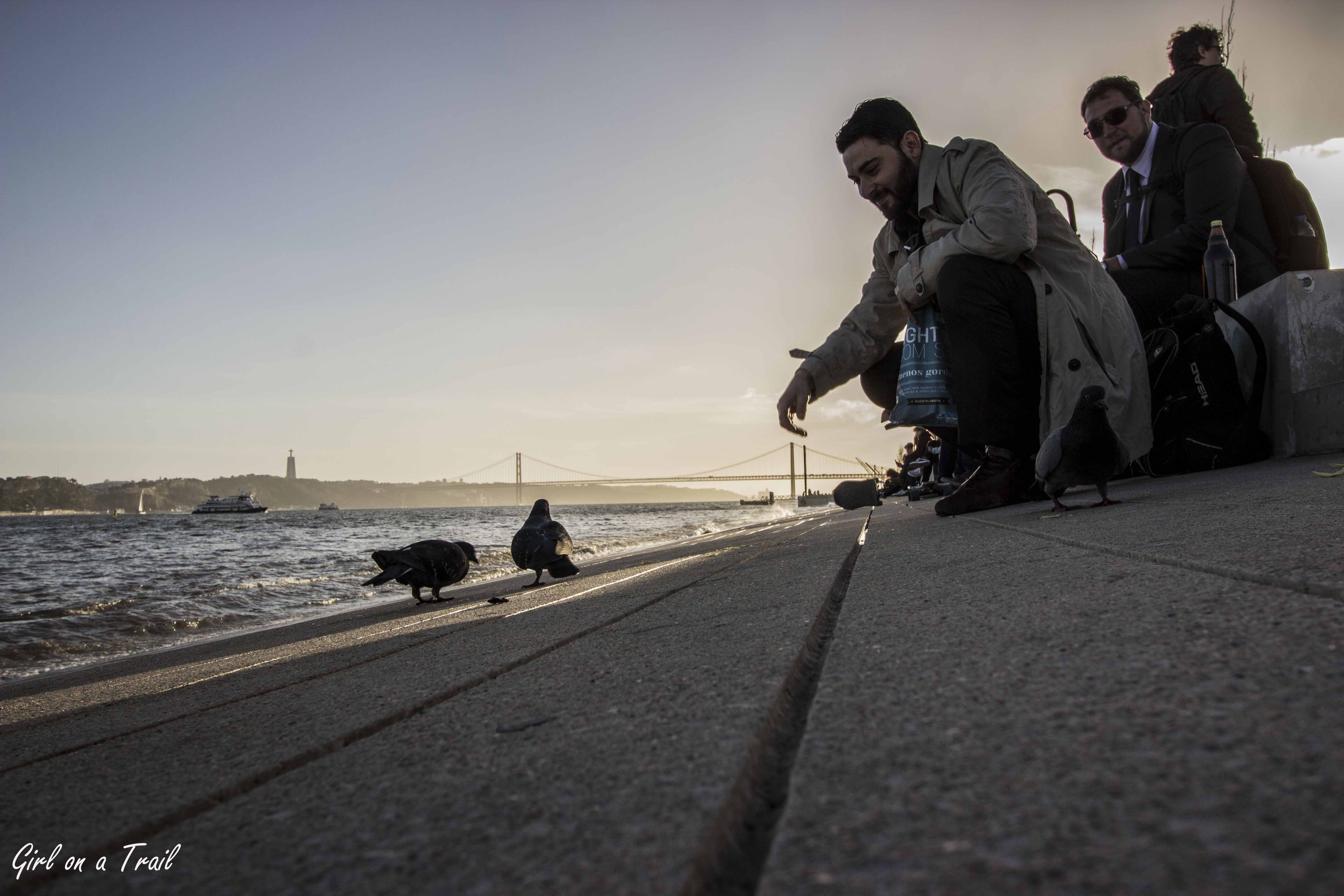 However, Fado is only a part of a wider belief called Saudade. In fact, saudade doesn't have a direct translation in other languages, and that's why it's so typical for the Portuguese. This word is derived from the Latin word "solum", which in translation means alone.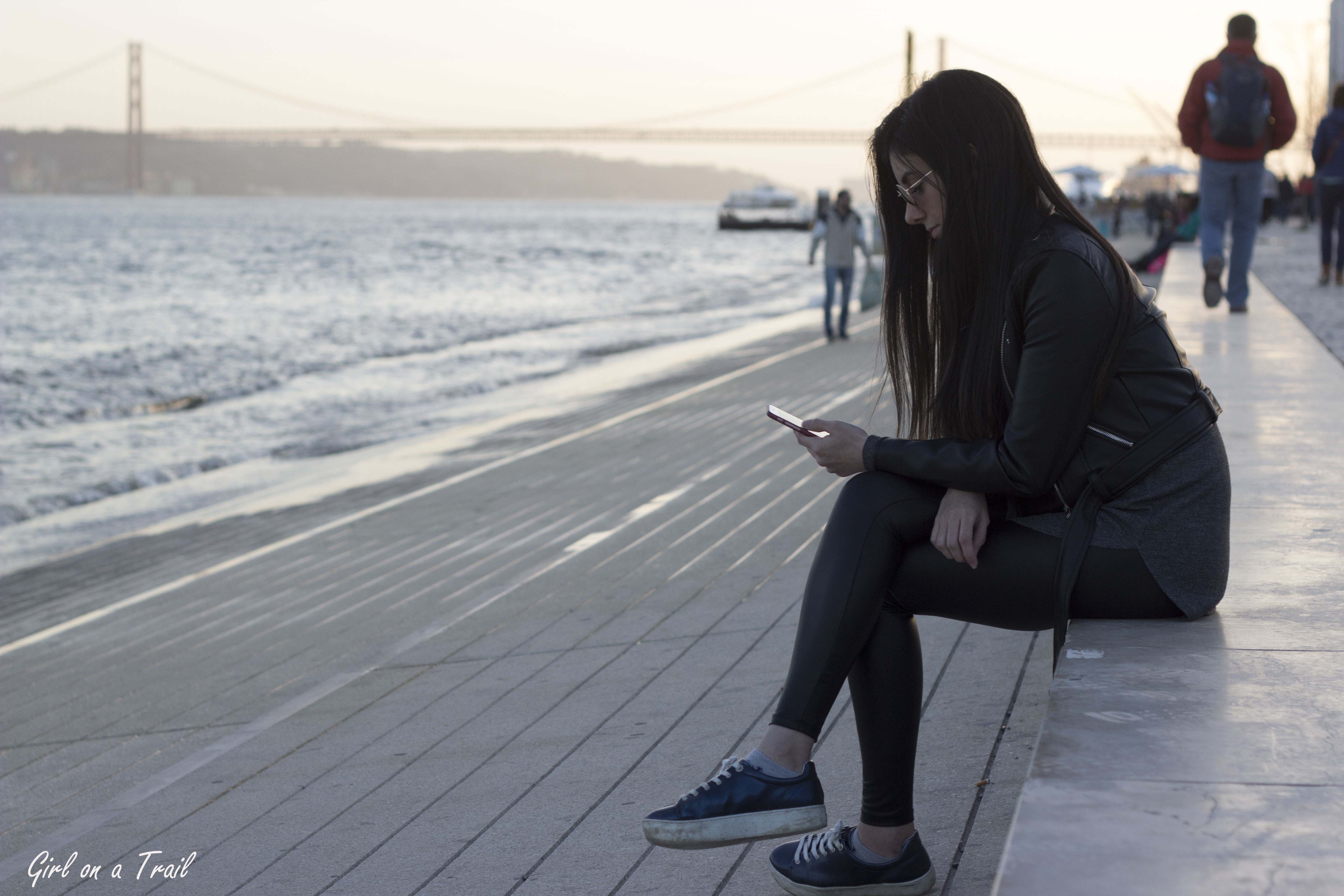 Saudade is inextricably linked to the history of Portugal as a country of sailors – explorers and colonists, moreover it has a national and personal dimension. On the one hand, it's the longing for the former Portuguese power, and on the other for the loved ones and the country itself.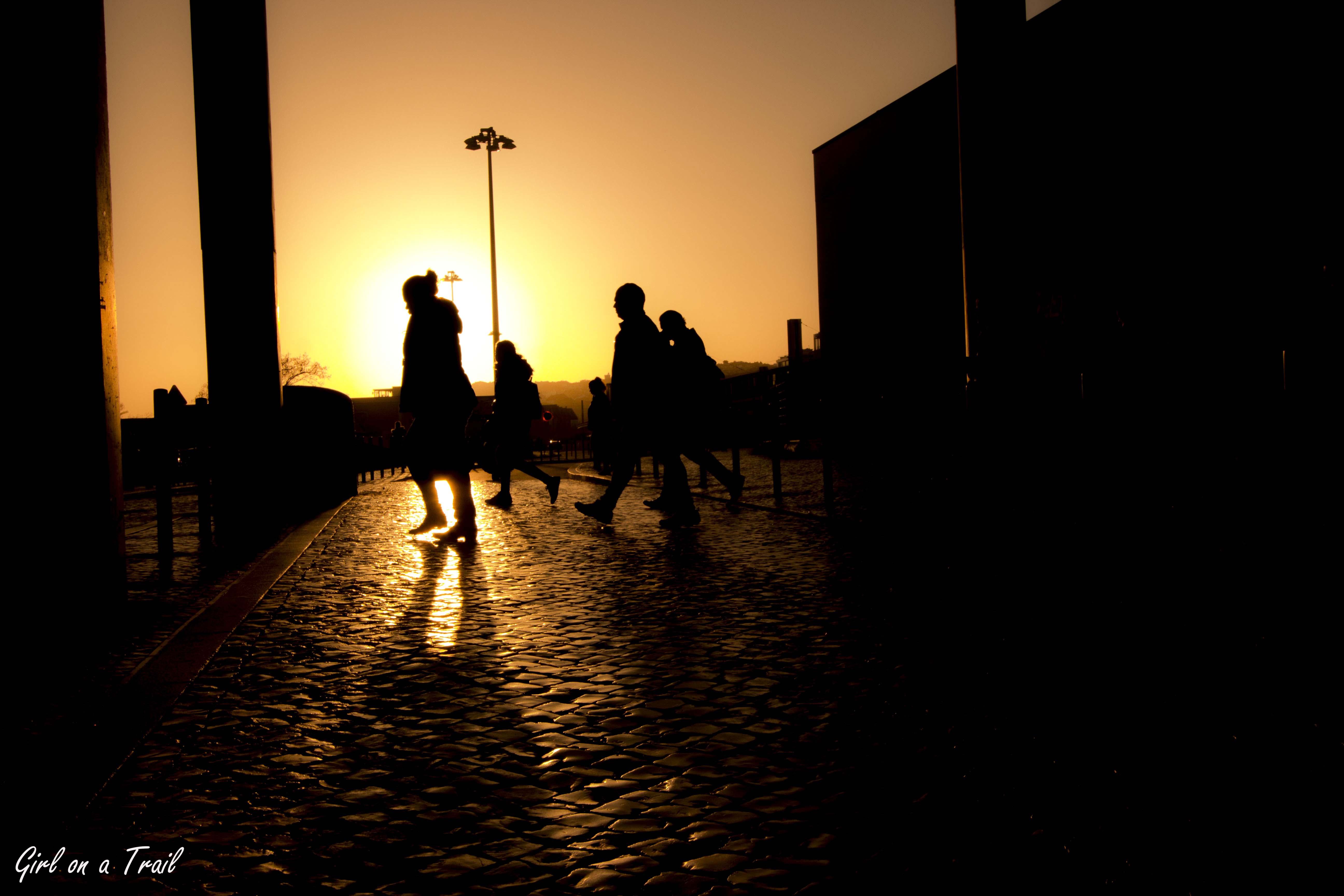 Saudade manifests itself in every sphere of life of the Portuguese, starting with private life and ending on art or music. It can be described as a symbol of Portuguese national identity esential to understood them.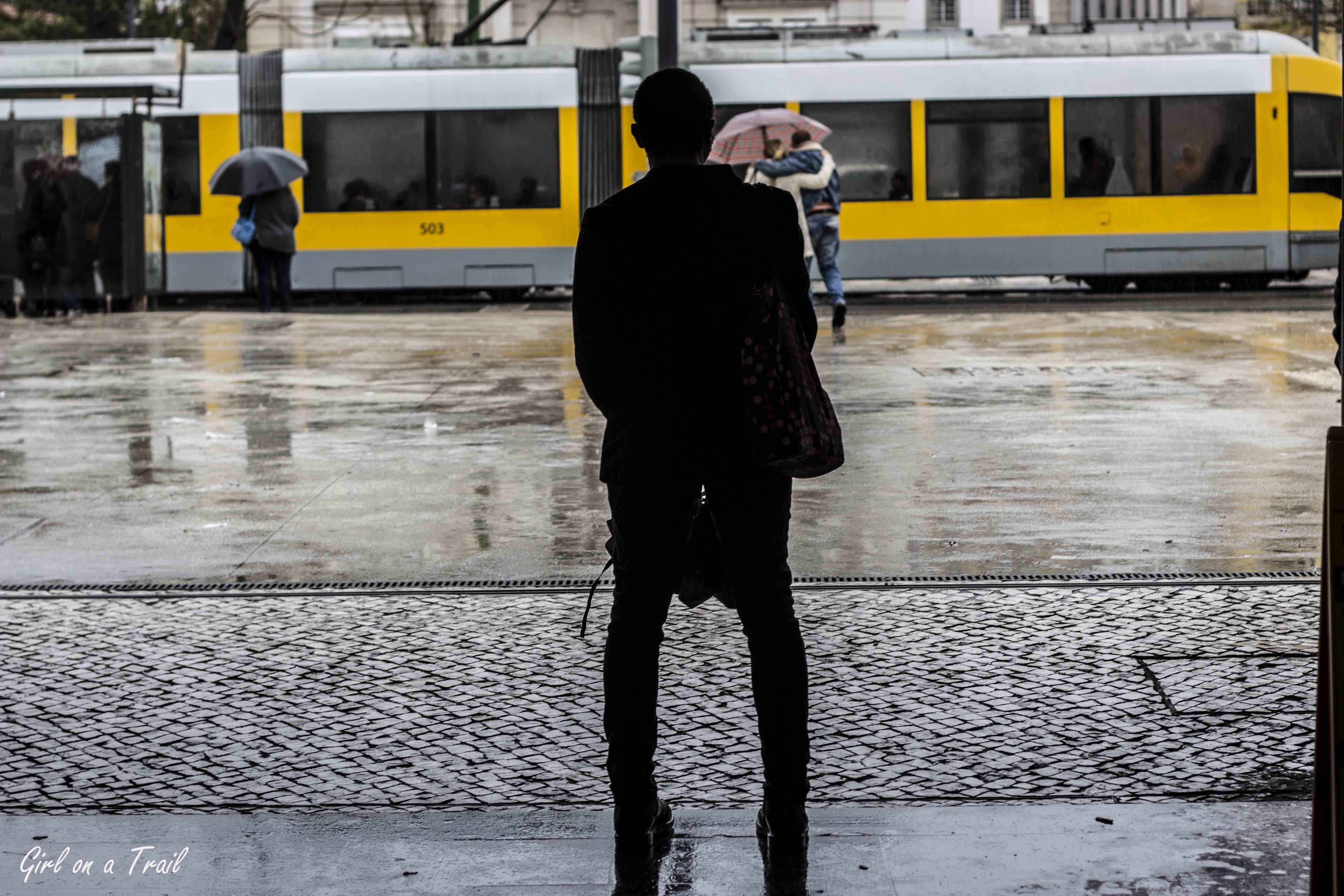 Despite sentimental, melancholic nature, the Portuguese are very friendly and open nation. As a matter of fact, the language barrier has prevented me from meeting closer the people and get knowledge about their stories, but on the basis of observation of behavior, single words and gestures, I will try to present my image of Lisboners.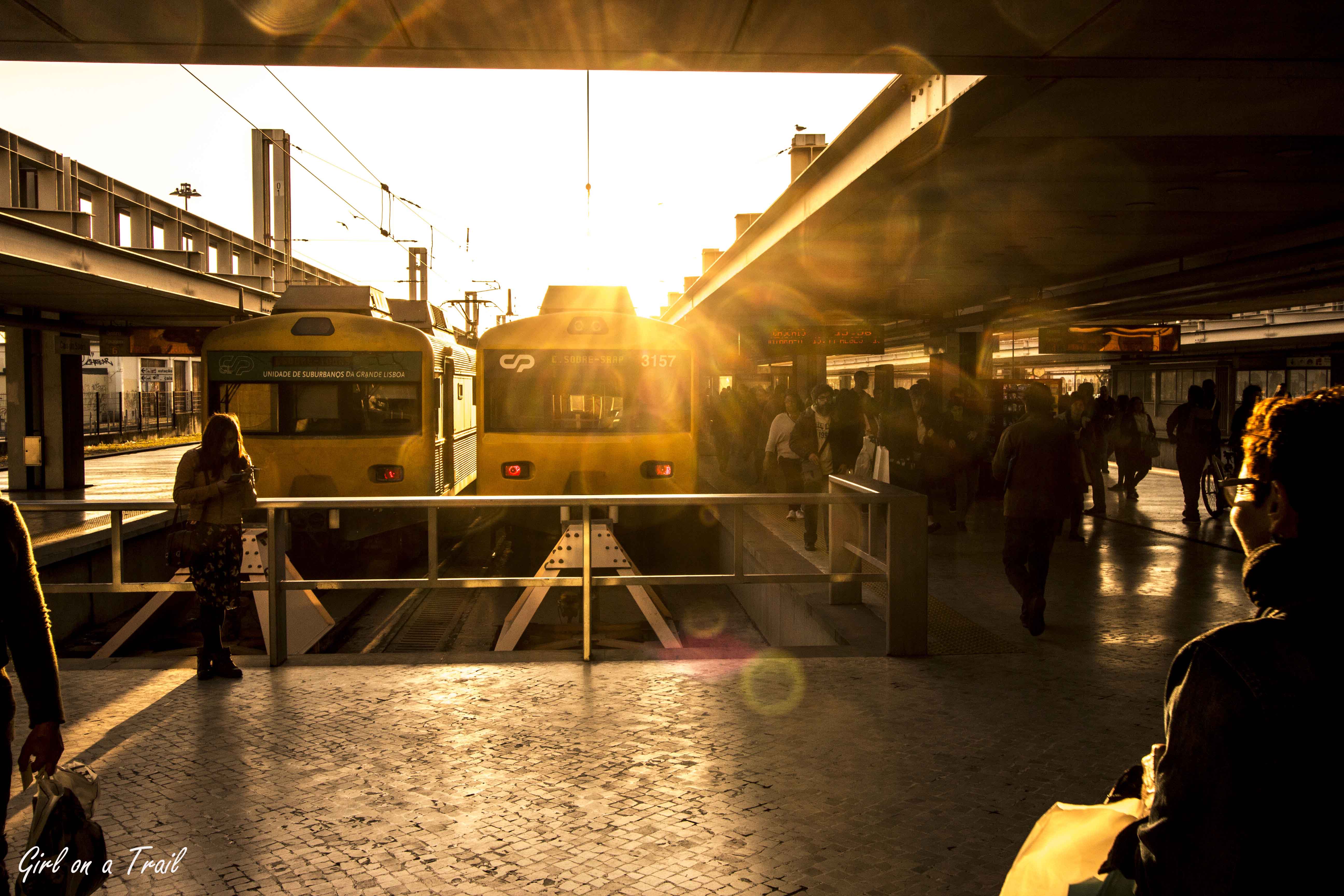 Walking along the streets of Lisbon, I felt like the time stopped here. Lisbon is certainly not a typical European capital. Of course, as in most large historic cities, the number of tourists on the streets of Lisbon is huge, as is the number of cars and the general noise on the streets, but the similarities end here.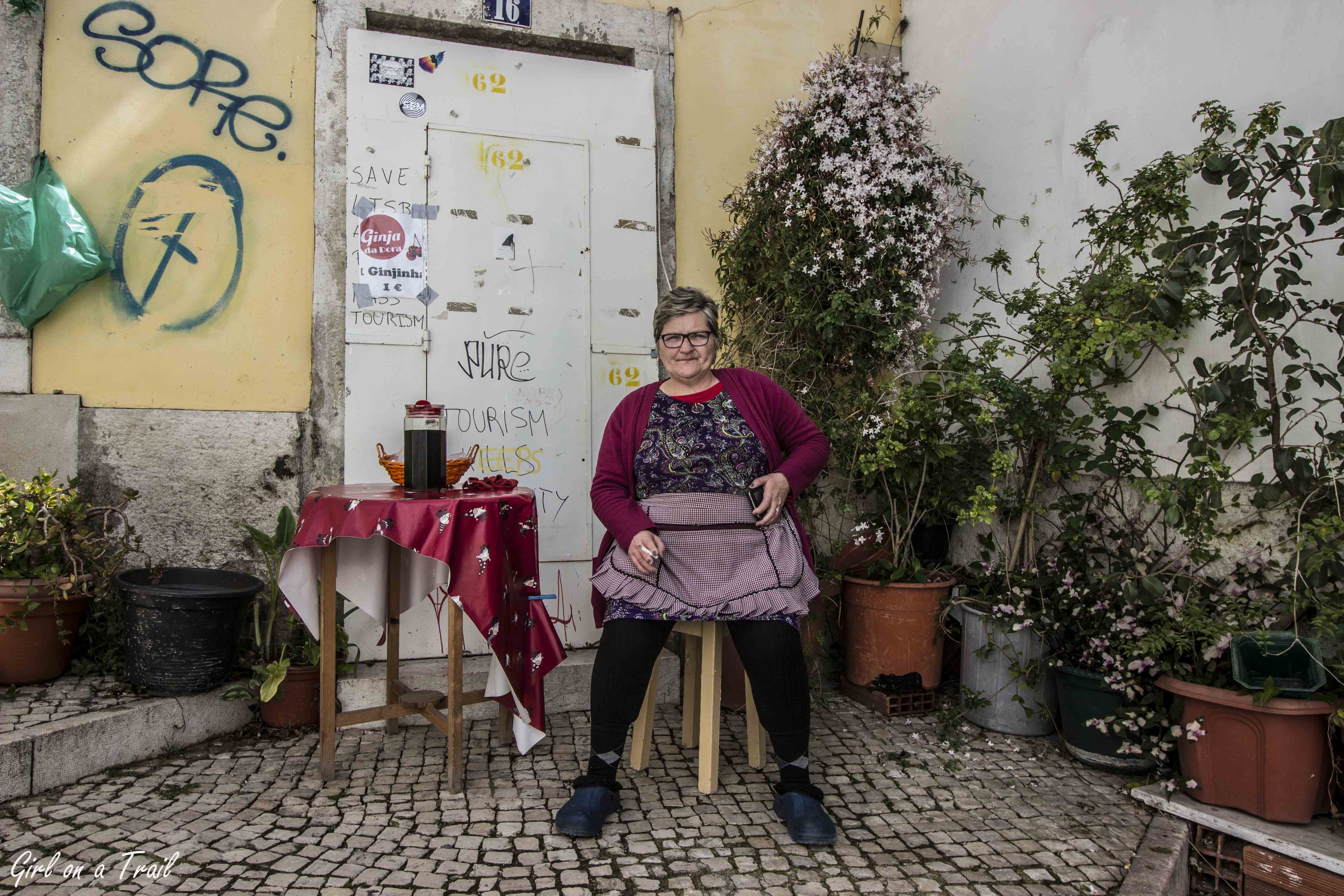 The life of Lisboners has its own rhythm. The most visible expression of this is ubiquitous laundry seen on balconies. Everywhere you can see the Portuguese, carefully hanging fresh laundry with a cigarette in a mouth. At times, it felt like hanging sheets or clothes were similar to leaving bicycles in Amsterdam. Personally I have never seen anyone removing them 😉
In my opinion, Lisbon's unique character is largely due to the old people. In fact, they're also noticed by Camilla Watson – a photographer who transformed some streets in Lisbon (Rua to Capelão or Beco das Farinhas) in outdoor galleries with the photos of the old Lisboners.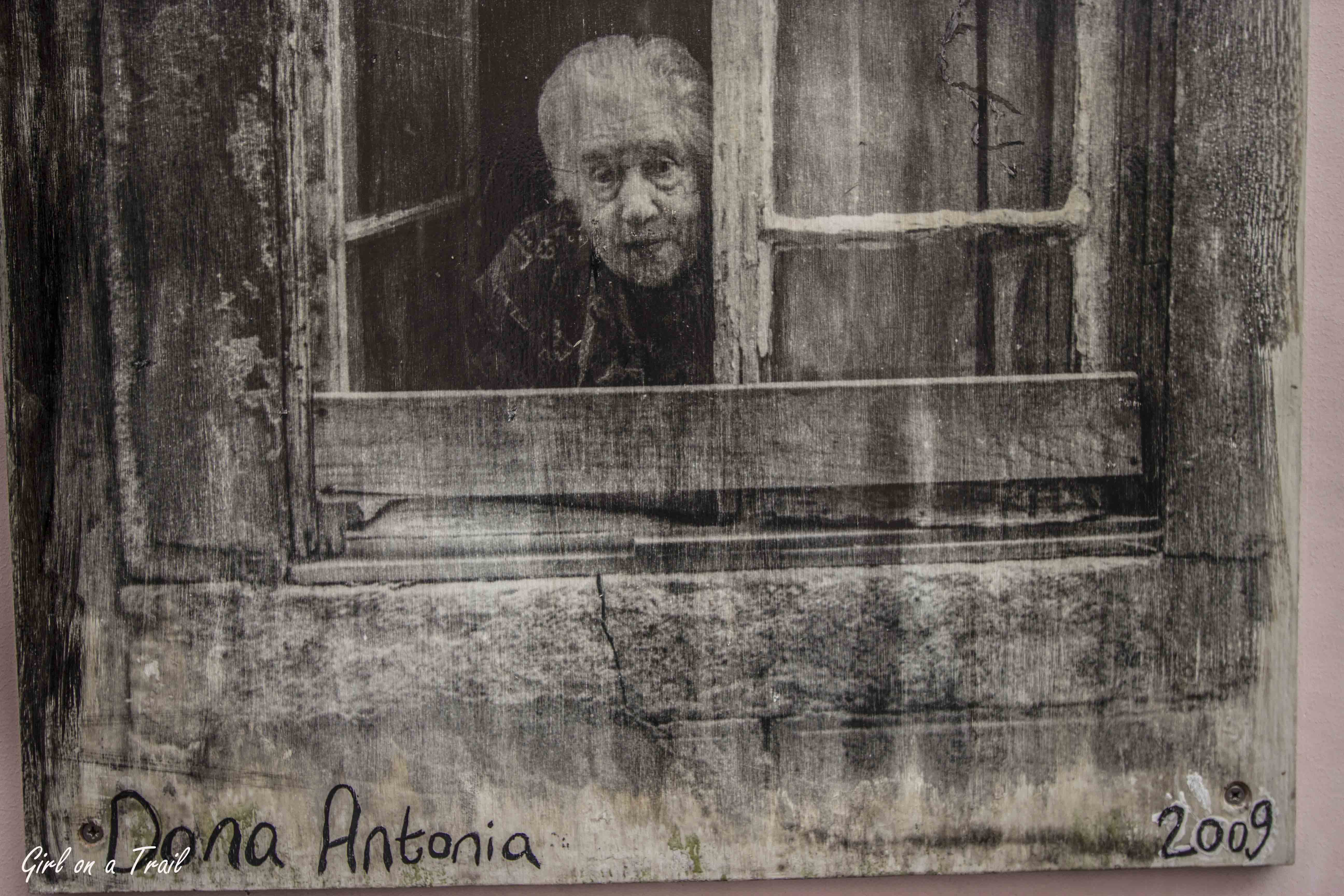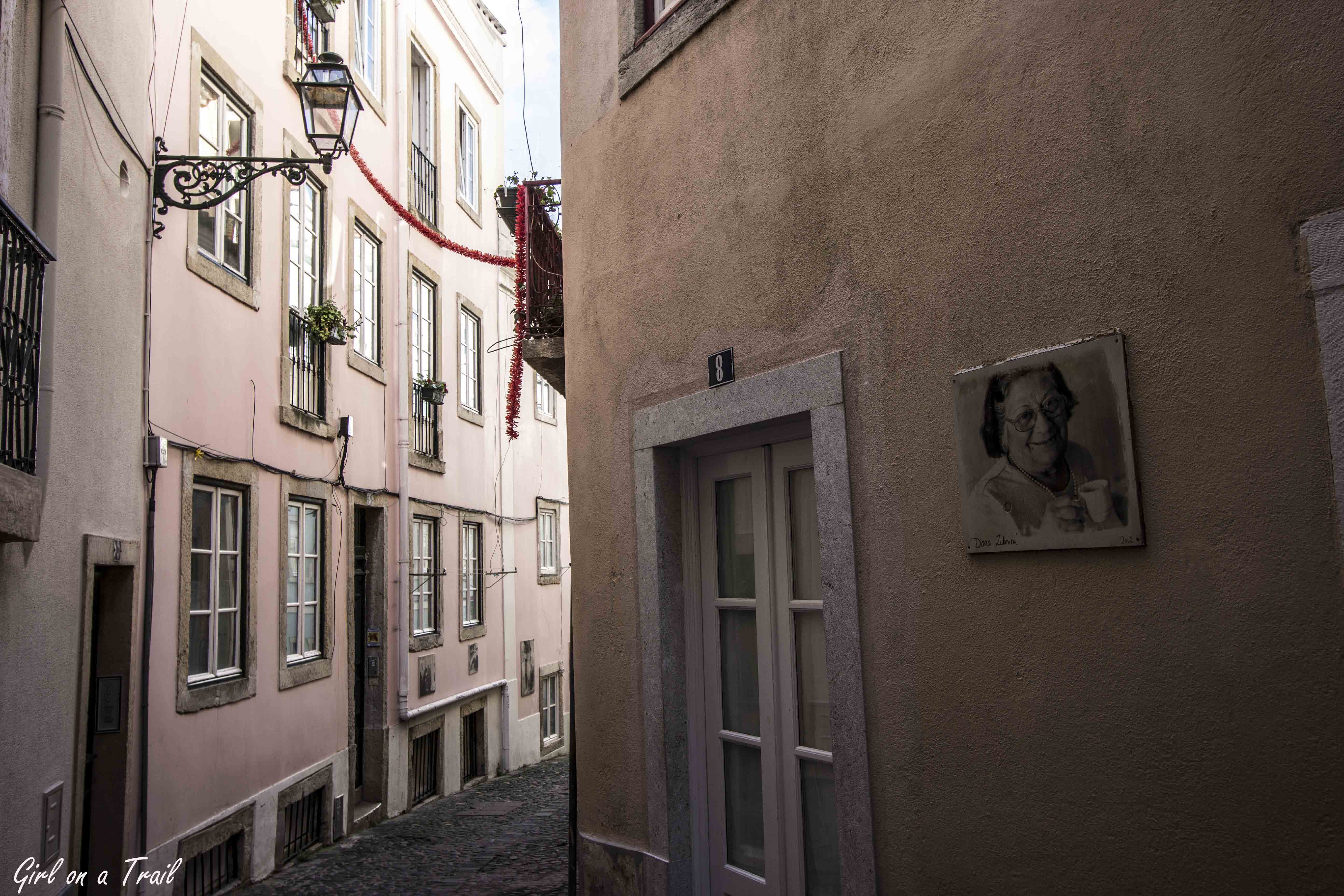 The pastel buildings are decorated with black and white photos of Lisbon seniors. It makes walking down the streets of Lisbon something more than a standard stroll. Thanks to these photos, you can feel the atmosphere of real Lisbon, watching the city from the perspective of its inhabitants.
However, the biggest surprise for the tourists in Lisbon may be that they're also the subject of observation. I have noticed a lot of older people observing city's life going beneath their windows.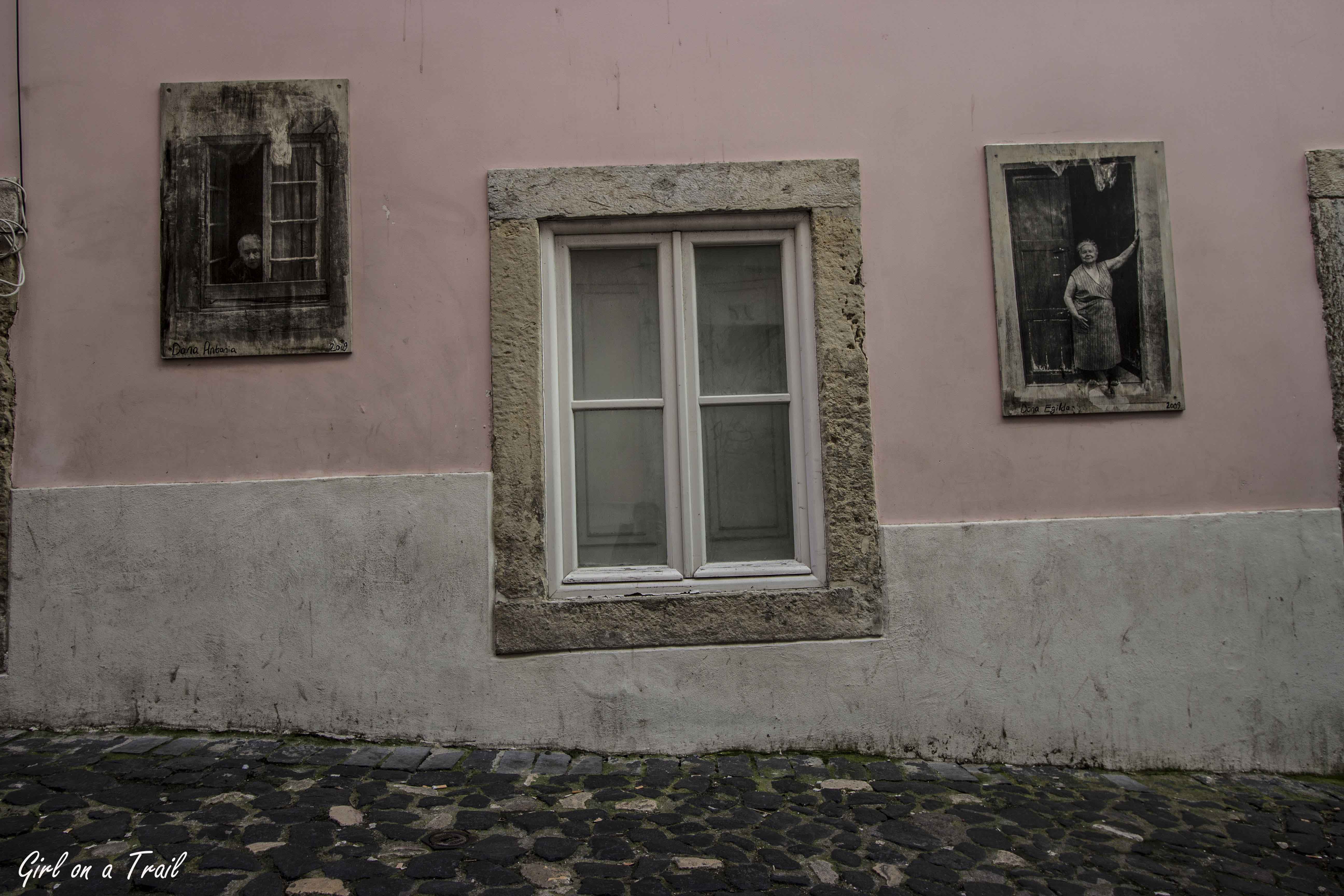 Their reaction was suprising, when I wanted to take them photos, none of them refused. One older man seeing my stumble when I was walking focused on the frame, nod without words to take a picture of him. He was smiling from ear to ear.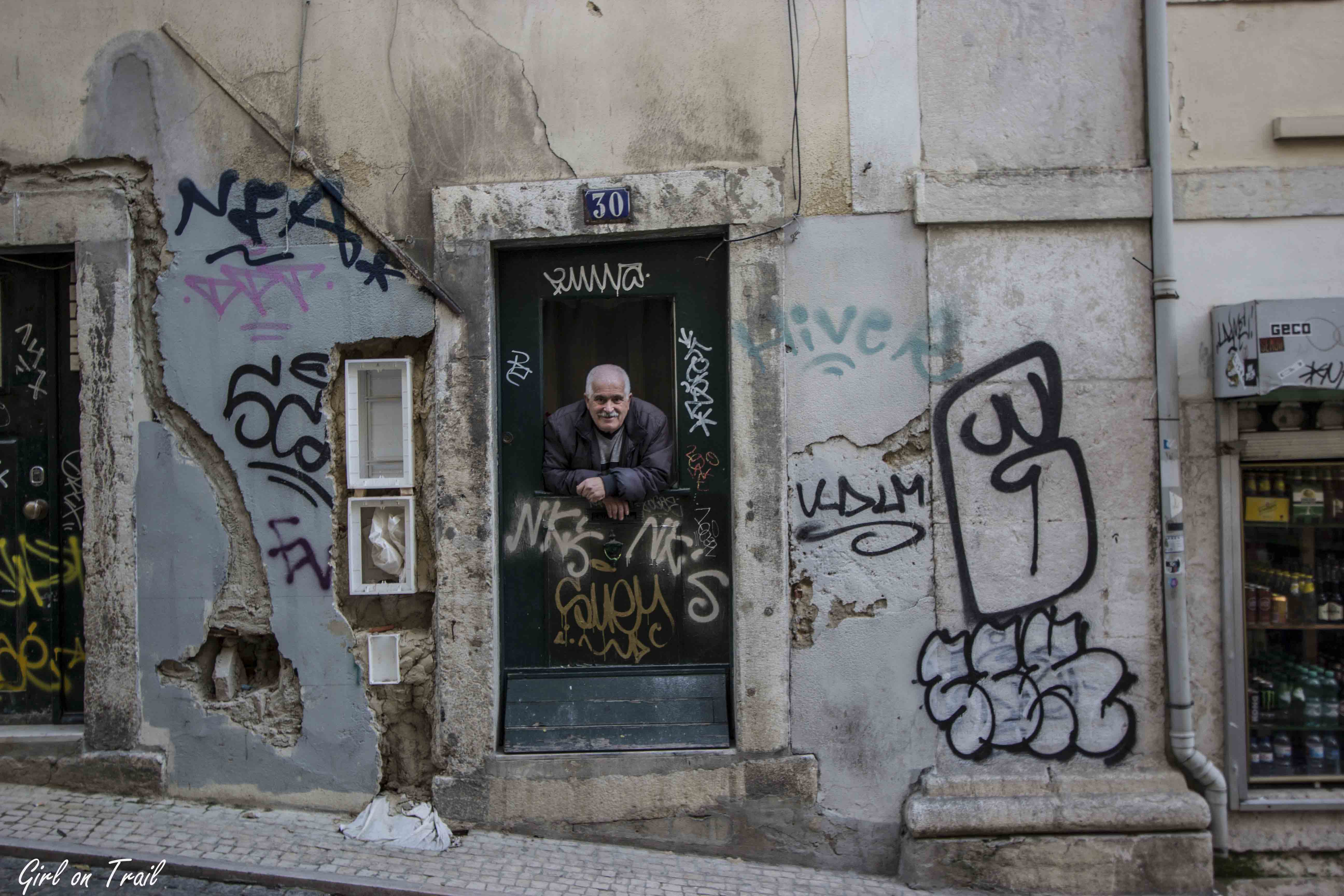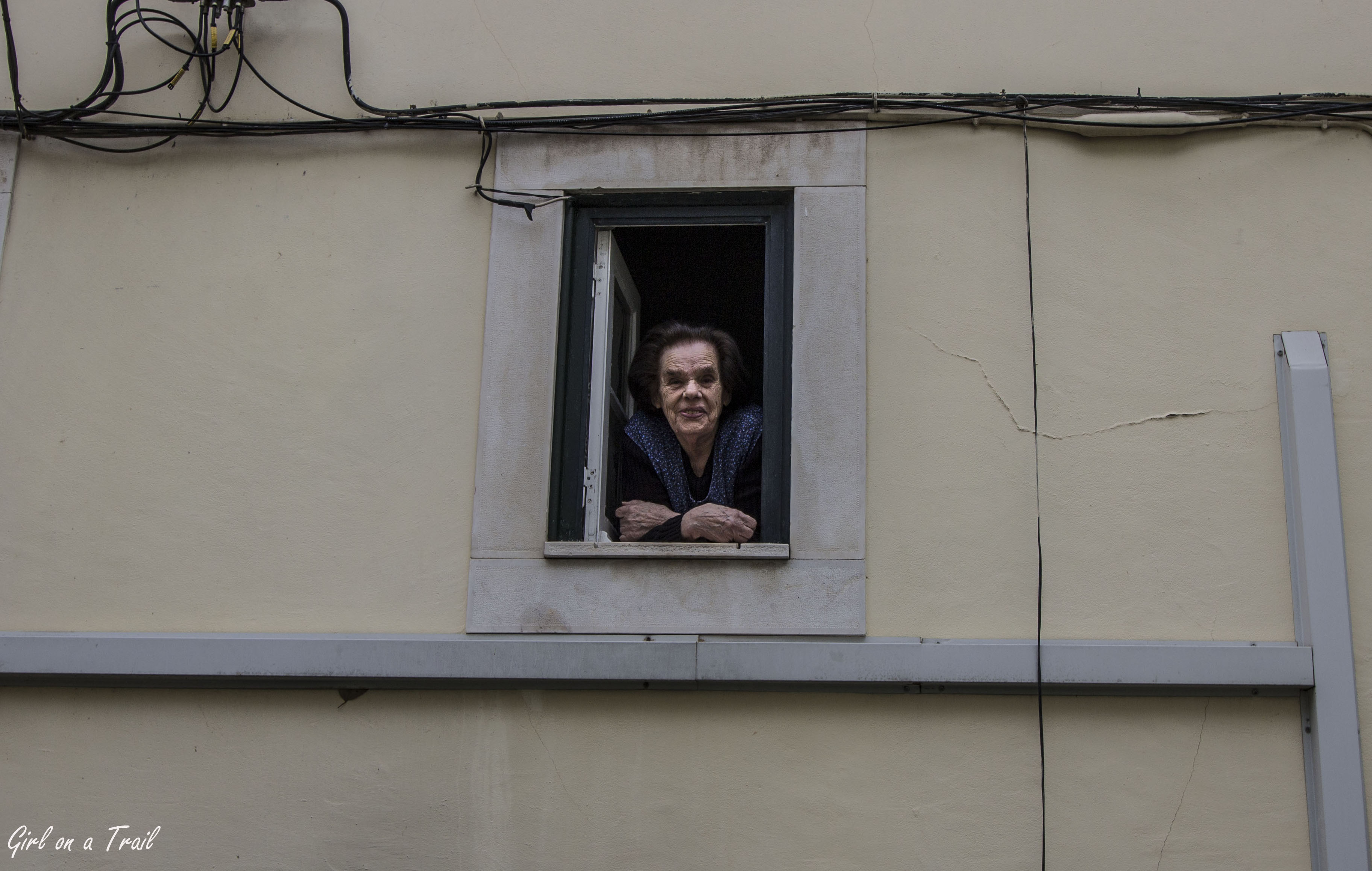 The particular type of residents of Lisbon to whom I have special sentiment, are older ladies selling their homemade liquor called ginja in the narrow stalls located in Alfama.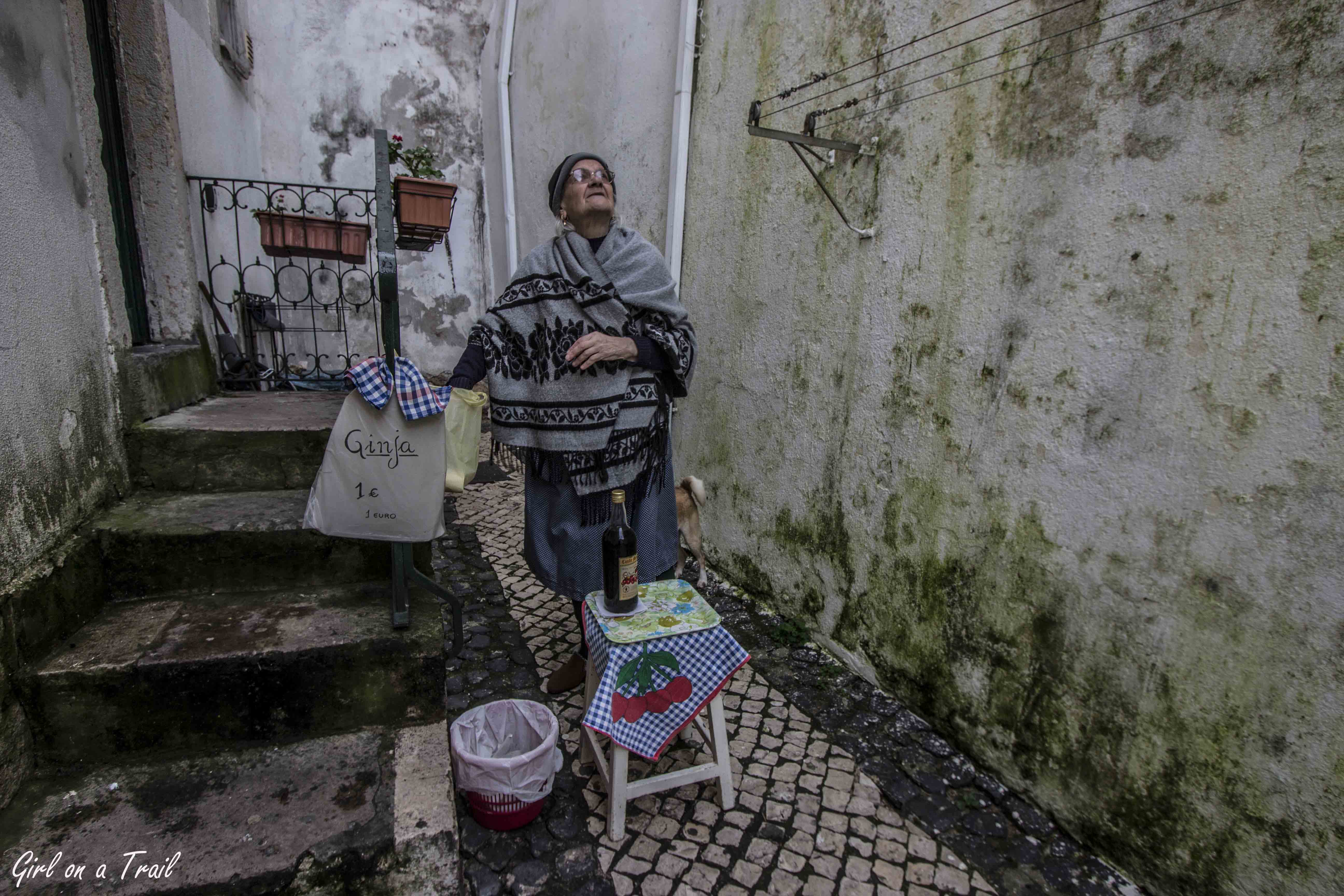 I must be honest with you, I have never felt so much kindness and cordiality during previous journeys. I was very sorry that I don't know Portuguese to listen to their story, but often gestures can mean more than words.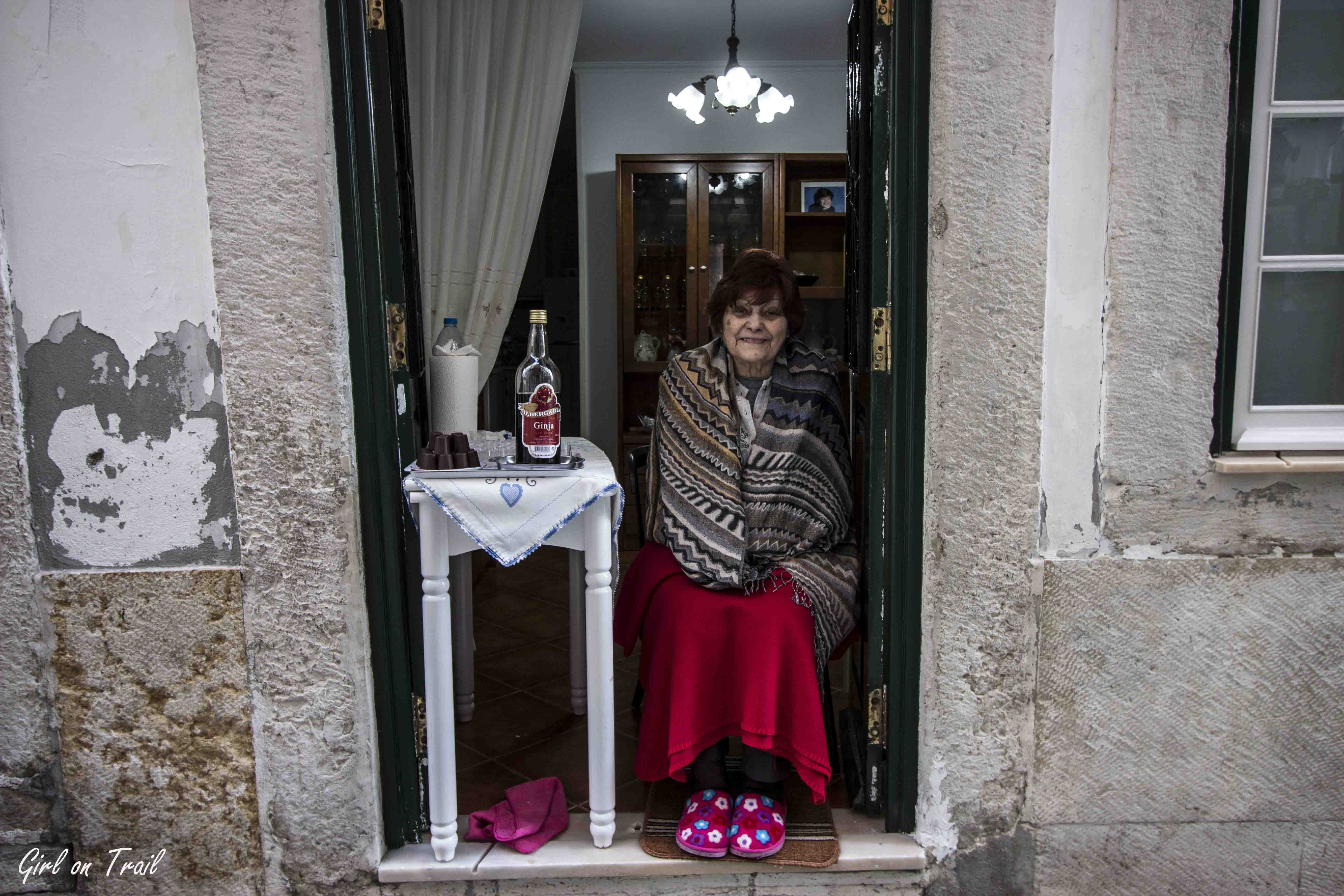 The Portuguese also seem to be very attached to their place, to little corner shops, taverns and bars where they spend free time.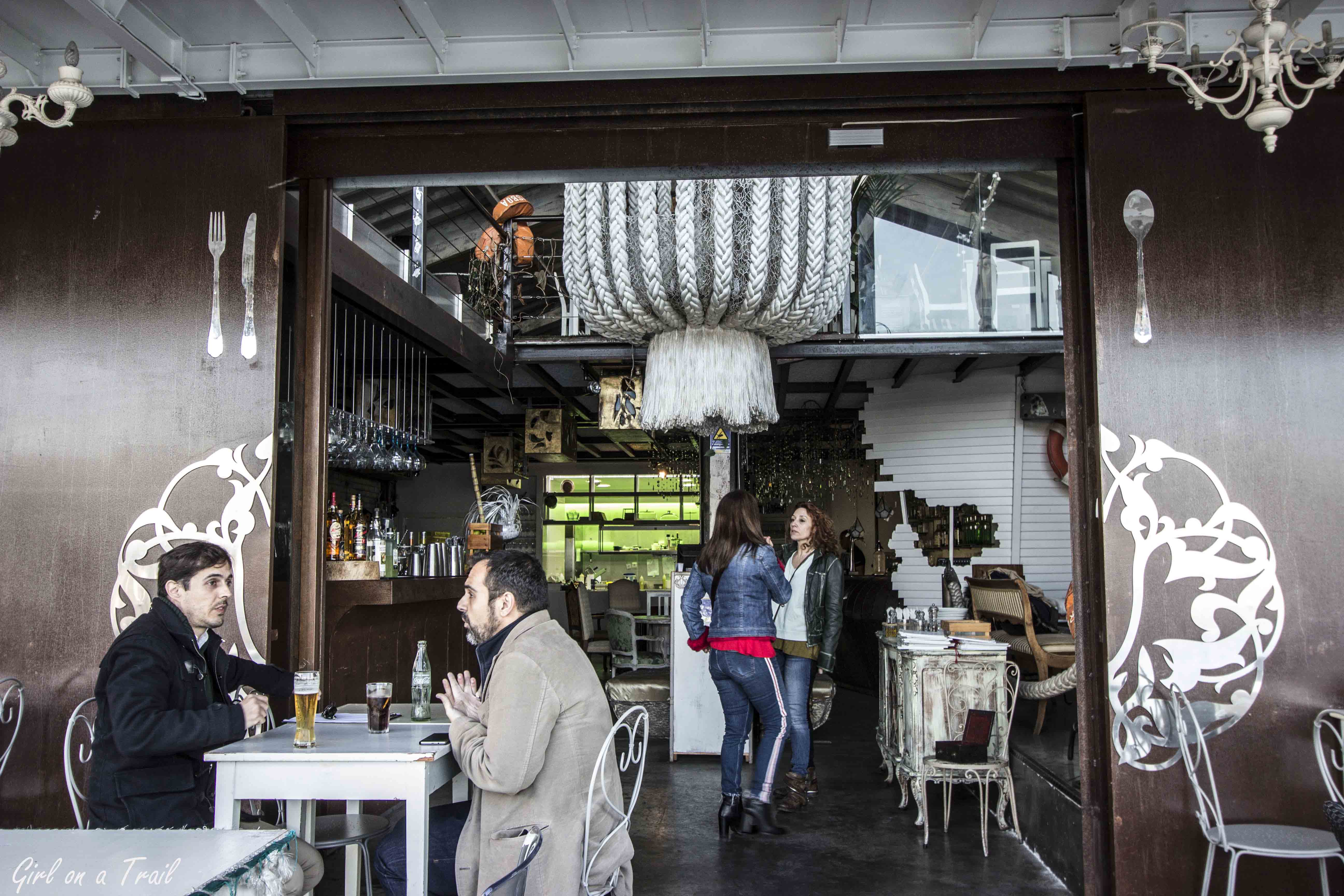 The popular meeting place is boulevard. Here both tourists and locals meet. You can spot here people waiting for their other half, some come here just to think or rest, play or simply take pictures with the 25th April Bridge and the Cristo Rei monument in the background.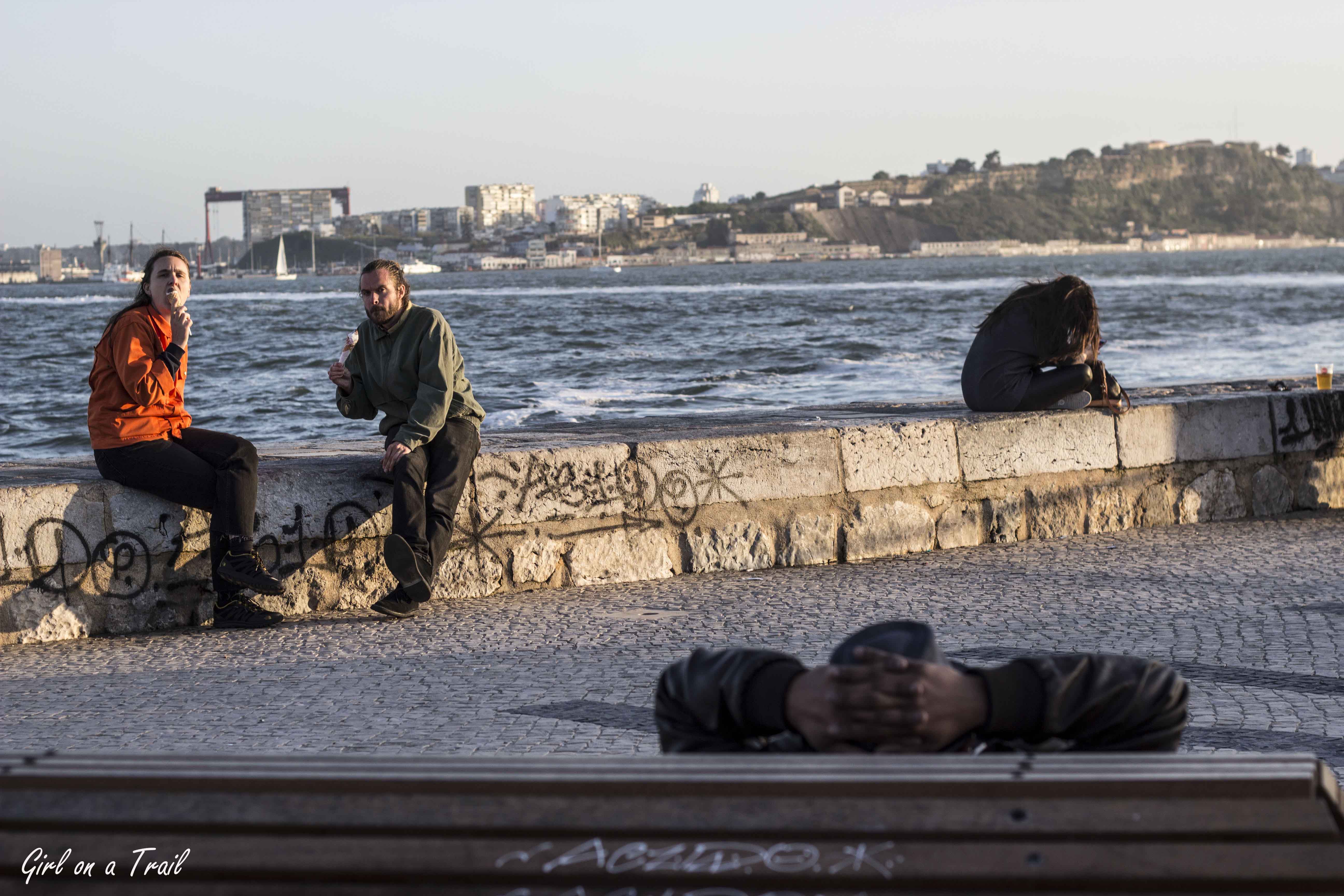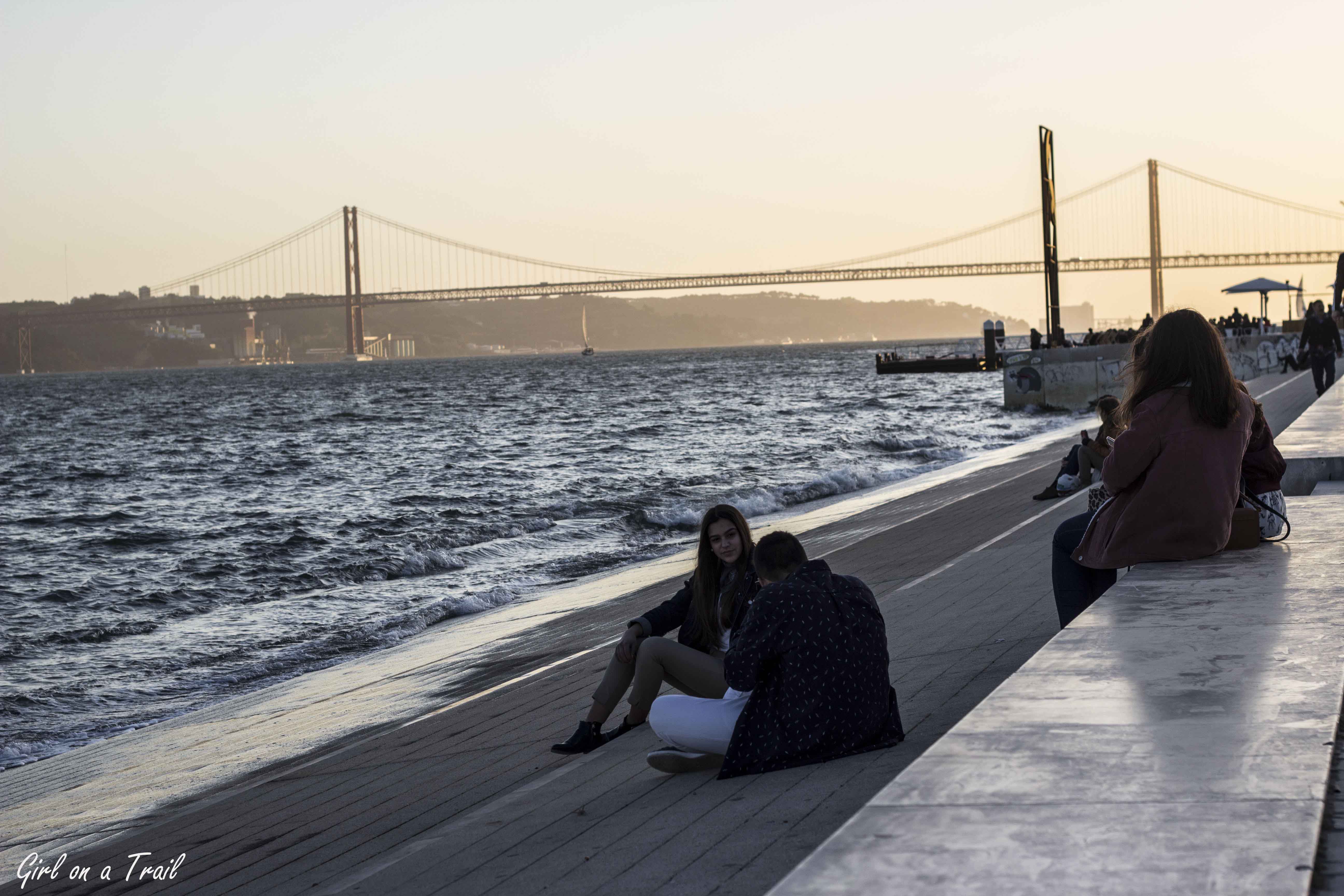 A very interesting place for observation is so-called Thieves' market, organized every Tuesday and Saturday right next to the Pantheon.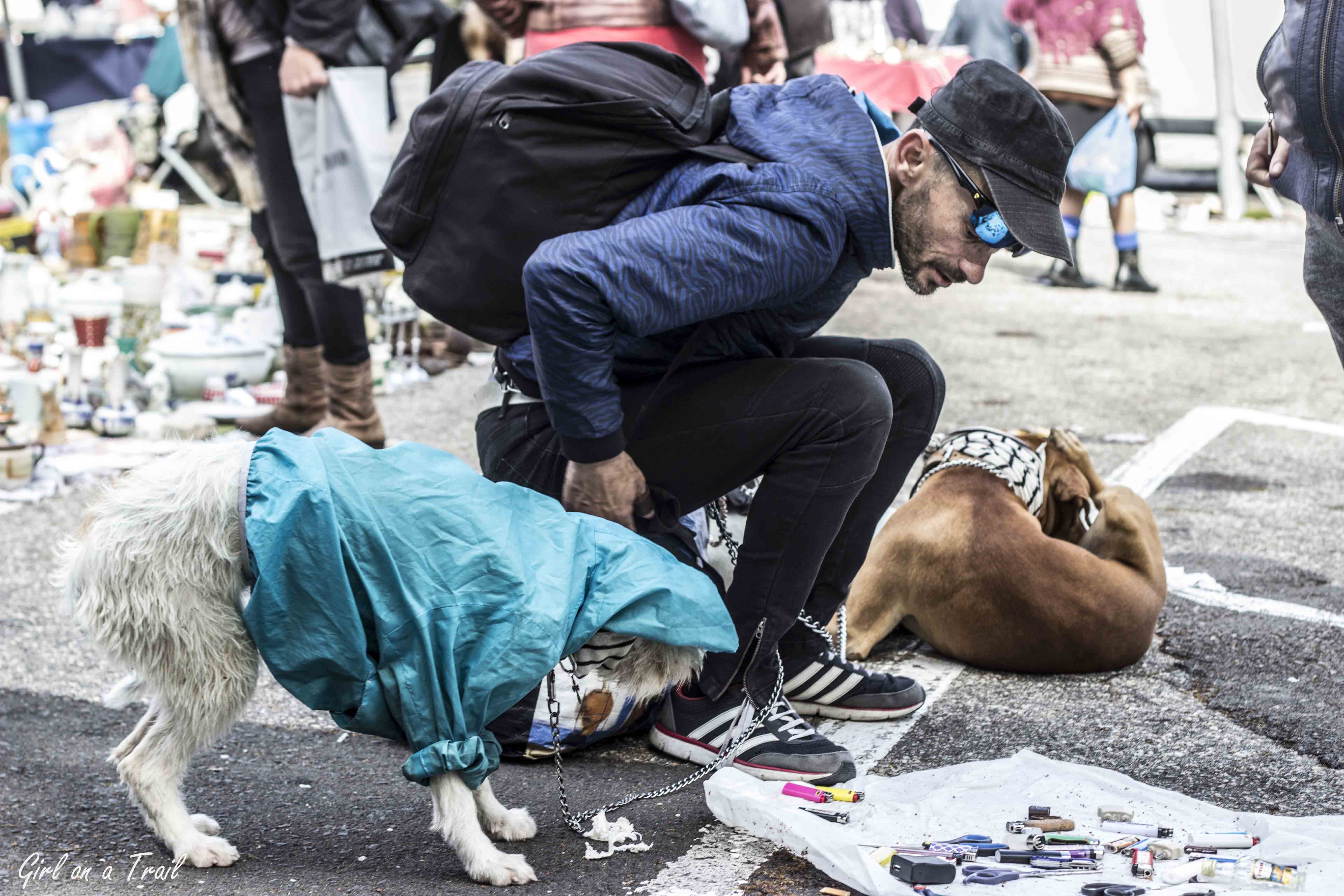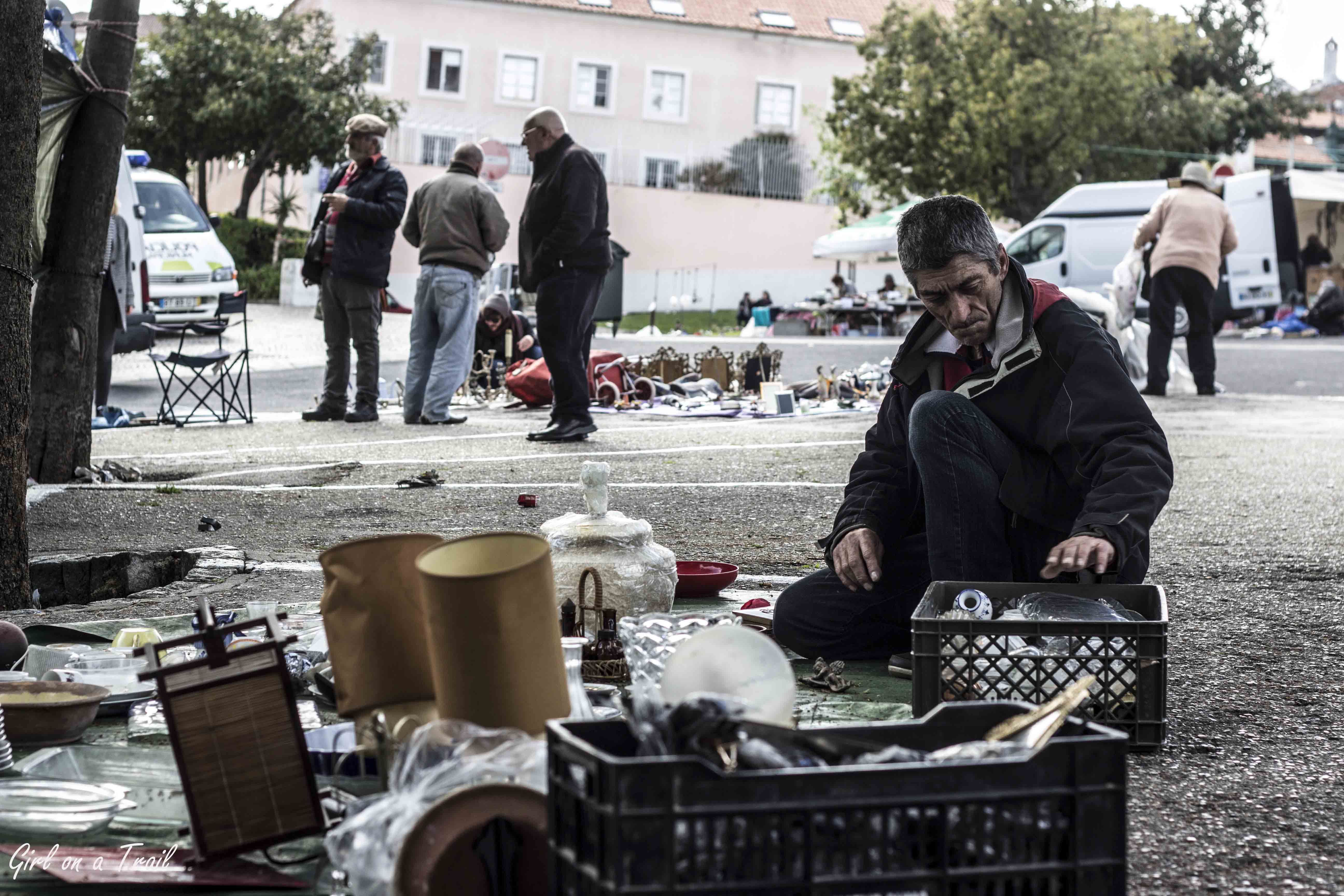 For little money you can buy here all kinds of stylish second – hand things, clothes or traditional tiles called azulejos, and see some part of the real Lisboners' life.