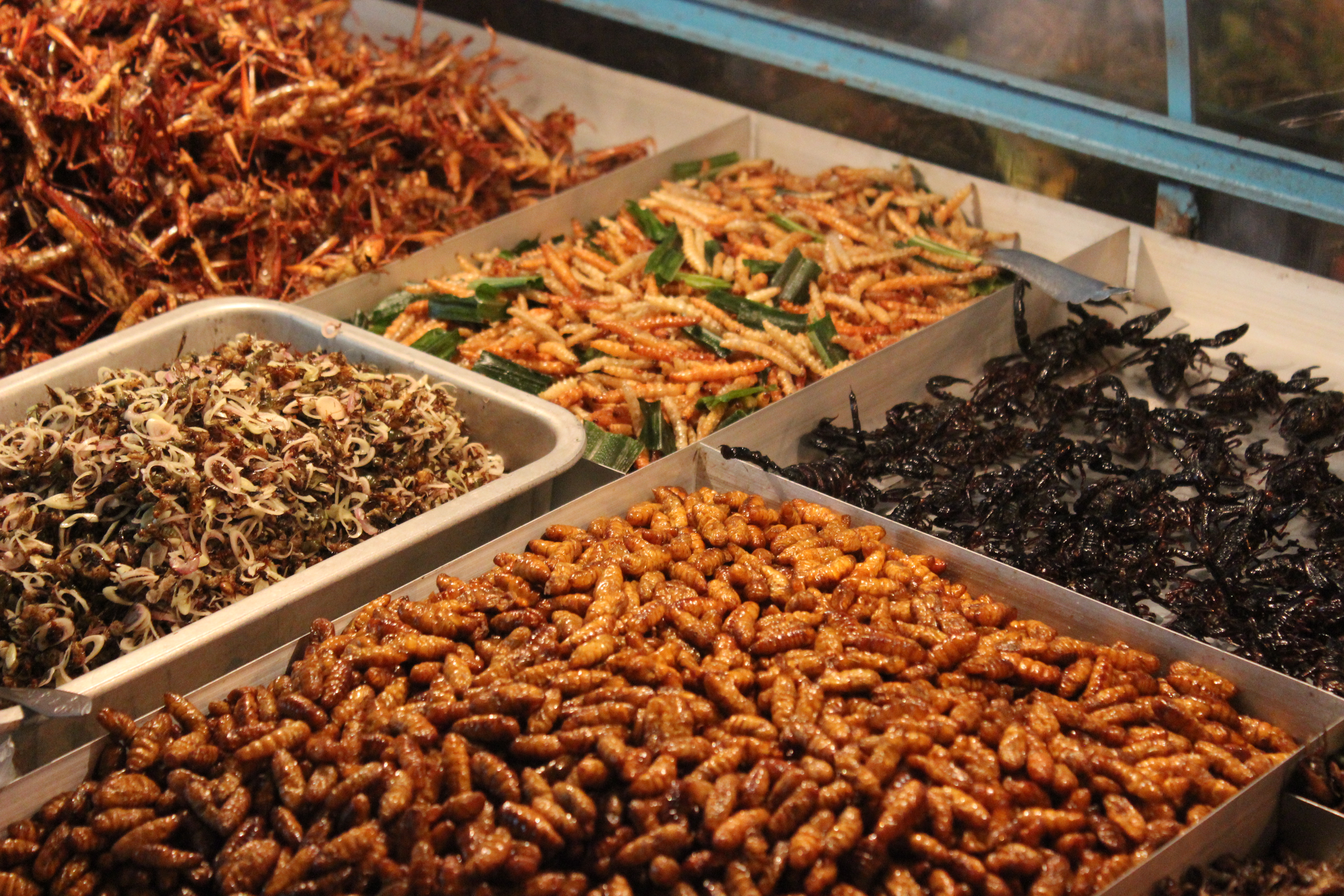 First meeting with Thai cuisine can be very shocking especially for foreign tourist. As a matter of fact, Bangkok streets are a one big canteen but this doesn't mean that this city smells tastefully.
The number of food stalls is comparable to cars on Bangkok streets. As a result beautiful aroma of Thai dishes with predominating fresh smell of lemongrass is mixed with exhaust fumes. In a word, our ideal picture of aromatic Thai cuisine came to grief just after getting off crowded metro. But this aroma is a quintessence of Bangkok and similarly to it, one can love it or hate it.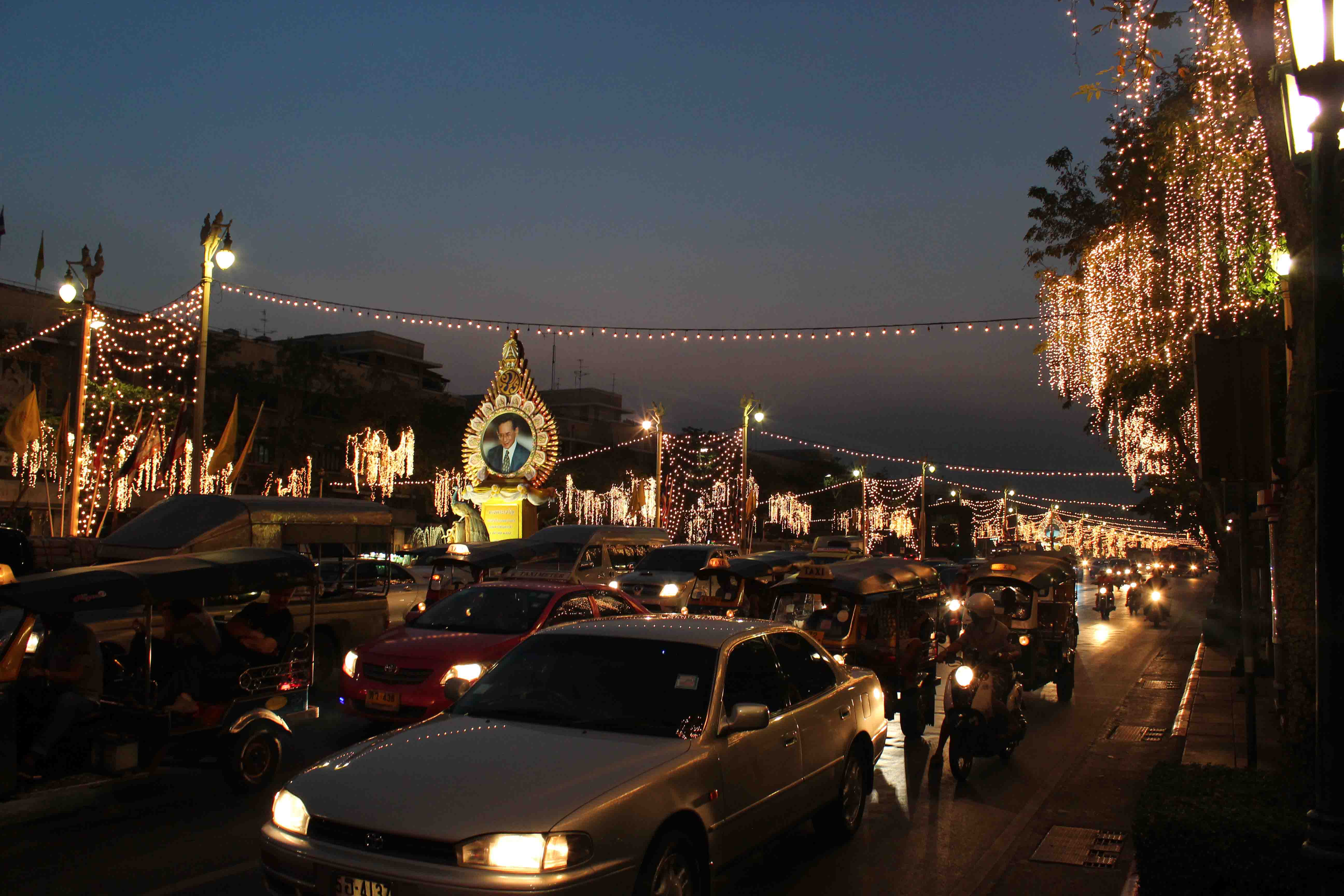 It doesn't mean that we worn famous Asian masks, protecting mouth and nose. Combination of exhaust fumes and lemongrass became for us as inseparable as yin and yang! It doesn't matter when we eat, it can be elegant restaurant or makeshift stall, one thing is sure – Thai cuisine is unique. It consists of various, different tastes which make harmonious dishes, which hypnotize no less than above mentioned exhaust – lemongrass aroma.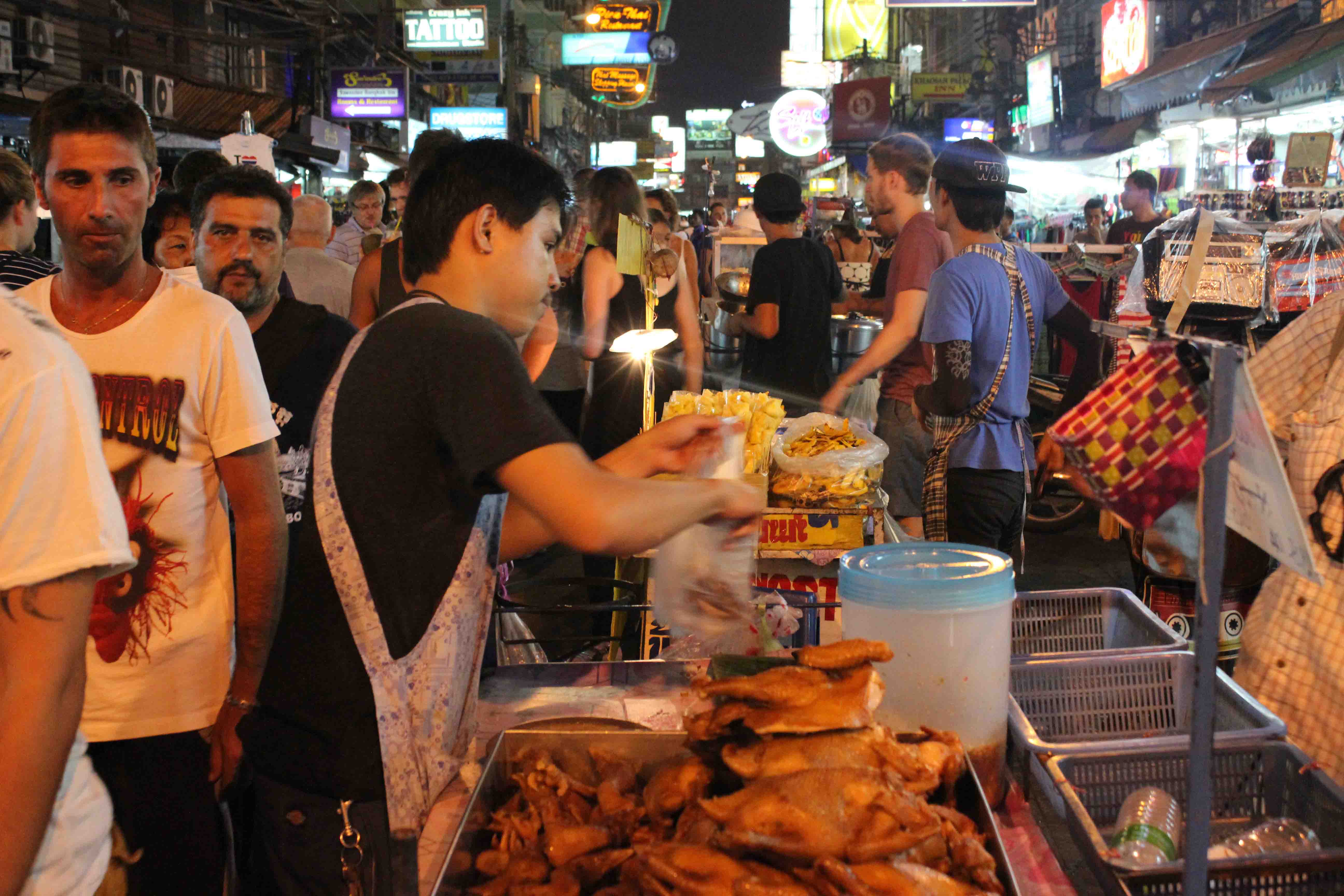 On Bangkok street you can find various refreshments, fruit in plastic cups or main dishes. Street food is healthy and cheap. During our holiday there, we didn't have any stomach problems.
In shopping malls are foreign products, but some of them like dairy are very expensive. During staying in Bangkok is also worth visiting one of the famous restaurants called Cabbages and Condoms.
This restaurant, apart from serving traditional Thai dishes, promotes using condoms and votes part of its income for AIDS prevention.
Some of insects are also popular refreshment in Thailand. They aren't as popular on Bangkok streets as in the northern Thailand. Stalls with these delicacies are mainly on touristic Khao San Road. Choice is really big, you can eat there deep fried grasshoppers, silkworms or termites. The special snack are bamboo larvae called "express train" in view of their oblong shape. In a word – yummy.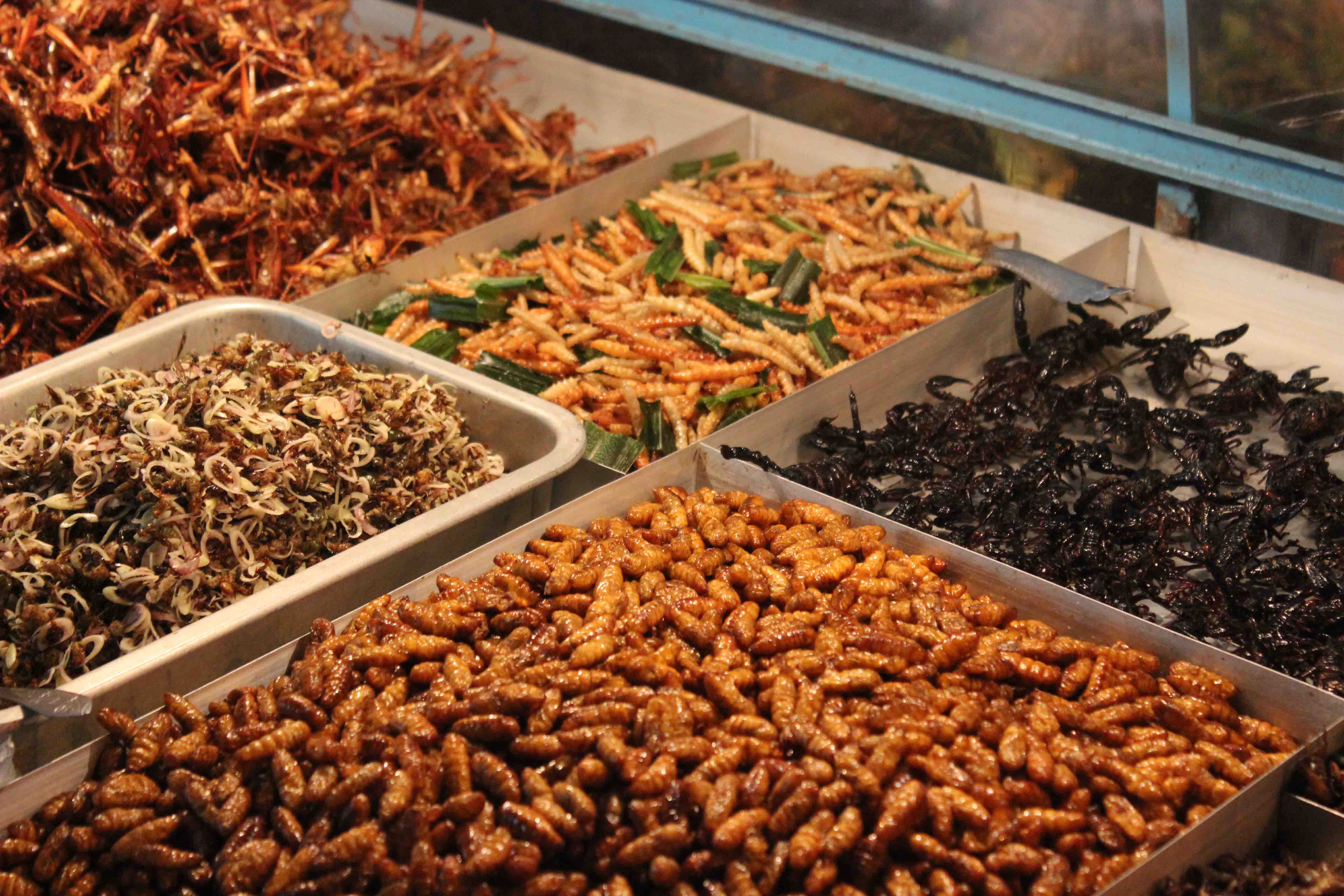 How to behave in order not to bring shame?
Mastering the art of eating with chopsticks is unnecessary because they're used only to eat few Chinese dishes. Thai food is eaten by using spoon and fork. Fork is used only to put food on the spoon. Thai don't use knives because dishes are prepared in bite size pieces. Some of Thai dishes can be eaten with hand but you must remember that you can do it only with right hand because left is regarded as unclean.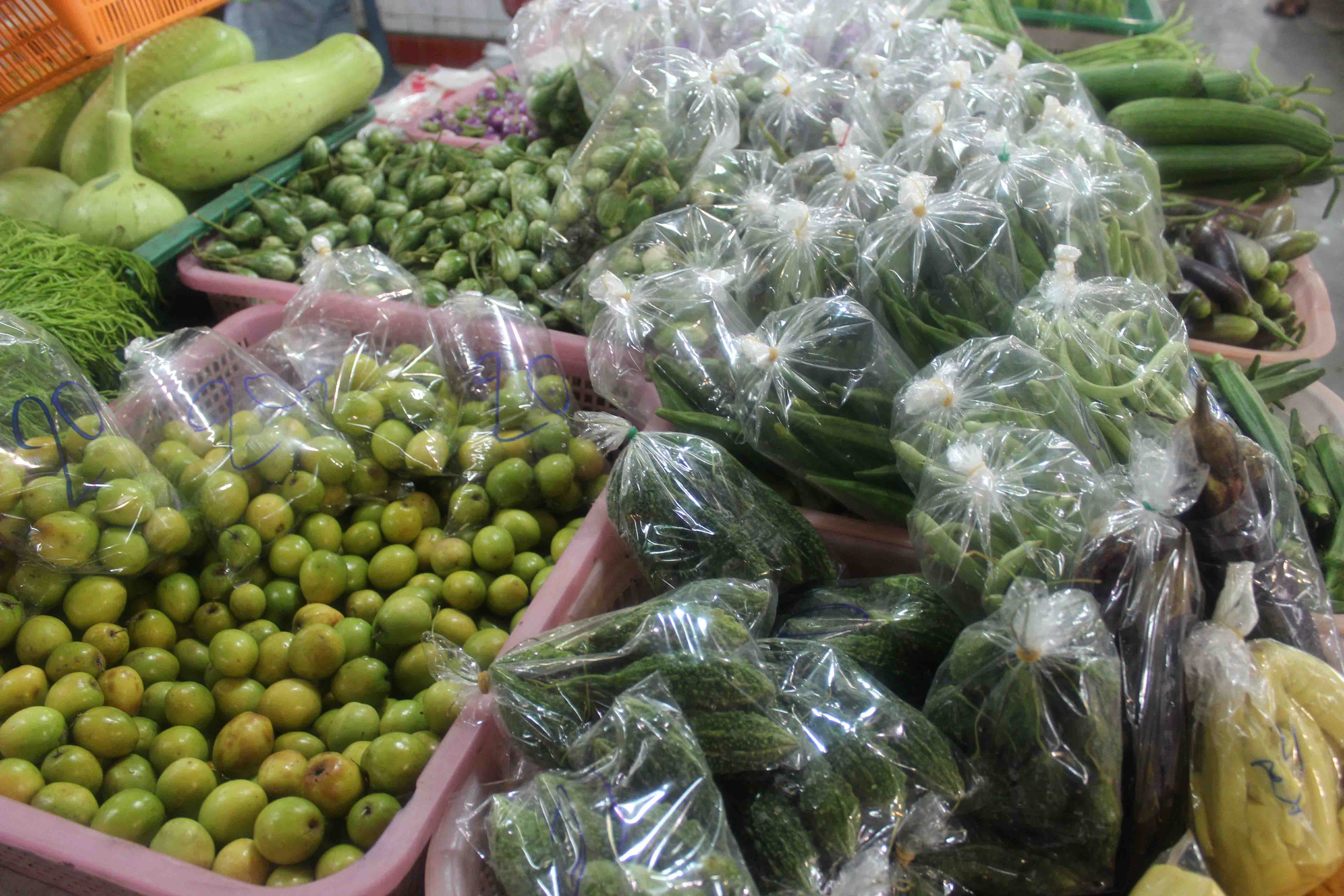 Thais eat everything, everywhere and all the time. What's interesting, there're no dishes which are eaten on particular time of the day, so there's no problem if you want eat spicy curry for breakfast.
In view of this, we can be sure that ordered satay chicken, soup and main dish will be served at the same time.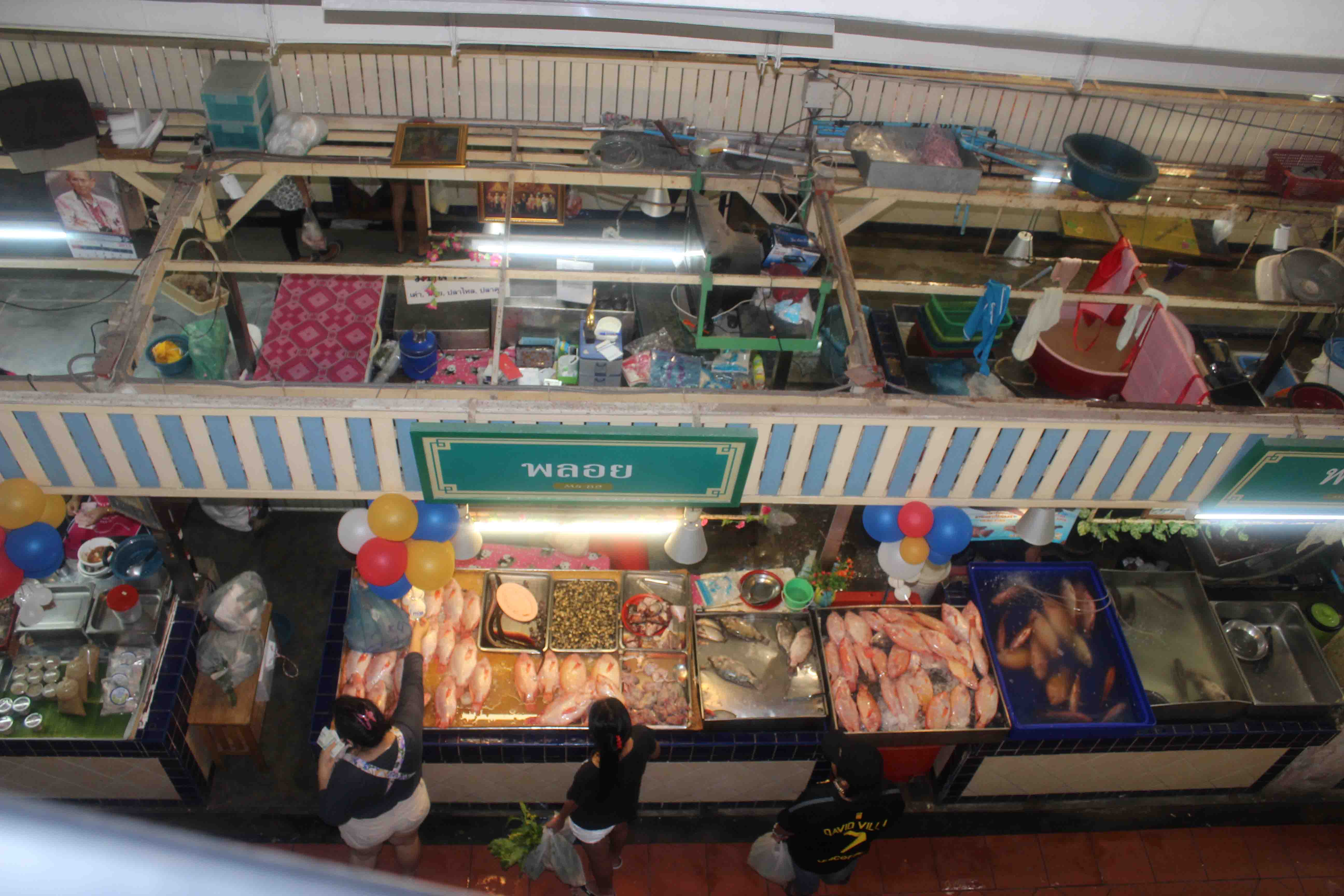 What's more, manner of eating has a special place in Thai culture. It's an opportunity to meet and talk and Thais believe that eating alone brings bad luck.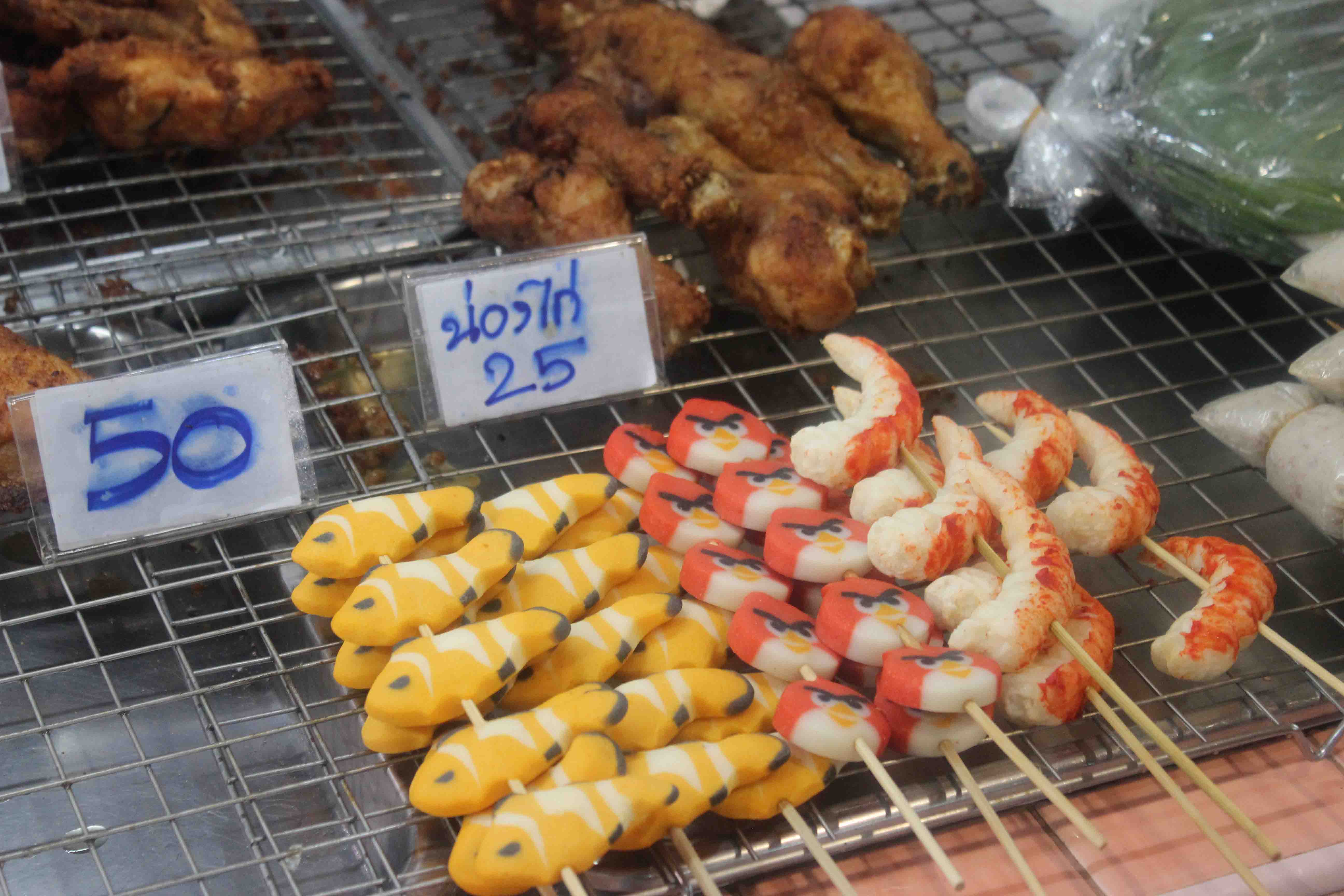 It's reflected in a manner of eating and serving dishes. Ordering aromatic pad Thai, we must know that it won't be brought directly to us. All ordered dishes are placed in the center and can be eaten by everyone at the table. Food is taken in small portions and dishes can't be mixed. Forget about throwing food away, especially rice which is the staple of Thais existence.