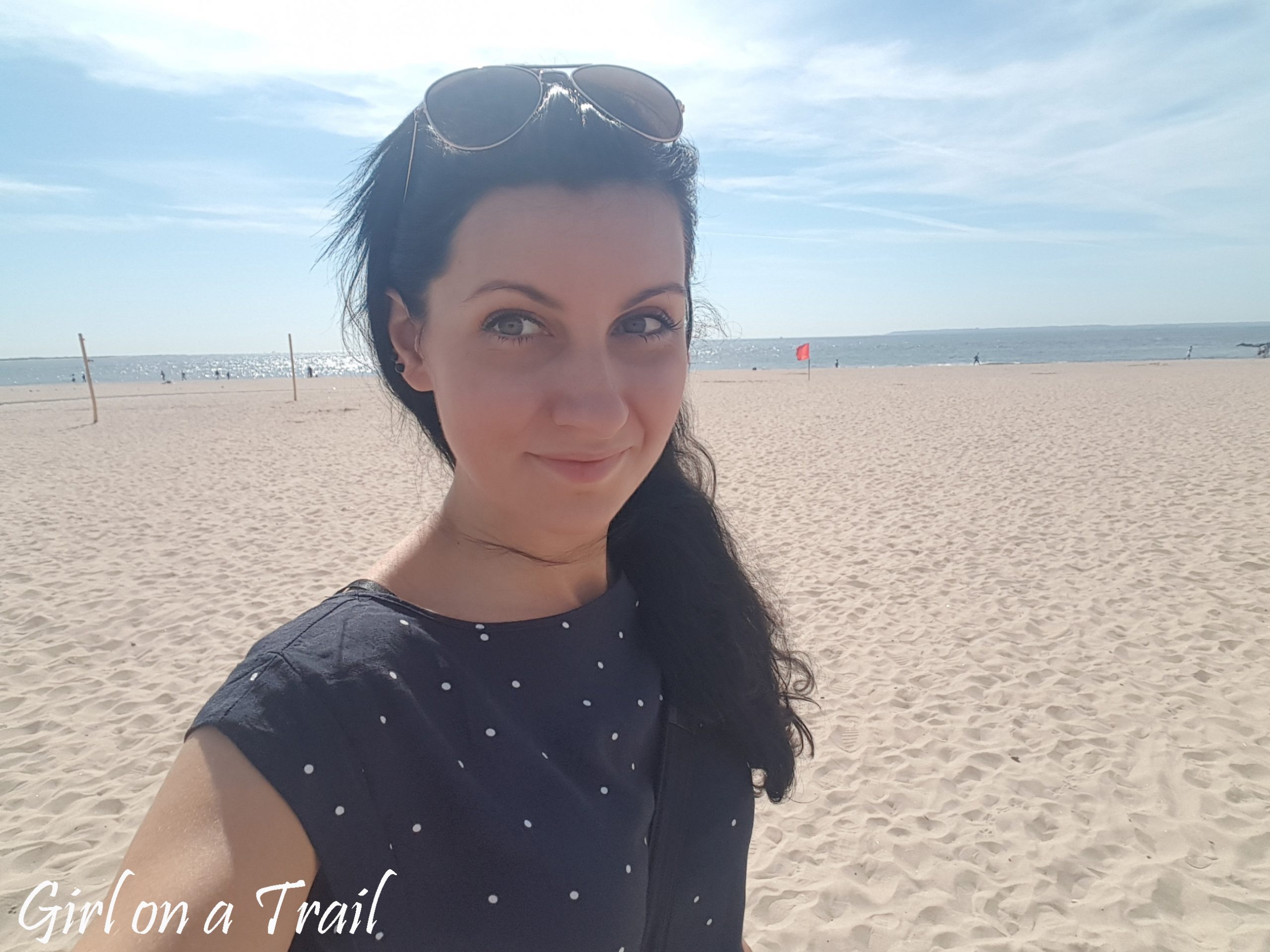 Coney Island – spooky funfair and incubators on the promenade
Sometimes it happens that when being in New York, the only thing you just want is to quit this city and go… just to the beach. The optimal solution is just an hour trip from Manhattan (Q subway line) to Coney Island, located at the southern end of Brooklyn.
Getting off at Ocean Parkway station I have only a few minutes of walk to the famous beach. First glance, it looks similar to other kinds of beaches – promenade, sand, water… However, I see a few things that make this place unique during low season:
– it's quiet,
– there are no people,
– it's clean,
– it's bright, there are no skyscrapers that cut off the sunlight.
What's more, this place is the quintessence of kitsch, total denial of fancy Manhattan, quite perverse and I guess that's why I'm starting to like it here.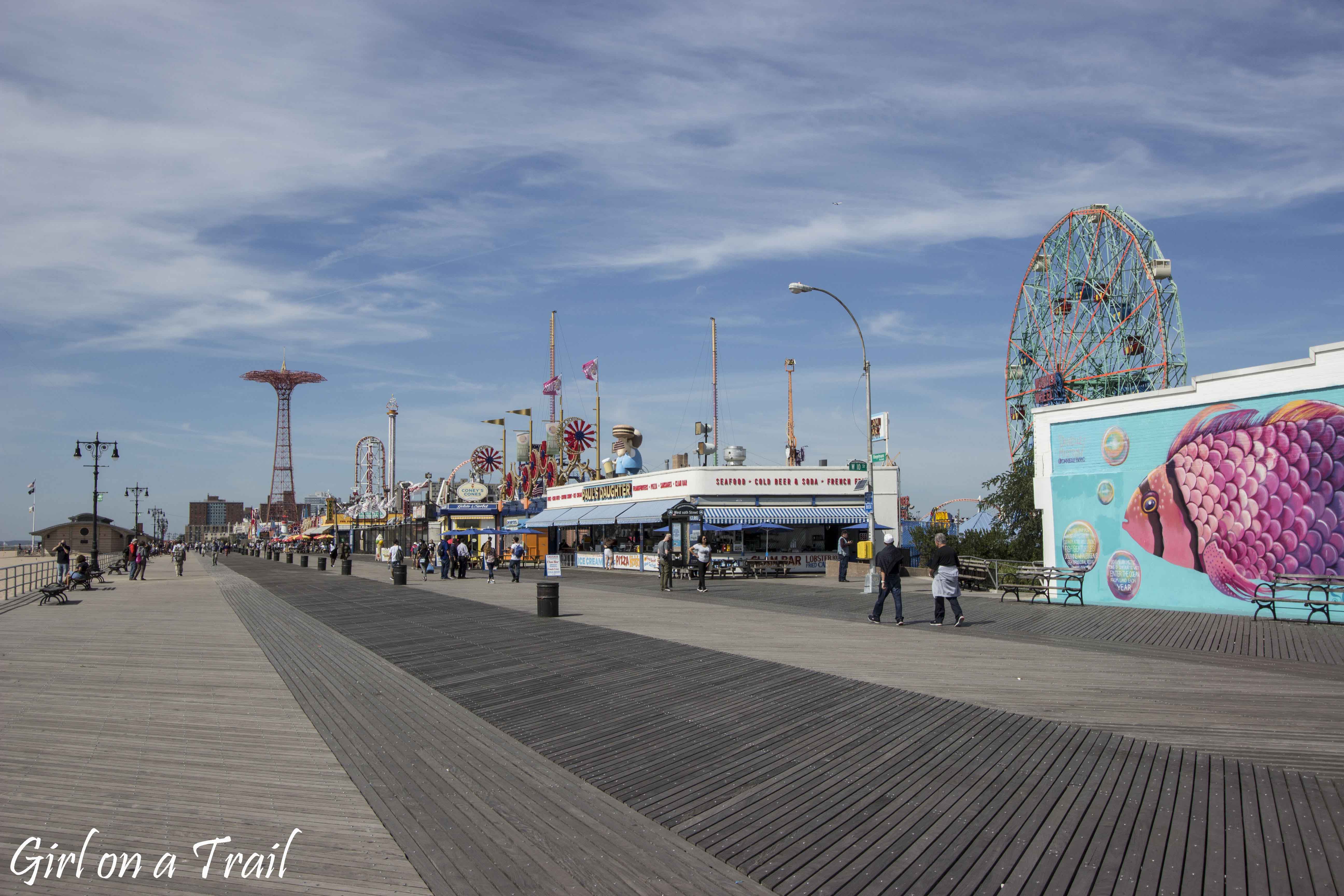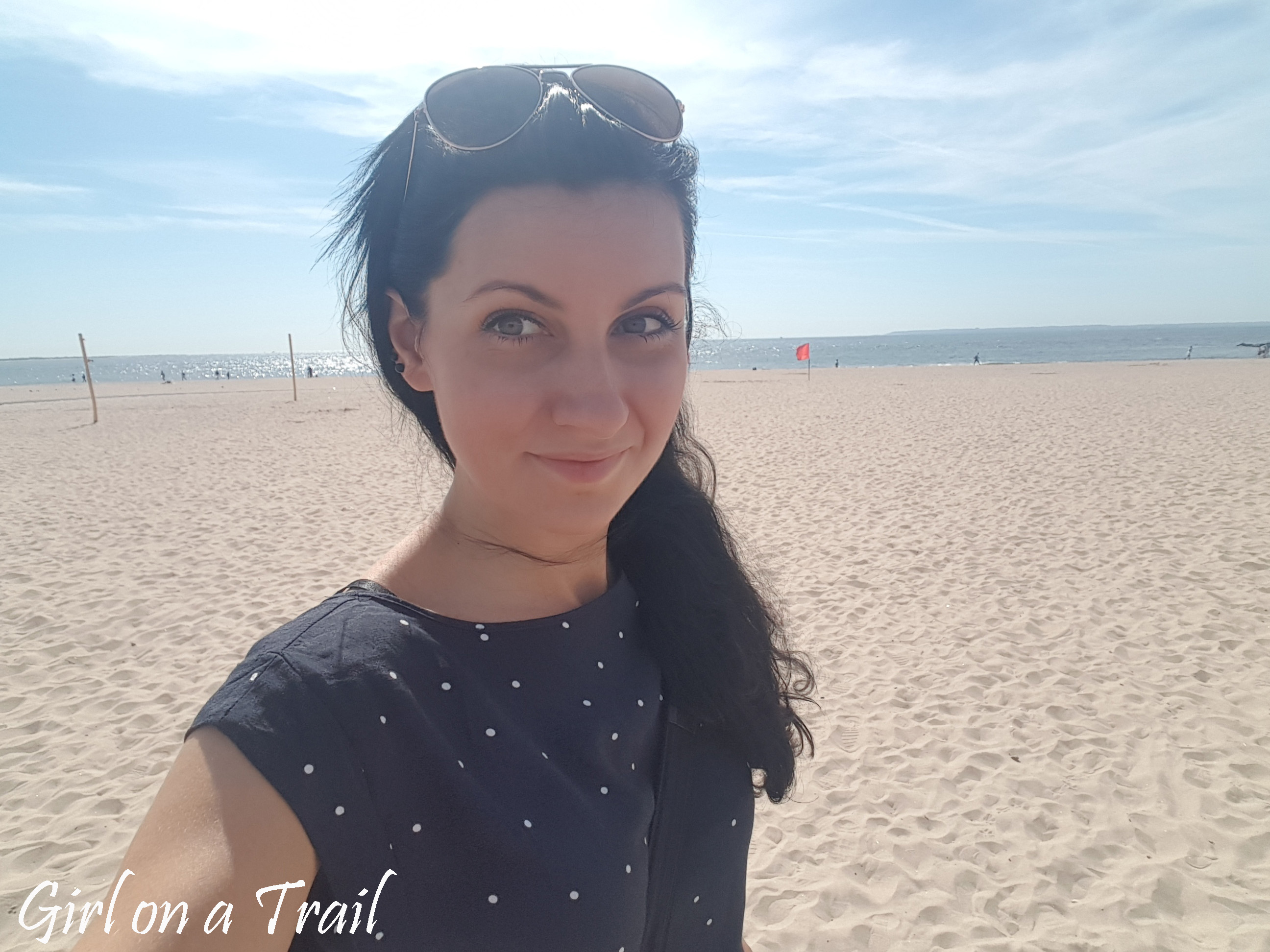 In mid-September Coney Island Beach captivated me also with something else, deserted old funfair looked pretty spooky. However, I still have in my head famous drama – Requiem for a dream that was filmed here. There are some people around, but everything looks like in slow motion, although I don't rule out that after a week of sightseeing noisy and busy New York my perception can be a little bit disfunctional 😉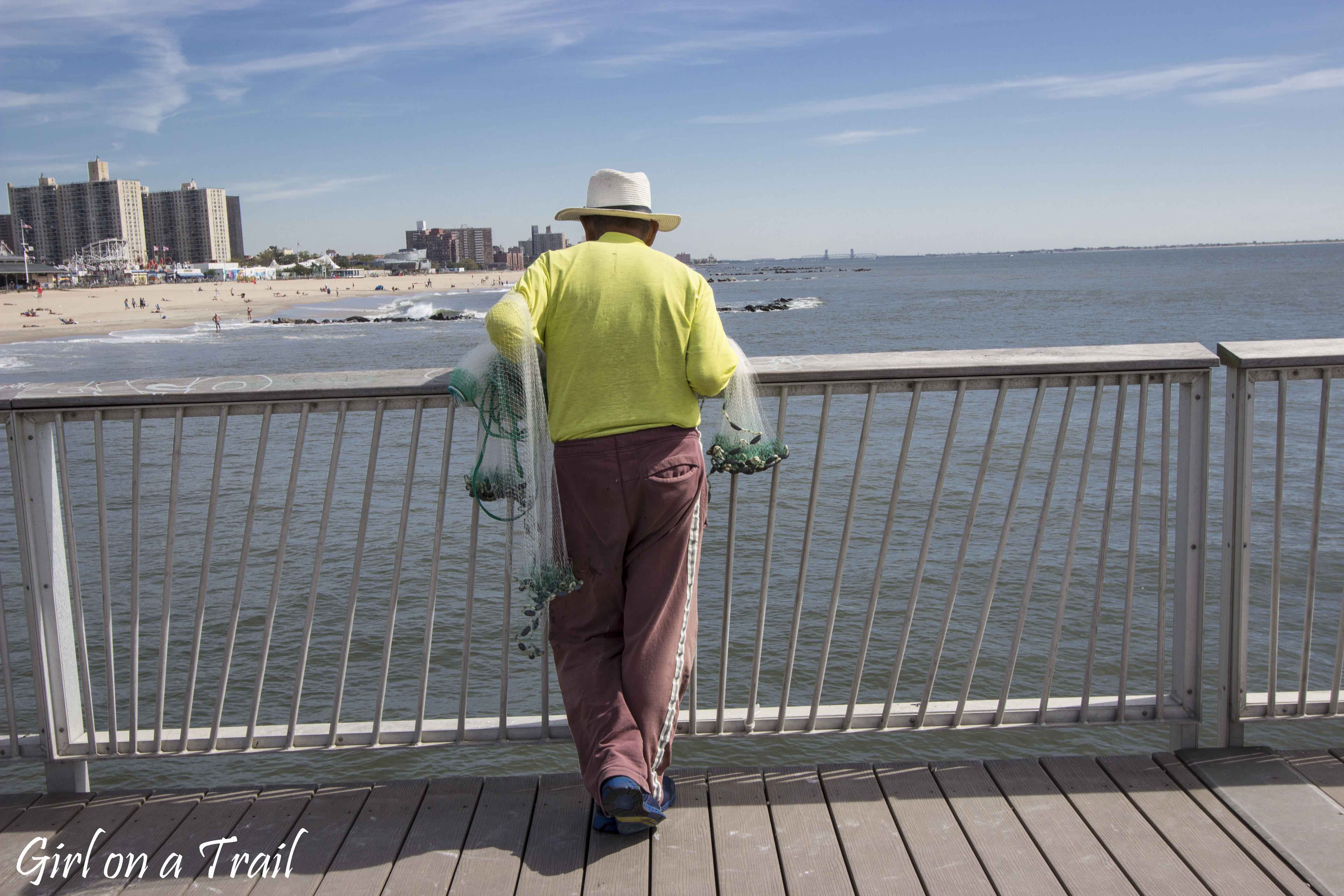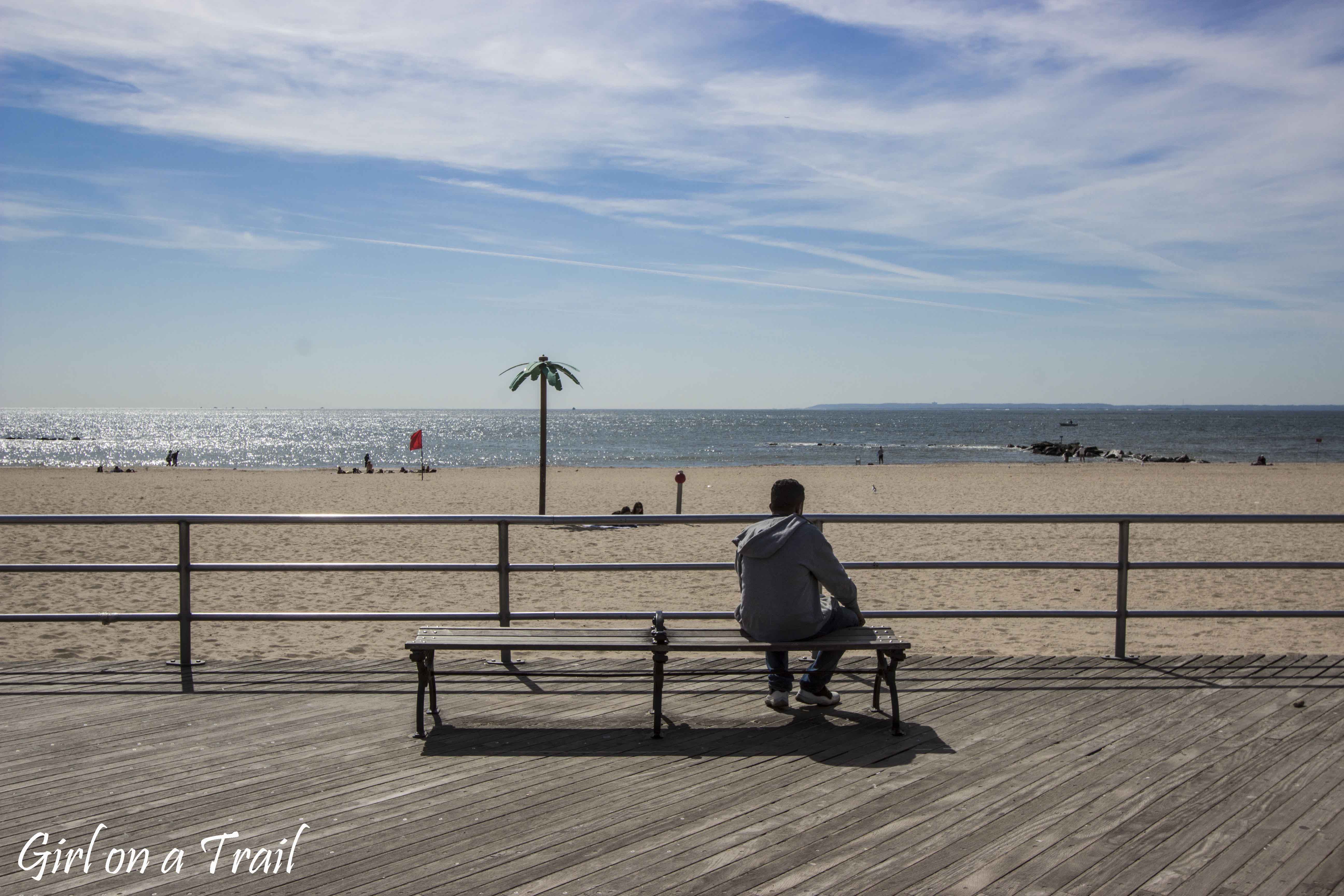 Coney Island was supposed to be a typical American Dream, second Disneyland or Las Vegas. In the 1820's it was an exclusive resort of New York elite. However, over time it began to attract social margin, becoming the center of gambling and prostitution.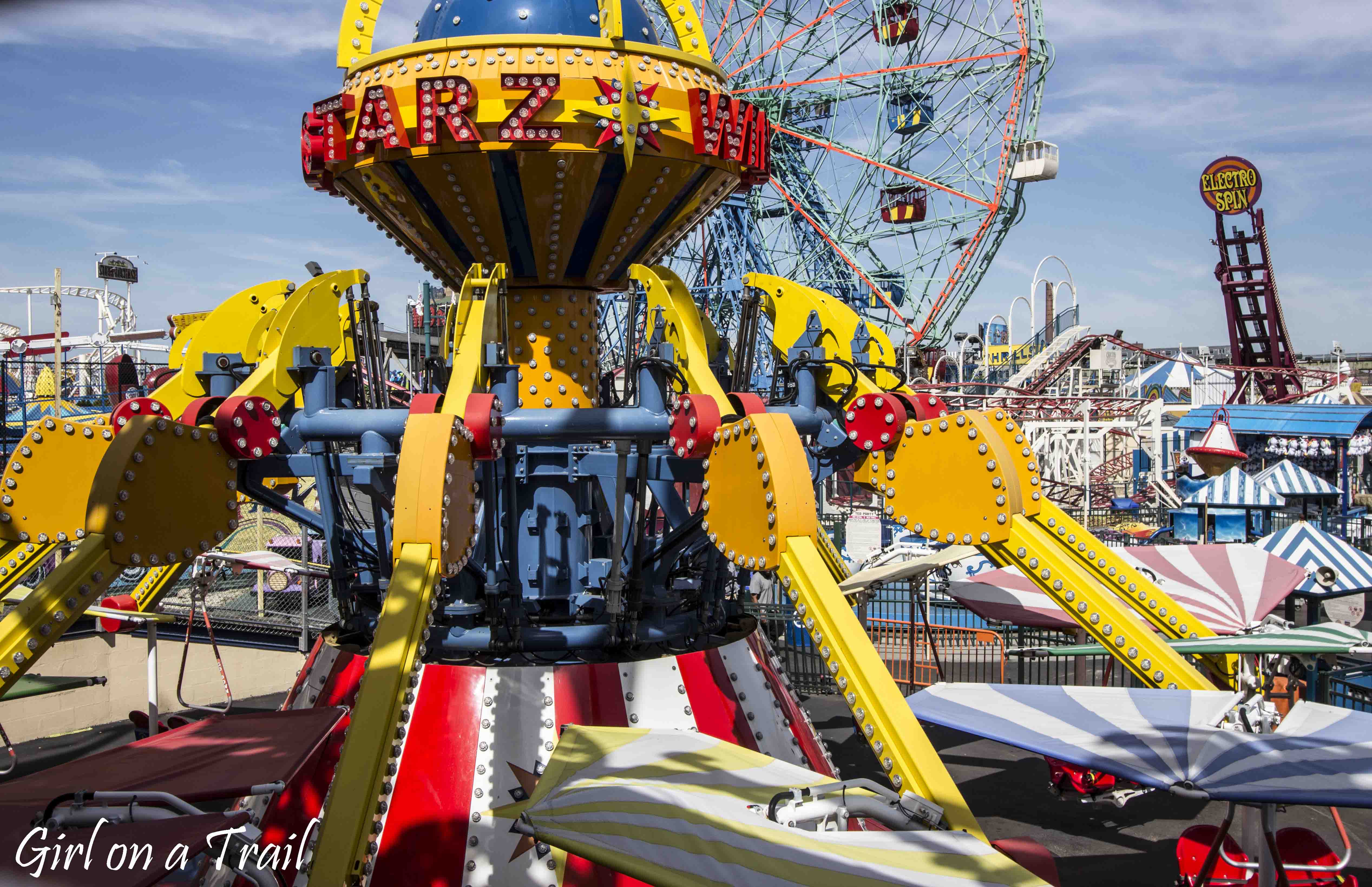 At that time among a lot of attractions you could find there illegal boxing fights, special shows during which the audience could throw baseballs at black actors. However, this is not the end… during the walk along the promenade you could entertain yourself watching so called Incubator Theater where newborns fighting for survival in incubators were put on display. Anyway, Sigismund Freud's words ′′the only thing about America that interests me is Coney Island ′′ can be considered as a true recommendation.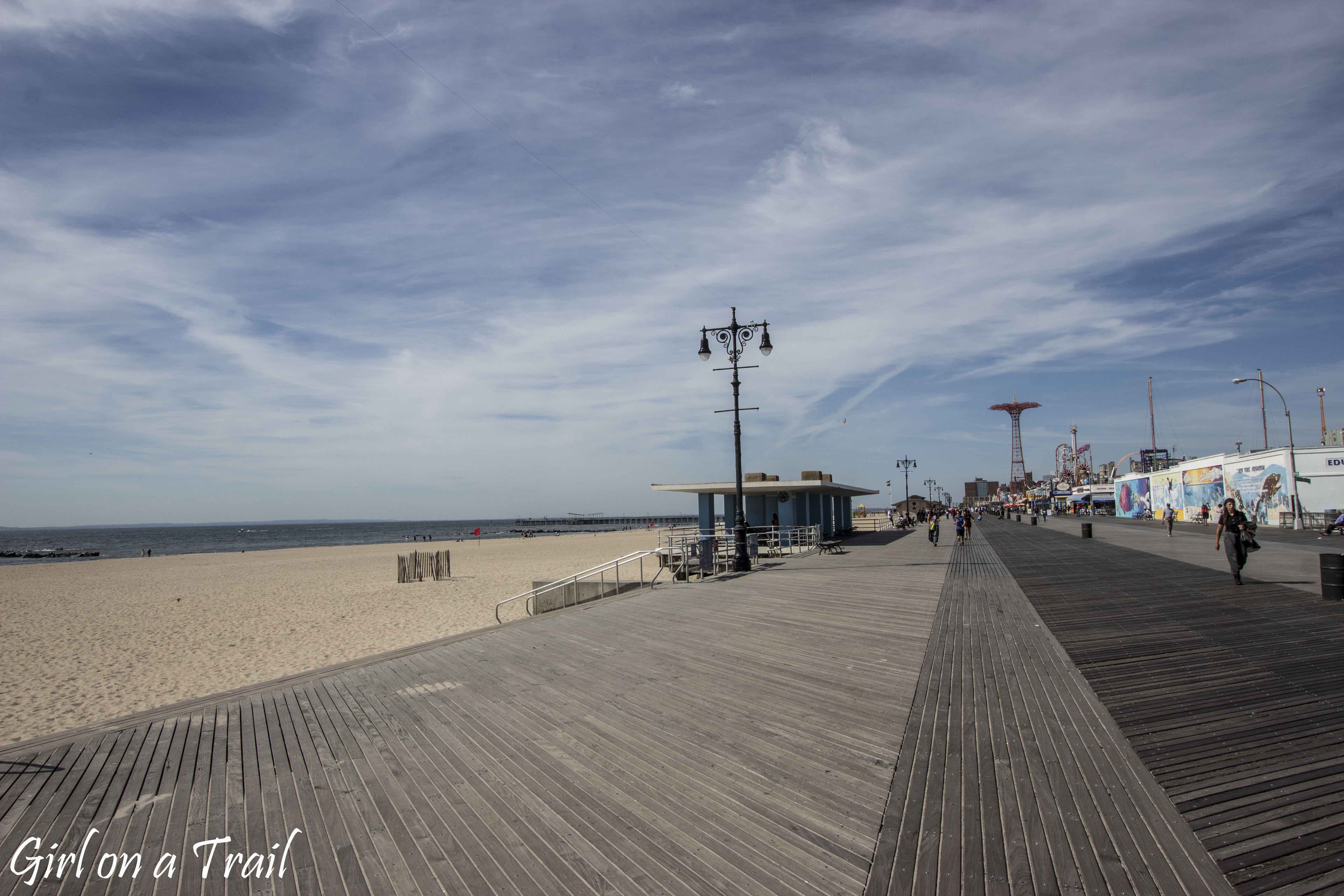 On the promenade there are a number of old restaurants, among them the famous hot dog chain – Nathan's Famous.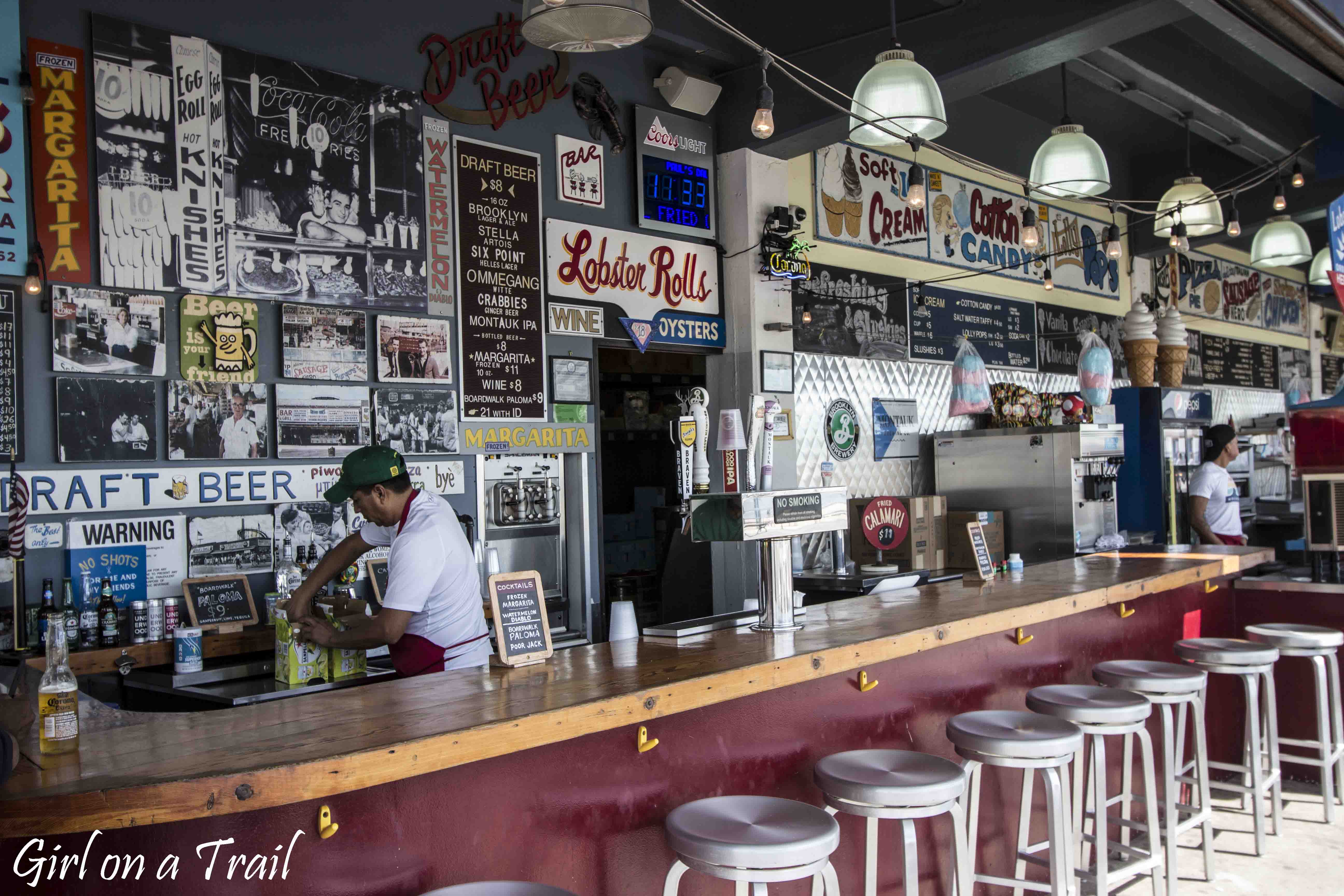 What's more interesting, this famous fast food was founded in 1916 on Coney Island by an immigrant of Polish origin. Every year on Coney Island on Independence Day, hot dog championships are held.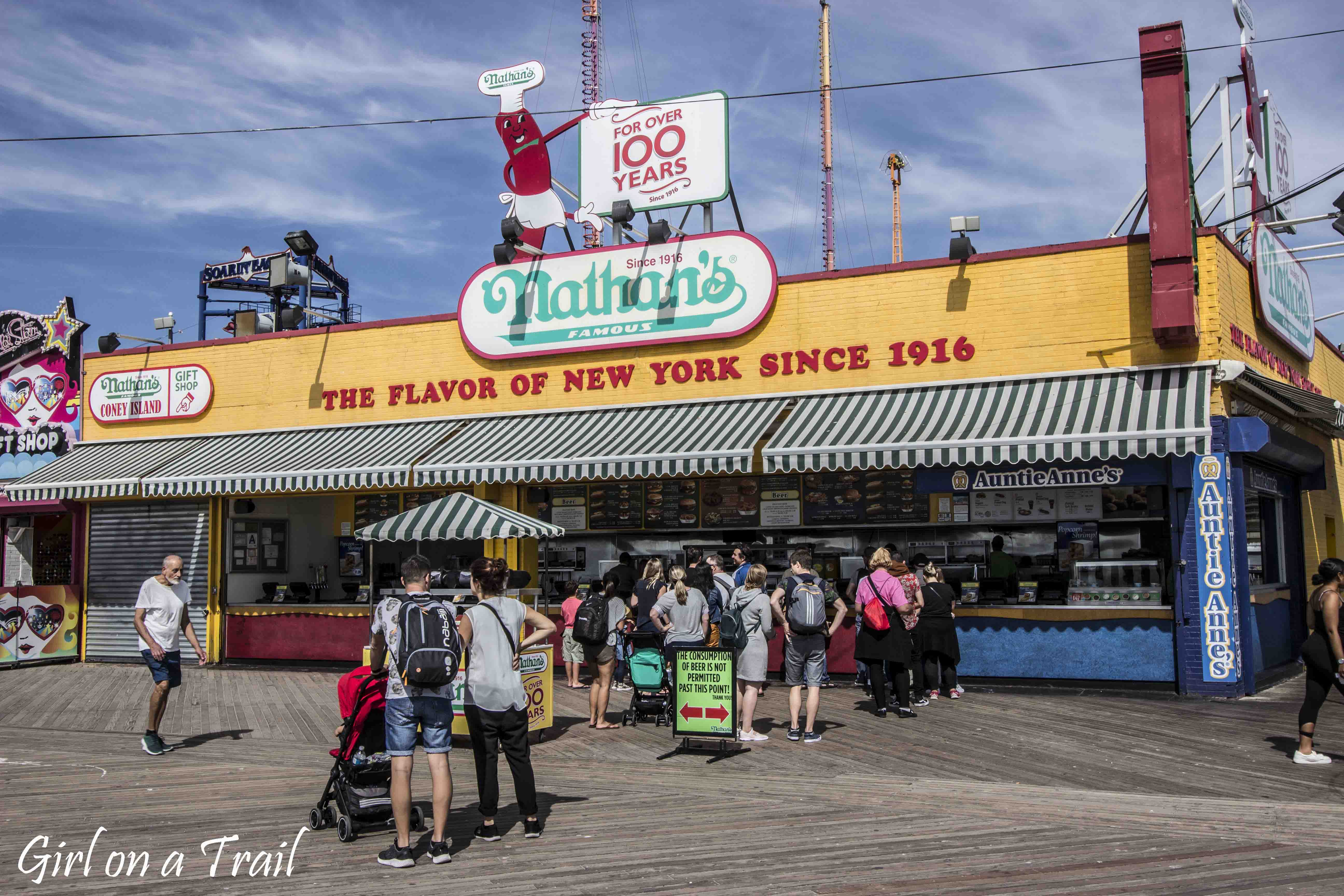 On the way back from Coney Island it's worth taking a walk around. At first glance, it's far from exclusive Manhattan. I can hear Russian or Ukrainian on the streets everywhere.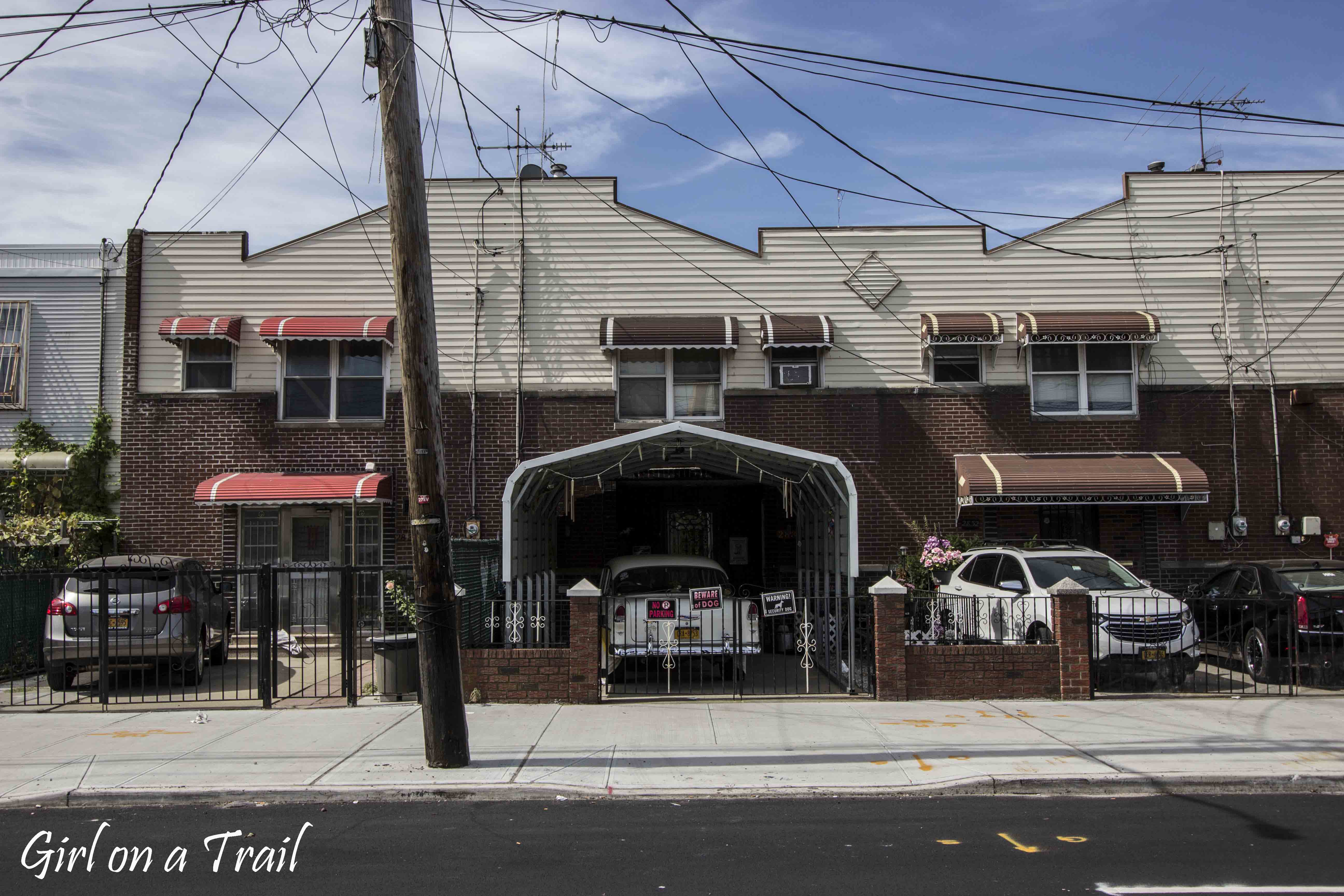 A little further I see a large supermarket, this is a real discovery because I haven't seen any large shopping center in NYC in the past week. Although I don't like shopping, I'm going in, just out of curiosity. Prices here are three times lower than in the City, and the atmosphere is kinda Slavic, Russian can be heard everywhere  and the assortment includes even sausages, sausages, vegetables, famouls Polish cookies Delicje and Ptasie mleczko… I can't believe it!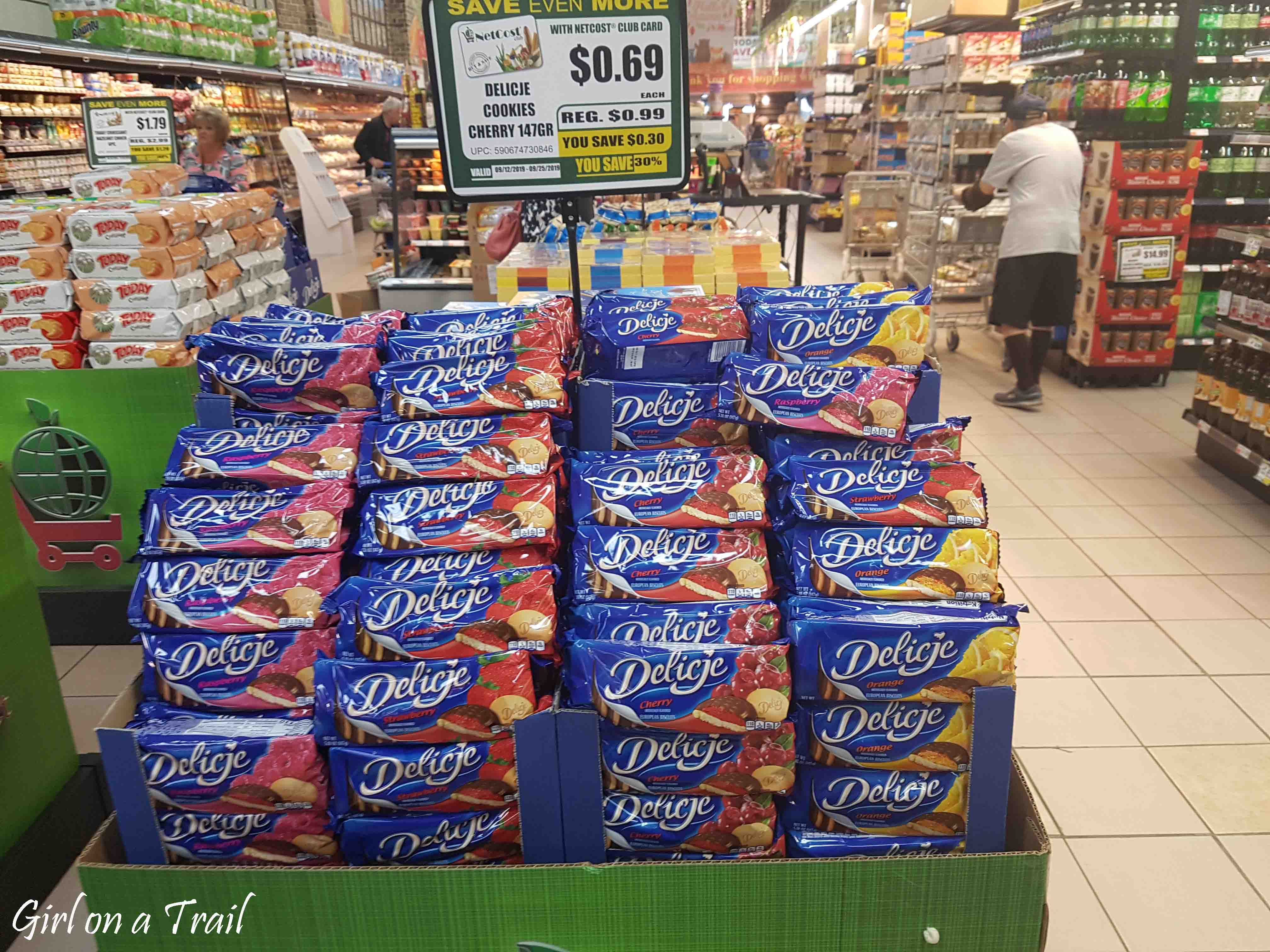 The lady at the checkout looks at me suspiciously, to buy products I need a customer card which I don't have, I'm trying to explain, but I only hear ′′ Ya ne govoryu po angliyski ", I didn't expect that! As I read later, it turned out that the Coney Island Beach area is also called Little Odessa, due to its population of immigrants from Eastern Europe.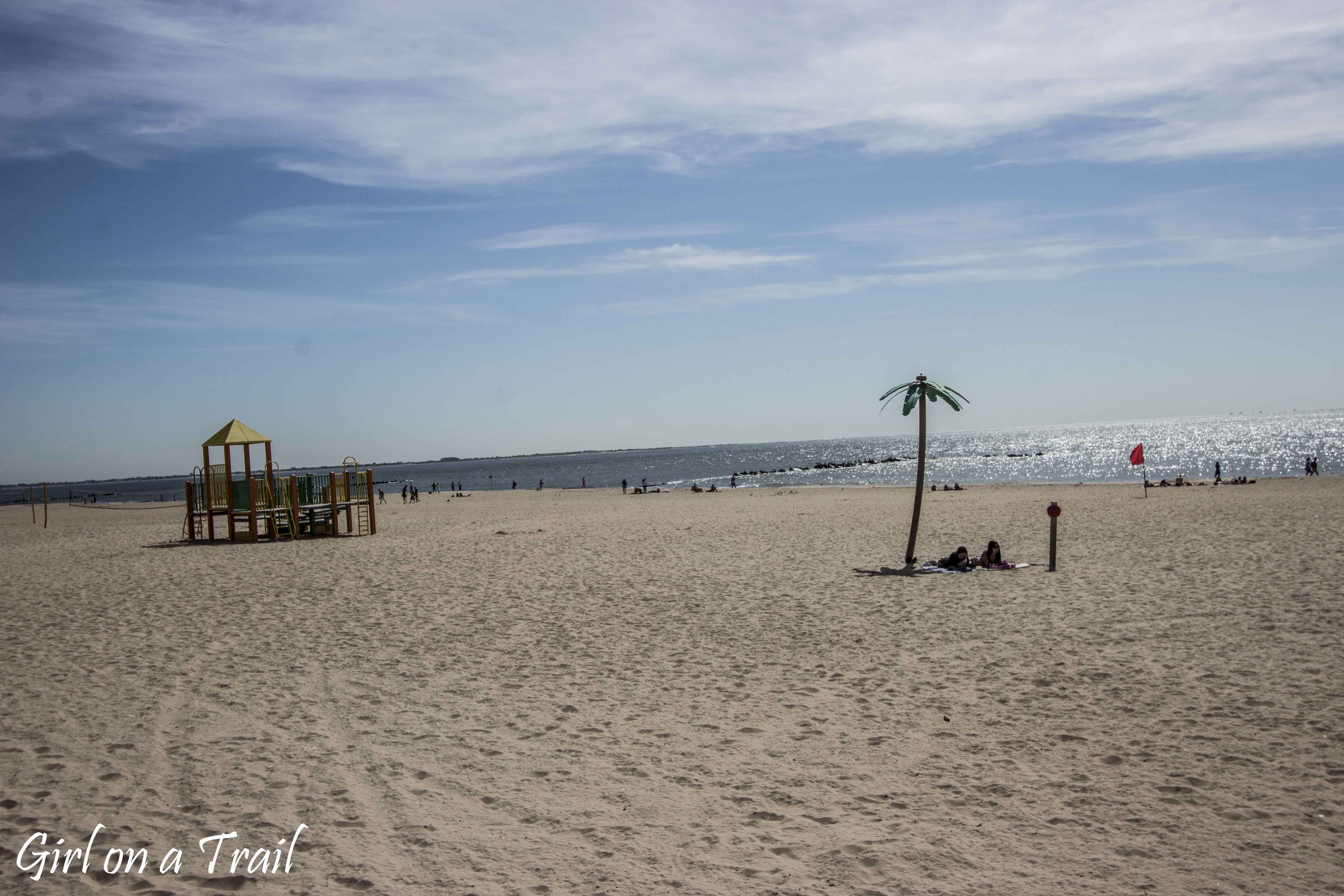 All in all, don't miss Coney Island while being in New York. It's an interesting option for a one-day trip, here you can see a completely different reality from the one in downtown NYC.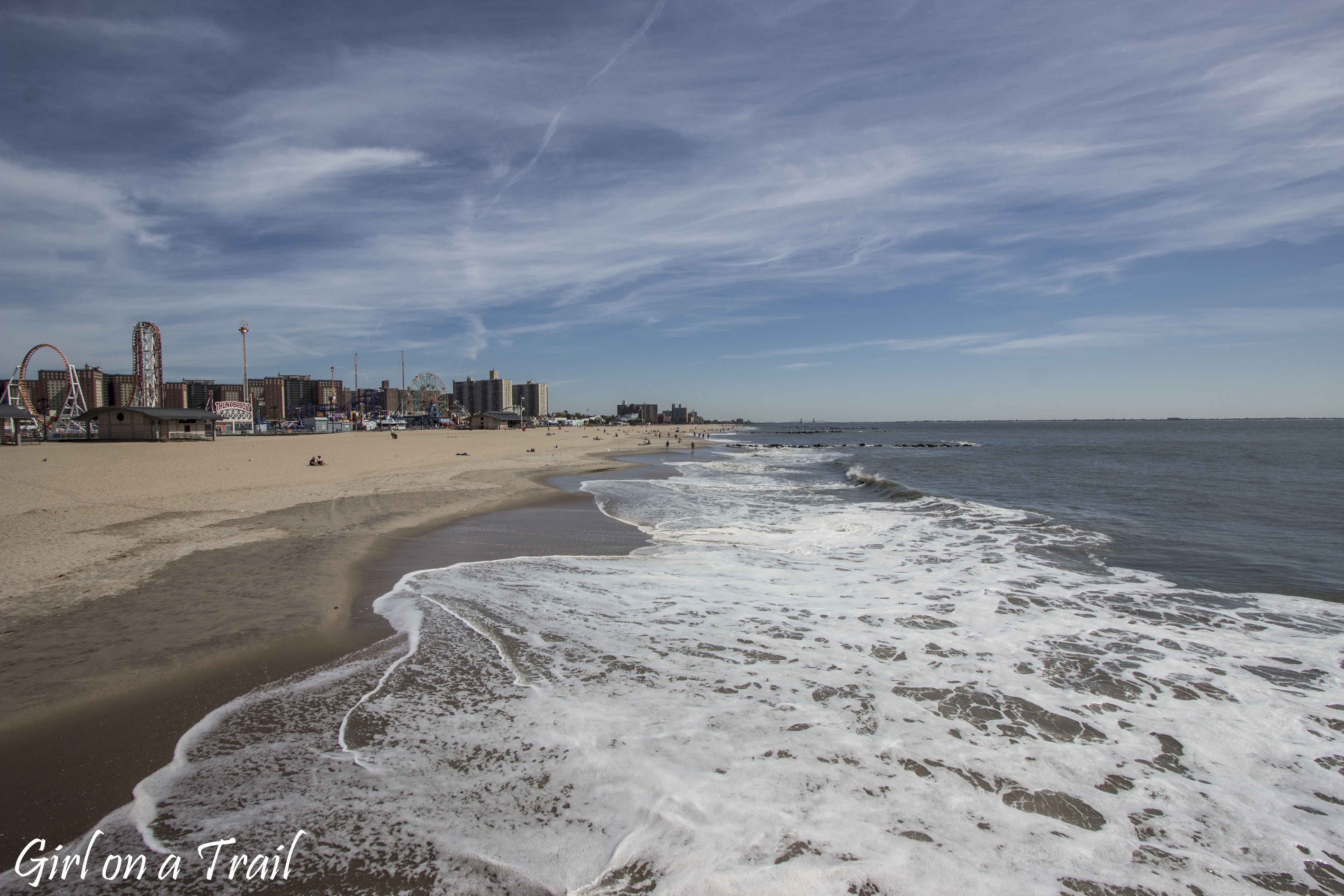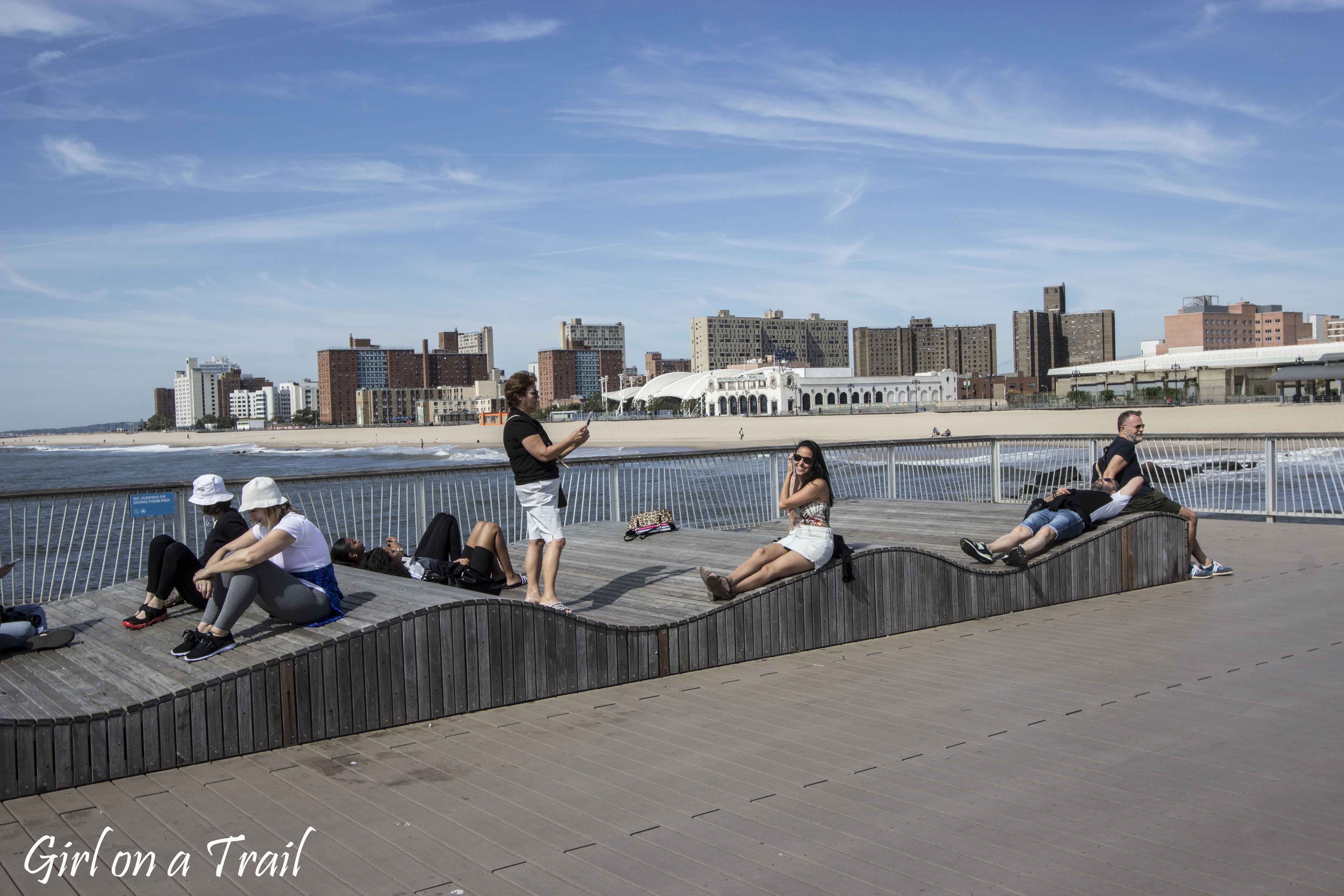 Like this post? Check out the other ones: