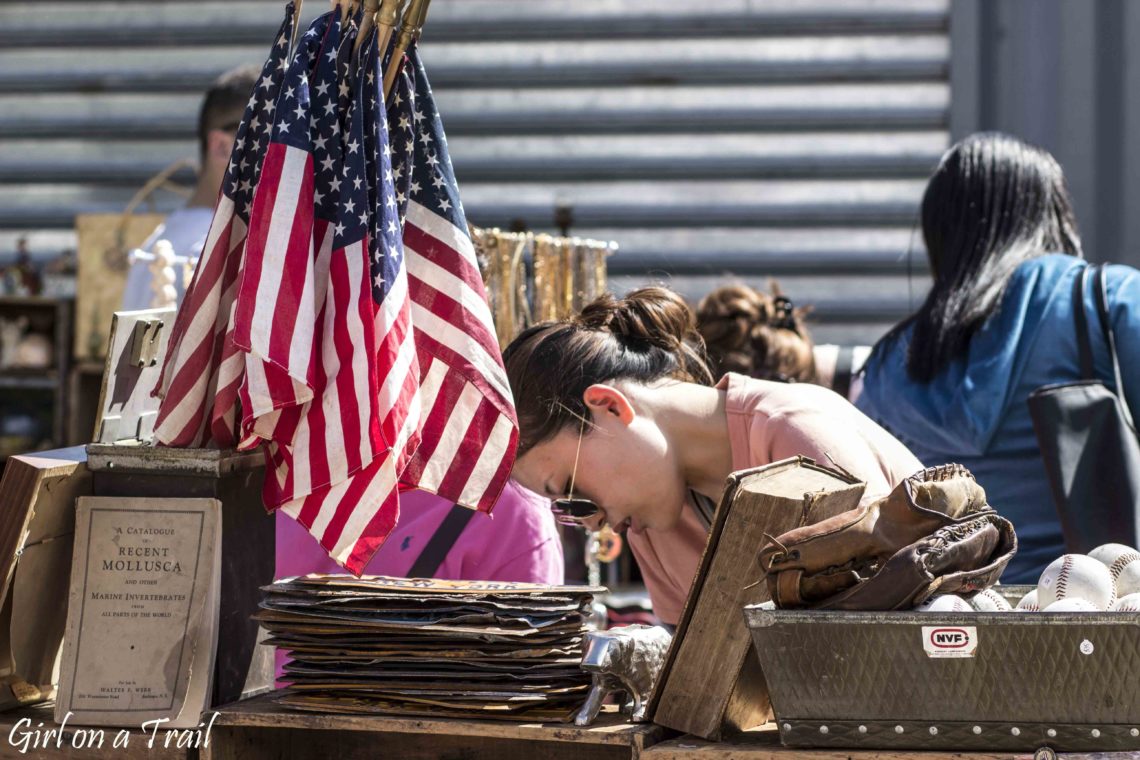 Williamsburg – two different sides of New York
I visited Williamsburg at the end of my trip to New York. Actually, I had no special ideas about this part of NYC as it isn't covered very widely in guidebooks. However, the moment I got off at Bedford Av Station, I knew I was in the right place.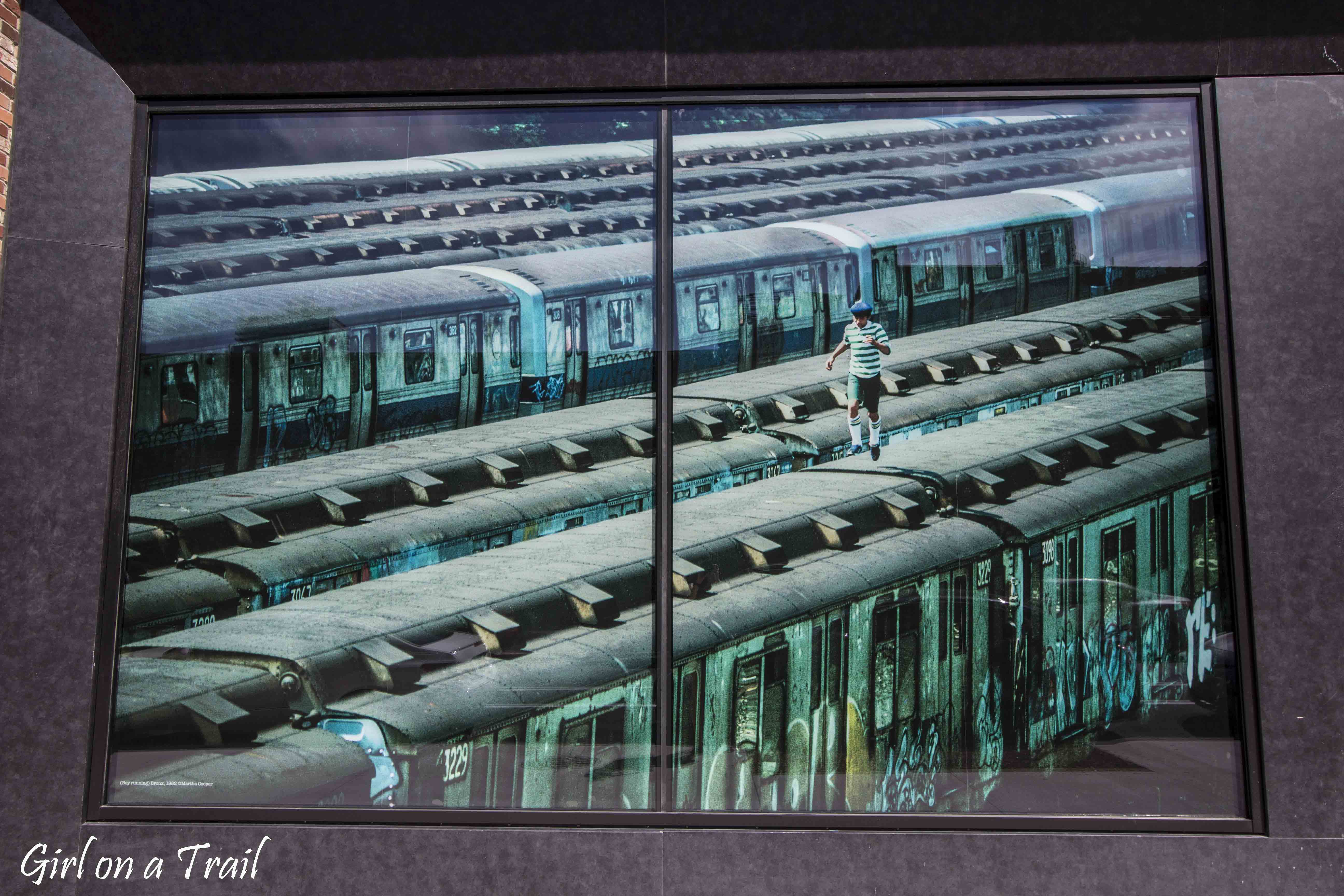 Williamsburg is located in the north of Brooklyn and is named after the bridge that is often confused with the Brooklyn Bridge. It is quite quiet here compared to Manhattan, there are no perpetual traffic jams in the streets and the pace of life seems to be significantly slower.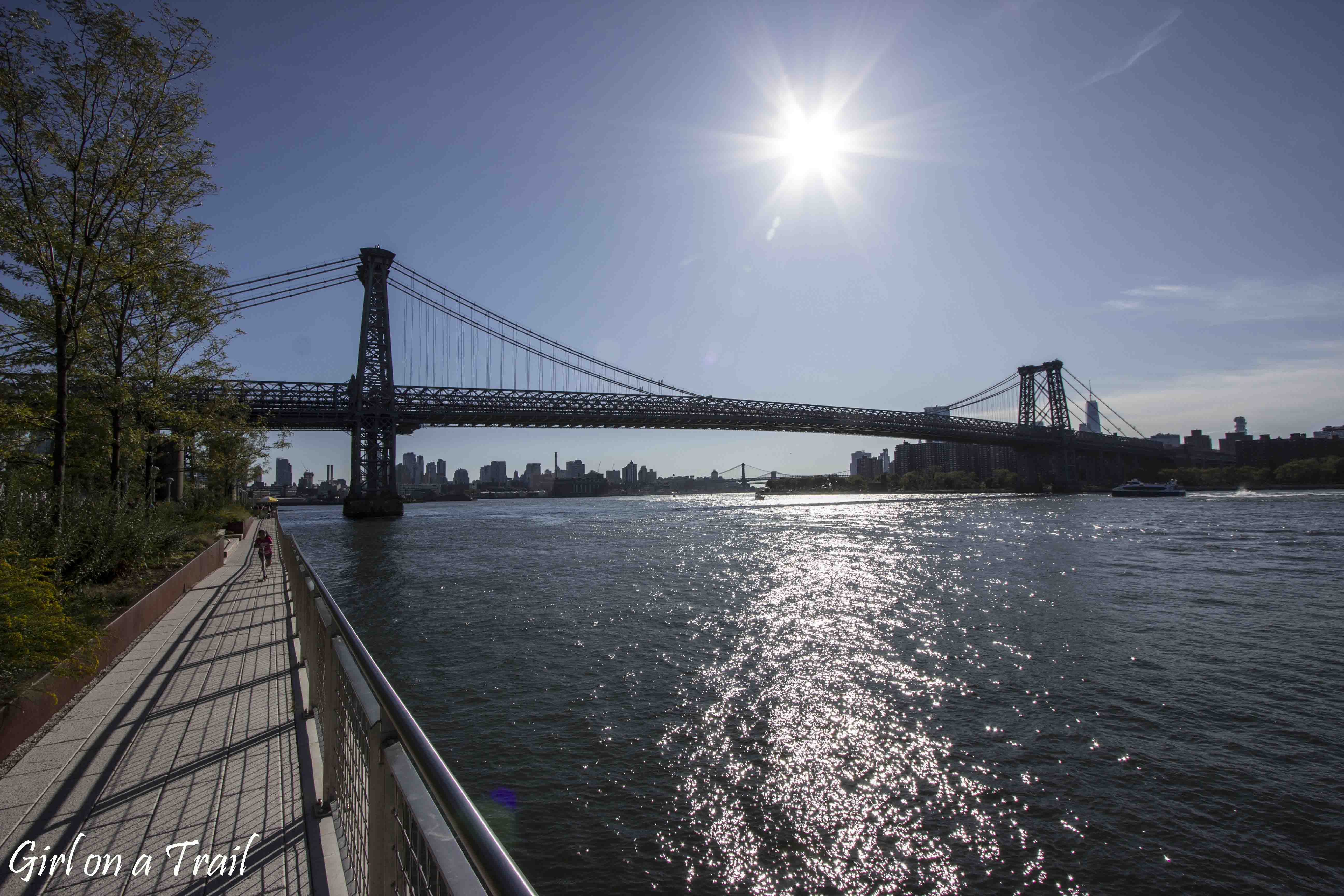 Williamsburg consists of two completely different parts. The first belongs to the orthodox Jewish community, the so-called Hasidim. The place looks like time has stopped here. Only men with sidelocks in black hats can be seen here. They are mainly descendants of emigrants from Eastern Europe who escaped from the Holocaust during the World War II. When visiting Williamsburg, I had no idea that I would land in a place like this, so I wasn't dressed properly. While there are no clothing restrictions across NYC, a modest dress code applies here. Anyway, I immediately felt that I shouldn't have been here. People passing me looked away as if I weren't there, they were certainly disgusted with my shorts and T-shirt. Actually, I felt there like in the Mea Shearim district in Jerusalem. Taught by experience, I preferred not to take my camera out for fear of being hit by a stone. The second part of Williamsburg is inhabited by a variety of artists and hipsters of various origins. This is reflected in murals, atmospheric pubs and interesting spots. Looking at these two different worlds, you can easily guess that the moods are quite tense here.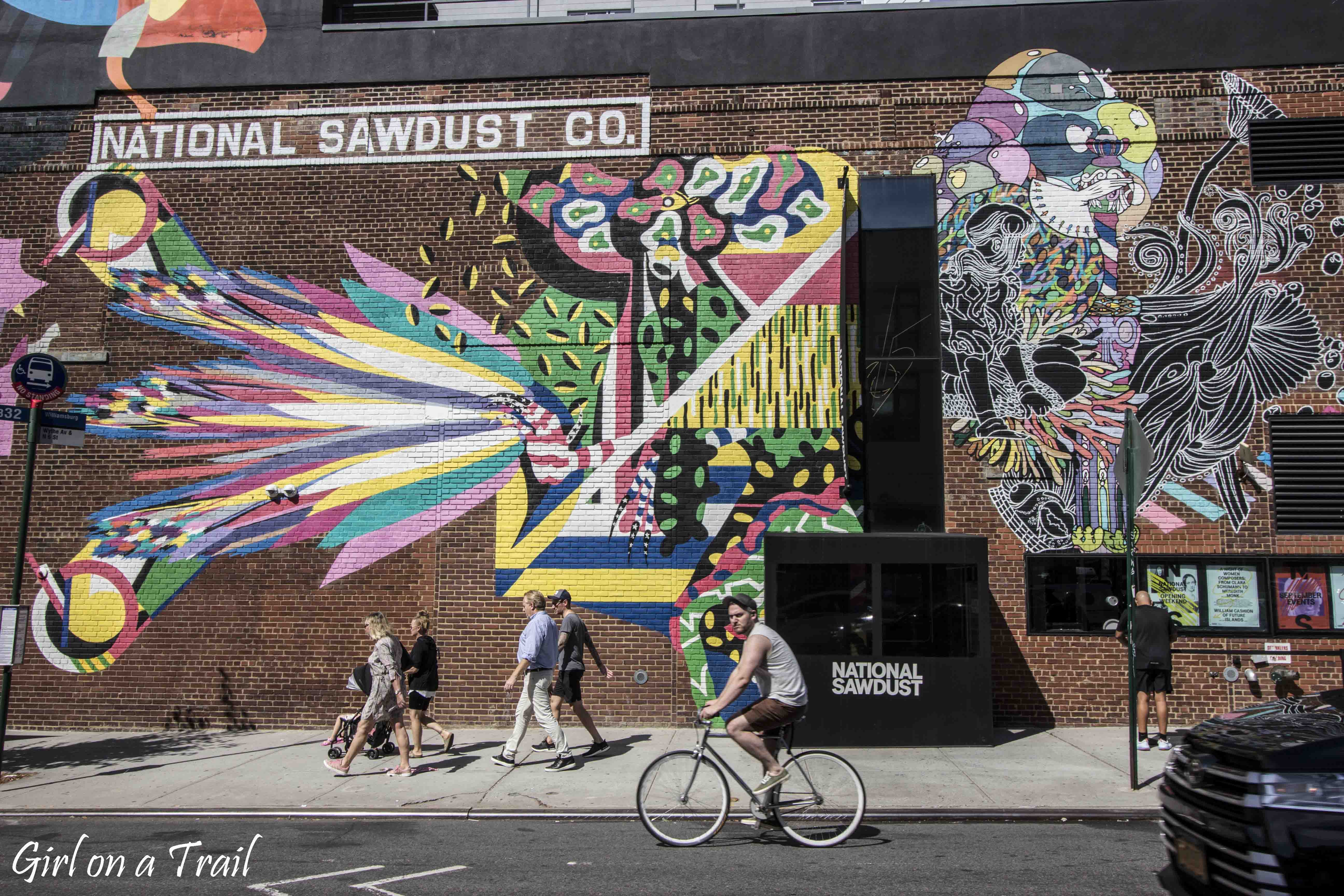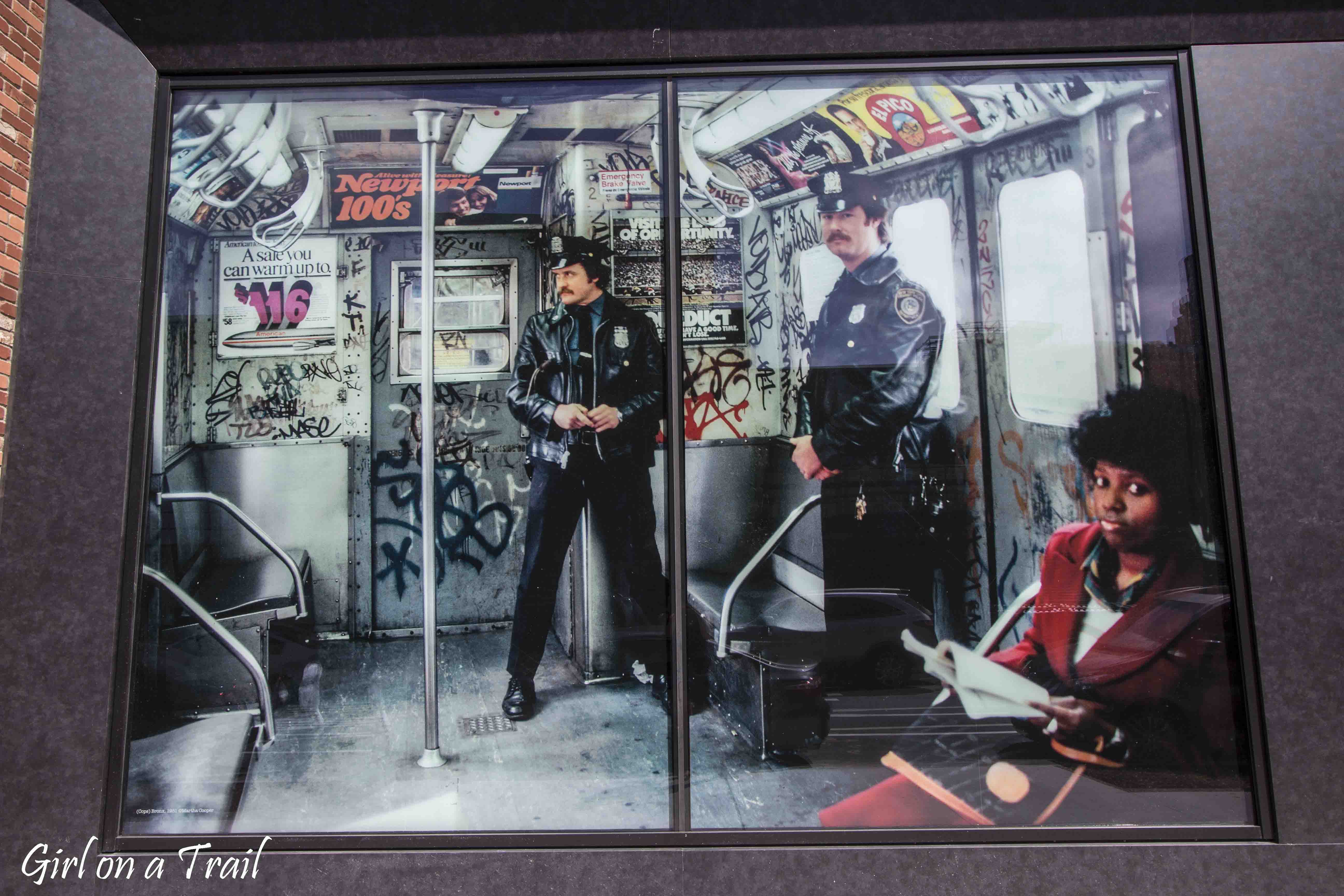 Williamsburg's charm lies in the abandoned industrial development that is now getting a second life. One of the largest plants was the Domino Sugar factory. The factory was established in 1856, and less than 15 years later it produced more than half of the sugar sold in the entire United States. It was closed in 2004.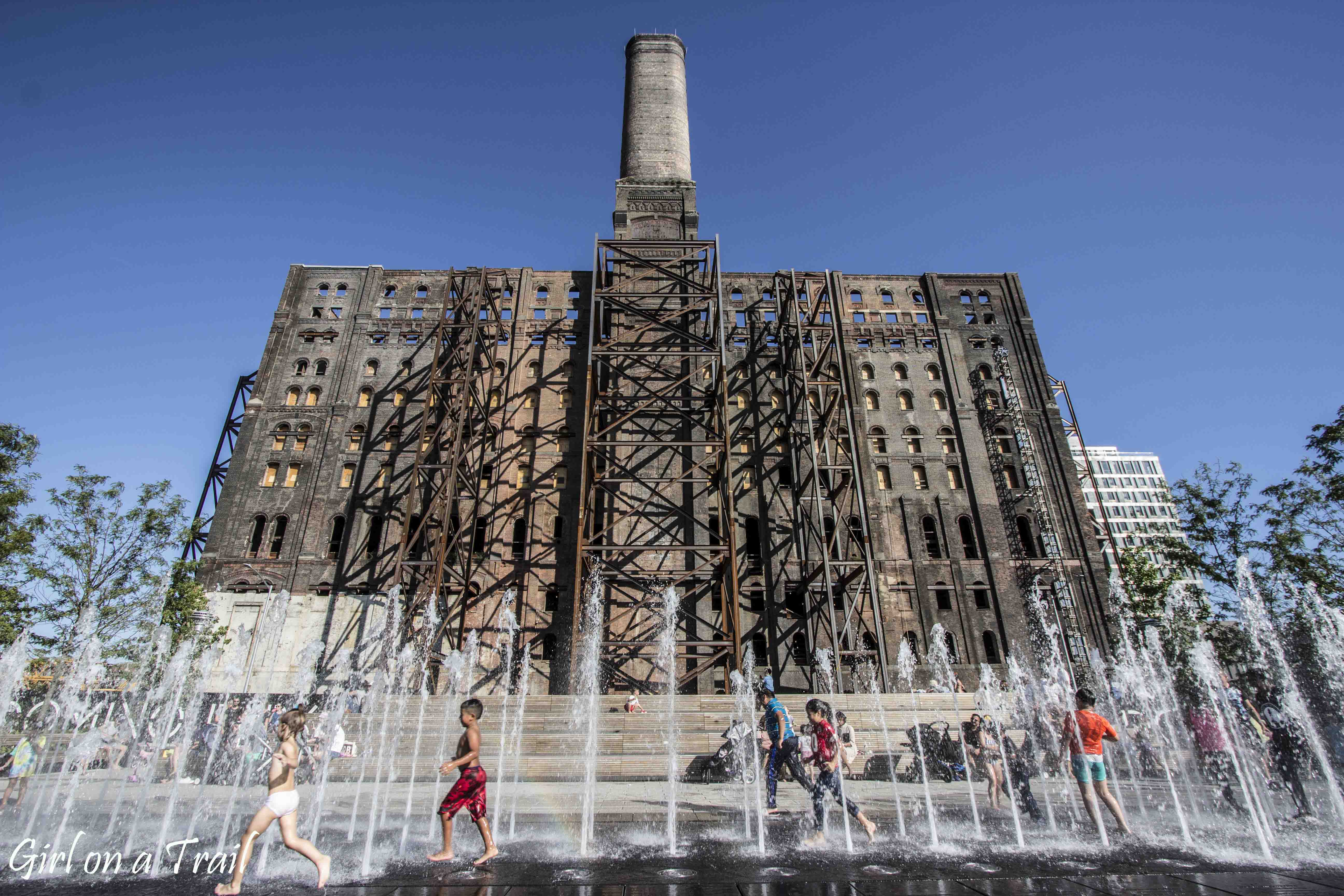 Objects related to the former factory are brought back to life and fit perfectly into the modern, industrial look of this place.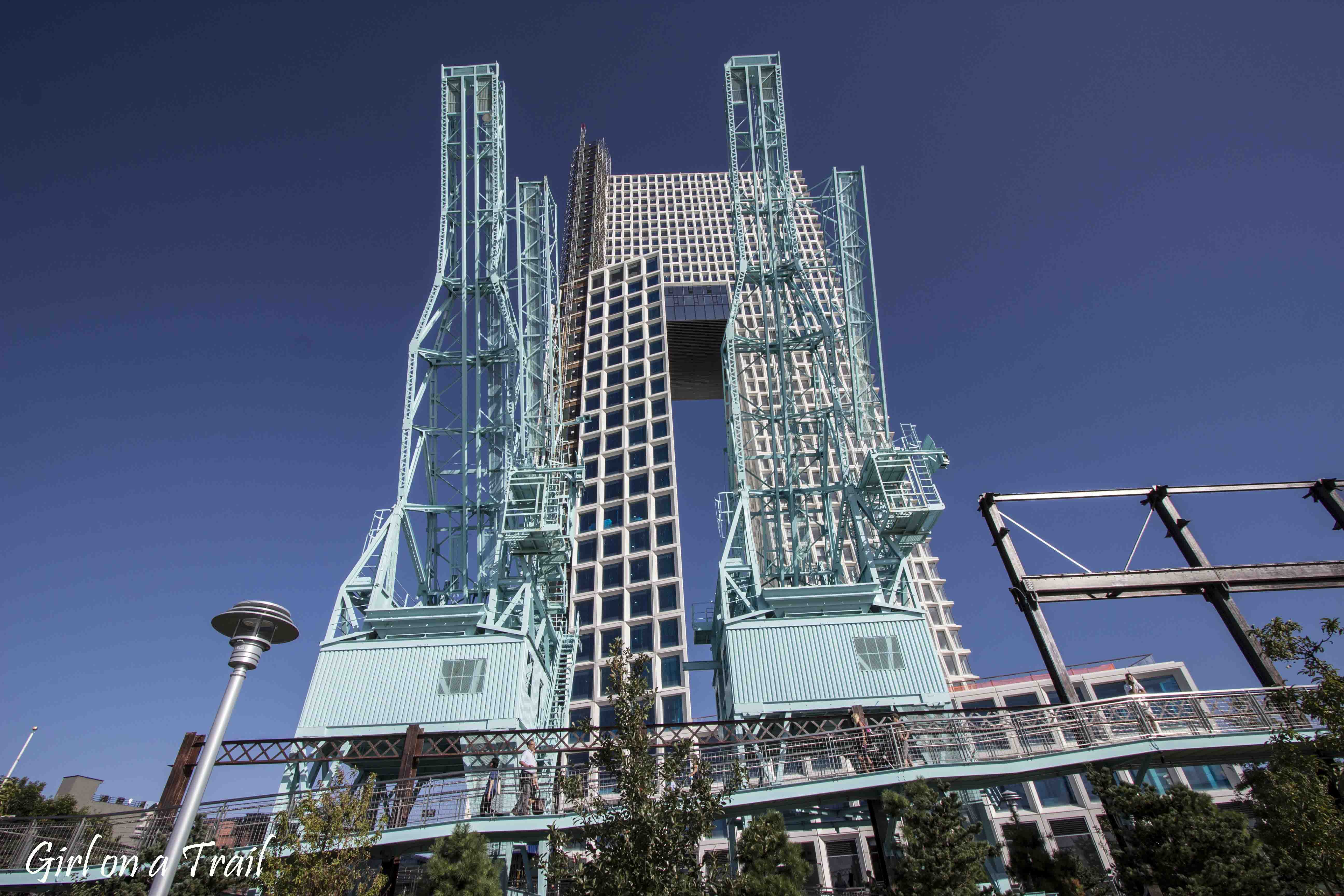 The factory building itself still looks quite psychodelic, while its surrounding has been transformed into a recreation area for residents called Domino Park. The long promenade with an amazing view of Manhattan, a playground, fountains, pubs, a dog run, a Bocce or volleyball court are the main attractions of this place.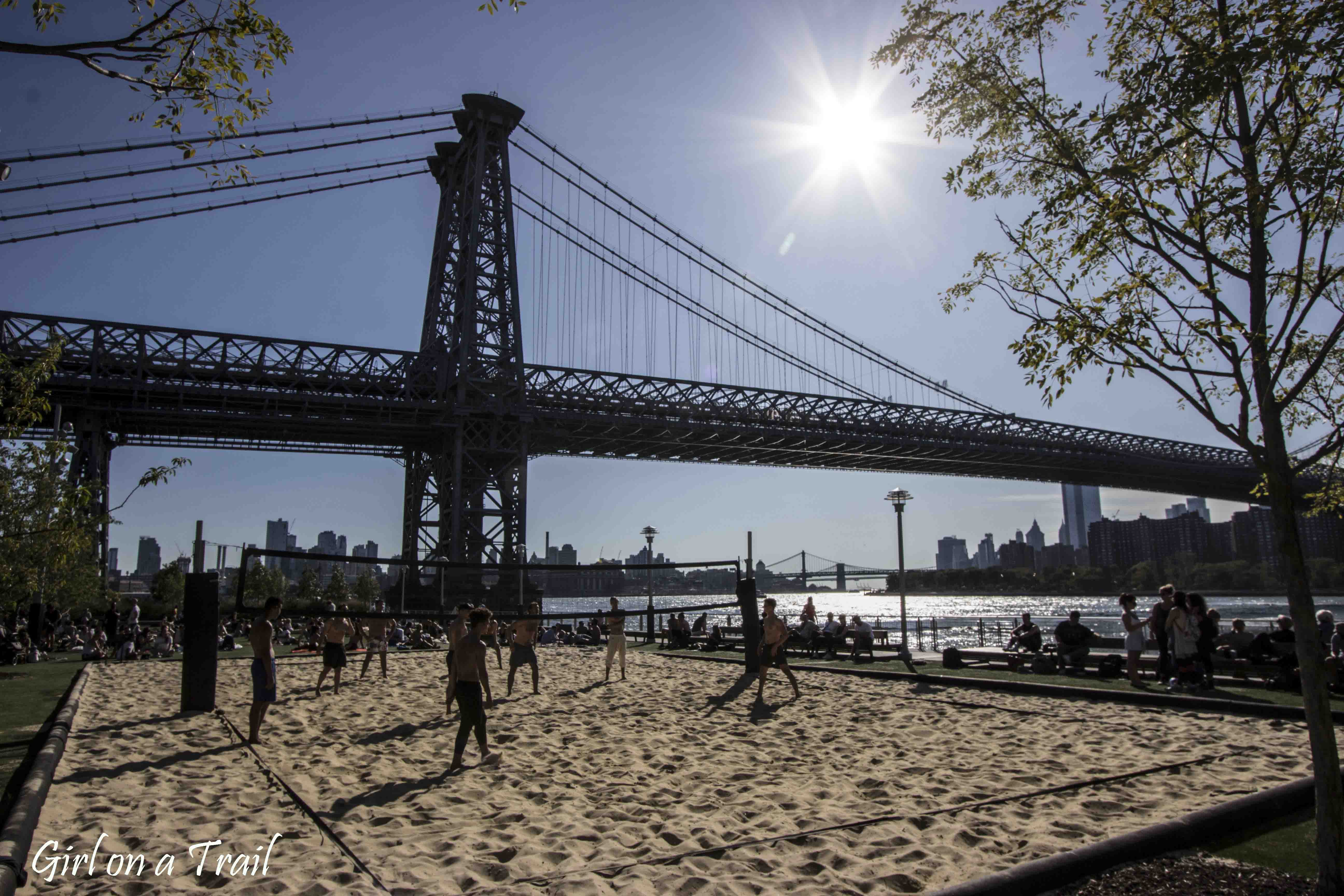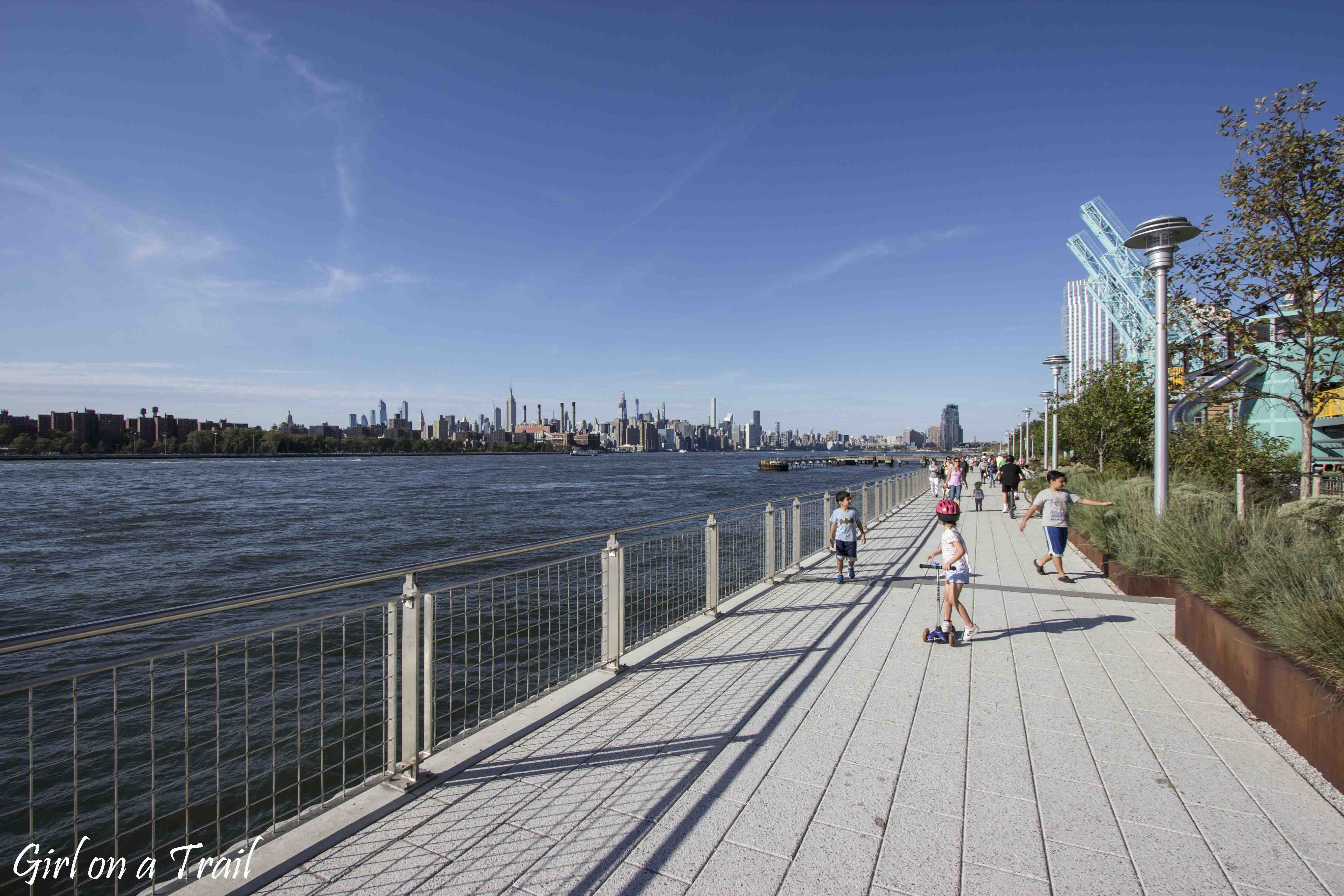 A popular meeting place is the Brooklyn Brewery. The brewery was founded in 1988 and was the first place of this type to be opened in NYC. Moreover, the trend for craft beers was initiated there. Currently, Brooklyn Brewery has many types of beers on offer and a small gift shop.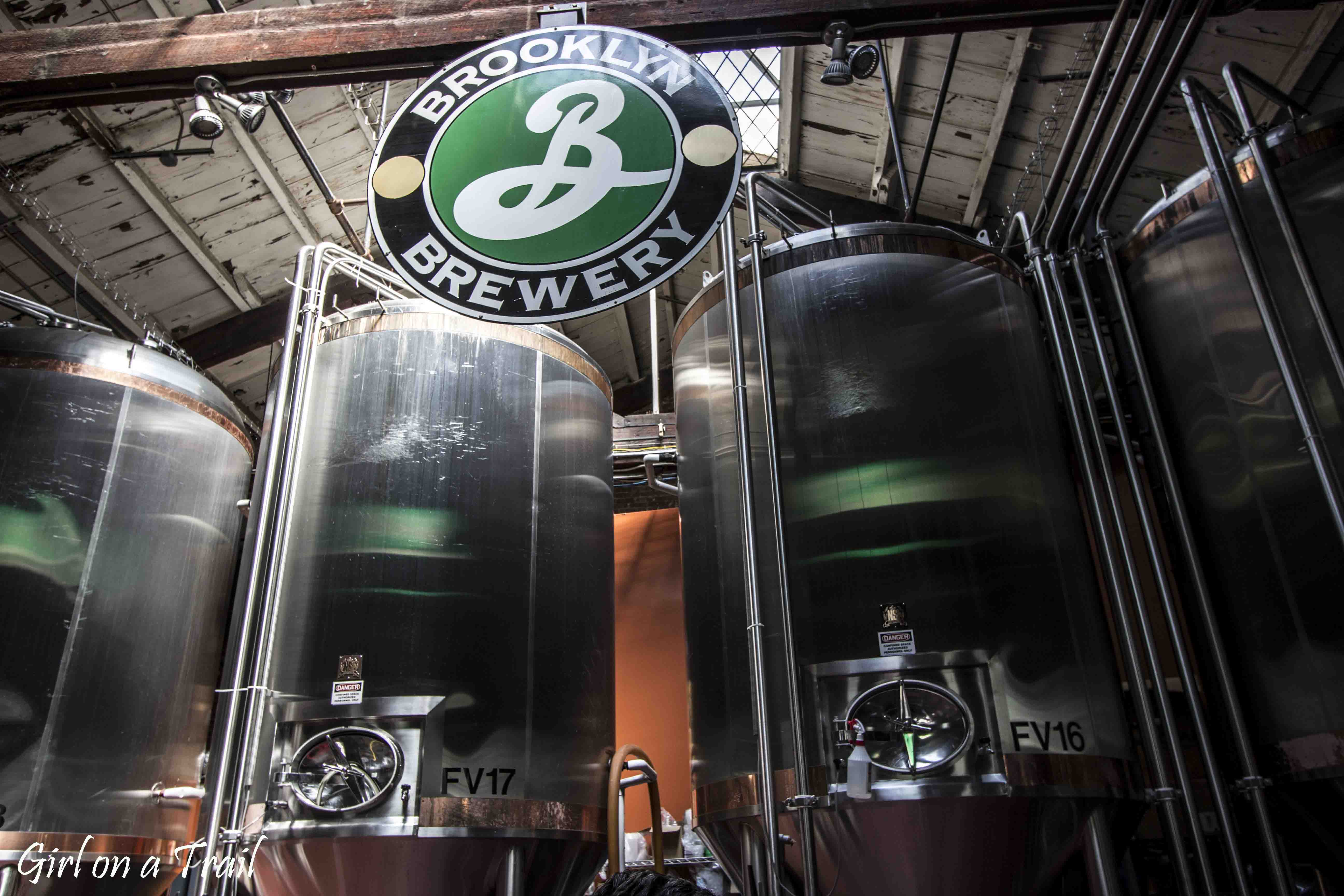 Williamsburg is worth visiting on Saturday when Smorgasburg takes place – a huge open-air food market. From spring to autumn, Smorgasburg attracts hundreds of people who want to try unique dishes at reasonable prices.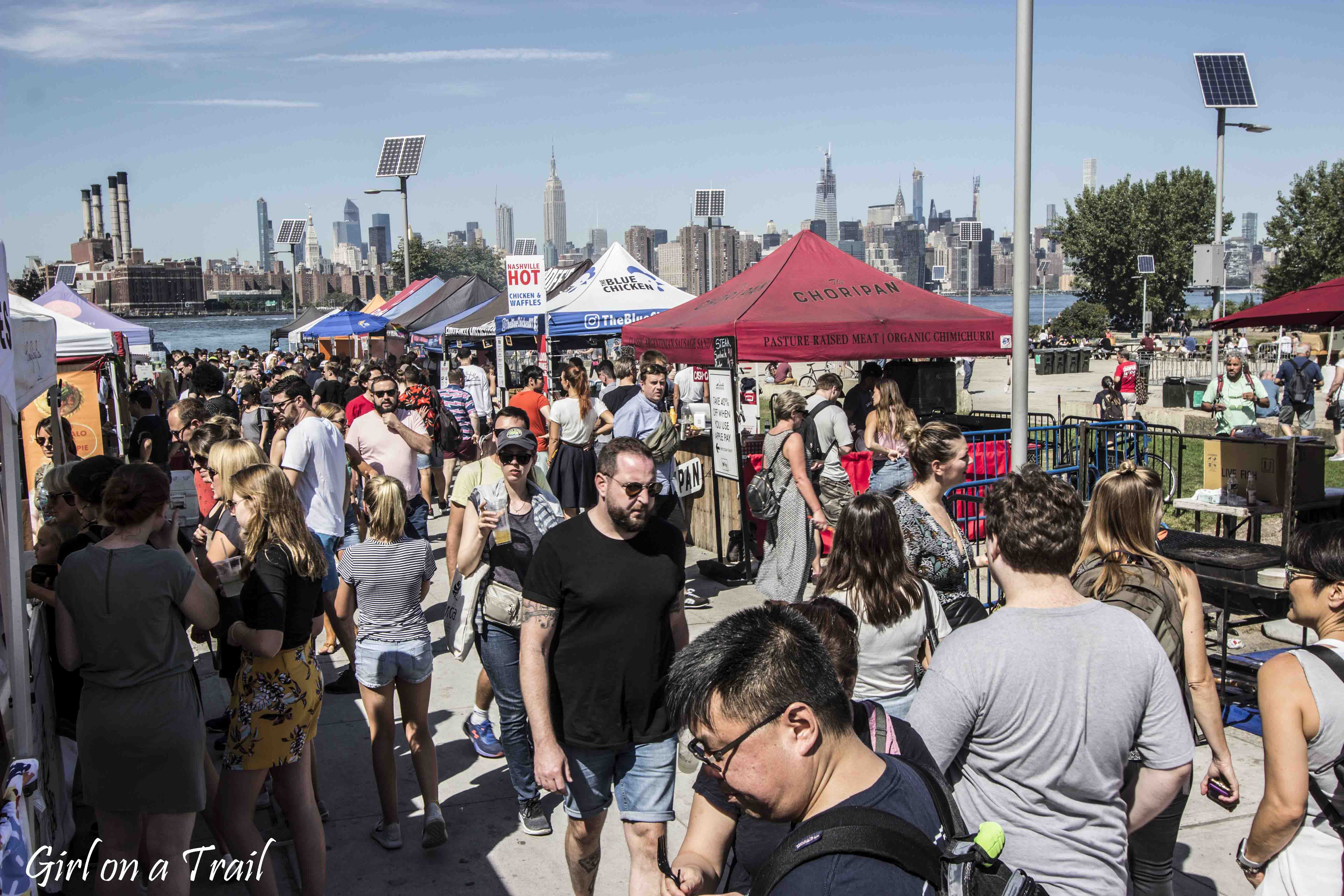 By the way, there is a lot to choose from, over 100 food trucks offer skewers, pasta, seafood and a variety of delicious desserts.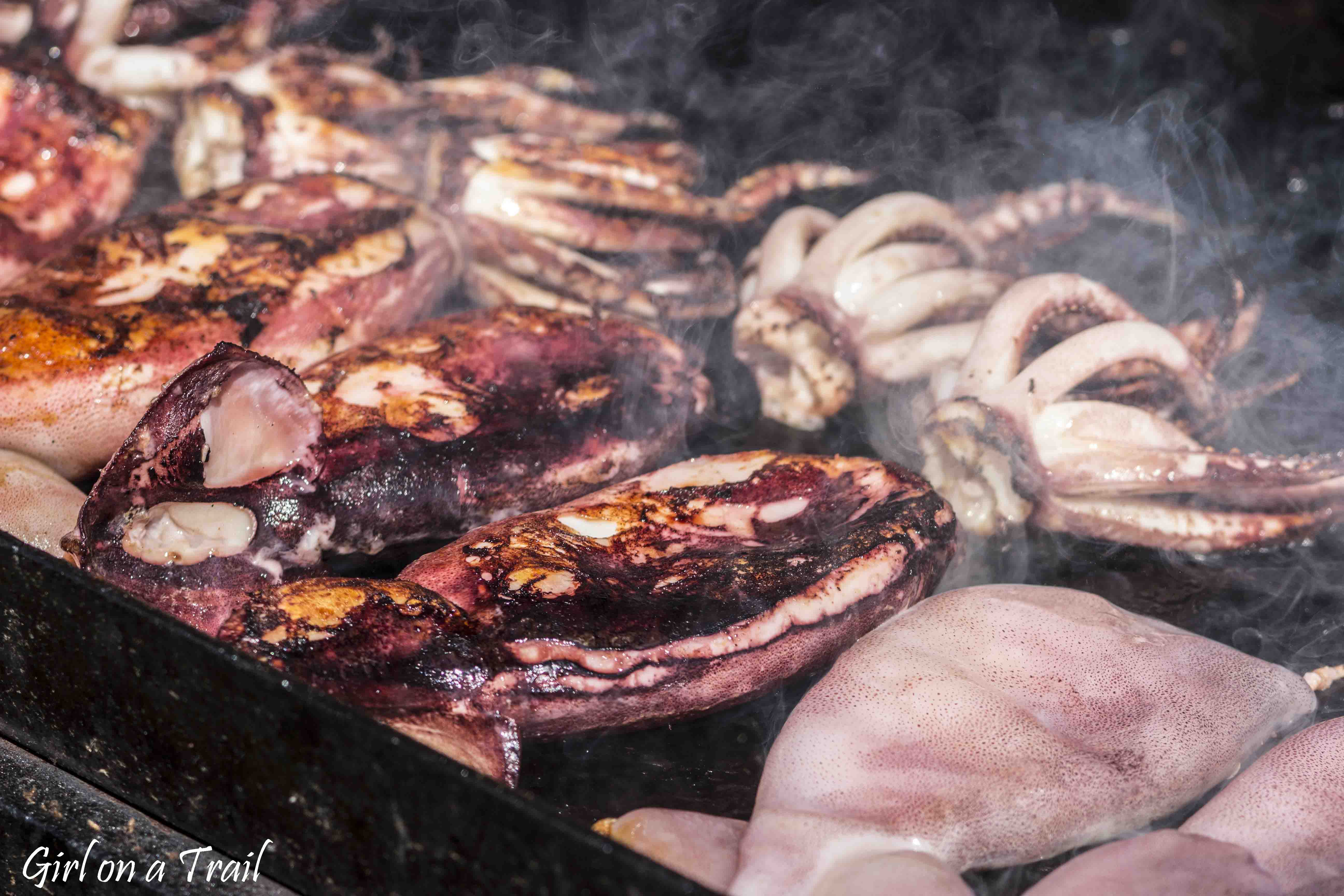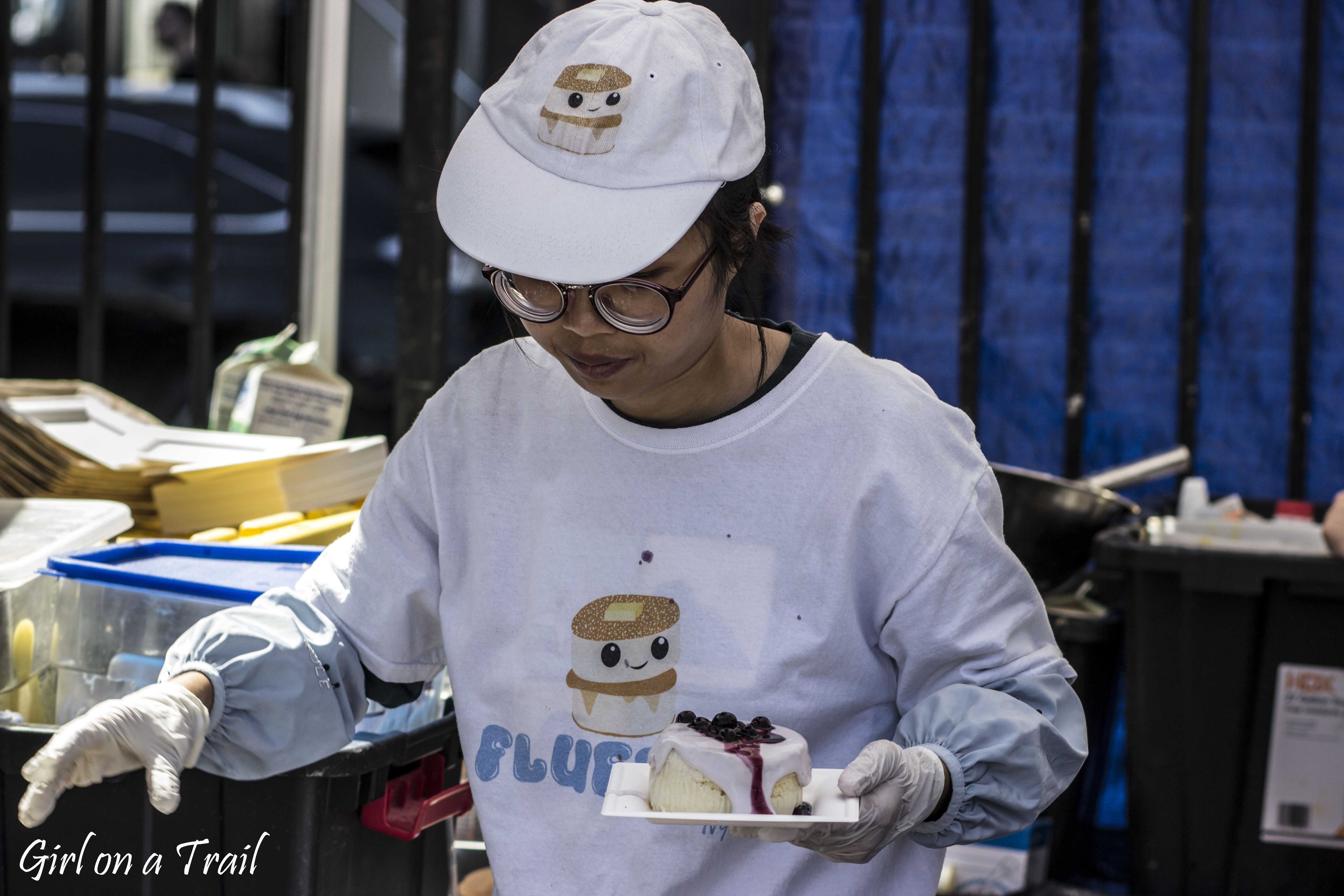 Market is located right next to Marsha P. Johnson State Park, which offers amazing views of Manhattan. Can you imagine a better lunch spot?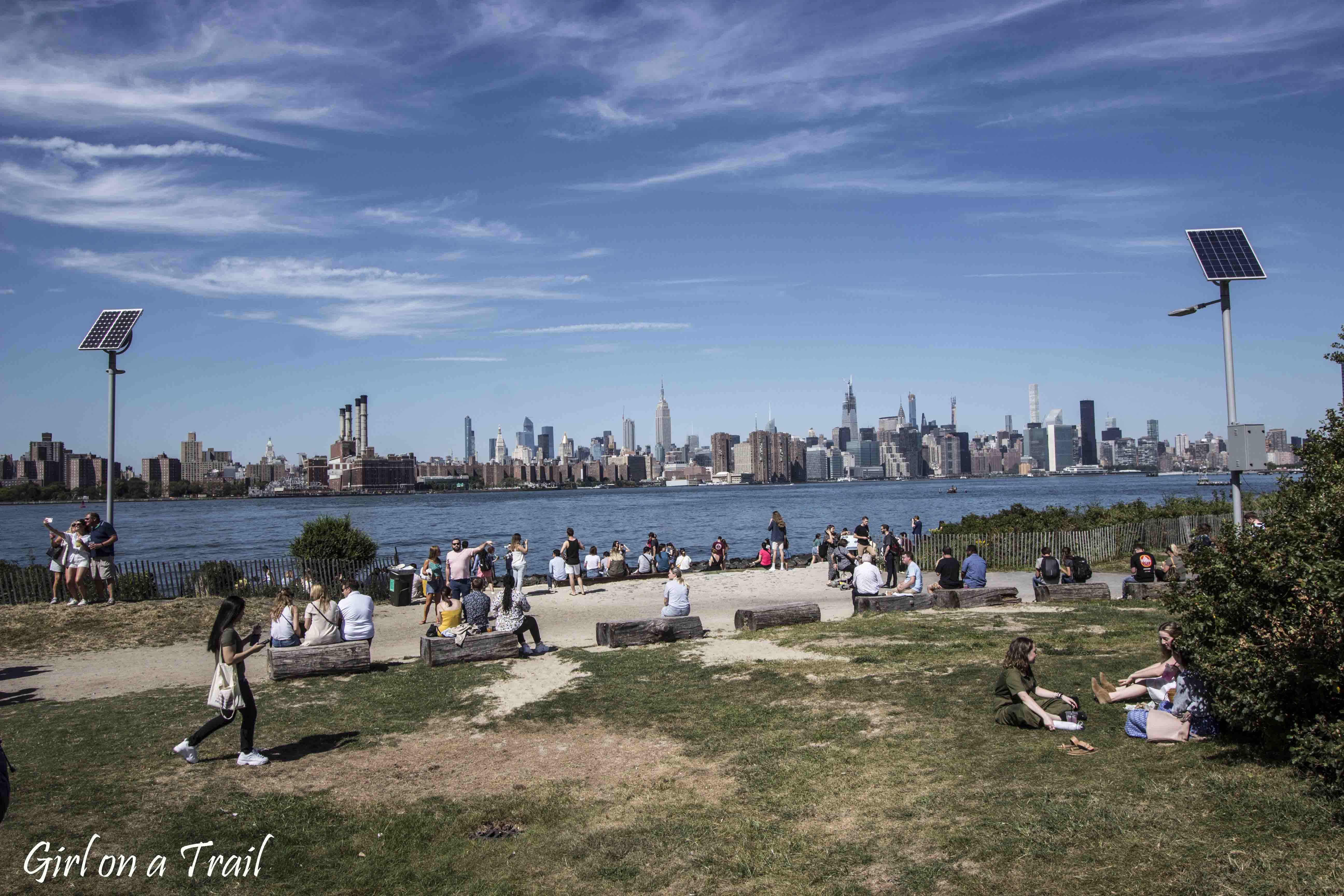 Right next to the market there's also an old record market, as you can see in the picture attached, it also has a lot of enthusiasts ?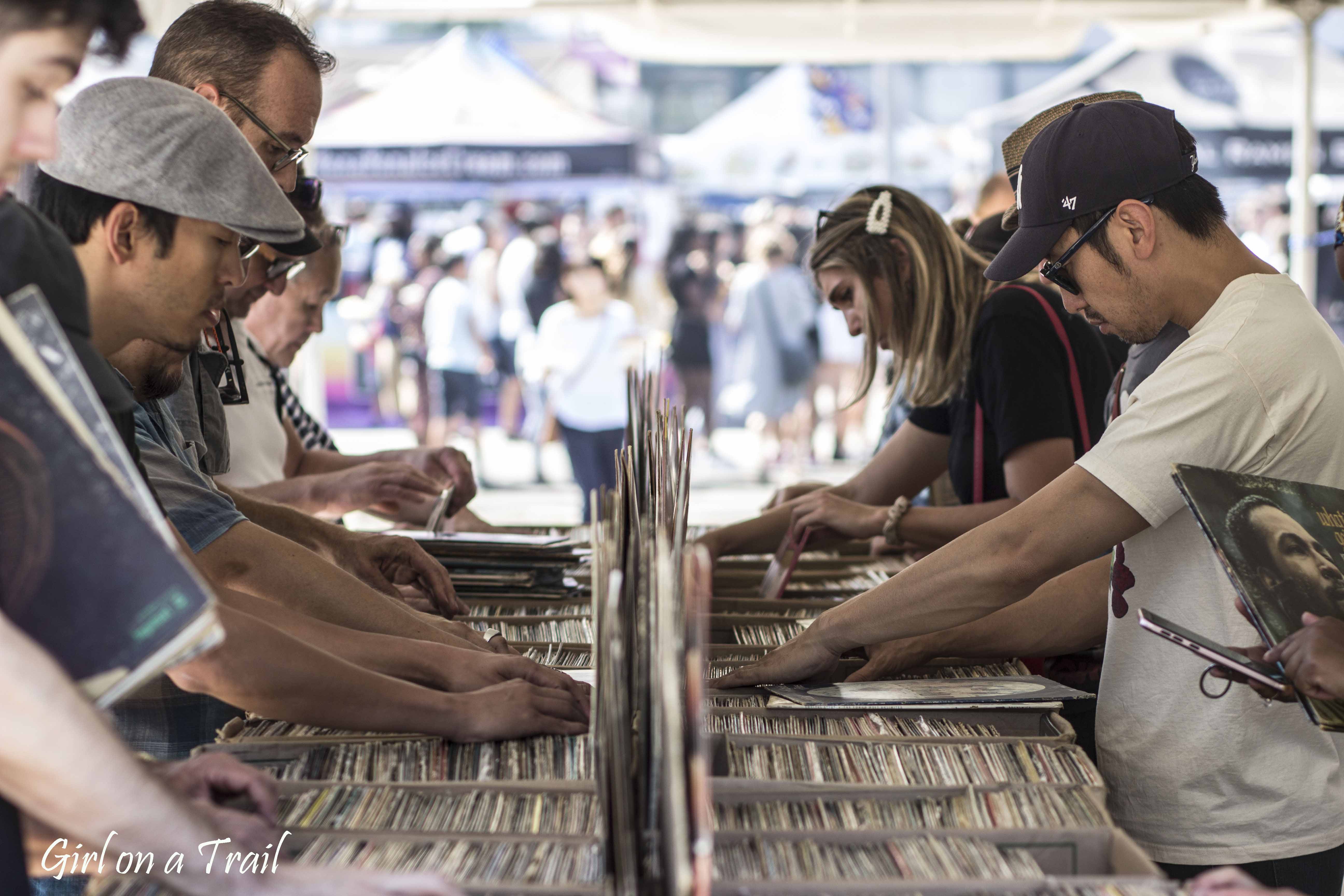 Williamsburg is also famous for its unique second-hand shops. In addition, a flea market is held every weekend on 7th St, Brooklyn. As I mentioned in the previous posts, I love this type of places, because they are practically not visited by tourists, thanks to which they have a local atmosphere.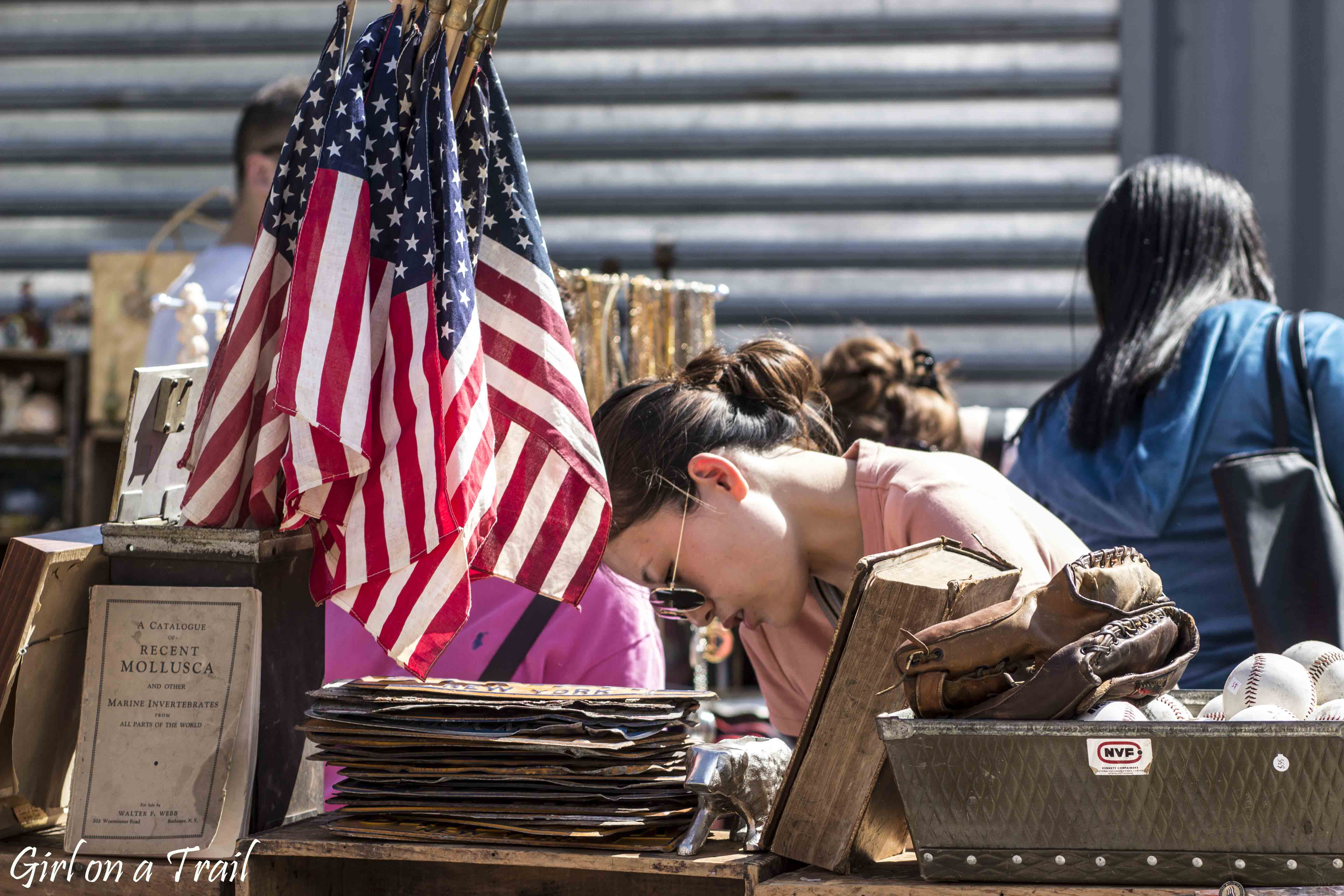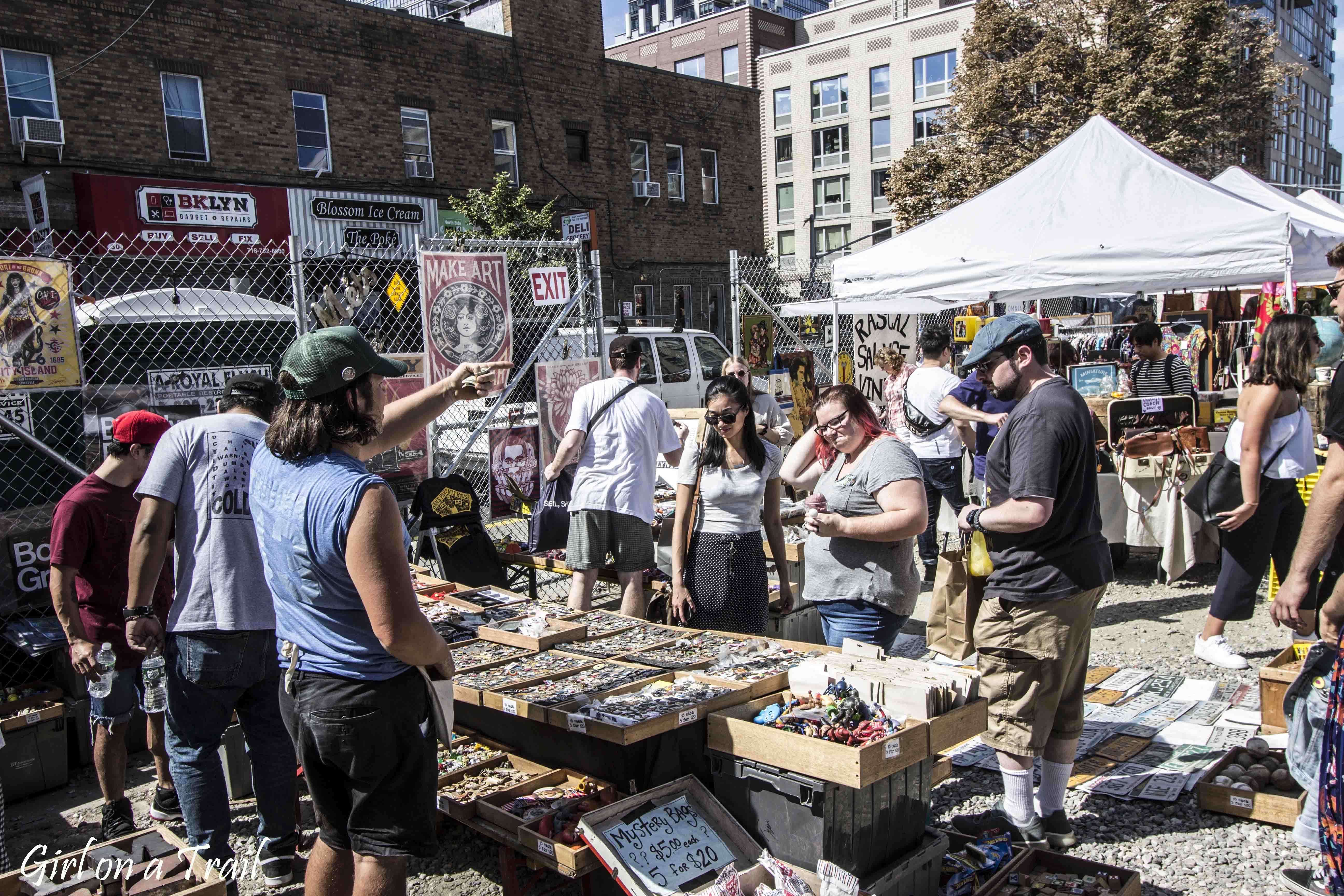 Williamsburg flea made a huge impression on me. On the spot, I expected to see a standard assortment like in this type of bazaar. Meanwhile, I felt as if I were in the States some dozen years ago.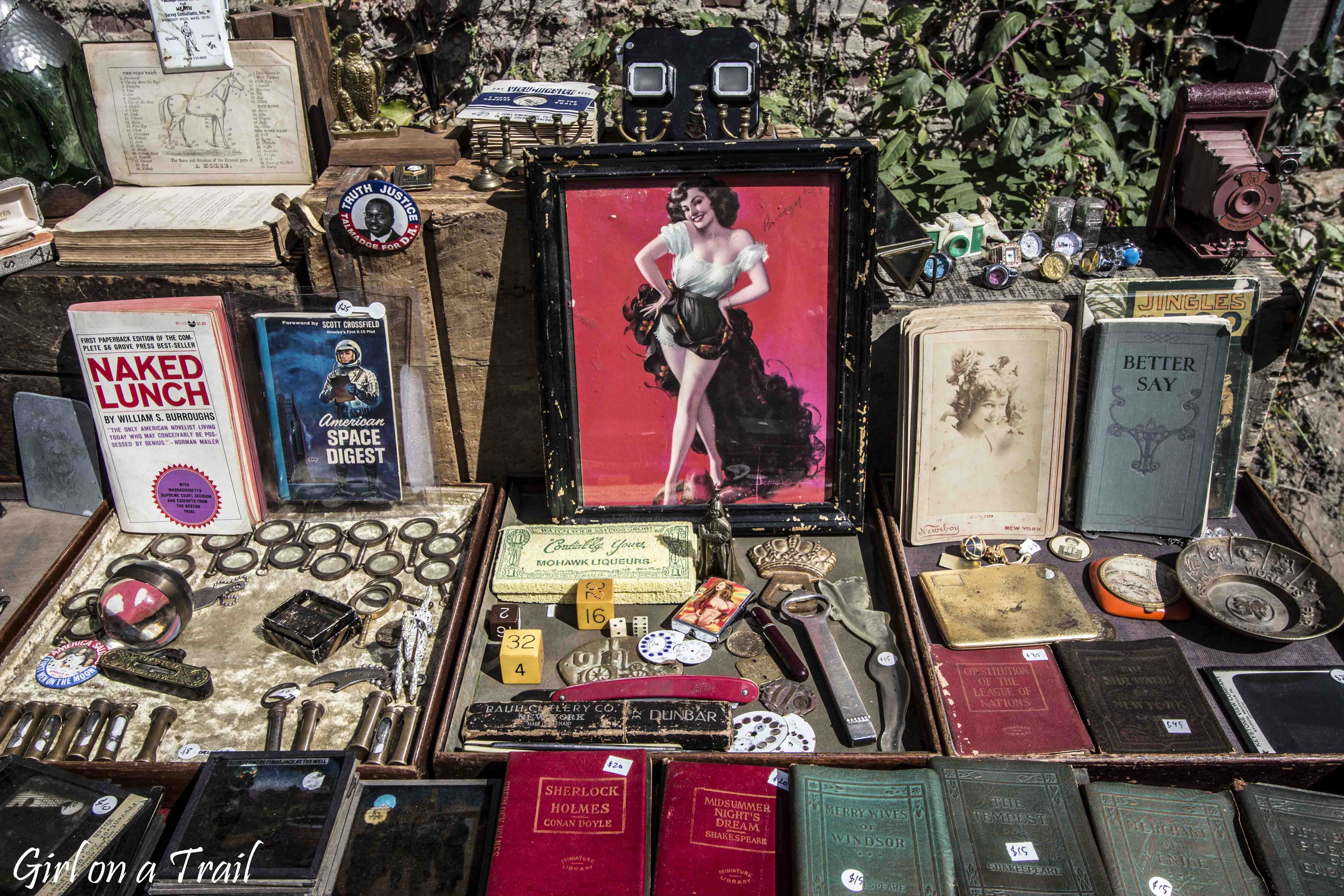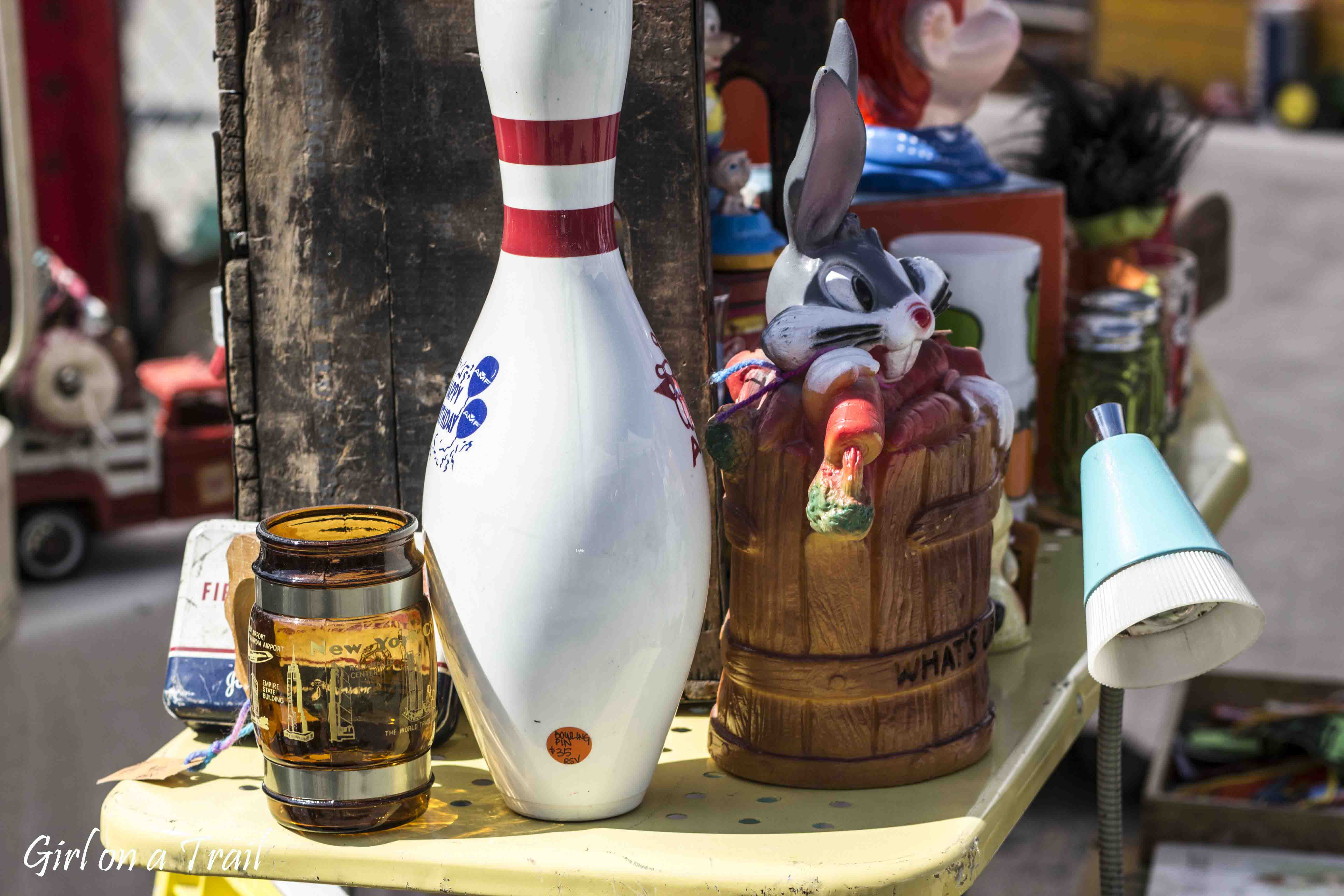 I am not a fan of products sold in these types of places, but to be honest, if I'd had a place in my luggage, I would have spent a fortune there. In the end, I was only tempted by the New York license plate.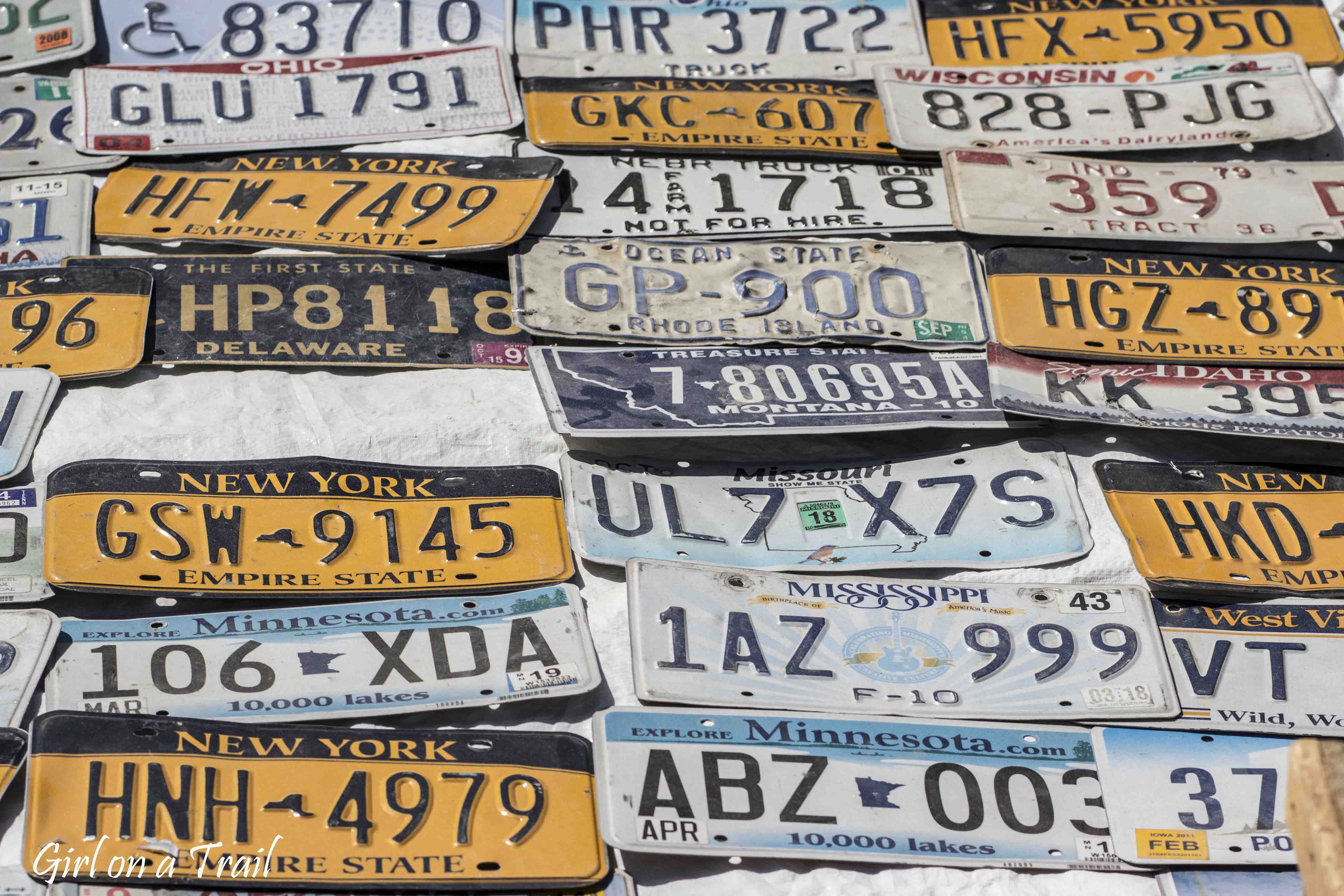 In addition to clothes and jewellery, you can also find old photographic equipment, books, flags and baseball accessories.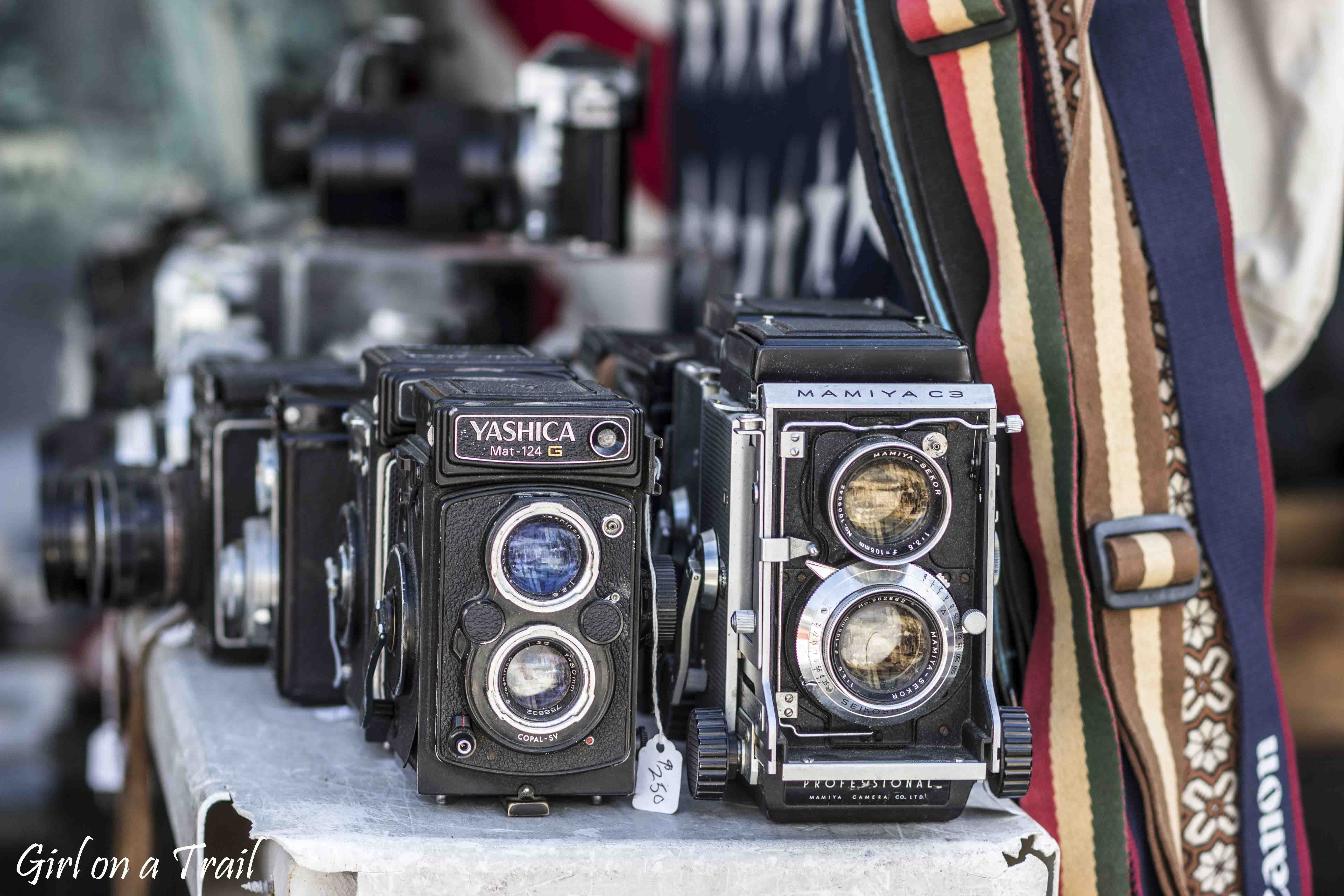 However, this is not all, as you go further north, you can hear the Polish language in the streets. There is the famous Greenpoint, which is the "enclave" of Poles in New York. It's best to end your trip at Peter Pan Bakery, where you can try delicious donuts.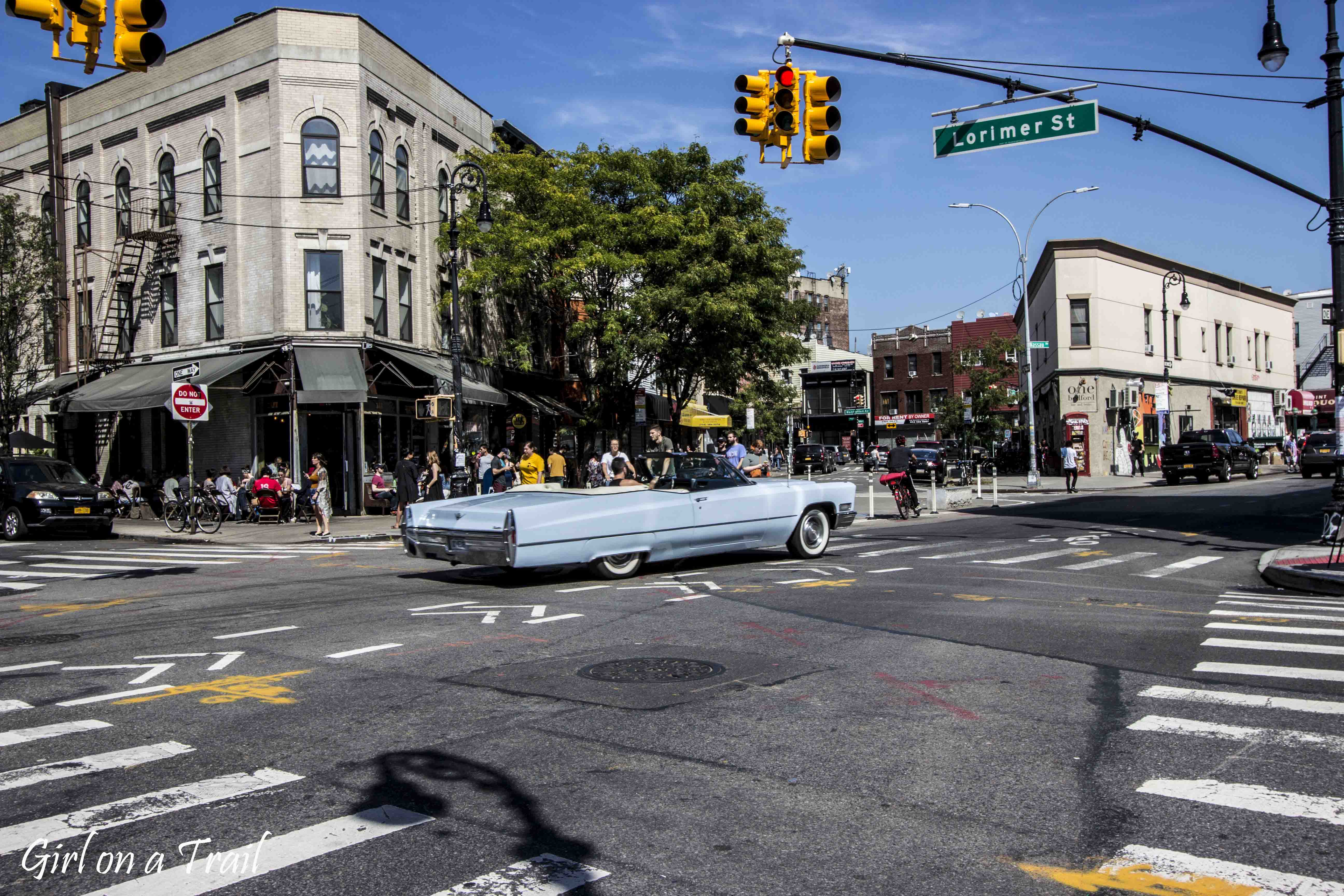 Williamsburg combines tradition and modernity. Abandoned industrial plants coexist with modern buildings and street art. Williamsburg is also an amazing mix of cultures where the orthodox lifestyle coexists with the hipster one. Certainly, to drop here it's worth deviating a bit from the route marked by the guides ?