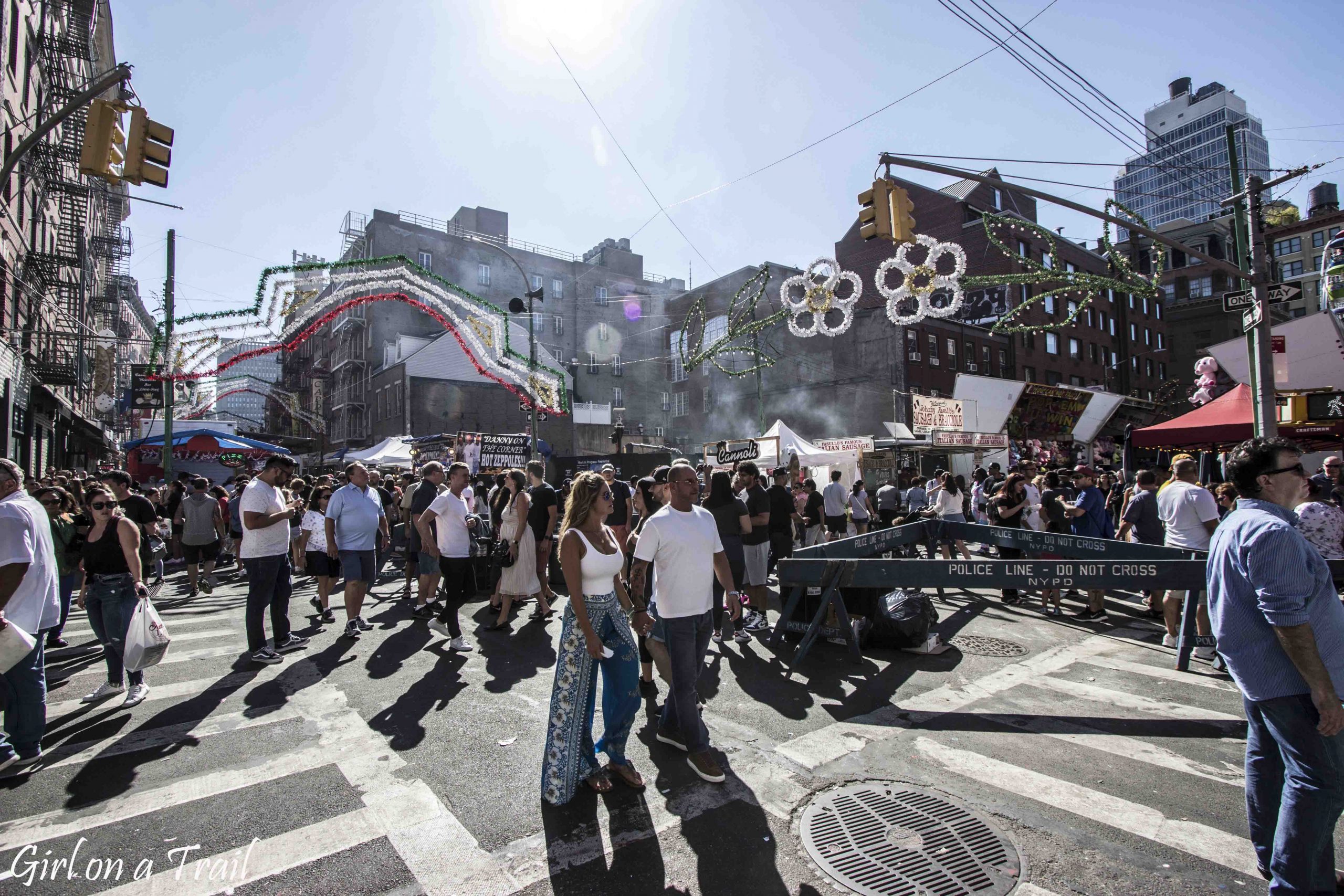 San Gennaro, Little Italia and Chinese vibes in SoHo NYC
It was a beautiful September morning, while eating breakfast I started checking Manhattan's map to organise a sightseeing plan. I actually didn't have any specific plans for that day, I just wanted to go around the city, watch people and take a couple of pics, okay, I admit, maybe not a couple, but at least hundred photos 😉 While browsing the google map, suddenly my attention was caught by a purple spot in place of some streets in southern Manhattan, more specifically around SoHo.
Well, what is SoHo actually?
SoHo is an acronym used by New Yorkers for the part of Manhattan located south of Houston Street. Obviously, this is not the only acronym NYC residents use to locate some places in the city, we can also distinguish:
NoHo – North of Houston Street
NoLiTa – North of Little Italy
TriBeCa – Triangle Below Canal Street
LES – Lower East Side
UWS – Upper West Side
FiDi – Financial District
UES – Upper West Side
There is also – DUMBO, which is used to define one, not so stupid spot, but I'll write about it another time. Remember these acronyms, when asking New Yorkers how to get somewhere, and also that metro is called subway here, while northern and south direction is defined as uptown and downtown.
Back to the topic of SoHo and the surrounding area, I decided to check what the mysterious information on the map means. I got off the subway on Canal Street station.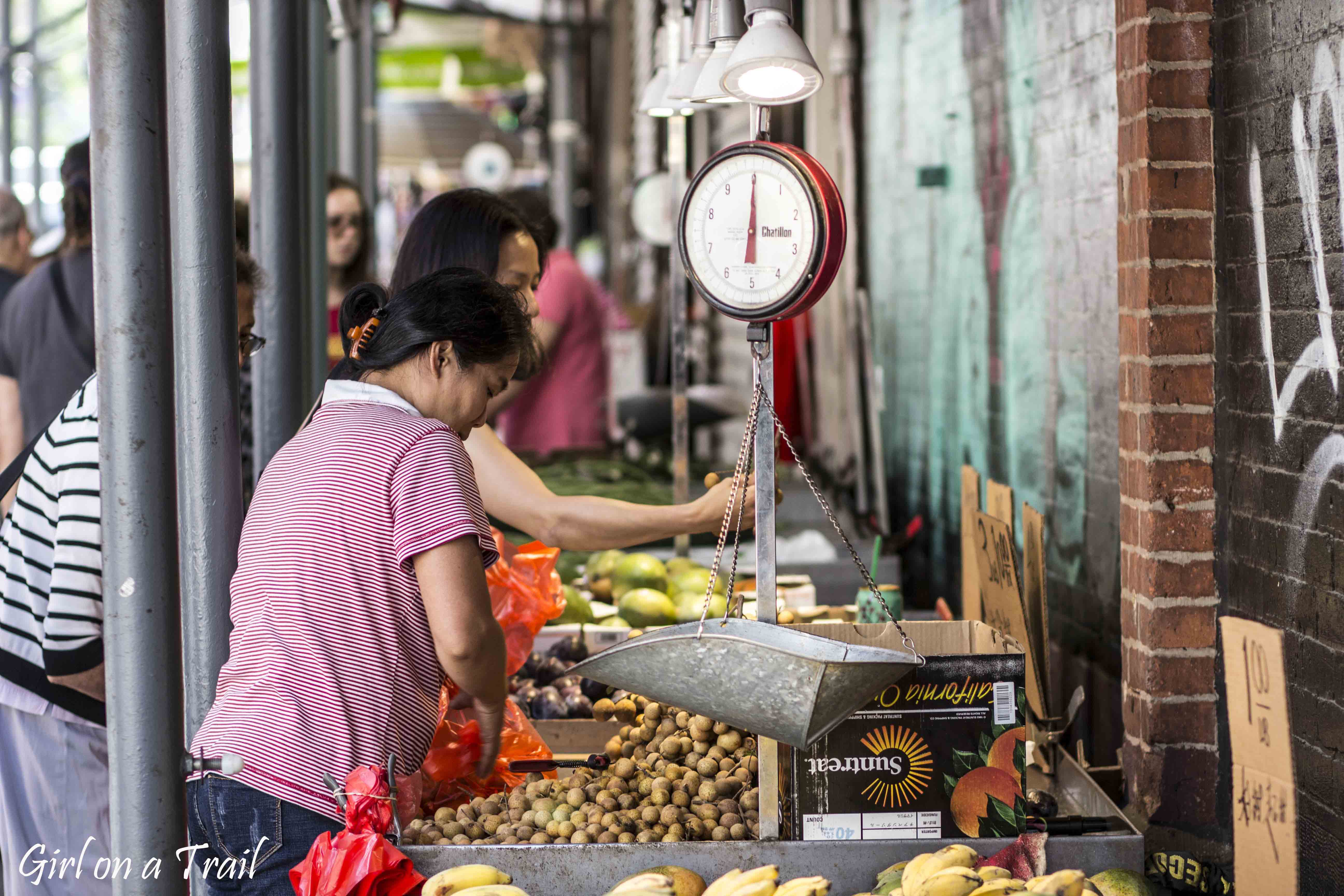 Immediately I felt as though I were in the south-east Asia. An amazing amount of colors, smells, exotic vegetables and fruit let alone ubiquitous noise typical of the bazaars in these areas. Of course, all of these can be seen here but in American version, more civilized when it comes to sanitary conditions, but it does not change the fact that it brought back so many memories.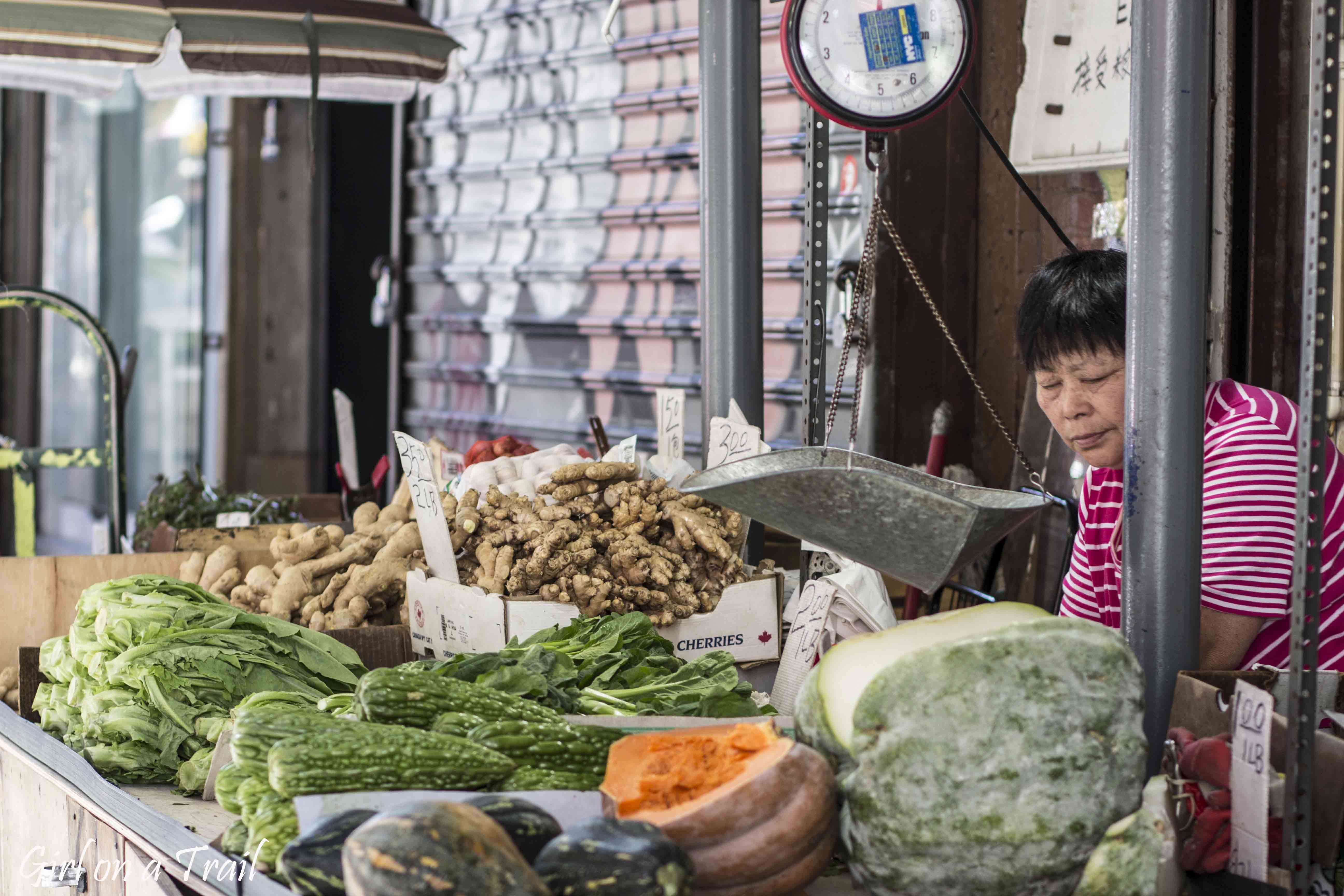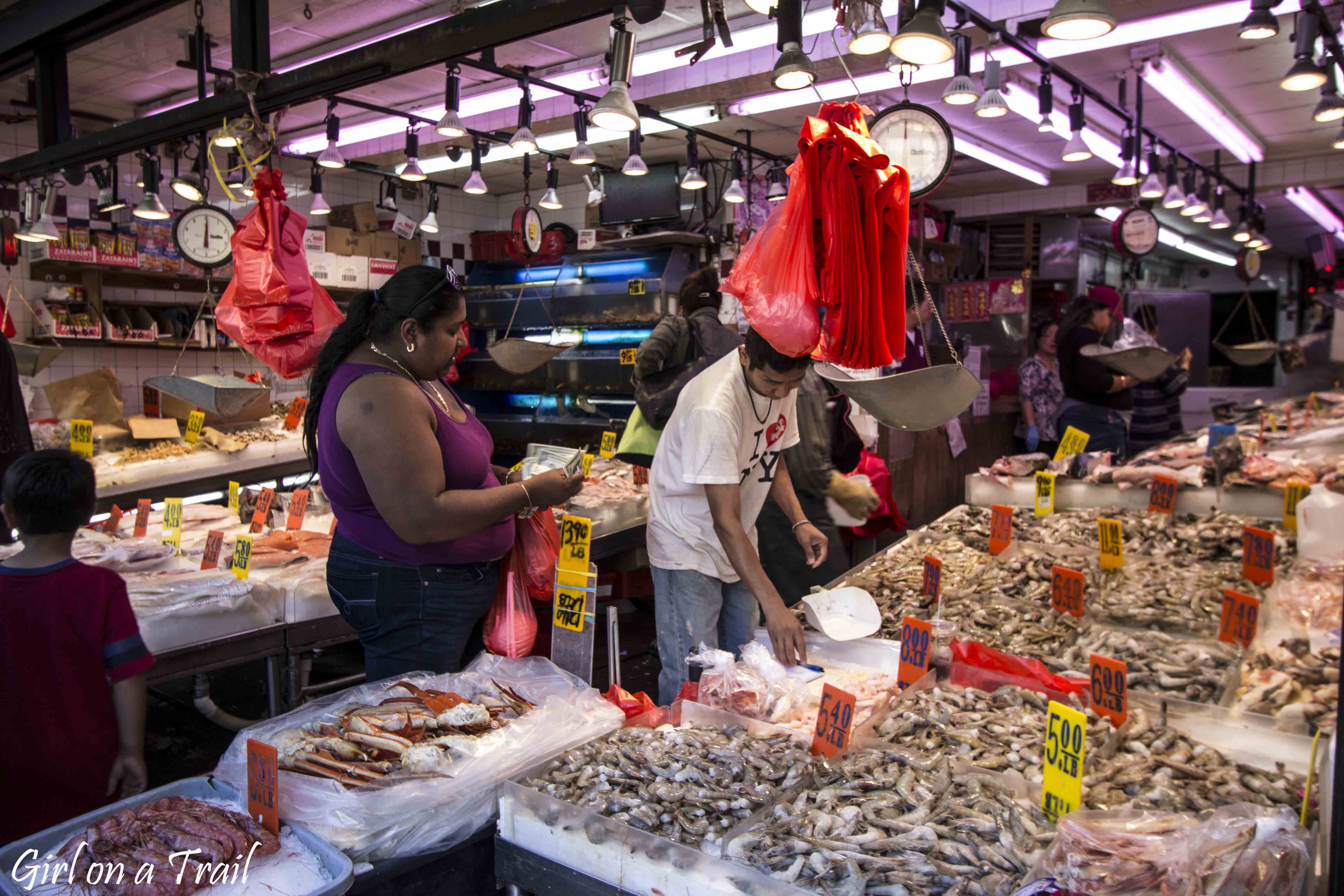 I didn't quite get back "from Asia" when a few hundred meters away I uncovered the mystery of the purple stain on the map.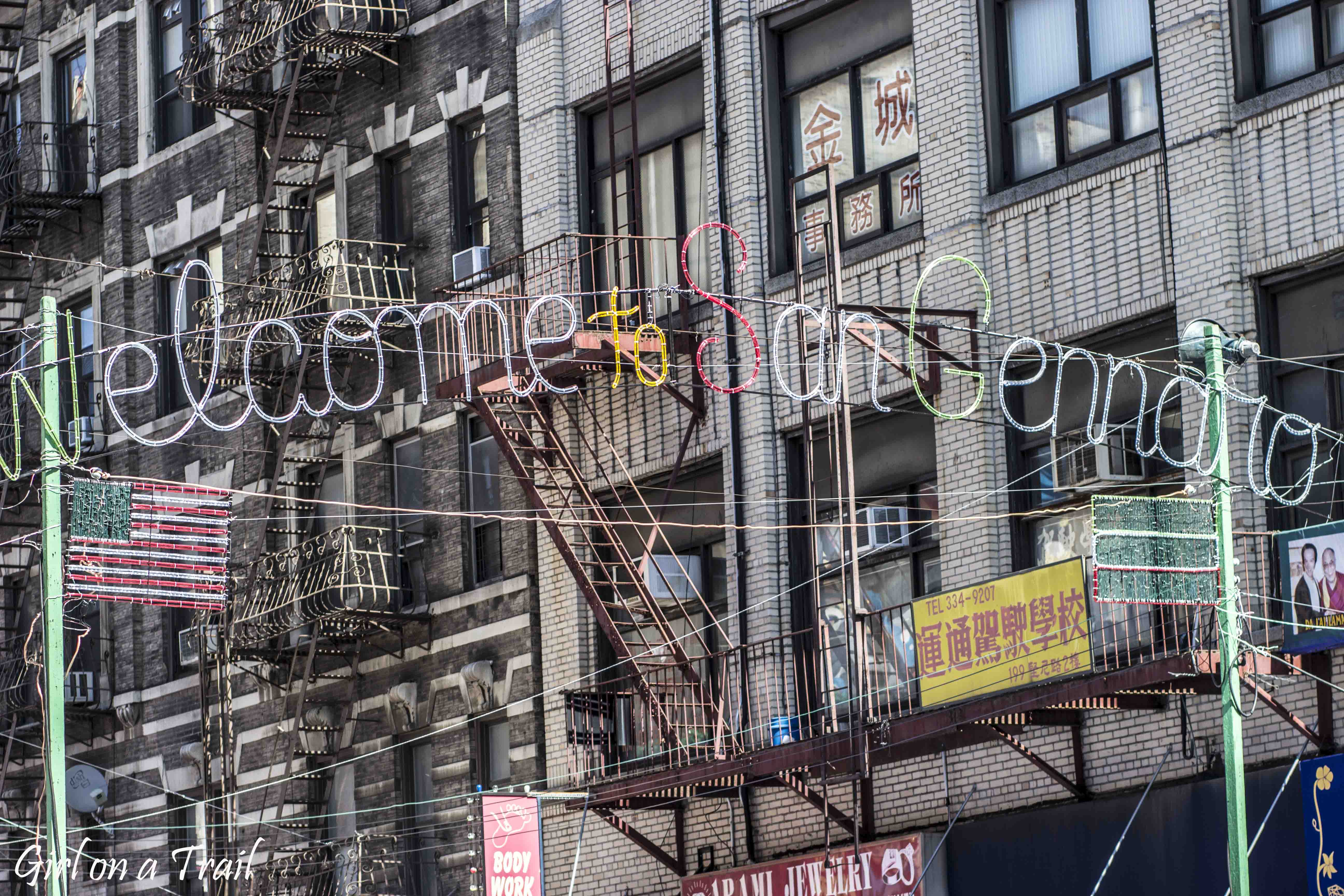 I was actually on Mulberry street, Little Italy – part of Lower Manhattan, which, as the name indicates, is inhabited mainly by the population of Italian origin. During my stay in NYC, it turned out that the annual celebration in honor of St. Gennaro – patron saint of Naples was organised there. This tradition began in 1926 by Italian immigrants mainly from Naples.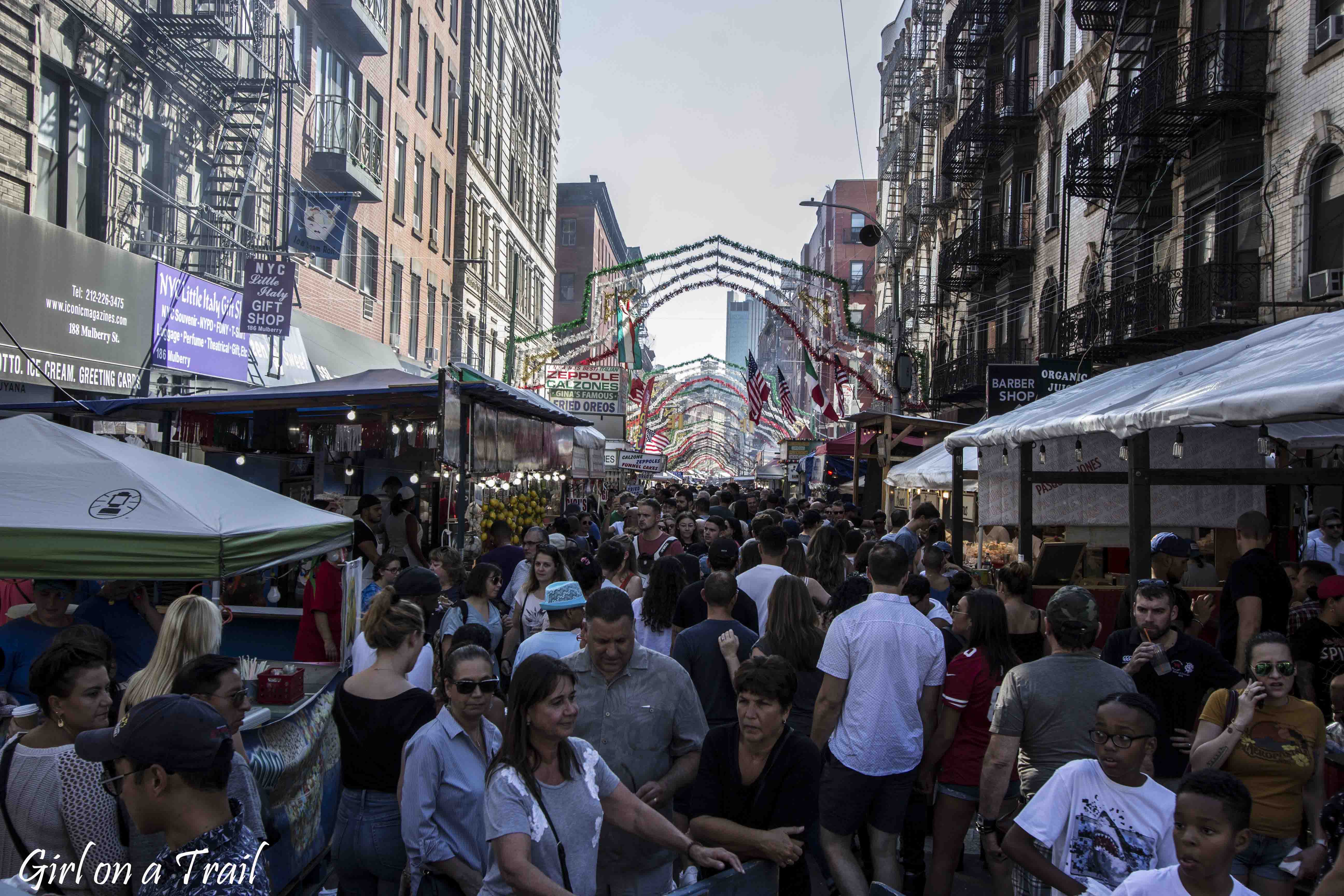 Fiesta exceeded my wildest expectations, to be honest, I had the opportunity to see the last such a big party in Moscow during Labor Day's celebration 😀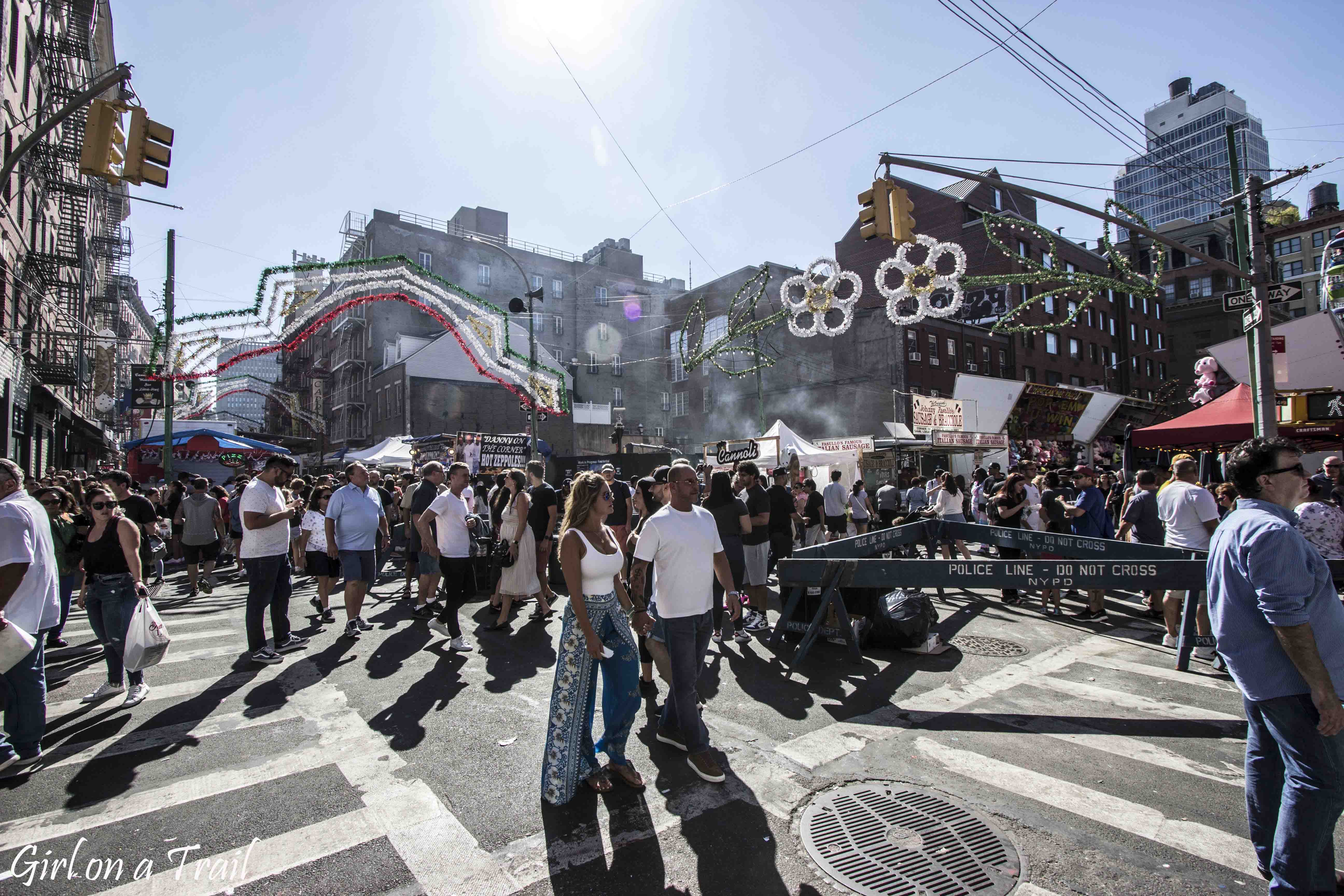 The number of diverse dishes at the stalls literally knocked me down. San Gennaro Day is a great opportunity to try delicious traditional Italian delicacies. The iconic position in addition to pizza and pasta is Sicilian dessert – cannoli which consists of crispy waffle with ricotta cheese filling.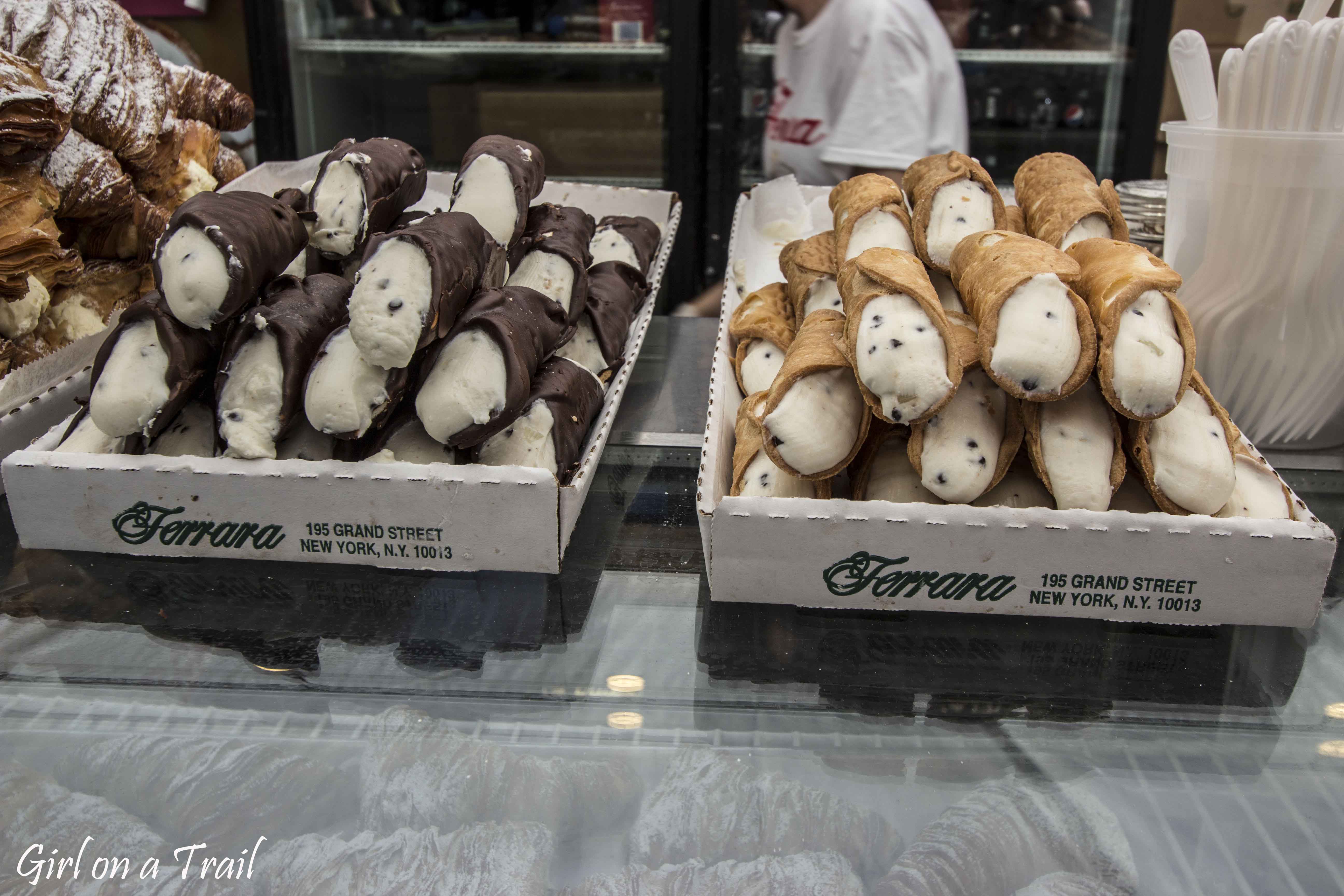 It is also worth trying zeppoles, i.e. Italian donuts which can be filled with pudding, jelly or cannoli cream.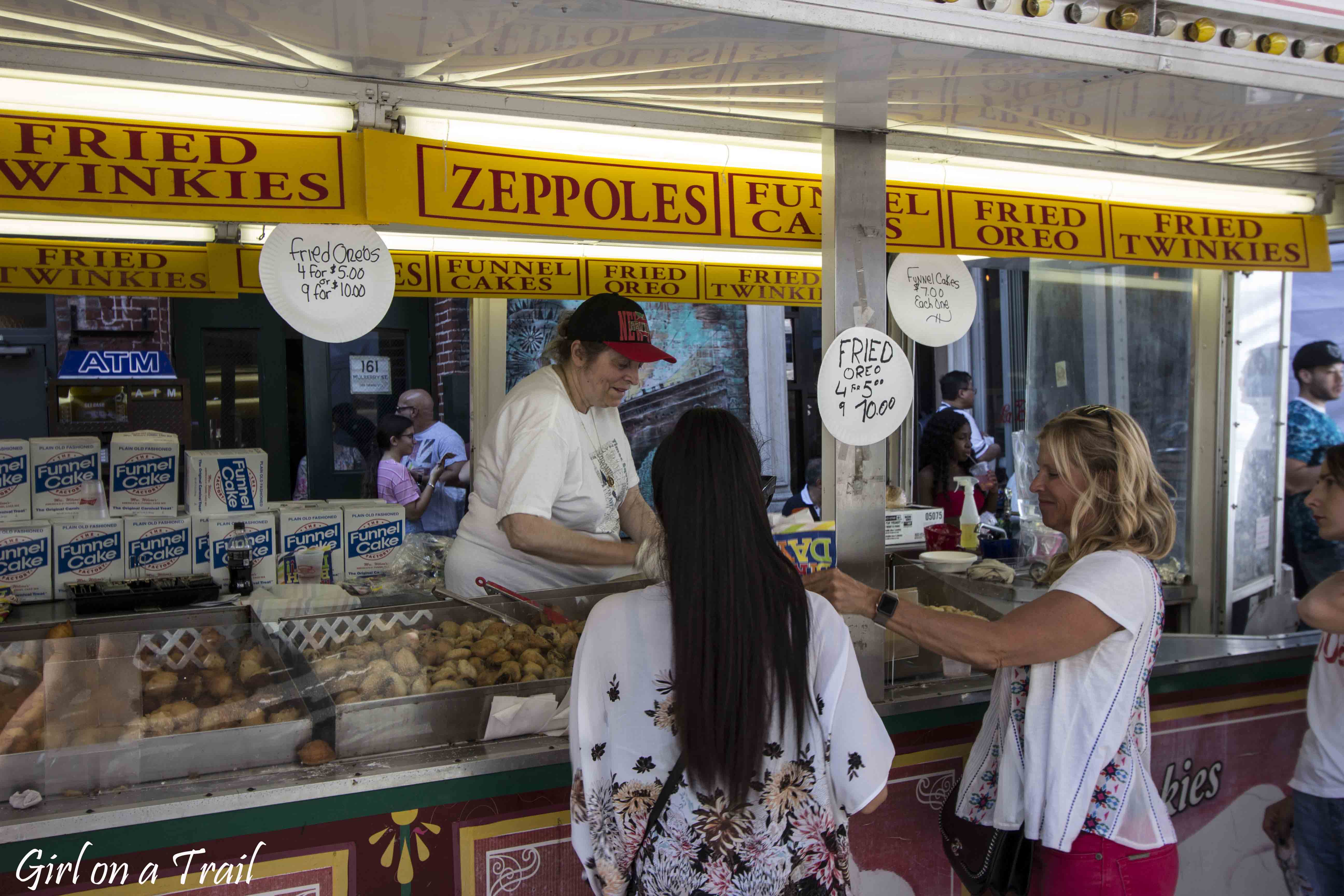 There's also no shortage of stands with traditional Italian meat products. As you can see in the picture below, that's a pretty profitable business 😉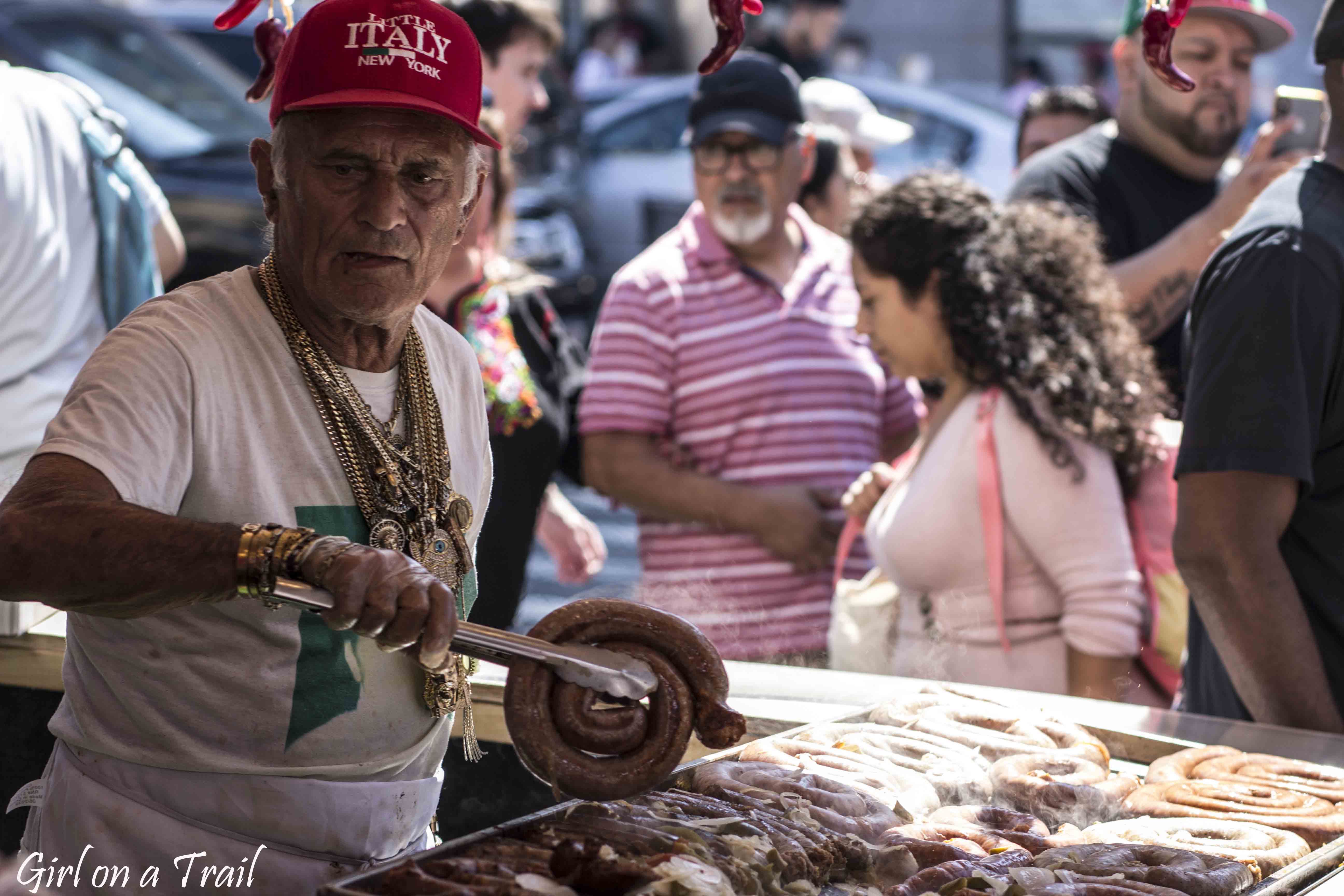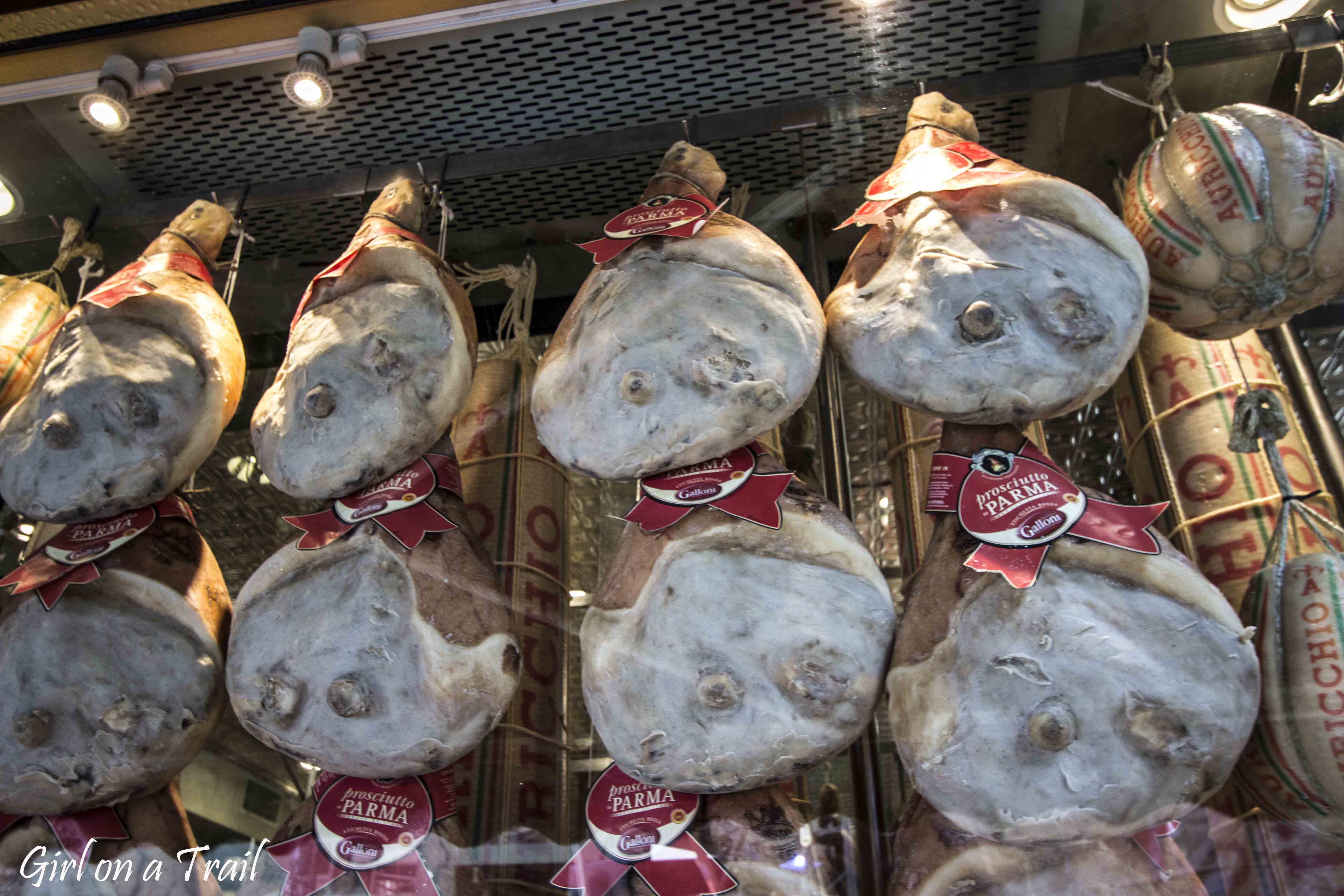 Generally, San Gennaro feast is a perfect opportunity to meet friends, the streets then are crowded and forget to find any free seat at the table.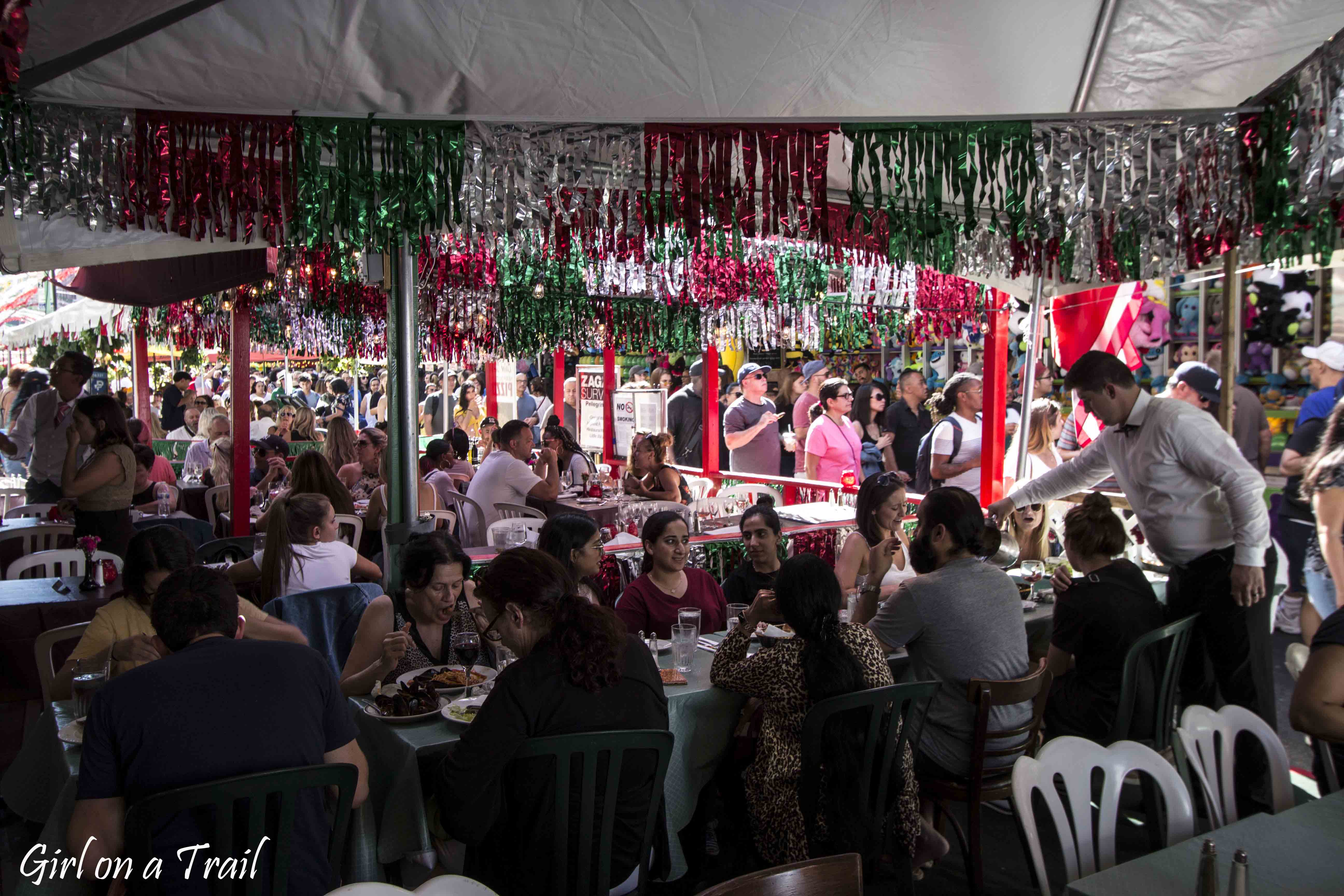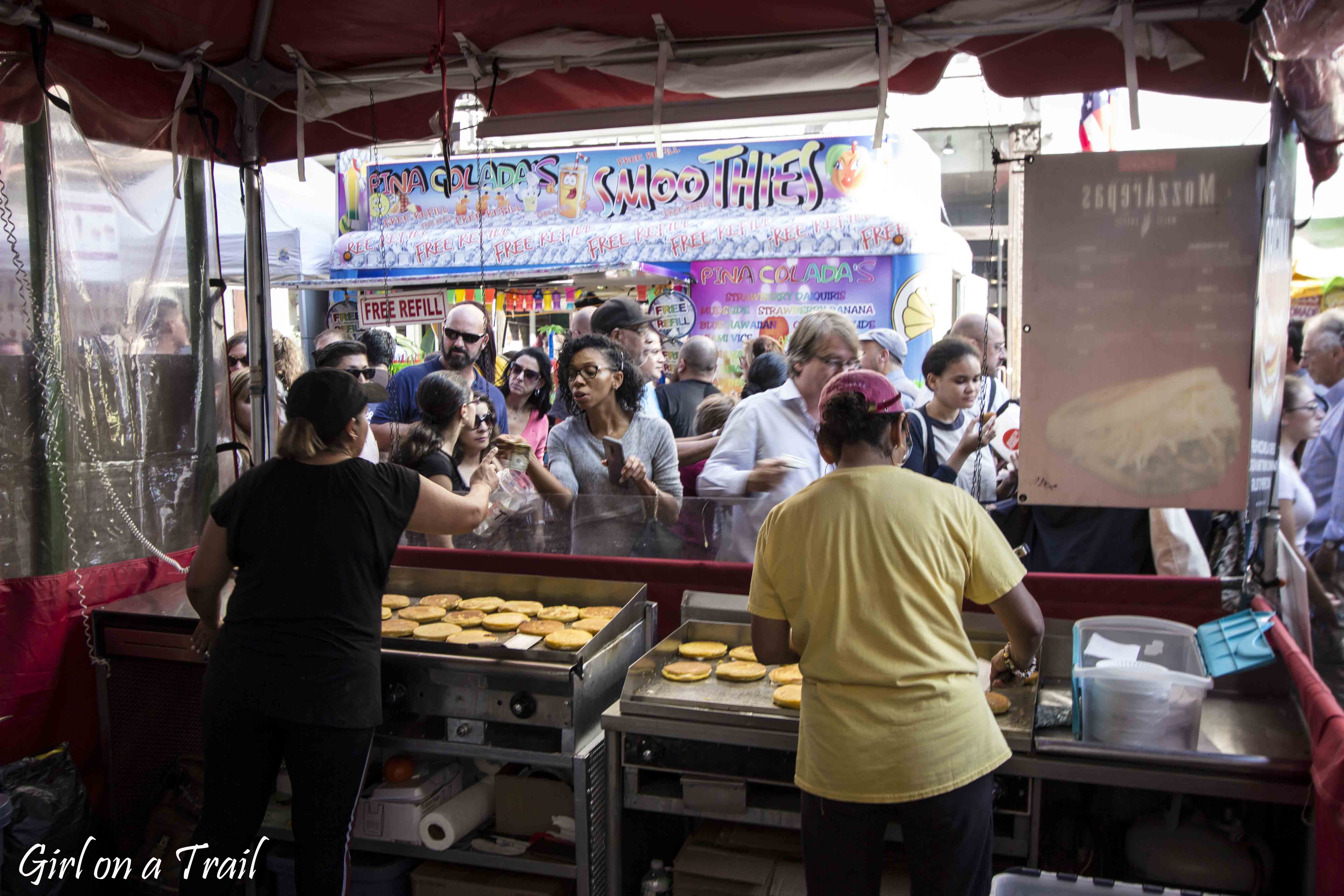 Obviously, you can't forget that San Gennaro Feast is a religious festival. At the entrance to the feast you can see St. Gennaro figurine, decorated with the donations from worshippers.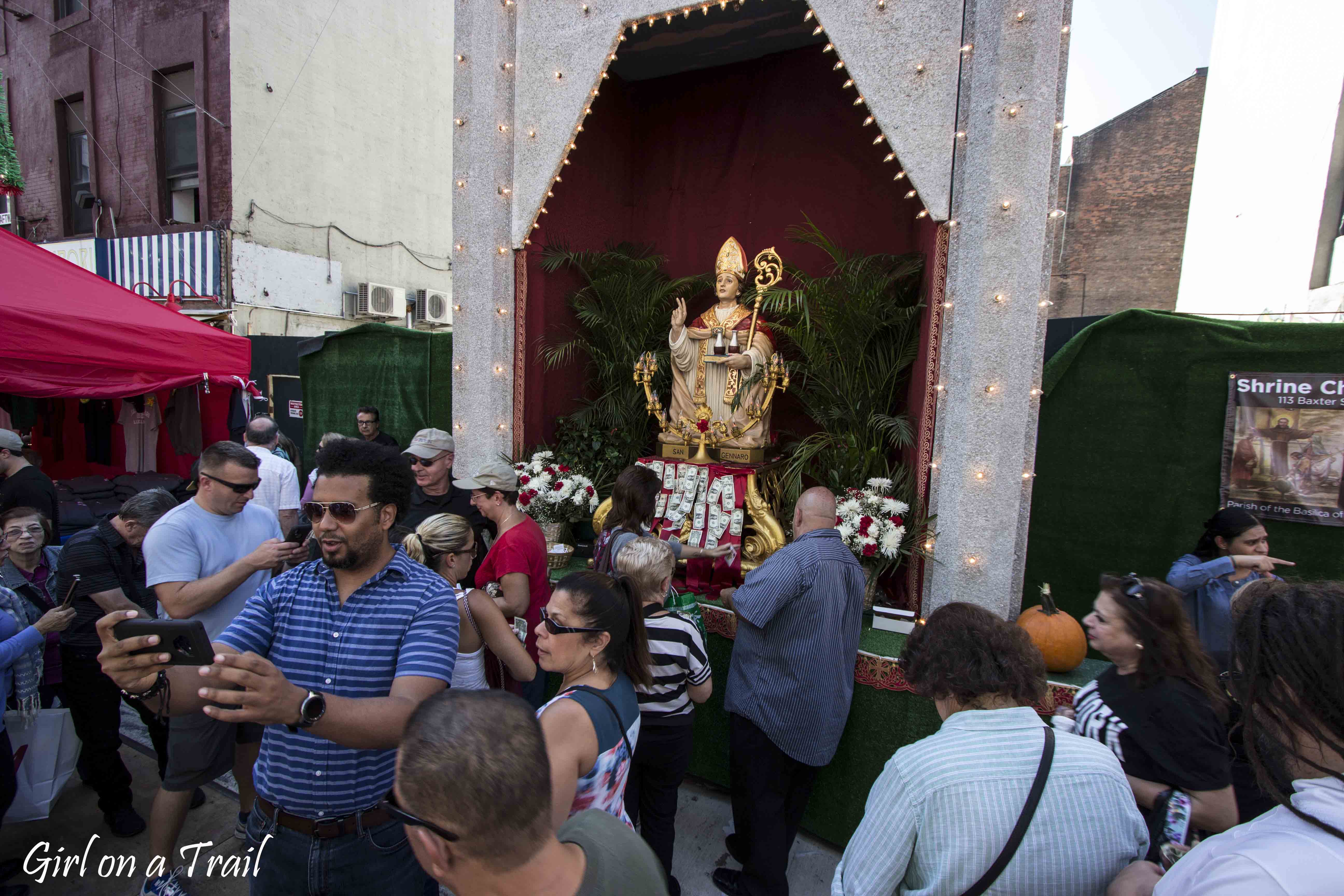 All of this and the typical temperament of the inhabitants of Little Italy, makes you feel really like in Italy here.