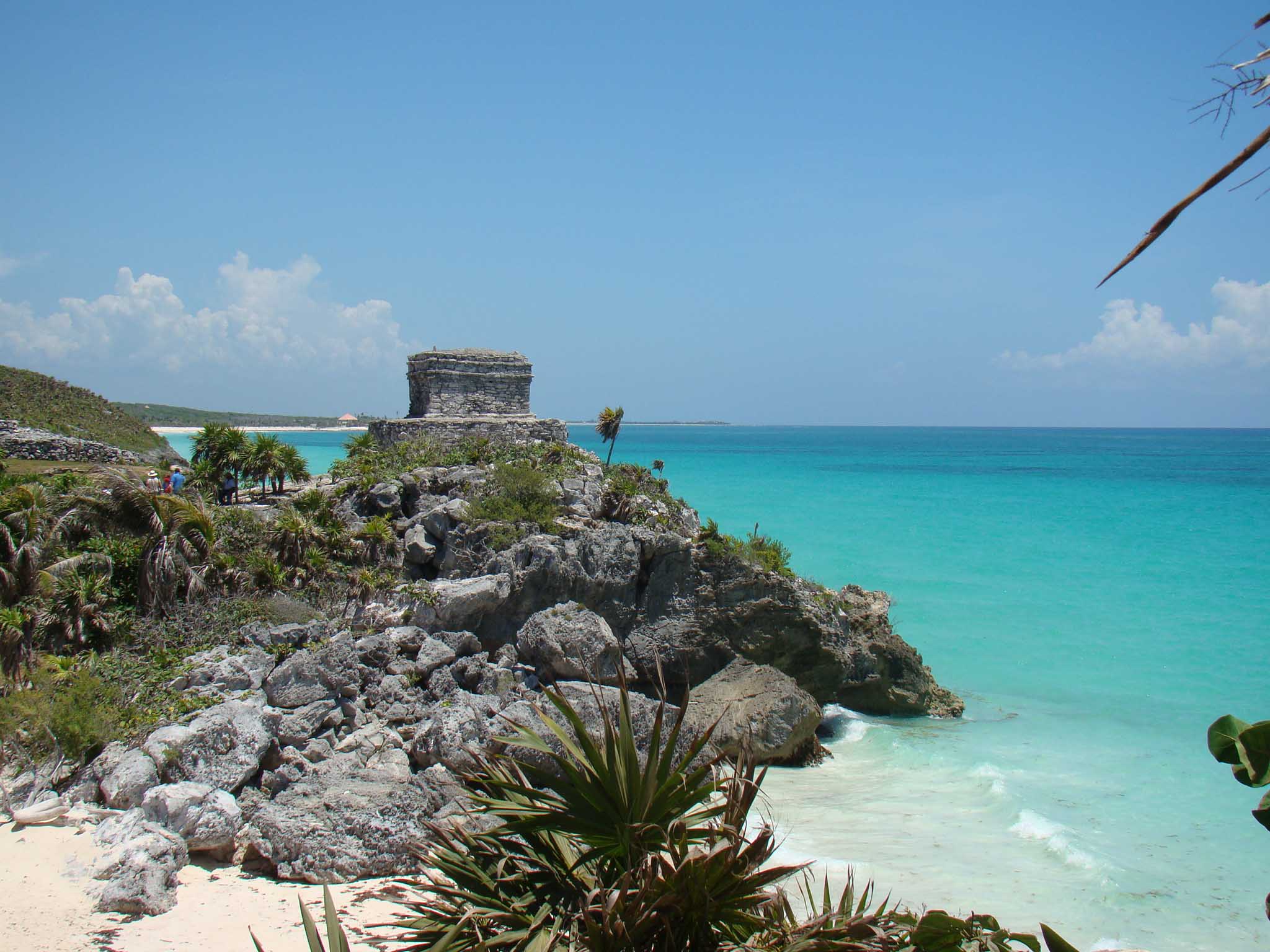 Amazing Tulum, located on the east coast Yucatan Peninsula, is famous for ruins of former Mayan stronghold. Tulum was the last place inhabited by Mayas. The peak of this empire is dated between 13th and 15th century. In 16th century the appearance of Spanish conquistadors brought about Mayas' descendants death from rare diseases.
Reportedly, we "owe" them also the name Yucatan. Even nowadays, in the time of progressive globalization, clashes of civilizations are often based on culture and language misunderstandings. It's no wonder that Spanish conquistadors didn't have an idea of Mayas' culture, let alone their language. Word "Yucatan" sounds exotic but in fact it means: "I don't understand what you are talking to me". It was the natives' response for conquistadors' question about the name of this place.
Tulum is called also the Place of the Dawn because it's located in the direction of the rising sun. In former times it was a very important trade center of commodities like obsidians, textiles or salt.
The city was protected against invasion and pirates, by numerous fortifications and 12 meter high cliff.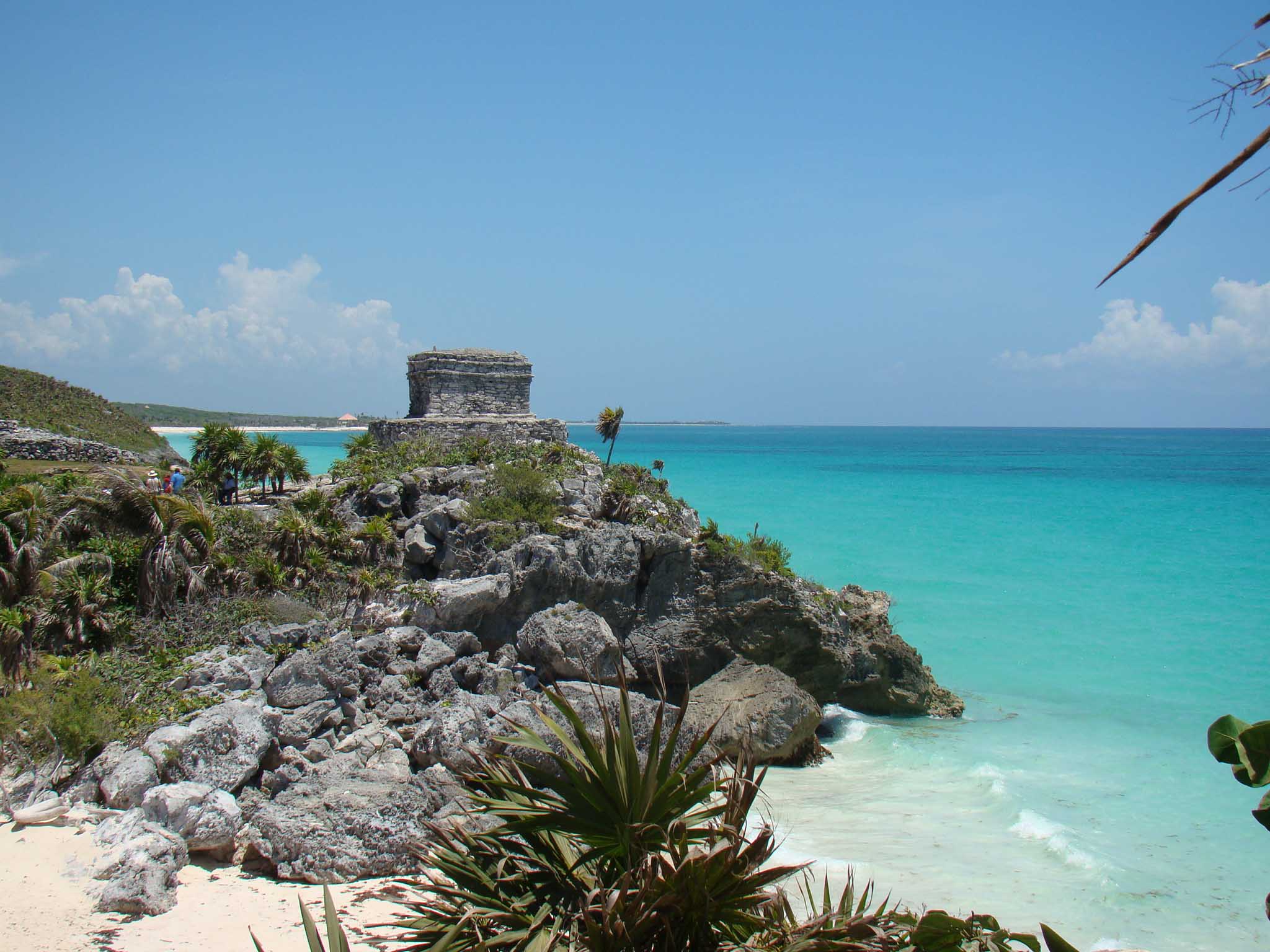 The most beautiful and the highest landmark is castle – El Castillo which probably served as a lighthouse.
On this archeological site you can visit The Temple of the Frescoes called Templo de Las Pinturas which was decorated by colorful murals, masks and reliefs. Nearby you can find The Temple of the Descending God (Templo del Dios Descendente) named after the relief of winged creature descending from heaven which decorates its entrance. This popular Mayas' figure could symbolize the god of the bees – Ab Muxen Caba.
Bees were very important element of Mayas' culture. Bee breeding techniques were well known there and handed down from generation to generation. Honey harvests were connected with numerous religious ceremonies. Honey wasn't only a natural antibiotic but also one of the ingredients of so called "balche" – wine produced from special bark, water and fermented honey. This alcohol could have been drunk during ceremonies for rain, which were very important on this arid area. What's more interesting, numerous artifacts indicate that those tribes were familiar with the strange methods of "alcohol absorption" like enema.
Tulum is not only the place connected with amazing and surprising history. Here you can rest on the beautiful beach adjoining to the ruins.
The color of the sea can be described with one word – amazing. Turquoise water, white sand beach, interesting history and numerous iguanas walking on the rocks – do we need more?