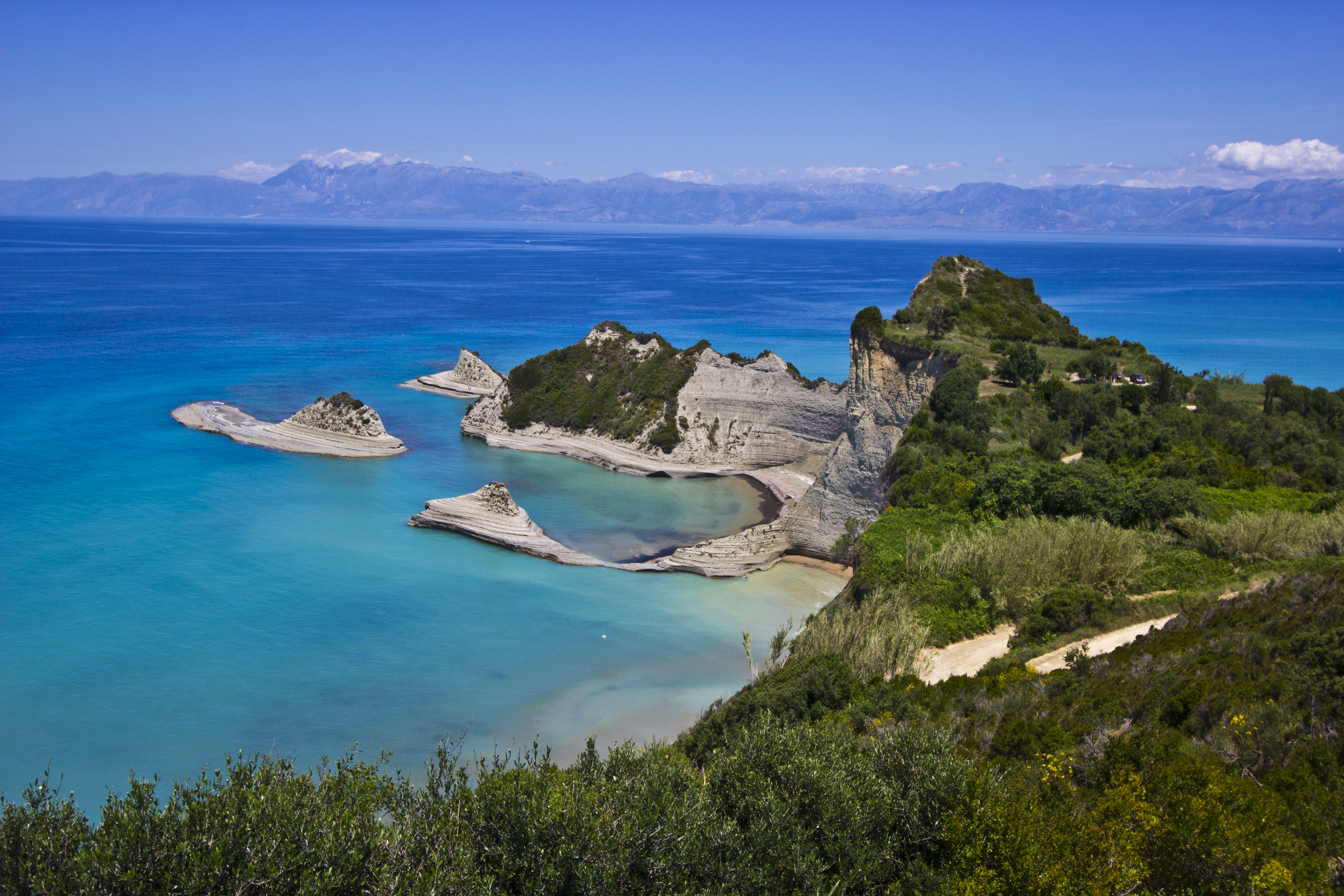 1. Porto Timoni
Porto Timoni is one of the most beautiful beaches in Corfu. Turquoise, clear water and white sand invite to visit this place. But nobody wants to go there… What's the reason? The trip to this place is far from being pleasant.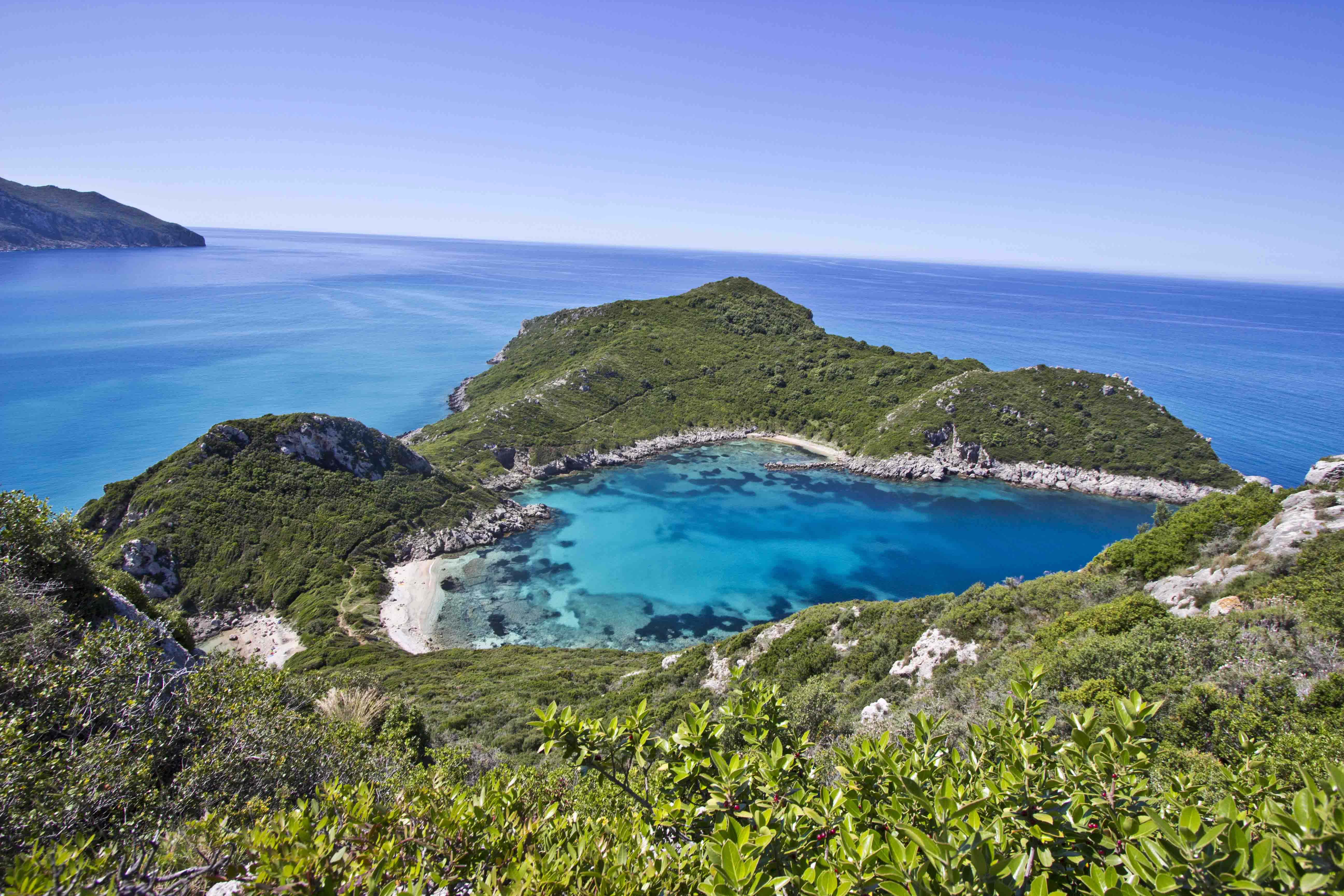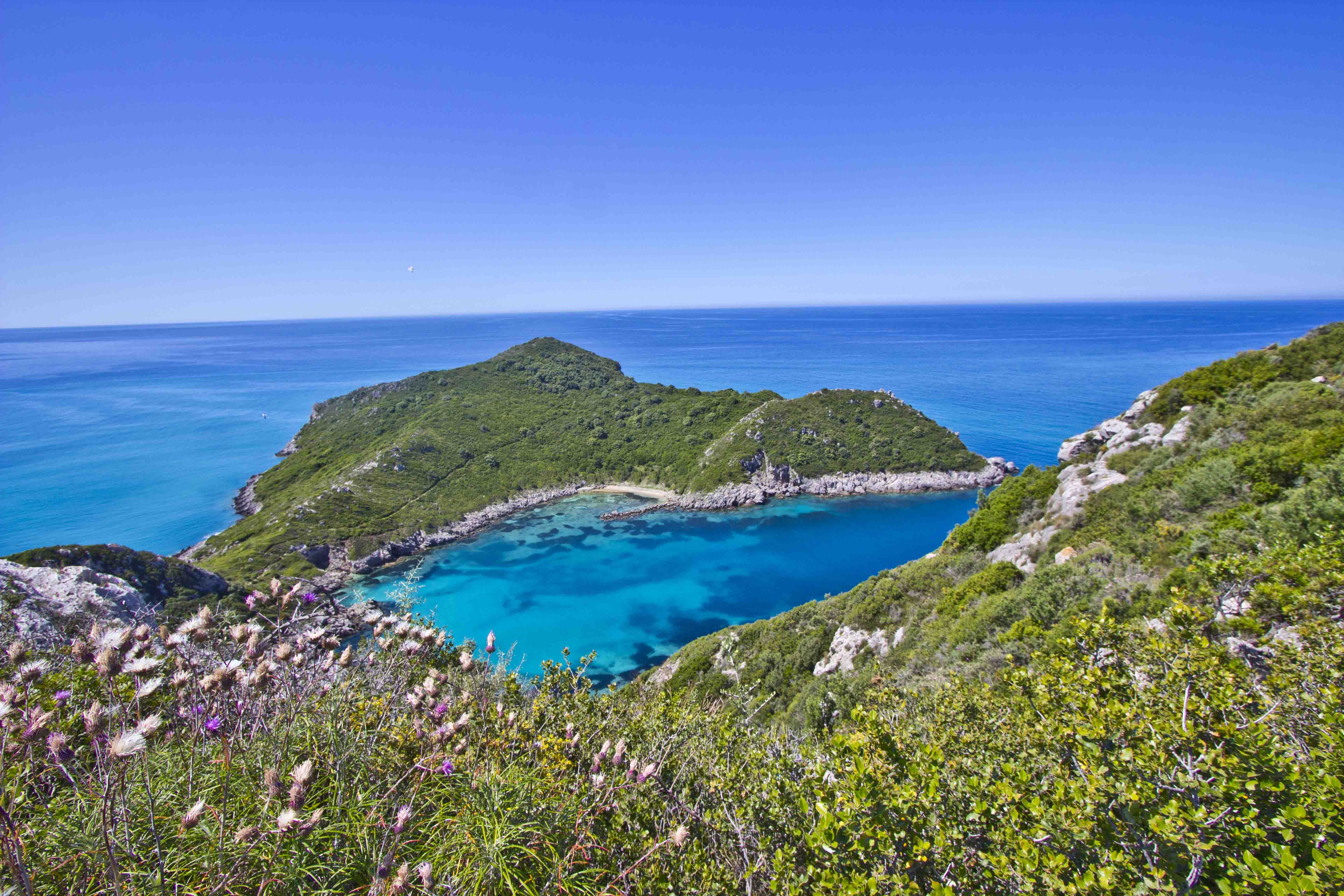 To get there, you need to look out for signs Porto Timoni Beach, at the end of the town – Afionas.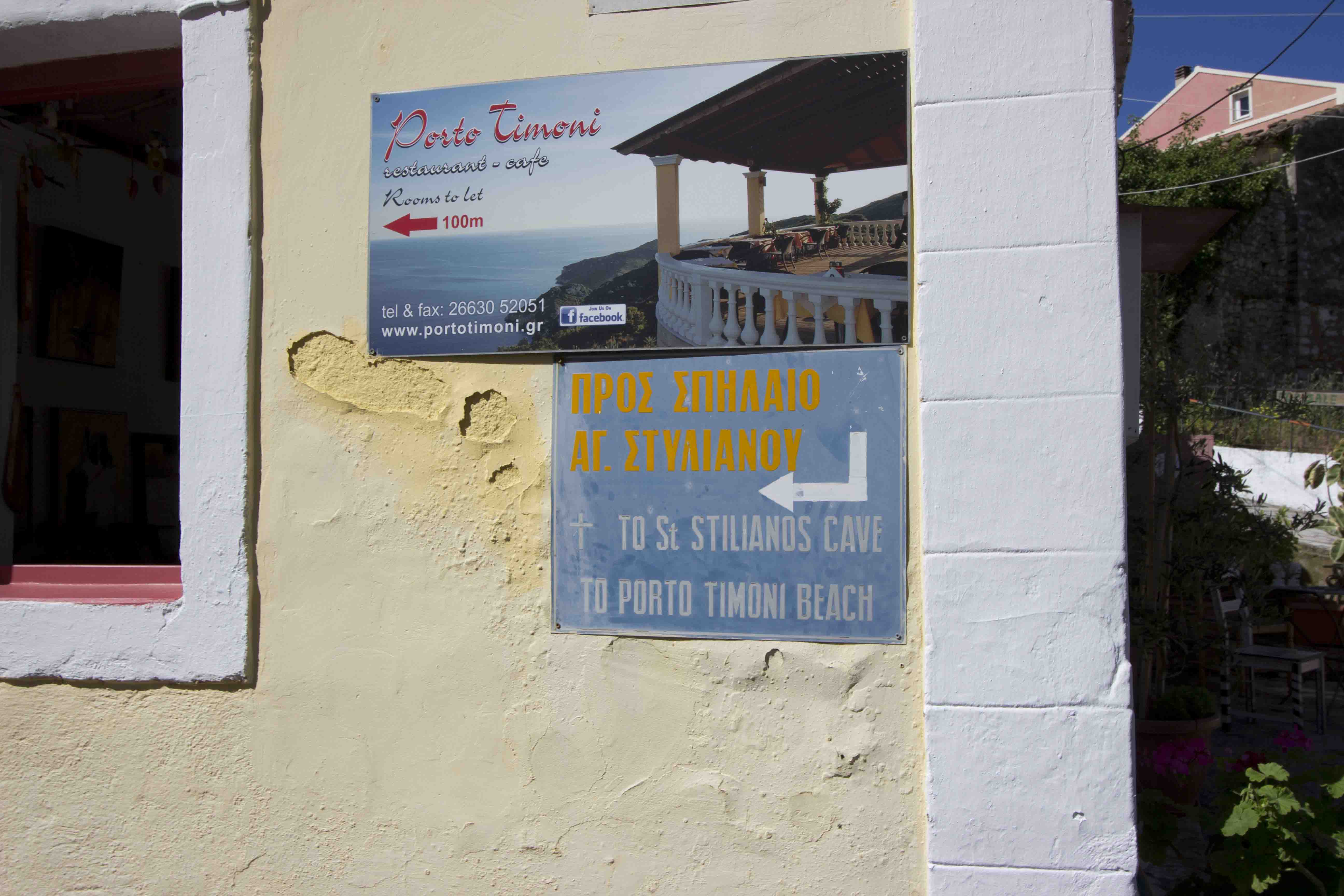 After around 100 m, turn left. The path to the view point takes 20 minutes. Unfortunately, it's partially very steep, narrow and scrubby.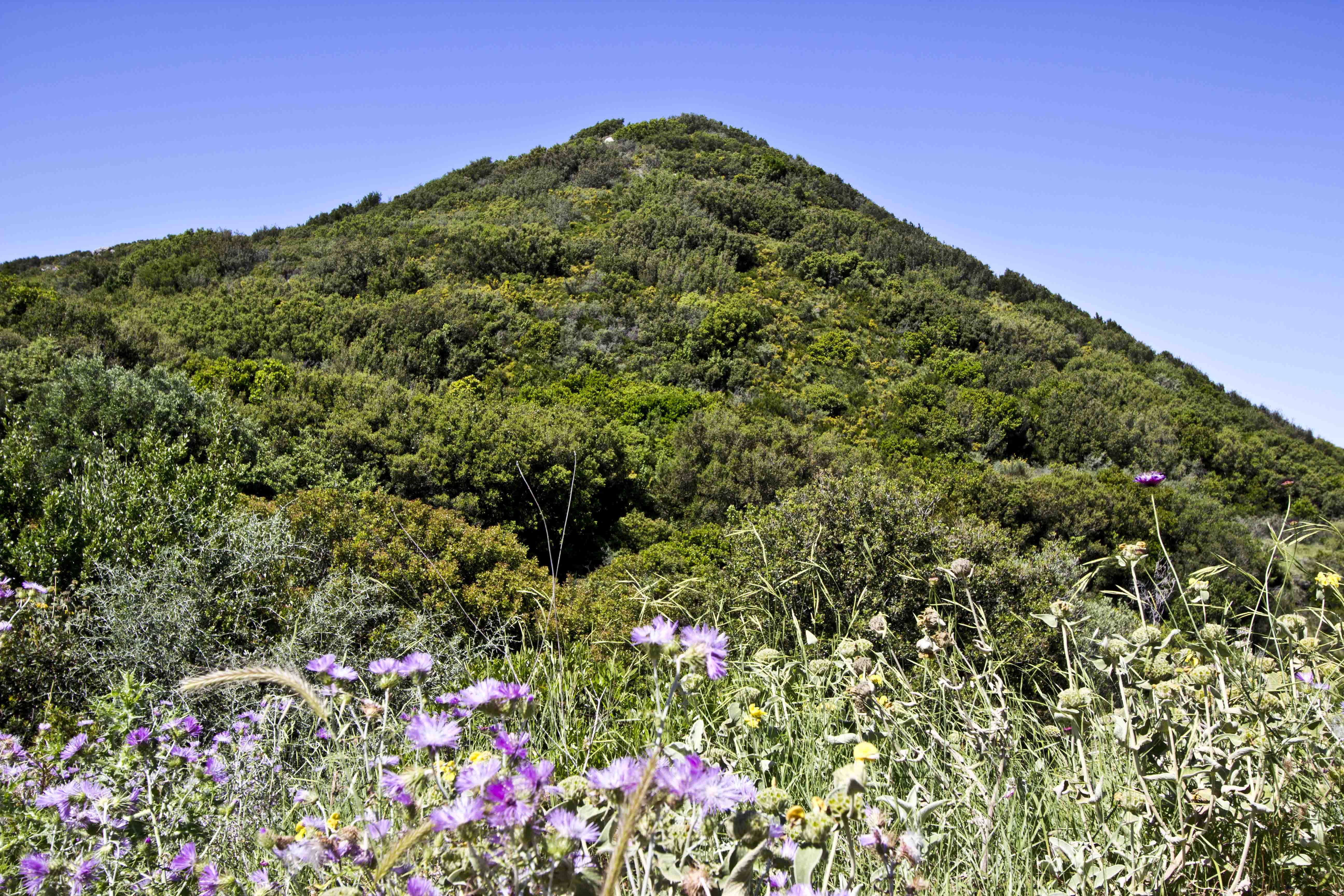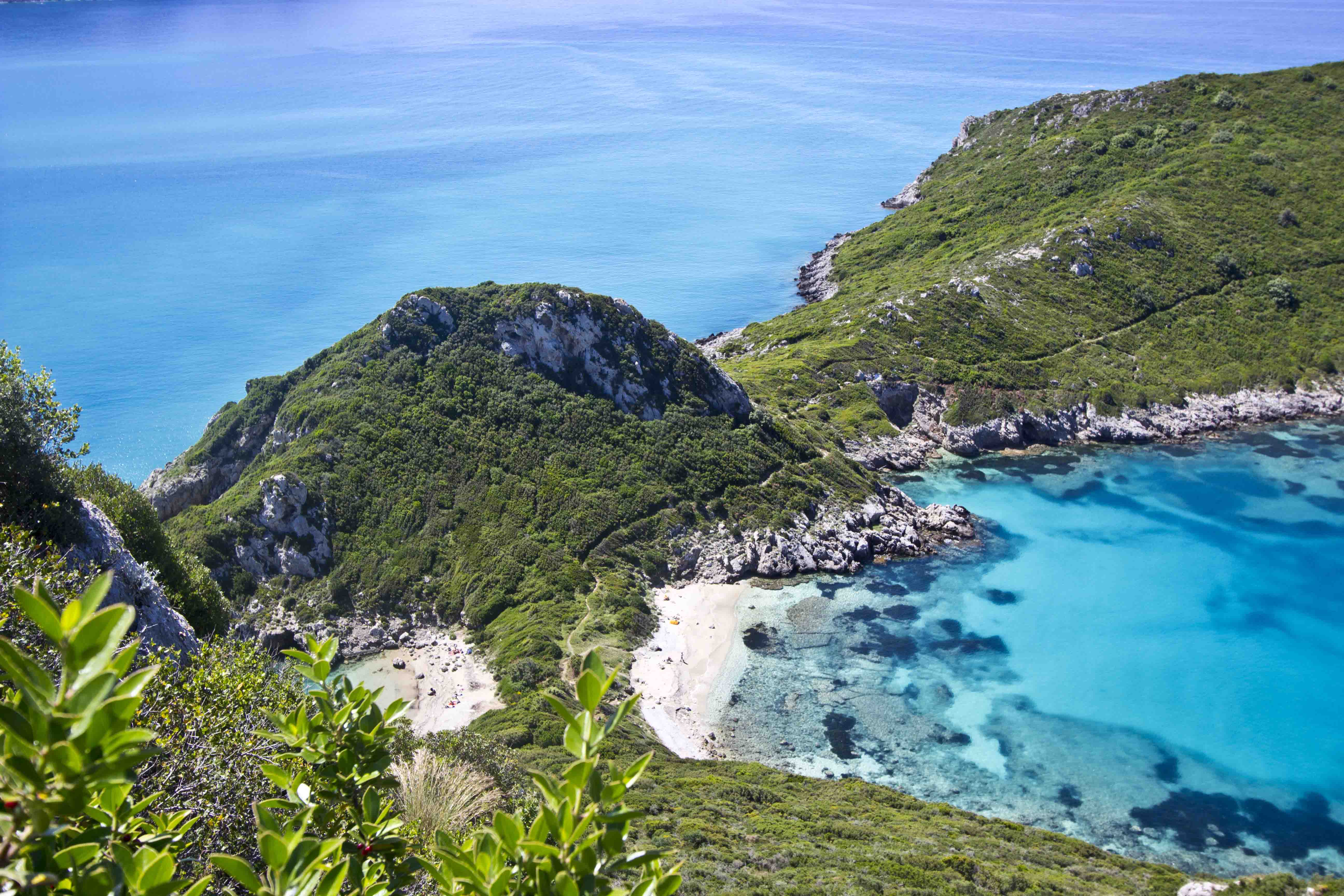 It's better not to go there without proper shoes and long trousers. Theoretically there's another path which leads to Porto Timoni Beach, but in practice thick, prickly scrubs, make it impossible to find, let alone walking. I had enough after getting to the view point so remember to cover your legs!!!
2. Agios Georgios
During returning form Porto Timoni you can admire beautiful landscape of the nearby Agios Georgios beach.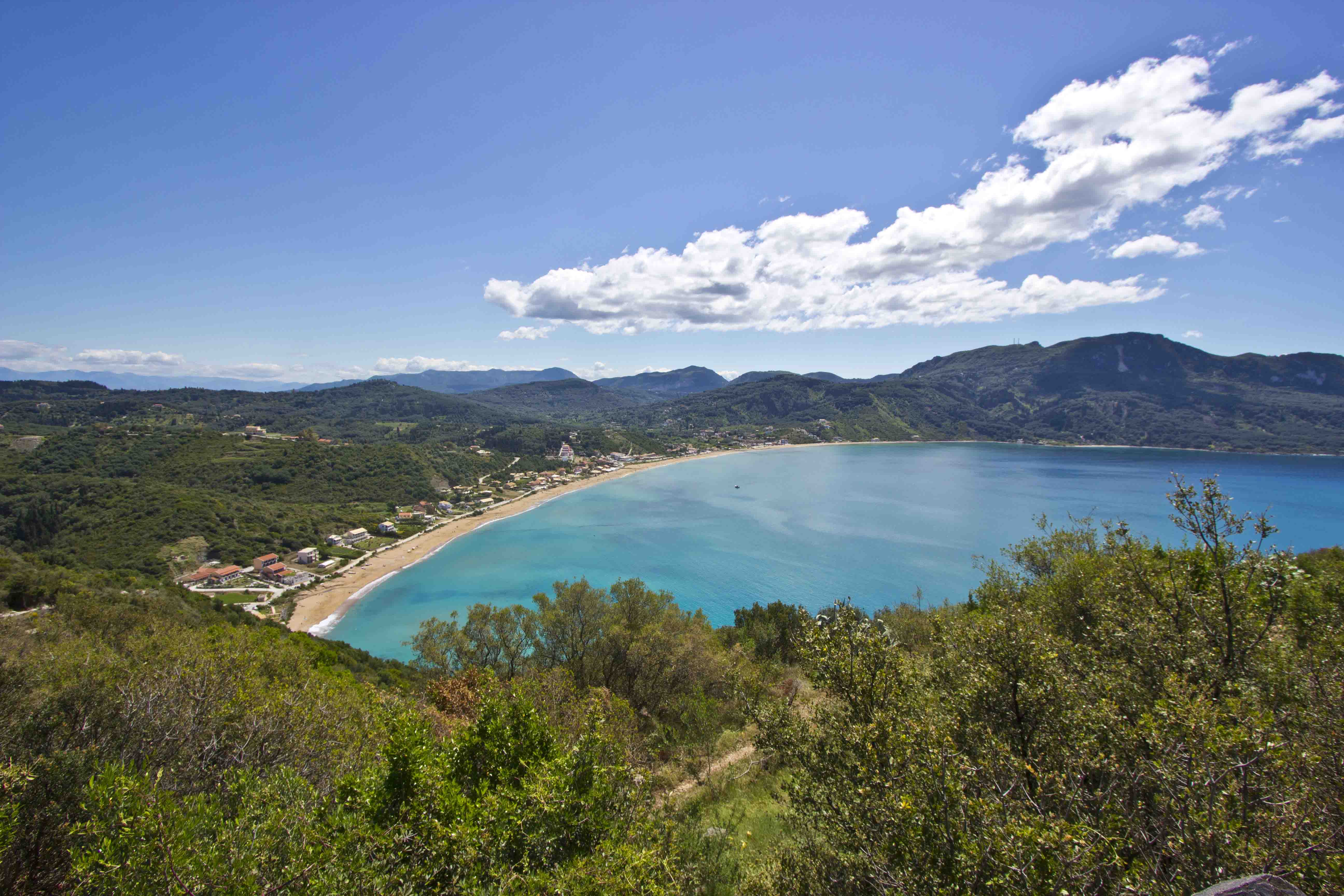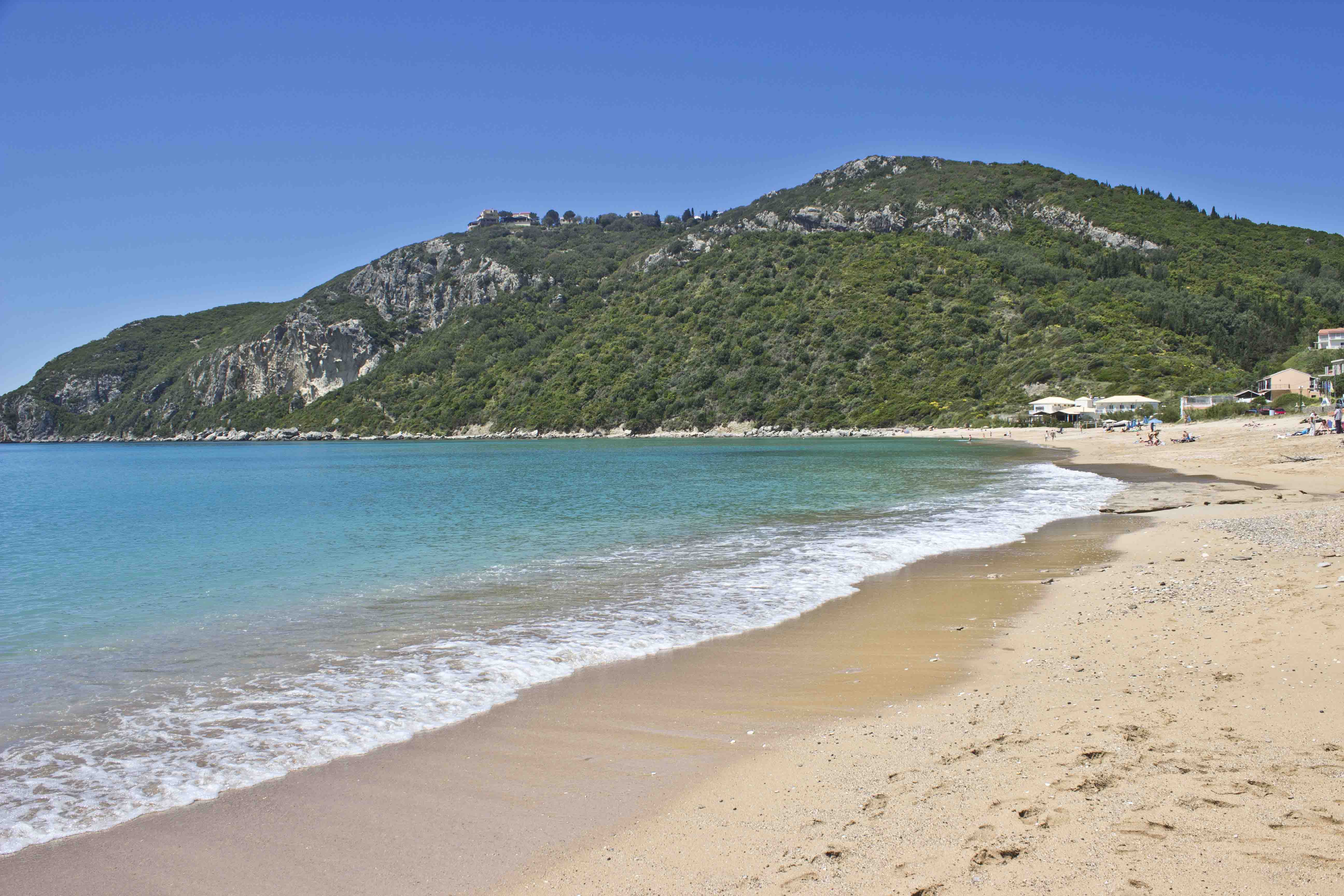 3.Paleokastritsa beach
An ideal place to have some rest is Paleokastrisa. There're several picturesque beaches. Unforgettable views you can see at the Palaiokasteitsa beach which adjoins to another lovely beach. From there you can go on a cruise along the Paleokastrisa coast and see numerous sea grottoes.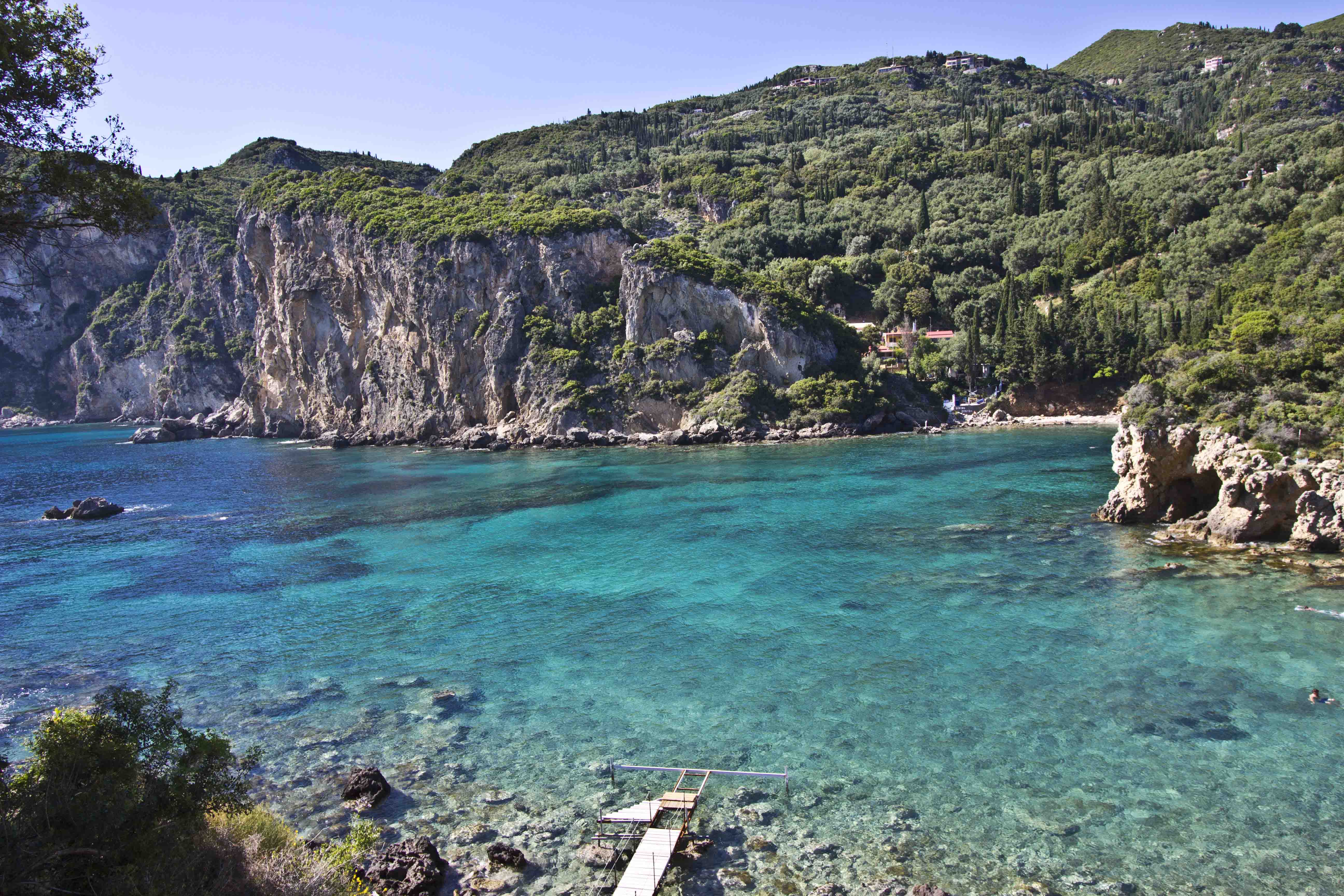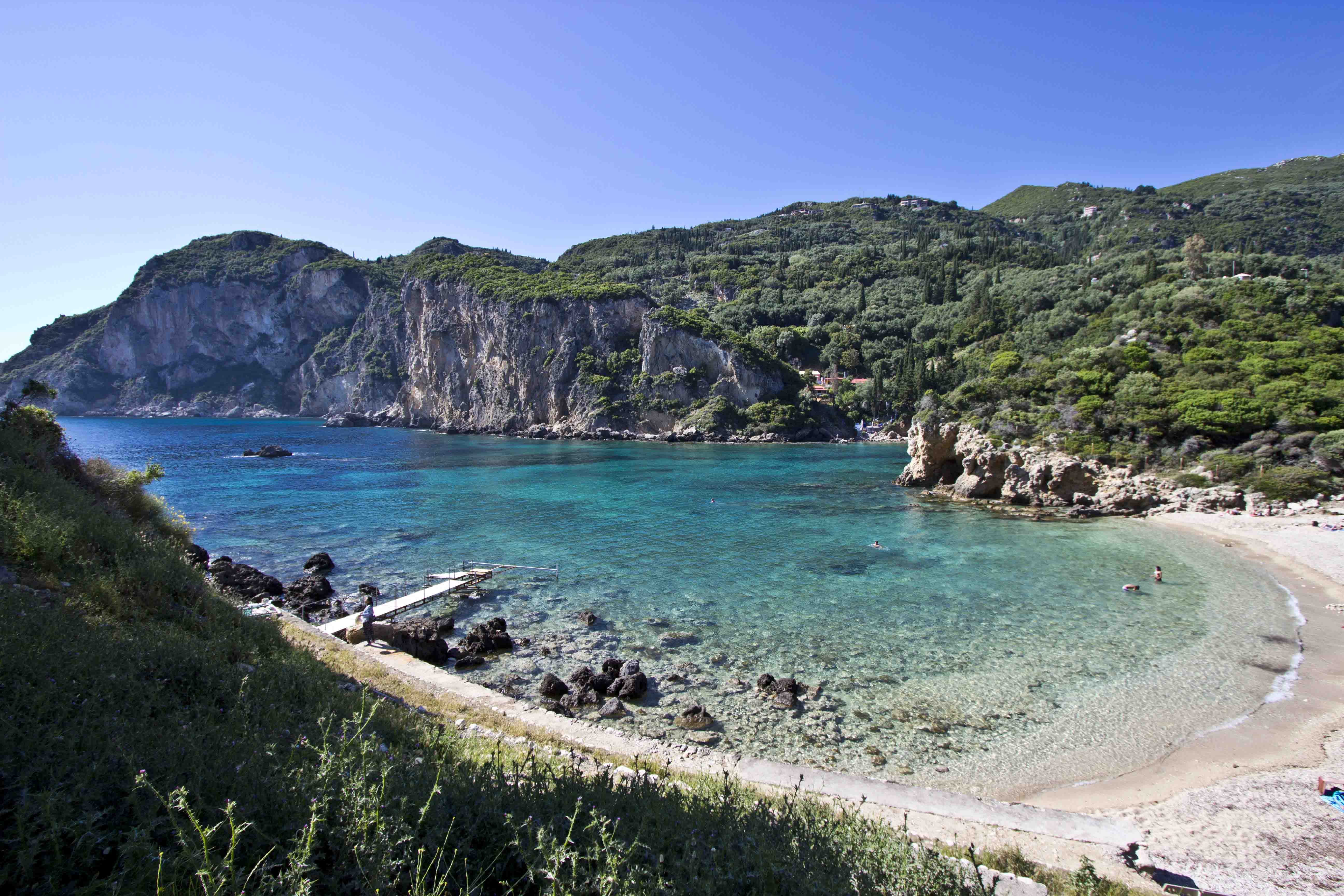 4. La Grotta Beach
A very interesting place is hidden beach – La Grotta, which you can admire from the bar of the same name. To get there, look out for wooden entrance on the Palaiokastritsas road which leads down the stairs to the beach.
5. Liapedes Beach
Around 4 km from La Grotta beach you can find surrounded by high cliffs, picturesque beach called Liapedes.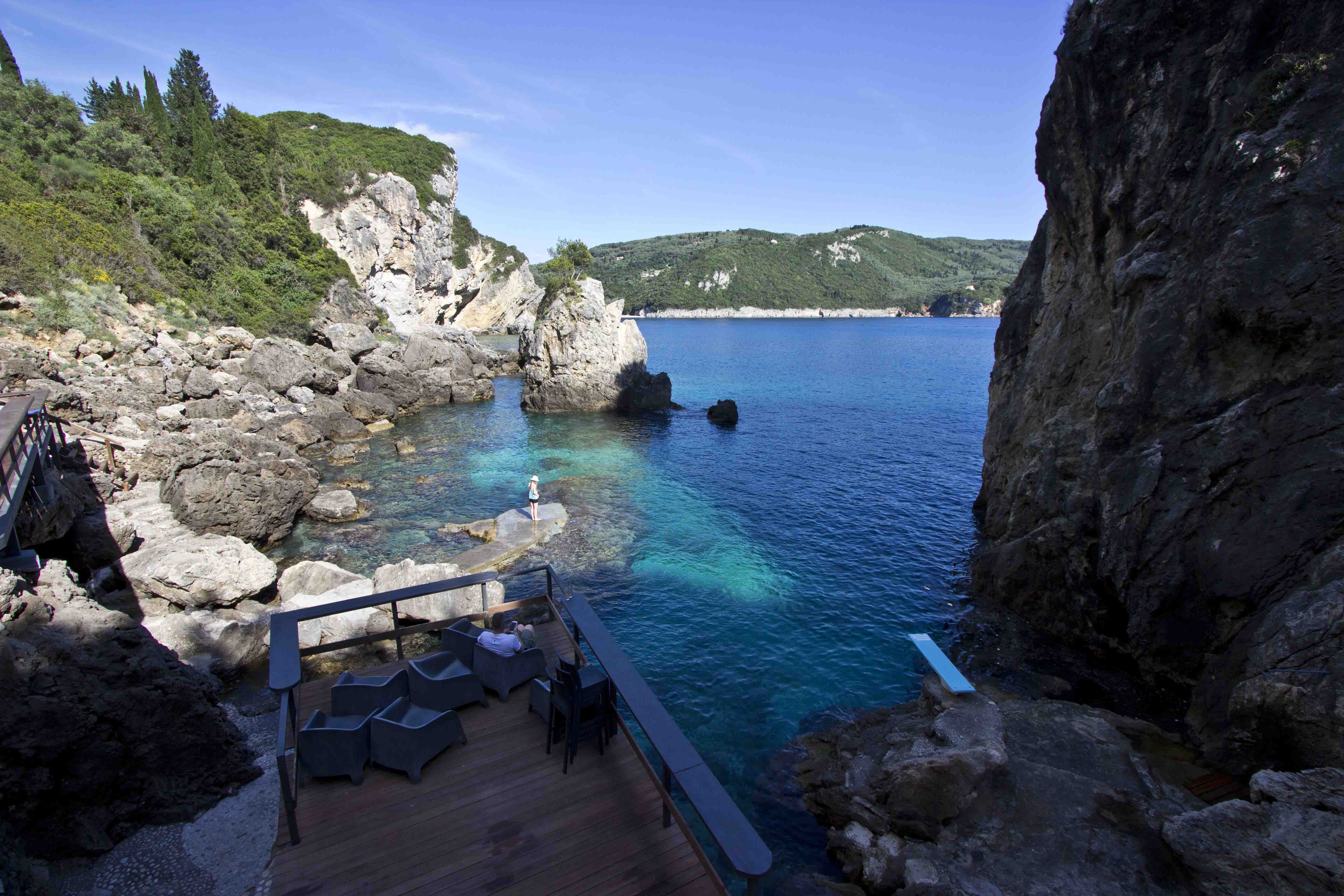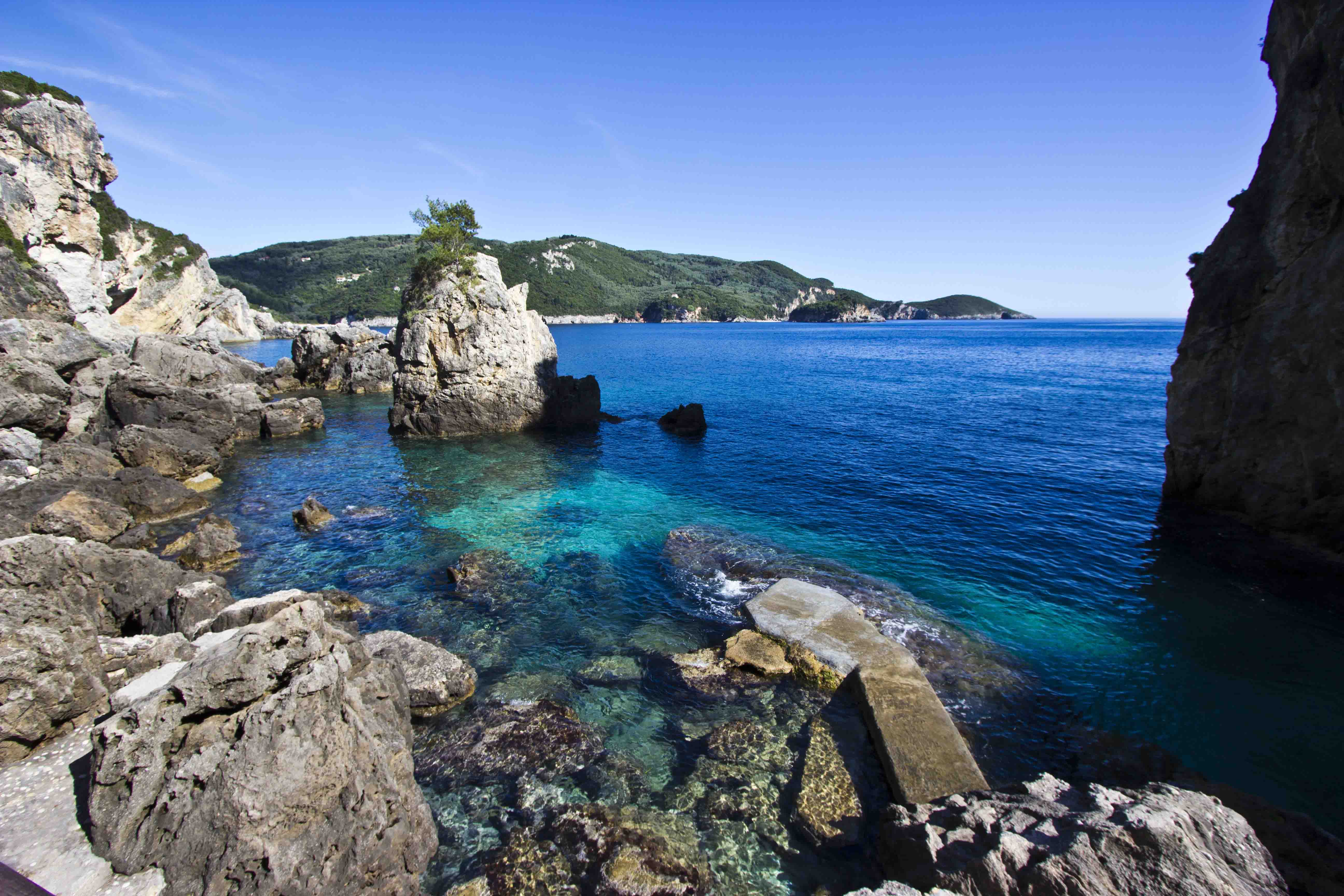 6. Ermones Beach
Another interesting beach is located around 20 km from Paleokastrisa. It's called Ermones beach and it's very popular in view of its black water.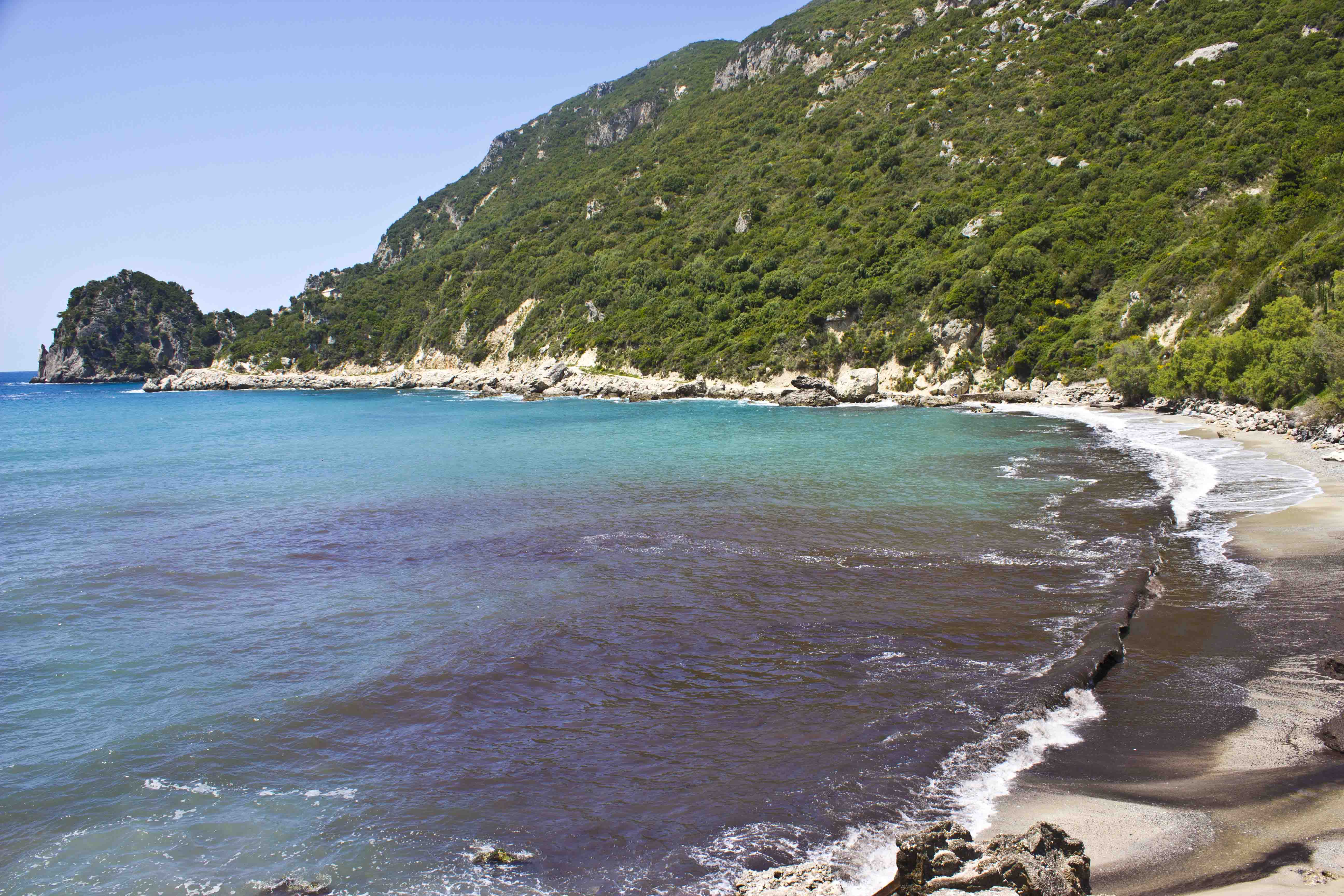 7. Glyfada Beach
Close to Ermones beach, there's another popular tourist spot – Glyfda beach. It's a long beach, surrounded by high, green cliffs. It's really nice place to swim but you must be careful with the strong currents.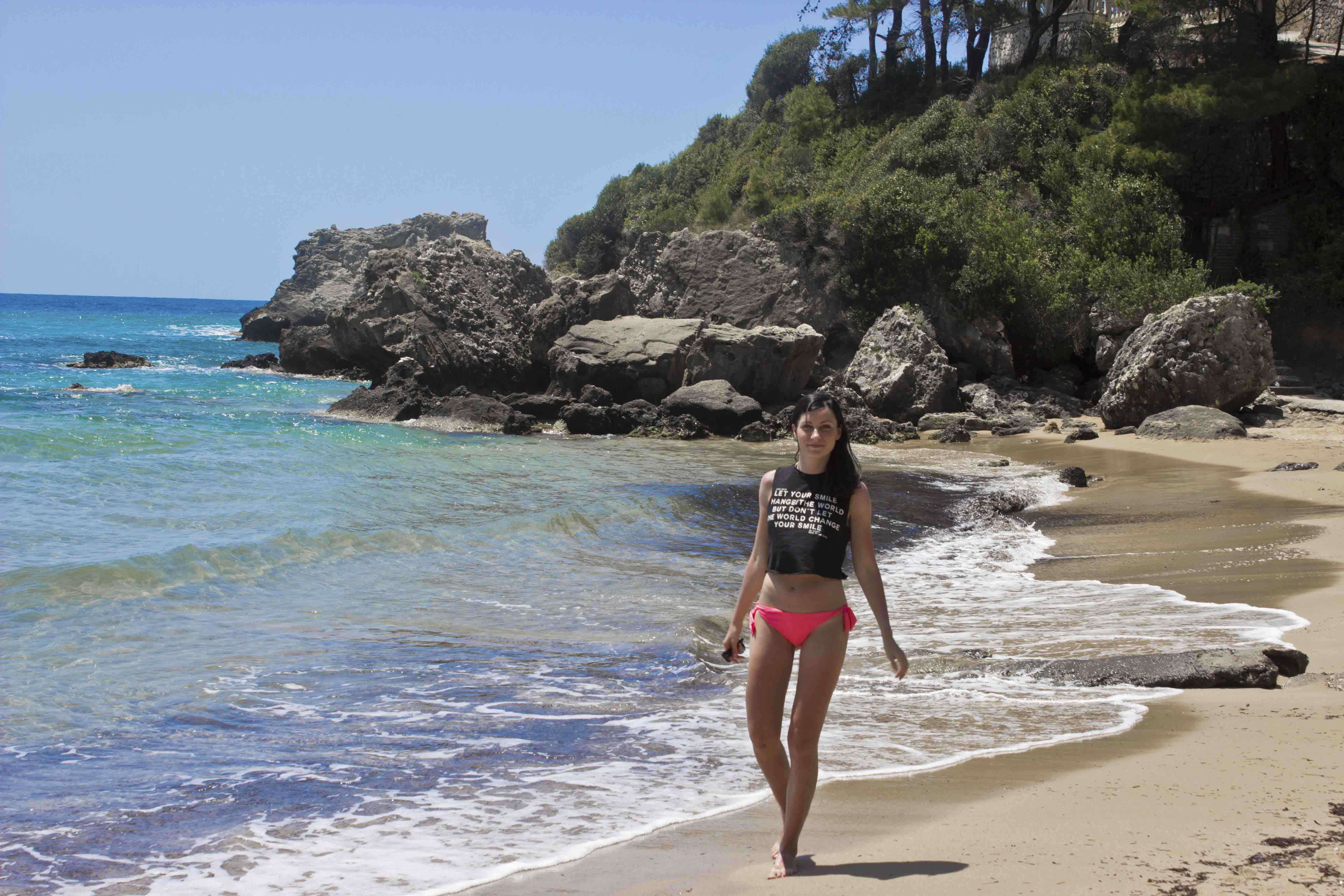 8. Kanał Miłości
Canal D'Amor, located in Sidari town is a place where you can swim in the turquoise, crystal clear water as well as see beautifully carved rocks.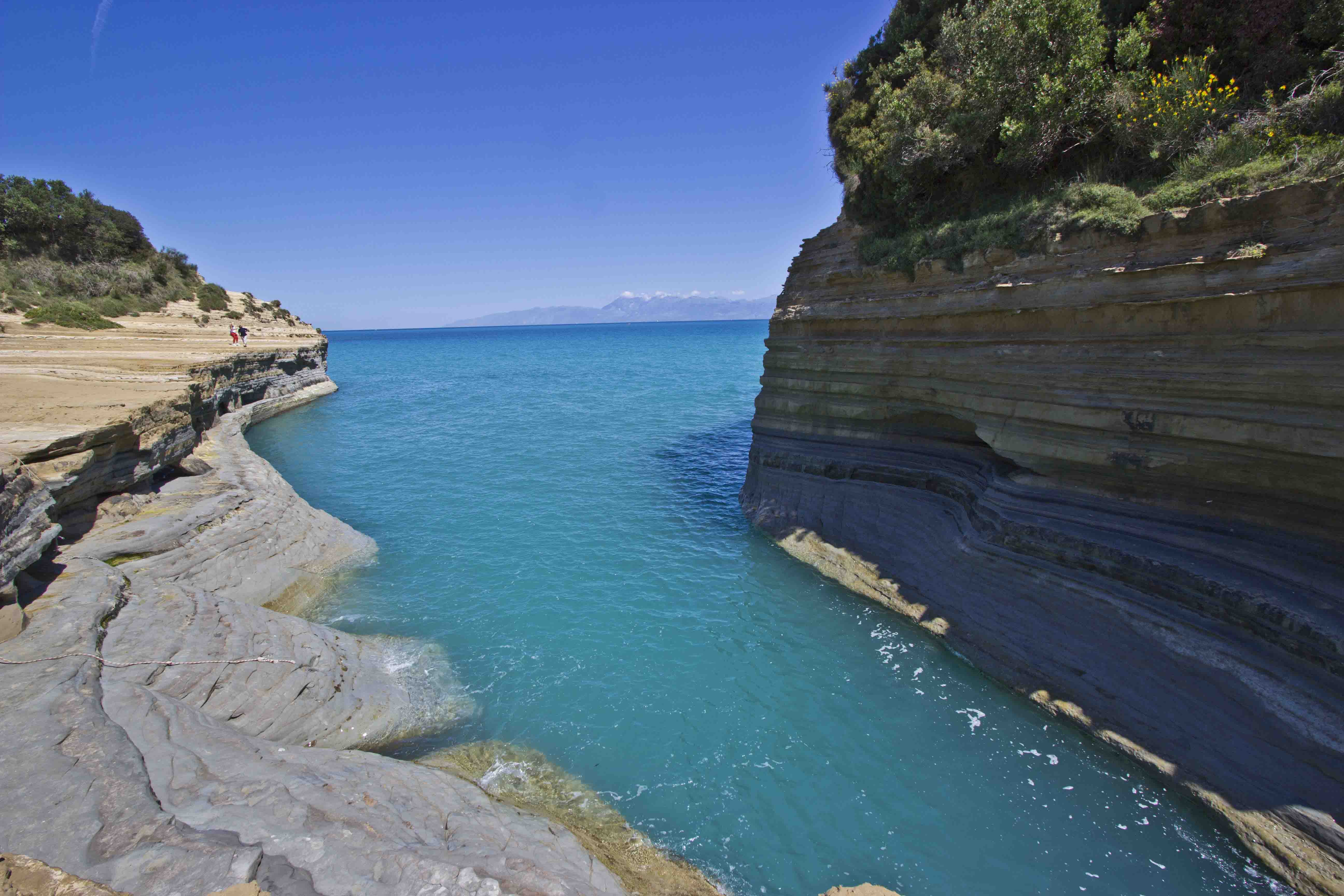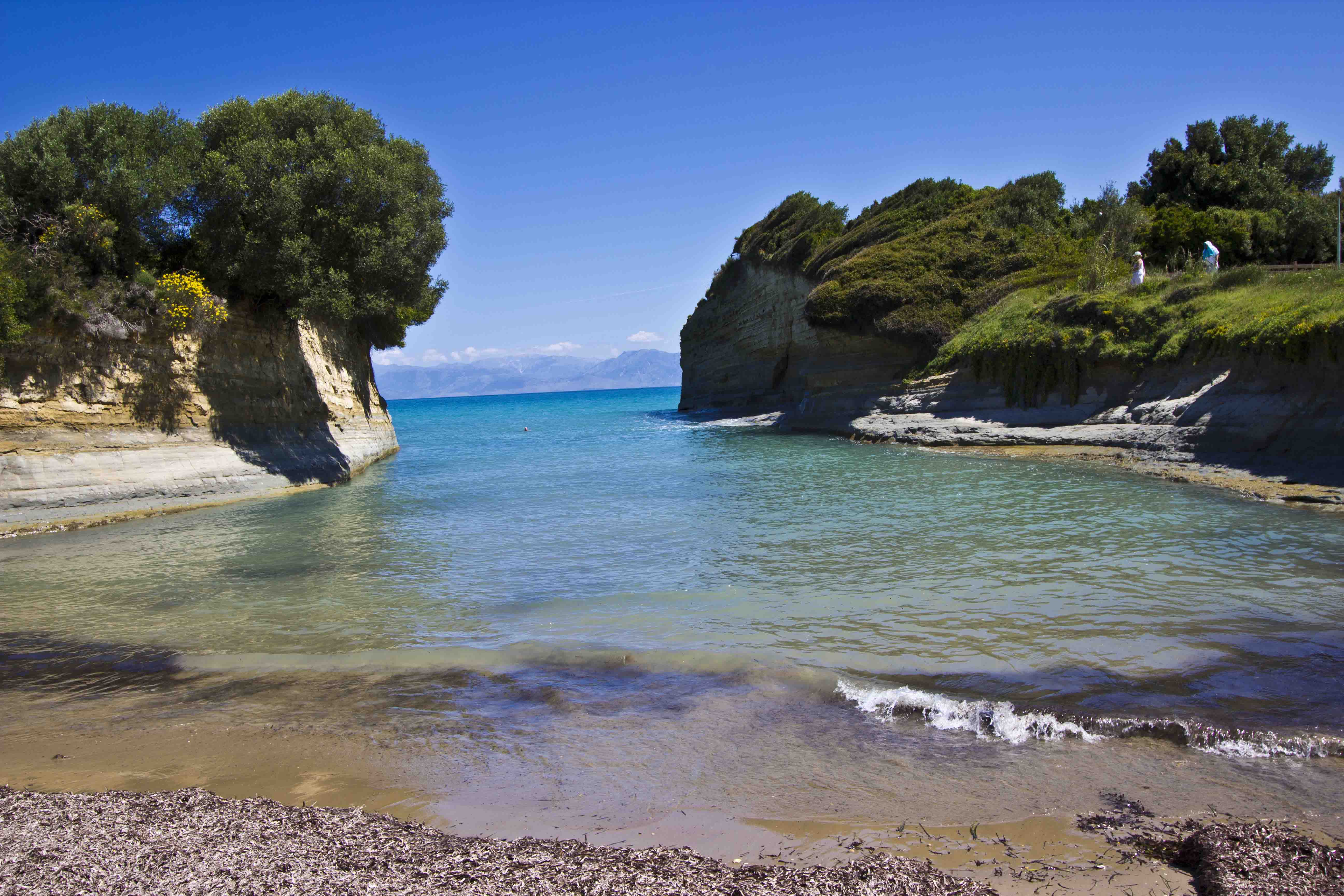 9. Cape Drastis
Close to the Sidari is another must – see place – Cape Drastis, where the view of the white cliffs, contrasting with blue waters of the Ionian Sea, is really breathtaking.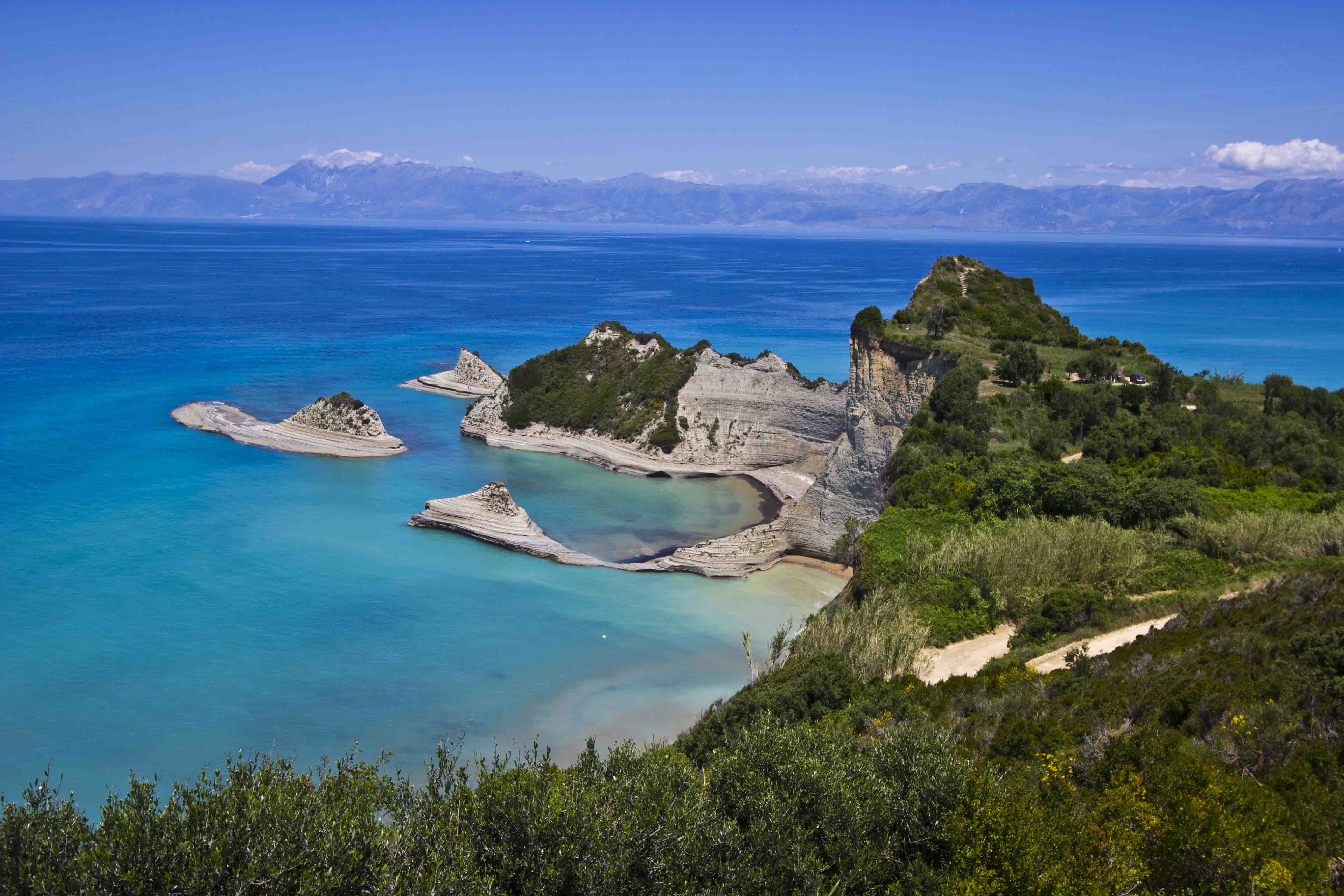 When you go down the road, you'll reach a tiny beach. The road to the left leads to the view point.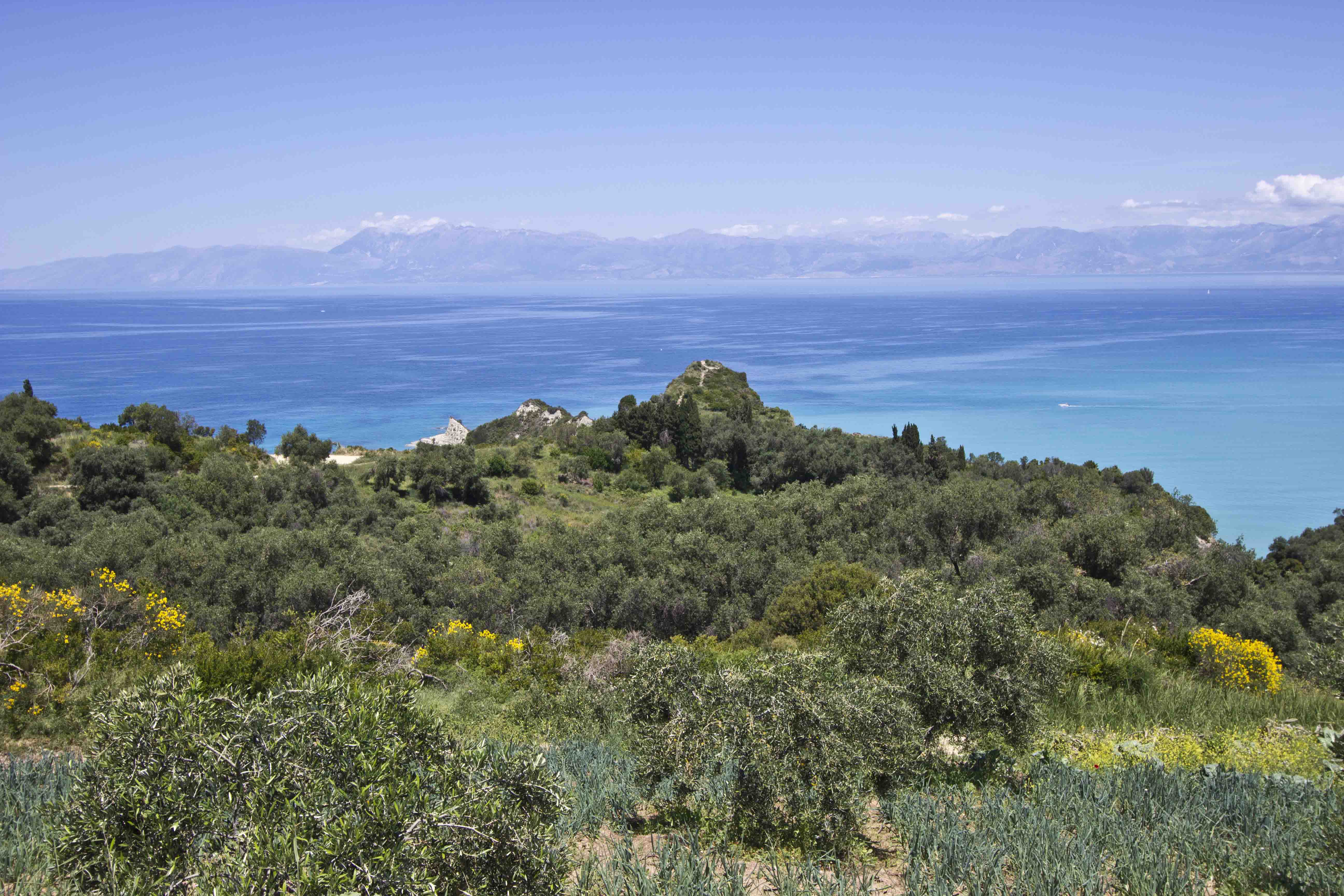 10. Logas Beach
Last but not least is Logas beach, located only 2 km from the Cape Drastis. In our opinion is the most beautiful beach in Corfu.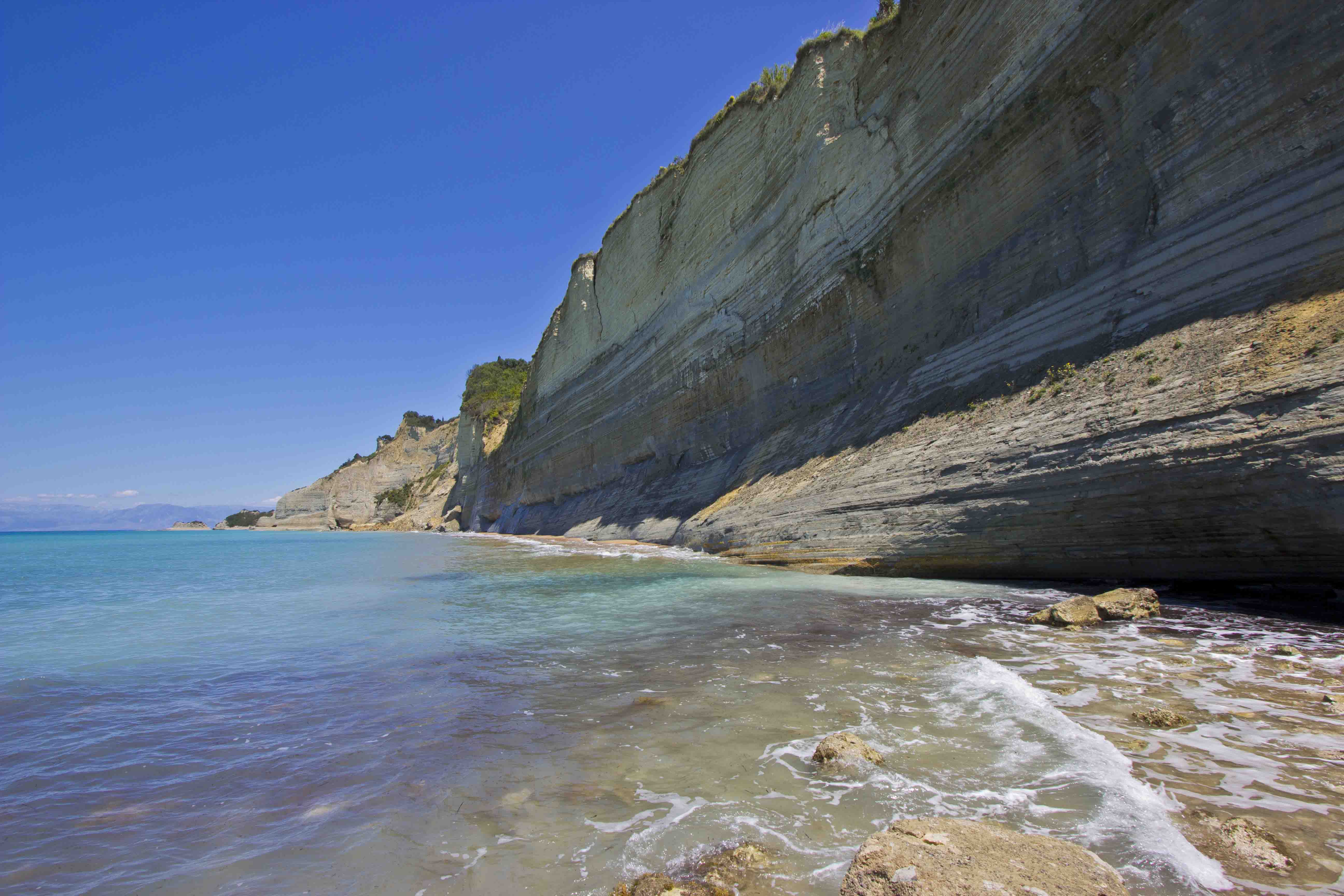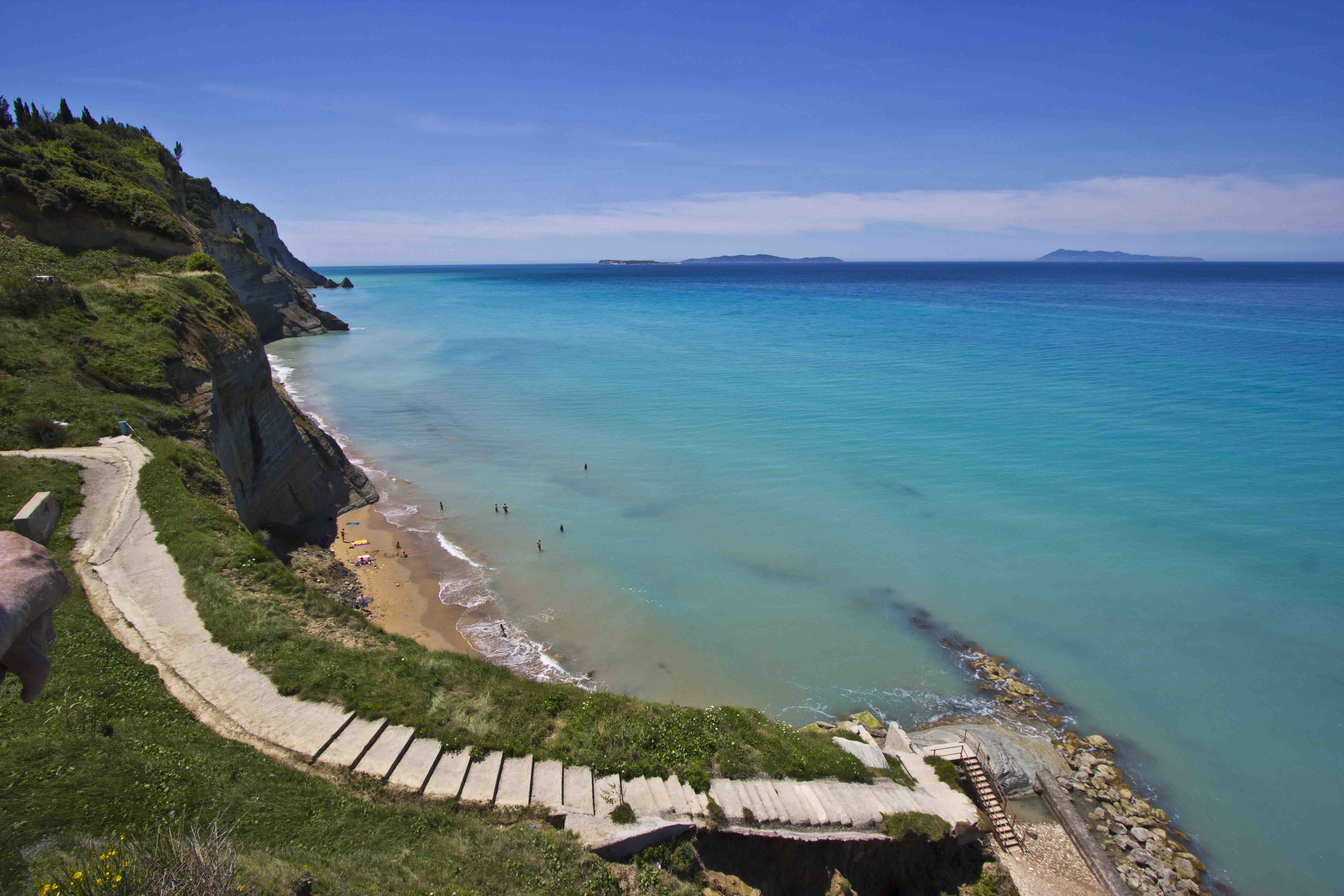 It's a little beach, surrounded by high cliffs. After swimming and sunbathing you can rest in nice tavern – the Seventh Heaven and admire beautiful landscape from the glass view point.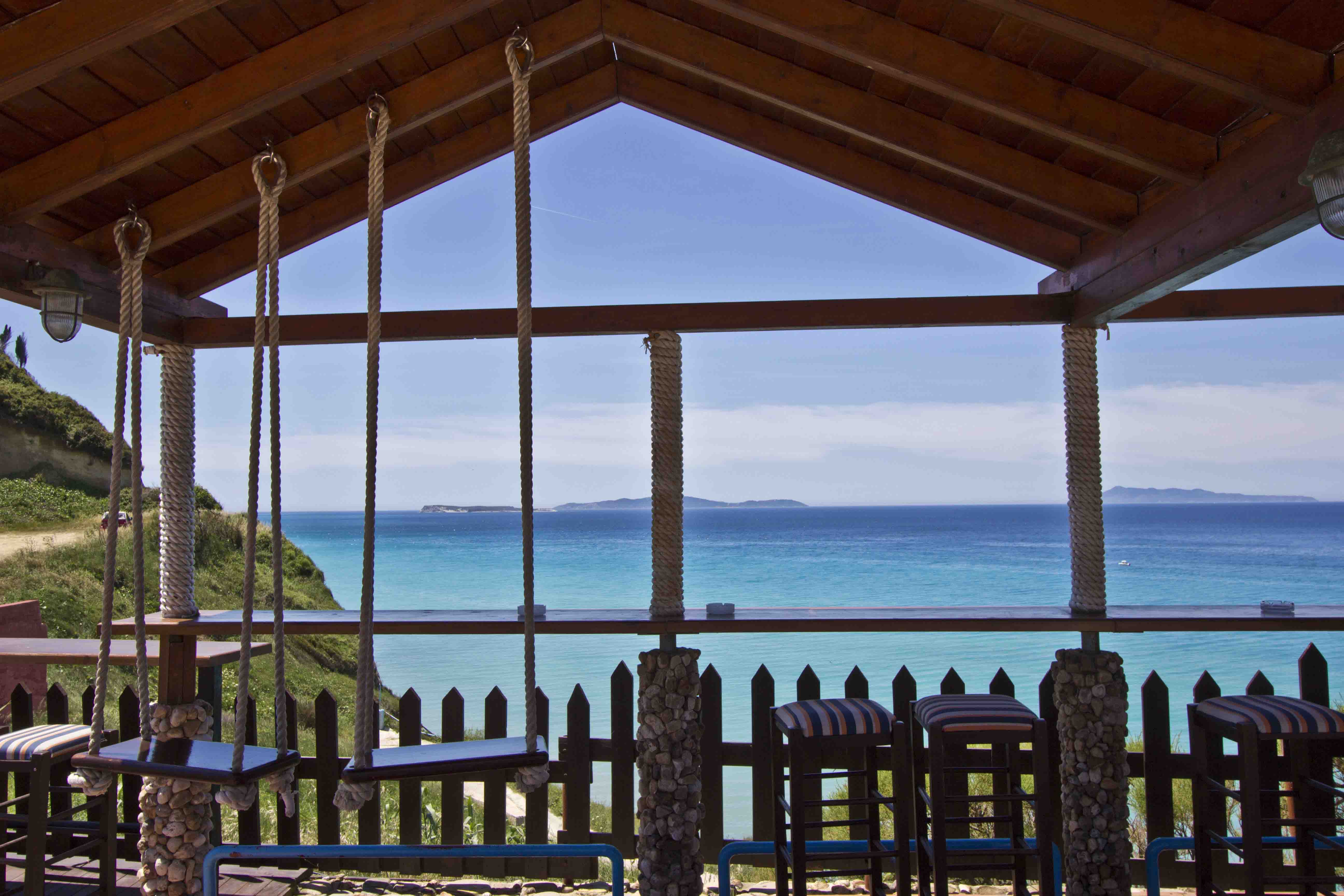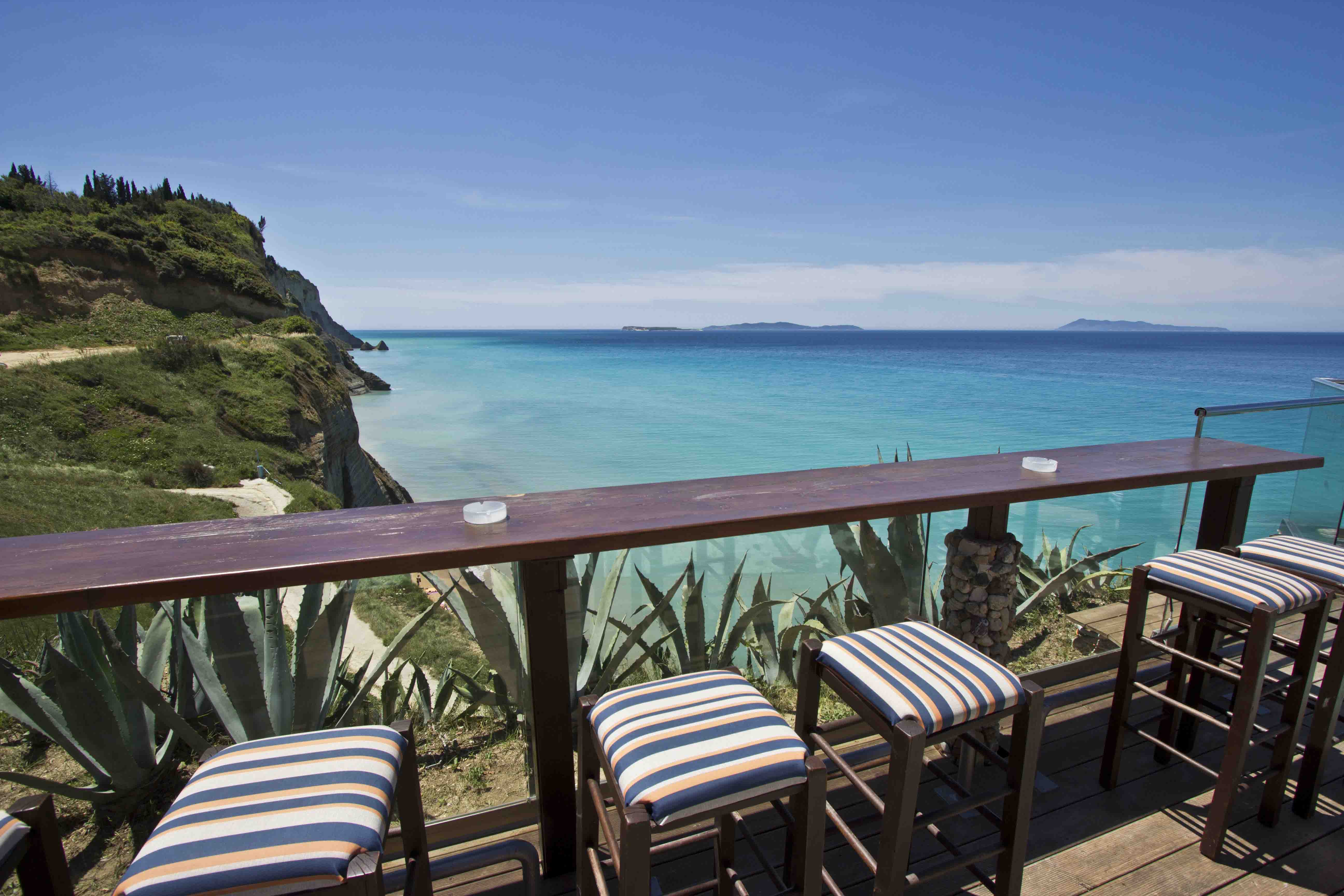 It's well worth going there in the sunset beacuse Logas Beach is also called the Sunset Beach.