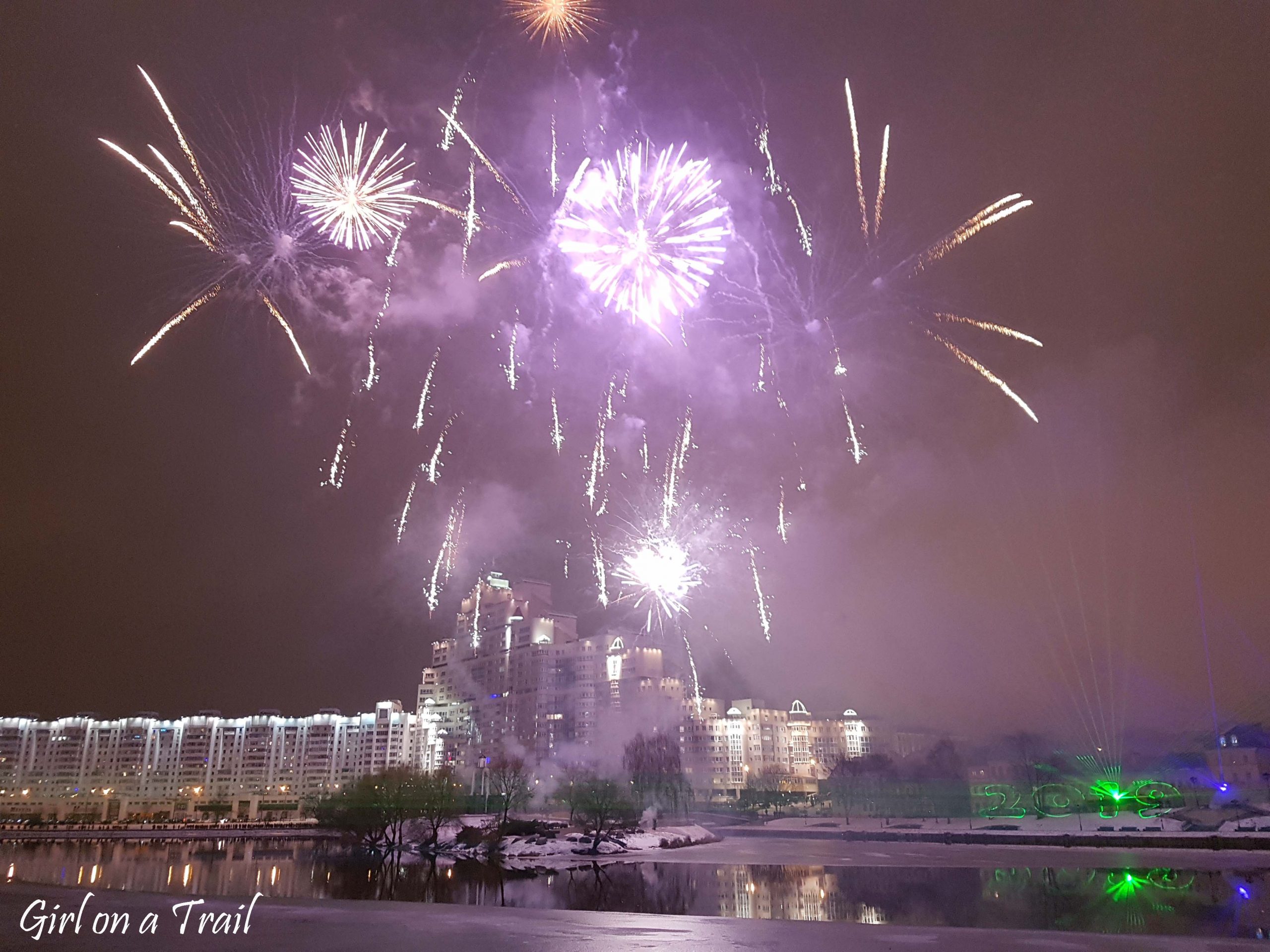 New Year's eve in Minsk – unexpected fireworks!
Originally, New Year's Eve 2018/2019 was supposed to be nothing special. I've never actually put pressure on New Year's Eve celebration, but this time I decided that I'd look for a nice trip option for a change. Unfortunately, I showed a chess player's reflex, being under an illusion that at the end of November, I would find some accommodation in Poland at a reasonable price.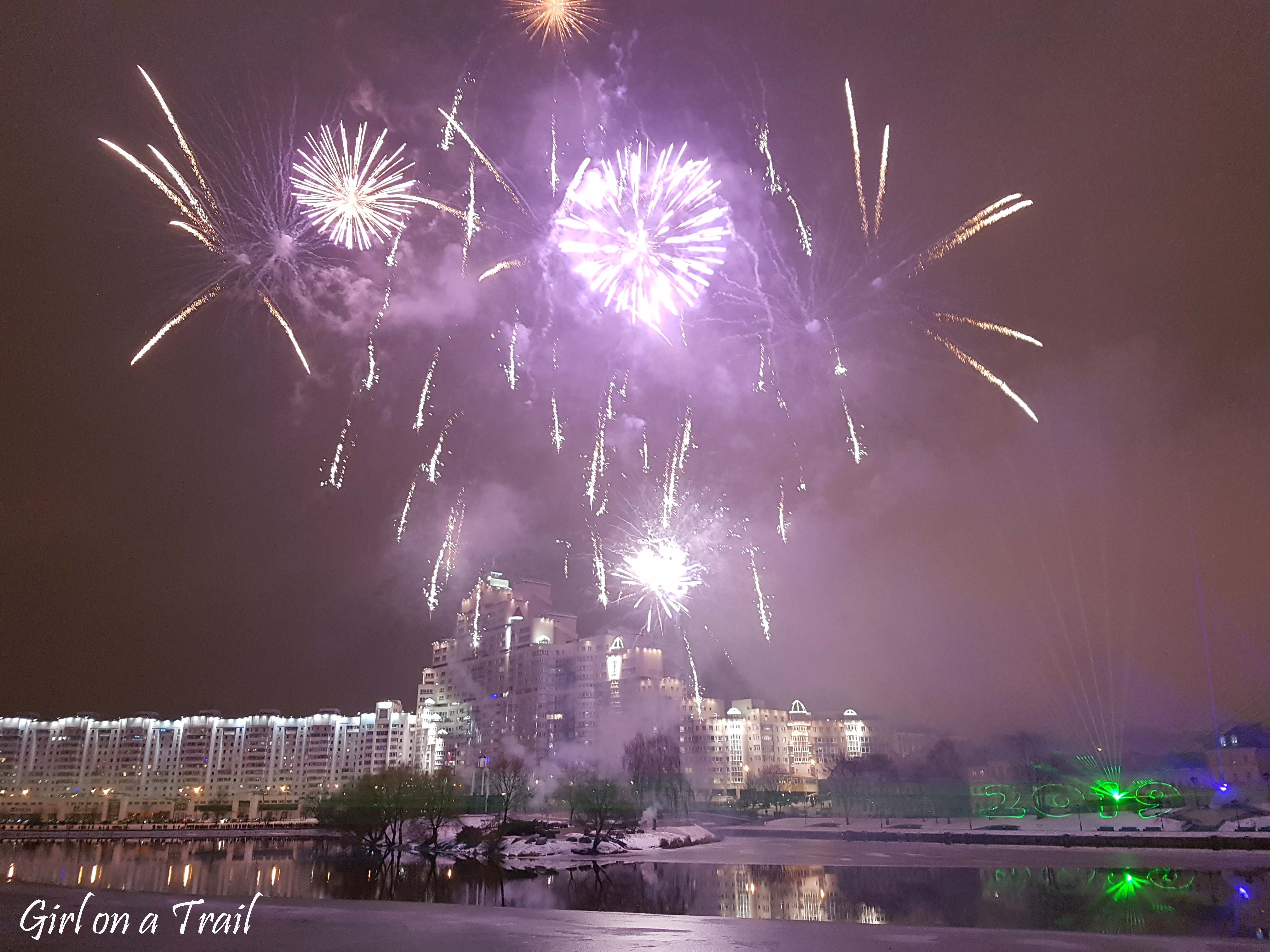 Looking for possible options, I took a map. I glanced at the eastern part, I thought that after all, Brest is not that far from Warsaw… I checked the offers of accommodation: a lot of nice apartments at very affordable prices. Waiting time for visa 10 days, green card available immediately, so it was clear I would spend that New Year's Eve in Belarus! I announced this wonderful message to my friends and in a moment there were a few people willing to go there. Not to mention my best friend who decided to join us taking the Freedom Highway straight form Berlin!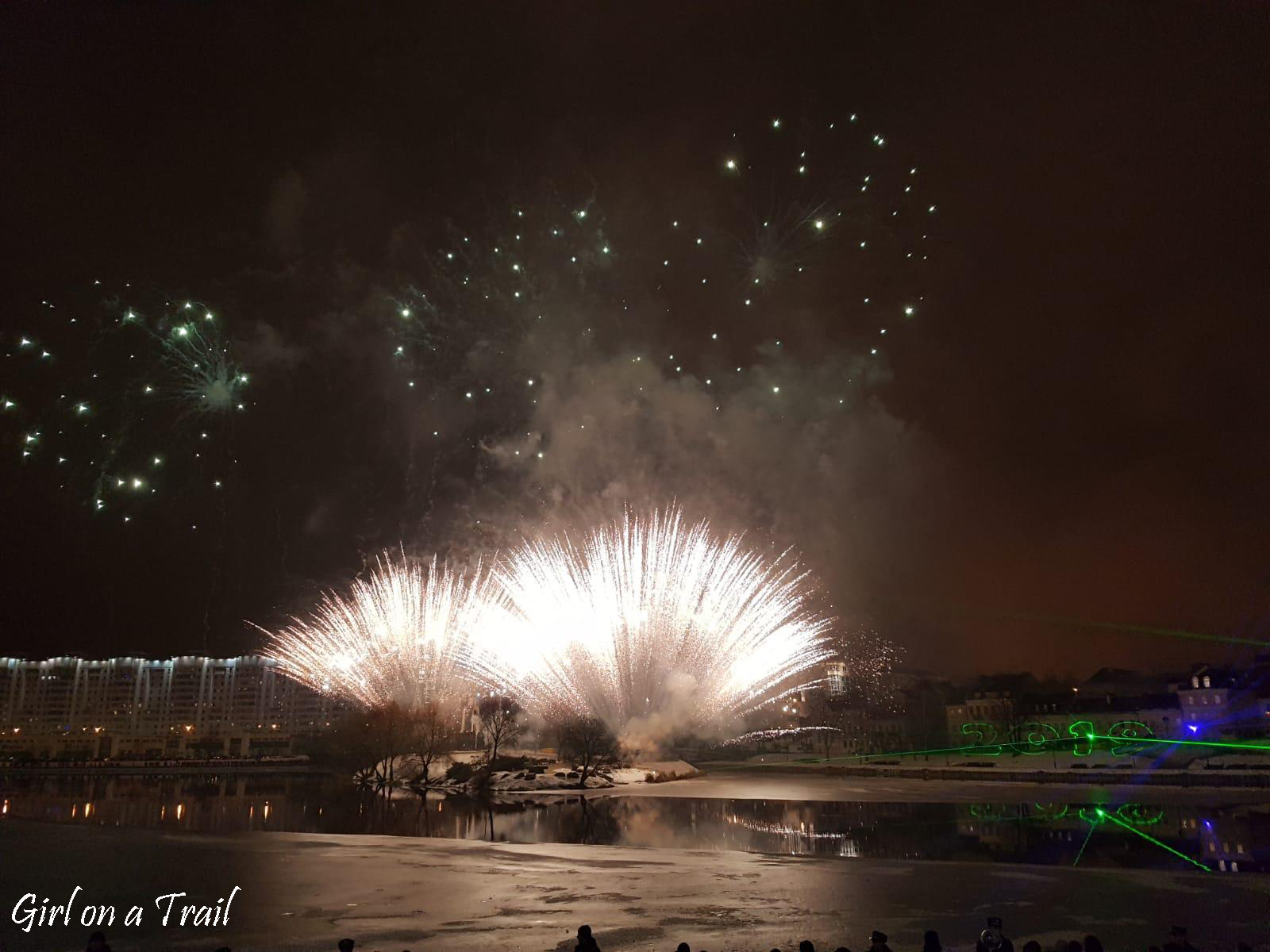 We all felt that trip would be memorable. That's what really happened, in many ways it was very emotional… and to top it off it almost ended with deportation, but I'll write about it in another post ? Planning a tour, I thought to myself: "if we were going to have a party, why not make it a big party?" Minsk seemed to be a perfect place to welcome New Year!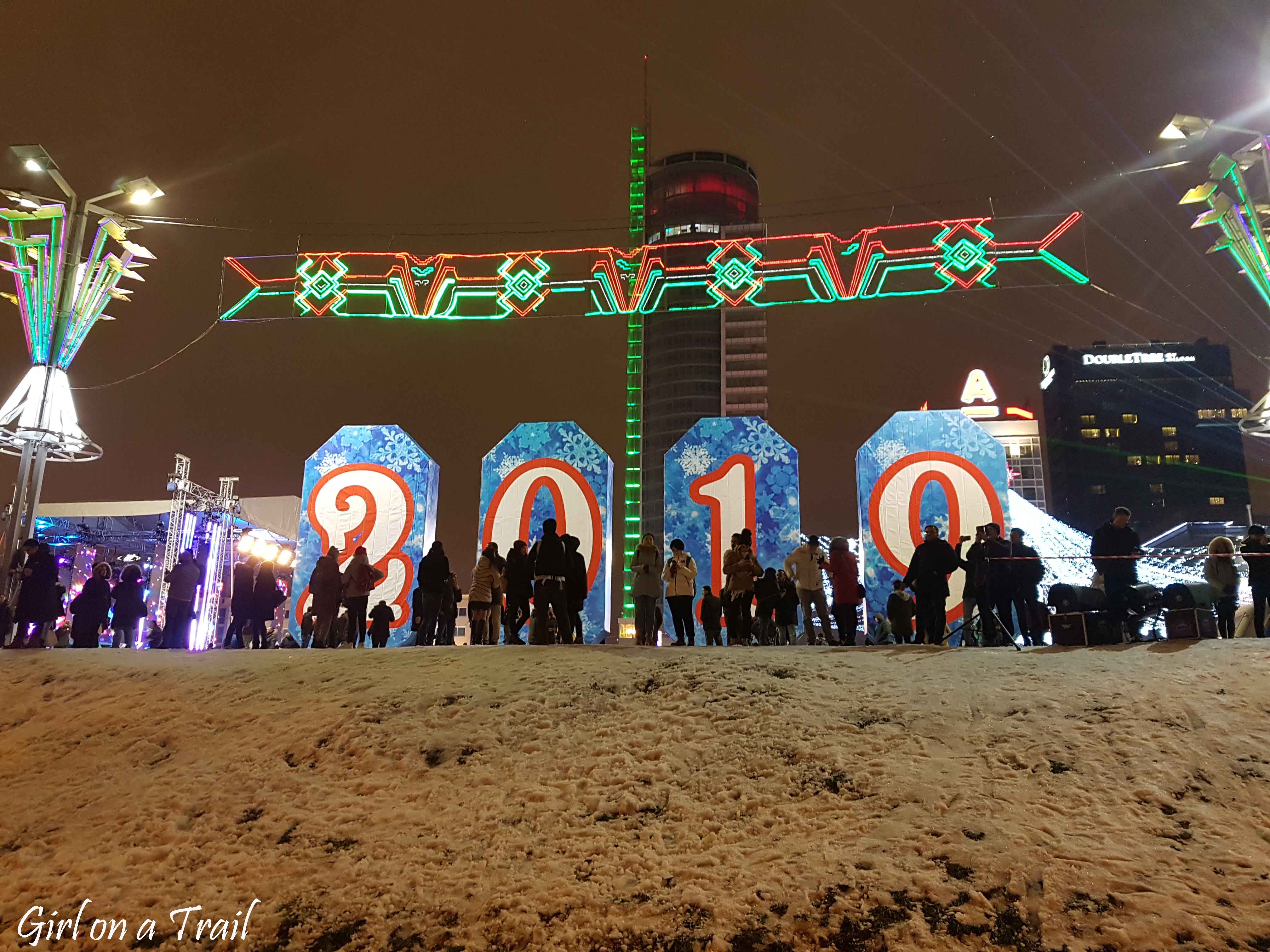 I admit that I was curious about this city and its inhabitants, but I didn't expect fireworks regarding New Year's Eve party 😀 We were supposed to go to a concert in the city centre, so nothing interesting. Meanwhile, it turned out to be the weirdest party I've ever been to.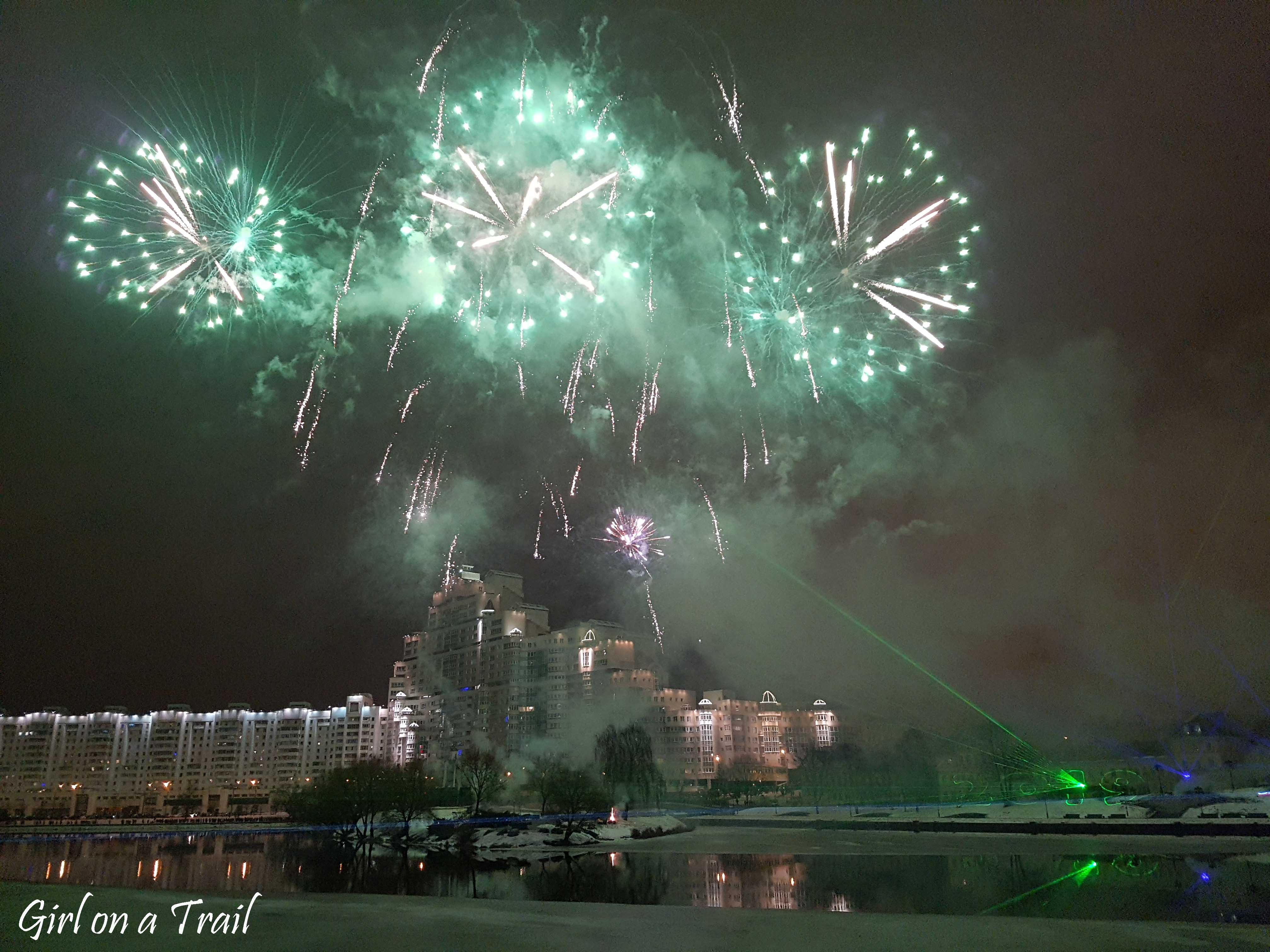 As part of a short introduction, New Year is a very important holiday for Belarusians. This is because the socialist system of this country has denied the role of religion in society for many years. Celebrating all religious festivals was strictly forbidden. Although many people are getting back to Christmas tradition these days, still many Christmas customs are celebrated here on New Year. For example, contrary to the Western Europe, Belarusians decorate Christmas tree before New Year, because as followers of the Orthodox church, they celebrate Christmas only after New Year's Eve.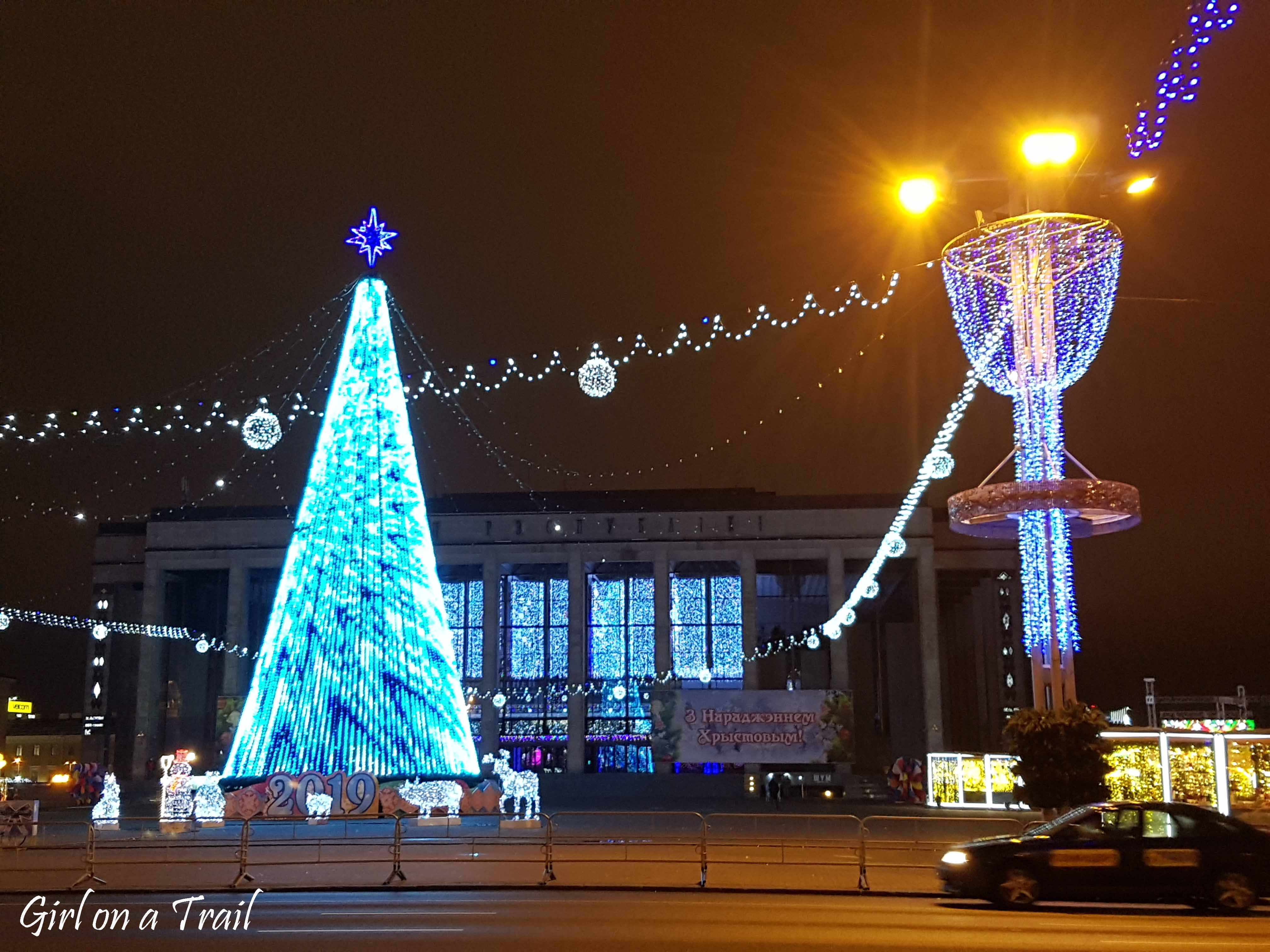 Generally, December 31 in Belarus looks like our Christmas. Families gather at tables full of traditional dishes. The mandatory positions on the Belarusian table are: herring, Olivier salad, caviar, mandarins and various cakes. Just before midnight, the President's message is broadcasted on TV. When the clock strikes 12, just like in other parts of the world, Belarusians wish themselves all the best and drink champagne. Then they open gifts, just like we do on Christmas.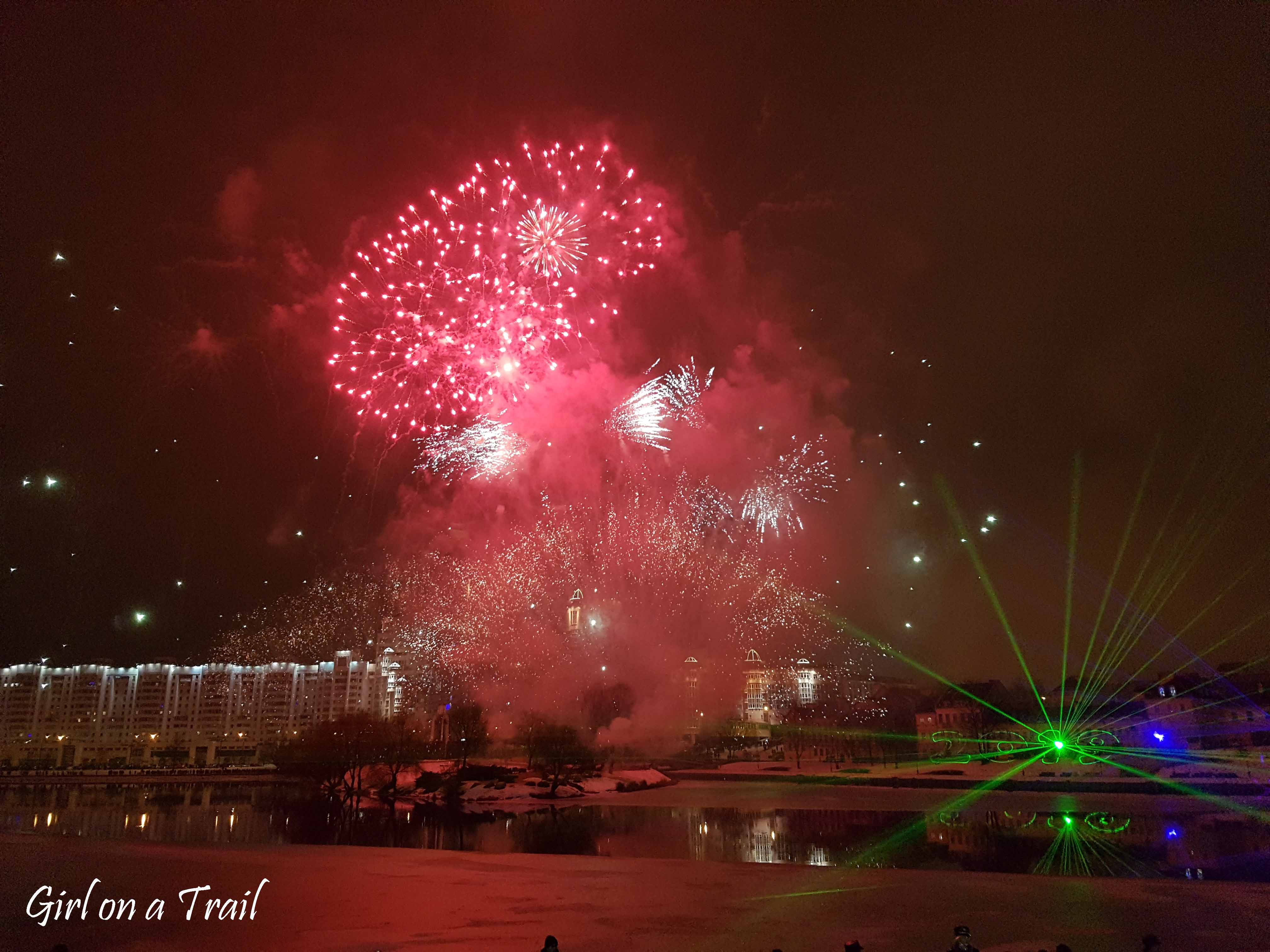 During this time, Minsk is illuminated with colourful lights and looks very atmospheric. The raw architecture of the capital of Belarus is becoming more homely. The streets are decorated with garlands and various colourful lights. Places in the city centre are decorated with numerous Christmas trees.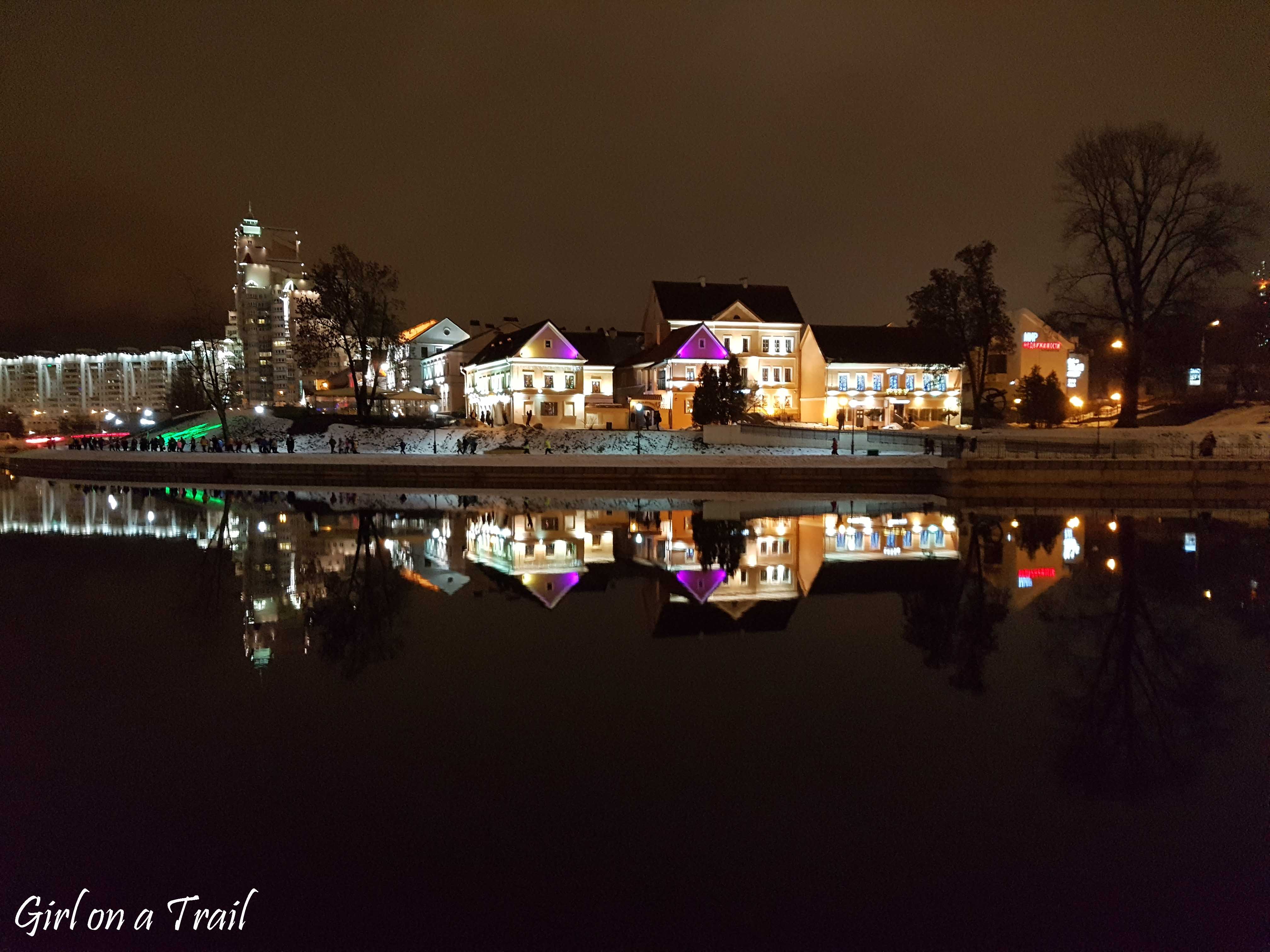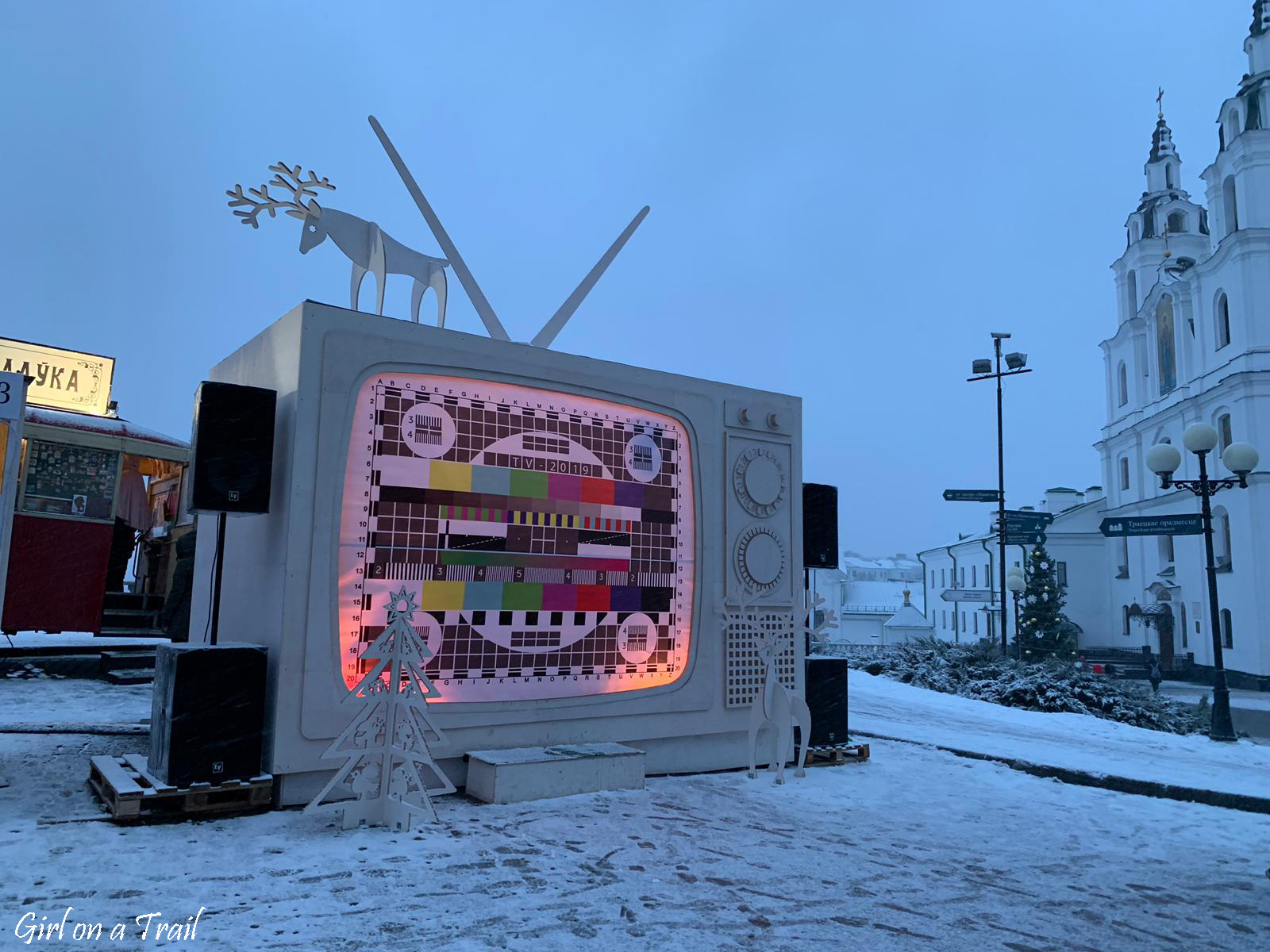 The New Year's Eve party itself resembles parties organized in many European cities. Except the fact that music is more folksy and the concept of copyright does not exist here.
However, I must admit that New Year's Eve in Minsk surprised me very much for the other reasons. First of all, during the whole New Year's Eve night I didn't see not a single person who would be aggressive or totally drunk. In my opinion, people having fun at the concert acted pretty conservative. I don't want to jump to conclusions, but there are only two explanations, this is thanks to a great organization of public order or Belarusians just have a better head do drink than we ? Minsk also surprised me for another reason. As I wrote earlier, I didn't expect fireworks from that party. Meanwhile, as it turned out, fireworks were there but at the most unexpected moment. According to tradition, New Year's eve is a holiday, mostly spent in the family circle, at midnight people stay at their homes toasting, expressing wishes and exchanging gifts. Only around 1 am they go outside, then a fireworks show is organized.
However, apart from the open air event, Minsk has many other attractions to offer for New Year's Eve. For example, you can take advantage of many interesting parties organized in restaurants. New Year's Eve night at a good restaurant costs around € 30-50. Steam bath parties are also an interesting option. Generally, it is worth visiting Minsk on New Year's Eve. Very affordable prices, delicious food, outgoing people and the opportunity to experience and see something new, can you imagine better beginning of the New Year?
Personally, I'd love to go there again.