How much does 6-day trip to Denmark and Sweden cost?
Is it possible to organize 6- day trip to Denmark and Sweden on budget? In a fact the cost is a relative concept, what's cheap for some for others is beyond reach.
During our trip to these countries we tried to reduce the costs of transport and accommodation maximally. On the other hand it doesn't mean that we lived there as hermits. We stayed in an apartment located in the city center, visited everything what had been planned, used public transport and tasted very good food. Was it cheap or expensive? Take a look and assess 🙂
Our trip was a little bit complicated because we wanted to visit Denmark and Sweden during holidays for the lowest price as possible. The best flight was offered by Wizzair on the route Gdansk – Malmö – Gdansk (return ticket – 18 € or 21 $).
To Gdansk we flew by Ryanair (return ticket 9 € or 10 $). We landed there late at night se we had to stay in a nearby hotel (cost 10 € or 12 $) but it's possible to sleep at the airport J
Wizzair flights from Gdansk to Malmö are very comfortable as they're scheduled early in the morning. Of course it's possible to fly there from Warsaw directly. We chose the option from Gdansk because it was the cheapest during holidays, not to mention about direct flight Warsaw – Copenhagen which was really expensive.
Additional attraction was the journey over 8 km long Oresund Bridge which connects Sweden and Denmark. To get from Malmö airport to Copenhagen you can use Neptunbus. Trip takes around 1 hour and costs 14 € or 16 $ (views of the Danish and Swedish coast are free of charge).
We used Airbnb to find accommodation in Copenhagen. We stayed in a 2-bedroom apartment, equipped with every needed facilities and located in the city center. Three nights cost 77 € or 89 $ per person. Additionally we were able to cut costs of breakfasts or suppers by using the kitchen.
From Copenhagen to Malmö we went by train. Trip takes around 30 minutes and costs 7 € or 8 $.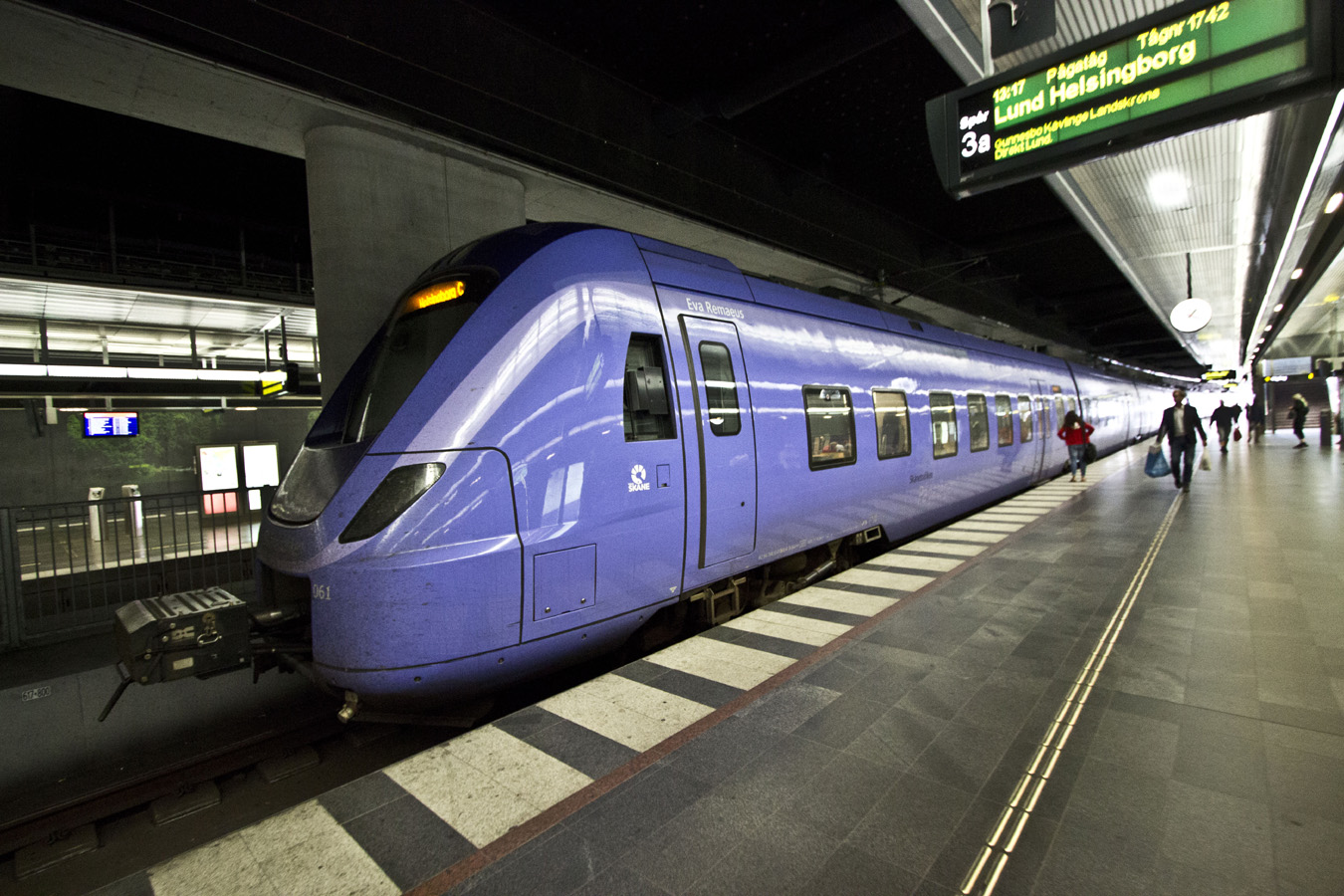 In Malmö, we used traditionally Airbnb. For 22€ or 26$ per person we hired 2- bedroom apartment in the city center. From Malmö to the Malmö airport we went by Flygbussarna. One way ticket costs 11€ or 13$.
To sum it up, how much we spent (per person)?
Transfers:
Flight Warsaw – Gdansk – Warsaw (Ryanair) – 9 € or 10 $
Flight Gdansk – Malmö – Gdansk (Wizzair) – 18 € or 21 $
Bus from Malmö to Copenhagen (Neptunbus) – 14 € or 16 $
Train from Copenhagen to Malmö – 7 € or 8 $.
Bus from Malmö to Malmö airport (Flygbussarna) 11€ or 13$.
Accommodation:
Hotel in Gdansk – cost 10 € or 12 $
Copenhagen (3 nights) – 77 € or 89 $
Malmö (1 night) – 22€ or 26$
Total cost per person – 168 € or 195 $, so 28 € or 32 $ daily.